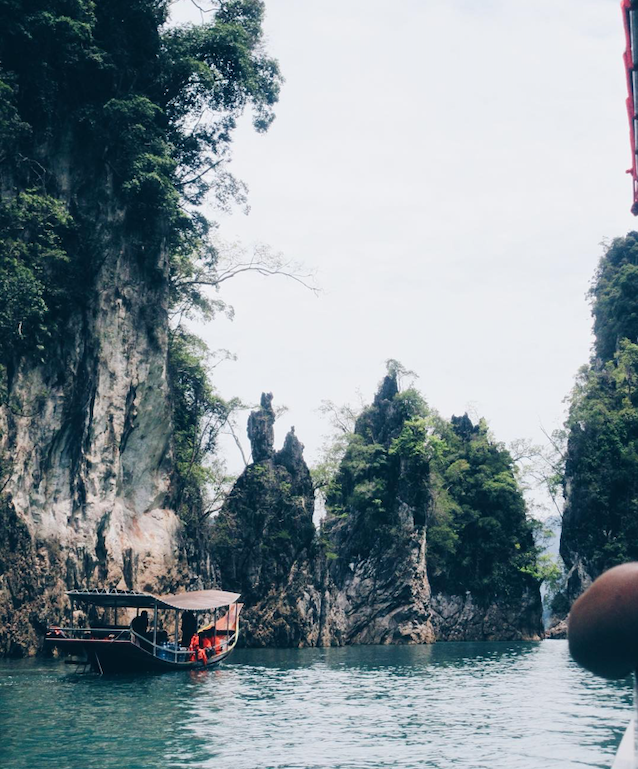 Looking for jungles, elephants, and mountain villages? Wanting to explore bustling cities and sprawling ruins? Thinking of island hopping to find the best beaches in Thailand? This post lays out all that and more.
We know Thailand is on your bucket list but are you here for the beaches or the jungles? The ruins or the floating markets? If you are trying to decide where to vacation in this country, you're in luck — we've talked to our ILP volunteers living in Thailand to map out the best things to see and do, all according to where they are in the country, making it easy to plan your own Thailand adventure.
---
Interested in learning more about our Thailand Program?
Get all the details about what volunteering in Thailand is like right here.
---
We've grouped our top vacation spots according to location: the north, central Thailand, and southern Thailand. If you have the time, I'd recommend visiting both the north and the south and hanging out in central Thailand before leaving out of the Bangkok airport. Visiting all three regions gives you a pretty good sample of what this country is all about.
Northern Thailand — Jungles, Temples, and Elephants
Head north in this country and you'll run into thick jungles hiding waterfalls, mountain villages, and all sorts of elephant adventures. There are three main areas to see according to our ILP volunteers in this part of Thailand:
Chiang Mai
If you just pick one city to explore in northern Thailand, visit Chiang Mai! the city of Chiang Mai is nestled between the green mountains in the north. It's a major tourist destination that's well connected by train, bus, and plane which is good news for you. Some of our favorite things to do here are taking a cooking class, ziplining through the thick jungles, raving about the golden temples, making your dreams come true at the lantern festival, and of course, hanging out with elephants. Can you see why this is such a popular place to visit?
Chiang Mai is home to a handful of elephant rescue and sanctuaries where visitors can interact with these gentle giants. We have a mini guide on finding the best elephant parks so you can find a reputable and ethical organization to help support.
Our volunteers typically spend 2-3 days in Chiang Mai, before jumping over to a few nearby spots, like Pai or Chiang Rai. There are also some very fun day trips from Chiang Mai (like hiking up a sticky waterfall or this water park) so budget time in your itinerary if you're interested in things like that. You can find details on what to do, where to eat, places to stay, how to get here, and more on our Chiang Mai guide.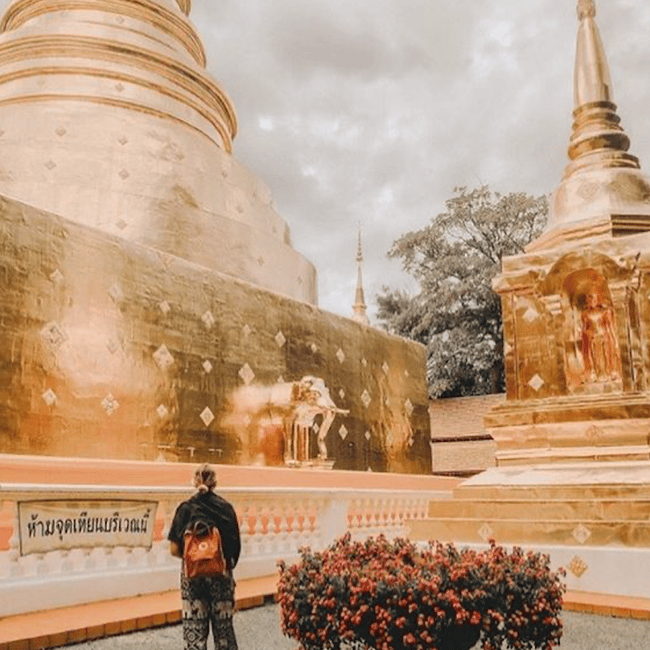 Pai
Looking for a trendy mountain town that's sometimes overlooked by American tourists? Pai is your dream come true, a quirky collection of cafes in the green mountains north of Chiang Mai. Spend time hiking through canyons, climbing waterfalls, taking a cooking class, exploring the Chinese-influenced Santichon Village, shop on Walking Street, and pay your respects to the Buddha statue ... and plan on visiting our favorite cafes (we love the food here!) Get a list of all the things to do in Pai here.
Pai is a spot we highly recommend making the trek to (Pai is around 50 miles away from Chiang Mai). It's a little less on the radar than Chiang Mai and often is the side trip people like the most in northern Thailand. Get info on how to get to Pai, where to stay, and other details on our Pai guide.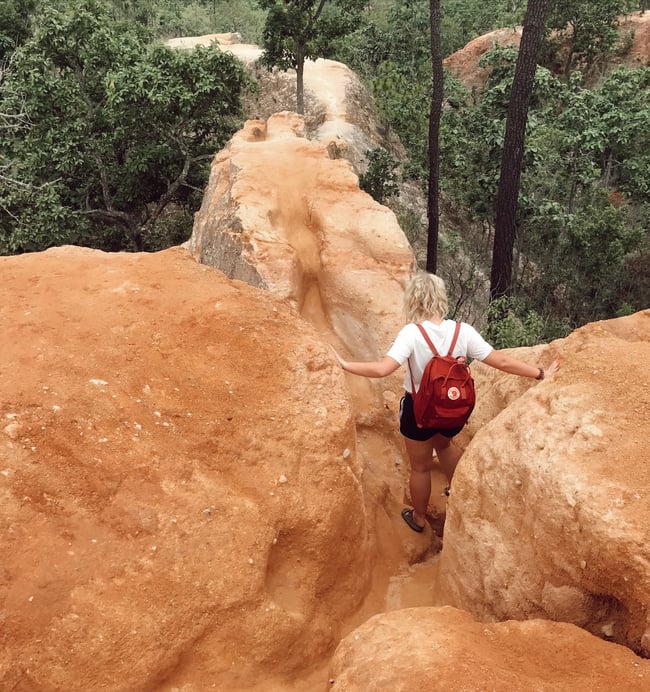 Chiang Rai
Chiang Rai is your spot for some unique Thai adventures, like touring the intricate White Temple, seeing the Blue Temple, or the beautiful Wat Huay Pla Kang ... we like the temples here. But Chiang Rai is also home to a sprawling tea plantation you can explore, a busy night bazaar, and is just an hour away from the Golden Triangle, where Thailand borders Myanmar and Laos. See pictures of all of these places, get info on traveling here and snag a few other recommendations on our Chiang Rai guide.
Chiang Rai is around 3.5 hours away from Chiang Mai and is a favorite place to add to your itinerary when you're exploring northern Thailand.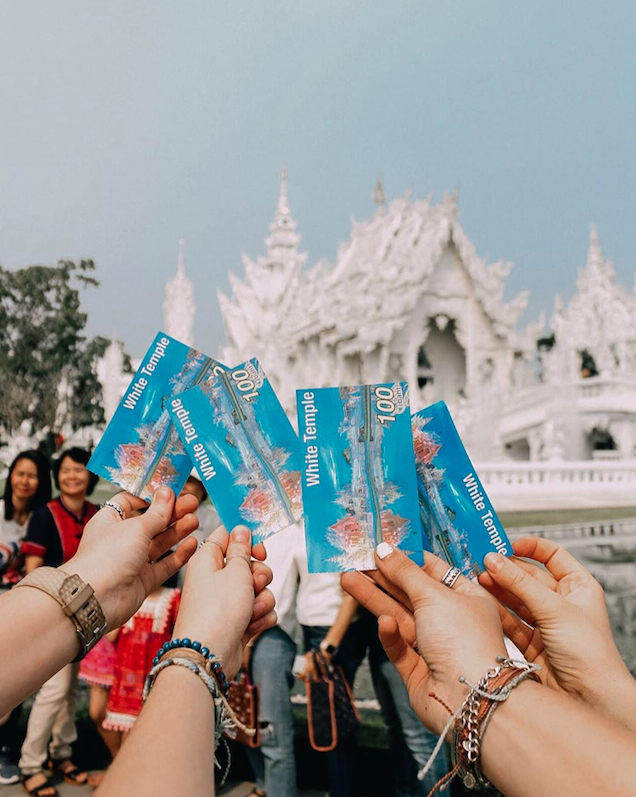 Central Thailand — Bangkok + Other Adventures
Central Thailand covers quite a bit of space, but mostly we're focusing on Bangkok, the country's capital. This city has plenty to keep you busy, but we're bigger fans of visiting some places 1-4 hours away from the metropolis if you have the time.
Bangkok
Block out time to visit the Grand Palace, zip around the city in a tuk-tuk, see the gigantic reclining Buddha for yourself, and get lost in the stalls of the weekend markets. As you can imagine, the capital city has a lot to experience and navigate. I'd recommend taking a look at our Bangkok Guide to help you choose what you want to see.
Bangkok has plenty to keep you busy, especially if you plan on visiting the nearby floating markets. There are a handful found just a taxi ride away from Bangkok and others that are more of a half-day experience. But don't worry, we can help you choose the best floating market to visit for what you're looking for + your itinerary.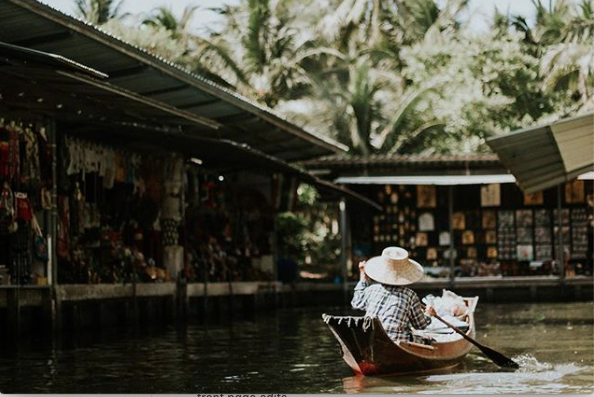 Erawan National Park
The turquoise waterfalls you can swim in at Erawan National Park where you can find a waterfall broken up into seven parts, a network of caves to explore, and a chance to peek into Hindu mythology. The National Park boasts quite a lot to experience, but I'm a fan of swimming in the pools and waterfalls that are all a distinctive, cloudy jade color. Another perk?
In most of the pools, you'll find little fish who like to nibble on your toes, like the fish spas that are popular all across Asia.
From Bangkok, you will want to get to the city of Kanchanaburi, which is around 3.5 hours away. From Kanchanaburi, just take a bus (under an hour) to the national park. Get more on Erawan here (plus more dreamy pictures).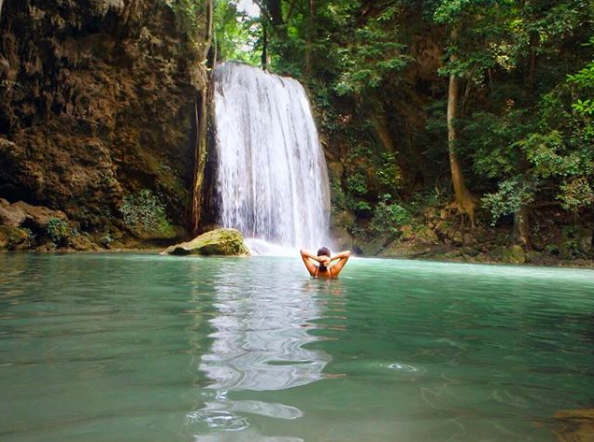 Ayutthaya Ruins
Ride bikes around the ancient ruins of Ayutthaya, the remnants of a once-thriving city back in the 13th century. They're impressive, a collection of faded Buddha statues, crumbling stupas, red-brick towers, and the foundations of the city from hundreds of years ago.
Ayutthaya is found just around 2ish hours from Bangkok, so it's an easy day trip. Find way more info about your visit to Ayutthaya here.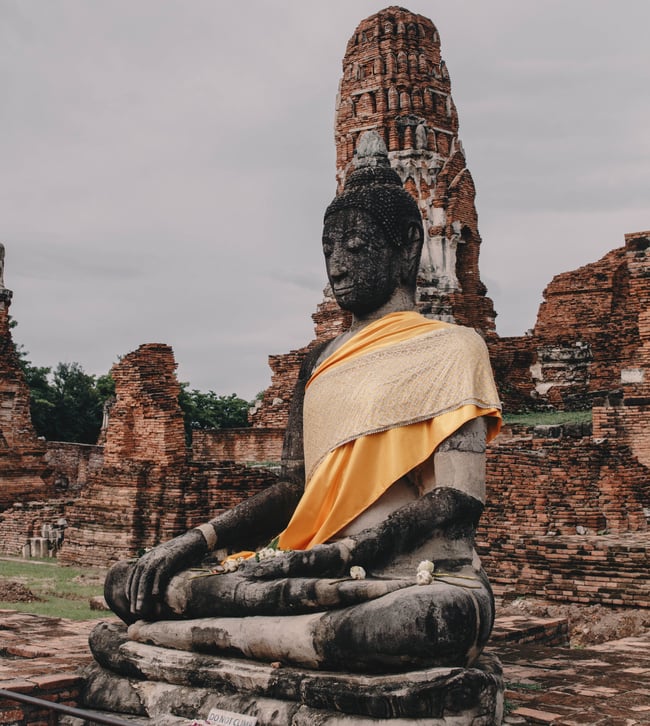 Monkeys in Lopburi
Lopburi is a small complex of ruins that's a bit overrun by long-tailed macaques so you can get the experience of walking through central towers and old Buddhist chapels while playing hide and seek with the energetic monkeys who are not shy about jumping onto the shoulders and heads of tourists.
Lopburi is about a 2 1/2 hour drive north of Bangkok, close to some of the cities in the north. It's between Bangkok and Phitsanulok if you're familiar with a couple of those places. Here's more about Lopburi to help you plan your visit.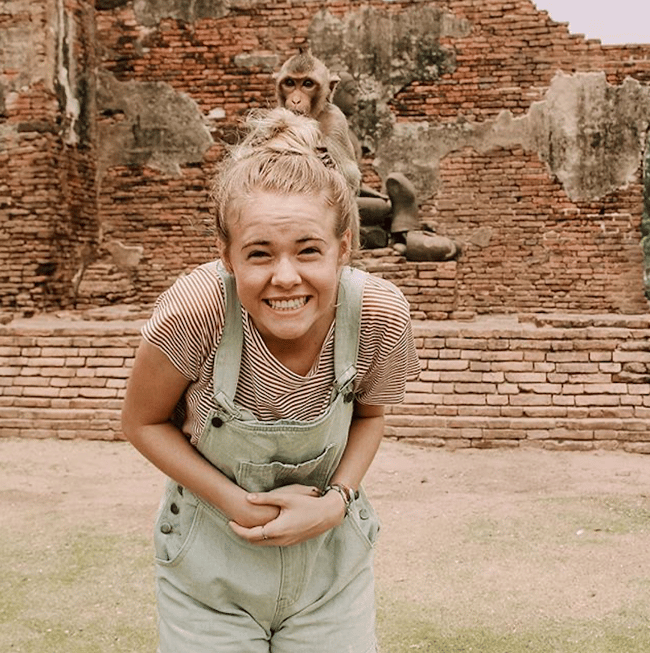 Near Phitsanulok
Phitsanulok is a larger city found north of Bangkok, between the capital and Chaing Mai. If you're in Thailand for some time, some gems around this city are worth checking out, like the most colorful temple in Thailand — a collection of rainbow tile mosaics cover this impressive structure (it's a local secret and pretty under the radar for most tourists). There is also our favorite set of ruins known as Sukhothai, where you can bike around wats, columns, and buddhas from the 13th century. Last, but not least, there's a little elephant sanctuary, focused on connecting people and elephants.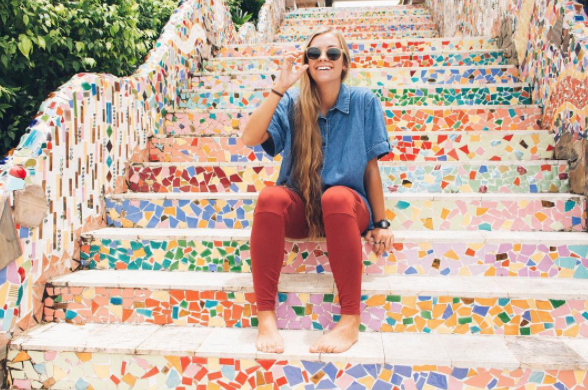 Southern Thailand — Island Hopping
Warm ocean waves, white sand hugging turquoise coastlines, and waving palm trees are what's waiting for you in southern Thailand. This portion of the country is surrounded by the ocean and dotted with the island vacations of your dreams. Since there's quite a collection of islands to choose from, we have a few resources to help you plan out your visit to this portion of the country.
Planning Your Trip To The Thai Islands
It can be a bit overwhelming to try and figure out which airport to fly into, which islands are worth visiting, how to book ferries to get between islands, etc ... which is why we have this Thai island vacation planner. We've outlined the pros and cons of flying into the two main airports (Krabi vs Phuket), put resources on booking ferries between islands, and even have a little itinerary planned out so you can use that for your own trip, or adapt it to fit your vacation.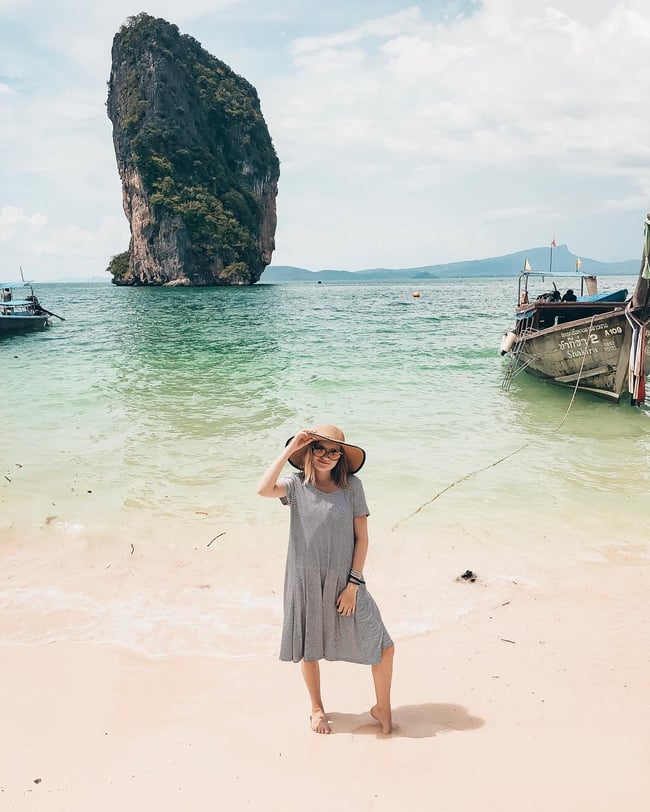 Finding The Best Beaches + Our Fav Islands To Visit
Since you're here for all the sun and sand possible, you probably want a list of the best beaches in Thailand, right? We have you covered.
And if you're wondering which islands are our favorite to visit, we'd first recommend Krabi — the chill beaches, cute downtown, and all the ferry connections to other islands make it an easy first choice. Koh Lanta and is another favorite island with a very relaxed vibe and calm beaches ideal for swimming. Koh Phi Phi is our pick for a day trip, while Koh Ya Noi is a peek into what the rest of Thailand used to look like before being slammed by tons of tourists: think a smattering of cute cafes, a few places to stay, and miles of untouched beaches. If you want to explore the eastern side of the peninsula, Koh Chang is my pick.
Feeling a bit overwhelmed? Again, that Thai Island vacation planner helps map it all out for you.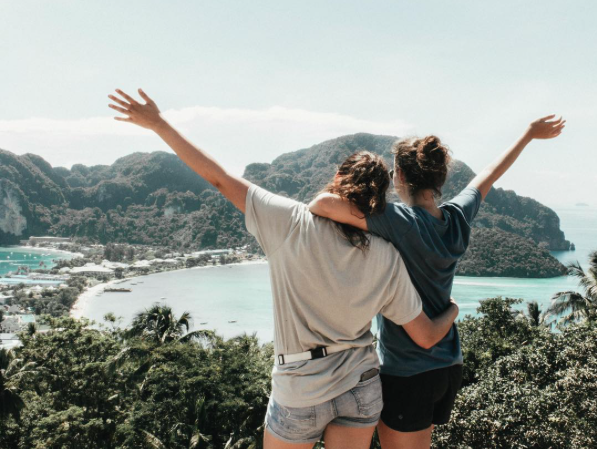 +Khao Sok National Park
I know I said this portion of Thailand is all about the beaches which is true ... apart from this exception. Khao Sok National Park has been called Thailand's version of Lake Powell if you're a fan of that getaway in Arizona. Plan on kayaking through the jungle on turquoise waters that carve their way between pinnacle canyons, only to arrive at your overnight stay: a line of bungalows floating on the water. We have tons of info about trekking, kayaking, booking your stay, and more for Khao Sok National Park — don't miss this spot!
You can find regular buses to Khao Sok National Park from Phuket and Krabi (and also Bangkok). The post above has all the details.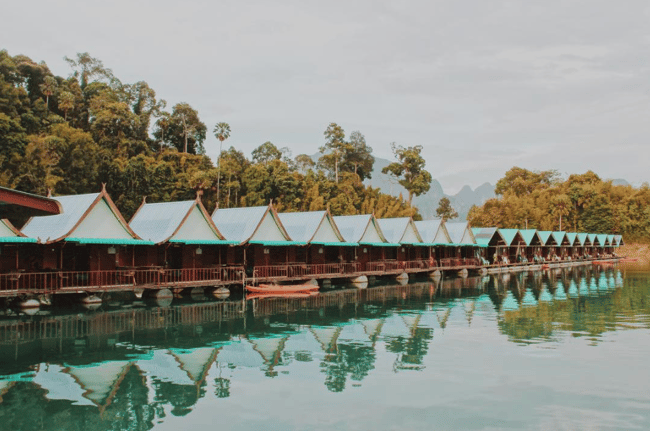 Thinking of spending a semester volunteering in Thailand?
Come experience the land of smiles with a group of college-aged volunteers! International Language Programs is a non-profit organization that sends volunteers to teach English part-time in countries all over the world. Lucky for you, Thailand is one of them! We also have paid teaching positions in this country with longer contracts if you're wanting to stay for longer.