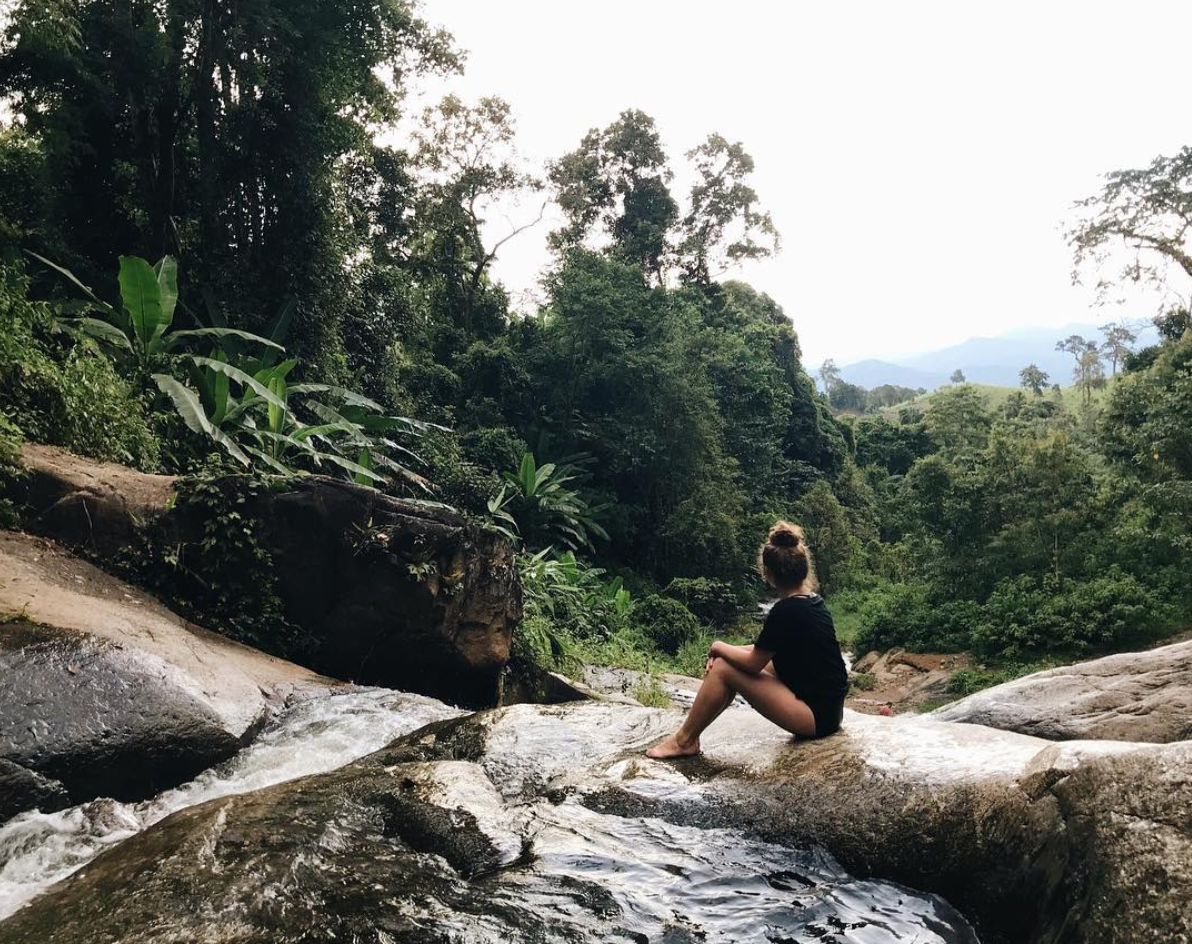 Thailand—oh how we love your white, sandy beaches and cutie elephants, but that's not all there is to see here. With a name like Pai (pronounced pie), it's gotta be good, right? This little, trendy Thai town is a-dorable!
Volunteers teaching English in Thailand with International Language Programs will get plenty of vacation time, and with so many perfect weekend trips just within Thailand, you won't even need to leave the country! Pai is one of these ideal spots, but people forget about it since this quirky town is a lot more popular amid European travelers than American ones. Situated in the mountains 3 hours north of Chiang Mai, it's not super convenient to get to, but always a favorite spot for anyone who makes the trek!


---
Have you wanted to volunteer abroad for a semester? Here's how we did it!
Learn About Volunteering With International Language Programs
---


If you get to spend a weekend in Chang Mai during your trip to Thailand (btw that should be a "when" since Chiang Mai sits as the #1 experience on our Thailand Destination Guide) make a stop at the nearby town of Pai for a perfect weekend getaway! Or plan on doing both Pai and Chiang Mai in 4-5 days. Volunteers, come see what this quirky town has in store for you:
For A Weekend In Pai
What To Do There
Where It Is

How To Get There

How To Get Around Pai

Where To Stay

Nearby Adventures
What To Do There
First of all, you're probably wondering what all the hype is about, right?! Well, there's so so much to do in Pai that we had to write a blog post just about the fun adventures you can spend a weekend experiencing. Check it out here! Think outdoor adventures galore and all sorts of artsy crafts!
Also included in that post is a list of our favorite cafes is Pai. You guys—one of THE BEST things about Pai is the food. Honestly, the yummiest in all of Thailand. Plus you can get real, mouth-watering, fresh Mexican food at one of our favorite spots, Cafecito. The details are all in the blog post, but here's a little sneak peek.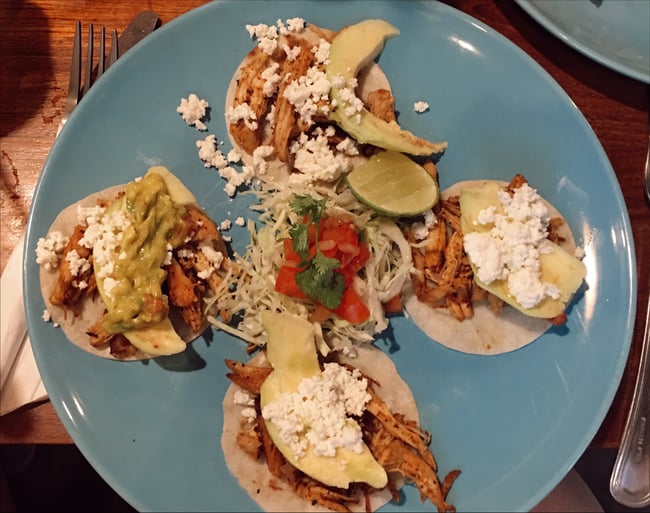 Keep in mind that our list of things to do is just the highlight reel. Plan some free time to meander down Main Street, poke your head into the little shops (and we won't judge if you go back for another burrito), even do some yoga, and just see where Pai takes you! The entire town has such a laid-back atmosphere that many of our volunteers completely fall in love with.
Where It Is
We all know Thailand is beautiful and breathtaking, but this is a whole different kind of pretty than what you'll usually see on postcards and Instagram. Pai is near Thailand's northern border, up in the mountains. Think green rolling hills all around, waterfalls, hot springs, ancient caves, and the friendliest people.
It's about 50 miles from Chiang Mai, and although we think it's 100% worth making the trip, we should warn you about the roads. Over 700 tight curves are on this mountain route, and you'll probably start feeling a bit sick after turn #150. So, if you get car sick, load up on motion sickness medication!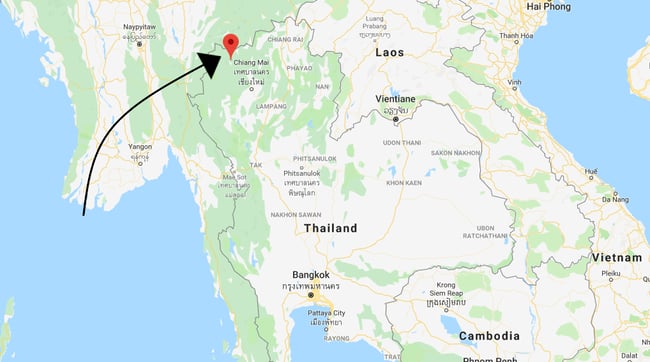 How To Get There?
Hire A Driver
A lot of volunteers talk to their Local Coordinator about hiring a van and driver to take them to Pai from their ILP home city. This is definitely the easiest option since then you can make it an overnight trip and hopefully sleep through all of the winding roads that will otherwise leave you pretty nauseous. The more people in your group, the cheaper it will be since the driver just charges per group and you can split it up among all of you.
Another benefit of opting for this is that the driver will stay in Pai with you for the weekend and can take you around to all of the different sites and tourist spots. So worth hiring a driver!
Bus
If this isn't an option for your group, volunteers have also booked tickets on a bus that can take you to Pai from the popular city of Chiang Mai. It'll cost about 160 baht each way to get to Pai from Chiang Mai — just head to the old Arcade Bus Station and book your ticket. It's a 3-hour trip on the air-conditioned minivan, but tickets sell out fast so we recommend buying the ticket in advance. Read more on this website!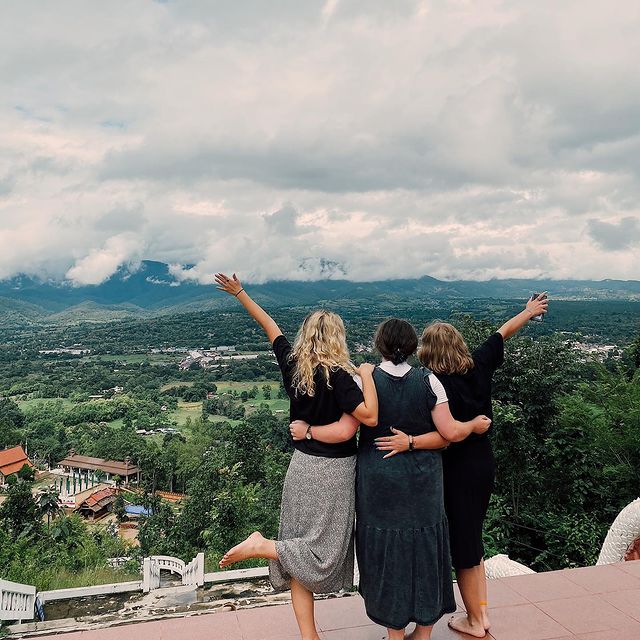 How To Get Around Pai
Most likely your hostel will have awesome day and half-day trips you can book through them. And you can usually just wait until you arrive at the hostel and then ask the front desk about what options they have. If you don't have a hired driver with you, this will be your best option for seeing all of our favorite sites!
Another option is to rent bikes from a local shop. Or if you're staying just around the center of town (where all the best food is), you can easily walk everywhere. However, most of the popular sites are further from town, which again is why we recommend hiring a driver.
Heads up: You may see tourists renting scooters to get around Pai (and other Thai cities), but if you're an ILP volunteer this is not allowed. Accidents are especially likely in Pai since the roads are so curvy and even among locals they happen frequently. Please be careful and don't rent scooters even if encouraged to do so by locals.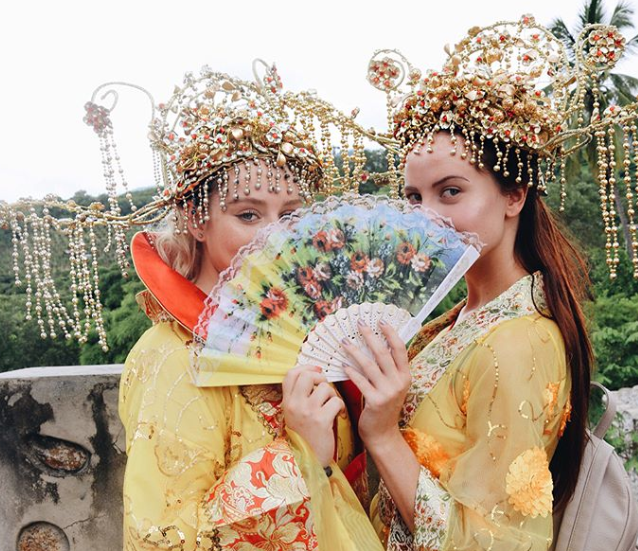 Where To Stay
There are lots and lots of hostels to choose from! You can definitely do your own search by using Hostel World, but if you want recommendations from past ILP volunteers, here they are:
Deejai Pai Backpackers Hostel
Since it's located on the edge of local rice fields, the views from this hostel are breathtaking. A night here will only cost you about $8 per person, and that includes free morning yoga! They also have a kitchen that serves amazing food for a little extra charge. This is just one of those places that all visitors want to go back to.
Here's what one of our past volunteers said: "We stayed at Deejai Backpackers. The staff was very friendly, accommodations were decent, and the view was insanely beautiful".
Book your stay here!
Address: 234 หมู่ที่ 5 Tambon Mae Hi, Amphoe Pai, Chang Wat Mae Hong Son 58130, Thailand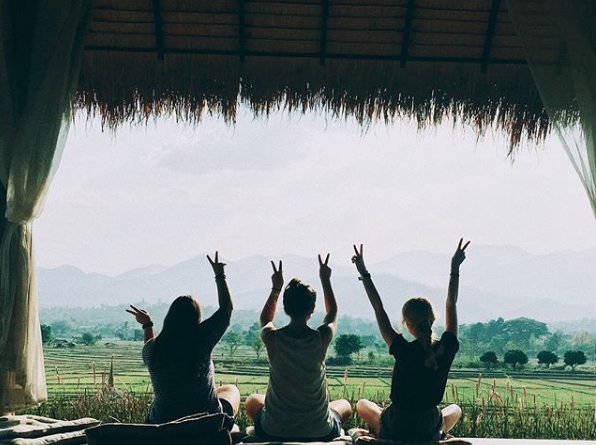 Jikko Harem
The location of this Moroccan-style hostel is the best, since it's less than one mile from the center of town. And it's on the same street as all of our favorite restaurants! The owner knows ILP volunteers because so many have stayed here, and he is really friendly and helpful. You'll pay about $10 a night here. The ratings aren't as good as some of the others, but we recommend it!
Here's what one of our past volunteers said: "Jikko Harem is the place to stay (it's cross between a hotel and a hostel and we booked it on Booking.com). The owner usually does a BBQ every other night and he has a tuk tuk he will take you into town on. Also, if you book a tour through his hostel it will take you to the Lod caves, waterfalls, hot springs, and the canyon for 500 baht a person".
Book your stay here!
Address: 761 หมู่8 Pai, Pai District, Mae Hong Son 58130, Thailand

Nearby Adventures
Chiang Mai
Obviously we've already mentioned this, but you guys — you have to go! It's the best place for playing with elephants, getting massages, and buying souvenirs at the night market. There's no place exactly like Chiang Mai and it is a volunteer favorite for so so many reasons. Here's our guide for everything you need to know for planning your trip to this dream destination! And like we said, only 3 hours from Pai so you can totally pair them together in the same long weekend.
Chiang Rai
Another favorite city in Northern Thailand, Chiang Rai is about a 3 1/2 hour drive from Chiang Mai, and about 6 hours from Pai. It's known as the city of colorful temples because this is where you'll find the Blue Temple, White Temple, Black Temple, and many others that you've probably seen stunning pictures of. Here's our guide for a great weekend trip!
But, here's a thought. . .if you decide you want to spend your longest vacation in Northern Thailand, start in Chiang Rai, then head to Chiang Mai, and finish in Pai before heading home. Spend a couple of days in each and enjoy every second of these beautiful cities!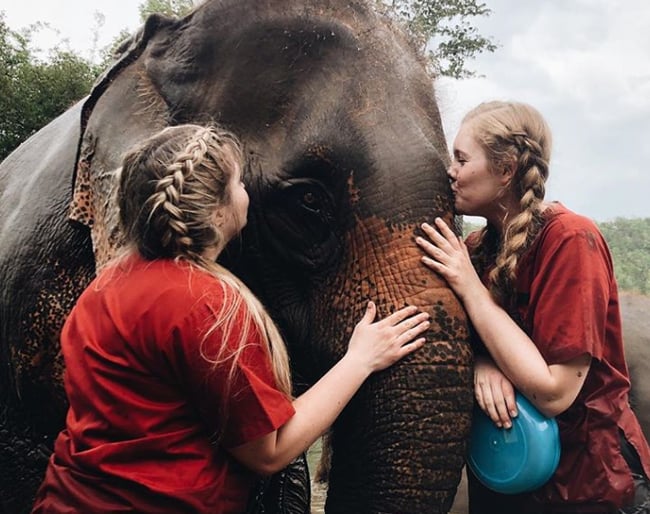 Think you need a little more Thailand in your life?
It's one of our most popular locations for a lot of reasons! Learn more about this country by clicking that button right there: