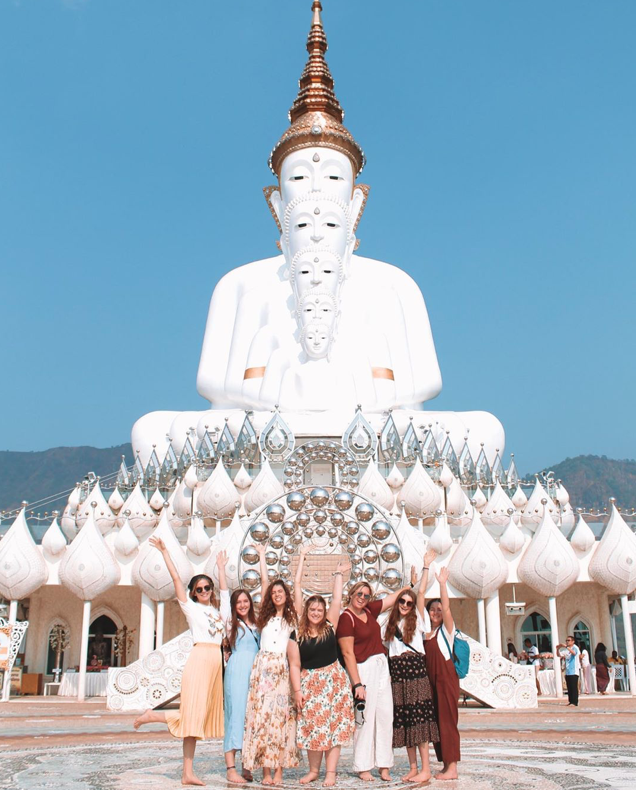 Follow along what current volunteers are doing, get your questions answered, and see behind the scenes of what an actual ILP semester is all about.
We know you're already in love with the @ilpadventure Instagram account where you can see the highlights of what our volunteers are up to … but do you know about the @ilptakeovers account?
All About @ilptakeovers
Every semester, a volunteer from each of the ILP countries takes over this Instagram account to show you around their city for a few days. They'll show you things like where they are living, what lunch was that day, pictures of the kids they are teaching, show you what treats you can buy at the local store — you name it. It gives you a behind-the-scenes look at what volunteering with ILP is like from their point of view!
Can I Get Some Questions Answered?
You know it. Someone in each country "has" the account for a few days and so whoever is doing the take over for Russia (for example) will walk you through things they think you'll want to know. Things like what riding the metro is really like, videos or pictures of their room at their host family's place, things they wished they had packed, etc.

You can also DM the account and get your questions answered right then and there. Whoever is over the account is there to help you learn more about that country, so feel free to ask away! Ask about where they're heading on vacations, what are good things to pack, if you can find dental floss in that country, how much money they brought to spend, etc.
What Countries Are Up Next?
See if the countries you're interested in are coming up next on the schedule by heading to @ilptakeovers and reading the bio. It'll show you who is up now and who is up next.

You can also watch the highlights: We have the takeover videos and pictures saved for each country so even if the countries you're interested in aren't up soon for the takeover, you can watch what last semester had to say.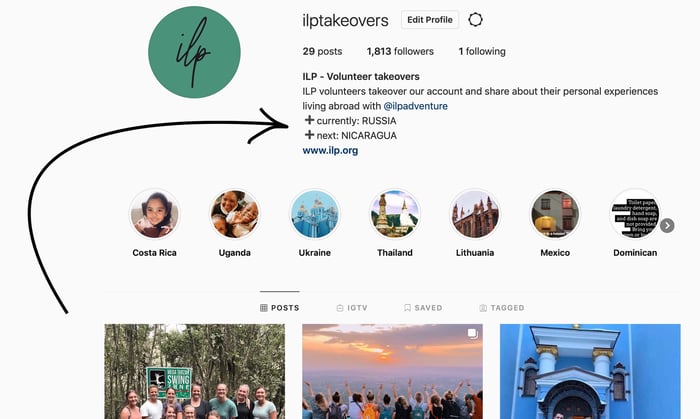 Still have a few questions?
Come talk with someone who can help you with exactly that! Everyone in the ILP office has been on at least one semester (most have been on a few!) and are here to answer any questions you may about volunteering abroad with International Language Programs.