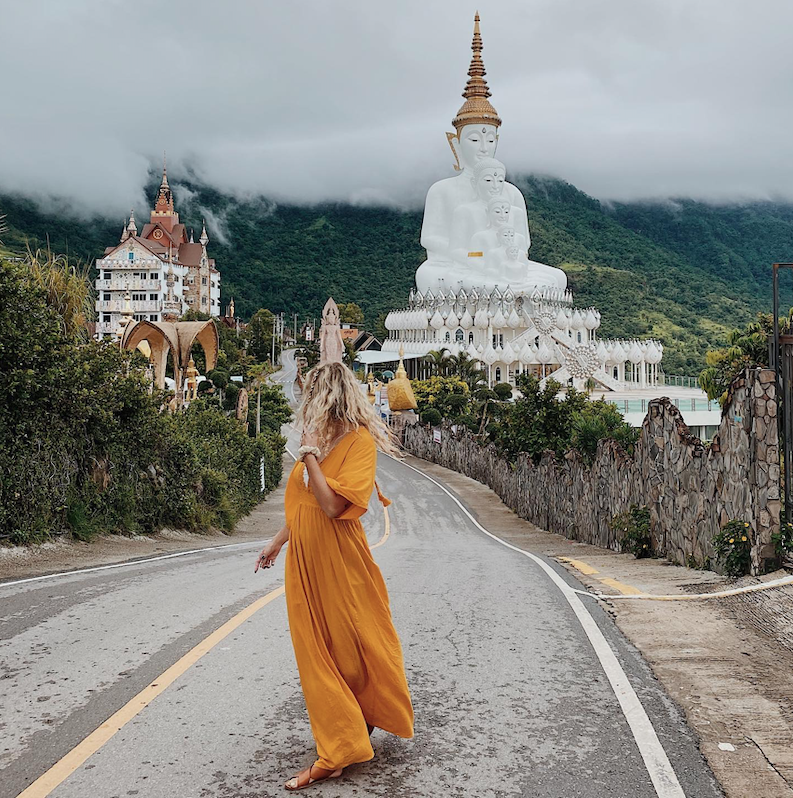 Planning a trip to Thailand? There are plenty of incredible tourist spots to see, but this temple is a little more secluded, and that is just one of many reasons we love it! Here's everything you need to know about our favorite colorful temple in the mountains!
If you're planning to visit Thailand, we're guessing you love the idea of fruit smoothies, brilliant sunshine, plenty of adventures, and the prettiest beaches. But don't forget about the friendly culture, unique traditions, and stunning temples. Want to experience all of this right alongside the locals for an entire semester? That's the best way to immerse yourself in all of the treasures this wonderful "Land of Smiles" has to offer, and International Language Programs can help you make that happen.


---
Spend a semester living as a volunteer in a foreign country!
Learn About Volunteering With International Language Programs
---

We LOVE Thailand! Along with all of the other visitors that find their way to its white, sandy shores and tropical climate. Want to spend the morning with elephants? Or an afternoon with monkeys?
There are SO many incredible places to see—just check out our Thailand destination guide. And make sure you check off each thing on our list of 20 things you need to do in Thailand during your semester! Every ILP volunteer should have this temple on their list too. Here's all the info you'll need: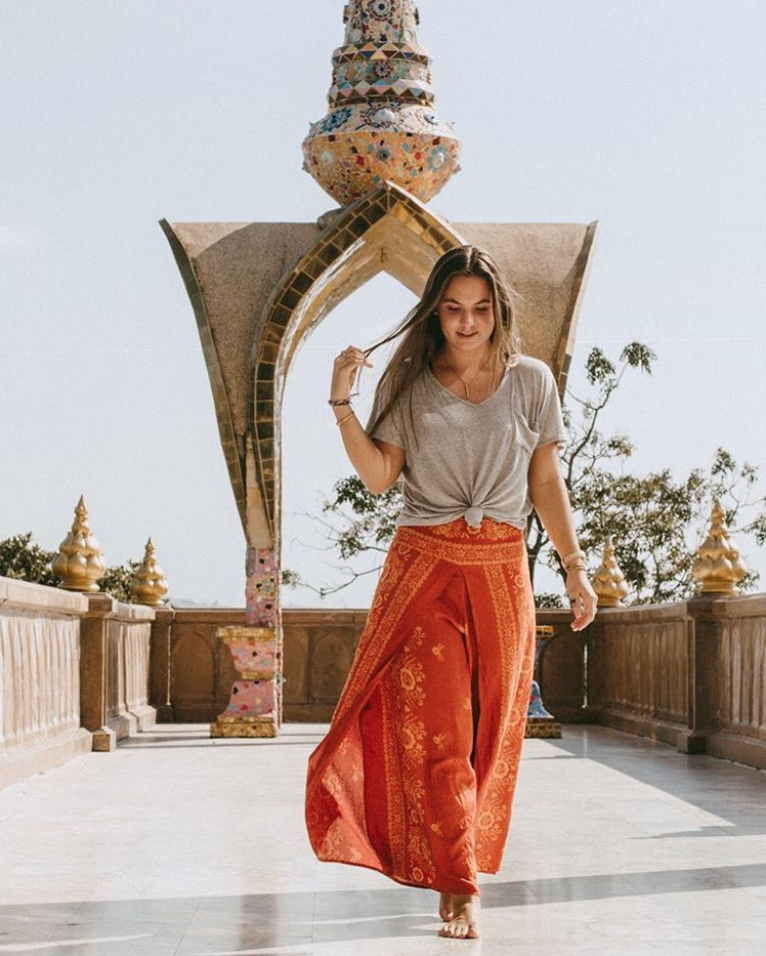 All About This Magical Temple
The temple's actual name is Wat Pha Sorn Kaew, which means "temple on a glass cliff." It was completed in 2004 and since it's quite a bit off the beaten tourist path, most of the other people you'll see here will be locals and monks. Its location was chosen specifically to inspire meditation, and it is one of the most peaceful places you'll visit. This temple is easily one of Thailand's best kept secrets.
Every inch of the temple has been thoughtfully designed. One of the first things you'll notice is the collection of five pure white Buddhas sitting together in the meditation pose. Rainbow tiles, fragments of painted pottery, and pieces of colored glass cover every surface under the towering Buddhas, including the walls, pillars, steps, floors—everything. In fact, there are over 5 million mosaic pieces. As you can see, the effect is absolutely breathtaking.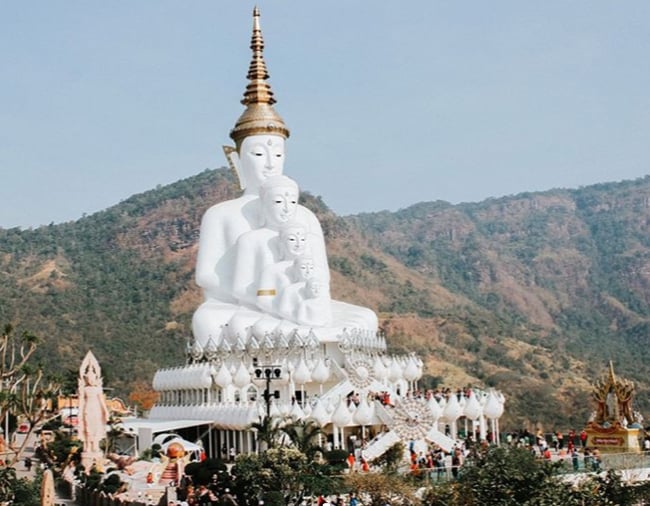 What To Do There
The best way to spend your time here is to just walk around and explore. In addition to the temple itself, the views of the mountains and valleys from every side of the temple are also beautiful. Make sure you circle the whole area and take pictures of everything!
After you finish exploring, visit the local shops that surround the temple grounds. You'll find Thai treats, little souvenirs, and even a few cafes. Enjoy a lunch of pizza and a fresh smoothie while sitting at a table that overlooks lush, green valleys. Think this sounds like paradise? You're not wrong.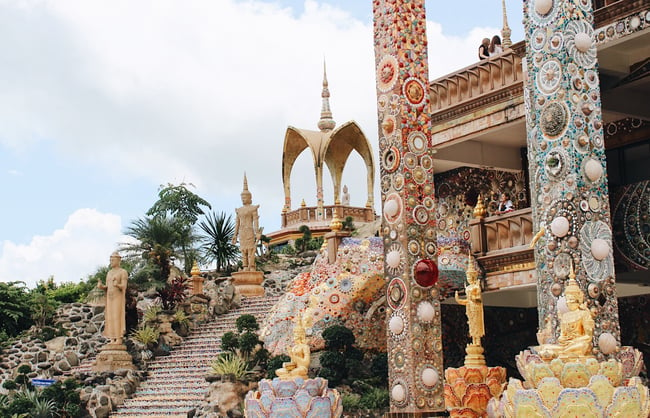 How To Get There
If you're in northern Thailand, anywhere near the Sukhothai ruins, this is a great place to visit if you have time. As an ILP volunteer in Thailand, you're actually close enough to go explore the temple on a weekend since it's about a two-hour drive from Phitsanulok.
You have a couple of different options for how to get to this temple. There's a local bus from Phitsanulok, but it stops about 1 mile away from the temple. You can also hire a taxi to drive you from Phitsanulok, but plan on it costing a bit, so the more people you have in your group, the better. Make sure you bargain a little bit on the price since it is likely that Thai drivers will give you a really high price first. Here is a picture of the temple's name in Thai that you can show to your driver.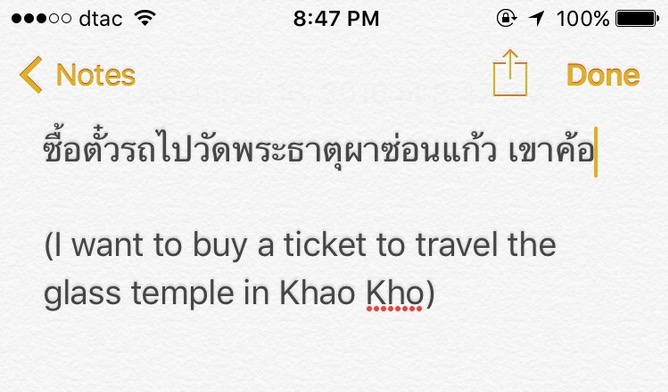 If you're an ILP volunteer, you're pretty lucky because the local coordinator is usually able to help arrange transport for a weekend trip like this. They have great connections with local drivers and can help to work out the details. Another benefit of this is that your local coordinator may even know of a couple of other beautiful spots for your driver to stop and show you along the way. This is definitely what we recommend!
Confused about who your local coordinator is? Here's a breakdown of all the support you get as an ILP volunteer.
Stay Overnight + Make It A Weekend Trip
You can easily see this temple in one day if you're coming from Phitsanulok, but we've had volunteers stay overnight in incredible glamping spots, plus there's more to see and do in the area like go strawberry picking and enjoy a lunch in the mountains.
Here's a post that lets you in on a bunch of spots our volunteers are loving and staying overnight at around Khao Kho.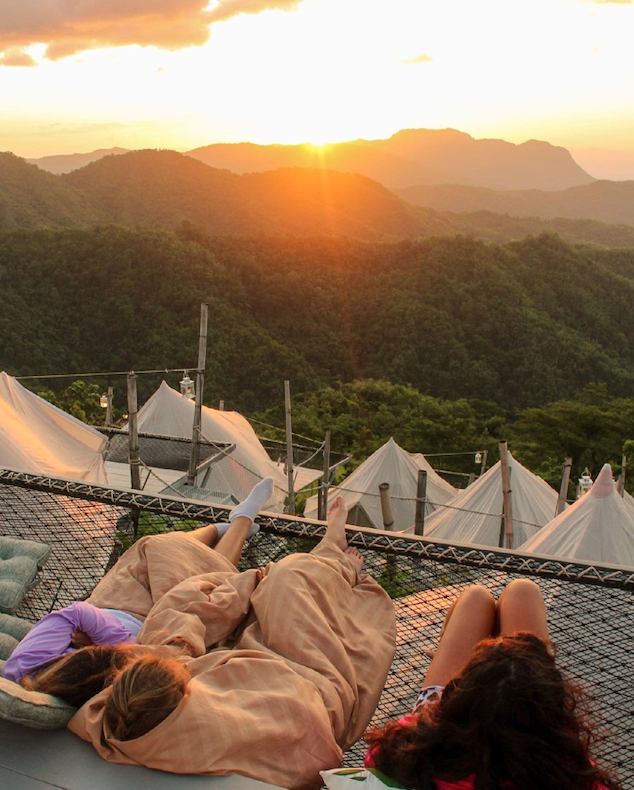 Other Tips For Your Visit
There's a lot we could include here, but first, make sure you wear a skirt (or pants) that extend past your knees. If you don't, the kind Thai men and the entrance will hand you a wrap skirt. These are usually brown and not very flattering in pictures. Because most of the people who visit this temple are Thai locals, the rules are even more strict than the standards they enforce at temples that attract more foreign tourists.
Next, bring at least 100 baht with you (about 3 USD) in addition to what you'll need to bring to pay the driver. The temple itself is free to enter, but trust us, you'll want lunch and a cold drink after spending hours walking around on hot tiles in bare feet. There's a great cafe up at the entrance that serves some favorites, like Pad Thai and curry.
Lastly, it's easy to get caught up in taking pictures and admiring the incredible art of this place, but make sure you're also being considerate of the locals who are there to worship. And be especially respectful of the monks, which includes bowing when you say hello. If you want to take a photo with them, ask first. If they allow you to take a photo, you cannot be touching them, and need to be lower than the monk, so you'll want to kneel in front of them rather than standing beside them.
For all of our other Thai temple tips that you need to know, check out this post!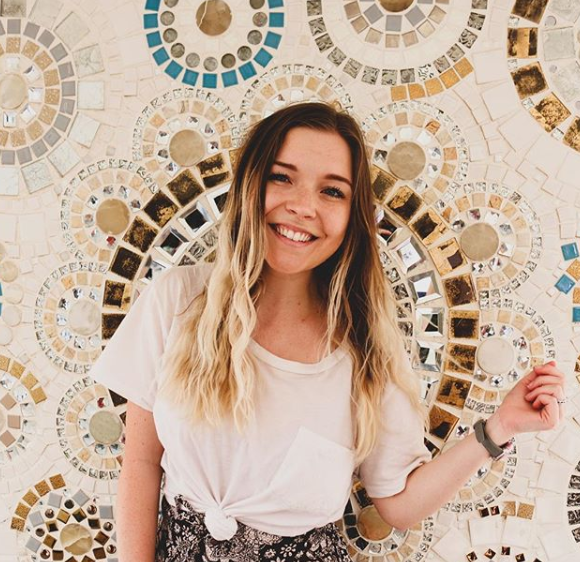 Ready to experience everything Thailand has to offer?
It's amazing—but we'd love for you to be able to do more than a tourist can in one week. Learn more about how you can volunteer in Thailand by teaching cute, little Thai kids how to speak English. No prior experience is required, just a love for children and a desire to travel the world with other college-aged volunteers! Let's make this happen!