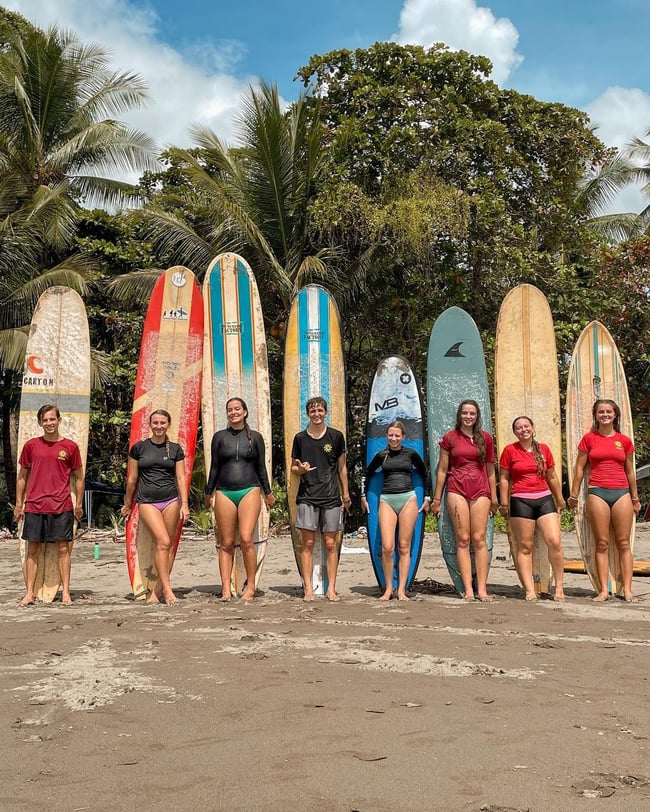 This is your one-stop shop for fundraising (seriously). Get the details on how to fundraise, where to start, and tons of ideas to get you inspired.
When I was about to graduate, I knew I wanted to do some traveling, but traveling can be expensive. As a student, I certainly didn't have the money to spend a few months abroad. I knew I could pay for some of it on my own ... but not all of it. The word "fundraising" sounded intimidating and scary and nearly impossible — there was no way I'd be able to raise the money I wanted to just by asking.


---
Get your program fee paid for by fundraising for your ILP semester!
All about volunteering with ILP
---

But that's exactly what happened.
I was able to get a big portion of my trip paid for because it was for a good cause, I choose a goal that wasn't out of reach, and was able to fill in the gaps with some smart tips.
If you're into knowing how to fundraise the easy way, this is for you!
What Are You Fundraising For?
This is one of the most important things you can do to make your fundraising a success (because no one really wants to pay for you to go to Disneyland with all of your friends). It was pretty surprising to see the response I got when I shared a bit more about who this organization was and what they stood for, and what my fundraiser was going towards.
Perks Donors Should Know About
For ILP volunteers who are fundraising for their volunteer trip, you have it made, because ILP is a non-profit organization. The "non-profit" word is a bit of a buzzword but it really can help with your fundraising efforts. Essentially for you, "non-profit" means that people can qualify for tax deductions on the amount they've donated — so not only is donations great for you, it can be beneficial for them as well!
Perks For You To Keep In Mind
The cost of my ILP semester was affordable in the first place (which meant I didn't have to fundraise too much). I knew that this goal wasn't out of reach. I would be able to pitch in my own finances and be able to ask others to help me out with the rest. Perfect.
You get a lot for the price. The ILP program fee includes roundtrip airfare, housing, meals, your visa, in-country support and more for the entire 3-4 month long semester.
In my fundraisers I shared that I had done my research and chose a program that was doing a lot of good, would be a good experience for me, and that was affordable (especially compared to other similar programs), and that donations were tax-deductible. That really went a long ways in helping donors know what they were contributing to and why!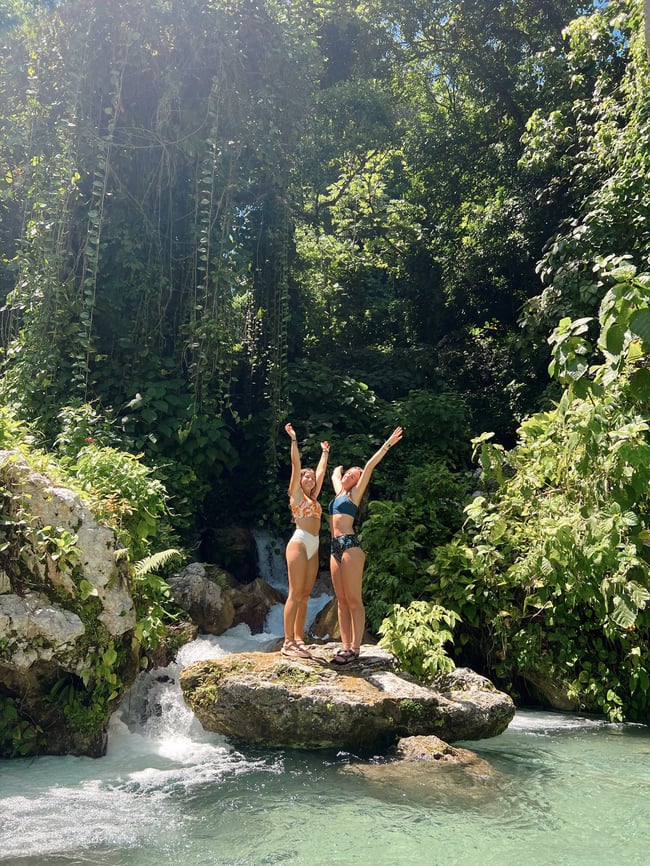 Fundraise The Right Way

How much are you looking to fundraise? Factor out what you can contribute, and be sure to anticipate costs that you may not think of. For ILP volunteers, things like the cost of your passport, spending money in-country for vacations, and other things are all details to talk to your ILP representative about.
You can break this up into a monthly goal to fundraise towards, or host a large event and aim for the total amount all at once. If you are spreading out your total fundraising project over several months, meeting a monthly goal helps break it into bite-sized chunks, plus can make the project of fundraising less overwhelming.
We'll say this again, but fundraising takes effort. We love how rewarding the process is, but it's not a project where you can just sit back and reach your goal. You'll need to prioritize and make some sacrifices but the payoff is incredibly worth it.
Steps For Success
Contact as many people as you can. Spread the word online, at your church, in your neighborhood, your classmates, at local businesses, and your friends and family. One strategy is to think of everything you would invite (or did invite) to your wedding and go from there. You'll hit your friends, your relatives, your family, and your family's close friends. These are all people who love and support you, which is a good start.


Start early. The more time you give yourself, the more time you have to raise the money you need to raise.


Have multiple strategies. We'll get into this below, but pick a handful of fundraising techniques for maximum success.


Maximize your talents and your time to help your cause. Share your skill of cooking with others, host a movie night or talent show, feature your artwork, sell crafts, volunteer your time to help neighbors take out the trash, walk dogs, repaint a room, or clean out a garage by taking items away to be donated.
There are a million ways to fundraise so the trick is to just find ways that appeal to you and then work at it (I didn't say it would be easy). We have a list of some of the most successful ways our past volunteers have used to fundraise below!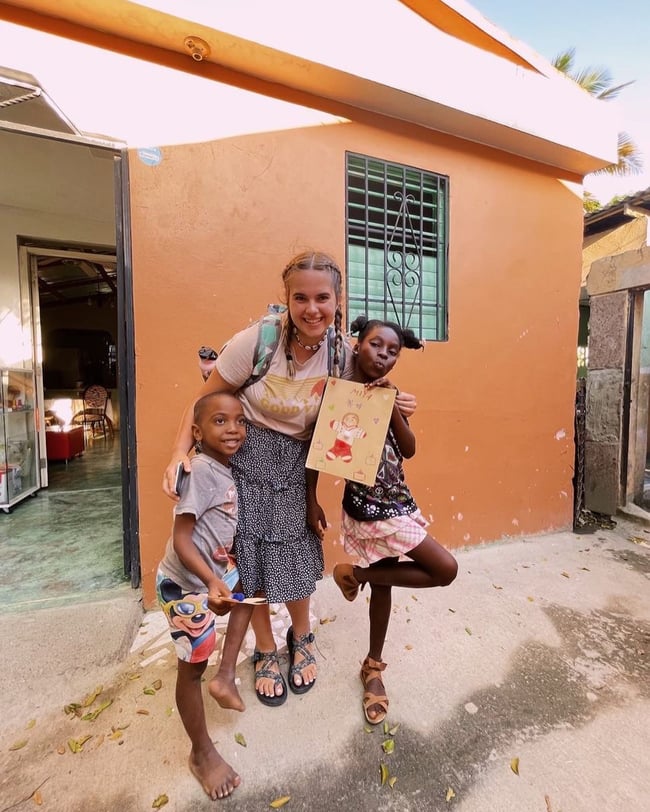 All Of The Best Fundraising Ideas!
We have separate posts that dive into way more detail for a lot of these ideas, but have everything here, in one long list, so you can skim to find the ones that jump out at you:
Donate your birthday or Christmas (Instead of asking for gifts and a party, ask for donations towards your cause)
Fundraise with a car wash or a movie night
Fundraise $1,000 in a weekend doing a garage sale
Host a 5k or half marathon in your neighborhood
Once you have figured out which ideas seem doable for you, it's time to pick your strategy to help you raise as much money as possible — more on this below.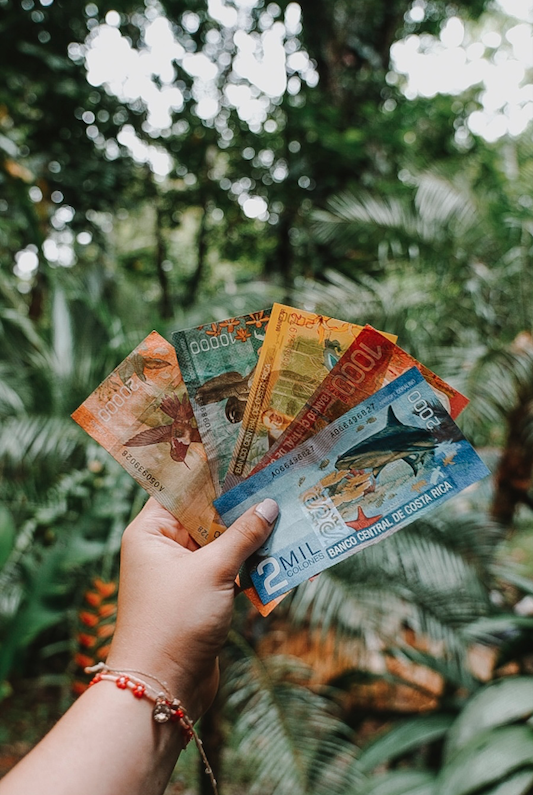 A Few Fundamental Tips
Picking Your Strategy
Look through all the fundraising ideas you can find, and plan out your strategy; we suggest a three-pronged approach:

1. Have a spot online where you can explain what you're doing (that your friends can easily share too) and where you can accept donations.
Find what works best for you, whether that be a Facebook post, an Instagram post or story that you save in a highlight, or a website you set up. Picking one online fundraising method is usually a good approach. Our fav method is for you to create a post on your personal social media (just like a normal post) and then share your Venmo + ilp.org/donations as ways to donate and share that post (rather than using a fundraising platform as a costly middle man).
2. Send a personal letter to everyone you know
Then, I'd send around a fundraising letter. In my experience, that was the most helpful way to raise money. That link has a template I used and passed out to everyone I could think of. I got dozens of financial donations along with needed supplies. Most people donated $5 - $25, but a couple people donated $150 or more. It all adds up!
3. Choose a 2-3 other projects
Lastly, I'd choose a couple more intense strategies like hosting a fundraising event, like a car wash, or a yard sale, or a bake sale, or a couple of these options. If you start early, you'll have ample time to try multiple strategies and efforts to fundraise the amount you need.

If you're nervous about just asking for donations, this can be a way to "earn" your donations. You can choose a different event to host every month (like a car wash, then a bake sale, then a neighborhood movie night or pool party, and a balloon raffle) and see how much you can raise in 6 months, but only if you start early enough.
What If I'm Short On Time?
It's still worth trying. I suggest going for fundraising projects with the biggest return; sending around a fundraising letter is my top pick. It's more personal than a Facebook post which can turn into more donations. This way you can continue receiving donations, even if you're already abroad.
You can also host a big event (like a yard sale or a talent show or 5k in your neighborhood). Your biggest advantage will be reaching as many people as possible, so testing out two strategies and really putting in your all to help make them a success is your best bet. Hopefully, if you've chosen a worthy cause to fundraise for that will touch others, you'll be able to spread the word through a large group of people who would love to help you out.
Filling In The Gaps After Fundraising
Even if you had a successful round of fundraising, you might need a little help finding the rest.
Maybe you've come up a bit short, or are shooting for the moon and want to raise an extra amount to help even more (like these volunteers who hosted another fundraiser to help build a home in the Dominican Republic).
Whether you need to make up the difference or want to be able to do more with your fundraising money, we have a guide on how to afford a semester abroad that is crammed full of help, like how to find extra money in your budget, ways to use your financial aid, getting discounts, and other tips on saving money.



Have Questions About Fundraising?
We can help! Talk with your ILP rep, who has volunteered with ILP at lease once, and has tons of info and resources to help you out. Get the inside scoop on current discounts, advice on how to fundraise, and more — just get in touch!