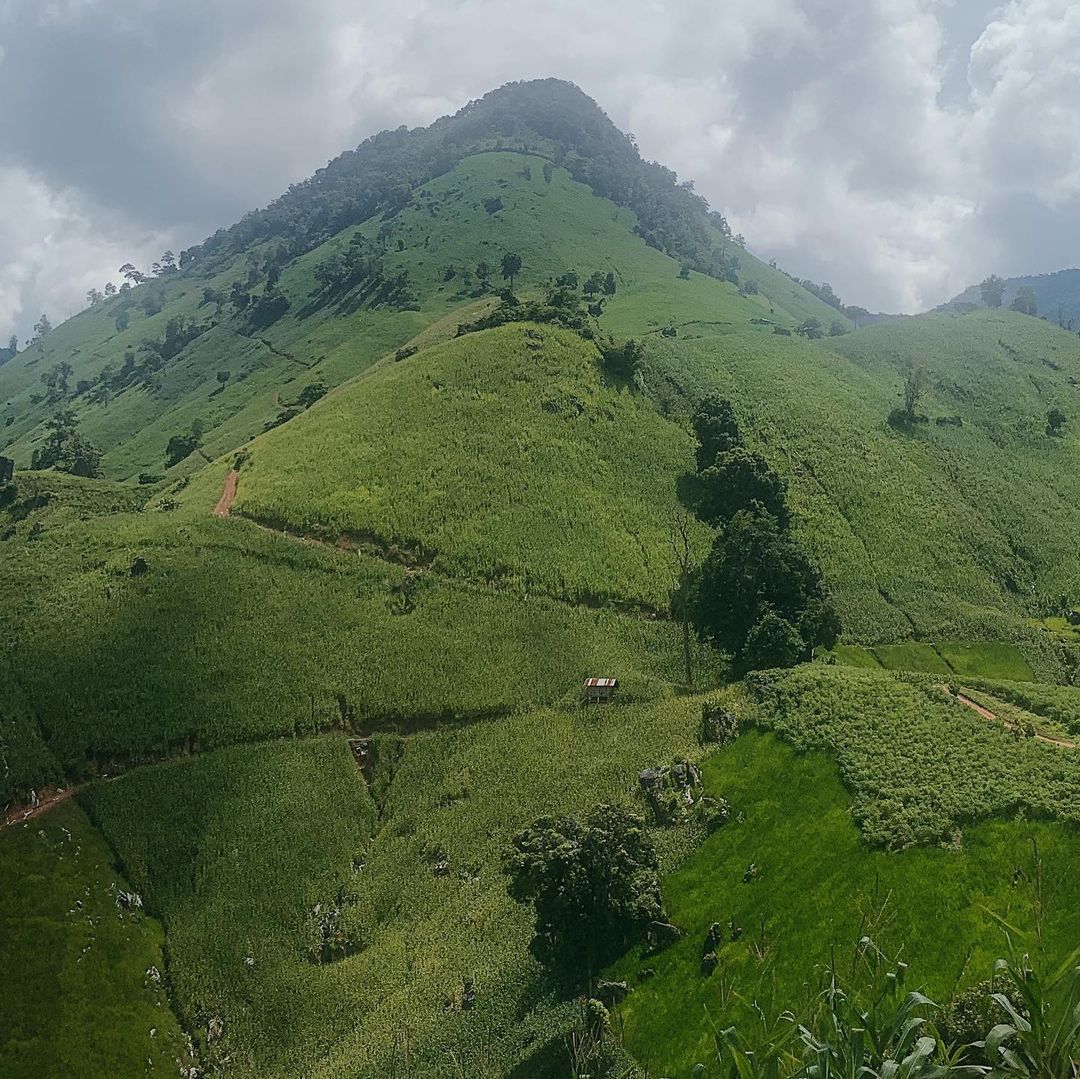 "My group was just talking about Nan, and we decided it is one of our FAVORITE places we have been. We had so much fun!"
Trek through the jungle, dye t-shirts using colorful tree bark, hang out with water buffalos, and tour around ancient museums — visiting this part of Thailand is unlike any of your other vacations! While there's a lot of attention on the pretty beaches and big tourist cities like Bangkok and Chiang Mai, our volunteers have discovered a few hidden gems found in central Thailand. It's kind of our newest favorite place, for all the reasons below.


---
See more than you ever could as a tourist by living here!
All about volunteering in Thailand for a semester with ILP.
---

We're here to outline your trip to Nan Province so you can plan your own weekend getaway here, complete with recommendations from ILP volunteers about what to do, where to stay, and a few other tips for your own visit:
A Bit About Nan Province
This province is tucked in upper Northern Thailand, bordering Laos. It's crammed full of national parks sporting gorgeous mountain views and thick forests — these tropical jungles cover over half of the whole province and are all home to thundering waterfalls, towering limestone mountains, huge, colorful snakes, fluttering butterflies, a range of reptiles, and more. Peek below for some more pictures of this place, because it's gorgeous!
In between the parks and forests, you'll find a smattering of tiny towns and the capital city, also called Nan. Overall, it's a laid-back province focused on farming and nature, with a few things to do in the city and countryside that we've outlined below.
A Few Tips + Expectations
Nan Province is a relaxing getaway where you can connect with Thailand's history through museums and temples, and spend some time in spectacular scenery if you take a trek out in the countryside. It's a more relaxed and remote section of Thailand than you'll probably visit during your time in this country but can be a totally surprising highlight if that's the kind of weekend you're expecting.
Nan is more suited for travelers who are looking for an authentic Thai experience — this is a spot for tourists, just not foreign ones! The vast majority of visitors are Thai visitors (so be prepped with Google translate to help you out on your trip — English isn't very common).
Groups tend to recommend just a couple of days in this part of Thailand. Since it's more of a chilled-out trip, plan on one way in the city and one day out in the countryside to create a weekend experience.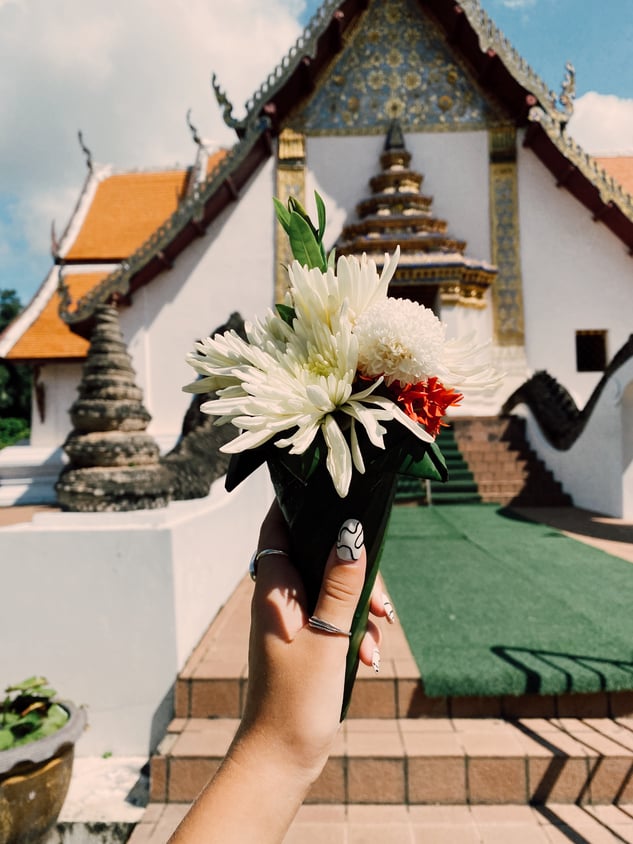 Things To See In The City + Where To Stay
If you're looking for a slice of history, find it in Nan city. Along with a sprinkling of charming cafes, this small town has streets lined with museums, temples, art galleries, and more. Here are some recommendations from volunteers on the city's highlights:
Nan National Museum
We'll get to what is inside the museum in a minute, but we have to give a little attention to the building the museum is housed in itself — it was constructed in 1903 and used to belong to Lord of Nan. The ruler's heirs later donated the former palace 30 to exhibit some of the country's treasures. It's been newly renovated and actually has English signs for some exhibits (which is something you won't find everywhere).
Inside, find rooms dedicated to the ethnic groups found in Nan Province with gorgeous textiles, tribal costumes, and more on display. You'll find a visual of Nan's history by perusing the collection of ceramics, weapons, and royal clothing in the main halls. There's also a large section of Buddha images to admire.
Address: 42 Suriyapong Rd, Pha Sing, Mueang Nan District, Nan 55000

Hours: 9:00 AM to 4:00 PM, closed Mondays and Tuesdays.

Cost: 100 baht for foreigners
Wat Phumin Temple
Though there are others in the area, this temple is the county's most famous. This ancient temple has already celebrated over 400 birthdays and is famous for a few things, including its unique architecture. The main style of the building is one of a kind, thanks to a combination of both the viharn (assembly hall) and ubosot (ordination hall) but I think you'll mainly want to visit for the murals. Covering all four walls inside, you'll see the most amazing murals depicting scenes of daily life.
It's recommended you go with a guide who can explain a bit more about what you're admiring or read up on the history yourself before your visit to make your time at Wa Phumin Temple more impactful.
Address: Pha Kong Road Mueang Nan, Nan

Hours: Temple grounds are open 6:00 AM to 6:00 PM

Cost: 50 baht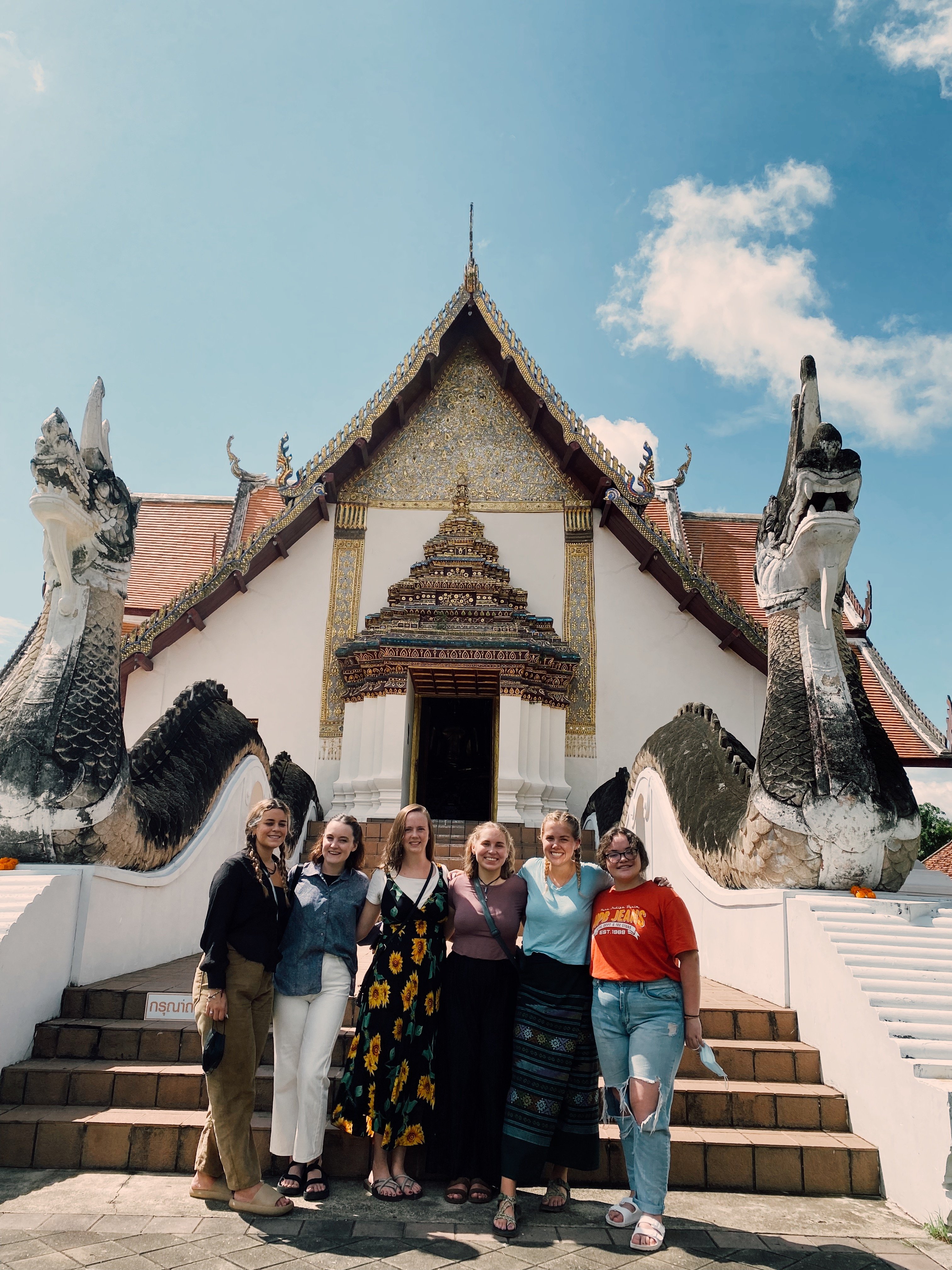 Wat Phra That Khao Noi
Ready for an unreal viewpoint (especially at sunset?) Wat Phra That Khao Noi is a temple and Buddha statue that overlooks the whole city of Nan. The temple itself is rather modest, but the statue is really what pulls in all the attention, situated on a hill just on the outskirts of the main city.
Free to enter.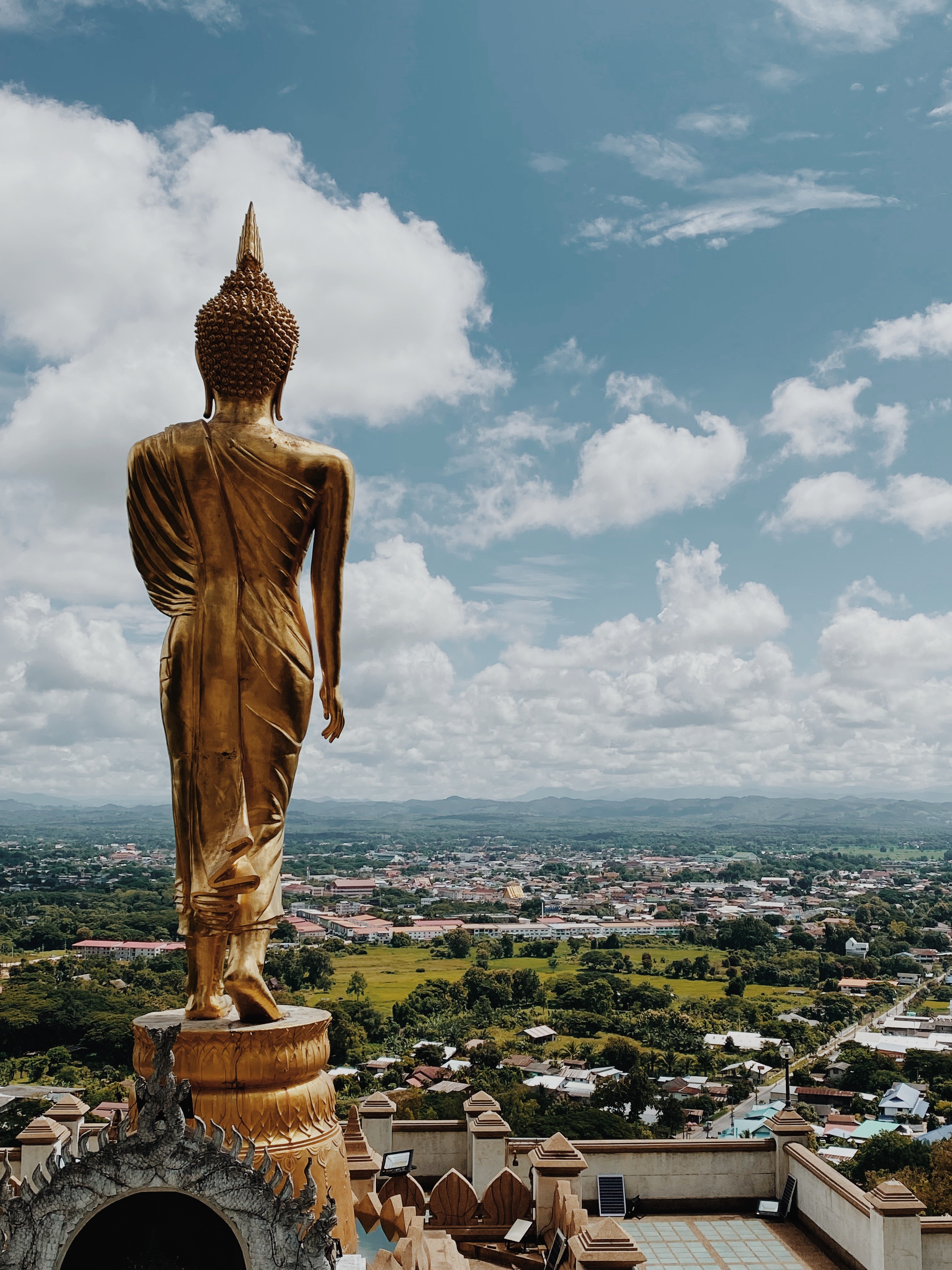 The Walking Street
Snag a snack on the walking street (Kuang Mueng Nan Walking Street), or do a little shopping for local crafts and maybe a souvenir or two — Nan is known for a unique fabric with red and black designs on white cotton. Find florals and geometric patterns for Thai Lu fabrics.
Best to visit the 300 booths that pop up on Saturday and Sunday nights (from about 5:00 PM to 10:00 PM).
Where To Stay
You'll find a selection of hostels, hotels, and homestays scattered around, but a group in the past recommends the Yuuplearn hostel. According to one ILP volunteer, "I cannot give good enough reviews for this place. It was super clean, had the comfiest beds and the staff was SO friendly. We also got free breakfast!"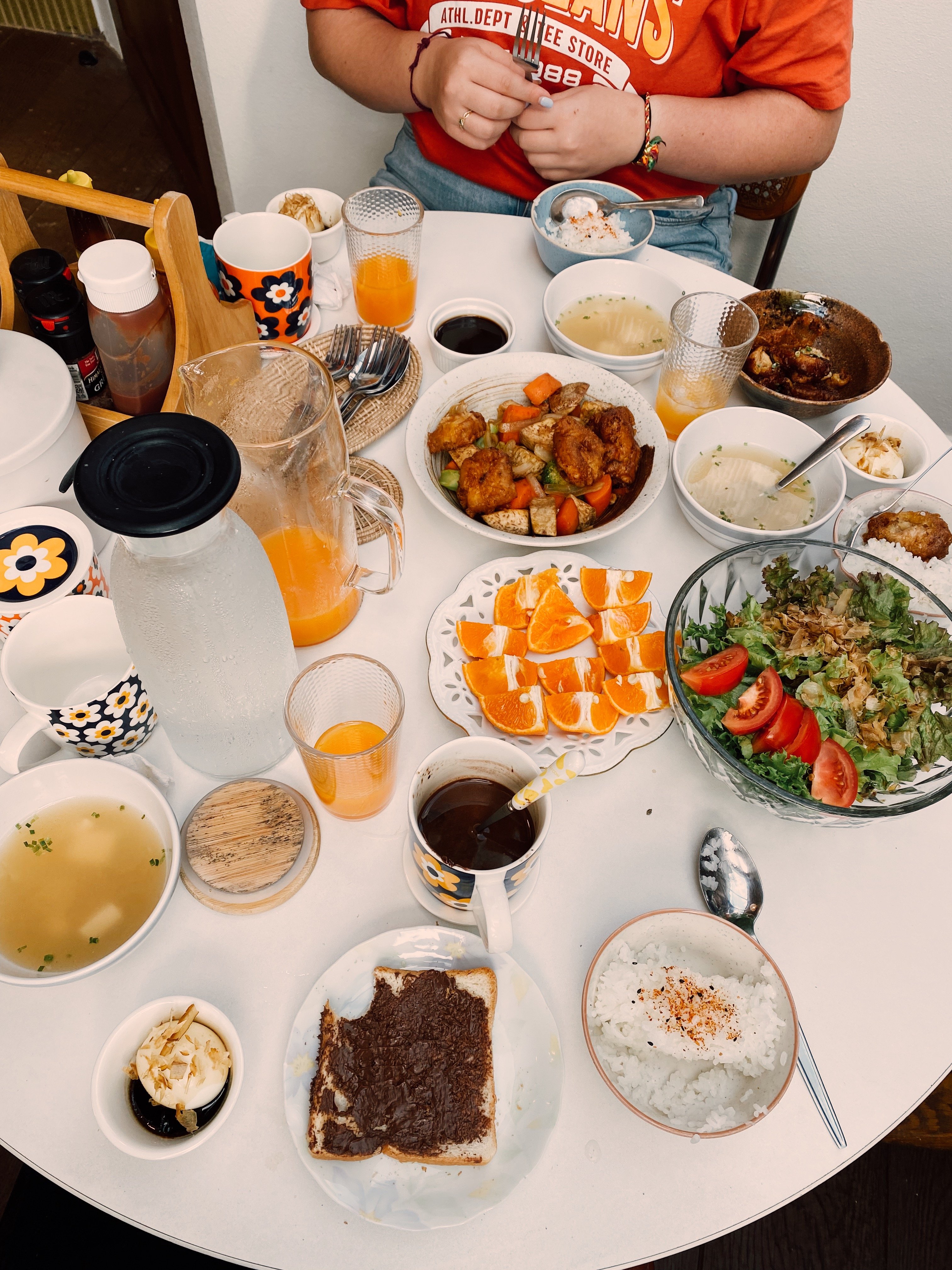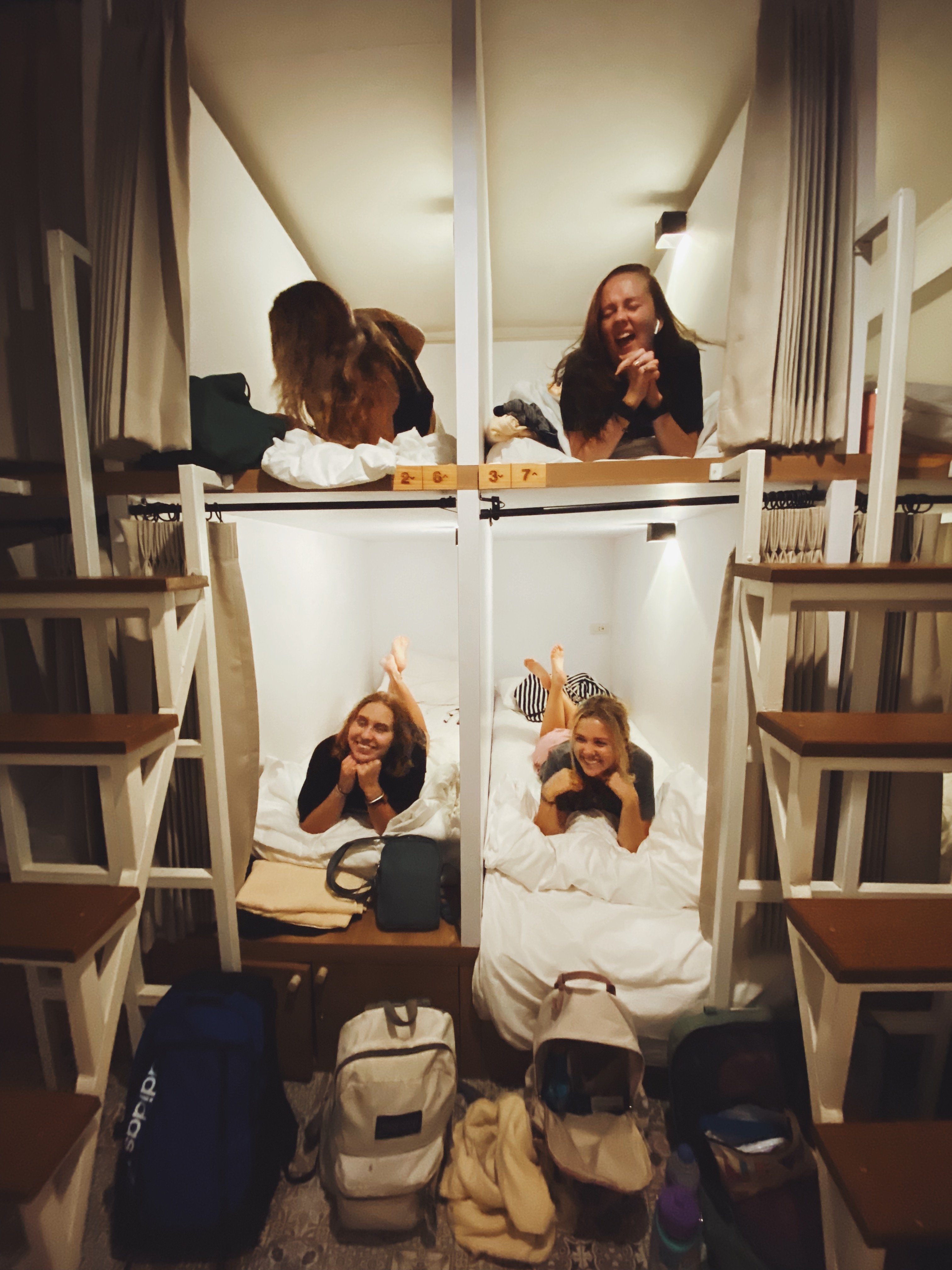 For Your Countryside Visit + Where To Stay
First off, Where To Stay
Again, here's a recommendation from past ILP volunteers, but feel free to scout out your own (though a lot of the activities mentioned below are tied to this location, so that's worth considering). One group stayed at Dai Dib Dai Dee, which is a remote farm kind of in the middle of nowhere. Volunteers mention that it made the experience, staying in this little homestay set up. Groups got to "ride in a wagon pulled by some water buffalo, sat on the buffalo bareback, made pizzas in a brick oven outside, watched workers build things on the farm, and sleep in tiny shacks right in the field. No AC, no electricity, and no lights in the shack. Just us and the stars! We played card games, talked, laughed, and ate super yummy rice that they made right there on the farm. Make sure to bring flashlights!"
While you do get the experience of life on the farm, there are still some comforts like a western shower and a homemade shower (plus outlets and lights in the main buildings). Drinking water and two meals for your stay are included in the price.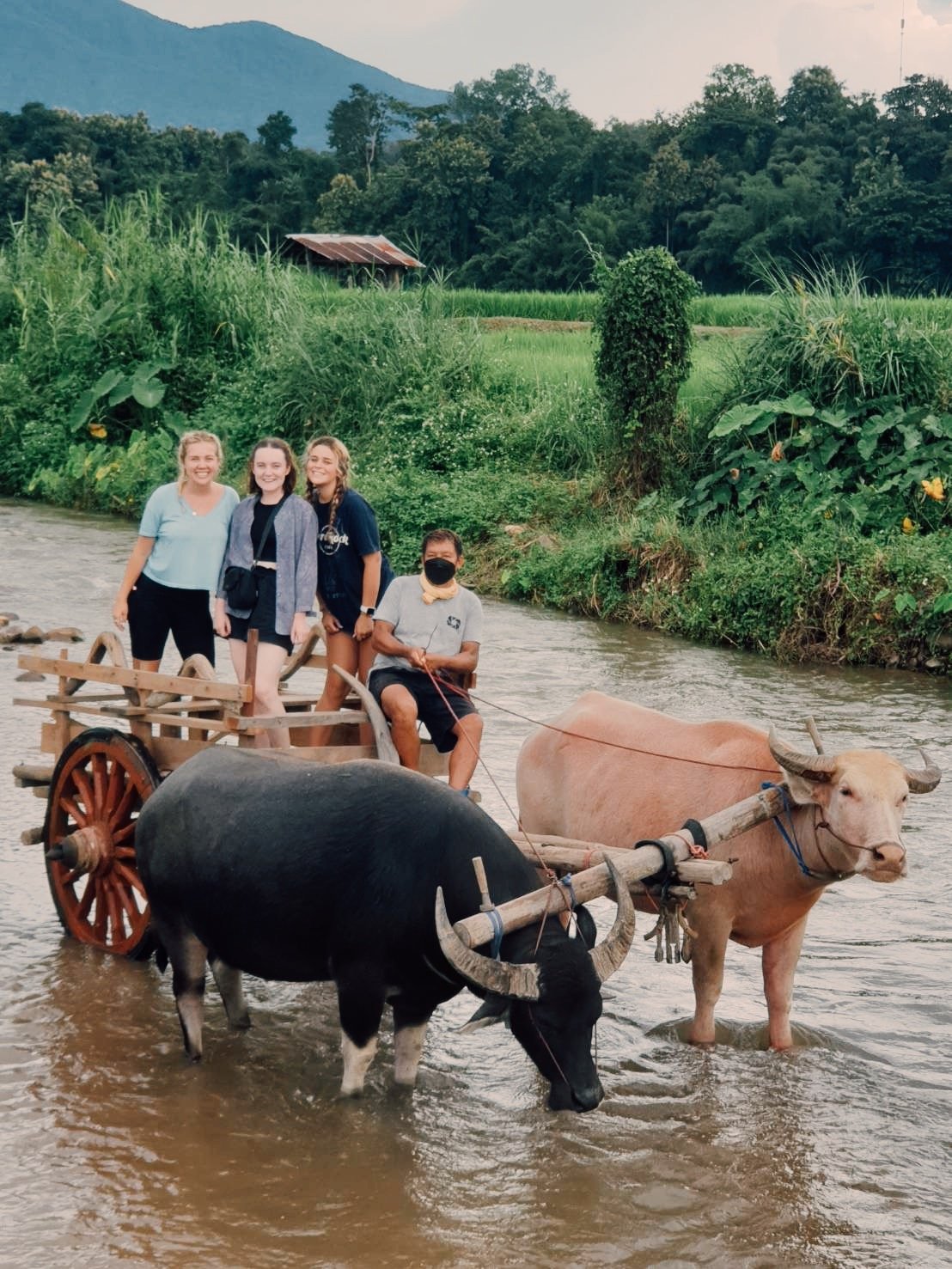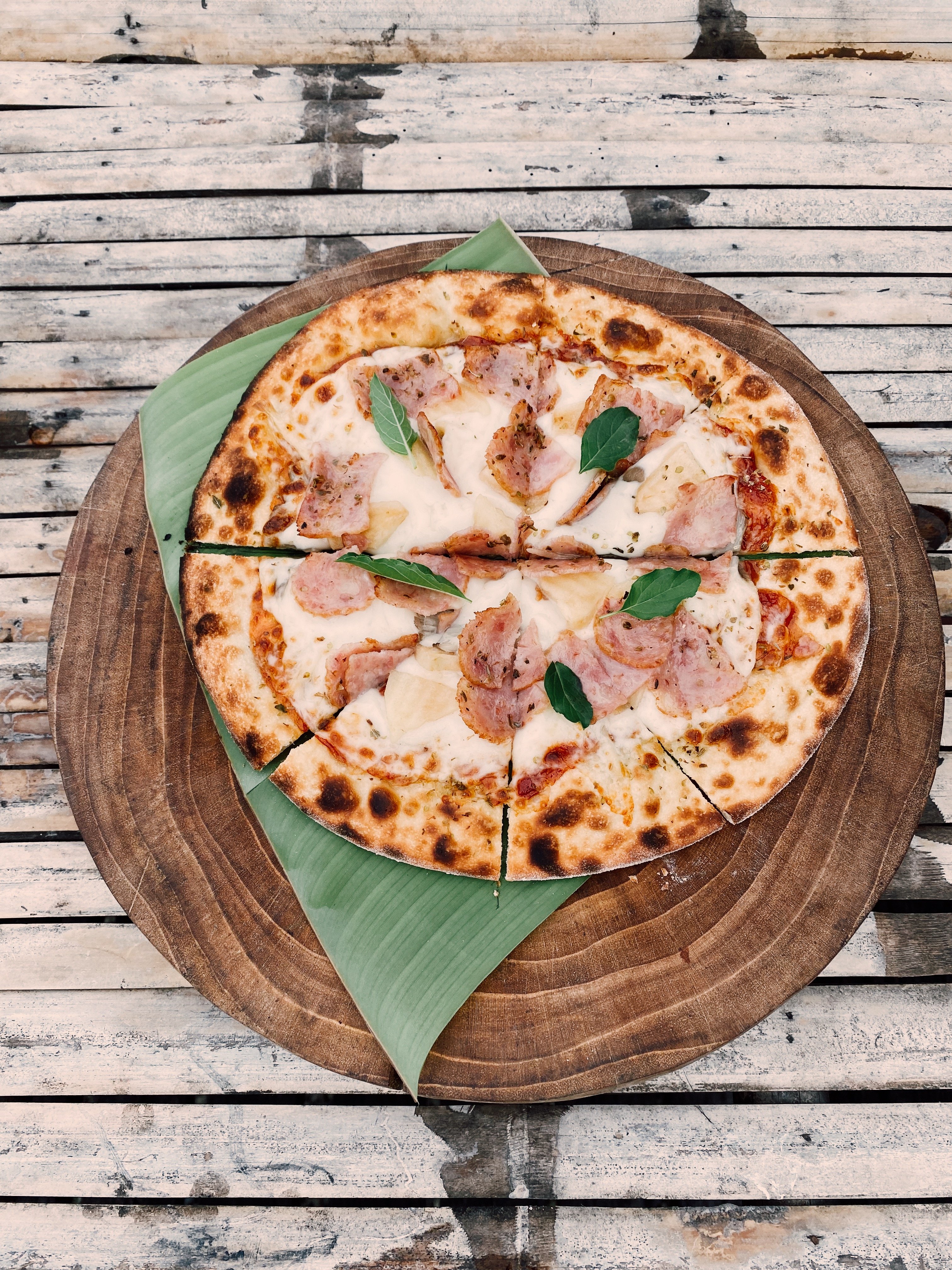 Things To Do In The Countryside
One ILP group paid extra through their homestay "but they were our favorite parts" :
Trekking Through The Thai jungle
Ready for an intense experience that'll kind of blow your mind? One group did a jungle trek with guides that walked you through the thick forest and helped you spot the wildlife. "It was absolutely beautiful and so worth it if you are into that kind of stuff! We saw some super big colorful snakes, more butterflies than I can count, and spiders bigger than my face. Plus some waterfalls and caves". Beware, this hike is very difficult so it's recommended that those who are comfortable with nature/hiking. One group was able to add this to their experience for 1,200 baht per person.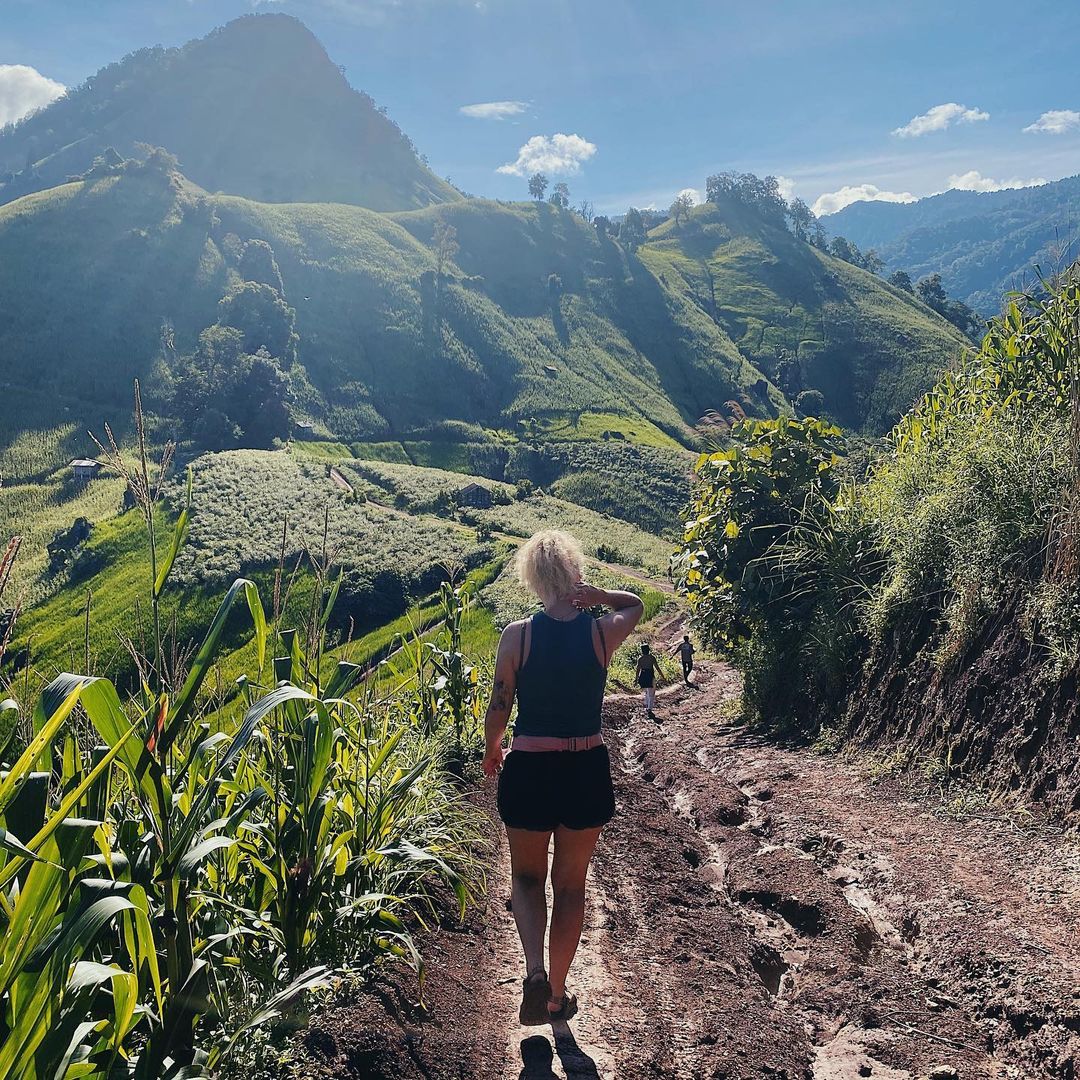 Dye Fabric
Others in the group went and dyed fabric with the homestay owner's mom — she's a sweet lady named Mai Lai (the homestay is run by a man named Bird and his girlfriend, Gow). Mai Lai will have shirts provided for you and will show you have to dye them with tree bark and boiling water to color the shirt. One group added this onto their stay for 250 baht per person.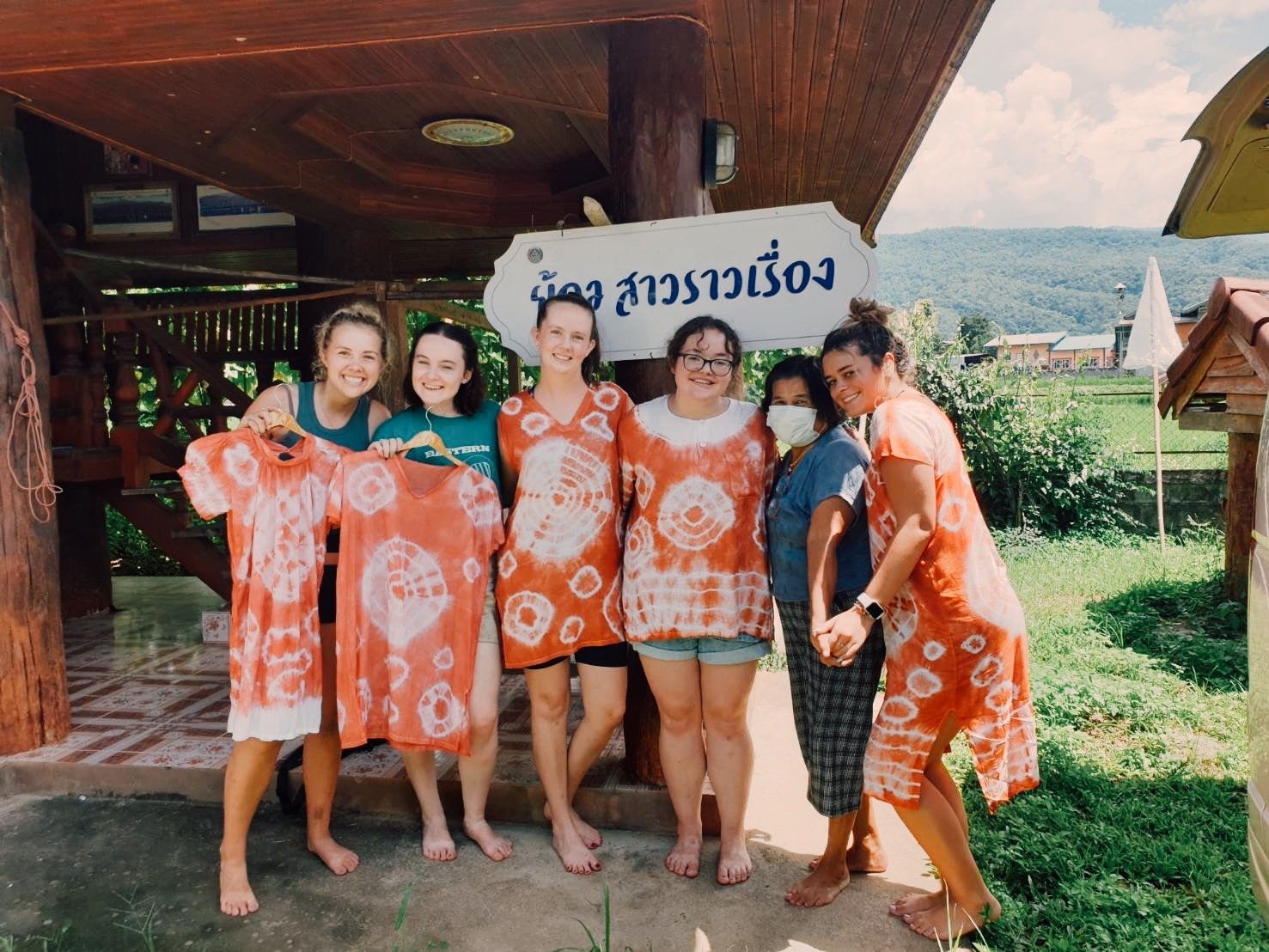 A Few More Tips For Your Visit
Getting To Nan
The best jumping off point is Phitsanulok, where you can snag a 5-hour bus from Phitsanulok to the main bus station in Nan — it's found on the edge of town on the road that's perpendicular to Wiangsa/Phrae/Bangkok road. Other tourists in the past have booked through Green Bus.
Flights are also an option (most route you through to Bangkok, but it's still an option).

ILP volunteers have had luck arranging private transportation with the help of their Local Coordinator (another handy benefit of volunteering in Thailand with ILP).
Getting Around Nan
The city's layout is rather straight forward (and walkable), just remember it's very hot and humid in Thailand (so be prepared with lots of water, sunscreen, a hat, and probably a fan to help cool things of). There are a few taxis around town, but can be hard to flag down. There are two trolleybuses that take tourists to a couple of highlights: they stop at What Suan Tan and the house of Chao Fongkham. Tours are in Thai and begin at 3:30 PM daily. Get your tickets at the tourist info center.
ILP volunteers in the past have booked private transportation with the help of their Local Coordinator (and other staff at the school they teach at) which is helpful for this kind of trip where you're exploring the city, but also want to explore the countryside as well.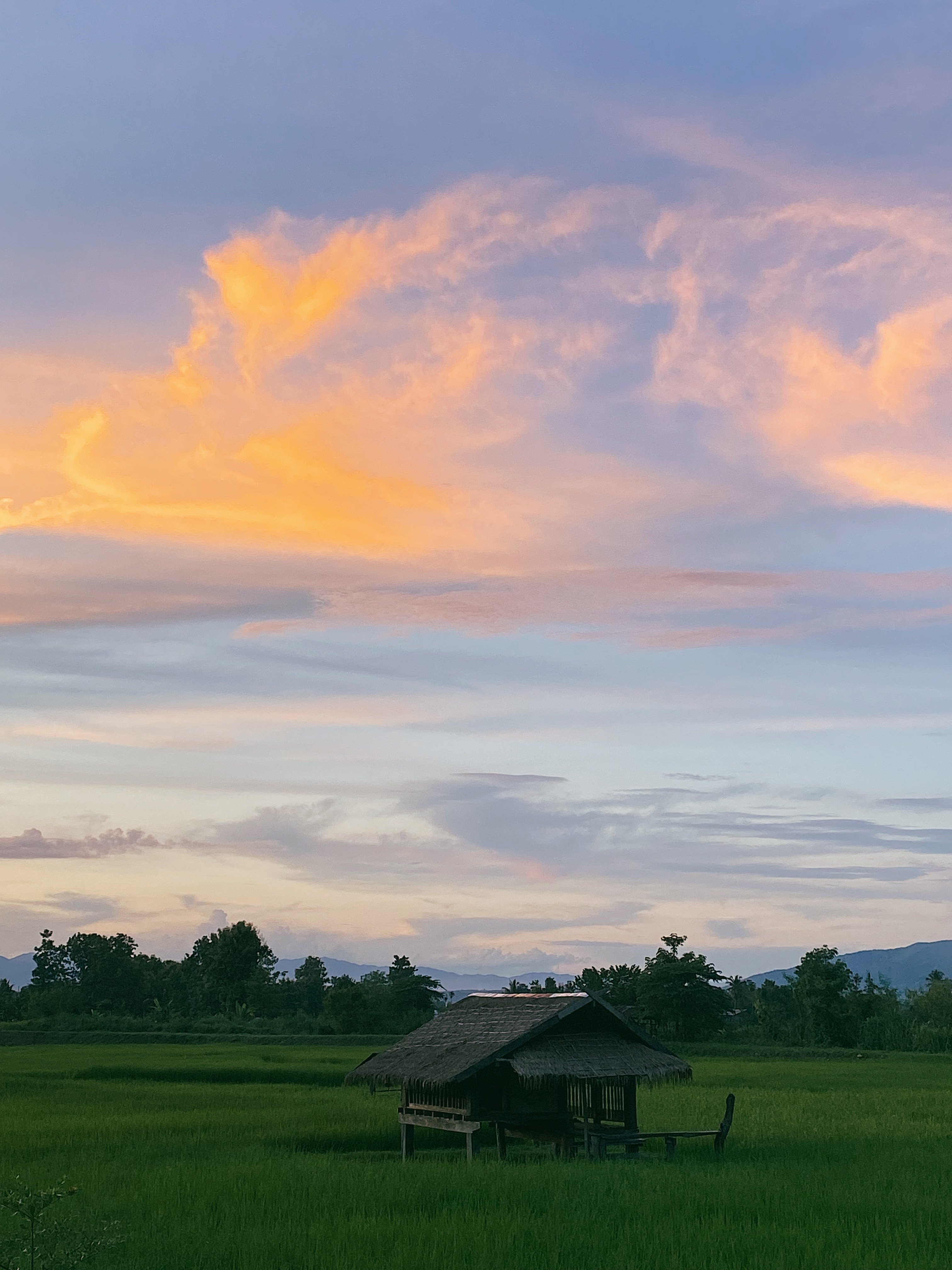 Thinking you need more Thailand in your life?
I thought the same thing which is why I volunteered with ILP! I knew I needed more than I could see in just a short trip here as a tourist. ILP (that's us! International Language Programs) sends college-aged volunteers abroad to teach English part-time, with weekends off and vacation days to see even more. You're set up with a group to live, travel, and teach with — plus, we handle your flight, visa, meals, and housing.