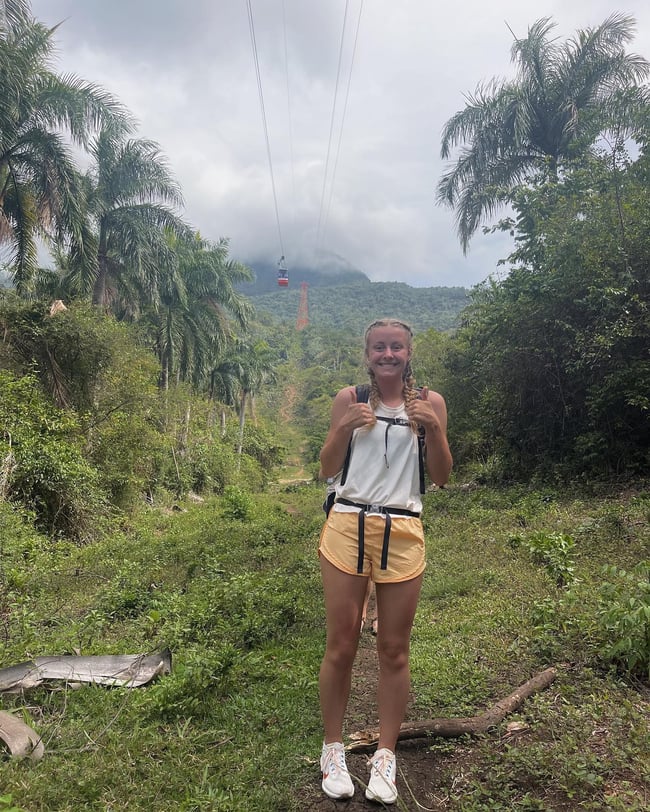 Both are options, but one is way more popular.
If you're anything like me, you probably don't like going to dinner by yourself. You wouldn't even consider going to movies alone. Going to a party solo? Nope, nope, nope. If you know you want to spend a semester volunteering abroad but are having trouble convincing any of your friends to go with you, don't fret. This is actually one time you'll actually be fine on your own.
... And that's because you won't actually be alone.
One of the greatest parts about volunteering with International Language Programs (ILP) are the people you meet in your ILP group. All of our volunteers are placed in a group, so you aren't traveling the world by yourself, you've got built in travel buddies. Maybe you'll meet your new best friend, someone else doing an SUU internship, or other BYU teachers in our program.
Seriously, the vast majority of our volunteers don't know a soul in their ILP group before going abroad, but come home with so many friends ... so no worries!
---
Haven't applied yet?
Come fill out an application (and get your passports ready)
---
This is one of the main pulls of volunteering with ILP — the perks that come with a group (whether your friend will be in that group with you, or not). The thing to consider is what option will be best for you? We have some alumni advice that can help you decide.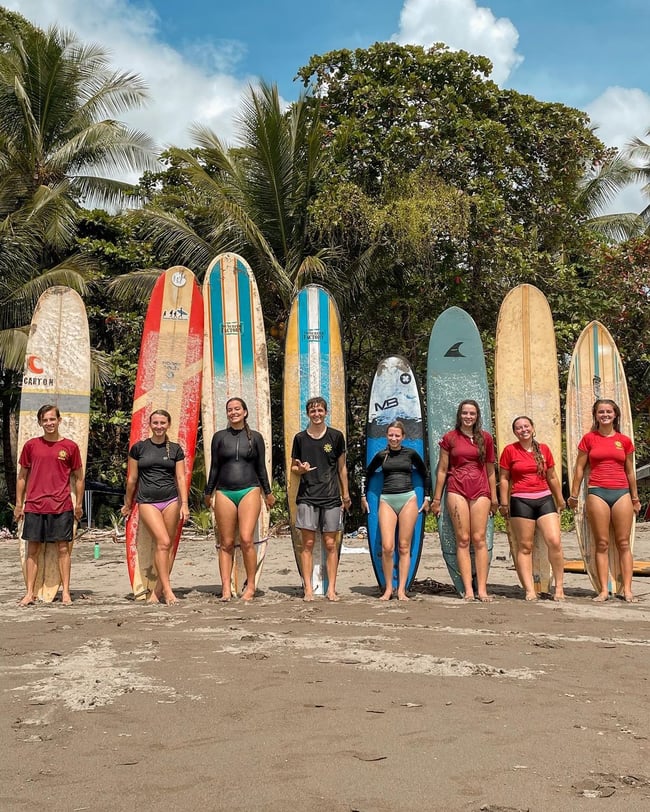 You're Not Actually Alone
One of the aspects of International Language Programs that appeals to so many is that all of our volunteers are part of a group.
Your ILP group will have 4 people or maybe as many as 30ish. You'll also have a leader of your group who has volunteered abroad before and is there guide the way as best they can — your Head Teacher.
So, even if you don't know anyone in your ILP group, you really will have a group of friends waiting for you! For us, a really important part of our program model is making sure that you're not alone while you're living abroad and traveling around for 3-4 months. We set you up with a group of other volunteers who are in your age range. We're happy to help friends volunteer together, but with that being said, the majority of our volunteers apply on their own knowing that they'll be assigned with a group who so often become some of your very best friends.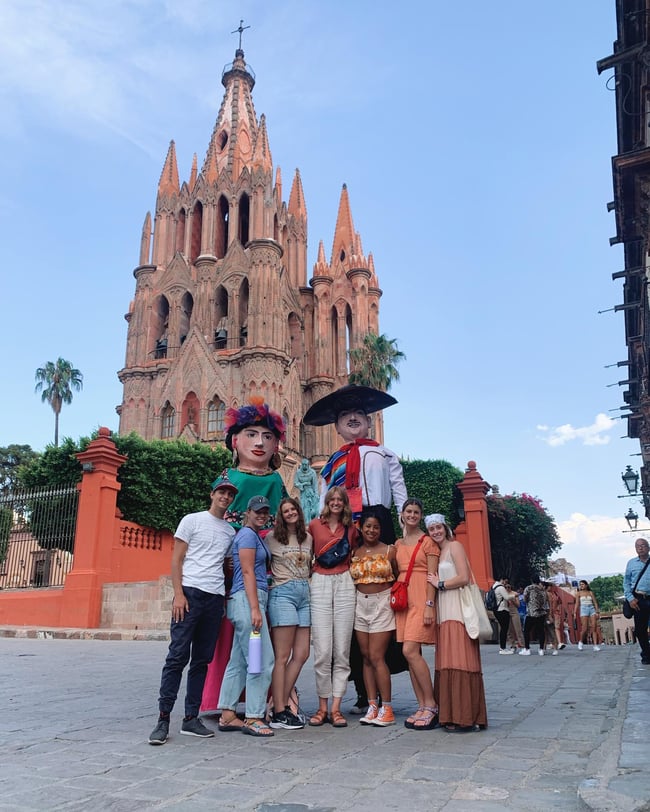 Creating New Friendships
You're going alone and guess what? So are a lot of others in your group. Most ILP groups are full of people who signed up without knowing anyone. You're going to meet friends that want you to be with them every step of the way, too! Many volunteers say that the friends they meet abroad are friends that they'll keep all their lives.
Tricia, who was an English Teacher in Taiwan (one of our professional programs), says that a huge part of her experience were the friendships that she made there.
"Though my entire experience in Taiwan had an amazing impact on my life, I would have to say that the bonds I formed in Taiwan with my fellow teachers (both Taiwanese and American) will be the longest lasting!
"During my semester, there were 10 American teachers at the school. I did not know anyone in the group prior to departure…part of the adventure, right? That was definitely the case! I met up with my group at a layover during the trip to Taiwan and we had a really fun time getting to know each other before taking the final 13-hour leg of our flight to Taiwan. From that point on, we were doomed! Doomed to have an incredible experience with each other as we experienced a new culture, taught darling children, went on beautiful adventures, and grew to become experts at the delicate art of charades!
"Even now that we are back in America and have been home for a year, we still get together and reminisce about all of our amazing teaching and traveling experiences that we shared. We have termed it our "Taiwan Support Group" because no matter how many times you tell someone else about that one time in Taiwan, they just cannot understand it the way your fellow teachers can!"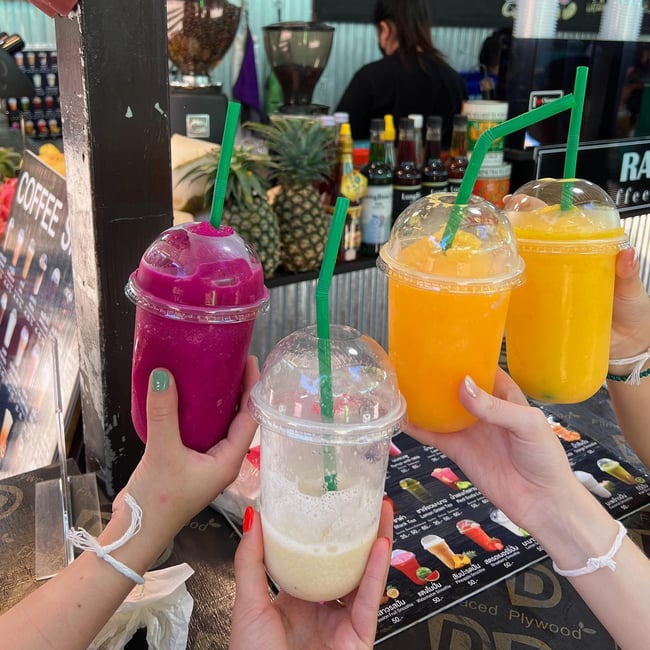 Making It A Part Of Your Experience
Yes, it seems scary to take the leap alone ... but aren't all the best experiences a bit scary? An ILP semester is all about giving you an adventure — from living in a different country, trying new things (like teaching!), eating new foods, and navigating a country where you probably don't speak the language are all part of the ILP experience.

For many volunteers, heading out on a semester abroad without knowing anyone is part of that experience. You can rest easy knowing that there will be others in your group who have the same fears (maybe you've never been on a plane, never taught a day in your life, never left the country, and never done anything like this). And, they'll all be there with you throughout the entire process.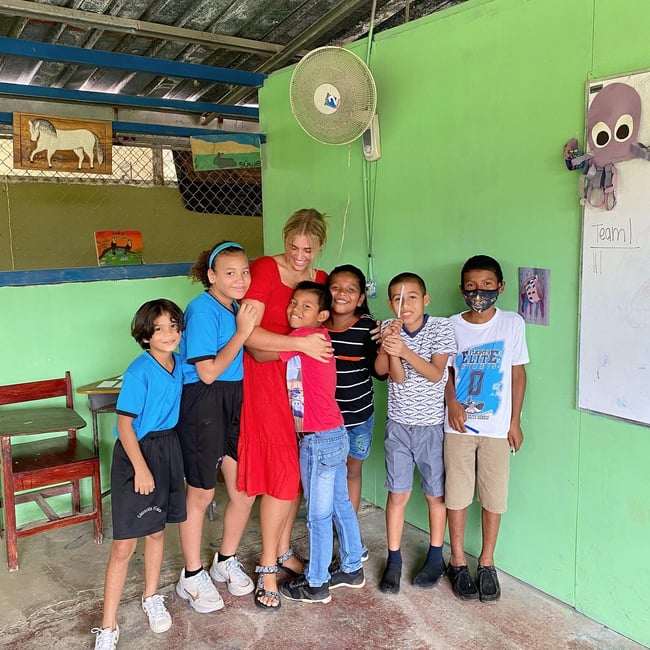 + If You Are Going With A Friend
So, know you know that most ILP volunteers don't sign up with a friend, so if that's you, you're in good company! However, we do have some sign up with a friend, roommate, cousin, sibling, etc. So fun! We love when friends apply together.
I went on two ILP semesters — one with my friend, and the other just by myself. I realized I made core memories with my first semester and my friend and I still talk about our time in Asia. But I felt like I made way better friends with my overall group on the semester I went by myself. Just some food for thought if you're on the fence about it. It can be so fun, just know it's not at all a requirement.

Maybe it's also the way to make a semester abroad happen financially. Some of our biggest discounts are the Refer-A-Friend discount.
What's The Friend Discount?
ILP has a Refer-A-Friend discount which is exactly what it sounds like. If you refer a friend to the program, you may qualify to get $300 dollars off your program fee…and they will also get $300 dollars off. Pretty sweet, right?
We have a couple of other qualifications you both have to meet if you keep reading.
Right now, this discount applies to the Spring and Fall semesters (so just a head's up, the discount isn't offered during the Summer) in Mexico. Here's a little more info about volunteering in Mexico!
What Are The Qualifications?
— You're volunteering during a Fall or Spring semester
— You're applying and accepted to volunteer in Mexico
— The person you referred is volunteering the same semester as you (They don't necessarily need to go to the same location in Mexico, just the same semester)
— The person you told about ILP lists your name as the friend that referred them to ILP on their application (*instructions on that below)
*On Your Application
If you are interested in claiming this discount, your friend needs to properly fill out their application. When your friend applies to volunteer with ILP, there's a section called "Did A Friend Refer You to ILP?" — they need to put your name in that little box as the person who told them about ILP.
You can't just call the office and say you had a friend apply too, this section must be filled out properly.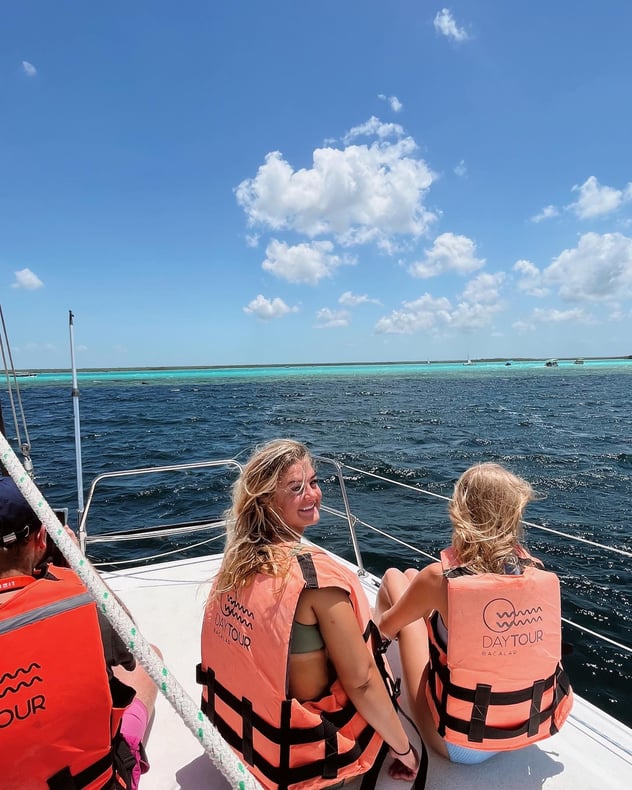 Come travel the world!
Life doesn't get much better than that! Learn a bit more about what teaching English is like for ILP, how vacations work, and a few more things about your semester.
** Disclaimer: Information regarding the Refer-A-Friend Discount in this post is subject to change per changes in policies. Discount will be taken at the end of your payment, once the entire program fee is paid in full. This post was last updated August 2023.