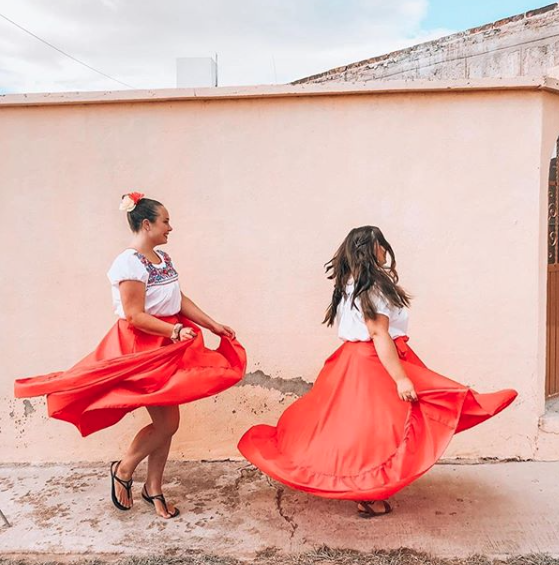 All of our favorite destinations in Mexico for ILP volunteers are here, so you don't have to hunt around for them.

Mexico's the perfect getaway — an easy stop on a cruise, a short flight for a quick weekend vacation, but there is so much more to see in this country. And unless you know what's out there, you'll get stuck visiting the same touristy spots over and over and miss out and what Mexico really has to offer.
When my friend was living in Mexico as a volunteer for the summer, she traveled all over with friends, seeing as much of the country as possible (turns out there is way more to see than Cancun or Puerto Vallarta!). With so many rad spots to choose from and adventures to have — not to mention tour companies who are pushing you to just visit the touristy spots — how do you even know where to start?
If you want to do Mexico right, you need tips about the best, must-see places that come straight from the real travelers who've seen it all. All the favorite destinations are below!


---
What's this about living in Mexico for a semester?
Check out what volunteering here is like!
---
For ILP volunteers, so much of the appeal of spending a semester abroad in Mexico is all the weekend trips you can take, the gems that are worth 3-4 days of your time and, of course, the destinations that you need to take a week or more to really experience.
Our ILP volunteers have every weekend off and vacation time split between their semester so we've blocked out which spots are best for those days off, plus added links where you can get a detailed guide to help you plan your trip. Handy, right?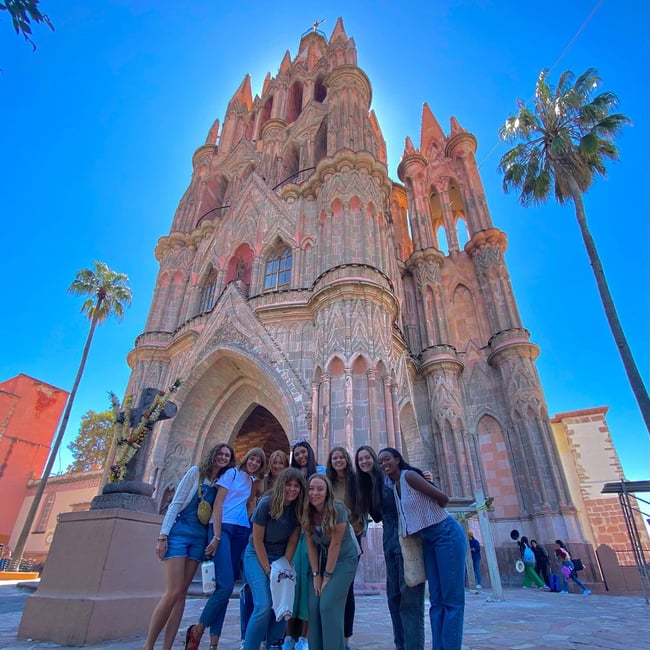 Day Trips Or Weekend Getaways
From where ILP volunteers are living in the Mexican state of Guanajuato, these spots are anywhere from 1-4 hours away by bus or taxi ... that travel time means they're perfect for a quick weekend or if you'd like a shorter day trip depending on where you are living.

In fact, there is just so much traveling to be done during your ILP semester, we have a more comprehensive best weekend trip list in Mexico, but do have a quick snapshot of the highlights below! You'll find historic pyramids, foodie tours in colorful cities, festivals galore, hot springs, and waterfalls on our weekender list!
Hot Springs In Grutas De Tolantongo
Warm water hot springs are hiding up in the mountains just a couple hours away from Mexico City and a couple hours away from where our ILP volunteers are living. Soak up the views and the springs after a day of hiking around caves and zip lining over the lush jungle when you visit Grutas De Tolantongo. It's a spot that only locals know about and one that's consistently a favorite for our volunteers, especially since it's so close.
Bright And Colorful Guanajuato
Hike up into the hills of the city of Guanajuato and you'll see a bright spread of towering cathedrals and stacks of colorful houses. Head inside the city and fall in love with the orange, pink, and blue walls of Guanajuato. The whole city makes for an easy day trip (the trip is less than an hour by bus) or a relaxing weekend if you want more time here. Get your Guanajuato Guide here.
Cathedrals Galore In San Miguel De Allende
A weekend in San Miguel De Allende means a visit to what we think is the prettiest cathedral in Mexico: in the morning and evening light, this towering church turns the loveliest shades of pink and orange. It's also home to a hot air ballon festival which we know is something on your bucket list.
Shopping In Leon
It's hard to pick favorites, but Leon is so popular, some ILP volunteers have visited twice … or three times. It's a short bus ride and well-suited for a day trip or a weekend visit if you'd like more time. We have all things Leon planned out for you so you know the best places to shop for leather sandals, the main square to people watch in and the cathedrals to visit. Oh, this is also the home to one of the coolest hot air festivals around which is pretty bomb.
A Weekend In Guadalajara
A historic downtown, popular food tours, the huge murals around the city painted by José Clemente Orozco, and all the food markets are reason enough to spend a weekend in Guadalajara, but we also love taking a day trip to the nearby city of Tlaquepaque during a visit.
The Spanish-Inspired City of Querétaro
Filled with gardens, Gothic archways, churches, and home to a few restaurants from home that you may be missing after a few months of living in Mexico, Queretaro is the ideal day trip or weekend getaway. This city is also a hub of local festivals and celebrations, so visiting once or twice is worth your time.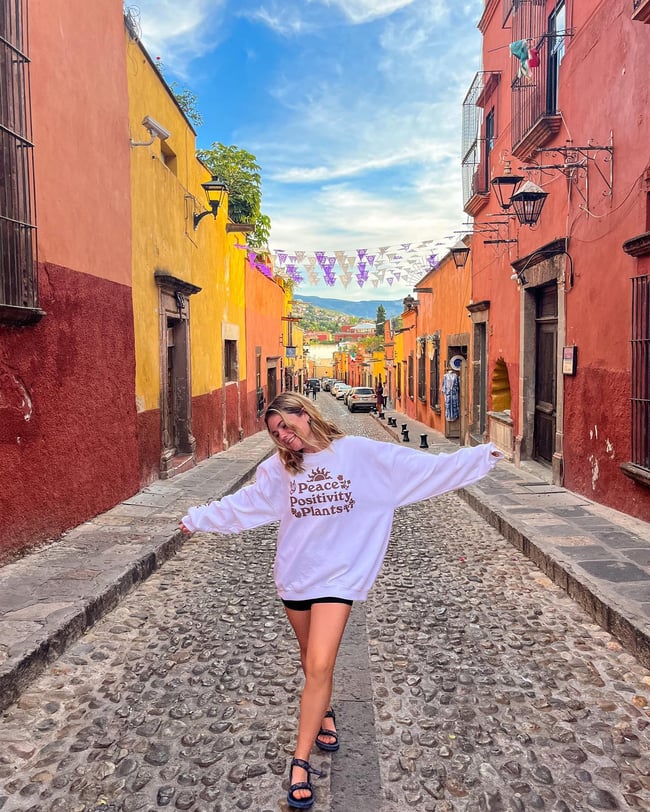 Spend 3-4 Days In These Spots
These cities are either a bit farther away from where you'll be living as an ILP volunteer in Guanajuato (and will want to spend more time here) or have enough to do that you wouldn't want to squish it all in a weekend visit.
Mexico's Prettiest Waterfalls In Ciudad Valles
Who would have thought that the best parts of Mexico are the ones the tourists don't even know about? We're loving the turquoise waters you can come swim around in this part of the country — this whole area is dotted with so many stunning waterfalls, you'll want at least the weekend to come see a few of them. Just don't miss hitting our favorite waterfalls the Ciudad Valles!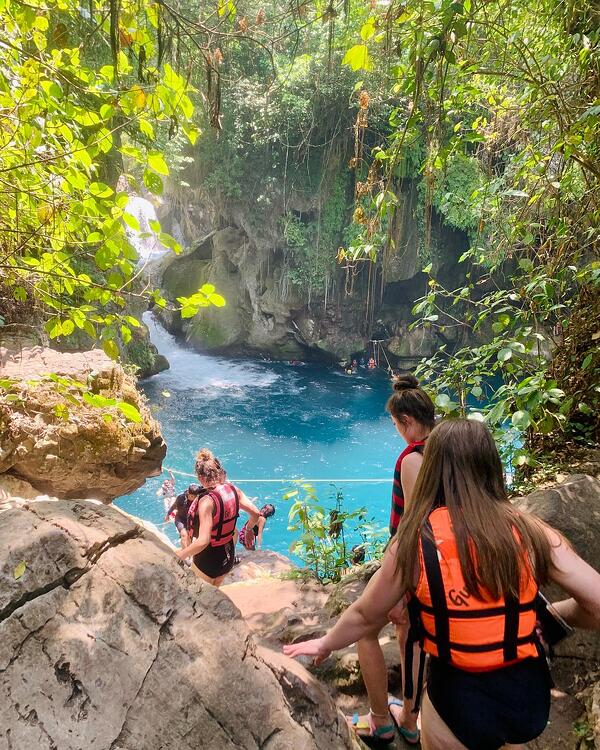 Tours Galore In Puerto Vallarta
In Puerto Vallarta, our favorite thing to do is to take a boat tour to Los Arcos where you'll find Thailand-esque pinnacle islands just floating in the blue, blue water. It's one of the best spots to go snorkeling, too, but you'll find lots of things to do here. The coast is full of tour vendors helping you create a busy itinerary, if that's what you're looking for (in between plenty of beach time, of course!).
Come for a few days of beaches (some say some of the best beaches in Mexico!, whale watching, and tourist pulls like swimming with dolphins in this favorite cruise-ship stop off.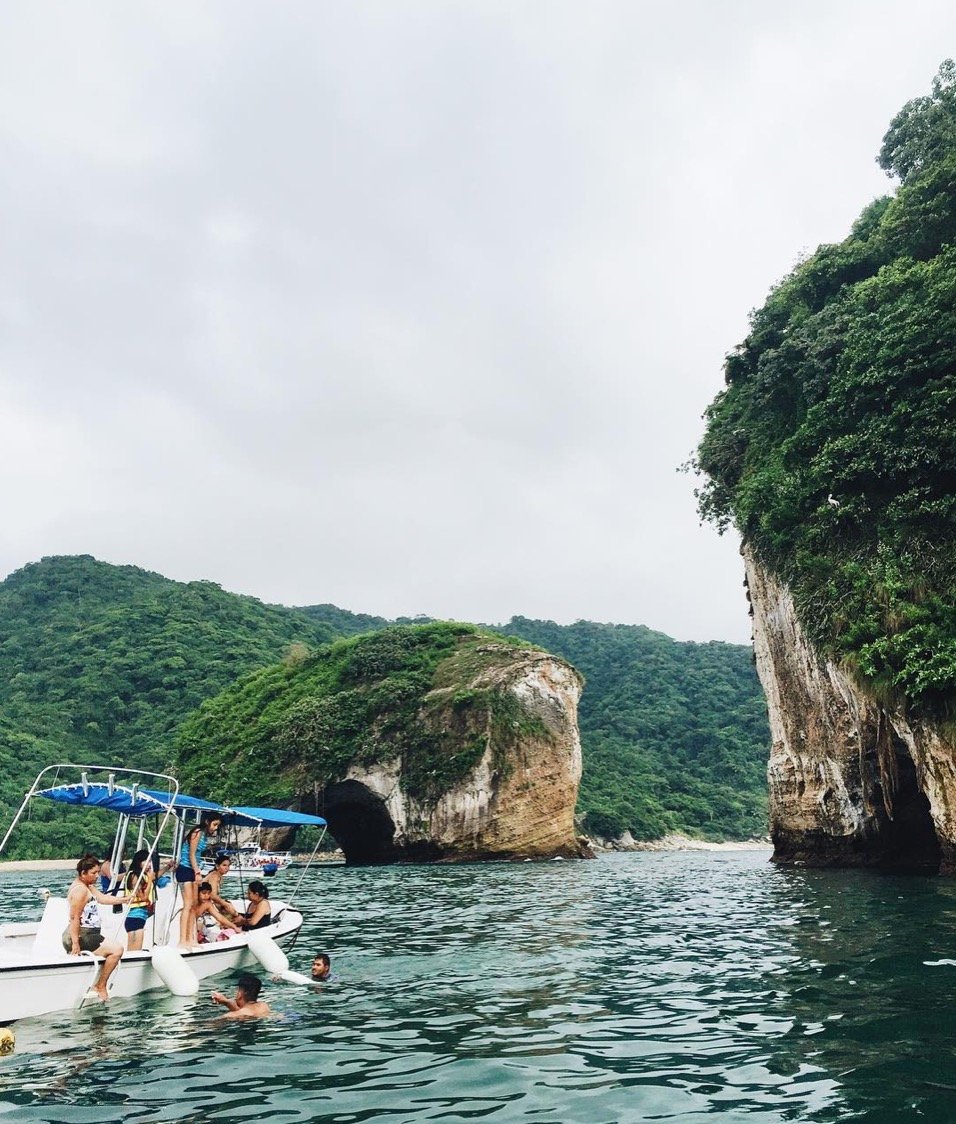 Hiking In Huacaste
This region of Mexico is bursting with adventures: thanks to thick jungles that hide some tumbling waterfalls, zip lining, repelling, plus the chance to try your hand at white-water rafting. You'll want to hire a guide and tour company to take to you to all the adventures found in Huacaste.
Our Fav Waterfalls In Sierra Gorda
A little untapped gem known as the Sierra Gorda Reserve is where it's at. Come to this section of the country and find out what we mean. Complete with thundering waterfalls and thick forests, you'll feel like you hopped over to Costa Rica (without the price tag of actually going there). Wondering where this magical place is hiding? Welcome to Sierra Gorda!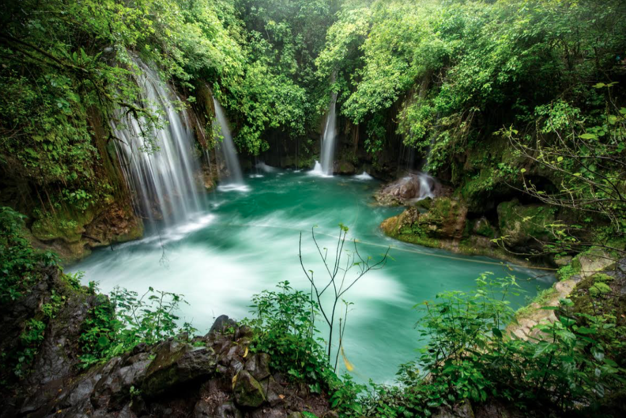 Your "Week Or More" Gems
Either we love these spots because you can easily spend a whole week in that particular place, or there are so many day trips to take once you arrive, that you'll want to spend a week exploring all of them.
Backpack The Yucatan
If you only pick one vacation to do in Mexico, my vote is you do this one. It's the best way to see the highlights of this part of Mexico, which means you can check off several of these locations below in a single vacation.
Luckily for you, we've talked with Amy, an ILP volunteer who spent her vacation backpacking the Yucatan — and we have her whole itinerary here, full of details like how much time to spend in each place, how to get around, top things to see, and more. Amy and her group visited Isla Mujeres, Tulum, Merida, Valladolid, Chichen Itza, Cancun, and more.
Here's all you need to know about backpacking the Yucatan!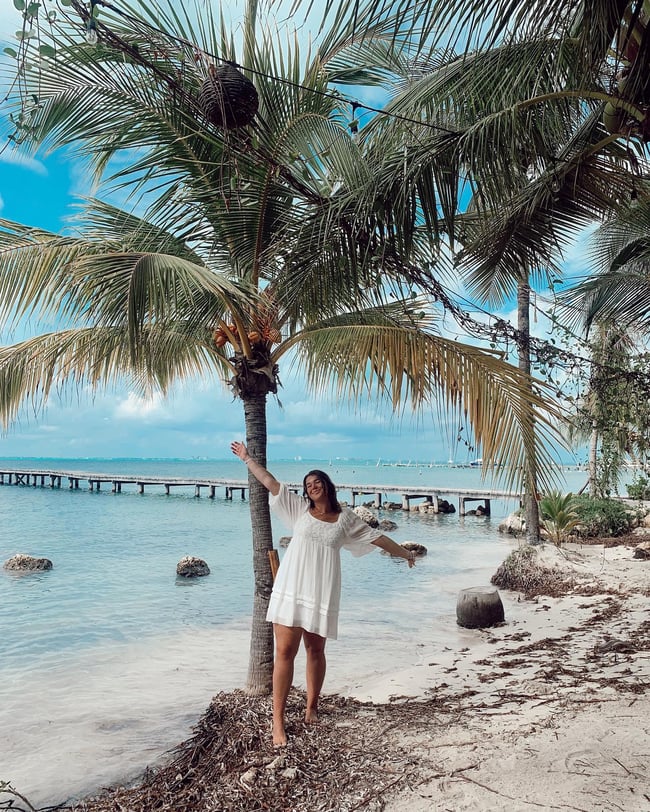 Puerto Escondido
This is hands down the favorite vacation spot for ILP volunteers: The chance to release baby sea turtles, swimming in glow-in-the-dark plankton, plus so many amazing beaches seems really hard to argue with. The city used to be a sleepy surfer town, but huge waves bring in surfers all over the world, so the word has gotten out a bit.
Don't worry, it's still not as crowded or as expensive as some of the other places in Mexico. Find all the best beaches, restaurants, places to stay and things to do in Puerto Escondido right here.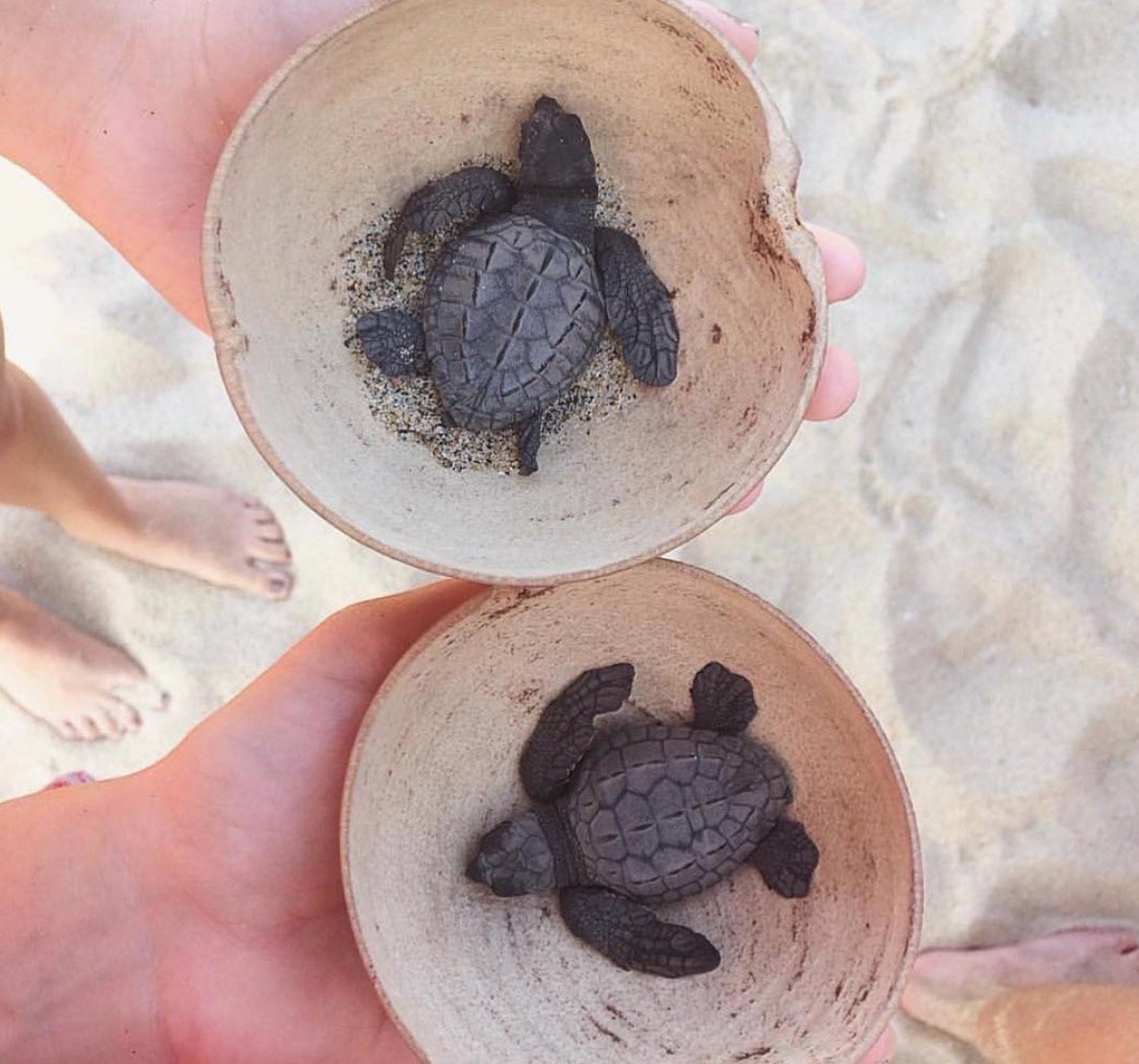 Huatulco
Huatulco is not a town but a region found on the south-ish western coast of Mexico, found in Oaxaca state if you're familiar. This sprawling coastal region is made up of a few communities to center your trip around — La Crucecita, Santa Cruz, and Santa Maria Huatulco.
There are nine bays cut out from the coast here, boasting over 30 beaches that are just as beautiful as you'd ask for when planning a Mexican beach vacation. The weather here is perfect, boasting an average of 330 sunny days per year, with warm and humid days that are ideal for exploring all there is to do here!
Cancun's Beaches
We love Cancun, but not enough to stay there for a week solid. It's a hot spot for tourists thanks to the miles of gorgeous beaches, but that can often lead to some pretty high prices and lots and lots of crowds.
Our pick? Spend a day in Cancun, then the rest of your time exploring places like Tulum (read more below) then tack on a day trip to somewhere like Chichen Itza, Isla Mujeres, the "Little Maldives" of Lake Bacalar, or the sleepy Isla Holbox.
Decide if Cancun is right for you and discover nearby getaways here — you can't resist the chance to see a world wonder, hang out on our favorite beaches, and experience more of Mexico's charming little cities as an escape from the over-crowded Cancun.


Get It All In Tulum
Tulum is an absolute must-visit, if only for the cenotes! These are underwater limestone caves that are filled with the most incredible spots to swim. Tulum is also famous for the ancient ruins that are perched above a white-sand beach lined with swaying palm trees. Basically, if you want beaches, jungles, ruins, and more, you'll love Tulum.
Since you'll be traveling to get to this part of Mexico we suggest combining a trip to Tulum with somewhere like Cancun (and the nearby day trips/weekend spots) as well to help fill up your time.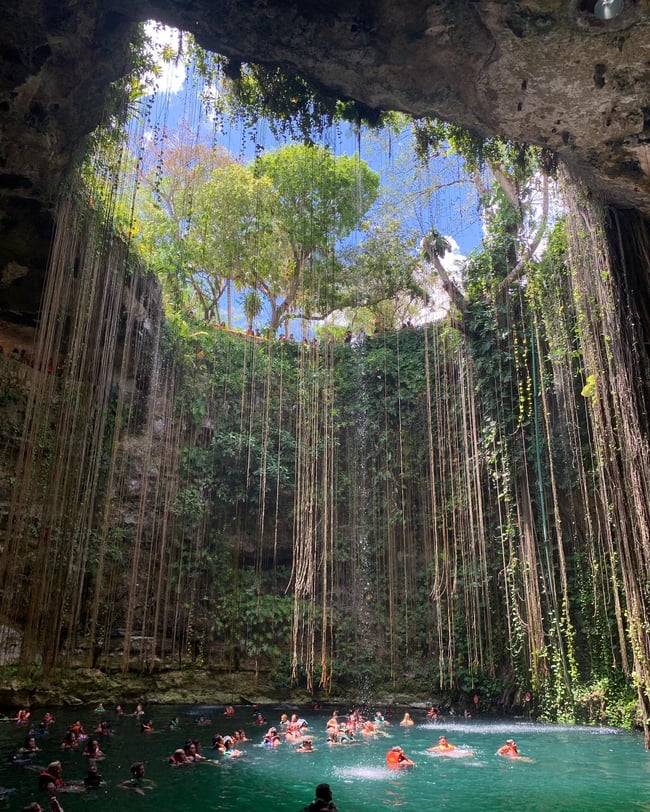 Picking The "Best" Option
Okay, now that you have our top picks ... do you need help narrowing things down? If you're looking for the top adventures in the jungles, or wonder what the best beaches in Mexico are, we have a short list that can help you out.
The Beaches
You've heard of the touristy spots like Cancun and Puerto Vallarta, but there are so many beaches left unexplored by hordes of tourists that are just stopping off on their cruise. We've outlined our favorite beaches in Mexico below and include some tips to help you plan which beach experience is going to be best for you, whether you're looking for quiet stretches of sand, or waving palm trees that sit in front of rows of resorts.
Still need help deciding where to get a good tan and some sandy relaxation? Here's a narrowed down list of Mexico's best beaches.
Our advice? Choose a beach that's also near some other bucket list adventure. Mexico is a country bursting with way more to do than just hanging out at the beach. Tulum is a good pick for this — you'll find gorgeous beaches right beneath ancient ruins, plus crystal clear swimming holes hiding in the lush jungles. Puerto Escondido is also another good spot; you'll find adventures like releasing baby sea turtles and floating in bioluminescent plankton. If you want to visit a whole stretch of islands and beaches based off of one destination, head to Cancun or Puerto Vallarta.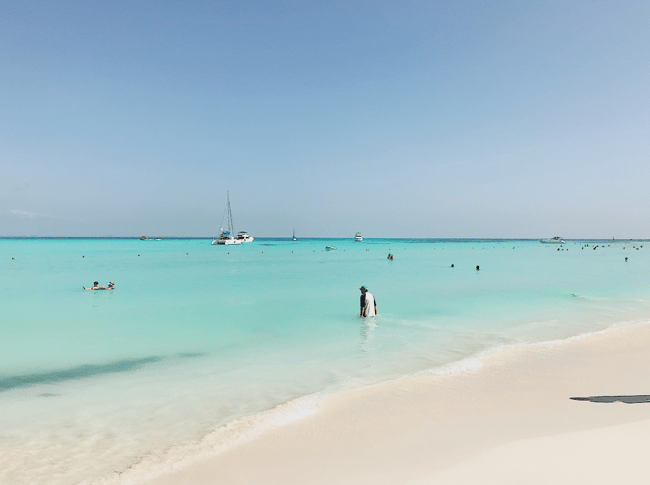 The Jungles
Mexico may be lined with sandy shores, but head inland, and find lush jungles and mountains sporting tumbling waterfalls, turquoise pools, and natural hot springs. You'd miss out on some of Mexico's best hidden gems if you went that route.
Butterfly Hikes — Time your visit to Mexico right and you can hike deep into the hills of Central Mexico to view the butterfly migration that occurs every year in January to March. First, you'll want to head to Morelia, which is the biggest city next to the butterfly reserve (just a couple hours drive from Mexico City). You can also stay in Angangueo; a sleepy little city that's close to the Sierra Chincua and the El Rosario sanctuaries where you hike in to see the butterflies.

If you can't imagine hiking in the mountain surrounded by clouds of orange Monarchs, we have pictures and info about the Monarch migration here.
This Surrealist Garden — Floating staircases, archways echoing towering jungle pathways, giant petals, turquoise pools, and so much more is waiting in Edward James' garden. He was a wealthy English poet and artist in the 1900s. He spent millions of dollars and employed hundreds of locals to bring it all together. It's pretty amazing that we can see it all today! Plan your trip to Las Pozas here (which is an awesome addition to your itinerary while you're chasing waterfalls in the Ciudad Valles).
The Ruins
While we love the beaches, anyone itching to get a taste of Mexico's expansive and impressive history should stop off at at least one ancient temple or detailed pyramid ... but which spot to you explore for yourself?
Palenque Ruins — Found in the thick green jungles near the southern tip of Mexico, visitors who arrive early (around 8:00 AM ) get to explore the slightly remote semi-excavated section of ruins before tour buses arrive. When Europeans first stumbled upon the Palenque Ruins, they thought since Europeans didn't build this impressive and sophisticated complex, aliens must have been the architects. While that rumor has since been debunked, there is something eerily entertaining about an alien civilization hidden in the Yucatan jungle.
Perks of Palenque:
Near Chiapas — already a favorite spot for turquoise waterfalls

More remote than the other ruins

Huge complex with stunning architecture hidden in the jungle.
Get more on the ruins in Palenque here.

The Teotihuacan Pyramids — Found just outside of Mexico City, come visit Teotihuacan before using Mexico City as a jumping off point to all of your other Mexico Adventures. There are a few main attractions; two large pyramids (the temple of the moon and the temple of the sun, which is the largest pyramid with beautiful views of surrounding mountains). We suggest arriving early if possible and seeing these two pyramids first before they get too crowded.
Perks of Teotihuacan:
Close to Mexico City (so easily accessible thanks to location)
An easy day trip from the airport
Smaller park, easily seen in 2-4 hours
We have more details about touring Teotihuacan from Mexico City here.
Chichen Itza — The most famous of Mexico's ruins by far (thanks to its World Wonder status), touring Chichen Itza means having an itinerary that includes the Yucatan Peninsula. Nearby are some of our favorite beaches like Cancun, Tulum and Playa del Carmen. This is the spot to see for anyone who wants to pack a lot into their Mexico vacation; in the same area, you can experience the most famous ruin in the country and some of the country's best beaches.
Perks Of Chichen Itza
Iconic — it's a World Wonder after all!
See the jungle, ruins, and beaches all in the Yucatan
Huge tourist draw (Which means crowds) but always means multiple tours and excursions that better fit your itinerary
Get more information about touring Chichen Itza (and tips on how to get there) here.
A Bit About Flights

+ Buses In Mexico
For the most part, buses are the way to go in Mexico if you're looking for an inexpensive way to get around. Mostly, volunteers tend to book on Primera Plus. We've actually got a whole guide to help you navigate Mexico's bus system so make sure to check that out.
But if you're headed across the country, it's worth it to fly to some destinations.
To get to places like Tulum, Puerto Escondido, or basically any of the beachy vacations, you'll want to fly rather than take a series of (long) bus rides. To help you out, we've outlined which budget airlines in Mexico to look for if you're hunting for a good fare.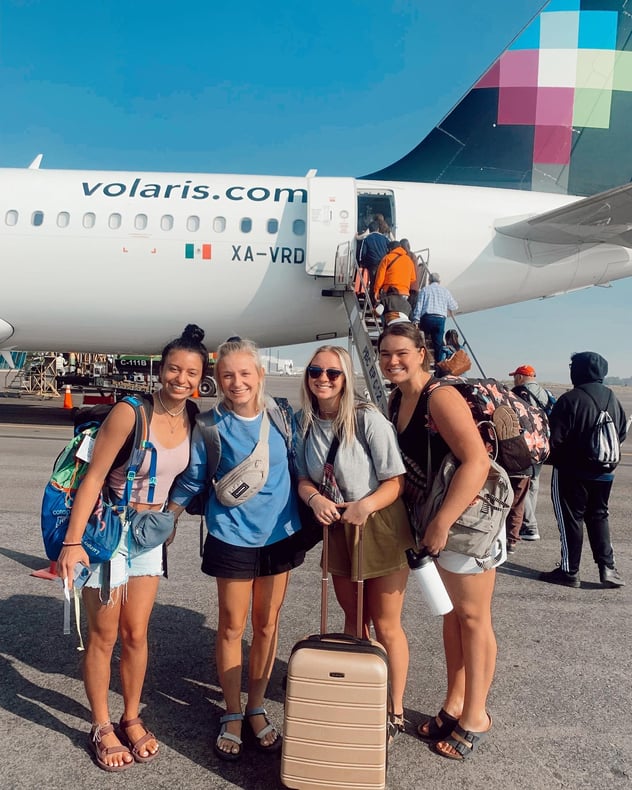 Mexico's hiding more than you think
This country is more than the beaches, the jungles, and the vacations … our ILP volunteers get the best of what Mexico has to offer by living here for a semester.