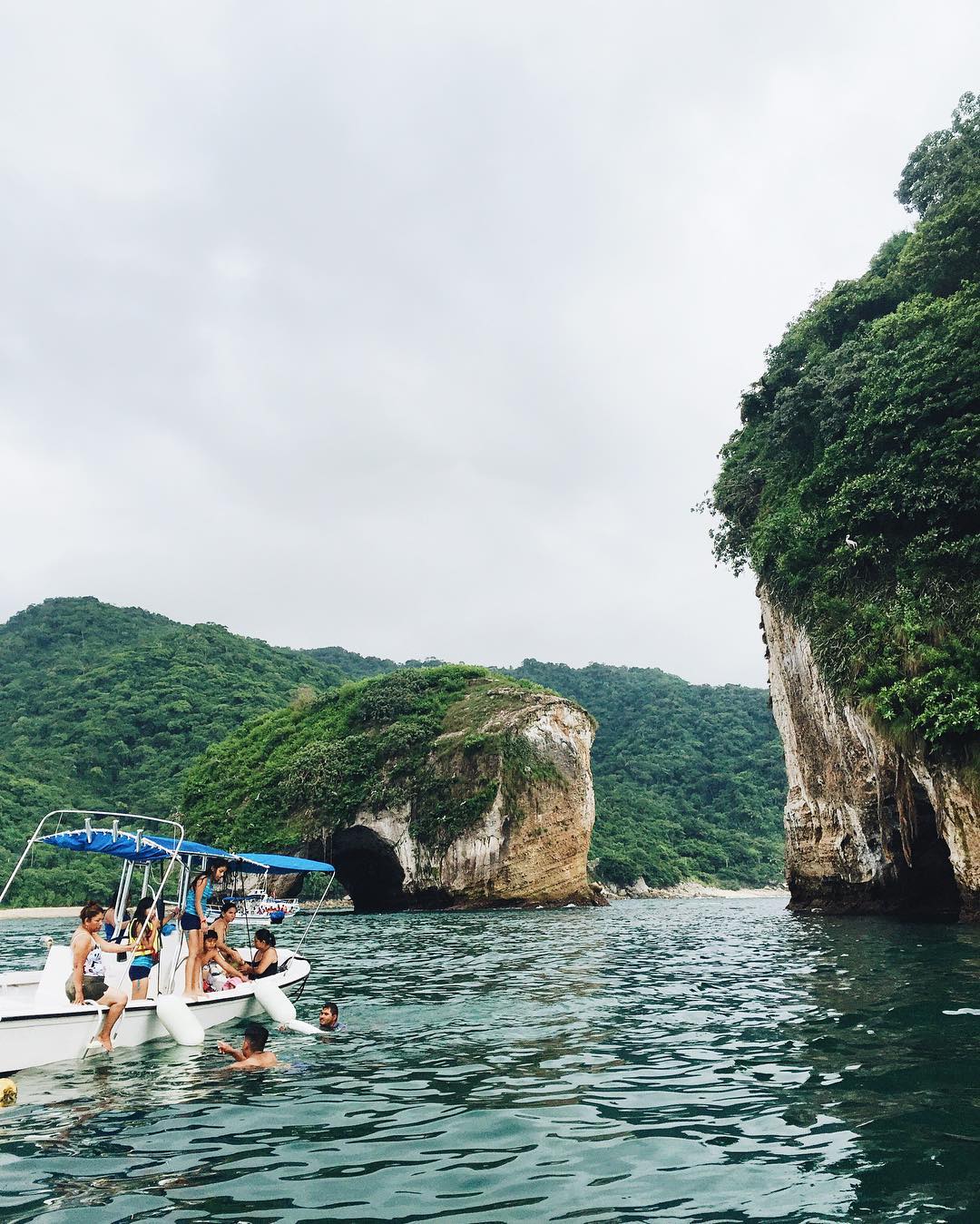 Puerto Vallarta, Mexico is a total dream .... Here are a few of the top things you absolutely have to do when visiting.
---
Headed to Mexico?
Plan your trip the right way with this Mexico Destination Guide
---

We're big fans of spending a full semester in Mexico, teaching English to cute kids, being able to learn basic Spanish by practicing every day at the local taco stand and crossing off your Mexico bucket list. One of the things we think you should fit into your semester in Mexico? A vacation to Puerto Vallarta made way easier, thanks to these insider tips.
Our Favorite Things To Do
Beaches
Mismaloya
You'll find little snorkel shops and stands around this fishing-village-esque beach. A gorgeous and small stretch of pretty water and sand, this beach has calm waves that are perfect for swimming rather than surfing. There are also several restaurants and massage places if you'd like to grab lunch or do a bit more relaxing.
Conchas Chinas
Situated between a string of resorts that lie in front of the towering green mountains, you'll get quite a view on this beach. The name of the beach refers to the wavy conch shells that wash up on the shore, so keep an eye out for that. There are some rocky outcrops that jut out from the ocean into the sand where you can spot little crabs, sea anemones and starfish hiding in the tide pools. So fun.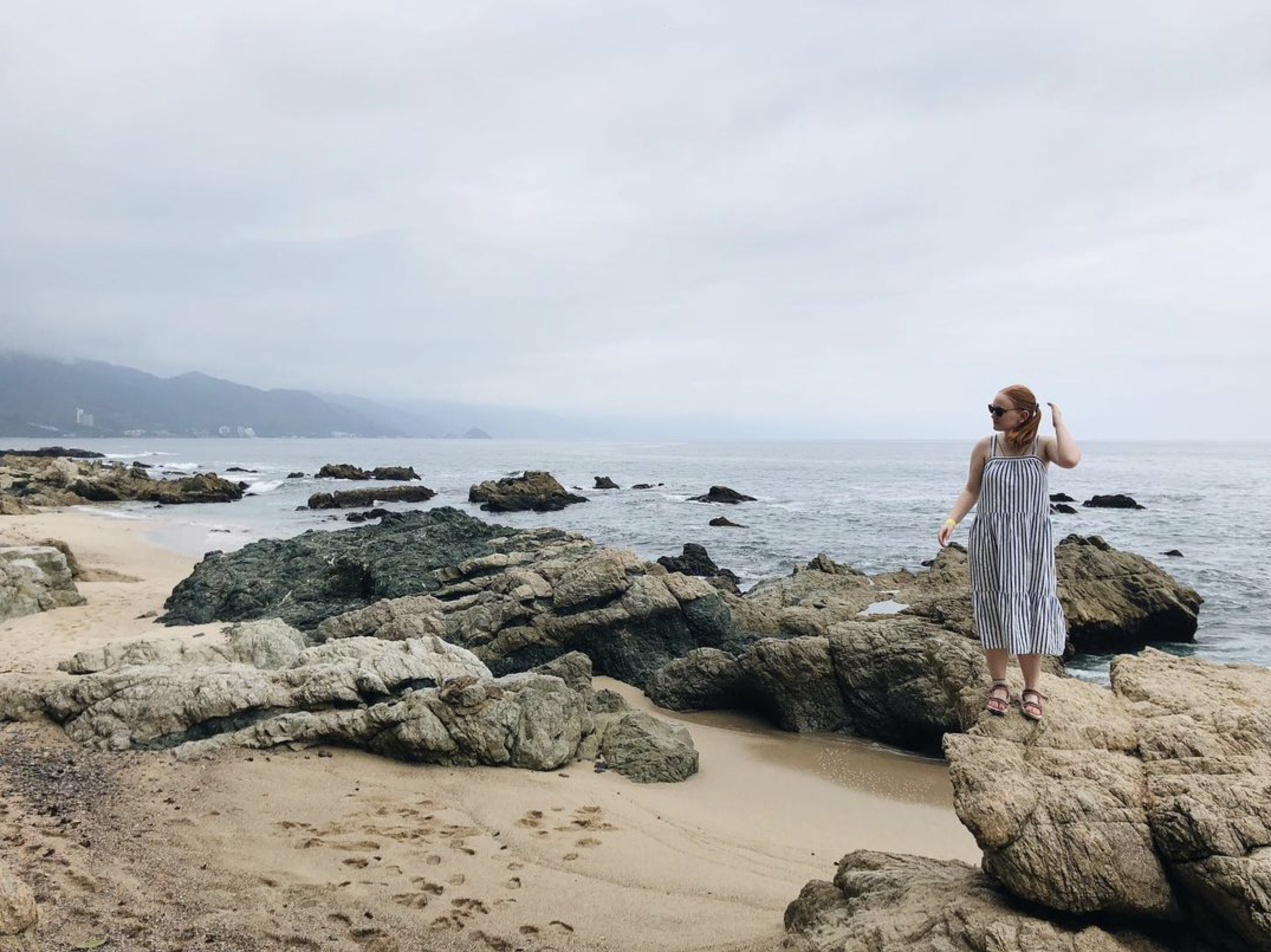 Los Muertos
One of the most popular beaches if you ask any ILP volunteer who vacationed in Puerto Vallarta.

You'll find a lot to keep you busy on this beach. Along the sandy shores, you'll see vendors offering to take you out paddle boarding, and other activities. If you look hard enough, you might spot a bit of sea glass amount the shells on this beach. There are also food vendors and restaurants nearby which makes it easy to spend an entire day here. Our suggestion? Get the mangoes that you'll see sold on the beach!
Playa Palmeres
Into crazy blue water? This fabulous beach has a bit of a rocky shoreline, but the views really can't be beat. It can get a bit crowded so arrive early if you want a good spot (before 1:00 PM, one ILP volunteer suggests). It's a fan favorite!
As a head's up, volunteers say that the free beaches that you'll find close to some hostels typically aren't very nice at all. It's worth it to hunt around and pay to get into the nicer beaches in front of resort where the sand is cleaned and is nicer.

Also, it gets extremely hot in this part of Mexico, and volunteers said they were so glad they split the price of an umbrella for the day so you can get a break from the sun when you're at the beach all day.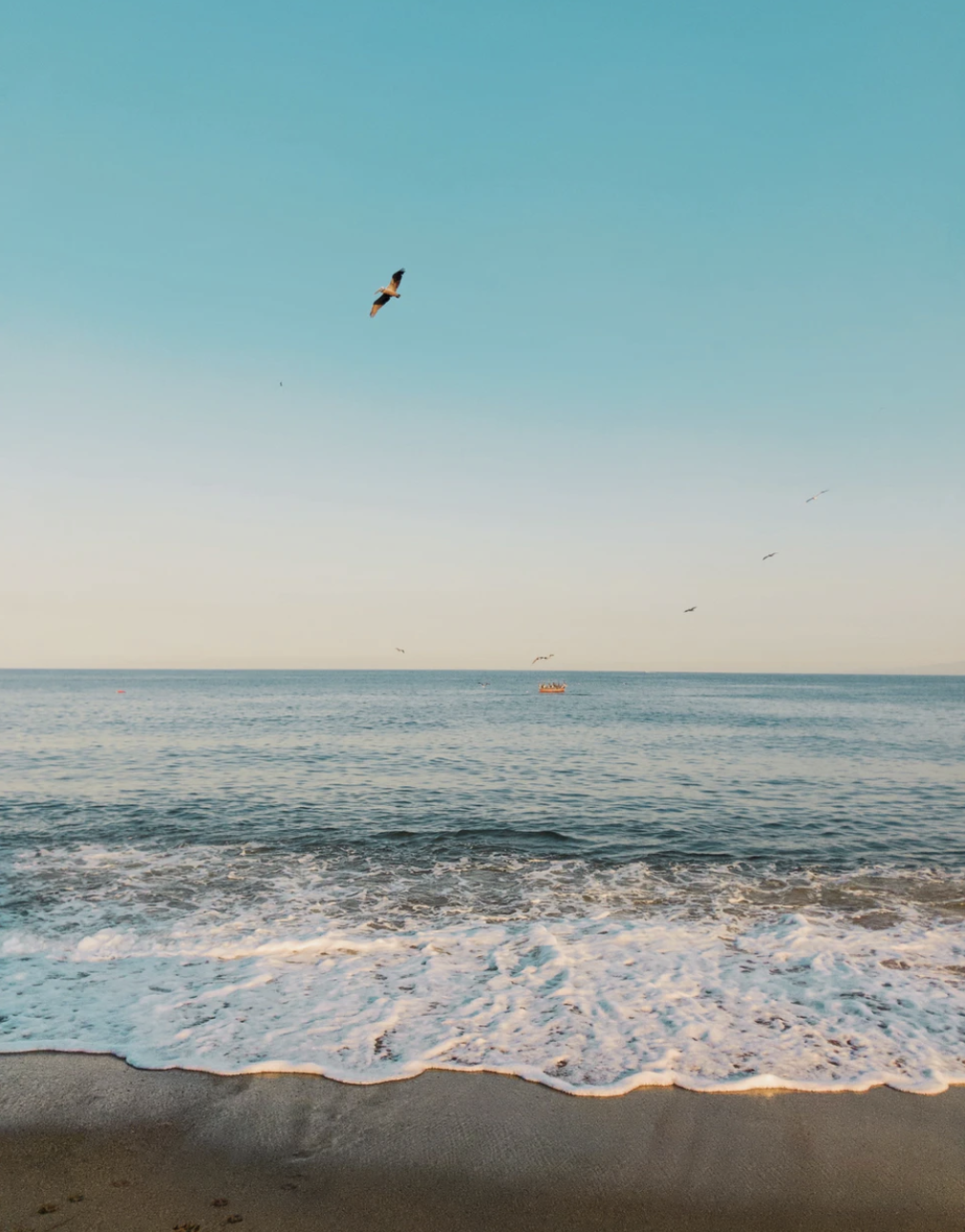 Take A Boat Tour To Los Arcos
If you're wanting a taste of Thailand in Mexico, take this boat tour. You'll typically find half day snorkeling tours that will take you out into the ocean to glimpse the jungle-topped arches and pinnacle mountains emerging from the sea. Underneath, you'll find schools of colorful fish. The area is actually a Marine Park, so you might even run into a few protected sea animals, like the sea turtle.
Keep an eye out for schools of splashing dolphins on your way there and back! They love to swim alongside the boats.
This is one of the most highly recommended tour options our ILP volunteers just can't get enough of.
You can do a quick online search for a tour company, or you can charter a captain and boat in Puerto Vallarta or off of Mismaloya beach.
It'll take you about an hour to reach the arch from Mismaloya beach. Most tours (or hired boats) include your snorkel gear, and most tours also include lunch. Be sure to pack up plenty of water and sunscreen and some extra pesos for a tip. Prices should be around $45-$75 for a half day adventure. Some groups have gone with this company, but there are tons of options for you to do your own research on.
Walk The Boardwalk
Called the malecon, it's a 12 block (1 mile) promenade that might be the best place to see the sunset. You'll find ocean views, sculptures, art galleries, restaurants situated right in the sand, musicians and street performers, and other highlights along the boardwalk. Our suggestion? Find a place to grab dinner then walk the boardwalk to find the best place to watch the pink and orange sky fade into the ocean.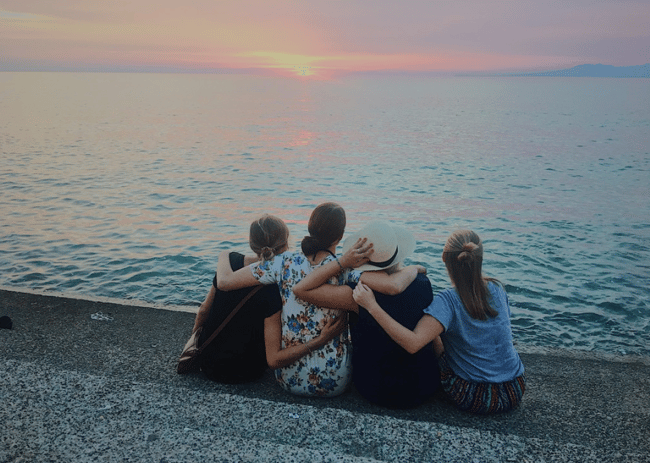 Whale Watching
Puerto Vallarta's Banderas Bay is the perfect location to go whale watching. Whale watching season is December - March, so this is perfect for ILP volunteers in both Fall and Spring Semesters in Mexico.
Typically in December, you'll be able to see adult Humpback whales. By January, you'll typically be able to see new born baby Humpback whales and by February and March you'll be able to see happy and active baby Humpback whales in Puerto Vallarta. Even if you can't make it during prime whale watching season, there are plenty of other fun activities in Puerto Vallarta.
You'll be able to find plenty of whale-watching tours to take you out for the afternoon along the main street.
Release Sea Turtles
Another location where you can hang out with cute baby turtles before releasing them into the ocean. Most groups have this adventure in Puerto Escondido, but you can cross it off of your bucket list in Puerto Vallarta, too.
Past ILP groups went to Campamento tortuguero Boca de Tomates. Check their Facebook page for dates and to RSVP — this activity happens around 7:00 PM or 8:00 PM, and is free, but tips are encouraged. Here's a bit more info about that from a past group: "10/10! Just follow them on Facebook or Instagram. You can't book ahead, you just know the day of if you can sign up to go that evening so pay attention to their stories! (They don't post, so watch the stories).
It is hard to find the place. We had to walk down the beach until we came across it. Uber's and DiDis will not come to it, so you'll have to walk a bit into a neighborhood to get a ride back."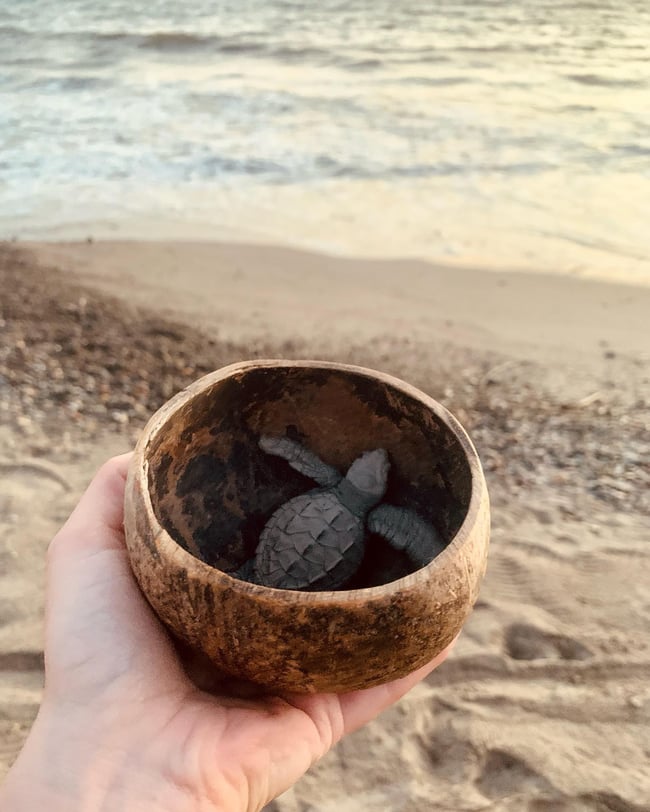 + Endless Adventure Options
When in Puerto Vallarta, head to any tourism booth and you'll be amazed at the endless adventures available. Zip lining through the jungle, swimming with dolphins, horseback riding on the beach, snorkel tours, deep sea fishing, surfing, etc. are just a few of the incredible activities you can do when in Puerto Vallarta.
Here's an example of what a tourism booth might look like: you'll also likely find that your hostel or hotel has excursions you can book.
Past groups have looked into day snorkeling with Vallarta Adventures SA de CV, or Gray line Vallarta, others have gone surfing with Wildmex Surf and Adventure, All PVR Tours, looked at a canopy tour with Nogalita Ecopark, and found options on Airbnb, and some have booked a bioluminescent snorkeling tour through Airbnb or with the company, Paddle Zone as well if you're looking for more options.
Past groups have also loved the Mirador el Cerro de la Cruz hike — it's the best look out point in Puerto Vallarta! Go at sunset to watch it set over the horizon. Plan for quite the hike (with lots of stairs), but if you have plenty of water and take it slow, it's definitely do able.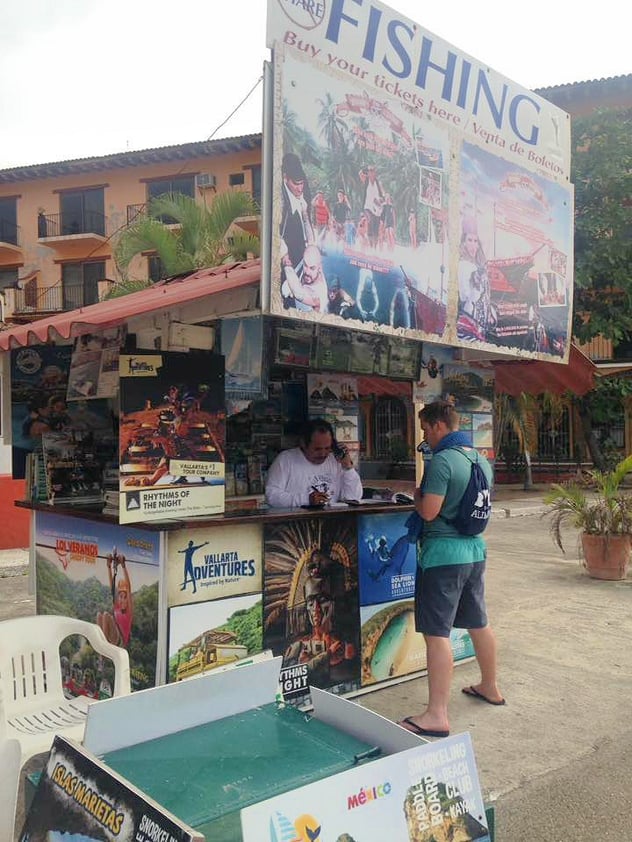 A Nearby Adventure
Say Hi To Sayulita
More popular now than it was 5 or so years ago, this beach town is still miles away from the popularity you'll find in Puerto Vallarta. It has a colorful vibe, complete with bright murals, painted buildings, plus beaches, yoga, and smoothie shops. We love taking a day or two to explore this chiller coastal town after experiencing all the things to do in Puerto Vallarta.
We've got a Sayulita guide to help you plan your trip here.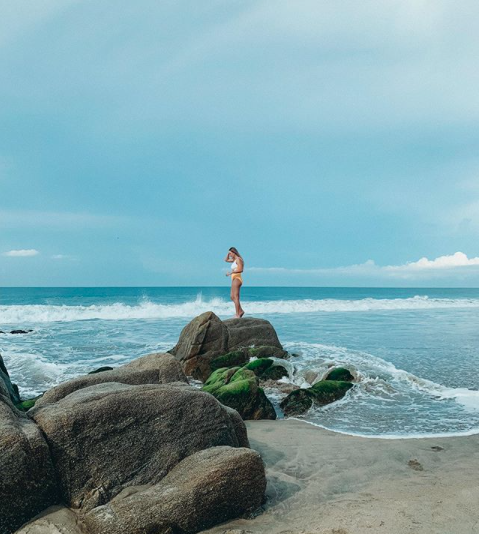 Getting To Puerto Vallarta
Tucked on the eastern coast of Mexico, most tourists arrive via plane, or you can take a bus.
Take A Flight
You'll fly into Gustavo Diaz Ordaz International Airport (PVR) and we love booking flights on these cheap airlines in Mexico to help you get a good fair from Mexico City or another hub.
Once you land, it's easy to get into the main city which is about a 20-30 minute bus ride. You'll find taxis lined up, waiting to take you, but you'll often run into the most expensive kind of taxi right outside of the terminals (the white, federal taxis). For a better fare, cross the pedestrian bridge and hail a less expensive, yellow cab.
If you'd like to take the bus into the city , look for the bus stop under the pedestrian bridge. Look for a bus marked "#11-D Centro" or "Zona Romantica", then pay the driver the 8 peso ride. Don't get on the bus marked "Pitillal!" Best to have exact change and pay in cash for your ticket, though sometimes you will get change back. Also, you'l want to pack light if you're taking the bus. There is no room for luggage, so you'll need to fit your bag on your seat, or pay for another seat for your luggage. Here's the bus route.
Take A Bus
It's about an 8 hour drive from where you are living as an ILP volunteer, so a perfect overnight trip that will be a lot less than taking a flight! Tickets are about 950 pesos — you can find a kiosk in the Irapuato mall, or you can book online for the Premira Plus bus ... it's a bit cheaper if you go that route.
You can easily grab a taxi to your Airbnb or hostel from the bus station.
Getting Around Puerto Vallarta
The city is walkable, though you can always call a cab if you'd rather not walk.
Here's a handy guide for avoiding taxi scams; since Puerto Vallarta is popular with tourists, it's a common occurrence to be overcharged in any popular tourist city. It's just nice to know little things like keeping the meter on to help you avoid a taxi scam or two.
Places To Stay
Expect a huge range of prices around Puerto Vallarta. If you can afford to splurge, you'll find fancy, all-inclusive resorts all along the coast line which can be a fun break from staying in hostels — everyone loves smoothies and dinner catered right by the pool! Other groups in the past have split an Airbnb, or found a couple of hostels worth recommended. Overall, we seem to prefer Airbnbs over hostels.
Here are a few to check out:
Oasis Hostel
With a fabulous staff (and rocking breakfast), The Oasis Hostel has a whole host of people waiting to help you plan out your time in Puerto Vallarta. There isn't AC which is rather common in Mexico, but if you're prepared for that, this is a good pick.
A Couple Of Airbnbs
"This was our favorite Airbnb out of all the places we stayed in Mexico" says one ILP Mexico volunteer. It was relatively close to a good beach, there was a 7-11 right across the street (which was handy for beach snacks) and it had air conditioning, plus good beds, and a full kitchen. Sounds like a winner to me. Here's the link.
This is another option past groups have stayed at if that's helpful — it has a kitchen, A/C, and free WiFi.
Ready for another top pick? This place has a gorgeous ocean front view and a stunning pool, which is pretty much all you need for a tropical vacation, right?
El Sunset
Volunteers said that El Sunset is not the nicest hostel they have ever stayed in (but not the worst either), but they booked it for the AC. It's outside of the big high-rise resorts, but still close enough to everything you want to do in Puerto Vallarta.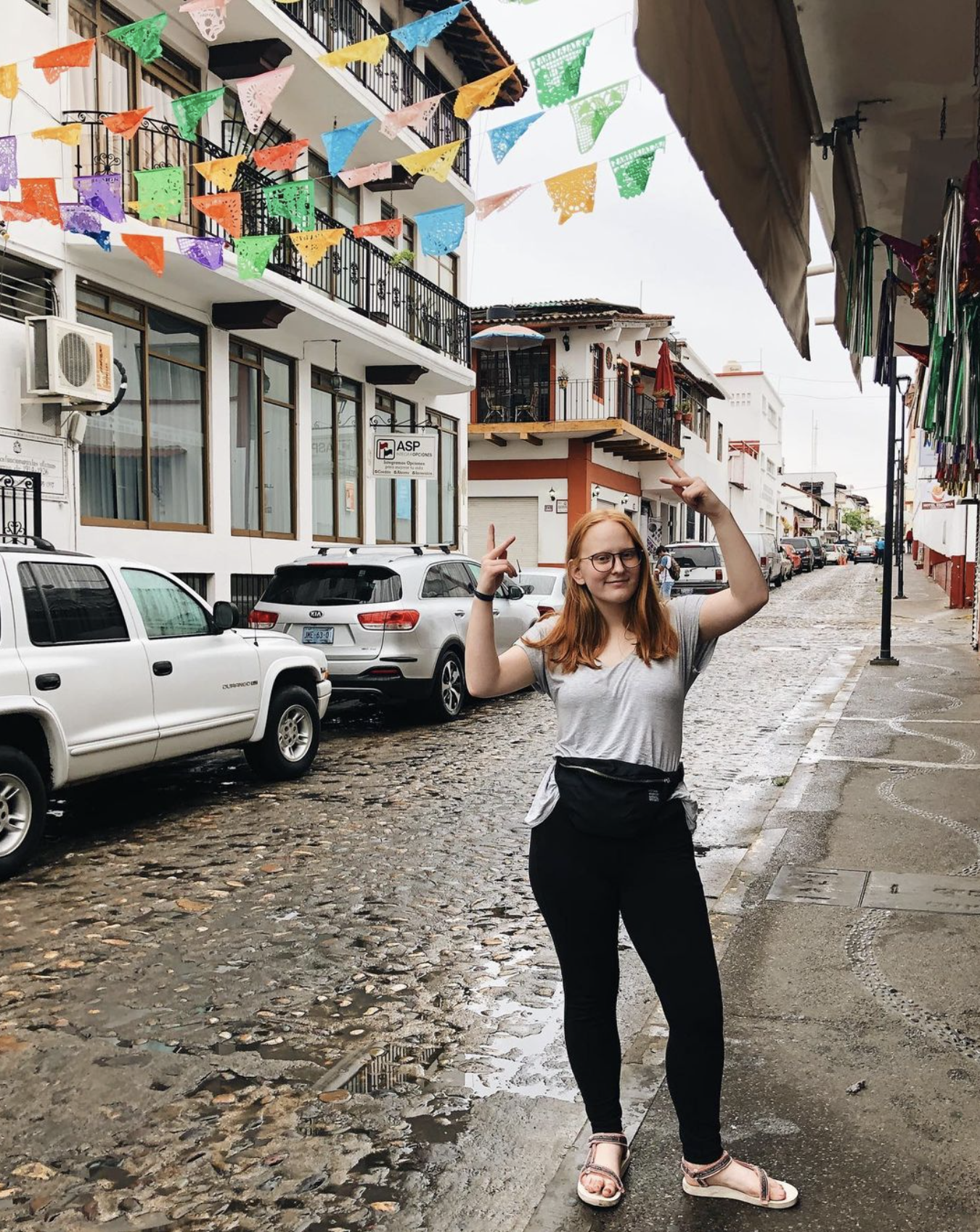 Restaurant Recommendations
You will find plenty of places to eat in Puerto Vallarta. If you want some local dishes, look for eateries that have a chalkboard menu, aren't in English, and don't have pictures of what's on the menu. If you are looking for a taste of home (our volunteers love finding western places after eating locally for a few months) here are a few places to check out:
Fajita Republic
Apart from some delicious (and large!) fajitas, the chicken tortilla soup is a total favorite ... as are the fish tacos. You'll find generous portions which makes for a good dinner if you're hungry.
Address: Pino Suárez 321, Zona Romántica, Emiliano Zapata, 48380 Puerto Vallarta, Jal., Mexico
Hours: 5:00 PM to 10:30 PM, daily
Pepes Tacos
Supposedly this spot is home to the best gringo tacos ever, with groups coming back multiple times in the same vacation.
Address: C. Honduras 145C, 5 de Diciembre, 48350 Puerto Vallarta, Jal., Mexico
Hours: 1:00 PM to 6:00 AM (4:00 AM on Sundays)
Elixr Spot
Start your day with a smoothie bowl (or cool off with one after a day out at the beach). The whole restaurant is vegan, blending smoothies, bowls, and other drinks with creamy nut milks.
Address: Francisca Rodríguez 142, Zona Romántica, Emiliano Zapata, 48380 Puerto Vallarta, Jal., Mexico

Hours: 9:30 AM to 5:00 PM, closed Sundays.
Derby City Burgers
A total "food from home place" catered to tourists, you can order up milkshakes, onion rings, burgers, fries, chicken wings, and other classics off of this menu.
Address: Rodolfo Gómez 131, Emiliano Zapata, 48380 Puerto Vallarta, Jal., Mexico
Hours: 12:00 PM to 10:00 PM (Closed Sundays)
Restaurant La Hacienda de Oro
Found at the top of the Botanical Gardens (which is something you should check out if you have the time!), this restaurant is a volunteer favorite. Get a look at the menu here, but you can find anything from Ceasar salads to shrimp tacos. So yummy.
Get to gardens and get information about hours, tickets, and other info here. That links has details on which bus to take so you can avoid a pricier taxi.
Bar Canto del Mar
Um, the food here is bomb. "The limeade was honestly the best thing" according to one ILP volunteer — it's served up in a huge glass, and it just isn't the same as the stuff you get at home. As far as food goes, the classics just can't be beat. Burritos, tacos, and lots of rice and beans.
This volunteer had her mom come visit for this vacation - so fun!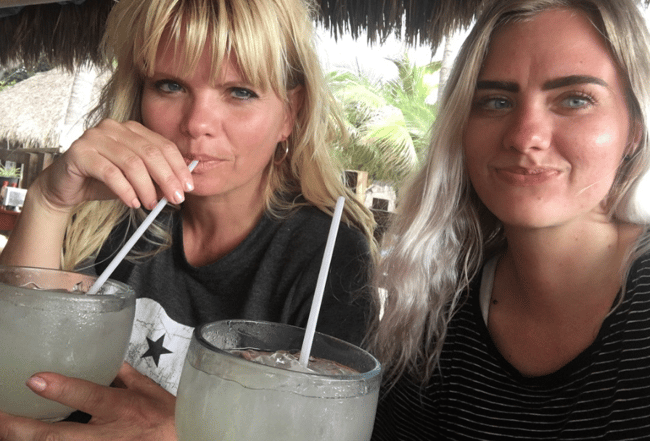 Interested in vacationing in Mexico?
How about living there and making a difference in the lives of children? Each ILP volunteer is teaching English part time, which leaves plenty of free time to explore during the week. Plus, you'll have weekends off to visit nearby cities and vacation days to see places like Puerto Vallarta. Oh and did we mention how good the food is in Mexico? We're big fans.
Click the button below to learn more!