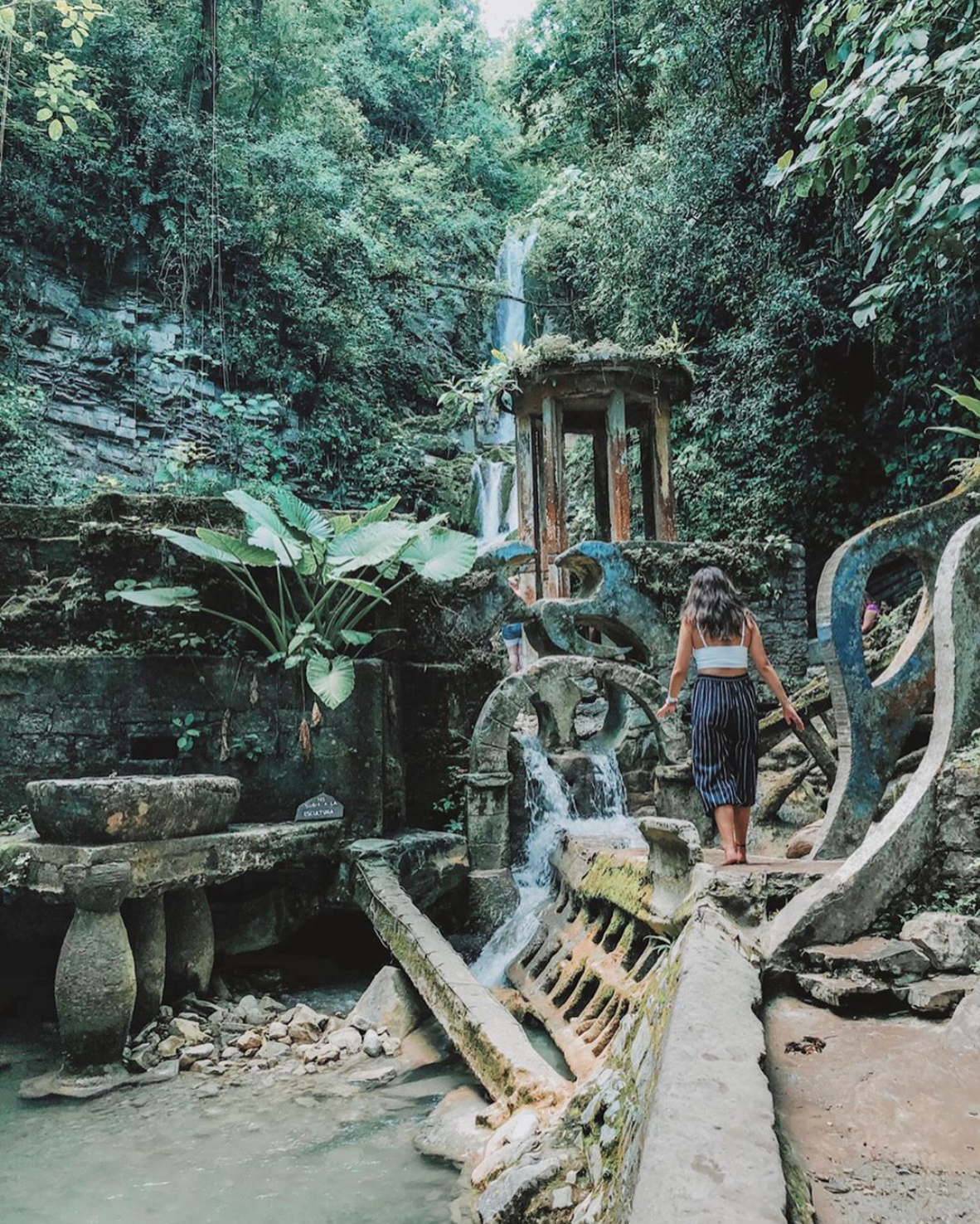 What do you get when a surrealist artist builds a sculpture garden in the remote mountains of Mexico, surrounded by lush green trees, waterfalls, and turquoise blue pools? Something pretty magical. Here's all you need to know about visiting Las Pozas!
Mexico is hiding some really incredible spots ... I mean all the tourists head right for the beach, but our volunteers who live in Mexico for a semester know that there's much more to this country. Some of our favorite spots are tucked away, deeper inland and you just have to come to discover it for yourself.


---
Not an ILP volunteer yet?
See what a semester in Mexico is all about

---
Our ILP volunteers live just a few hours away and this part of the country is packed full of towns that are begging to be explored, and mountains full of towering waterfalls. And ... one very rad Surrealist garden.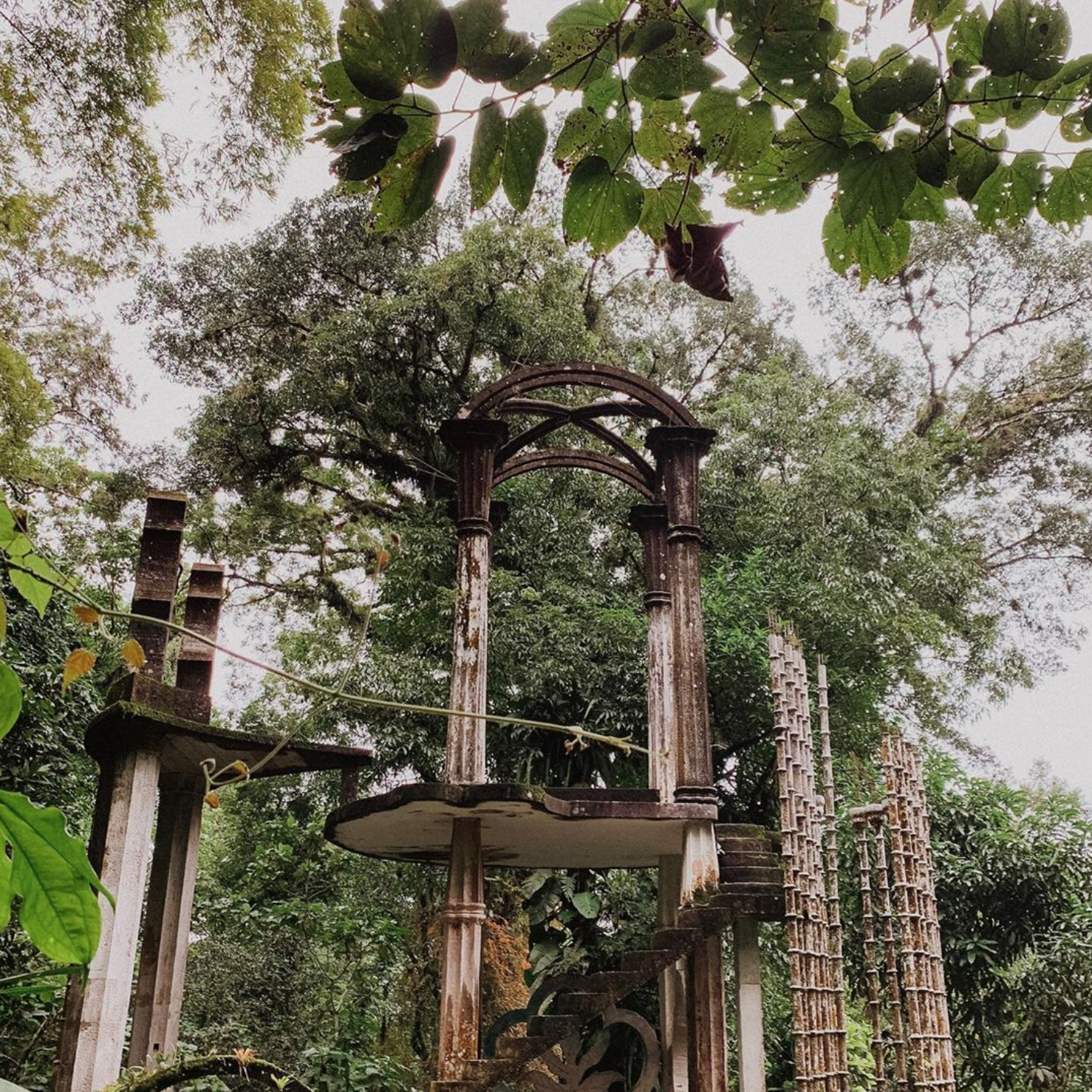 Getting To Know The Artist
Who was Edward James?
Edward James was a wealthy English poet and artist in the 1900s. His style? Well ... if you read up on him the word "eccentric" usually comes up. You might also read that he was passionate about collecting Surrealist art, rare orchids and parrots. Oh and that he was known to wear ponchos sans pants? A character indeed. In a documentary about his life titled "Builder of Dreams" James said, "If I'm a surrealist, it's not because I got linked with the movement. It's because I was born one."
Not only was he a creator in own his own right, but he supported other artists he admired as well — his substantial inheritance enabled him to sponsor artists like Dali and Magritte in the 1930s.
How did an English artist end up working deep in the Mexico jungle?
Edward James dedicated a significant portion of his life to this project and it may be what he is most known for today. He had always dreamed of bringing his art to life, off the canvas to become a much more tangible experience. And a significant part of that dream included utilizing his love of both animals and nature — he says that he wanted to build Eden.
After a messy divorce, James felt the pull to start bringing his dreams to reality. He ended up in Los Angeles for a bit and with the help of a friend/local guide, he discovered the remote mountains surrounding Xilita, 8 hours outside of Mexico City. He fell in love; it was seemingly the ideal location for him (and his collection of orchids and birds). James ended up purchasing an old coffee plantation and built his new home on the land.
About 20 years later, in the 1962, a very rare, devastating snowstorm killed off all of his orchids. He vowed to create an immortal garden — James wanted "something that couldn't be killed by freak weather," he said. "Only then did I start building."
Over the next 22 years (and what ended up being the rest of his life) he dedicated his time to this passion project, building sculptural masterpieces that form a uniquely stunning garden.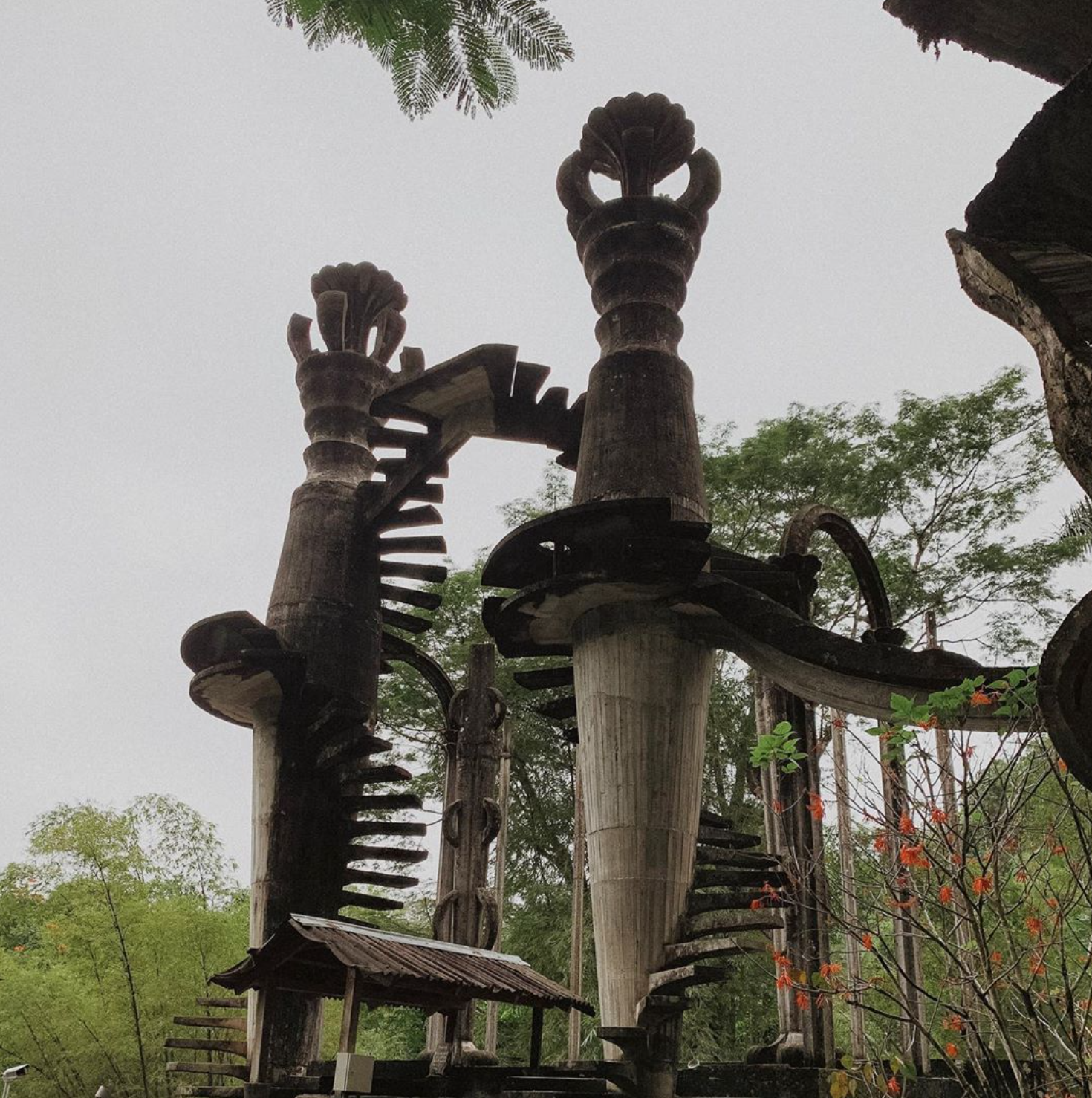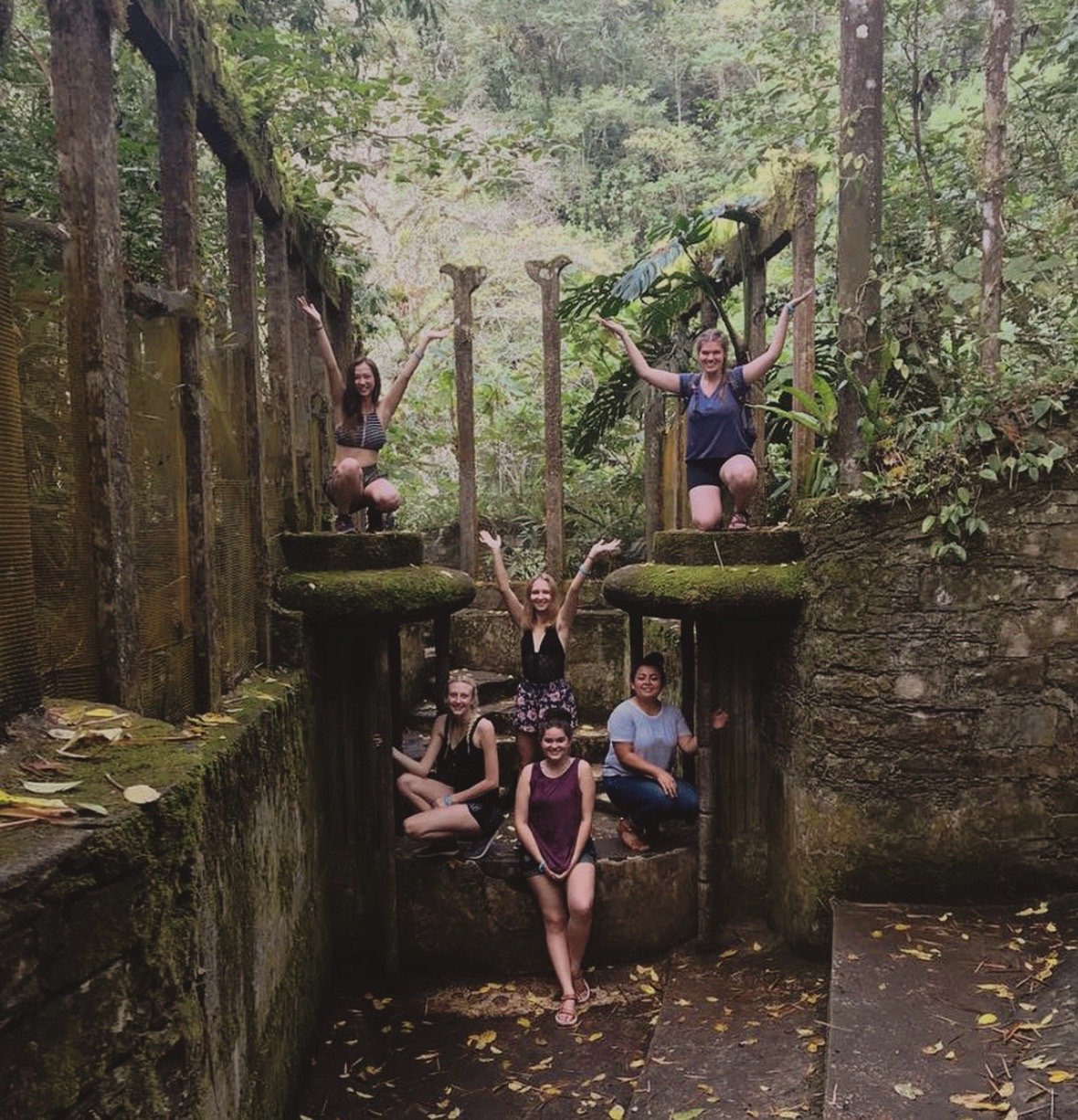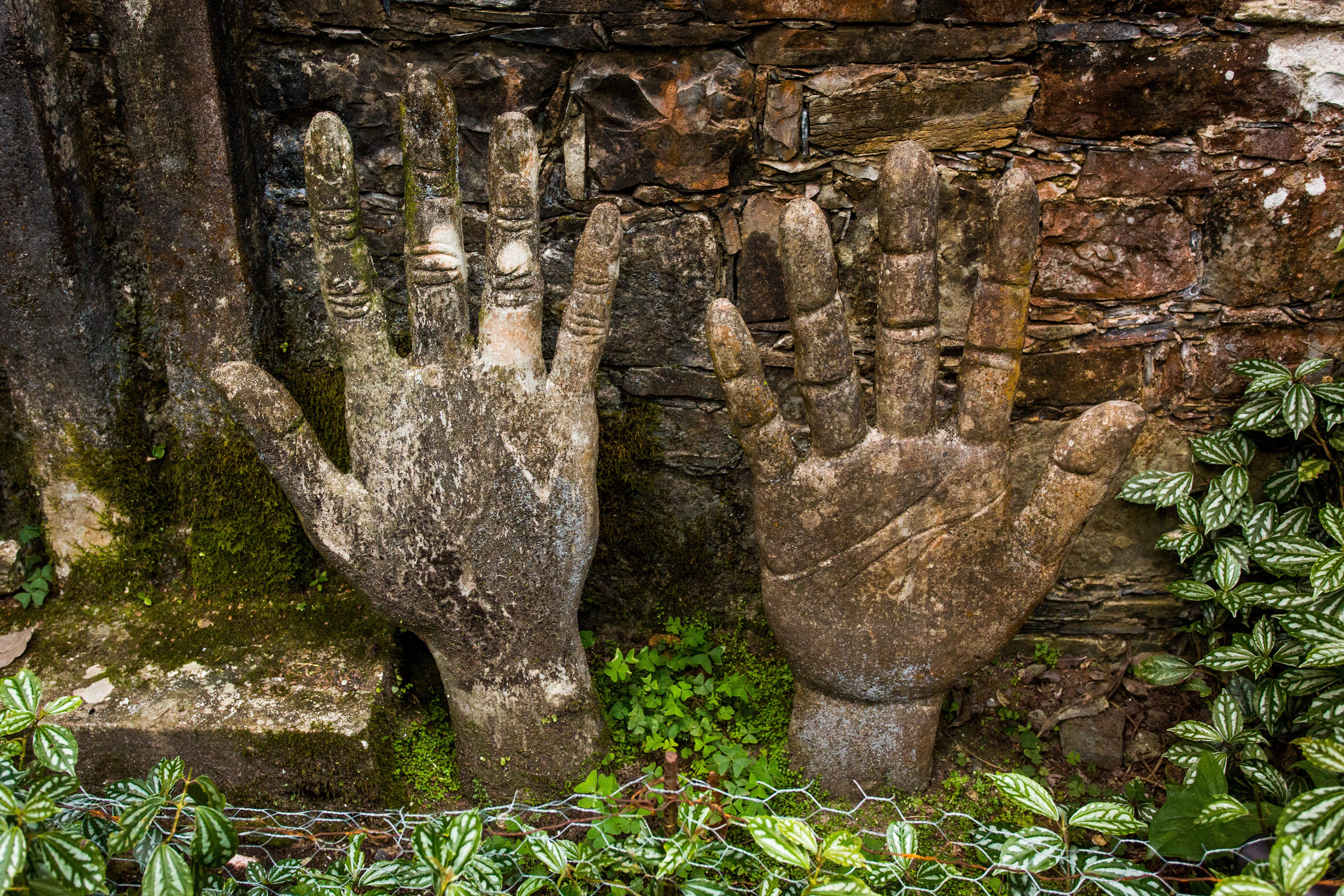 Exploring Las Pozas
What You'll Find
There's 36 concrete sculptures throughout the grounds, tangling into the natural surrounding elements — Floating staircases, archways echoing towering jungle pathways, giant petals, and so much more. He spent millions of dollars and employed hundreds of locals to bring it all together. It's pretty amazing that we can see it all today!
Las Pozas (which translates to "the pools" in English) was named after the 9 pools that naturally run through the property. The vivid turquoise hue of the waters stand out being the most colorful part of the gardens.
This video gives you a pretty good glimpse into what you'll find here.
Hours + Costs
They're typically open from 9 AM until sunset, every day. The entrance fee is 100 MXN (about $5 USD). Some days of the week there's also a restaurant open, but make sure to bring snacks and water just in case.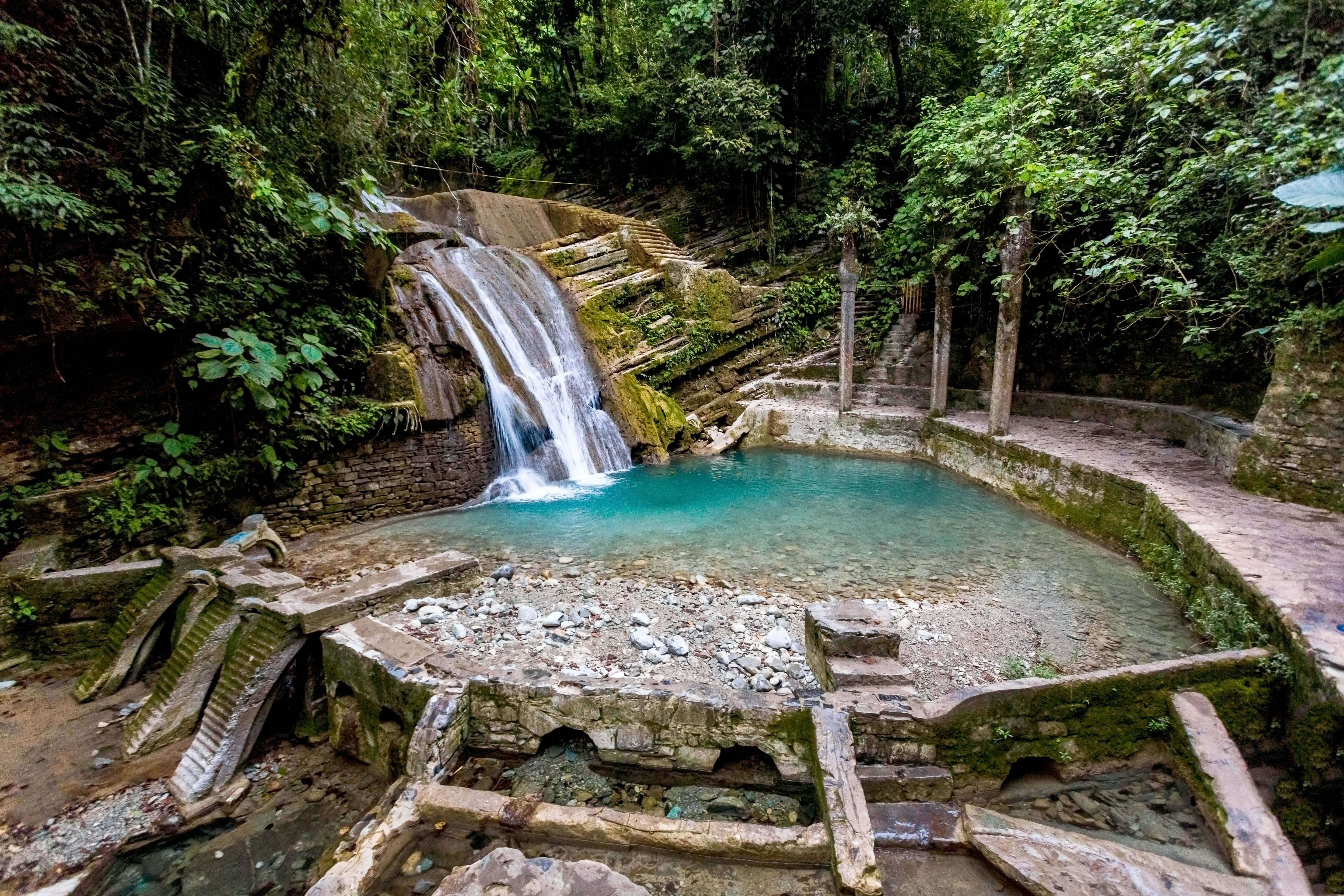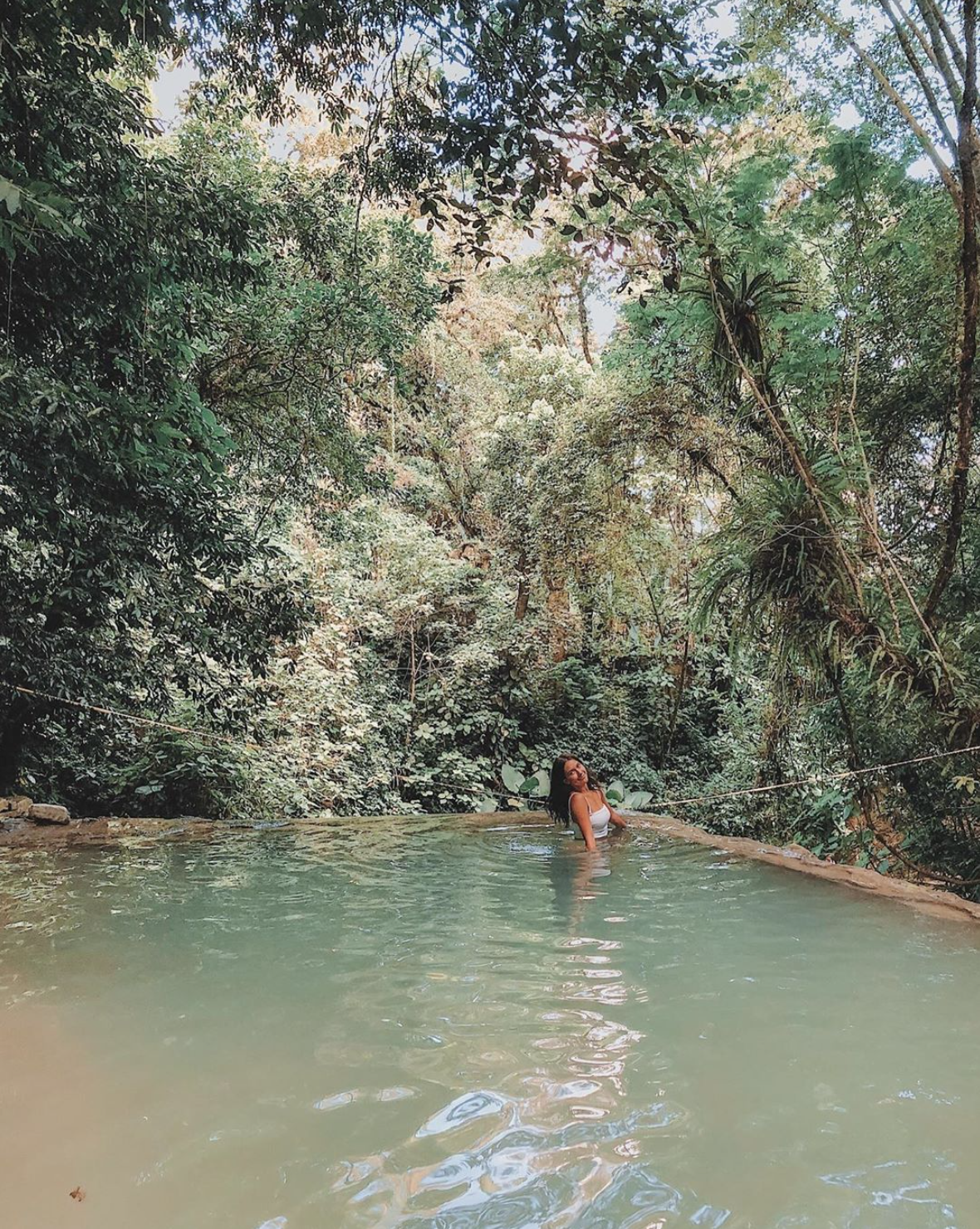 Where To Stay
El Castillo — You can actually stay in the home where Edward James lived with another family. It's now been turned into a museum, and of course a hotel. It sits very close to the gardens and with their shuttle system it's quite easy to see Las Pozas from here. This spot is definitely on the pricier side, so staying here is more about the experience. Here's their website and contact info.
For budget options that work great, check out Airbnb — they've got lots of affordable stays in Xilitla!
Getting Here
Las Pozas sits just outside the tiny town of Xilitla (in the state of San Luis Potosi).
Travelers coming from all over the world often fly into Mexico City and then make the 8 hour trek north to come see the gardens. But if you're one of our ILP volunteers who's living in Guanajuato, you're much closer.
*Head's up — the site was closed in 2020 due to the pandemic. Make sure to check current status before arranging your trip.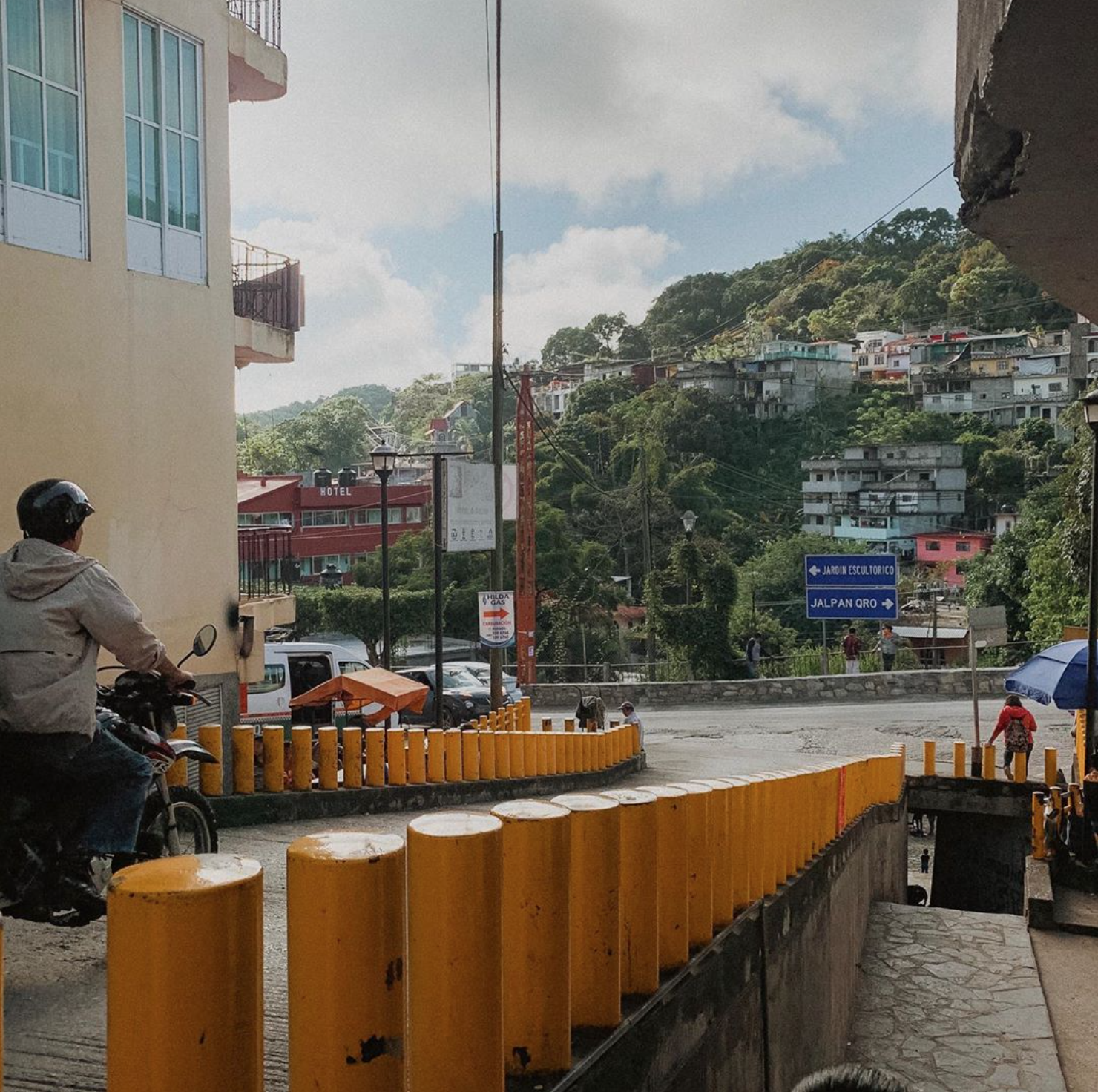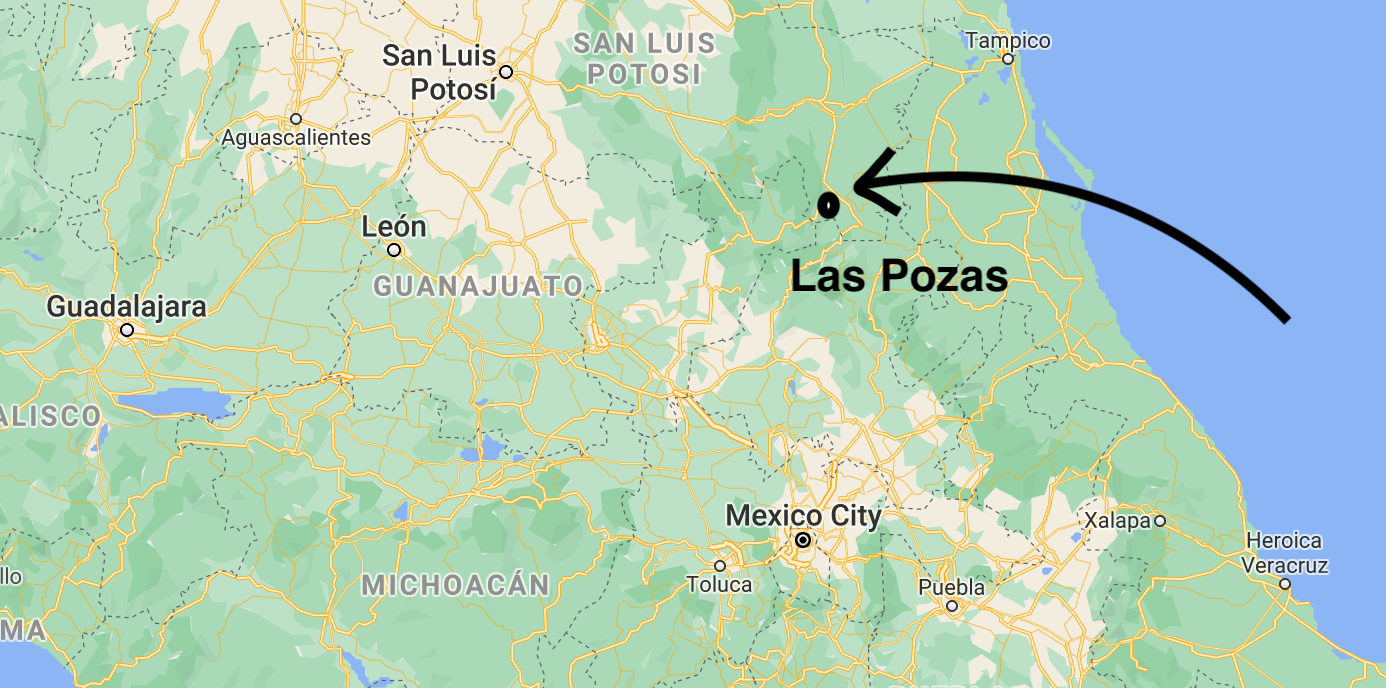 DIY From
Querétaro
First you'll want to get to Querétaro — it's a popular, central city that connects several routes. For this part of Mexico, I like booking bus tickets with Primera Plus and it looks like they do have a route from Querétaro to Xilitla. The drive will be about 3.5 hours and once you're dropped off in Xilitla, just hire a taxi to take you out to Las Pozas (about a 15 minute drive).
Psst: we've got some helpful tips on how to get around Mexico on the bus right here.
Jump On A Tour + See Waterfalls
The entire area here is beautiful! Seriously. A bit outside Xilitla, the Ciudad Valles is home to some of the most stunning waterfalls that you'll find in Mexico.
My vote would be to see it all by booking a tour that includes Las Pozas as part of their itinerary, but includes even more sites. Look around for different options, but here's an example of one — it even includes Tamul which is one of our favorite excursions here! And it's all for around $50 USD per person (you would just still need to take a bus over to the region for the designated pickup spot).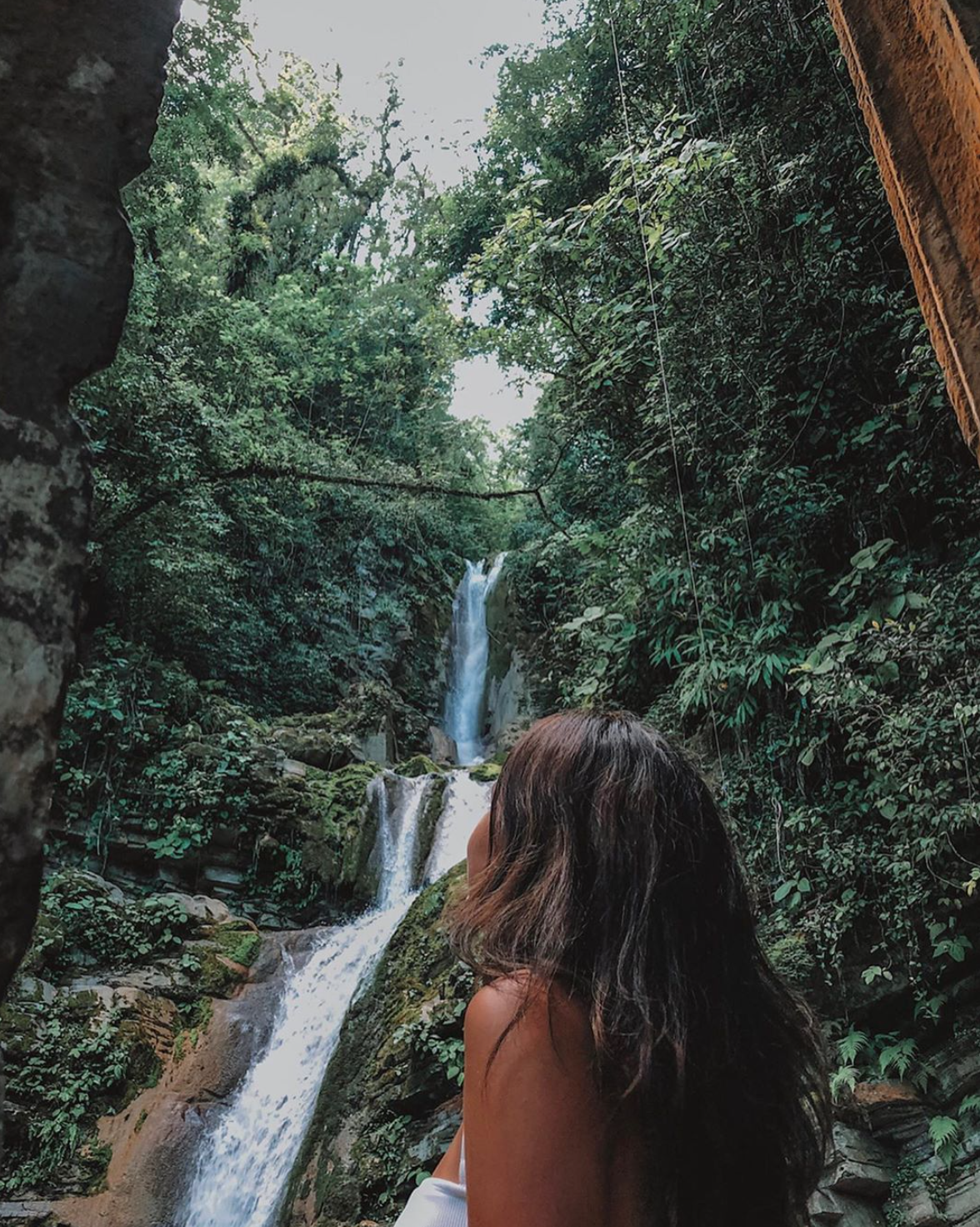 We'll let you in a little secret
Volunteers come home absolutely raving about a semester in Mexico — maybe it's the beaches, maybe it's all the really unique and rad places (like Las Pozas) that you can travel to (for cheap!), or maybe it's the food ... we haven't quite figured out what makes this country such a hit, but maybe you're ready to dive in and see what Mexico is all about.
Learn more about how our volunteer program works and what the requirements are to get involved: