Just going to Cabo San Lucas is a bucket list item to check off. When you're there there you'll see why! There is tons to do, the beach is beautiful, and the food delicious. Once you go to Cabo you will be planning your next trip so you can go back ASAP.
ILP volunteers can get there really easily and inexpensively. You can find flights for about $100 round trip from Mexico City. Check out this website for flights. Just take a quick bus to Mexico City to catch your flight to Cabo.
It's normal to have obstacles come up as you prepare for your semester abroad, but don't let that stop you! A semester volunteering abroad in Mexico is closer than you think. Here's how you can overcome those obstacles!
Hey - real quick! There are a lot of different tour companies in Cabo so make sure you look around to see what has the best prices and reviews. For some activities you need to take an actual tour with a guide (like ATV'ing or snuba diving) and for others you can just get the gear and go on your own (like kayaking and snorkeling). Do your research online and also in the city while you're there.
Whale Watching
Seeing a whale in the open ocean is incredible! It shows you how huge they are and it is really amazing to be so close to them. There are a lot of different tour companies that do whale watching tours. Make sure you are there December-April to get your best chances at seeing them.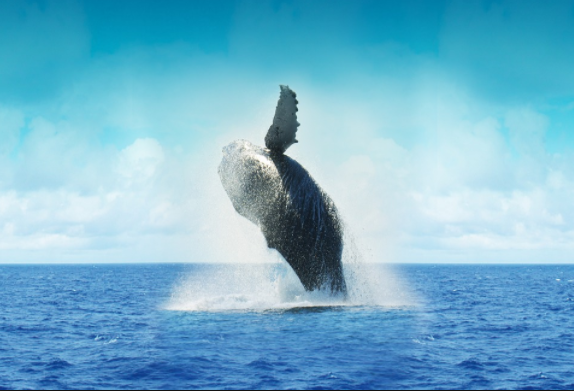 Paddleboard The Sea of Cortez
Paddleboarding is a fun way to get out on the water. If you've never gone, you basically stand, sit, or lay on a surf board and have a paddle to move yourself around. After a little practice you'll be a pro in no time! Waves are definitely the hardest for standing though, so check it out on calmer days.
Snuba Diving
Snuba diving is a mix between snorkeling and scuba diving. It's the ease of snorkeling, but you can breath underwater with the equipment. This lets you see a lot more and dive a lot deeper than you could otherwise. The best part is you don't have to be certified! While snuba diving you can see gorgeous fish, octopus, eels and more. It really is an amazing experience!
Turtle Release
Yes, that is a real baby turtle! In Cabo you can take excursions to see sea turtles laying their eggs on the beach. Learning all about the process is incredible. This is seriously one of the coolest things you can ever do. And, you'll be obsessed with turtles after. Click here to read about an ILP Group and their experience going.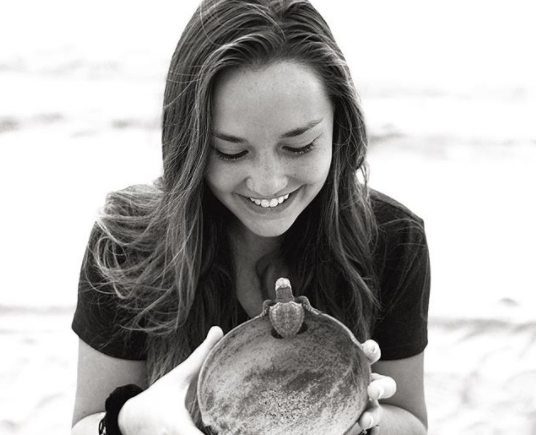 Zip line
What's more fun then zooming through the air with beautiful scenery below? If you've never been zip lining you really need to! There are a lot of different options in Cabo, some more pricey than others. When deciding make sure you look around and read the reviews and the prices. Most places are about $100 (which is pretty typical anywhere) to zip line, so keep that in mind as you are budgeting!
This tour company and this company will cost about $80 and have great reviews.
Eat The Tacos
I think it's important to have a food bucket list, because it is one way to just be really happy! Cabo is full of great restaurants with a lot of different options. I'm always a fan of cheaper more "hole in the wall" restaurants where things are generally pretty cheap but oh so delicious. Here are a couple places to stop at.
The Taco Bar: If you're looking for a simple good taco this is the place! They have a big bar of different toppings so you can personalize your tacos to how you like them.
La Taquiza: Literally a hole in the wall, but so, so good! Try the guac. Try the tacos... Try everything.
If you need even more options check these out.

Kayak
This is one of my favorite things and something everyone should do in their lifetime! Kayaking is so much fun and gives you an easy way to explore the ocean and cool little coves all around Cabo. If you've never been, no worries! It's easy to pick up and learn quickly.
Horseback Riding
Horseback riding down a warm beach as the sun sets sounds like a dream, right? Well lucky you, you can make that dream a reality! Horseback riding tours are popular in Cabo and you will be able to find many different tour companies that offer them.
Land's End (El Arco)
One of the things Cabo is known for is this view. These rock formations are sweet to explore and swim/snorkel around. With bright blue water and clear skies you can't beat this little excursion to get there. You can't get here on foot so find a water taxi at The Marina and take it over.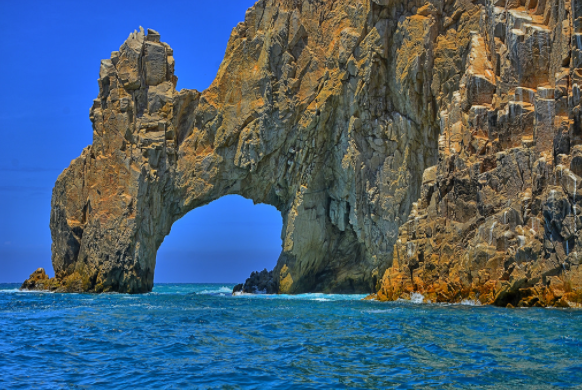 ATV'ing
Want something a little more fast paced? Cruise around the beach and sand dunes on an ATV. You can get your whole ILP group in on it and have an awesome time.
Parasail
Parasailing is amazing! When you're up in the air it is so quiet and peaceful and the views in Cabo are breathtaking.
Visit Artesanos
You have to check out Artesanos in Cabo! This brings tons of people in and is a really such a cool place to walk around. At Artesanos you will find a lot of unique things you can bring home for souvenirs. One of the things they are well known for is their pottery and ceramic work. From Mexican jewelry to hand woven rugs...be prepared to shop.

Hike Mt. Solmar
Okay, this hike/climb is super rad and gives you a 360 degree view of Cabo. It's kind of interesting to get to because it is on private property behind a gate. The owners of the property are more than happy to let you in and the gate is there because it is a dog kennel and they want to keep the dogs in. Anyways, the view is amazing and totally worth it. Read about how to get there.
Relax At The Beach
Of course you need to hit up the beach while in Cabo. Two of the most popular beaches are Medano Beach and Divorce Beach. Wherever you go, take a towel and lay out in the warm sun for a little while. On my way now...
Medano beach is popular for swimming and water sports and has pretty calm water.
Divorce beach has cool rock formations to check out but the water is a little more rough (so it's not the best for swimming).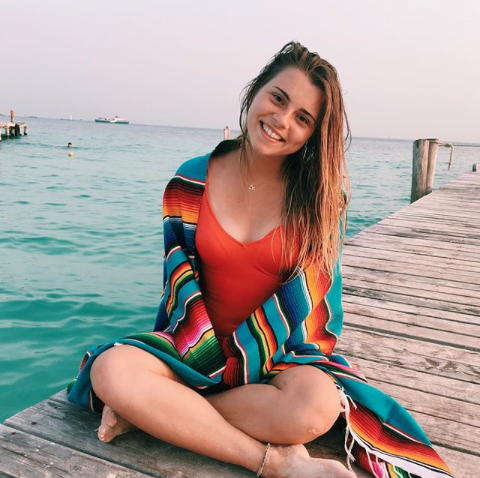 Want to see more Mexico? Come volunteer here with ILP! While volunteering you will quickly fall in love with the kids you teach, make new best friends, truly make a difference in others lives and learn to love a new culture — plus, a semester abroad in Mexico really can't be beat.
Click the button below to learn more about Mexico and what teaching there with ILP is like!