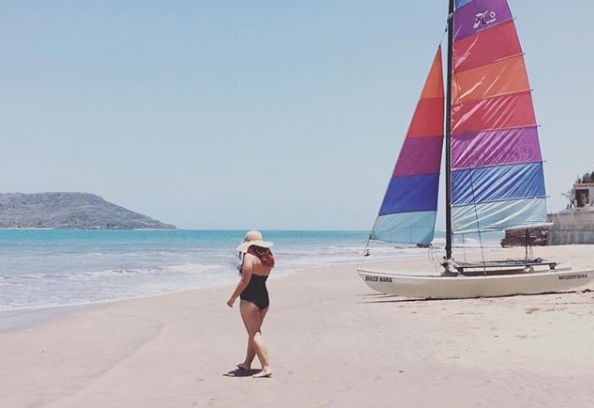 Hey, hey Mexico! If you haven't heard the news, ILP volunteers can now go out-of-country on their vacations … get the best deals with these budget airlines.
Ah, Mexico. You know we love to rave about this country. What is not to love? First off, the food is just unbeatable. Fresh juices, tacos, street corn, horchata, tangy aqua frescas, piles of churros ... we could go on, but we won't. Let's add on the bright, vibrant culture, full of lots of busy city squares that host dance parties and the culture of fiestas (any country that takes a nap in the afternoon is something we can get behind). Then there are all the amazing places you can visit on your semester.


---
Yep — ILP volunteers get vacation time and every weekend off.
Get more info about volunteering in Mexico here.
---
To make it even better, Mexico is one of the more affordable countries to tour around: you can get bus tickets to rad weekend getaways for just a couple of dollars. So, you'll want to make sure you are getting good deals to places like Cancun, Mexico; but also to some other countries like Costa Rica and Nicaragua. Check out these budget airlines to get the best deals.
The Best Budget Airlines In Mexico:
VivaAerobus

Interjet

Volaris
VivaAerobus
You'll find very cheap airfare if you book with VivaAerobus, but beware: you could also be paying some serious fees that add up quick. Like budget airlines in Europe, you'll be charged if you want to pick your seat, if you'd like a snack, if you don't want to board last or want to bring a bag along with you.
Look at flights here. They have a site in Spanish and a site in English to help you out. Here are route examples so you know what prices can look like:
Mexico City to Puerto Escondido : $83 roundtrip
Mexico City to Puerto Vallarta : $74 roundtrip
Mexico City to Mazatlan : $85 roundtrip
Interjet

If you want cheap flights within Mexico, check out Interjet. It's a budget airline, but you get snacks and some entertainment for your flight, plus a bit more room than other airlines. Be sure to read up on their policy, but it's pretty standard that Interjet flights let you have a checked bag for free which is a perk most budget airlines don't offer, but again, double check this.

Interjet also flies to Costa Rica, which is a rad vacation destination — and if you fly into San Jose, just know that the dreamy city of Granada in Nicaragua is only a six hour bus ride away.
Mexico City to Puerto Escondido : $103 roundtrip
Mexico City to Mazatlan : $123 roundtrip
Guadalajara to San Jose, Costa Rica : $301
Volaris
Volaris is very similar to Interjet — they usually provide a snack and drinks on your flight and also have a good English website which is handy if no one in your ILP group speaks Spanish (remember, you don't need to speak the language to volunteer with ILP!). Volaris tends to add a few more fees than Interjet, but not as many as VivaAerobus.
Mexico City to Puerto Escondido : $87 roundtrip
Mexico City to Puerto Vallarta : $77 roundtrip
Mexico City to Mazatlan : $97 roundtrip
Guadalajara to Cancun : $79 roundtrip
Mexico City to San Jose, Costa Rica : $188 roundtrip

Flying To Costa Rica
Because we know the temptation to fly down to Costa Rica might just be too much to resist, we have a whole post about getting flights from Mexico to Costa Rica here that you'll want to check out.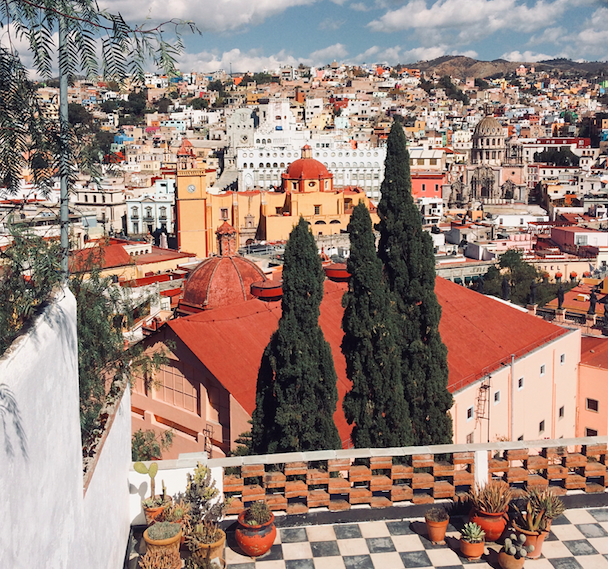 Not sure about you, but I'm ready to hop on a plane to Mexico!
If you're thinking you need more time in Mexico to explore all the ancient ruins and the dreamy beaches (plus the chance to hop over to Nicaragua or Costa Rica), you should check out volunteering here. You'll be teaching English to a classroom of cutie niños (no experience necessary) part time, get time to truly experience the culture, eat allll the amazing food and get to really make a difference.