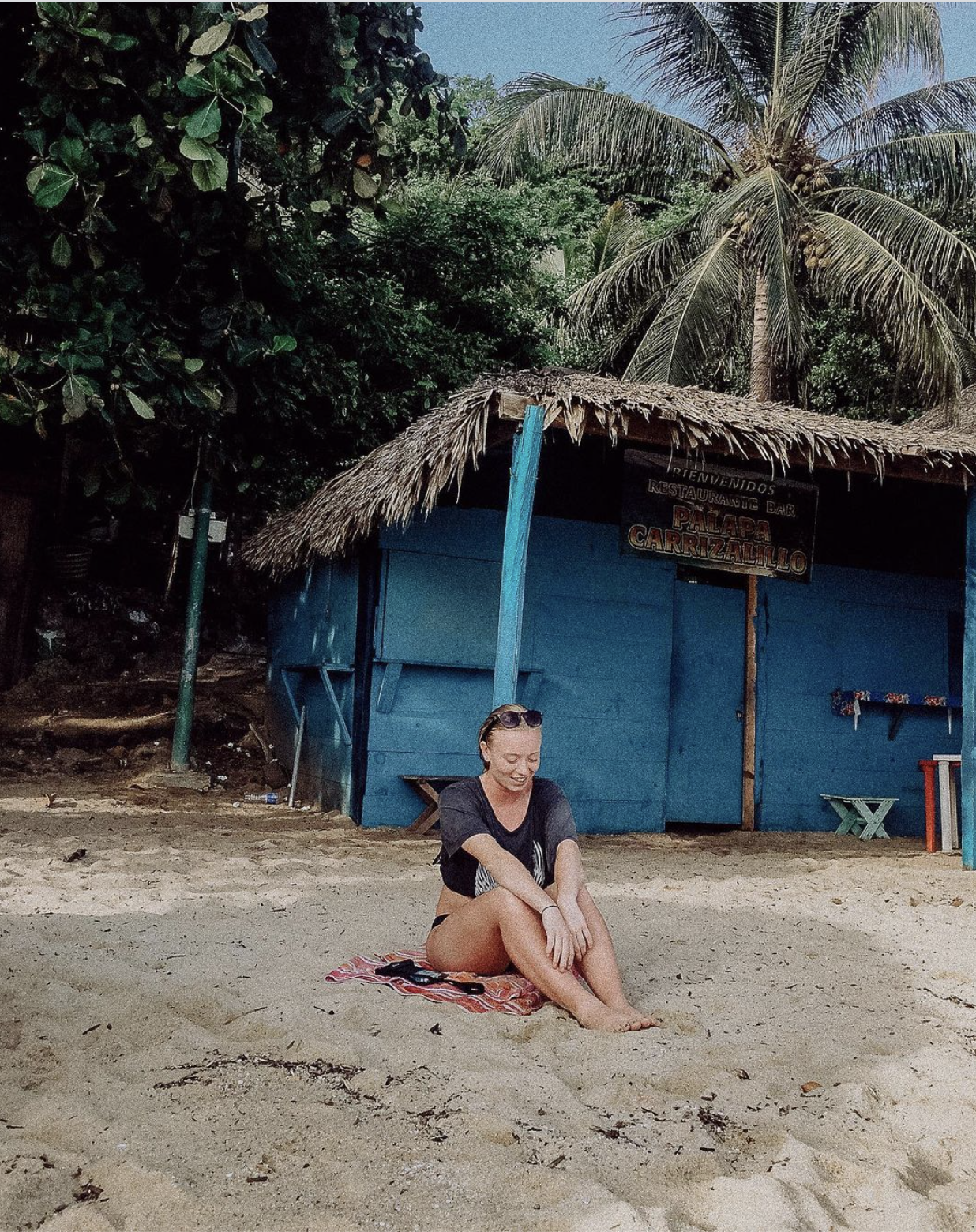 Hey, hey Mexico! We love that we can jump from town to town, exploring a new spot every weekend on a budget because of the really affordable bus system. Because the country is so expansive, there are several spots that are best accessed by flight. But you know us ... we love a good deal!
Ah, Mexico. You know we love to rave about this country. What is not to love? First off, the food is just unbeatable. Fresh juices, tacos, street corn, horchata, tangy aqua frescas, piles of churros ... we could go on and on. Let's add on the bright, vibrant culture, along with all the amazing places you can visit during your semester volunteering abroad with ILP.


---
Yep — ILP volunteers get vacation time and every weekend off.
Get more info about volunteering in Mexico here.
---
Mexico is really popular with ILP volunteers because it's one of the most affordable places to tour. Our volunteers are college-age and looking to see and do as much as they can while they're traveling, but still keeping it all on a tight budget, and Mexico is perfect for that. You can get bus tickets to rad weekend getaways for just a few dollars.
Other spots are easier to reach by flying, but the good news is that there are some budget airlines that offer deals we love, making it possible to vacation in spots like Cancun, Mexico; and even to nearby countries like Costa Rica (we have a whole post about getting flights from Mexico to Costa Rica here that you'll want to check out).
Check out these budget airlines to get the best deals.
The Best Budget Airlines In Mexico:
Aeromexico
We're starting off with what has been a favorite for some ILP volunteers in the past. One group recommended Aeromexico for all your flight needs because they love that they automatically included a carry-on and personal item with no additional fees, but as always you'll want to check their website at the time you purchase your flight for current policies.
If you've never traveled on a budget airline before, just know that the way they're able to make their initial flight cost so much cheaper is because they typically charge extra for perks that major airlines just include in your cost. So things like bags, in-flight snacks and drinks, seat selection, etc — those things are usually an added cost when you're flying a budget airline. That's why it's such a major bonus that Aeromexico allows you to have free carry-ons.
This airline can be a bit pricier than the others, but don't forget to consider the bag fees that other airlines tack on to the overall flight price. Once you type in the final destination, you can scroll through the flight prices — they do often have promo deals offering cheaper routes, so be sure to watch out for those while booking.
Here are some average prices I found while searching to give you an idea, but of course, prices will vary depending on the time of year.
Mexico City to Cancun: $120 roundtrip
Mexico City to Puerto Vallarta: $147 roundtrip
Mexico City to Guadalajara: $58 roundtrip
Mexico City to Costa Rica: $205 roundtrip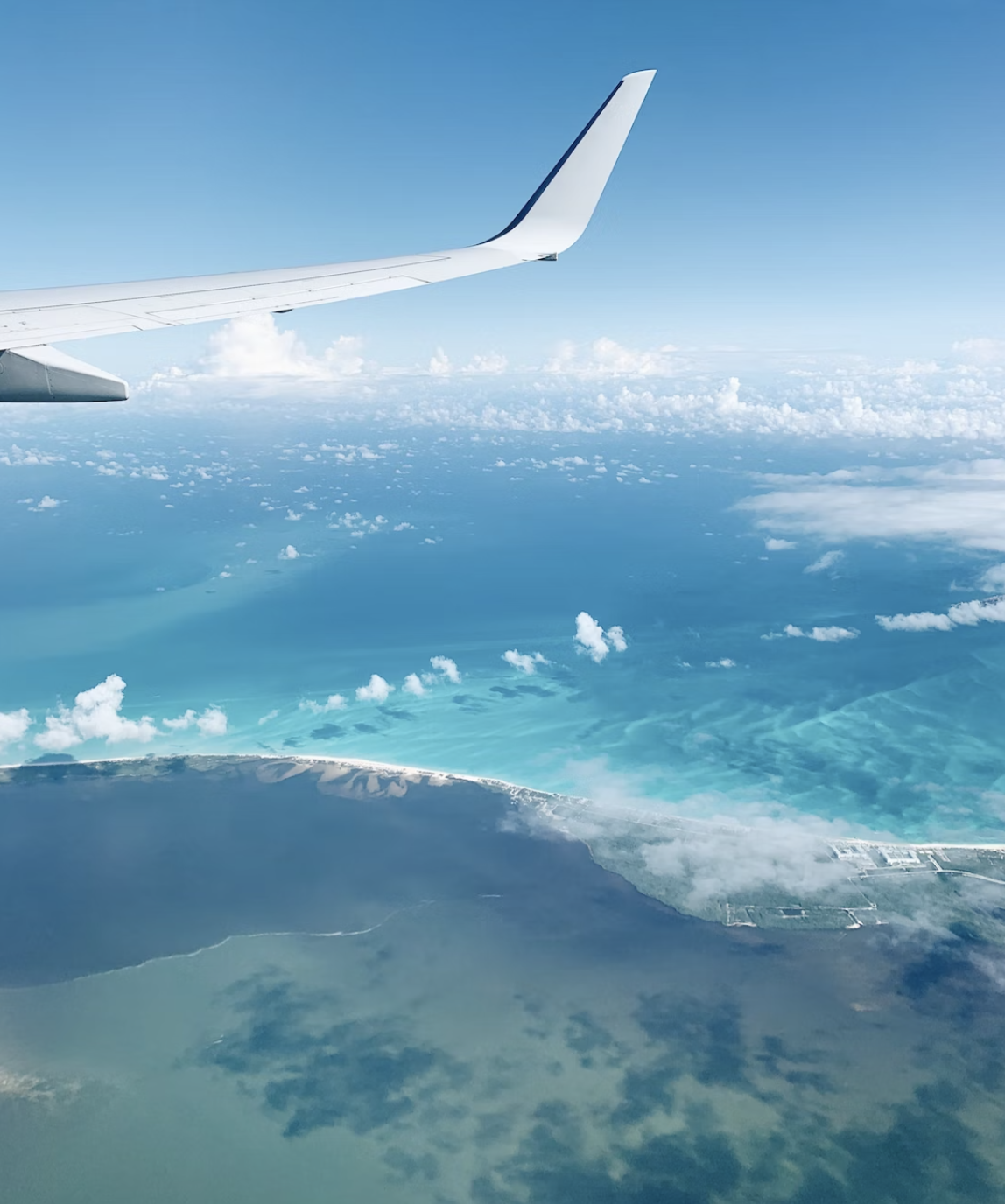 VivaAerobus
This airline can be great if you want cheap flights to locations throughout Mexico. You'll find very cheap airfare when searching for flights with VivaAerobus but beware — that's balanced out by additional fees that add up quickly. We've had several ILP volunteers who haven't had a great experience with this airline, so while you'll find great deals, we're here with a bit of a warning (plus tips to have better success).
As we briefly mentioned above, it's common for budget airlines to charge extra for the perks and that's the case with VivaAerobus. You'll be charged if you want to pick your seat, if you'd like a snack, if you don't want to board last, or if you want to bring a bag along with you (even a personal item on the plane). If you opt out of these things though, you can still score a crazy good deal on a flight!
There's a catch though. Be extra cautious with this airline. Volunteers have had difficulty with VivaAerobus in the past when they didn't understand all of the potential fees, and some volunteers have even described them as having "sneaky charges".
Here are a few tips to help you have a better experience:
— Go slow when you're booking your flight and read through eeeeeverything. It's usually automatic that you're checked "yes" on things like paying extra for seat selection, boarding zones, etc, but you can manually opt out of things like that as you're checking out and save some money.
— Use the VivaAerobus app for check-in and access to your boarding pass to avoid some unexpected fees.
— Know all of the baggage fees and weigh your bags before arriving at the airport. Some of the biggest fees come from overweight bags! You can find up-to-date baggage policies on the airline's website.
Look at flights here. They have a site in Spanish and a site in English to help you out. Here are route examples so you know what prices can look like:
Mexico City to Puerto Escondido : $83 roundtrip
Mexico City to Puerto Vallarta : $74 roundtrip
Mexico City to Mazatlan : $85 roundtrip
Interjet

We've gotten rave reviews about Interjet from many ILP volunteers who prefer this airline over others. It's a budget airline, but you get snacks and some entertainment for your flight, plus a bit more room than other airlines. Our volunteers recommend this option, but always be sure to read up on their current policies. It's pretty standard that Interjet flights let you have a checked bag for free (which is a perk most budget airlines don't offer) but again, double check this.

Interjet also flies to Costa Rica, which would make for a rad vacation while you're spending your semester abroad in Mexico if you've got a little more room in your budget. If you fly into San Jose, just know that the dreamy city of Granada in Nicaragua is only a six hour bus ride away and this is another spot we love! But of course, there's so much to see in Mexico too and most ILP volunteers prefer staying in Mexico for their vacations because not only is it cheaper, there's so many spots they're dying to see anyways.
Mexico City to Puerto Escondido : $103 roundtrip
Mexico City to Mazatlan : $123 roundtrip
Guadalajara to San Jose, Costa Rica : $301
Volaris
Volaris is very similar to Interjet — they usually provide a snack and drinks on your flight and also has a good English website which is handy if no one in your ILP group speaks Spanish (remember, you don't need to speak the language to volunteer with ILP!). Volaris tends to add a few more fees than Interjet, but not as many as VivaAerobus.
Mexico City to Puerto Escondido : $87 roundtrip
Mexico City to Puerto Vallarta : $77 roundtrip
Mexico City to Mazatlan : $97 roundtrip
Guadalajara to Cancun : $79 roundtrip
Mexico City to San Jose, Costa Rica : $188 roundtrip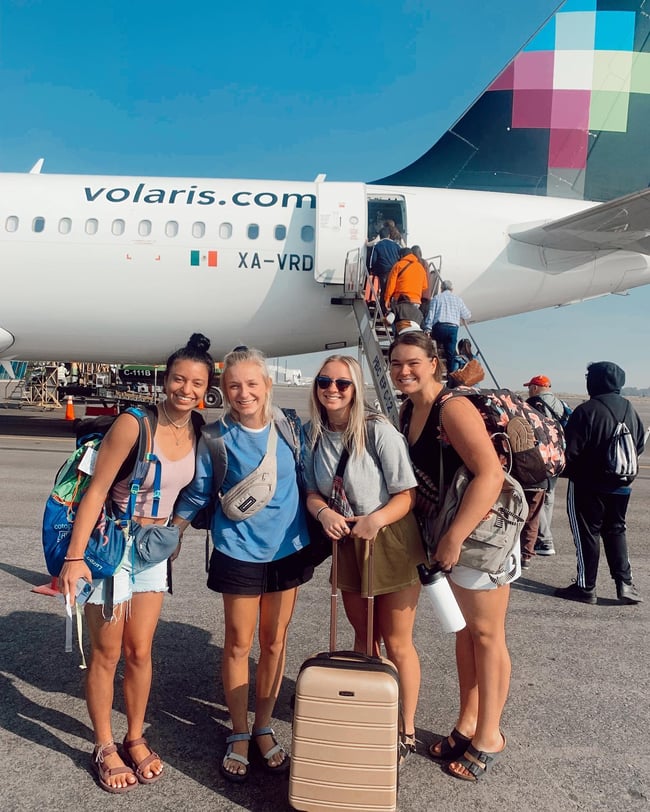 Not sure about you, but I'm ready to hop on a plane to Mexico!
If you're thinking you need more time in Mexico to explore all the ancient ruins and the dreamy beaches (plus the chance to hop over to Nicaragua or Costa Rica), you should check out volunteering here. You'll be teaching English to a classroom of cutie niños (no experience necessary) part time, get time to truly get to know the culture, and eat allll the amazing food. It's a way to experience a side of Mexico that all the tourists miss