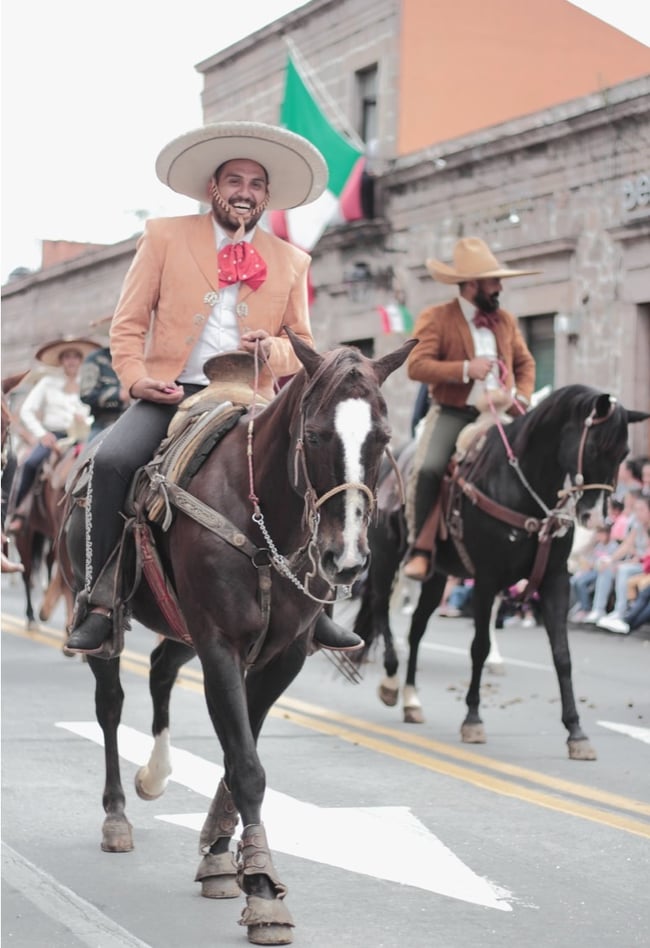 "It's a quiet town that is so so pretty and has some of the prettiest cathedrals I have seen in Mexico ... we bought a bus ticket for an earlier return and I wished we had a couple more hours here!"
Don't tell the other countries, but the volunteers who spend a semester in Mexico do the most traveling. It's just too easy to hop on a bus and visit a totally new city for a quick day trip or weekend getaway. If you play your cards right, you can explore the city you live in during the week, hang out in some of our favorite getaways on the weekends, then spend vacation time exploring the beaches and further-away vacation spots. See what I mean about a lot of traveling?


---
Think you know what Mexico is all about?
Get a rad reality check here — all about volunteering in Mexico
---

And these ILP Mexico volunteers found the lastest top-notch day trip: Morelia (which some call the country's best-kept secret). Besides being delightfully picturesque, this old settlement is the jumping-off point to a hike where you can be surrounded by monarch butterflies that flit around the nearby mountains. Mexico is a dream and a half, and Morelia gives you a tiny glimpse of all of that.
Hitting The Highlights
The Morelia Cathedral
The Morelia Cathedral is a big deal ... quite literally. The structure is huge, sprawling across nearly two city blocks. A couple of towering domes and sky-scraping towers, but on the inside? Gaze up to see glittering chandeliers, golden archways, and an ornate altar complete with a massive organ imported all the way from Germany. It's a pretty stunning Baroque cathedral and is up there to the ones you'll find in Europe. Morelia took 84 years to build (which makes sense once you see how ornate it is!) and was completed way back in 1744.
Visit on a Saturday night and grab a good spot from a distance to get a good view of the light show here. Every night, bright lights and images are projected on the exterior, complete with fireworks and music on some evenings.
Hours: 6:00 AM to 9:00 PM

Free to enter.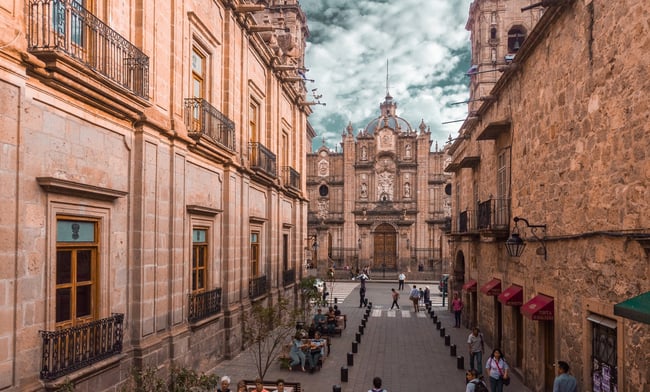 Visit This Candy Market
Morelia's not only famous for the food and history but also sweet, sugary candy. You can find little sweet shops dotting the city, but the Candy Market is kinda the mecca. It's housed in an old college, where you can admire brightly colored stalls housing even brighter candies. You'll find loads of regional favorites like morelianas, which are flat disks with a distinctly sweet and caramel flavor that bend slightly. You'll also find lots of jelly-based candies, sort of like gumdrops (made by boiling fruit and sugar until you get a thick gel). Candies lean heavily on local flavors like guava, tamarind, coconut, and thick sweetened and condensed milk.
Sugared nuts and sweet nectar are also sold here, along with vendors selling leather shoes, guitars, painted skulls, printed textiles and bags, colorful jewelry, and more.
Address: Centro histórico de Morelia, 58000 Morelia, Michoacán, Mexico

Hours: 8:00 AM to 7:45 PM
The Town Itself (AKA Places Like Romance Alley)
According to one ILP volunteer, Morelia "is a quiet town that so so pretty and has some of the prettiest cathedrals I have seen in Mexico. The city center is an old old settlement with the streets set up so that no matter what time of day it is one side of the street will be in the shade." This place is crammed full of history, boasting over 200 colonial buildings that are hundreds of years old, and so many structures built out of an iconically pink stone.
Groups in the past have loved wandering around, just figuring out what they can see, but you may want to check out Romance Alley, which is adorned with a pink-stone courtyard, narrow alleys, fountains, and trailing bougainvillea.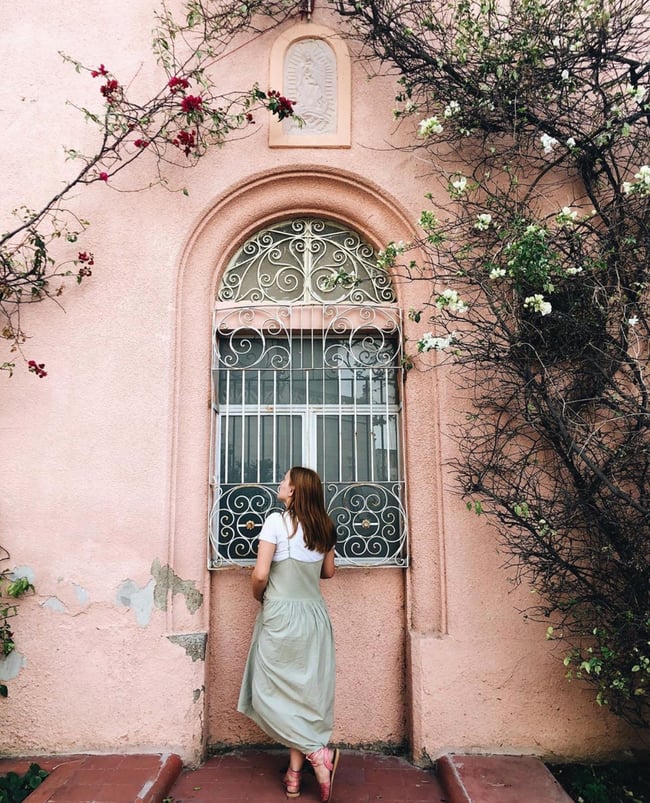 Clavijero Cultural Center
Into admiring art? This is your jam, home to a gallery portraying contemporary photography and art, but I'm a fan of heading to the section dedicated to Mexico's famous muralist, Diego Rivera. Other events like dance and cultural events are also found here. Even if you don't want to go inside, you should still walk by to see the 16th-century monastery that the museum is housed in. Get more on the official website.
Address: Av Morelos Nte 485, Centro histórico de Morelia

Hours: 8:00 AM to 8:00 PM (Closes at 6:00 PM on Sundays)
Aqueducts and More
Okay, so an aqueduct might not top your list of things you have to see, but make an exception in Morelia. These ancient structures piped water into the city center's fountains and surrounding convents. 250+ rimmed arches light up at night, lining a walkway where you can peek into a few shops and religious sanctuaries on your 1-mile stroll.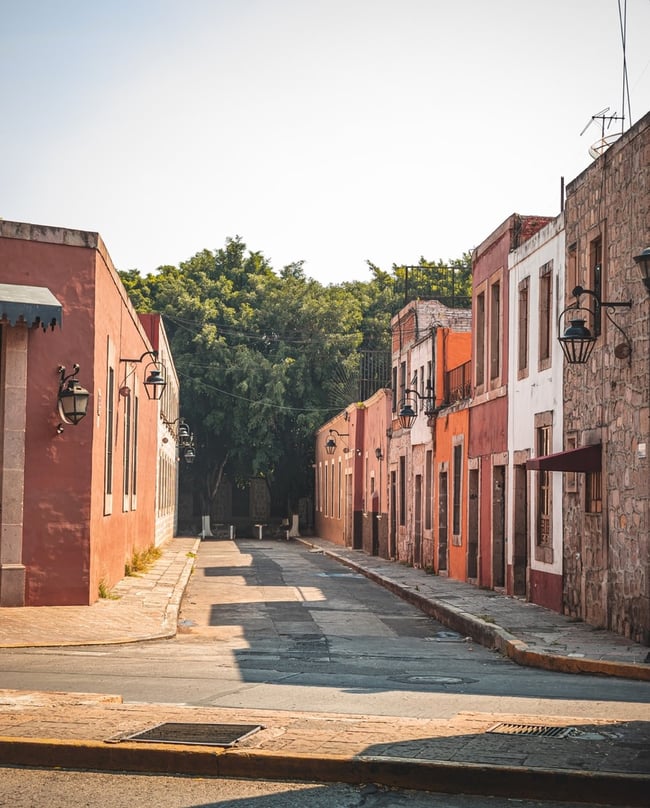 The Nearby Butterfly Hike
Picture standing in the forests of Mexico, surrounded by millions and millions of golden, Monarch butterflies. Once a year millions — around 300 million to be more precise — of butterflies migrate from Canada and the northern part of the US down to sunny Mexico and heading to the nearby nature reserve means hiking around and being surrounded by these beauties.
We have more info (like when the best time to go and other details) on this post all about our favorite butterfly hike.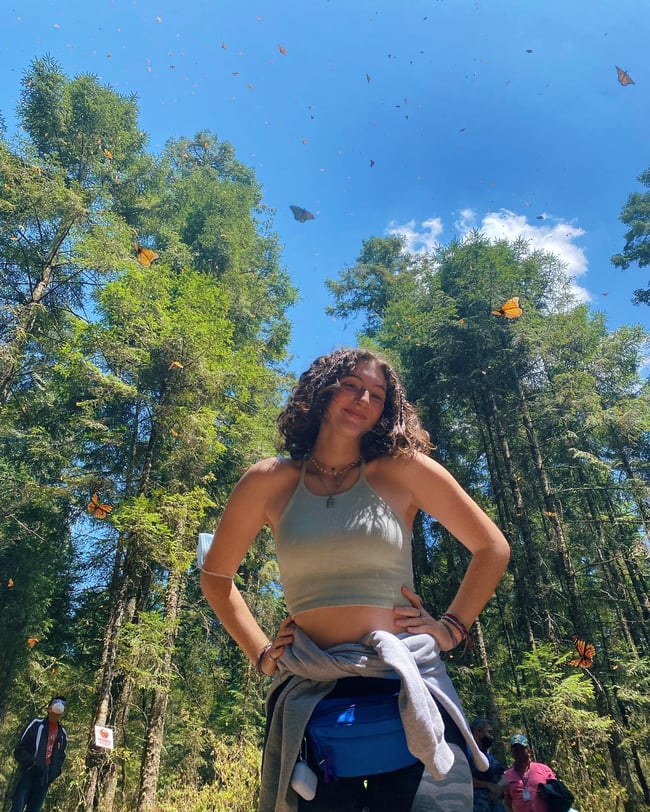 A Couple Of Things To Know
How Long Should I Stay?
Our ILP volunteers have loved making this a quick day trip if you're already in this part of Mexico, but you'll want to make it a 2-3 day adventure if you tack on the butterfly hike. If you're just here for the day, plan on 4-7ish hours depending on how fast or slow you'd like to do some exploring. You can read up on everything we love to do in Morelia above and determine how much time you think you'll want here.
We've had ILP groups stay at La Casa Azul if that's helpful to know.
There Are Some Really Good Places To Eat
One of my favorite things about Mexico is the food and how it's not the same depending on where you are visiting. Different regions have specialties that are seemingly tastier than the next. And Morelia is one of the top places to grab some unique dishes (for just a couple of dollars). Start drooling because here's a quick list of places to try
Taquería El Infierno isn't messing around, with a straight forward menu fill of tacos and quesadillas for just a few pesos. Order up dinner or lunch with a trio of yummy sauces and make sure you get your order with roasted onions (cebolla asada). This place is yum. They have a handful of locations around Morelia and are open from 10:00 AM to 1:00 AM, daily.
Gaspachos el Boulevard is the spot to grab a plastic cup filled with some of the country's best fruit. Get everything diced up small and tossed with a sweet-heat spice and chow down. Find it here: Blvd. García de León 1220, Nueva Chapultepec. Visit between 8:00 AM and 9:00 PM.
Restaurante Bar Las Trojes serves some local fare native to this particular region of Mexico. It's nicer than the tacos spots you'll find around but is known for lots of steak dishes served with roasted onions, fish, tacos, and other meals topped with a crunchy slaw or bright sauces. Find it here: Juan Sebastián Bach 51, La Loma. Visit between 1:00 PM to 12:00 PM (Sundays they close at 6:00 PM).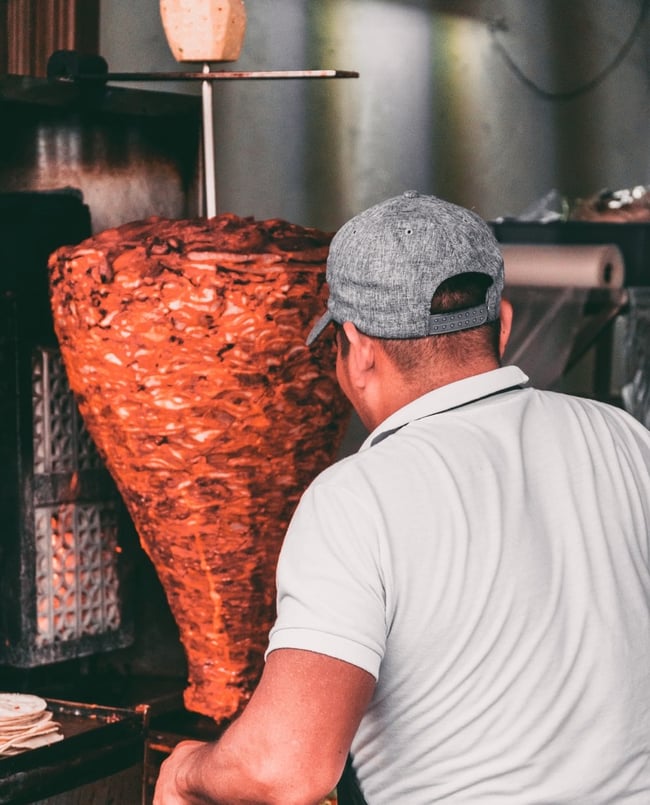 Getting Here
You'll probably end up booking on Primera Plus if you're in the Guanajuato State or nearby. Primera Plus is a bus company you'll probably be pretty familiar with during your ILP semester. You'll want to book online here. You're fine to book online with this website or using their app. Find it for IOS here and Android here. We love that you get 10% off just by booking in advance online, but you can also head to the bus station and buy directly there or from one of their kiosks (typically in malls).
Get more about traveling by bus in Mexico here (like details on what the buses are like and other helpful tips, like which companies take credit cards, and which ones you'll need to book in person).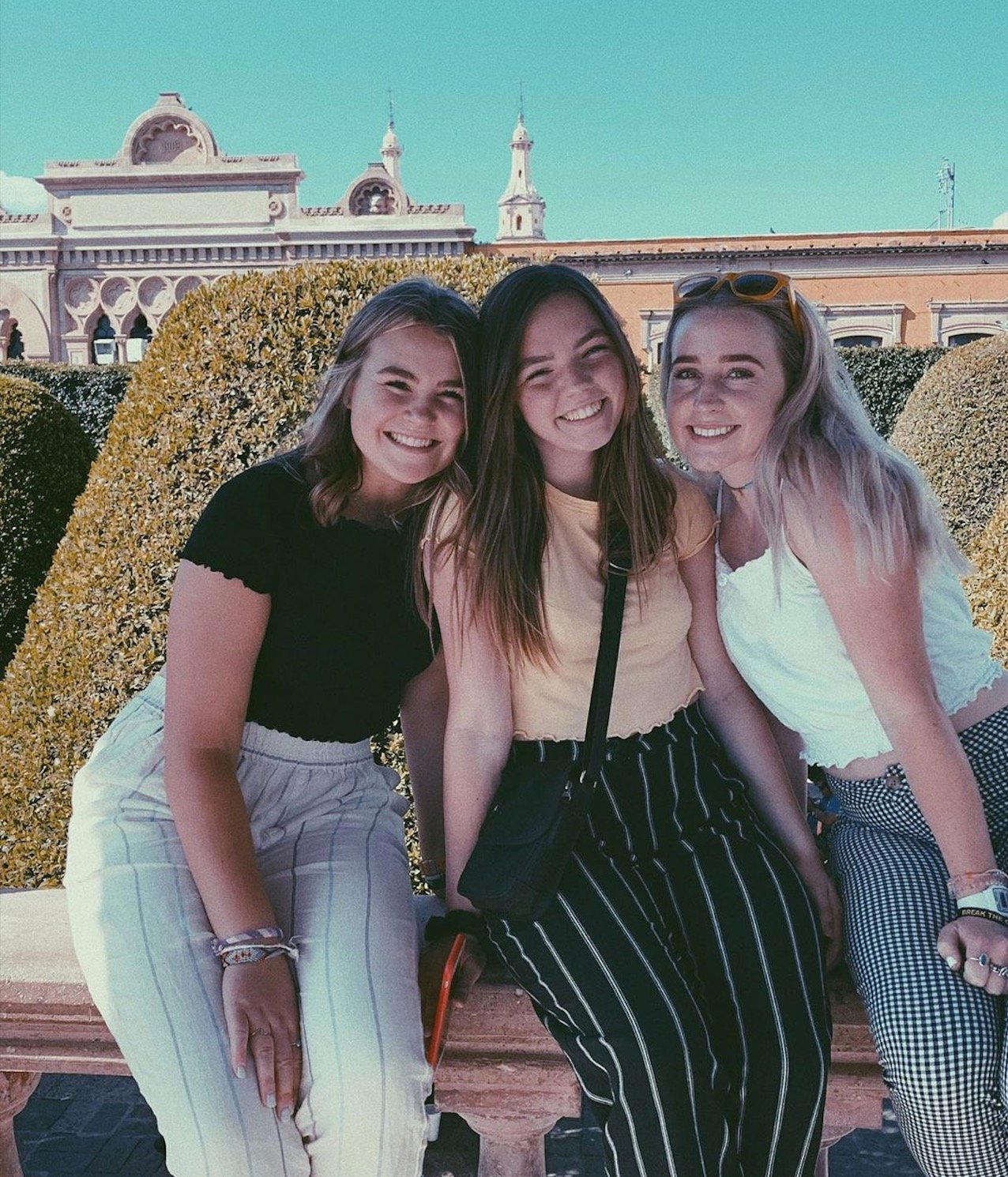 Come see Mexico for yourself!
Join a group of college-aged volunteers for a semester of teaching English part-time, and exploring the rest of your semester. Weekends are always free, and you have vacation days to see even more. Catch a glimpse of the beaches, jungle ruins, colorful magic towns, turquoise swimming spots, and more.