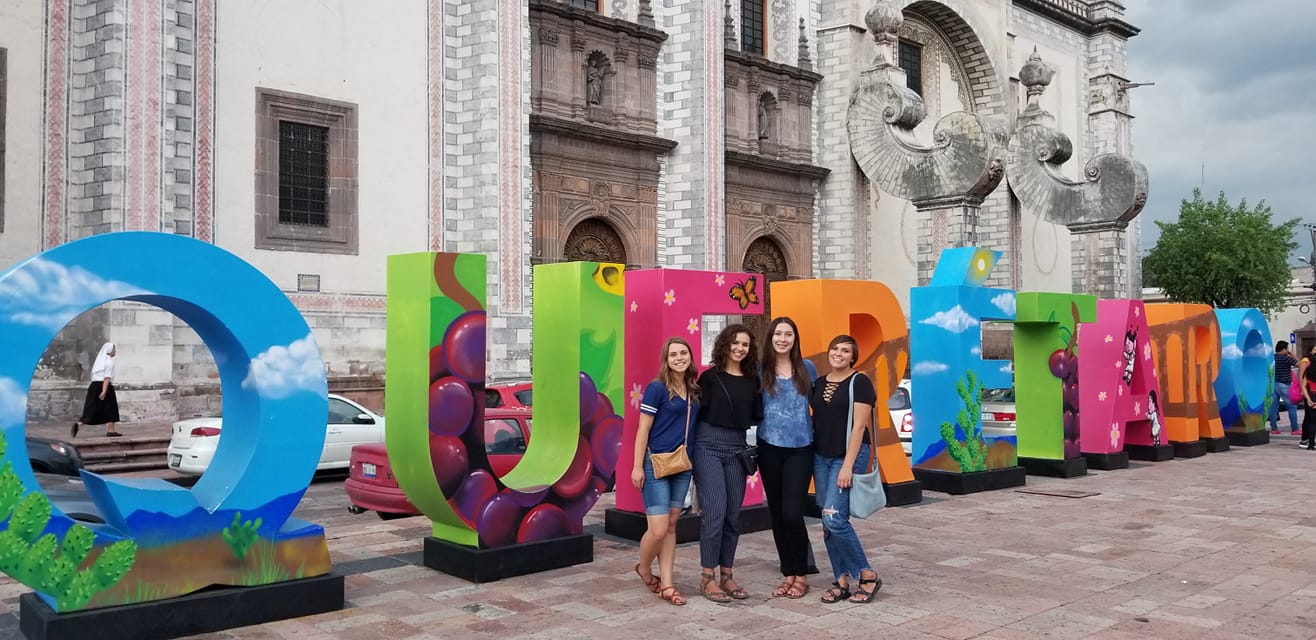 We know you're all about the jungle adventures and sunny beaches on your semester in Mexico, but hear me out — the city of Querétaro has what you need (and it's just a short bus ride away).
ILP vacations are for adventures in hot springs, snorkeling with sea turtles and checking out ancient Mayan ruins before lounging on the beach … but every single weekend off means you can explore some other hidden gems, like the city of Querétaro.


---
Are you seeing the right spots in Mexico?
This Mexico Destination Guide will help you out.
---

I know we have tons and tons of things for you to do in Mexico, but that's fine — ILP volunteers are only teaching English part time and do have every Saturday and Sunday off, so you'll have plenty of time to explore your city and the ones right next door, and that includes the colorfully vibrant and Spanish-inspired city of Querétaro ( also known as Santiago de Querétaro) … seriously, this place is amazing.
Here is why ILP volunteers came here again and again during their semester:
Our Favorite Things To See + Do
This city is pretty … there's no way around it. You are going to want to photograph these charming streets because most alleyways are lined with buildings in creamy yellows and vibrant oranges, plus the city is encircled with towering archways that form an ancient aqueduct. Spot statues and walls spilling over with greens and flowers and trick all of your friends into thinking you've deciding to spend a semester in Spain, not Mexico.
Here are some highlights you should see:
St. Philip Neri Cathedral
Often referred to as simply "The Querétaro Cathedral" and you can't miss it because it's located right in the city center. The beautiful church was built in the late 1700's and is a working space even today. If you time your trip right you can even come attend a mass here.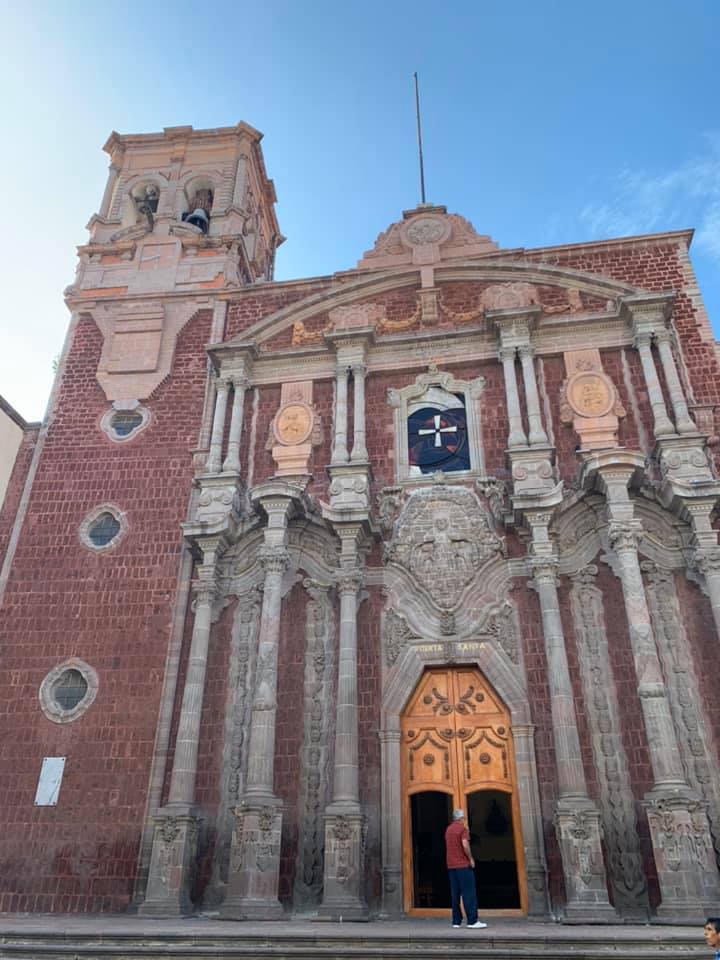 Zenea Garden
Zenea Garden might be the best place to soak in the sights and local culture while you're vacationing in Querétaro. It's a big open square and garden with benches and walking paths to wander on, but along the borders of the gardens you'll find restaurants and cafes serving up local dishes, a stunning cathedral on one end, and usually some markets or vendors selling local handicrafts.

On Sundays you might find a full band playing in white uniforms under the gazebo or a lone musician on other days. It's completely free, and a can't miss.
Here's the address:
Calle 16 de Septiembre 8-24, Centro, 76000 Santiago de Querétaro, Qro., Mexico
The Santa Clara Church
The Santa Clara Church is for you if you're into old Baroque styles with an interior bursting full of gold, intricate carvings. The church is about 350 years old, and most visitors tend to walk into the inside, and sit down to better appreciate how opulent the decorations are.
The outside is low-key gorgeous with pretty pastels and domed roof, but the detailed Baroque inside will really leave you speechless.
Here's the address: Jardin Guerrero 8, Centro, 76000 Santiago de Querétaro, Qro., Mexico
Templo de Santa Rosa de Viterbo
Another weathered gem that's hiding some beauty, this particular catholic church has enough detail on the inside for you to admire in two or three visits. Outside of the church, you'll find a quiet square where you can hang out, grab a drink or snack from the little cafe, a buy a couple of crafts if there are some vendors hanging out by the square's fountain.
Here's the address: José María Arteaga 89, Centro, 76000 Santiago de Querétaro, Qro., Mexico
Church of the Congregation of Our Lady of Guadeloupe
Are you seeing a pattern yet? Cathedrals are well loved in Mexico and Querétaro is no different.
This beautiful church is another one you'll likely pass by as its conveniently located. If you pass by, take a step inside. Visitors are welcome and the inside is just as beautifully detailed as the outside.
Address: Pasteur, esq.16 de Septiembre, Queretaro City, Mexico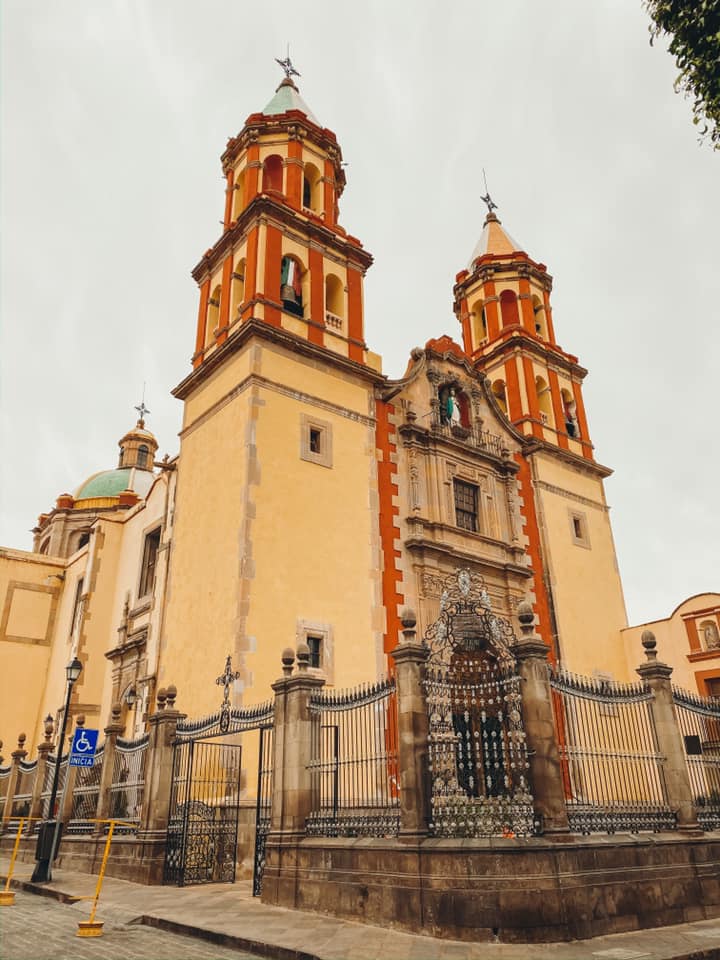 The Historic Center
Also sometimes known as El Centro, a portion of this area is completely cut off from roadside traffic so you can meander down the off-shooting alleyways after you've had an Agua Fresca to cool off. Here's what one ILP volunteer loved about the city center:

"EL Centro is in more of the heart of the city of Querétaro. There are tons of cathedrals, city parks, street performers, souvenir shops and markets. It is so beautiful, and gives a really nice taste of the culture of Querétaro."
There are also countless cathedrals and churches which are just begging to be explored; we recommend planning a couple hours in the morning to just walk the quiet streets and see what you stumble upon. In particular, you'll find loads of colorful buildings along 5 de Mayo and 16 Septiembre streets.
Pro Tip — Tons of festivals, concerts and events happen in this city all of the time. You can grab a calendar of events that are coming in the gardens just east of Santa Rosa Temple.
Museum of Arts In Querétaro
If you love culture and art you can't miss the Museum of Art in Querétaro. It's one of the top museums in all of Mexico, for good reason. Not only does this museum host concerts, conferences, book presentations, theater plays, special events and educational programs, but it is also home to one of the most beautiful courtyards in Latin America (peek that picture below!)
Address: Calle Ignacio Allende sur14, Centro Historico, Querétaro City 76000 Mexico

Free to enter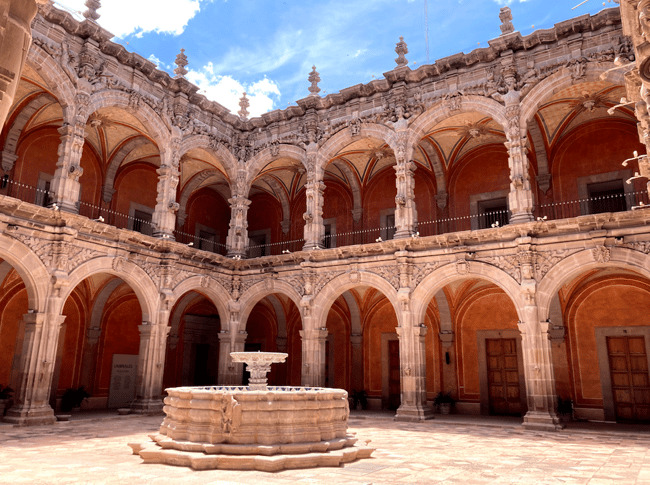 Go For A Hike
Looking for a unique view of the city? Pull on your sneakers and go enjoy one of the hiking trails that you'll find surrounding the city. One volunteer said she highly recommended the hike! You'll get beautiful skyline views of Querétaro, plus you'll have a chance to escape the crowds of people which we're always a fan of.
I'm a big fan of AllTrails and they have a list of several hikes in the area plus reviews and tips from people who've recently hiked them.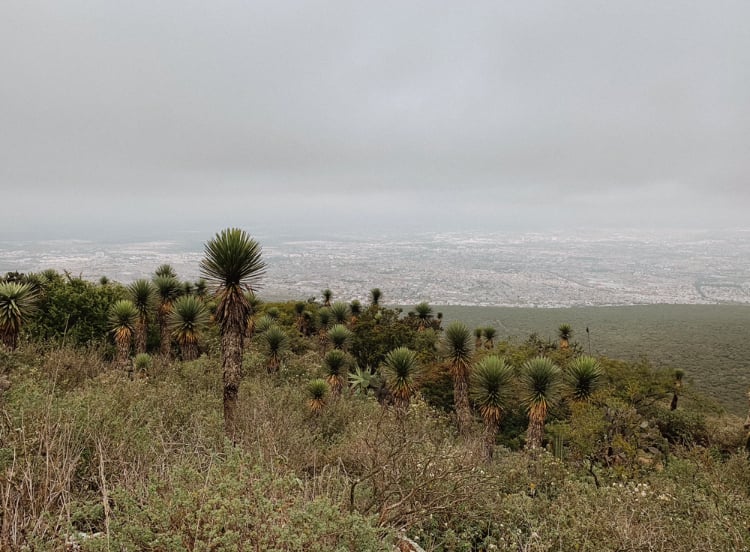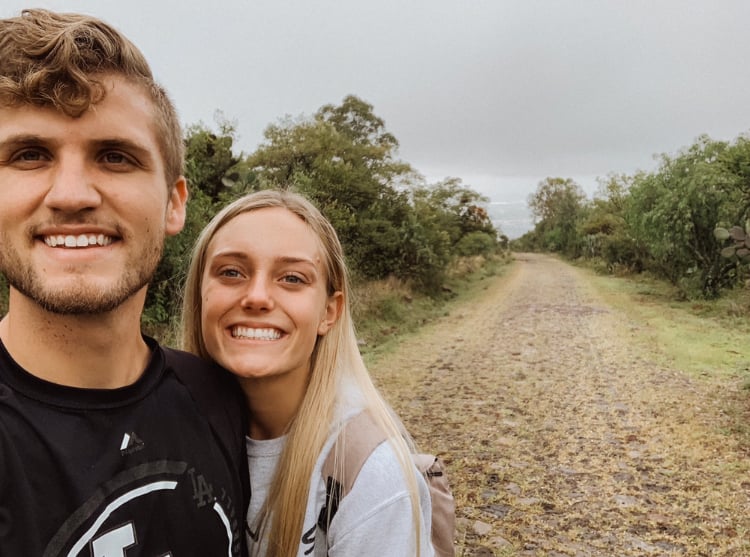 Shop For All The Things (And See A Movie)
Shopping In El Centro
Head to the historical center— El Centro — for all of your favorite souvenirs; embroidered shirts, colorful throws, Frida Kahlo-related souvenirs, handstrung jewelry and others (any up for Mexican style furniture? You can find it here). The Sunday markets in El Centro are our favorite.
You can also hit up a couple of the malls if you need a bit of a wardrobe update. There are a few malls in Querétaro where you can find favorites from home like Zara and H&M.
Most of these malls also boast a movie theater or two where you can sit down to your favorite America films for just a few dollars. Here's what one ILP volunteer said: "There are a bunch of movie theaters in Querétaro. The closest theaters are at Antea and across the street at the Mall behind Wal-Mart. Movie tickets are about $2.50!" (It's the Cinépolis VIP Antea Querétaro if you want to look up movie times)
We're sold.
Buy Things You Can't In Your City
Your ILP city will have a few stores where you can pick up the basic necessities, but Querétaro has a Walmart which means you can find basically anything you could need (like imported food you're missing from home: candies, pasta sauce, peanut butter, more American brands, etc.).
The Walmart and most movie theaters are in an area called Antea which is on the outskirts. You'll find this iconic superstore, along with a few shopping malls and fun centers (we love ice skating and Go-Karting here).
It's best to take a taxi since Antea is on the outskirts of the city, but everything in the city's historic district is rather walkable, so you won't need to pay for taxis your whole trip.

Places To Eat
You can get your fill of the yummy and local food in Mexico here (tons of tacos, tamales, atoles, and ceviche) but this city also has some American chains when you need 'em:
Buffalo Wild Wings
Chili's
PF Chang's
California Pizza Kitchen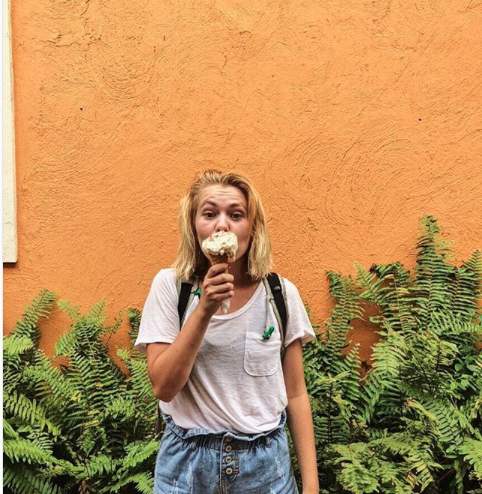 Nearby Adventures
Did you know Mexico has "magic towns"? There's so many destinations across the country that we love, but these specific towns are areas that have been highlighted as places that are special and meaningful to Mexico's culture and heritage. They're stand-out cities!
There's a couple right outside of Querétaro that we recommend seeing if you have an extra day to tack onto your trip.
Tequisquiapan
We've had volunteers stop over in the magically cute city of Tequisquiapan for a day or so wishing they had more time to explore the European style streets and cathedrals. It's an easy day trip from the city of Querétaro. Come explore all the things about Tequisquiapan while you're in the area.
Bernal
Just an hour away by bus sits this colorfully, magical town. We've got full guide to Bernal to help you plan your trip.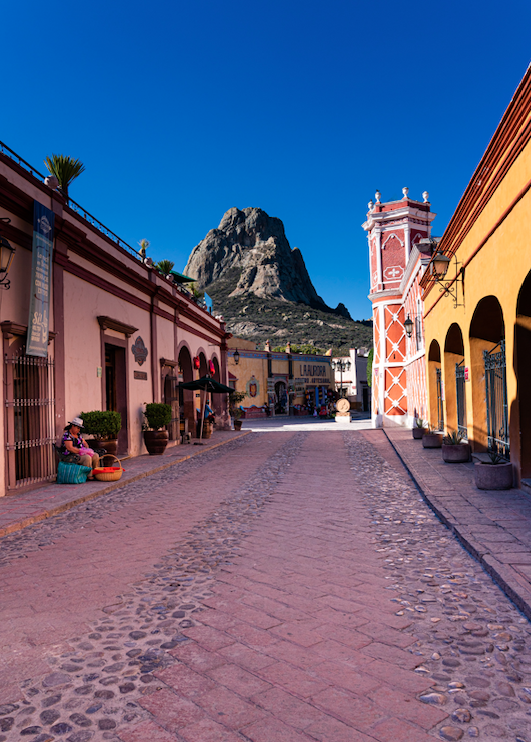 How To Get Here
From Queretaro
The best jumping off point is from the colorful city of Querétaro — it's a big hub to many places around Mexico, and connects to Mexico City which is an even bigger hub.
The bus tickets out of Queretaro can be purchased online, or at the kiosks when you get to the bus stations in your city. Some places only accept cash, as a heads up. If you go with the online route, they will email you a ticket and then you can print it off in the office at the school.
That site above works best if you use it in Spanish (they do allow you to translate it into English) but we ran into issues when it came to processing payments, so best to conduct this in Spanish if you're booking online (your Local Coordinator can help you with this).
Oh and traveling around Mexico by bus is a cinch, if you have this info.
Getting Around The City
The central, historic district is rather walkable, but if you have plans to visit some of the more American chains restaurants or go to the Walmart in Antea, you'll want a taxi.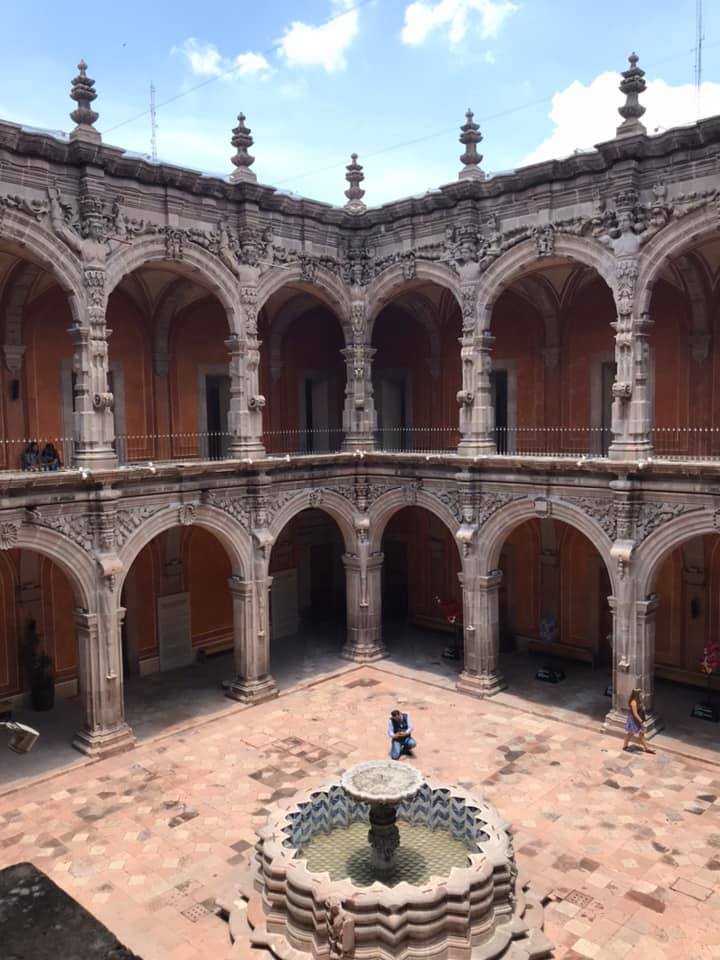 Come explore Mexico for your semester abroad
The secret is that you really have it all when you come volunteer in Mexico — a semester full of the cutest kids, amazing culture, rad food (tacos, people ... tacos!) the best weather for traveling and some of the prettiest vacation spots in the world.
Click that button to learn more about how the volunteer program in ILP works, costs, what a typical day looks like, and semester dates: