We know you're all about the jungle adventures and sunny beaches on your semester in Mexico, but don't forget about the outrageously colorful cities around, like Querétaro.
Are you planning on spending a few weeks in Mexico, just traveling around? If you're here for just a short visit, I'd rethink your itinerary — there is oh-so-much to do in this country, that a week or two isn't going to be enough time to experience it all. Especially, since there are dozens of captivating little magic cities like Querétaro hiding in the hills (and don't make it on many short itineraries). Luckily, volunteers who are spending a whole semester in Mexico have plenty of time to bus over to a different city every weekend (and see even more on vacation days).


---
Are you seeing the right spots in Mexico?
Get a peek at where you could be spending weekends and vacations if you volunteer in Mexico.
---

While there are dozens (and dozens and dozens) of cities we love in Mexico, this post is all about the Spanish-inspired city of Querétaro (also known as Santiago de Querétaro), and piling on the compliments.

Here is why ILP volunteers came here again and again during their semester:
Our Favorite Parts Of The City
This city is pretty … there's no way around it. You are going to want to photograph these charming streets because most alleyways are lined with buildings in creamy yellows and vibrant oranges, plus the city is encircled with towering archways that form an ancient aqueduct. Spot statues and walls spilling over with greens and flowers and trick all of your friends into thinking you've deciding to spend a semester in Spain, not Mexico ... Or maybe Rome, if you take photos by the Roman-style aqueduct that runs through the city (built way back in the 1700s).
There are also countless cathedrals and churches nearby (spot a few below) which are just begging to be explored; we recommend planning a couple hours in the morning to just walk the quiet streets and see what you stumble upon. In particular, you'll find loads of colorful buildings along 5 de Mayo and 16 Septiembre streets.
If you'd like more of a guide to your wanderings, here are some highlights you should see:
The Historic Center
Also sometimes known as El Centro, a portion of this area is completely cut off from roadside traffic and arguably the most charming. You'll find dozens of buildings from the 1700s which make quite the setting for just strolling around. Here's what one ILP volunteer loved about the city center:

"EL Centro is in more of the heart of the city of Querétaro. There are tons of cathedrals, city parks, street performers, souvenir shops and markets. It is so beautiful, and gives a really nice taste of the culture of Querétaro." You'll run into picturesque fountains, towering monuments, and other attractions to admire — see why this place is kind of the hub of the city?
Pro Tip — Tons of festivals, concerts and events happen in this city all of the time. You can grab a calendar of events that are coming in the gardens just east of Santa Rosa Temple.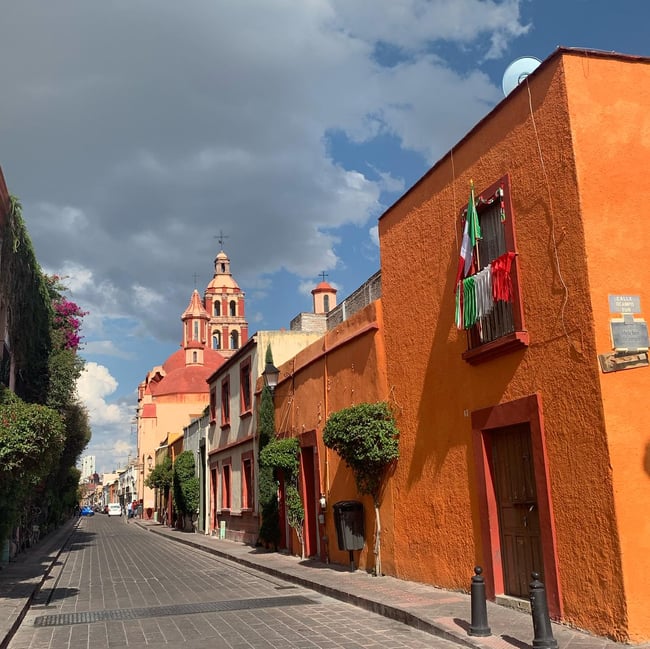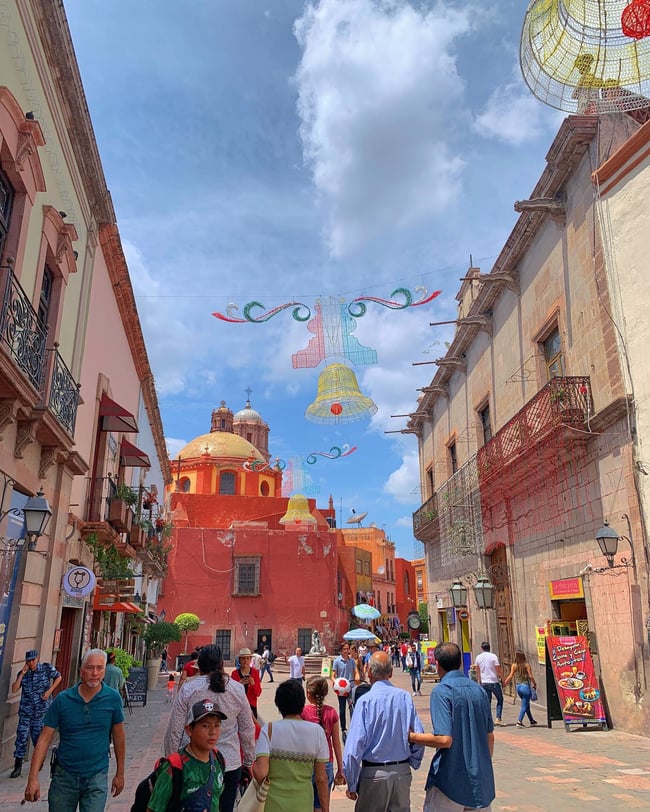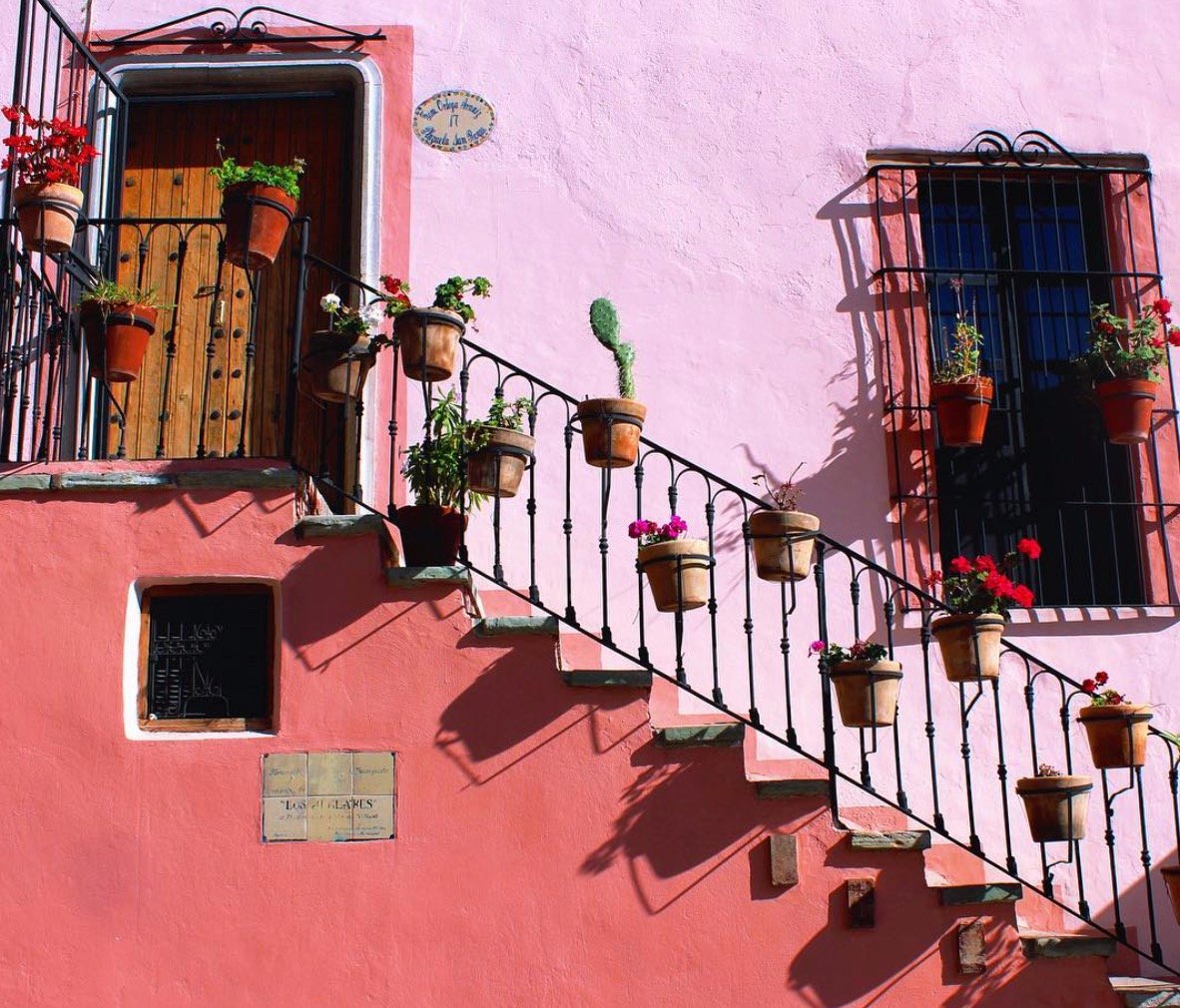 Zenea Garden
Zenea Garden might be the second best place to soak in the sights and local culture while you're vacationing in Querétaro. It's a big open square and garden with benches and walking paths to wander on, but along the borders of the gardens you'll find restaurants and cafes serving up local dishes, a stunning cathedral on one end, and usually some markets or vendors selling local handicrafts.

On Sundays you might find a full band playing in white uniforms under the gazebo or a lone musician on other days. It's completely free, and a can't miss, especially since there are buildings this pretty and colorful.
Here's the address:
Calle 16 de Septiembre 8-24, Centro, 76000 Santiago de Querétaro, Qro., Mexico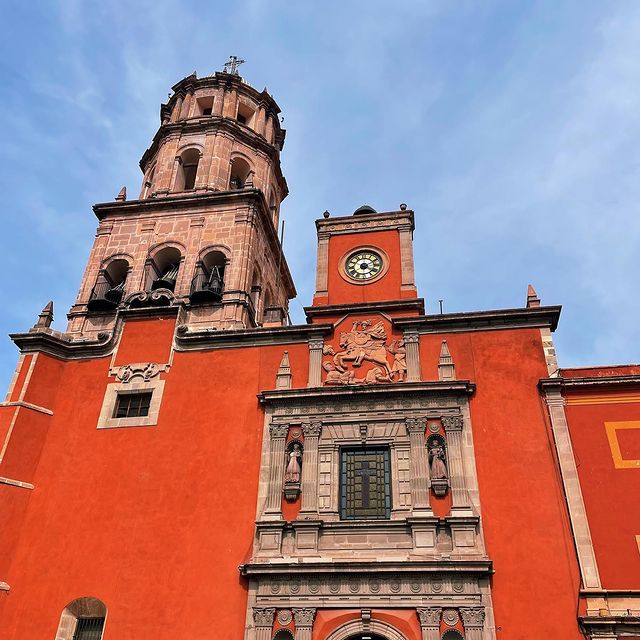 Mexico's Smallest Pyramid
This spot is technically located outside of the downtown area, but it's a quick taxi or Uber ride (about 20 minutes) away — and worth the time if you're in Querétaro. Known as El Cerrito, it's known as Mexico's smaller archeological site, founded way back in the year 300. Researchers believe the site was a religious and ceremonial area to worship a female goddess, until the collapse of the city and civilization, which appeared to happen around 1168.

Visit El Cerrito gives you the chance to explore another set of Mexican ruins, take a peek into a historic civilization, and learn more about the museum on the grounds. Another convincing thing to consider? It's free to enter and explore (and option Tuesday to Sunday. Hours fluctuate, closing at 2:30 PM from Tuesdays to Fridays, and closing at 4:00 PM on weekends).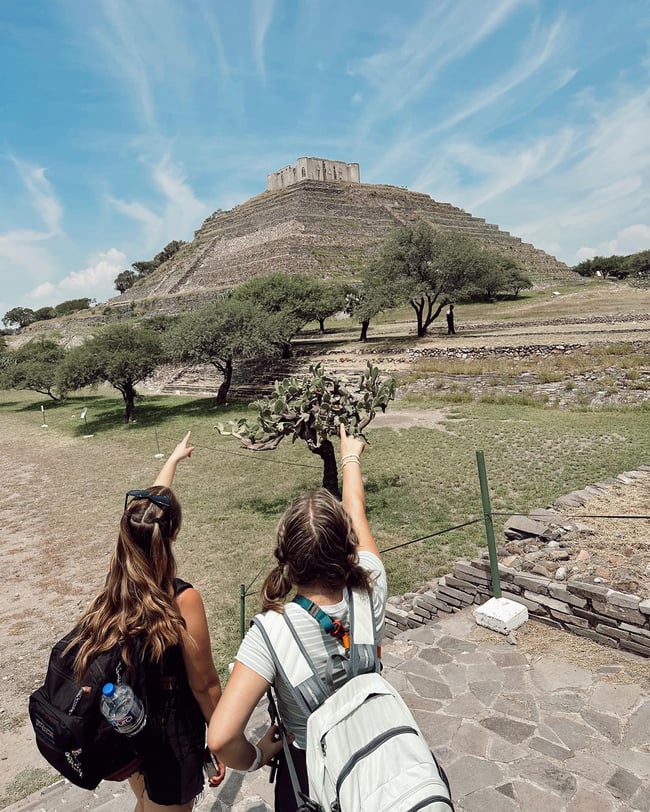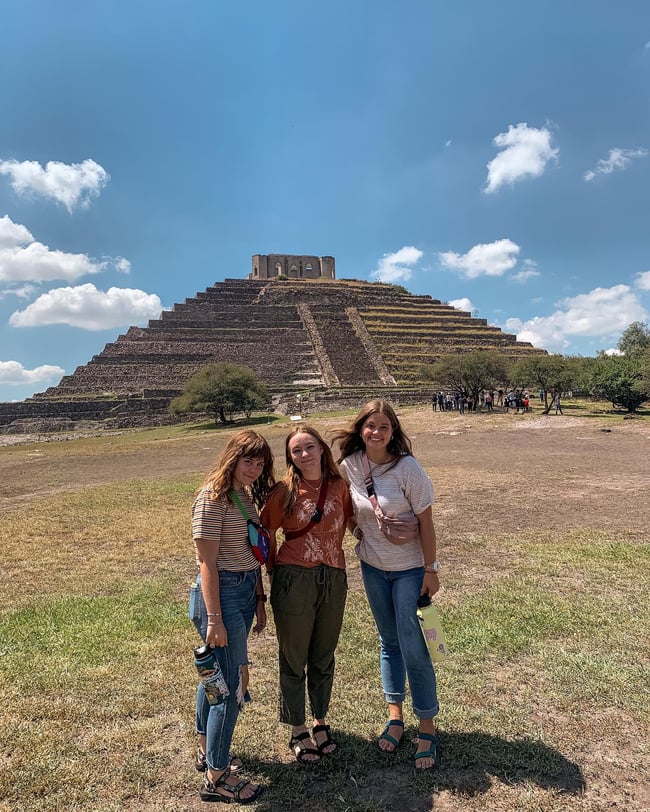 A Few Museums

If you love culture and art you can't miss a few museum visits. You'll find dozens of museums dotted over the city (some just right next to each other — there are a lot of museums here!). Here are few suggested ones to visit, if you're looking for some guidelines

Mucal Calendar Museum — This place isn't just for avid calendar fans, it's a museum full of some of the most fascinating ways to keep time, included ancient Aztec devices. You'll also find a spread of vintage calendars that are fascinating to look at.

Address: C. Francisco I. Madero 91, Centro, 76000 Santiago de Querétaro
Hours: 10:00 AM to 6:00 PM, closed Mondays
Cost: 30 pesos
Museo de la Casa Zacatecana — Take a peek into the wealthy life of 200+ years ago, while getting caught up in the tale of a murder. This museum is a reformed mansion, still full of the lavish furnishings and decorations of a wealthy family. The history of this place is also fascinating (and involves several murders).
Address: C. Independencia 59, Centro, 76000 Santiago de Querétaro
Hours: 10:00 AM to 6:00 PM,
Cost: 60 pesos


The Museum Of Art

— Not only does this museum host concerts, conferences, book presentations, theater plays, special events and educational programs, but it is also home to one of the most beautiful courtyards in Latin America (peek that picture below!) We also love the artwork housed inside, but paying the fee to admire the courtyard is definitely worth it.

Address: Calle Ignacio Allende sur14,

Centro Historico, Querétaro City


Hours: 10:00 AM to 6:00 PM, closed Mondays


Cost: 30 pesos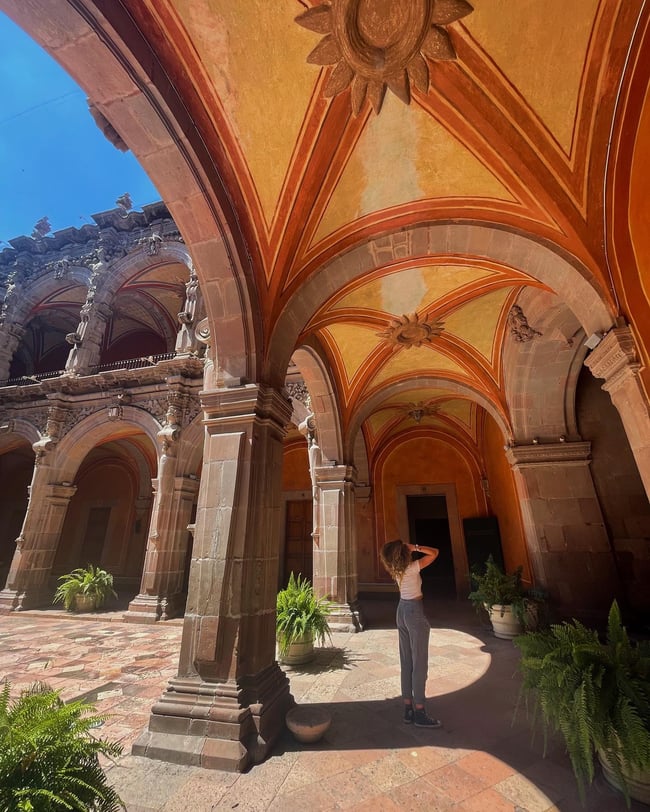 Sunset At The Zone Diamante
Several cities in Mexico have a Mirador (a lookout point perfect for sunsets) but in Queretaro, you'll need to head to the Zona Diamante area — it's perched higher than the rest of the city, which means you can look down and see the whole historical center sprawling out below you. Watching the sunset glow orange and yellow over so many church steeples as it sinks behind the towering mountains is one of the most photogenic moments.
Go For A Hike
Looking for a unique view of the city? Pull on your sneakers and go enjoy one of the hiking trails that you'll find surrounding the city. One volunteer said she highly recommended the hike! You'll get beautiful skyline views of Querétaro, plus you'll have a chance to escape the crowds of people which we're always a fan of.
I'm a big fan of AllTrails and they have a list of several hikes in the area plus reviews and tips from people who've recently hiked them.


A List Of Pretty Churches
There are dozens of churches and cathedrals in this city, and it's well worth your time just walking around and peeking your head insides the ones that catch your attention ... but be sure to visit a least a couple of this list. Below, we have some of the more popular churches to visit with two notable mentions. If you only have time to visit two churches, visitors suggest prioritizing The Santa Clara Church and the Templo de Santa Rosa da Virtobo (more on those two, below).
The Santa Clara Church
The Santa Clara Church is for you if you're into old Baroque styles with an interior bursting full of gold, intricate carvings. The church is about 350 years old, and most visitors tend to walk into the inside, and sit down to better appreciate how opulent the decorations are — it's kind of like buckets of melted gold were dripped across every chandelier and decoration, making for quite the lavish decoration.
The outside is low-key gorgeous with pretty pastels and domed roof, but the detailed Baroque inside will really leave you speechless.
Here's the address: Jardin Guerrero 8, Centro, 76000 Santiago de Querétaro, Qro., Mexico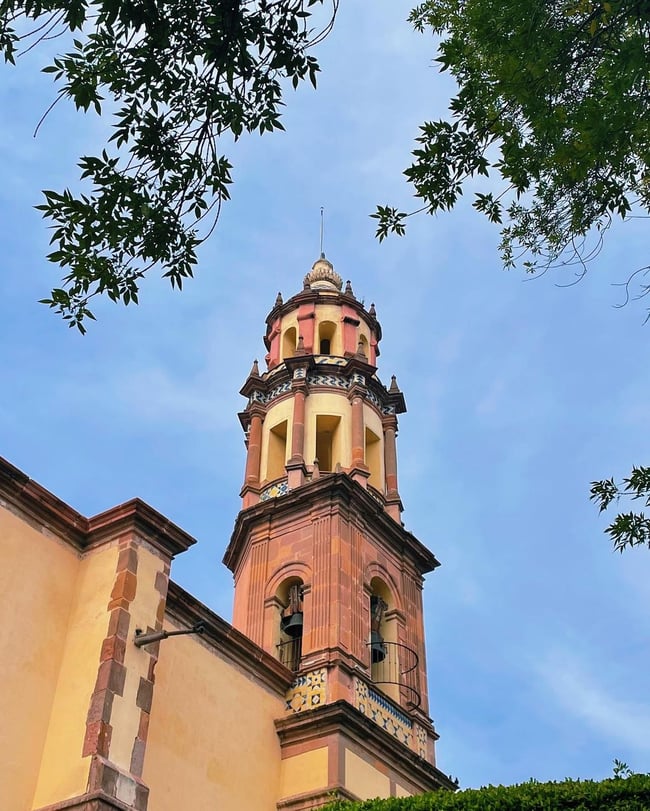 Templo de Santa Rosa de Viterbo
Another weathered gem that's hiding some beauty, this particular catholic church has enough detail on the inside for you to admire in two or three visits. Some visitors say if you only visit one church, have it be this one. It's a beautifully elaborate Baroque church that isn't to be missed.
Outside of the church, you'll find a quiet square where you can hang out, grab a drink or snack from the little cafe, a buy a couple of crafts if there are some vendors hanging out by the square's fountain.
Here's the address: José María Arteaga 89, Centro, 76000 Santiago de Querétaro, Qro., Mexico
St. Philip Neri Cathedral
Often referred to as simply "The Querétaro Cathedral" and you can't miss it because it's located right in the city center. The beautiful church was built in the late 1700's and is a working space even today. If you time your trip right you can even come attend a mass here.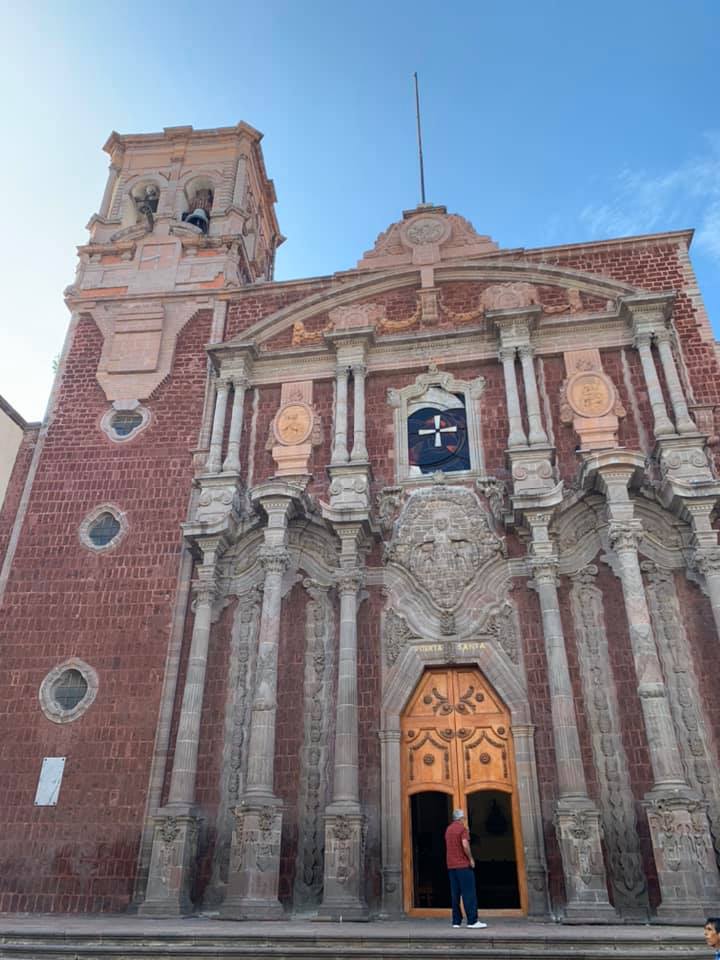 Church of the Congregation of Our Lady of Guadeloupe
Are you seeing a pattern yet? Cathedrals are well loved in Mexico and Querétaro is no different.
This beautiful church is another one you'll likely pass by as its conveniently located. If you pass by, take a step inside. Visitors are welcome and the inside is just as beautifully detailed as the outside.
Address: Pasteur, esq.16 de Septiembre, Queretaro City, Mexico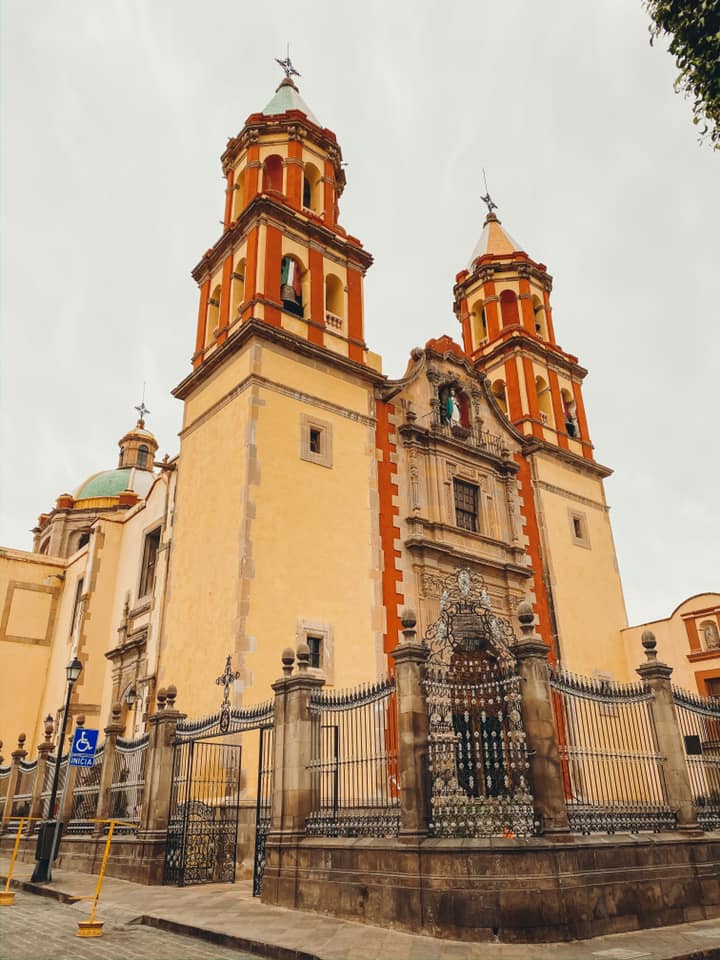 Shop For All The Things (And See A Movie)
See A Movie
Want to cool off in the A/C while watching America films for just a few dollars? You're in good company — Here's what one ILP volunteer said: "There are a bunch of movie theaters in Querétaro. The closest theaters are at Antea and across the street at the Mall behind Walmart. Movie tickets are about $2.50!" (It's the Cinépolis VIP Antea Querétaro if you want to look up movie times)
We're sold.
You may also want to do a little shopping after your showing. Most of these movie theaters are at the shopping centers with favorite stores like Zara and H&M.
Buy Things You Can't In Your City
At Walmart
Your ILP city will have a few stores where you can pick up the basic necessities, but Querétaro has a Walmart which means you can find basically anything you could need (like imported food you're missing from home: candies, pasta sauce, peanut butter, more American brands, etc.). It's a handy place to take a weekend trip if you're close enough and grab what you may not be able to find in your ILP city.
The Walmart and most movie theaters are in an area called Antea which is on the outskirts. You'll find this iconic superstore, along with a few shopping malls and fun centers (we love ice skating and Go-Karting here).
As a heads up, past visiting volunteers say it's best to take a taxi since Antea is on the outskirts of the city. Everything else in this city is rather walkable, so you won't need to pay for taxis your whole trip.

Shopping At Mercado La Cruz
To get the true Mexico market experience, head to la Cruz. It's a combination of everything: foodie vendors selling drinks and fresh fruit, piles of groceries, a meat counter, hot grills serving up meat to stuff into tortillas, etc. Walk down rows of shoes, hanging textiles, folded t-shirts, and even a few pets for sale. It's a loud, vibrant, bustling experience — don't forget to look up to see colorful pinatas over your head.
Shop For Some Unique Souvenirs
While there are your fair share of t-shirts, keychains, and other souvenirs for sale, there are several stands tucked away in the streets selling real gems. Around Querétaro, there are vendors selling homemade handicrafts: Find beautiful artwork, handwoven textiles, handmade jewelry, and more. One particular souvenir to keep an eye out for is the Otomi doll, inspired by the Otomi people, an indigenous group living in central Mexico. The unique colors and floral patterns can be seen in some Otomi dolls and other textiles available in this part of Mexico.

Places To Eat
Local Spots
We love all the foodie spots in this city in particular (but let's be honest, the food in Mexico is just killer). In particular, there are a few traditional dishes to keep an eye out for including Enchiladas Querentana (tortillas covered in salsa, and stuffed with chicken, potatoes, and carrots), Nopal en Penca (cactus that's stuffed with lots of herbs and onions, then served with lots of cheese, avocado, and salsa). And for dessert, niece de mantecado (a creamy collection of vanilla ice cream, raisins, other dried fruits, and cinnamon).
Around town there are tons of local eateries with rave reviews that volunteers have scheduled out entire weekends to hit multiple spots and go back to their ultimate favorite eateries. If that sounds like your kind of itinerary, here are a few to try out:
Las Deliciosas Gorditas del Portal
Diktaur


Zandunga




Hank's Querétaro

Restaurante Nicos

Chucho El Roto




San Miguelito




Restaurante Las Monjas

Las Deliciosas Gorditas Del Portal




Restaurante Save Querétaro

Begonia Mandarina (Not local, but home to "the best bagels").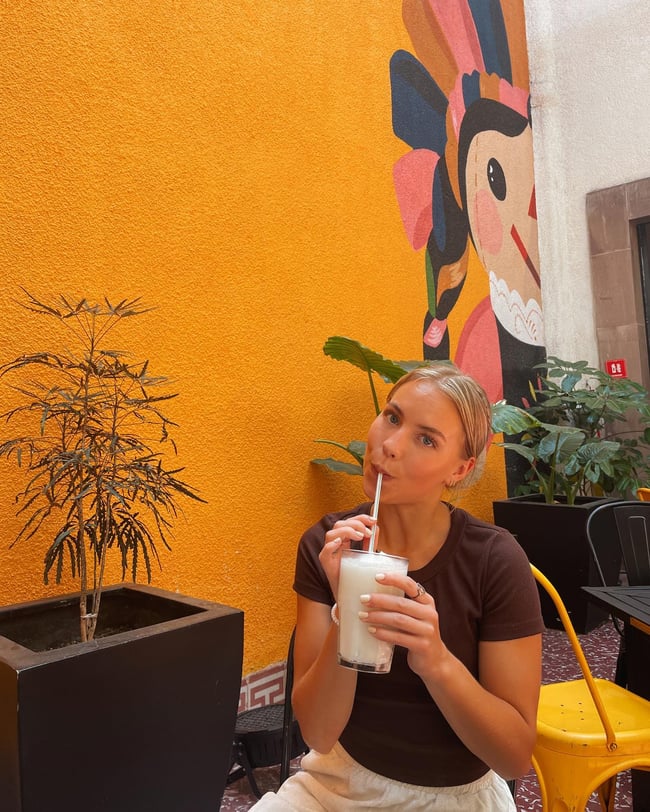 Places You Know From Home
You can get your fill of the yummy and local food in Mexico here (tons of tacos, tamales, atoles, and ceviche) but this city also has some American chains when you need 'em. After living in Mexico for an entire semester, sometimes it's nice to eat at a restaurant you know and love from home. Though you'll find some others, here are a few that ILP volunteers have loved visiting to get a little taste of home:
Buffalo Wild Wings
Chili's
PF Chang's
California Pizza Kitchen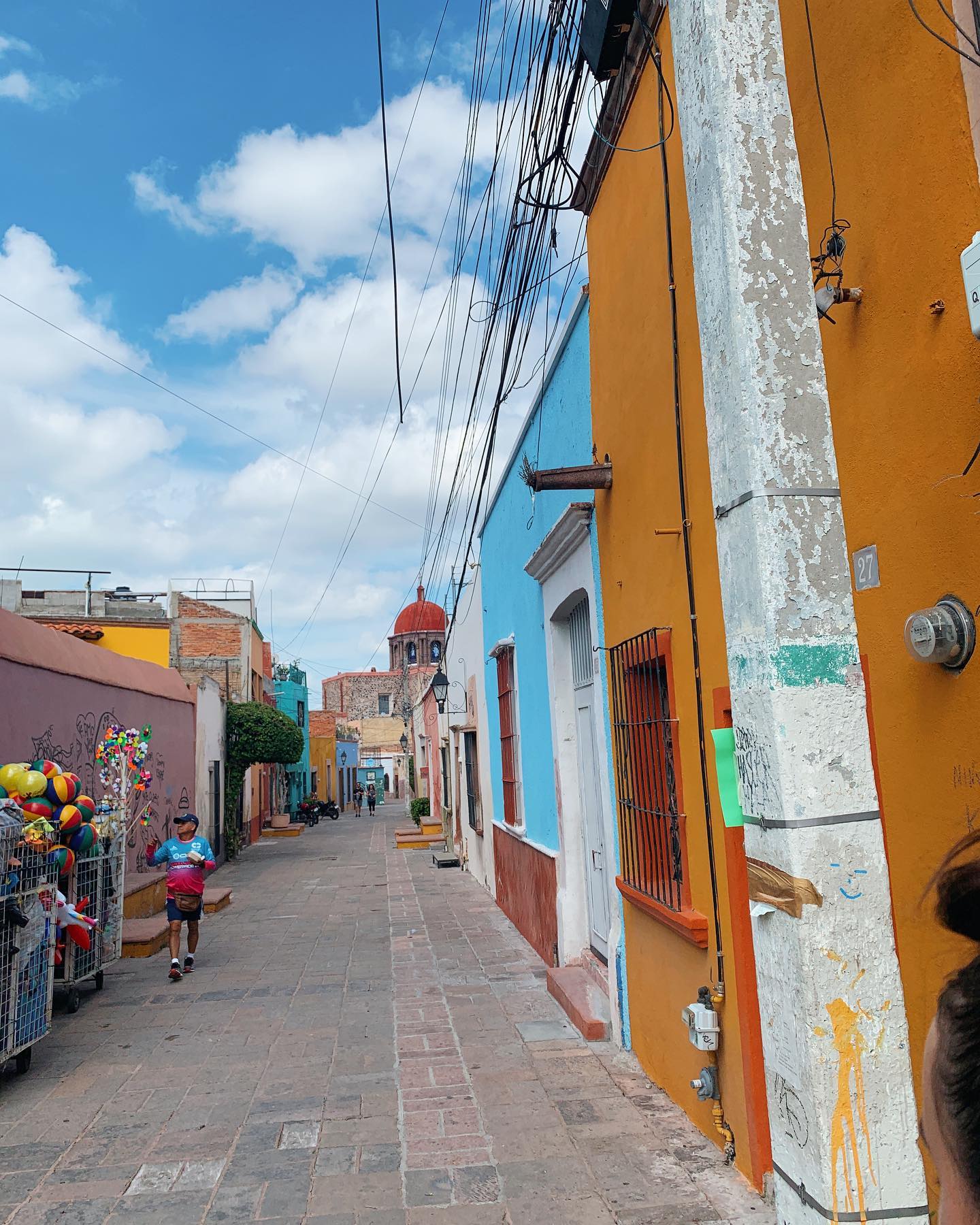 Nearby Adventures
Did you know Mexico has "magic towns"? There are so many destinations across the country that we love, but these specific towns are areas that have been highlighted as places that are special and meaningful to Mexico's culture and heritage. They're stand-out cities!
There's a couple right outside of Querétaro that we recommend seeing if you have an extra day to tack onto your trip.
San Miguel De Allende
We come to San Miguel De Allende for the church pictures and the food. You'll want to take about 2,301 pictures of the Parroquia de San Miguel Arcangel church, because it's that pretty … and looks different in the morning, afternoon and evening so you may want to visit it more than once to get the best lighting. Break up your day of eating churros and tortas (and lavender lattes) with a visit to the Botanical gardens and walking around the picturesque streets.
From San Miguel De Allende, you can hop on a bus that can take you over to Querétaro (check routes and prices here).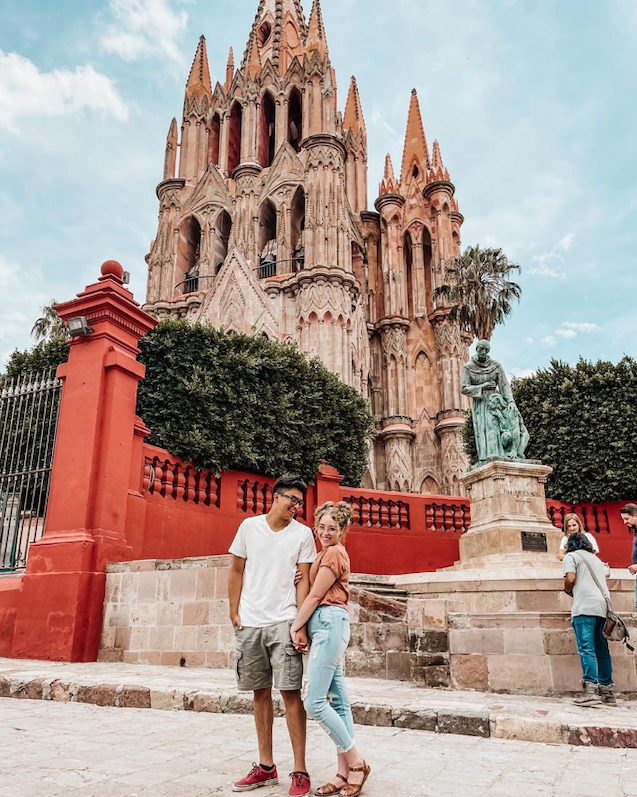 Leon
The city of Leon is sometimes called the shoe capital of the world, and after a visit to their utterly massive leather market you will see why. Plus, this city is home to what could be our most favorite favorite cathedral — a French Neo-Gothic church that's particularly pretty on the outside in the morning and evening light. Or, come visit in the fall and wake up early to see the sun rise over dozens of decorated balloons slowly rising into the pink and blue sky. See why we love all the things to see and do in Leon?
From Leon, there's a 2.5 hour bus that can take you to Querétaro, no problem. Check routes and prices here and here.
Tequisquiapan
We've had volunteers stop over in the magically cute city of Tequisquiapan for a day only to realize they wished they had more time to explore the European-style streets and cathedrals. It's an easy day trip from the city of Querétaro. You can either taxi there (about an hour drive) or bus for just over two hours — you'll just need to make a connection in San Juan del Rio. Look up bus routes and prices from Querétaro to San Juan del Rio here, here, and here, then from San Juan del Rio to Tequisquiapan here.

Come explore all the things about Tequisquiapan while you're in the area.
Bernal
Just a couple of hours away by bus sits this colorfully, magical town. We've got a full guide to Bernal to help you plan your trip, but get excited for the chance to hike the monolith for an amazing view, then wander the town center for the chance to snag some dinner (and a few desserts if you're my kind of traveler).
Go by bus and make a transfer in Cadereyta (here's the routes and itineraries for that leg of your journey), then just taxi 20 minutes until you get to Bernal. Or you can taxi the whole way and make it there in under an hour.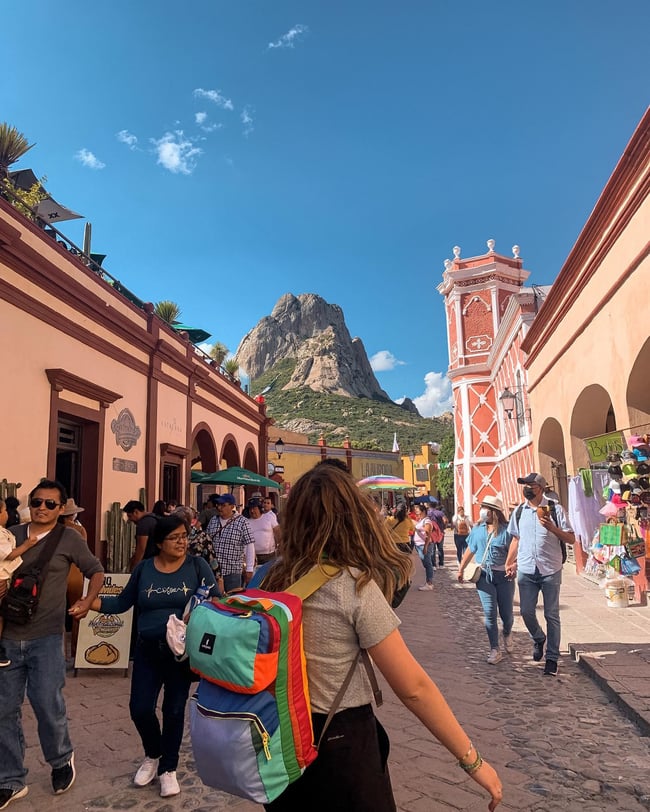 How To Get Here
Querétaro is a big hub to many places around Mexico, and connects to Mexico City which is an even bigger hub.
The bus tickets to Queretaro can be purchased online, or at the kiosks when you get to the bus stations in your city. Some places only accept cash, as a heads up. If you go with the online route, they will email you a ticket which can be printed off.
That site above works best if you use it in Spanish (they do allow you to translate it into English) but we ran into issues when it came to processing payments, so best to conduct this in Spanish if you're booking online (your Local Coordinator can help you with this).
Past groups have also been visiting Pachuca, and taken a Futura bus to Querétaro.
Oh and traveling around Mexico by bus is a cinch, if you have this info.
Getting Around The City
The central, historic district is rather walkable, but if you have plans to visit some of the more American chains restaurants or go to the Walmart in Antea, you'll want a taxi.
Places To Stay
You have your pick, but the El Mexa hostel comes with rave reviews from one ILP volunteer: "literally the best hostel ever, super spacious, super kind staff, and a beautiful roof to hang out on and watch the sunset). No breakfast included, but free drinking water." We're in!

Another group stayed at the Septimo Hostal which is about 10 minutes away from the city center (and less than a mile away from several spots that are probably on your itinerary), with free breakfast available.
Another group booked this Airbnb that had plenty of space for their group, as well as a location that was rather close to a few places on their itinerary. Another group hung out at this Airbnb if that's helpful to know. If you're looking for more options, this apartment with a terrace is another spot ILP groups have stayed at in the past.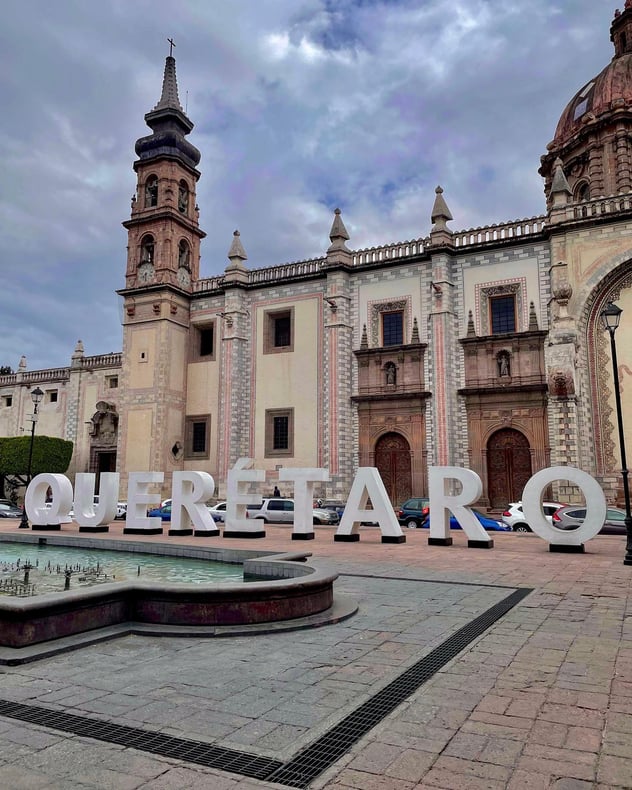 Come explore Mexico for your semester abroad
A semester full of the cutest kids, amazing culture, all our favorite foods, the best weather for traveling and some of the prettiest vacation spots in the world ... it's all waiting for you in Mexico. Click that button to learn more about how the volunteer program in ILP works, costs, what a typical day looks like, and semester dates: