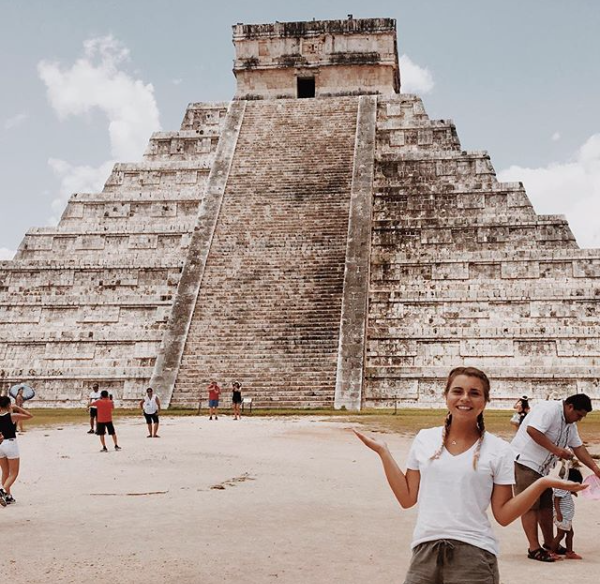 Here's how you can take an LDS church history tour of one of the most famous ruins in the world.
If you aren't dreaming of Mexico, you need to be. Not only are you diving into a country full of pristine beaches, jungle adventures, and more world-famous ruins than you can count, it's also home to a world wonder.
---
Traveling around in Mexico?
If you're thinking about traveling around this country, you might want to check out this Mexico Destination Guide to help you plan your trip.
---
While we think the ruins of Teotihuancan or Palenque, Mexico are also worth seeing, you're probably interested in seeing the main attraction: Chichen Itza. Chichen Itza is just a three hour drive from Cancun (a favorite vacation spot) and even less from a handful of other favorite jumping off points and shouldn't be missed.
A Bit About Chichen Itza
Chichen Itza was one of the most powerful Mayan kingdoms from about 600 to 900 AD and was mysteriously abandoned by 1250 AD, but has some really unique LDS connections. We recommend going with a tour so they can point out the religious significance of this area's history and the symbolism carved in the ruins.
We have a complete guide to Chichen Itza here, but if you'd like more information on getting a religious perspective with a tour, keep on reading.
Tours To Check Out
Alma Tours
One of the most well known in the area, Alma Tours arranges transportation from Cancun which simplifies things for you. They have several tour packages all over Mexico (everything from day trips to 7+ day adventures), but we think ILP volunteers will be interested in their Chichen Itza Tour.
LDS Cancun Tours
Similar to the Alma tours, the tour includes pick up from your hostel or hostel in Cancun, and entrance fees to the site. If you have a say in who your guide is, past travelers love hanging out with Lemuel Jr, for the day! Just read a few of the Facebook reviews if you still need some convincing.
Mormon Encounter
Anther tour company that will take you all over Mexico with a religious perspective, this tour company does a Chichen Itza tour that may fit into your itinerary. Like the others, you'll have transportation arrange, entrance fees paid for and some other perks (like swimming in a nearby cenote) along with a guided tour of Chichen Itza.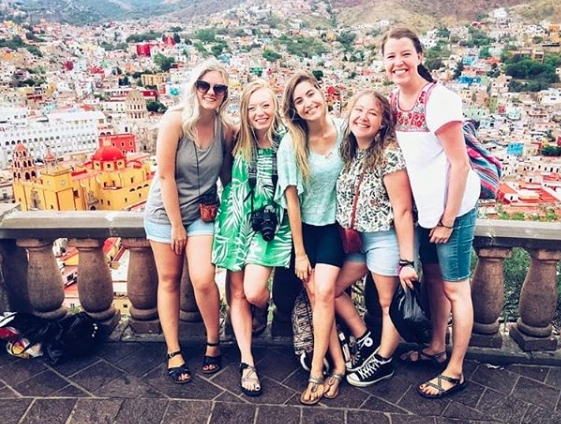 This could be you, living in Mexico!
Come find out more about teaching English with International Language Programs (no experience necessary):