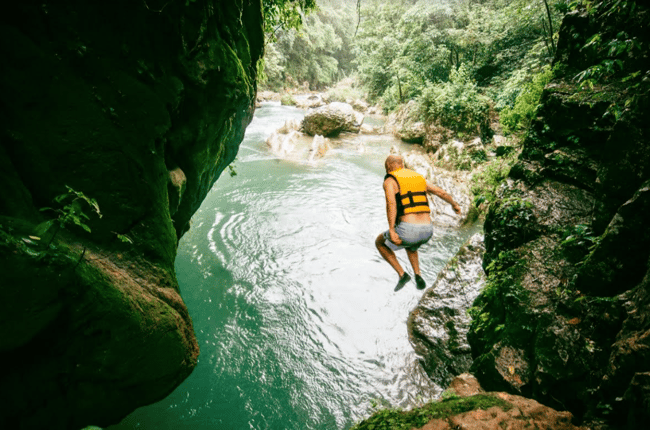 Woah, hidden gem alert! If you think you know what's waiting for you in Mexico, think again.
Come to this section of the country and find out what we mean. Complete with thundering waterfalls and thick forests, you'll feel like you hopped over to Costa Rica (without the price tag of actually going there). Wondering where this magical place is hiding? Welcome to Sierra Gorda!


---
Thinking about Mexico?
See what volunteering in Mexico is all about.
---


Mexico is one country that continues to unfold surprise after surprise. This country is packed full of so much to do you wouldn't be able to see it all, even if you spent a whole semester there volunteering with ILP. Our newest find is this expansive nature reserve that is totally under-the-radar. Since there isn't a ton of info online (aka, it's not going to be full of tourists) here's the info you'll need on your Sierra Gorda adventure: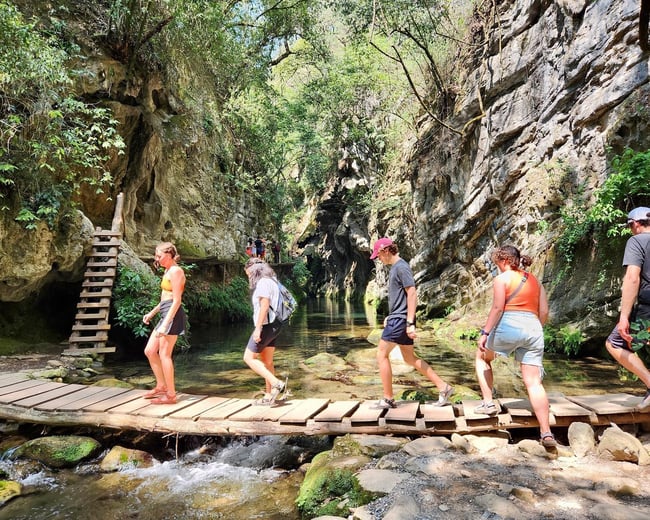 The Most Famous Sites
We'll get to this in a minute, but one of the best ways to see this region is with a tour and a guide (who has a car). We have links to some popular tour options below so it's easy for you to book, but here are a few of the most popular things to see in Sierra Gorda (just so you're aware).
Puente de Dios
This famous waterfall is an absolute stunner (and yes, the water really is that blue!). After a hike through the forest, you'll be lead to a huge bowl-like pool, with waterfalls surrounding you. The falls all pour into a huge swimming spot that leaks out into frothy rivers or delves deep into the rocks opening up caves you can swim through. The base of the falls have mossy rocks where you can soak in the view. Tours will suit you up with a life jacket and you can dive right on and swim around in that blue, blue, blue water. There's a reason this is one of the most popular things to see and do in the area!
Getting Here: This is best with a tour (you'll be set up with life jackets and other supplies).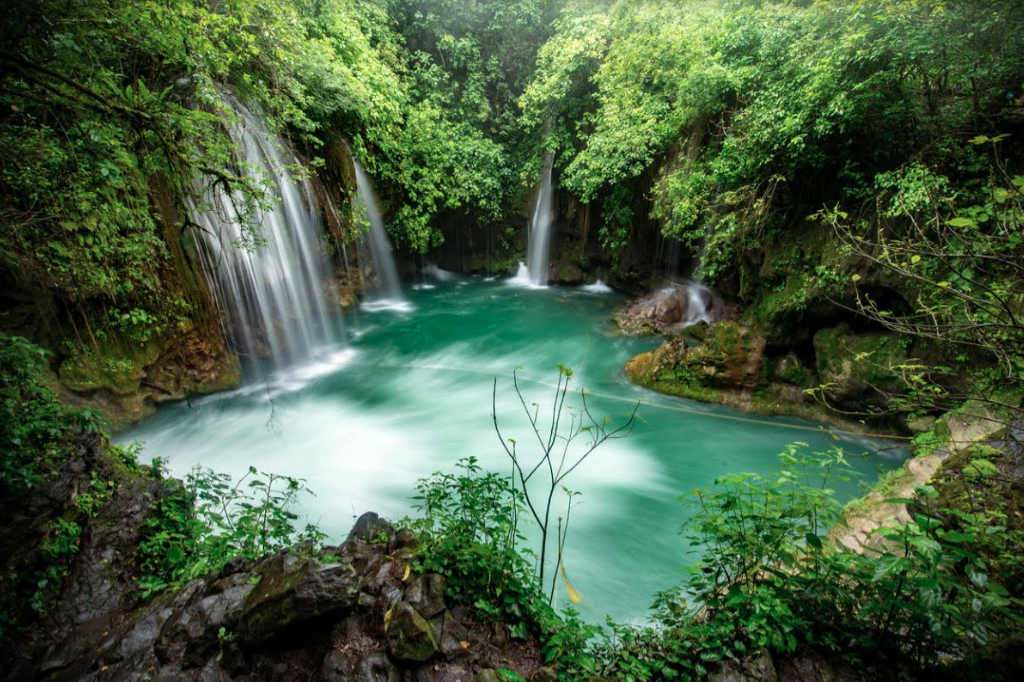 El Chuvejé Waterfall
A thundering set of falls cuts through cliffs thick with green moss and vines, and spills into a clear and shallow pool that's perfect for swimming. This waterfall is about a 20-30 minute hike from the road (about 1 KM) but is beyond worth the effort getting there. The river curves and dips, creating little pools that get up to 5 feet deep where you can take a dip in the clear (but cold) water. You'll want to pack the necessities even though it gets crowded on the weekends. There aren't any bathrooms or changing rooms, or anywhere to get snacks or water. So pack in what you need!

Getting Here: You can book a tour, or hire a taxi in town to take you there, wait while you swim, and take you back. It's about a 40 minute taxi ride. Most tourists go with a guide, but you can DIY if you'd like.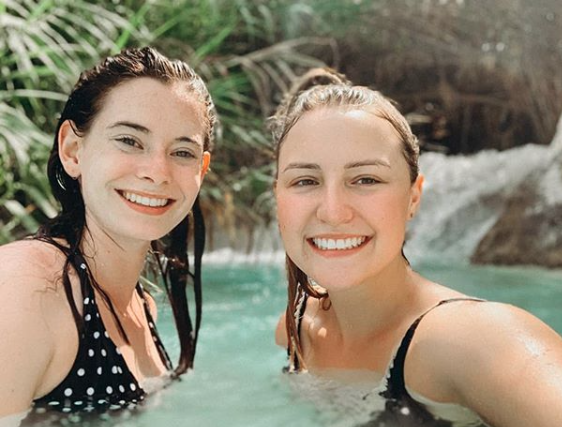 The Escanela River
This river is responsible for creating Puente de Dios. From way up in the hills of Sierra Gorda, the path of the Escanela River slices through limestone, creating swimming spots between the ancient trees that line either side of the river's path. It's a popular option for tours who can take you trekking along the river's path, stopping at sections where you can jump from the rocky cliffs into the river.

Getting Here: It's a popular tour option (more suggestions on that below).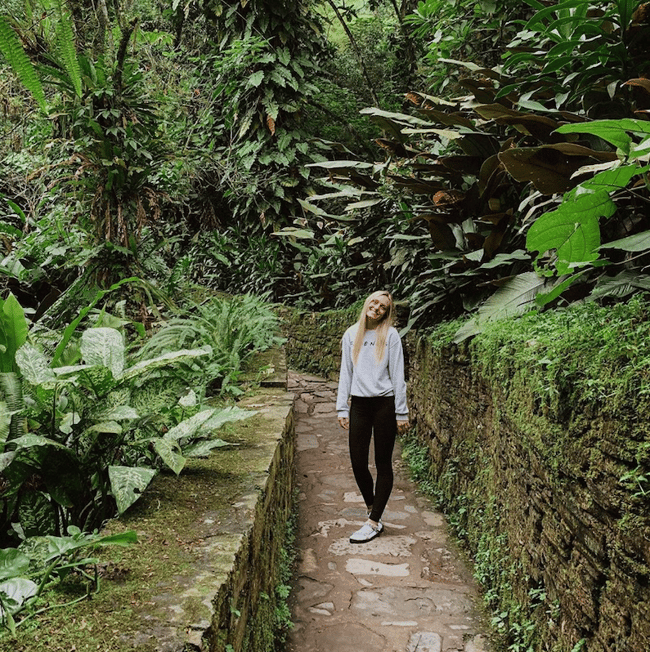 Going With A Tour To See It All
One of the best ways to explore the region is with a tour. You'll be set up with transportation and a knowledgeable guide who will go with you over mountains, through turquoise pools, and by thundering waterfalls.
Muli-Day Tours
There are a few things to do, so if you're looking for a multi-day tour experience, Sierra Gorda Ecotours does 2-4 day trips (overnight ones) that are a bit spendy, but are an option. They include transportation around, and your overnight lodging so that's something to consider. They're the frontrunner for these multi-day tours if you're into that kind of thing.
Half Or All-Day Tours
My advice? Pick what things you'll want to see and go with Soy Sierra Gorda. They have lots of tour options catered towards a more adventurous or a more ecological approach to the area. You'll find kayaking, canoeing, biking, hiking through deep gorges, etc on their adventure side. And on their ecological side? Things like finding waterfalls, hiking to the Spanish-churches, and focusing on the thick jungles and blue waters in the Escanela River (with some swimming of course) are all options.
Just to give you a taste at their canyoneering package, you'll join a guide to trek through the caves and mountains, discovering crystal pools to swim in and huge cliffs to rappel down. The scenery here is amazing — you can get this tour for 1800 pesos (about $93 USD) but there tour options include a range of price ranges. Get more info on their canyoning package here.
These guys are a good way to experience this part of Mexico. See pictures and info about the company on their Facebook page.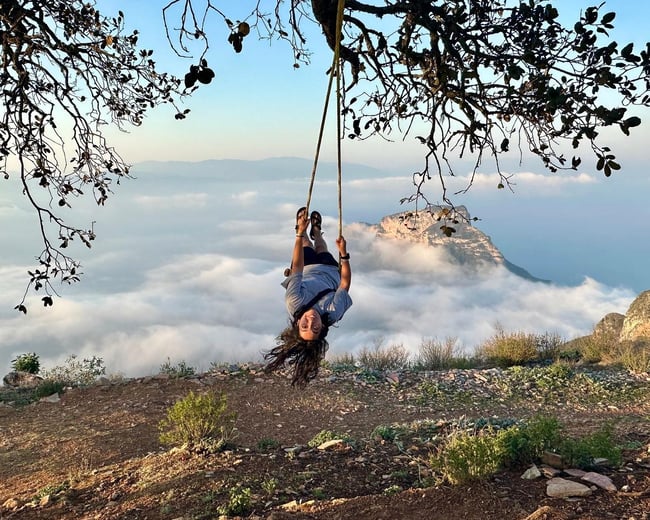 A Few Extra Things To See
Swim In Presa Jalpan
Needing another place to go for a swim? The town of Jalpan has a small water reservoir that's within walking distance of the city center (so an ideal way to cool off). It's a popular public hang out with families gathering to picnic, grill, and go kayaking on the calm water. There's a small concession stand, but you'll want to pack up plenty of water, a towel, and your swimming suit of course! The water is really clear and shallow, so it's a great spot for swimming.

Getting here is easy — it's a 30 - 40 minute walk past the main plaza of the city and pops right up on Google Maps, just type in "Presa De Jalpan". When you reach the camping ground, walk through the parking lot which will lead you right to the water.
See A Few Missions
The Franciscan Missions sprinkled throughout the region are a huge pull for tourists. These churches make the Sierra Gorda region a really unique section of Mexico for more than a few reasons. During the 16th through 18th centuries, Franciscan missionaries attempted to convert the local people who lived here, with some limited success. Most of the missions have since burnt down or destroyed, but a few remain and are stunning. There are ornate and intricate carvings that combine Baroque ideas of religion and regional beliefs: picture saints carved in bright orange stone next to the double-headed eagles and jaguars, as well as piles of corn.
There are five to visit, but some take effort to get to (you'll need access to a car, so a tour is a good way to go). But one is easily reached … it's found right in the main square of Jalpan.
The Mission At Santiago de Jalpan sports an intricately carved relief on one side, all done in a saffron colored stone, broken up by swirls of a deep red rock. There are curving arches, a clock face set in the stone, and an unmissable tower to finish it off.
Find it: Benito Juárez S/N, Centro, 76340 Jalpan de Serra, Qro., Mexico
Hours: 6:00 AM to 8:00 PM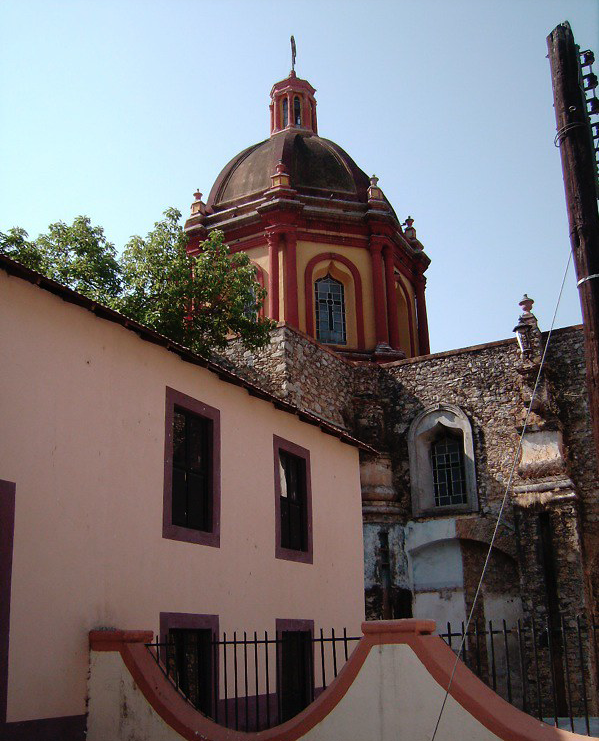 Photo from mosessis
Wait, Where Is This Place?
This place needs a little bit of explaining. The sites above are mostly in the Sierra Gorda, a huge nature reserve that's sometimes called "the green jewel of Mexico". It's home to rolling hills where hiking trails snake past thundering waterfalls, and turquoise swimming spots. Sierra Gorda is definitely off the beaten track, a spot that most tourists don't visit but the ones who do? They absolutely love it.

The area is found to the east of Queretaro, a popular spot. The Sierra Gorda is a huge biosphere covering deep valleys and cactus-studded mountains, but right in the middle you'll find a little city called El Jalpan. El Jalpan is home to a smattering of Spanish architecture, a few hotels, fewer restaurants and makes for the "home base" for travelers exploring the region. Make sense?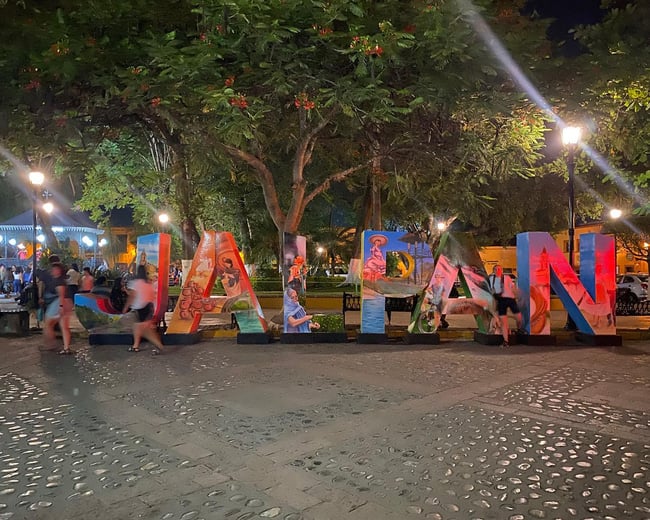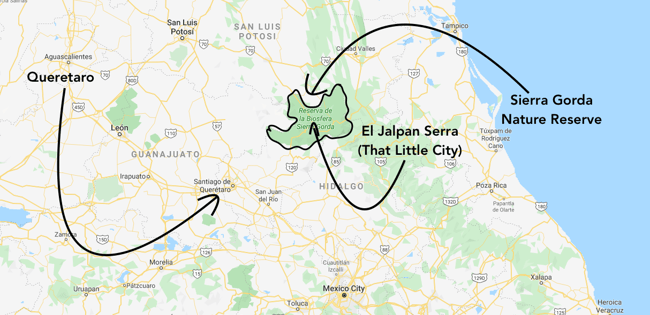 Where To Stay
Misión Jalpan
Found right in the city square, this historic building-turned hotel is the number one place to stay. The yellow and red archways of the Spanish Colonial structure is home to a 38 rooms, a pretty incredible restaurants, a swimming pool, and a few other amenities like A/C, and a courtyard filled with ferns and a fountain. The location also can't be beat, right in the middle of the city center. The place is historic so some of the rooms are rather dated, but it still is one of the best places to spend the night. Rooms are pretty affordable too, with room options that sleep four for about $80 a night. Book here.
Los Angeles
Another hotel built in the Spanish colonial style, you have an outdoor pool, a central location, and outdoor patio, plus an on-site restaurant. It's another good spot to stay if you can't get a room in the Mision Jalpan. Prices are affordable, with rooms who can sleep five at around $71 a night. Book here.
La Casita Ecologica
This pick is off the beaten path, a series of eco cabins nestled in the forest about 15 minutes south of the city. You'll need to taxi in and out of the city during the day, but at night, this is quite the place to stay. The cabins are built out of recycled material, there are some little tours and info sessions to enjoy (we're talking bee keeping, a sauna, yoga classes, tours of the organic garden, etc). You can find info about prices and booking (and see pictures) online.
This AirBnB
Past ILP groups have stayed here, which is about 20 minutes away from Jalpan if that's helpful to know. Book here.
Places To Eat
As a heads up, there are pretty limited restaurant options in this city. One of the most popular places to eat are at the Hotel Misión Jalpan (we have that info above, in the "Where To Stay" section). Here are a few other places to check out.
El Moro
Yum, come grab breakfast, lunch, or dinner on a terrace overlooking the city. Tuck into dishes like tacos piled high with crumbly cojita cheese and avocado, plates of spicy Spanish rice, or a Cecina steak (famous in this part of Mexico).
Address: 76340, Heroico Colegio Militar SN-S HOTEL MA DEL CARMEN, Centro, 76340 Jalpan de Serra
Hours: 8:00 AM to 10:30 PM, closed Sunday
Taco's Mary
In the mood for tacos? Of course you are. This little eatery is set up with plastic chairs and tables but serves up what you're looking for — street tacos, and other yummies like quesadillas, Cecina enchiladas, and a few options for tortas. The tacos are the star of the show though, topped with a handful of bright cilantro, a squeeze of lime, and crunchy radish slices.

Address: 76340, Miguel Hidalgo 20, El Mercado, 76340 Jalpan de Serra, Qro., Mexico
Hours: 8:00 AM to 3:00 PM, then from 7:00 PM to 11:30 PM, daily.
Carretas
Get your favorites at this place. It's known for seafood but you can also find Cecina steak, huevos rancheros, quesadillas, bowls of Aztec soup, stuffed peppers, and enchiladas sitting on top of a spicy sauce. Fresh juice, plates of fruit, coffee, and quite a few egg dishes make up the breakfast menu.
Address: Heroico Colegio Militar 10-C, Centro, 76340 Jalpan de Serra, Qro., Mexico
Hours: 8:00 AM to 10:00 PM
Tampanco's Restaurant
Um, yum? This restaurants has a few menu items that are hard to choose from. The area is pretty well-known for seafood to you can tuck into shrimp in a creamy sauce served with a salad and french fries, or a modern interpretation of huevos rancheros. Here for breakfast? Sit down for glasses of fresh juice and stacks of pancakes or bowls of fruit and granola. See more on their Facebook page.
Address: Carretera Jalpan Rio Verde km. 2 arroyo de las Canas, Jalpan de Serra 73640, Mexico
Hours: 8:00 AM to 8:00 PM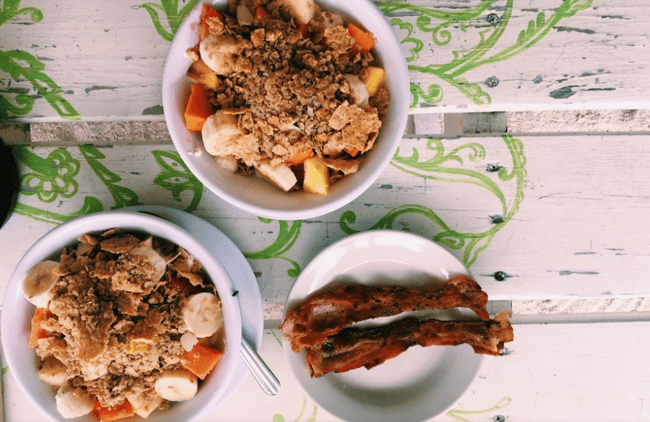 Tips You Should Know
Cash Is King
You'll want to bring enough cash for your trip here. There one or two ATMS in the city and only one place that exchanges cash (a jewelry store known as Dólar in the main plaza).
How Long To Stay?
This is a 3-4 day vacation. You'll want to budget time to get here from Queretaro (which is another favorite spot to spend a weekend … so you may want more days for this trip if you plan on spending time in Queretaro) plus about two days to do all the hiking around in the nature reserve that surrounds the city of El Jalpan.

Looking for more vacay spots? This Mexico vacation planner has our weekend trips, 3-4 adventures, and longer vacations all mapped out for you (you're welcome).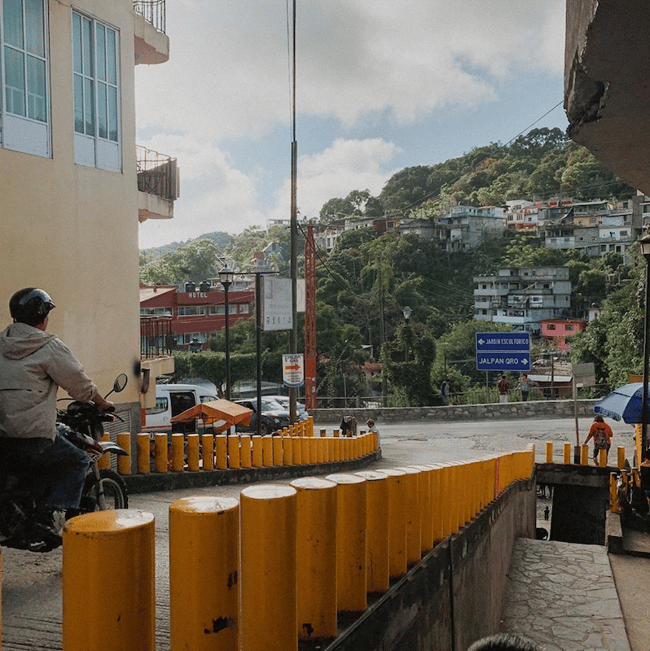 Getting There
From Queretaro
Whoever you're traveling in Mexico, you'll want to get to Queretaro first — it's the best jumping off point to visiting the Sierra Gorda. Queretaro is already a city we absolutely love (get all of our recommendations about your visit there through that link). There are daily buses that leave Querataro's main bus terminal. It's about a 3 hour and 15 minute drive that typically leave three times a day (8:10 AM, 12:00 PM, and 3:10 PM).
You'll want to book tickets from Queretaro to El Jalpan Serra (which is that little city found in the middle of the nature reserve, remember?). Volunteers love booking tickets online at Primera Plus. One way ticket are about 374 pesos ($19 USD).
Bring something for motion sickness even if you typically don't get nauseated. The road takes you high into the hills, winding back and forth on very curvy roads.
Then Get To Jalpan
You'll get dropped off at the Jalpan central bus terminal. The bus terminal isn't too far away from the city city, but it's not very walkable (20 minutes and not pedestrian friendly). There are taxis hanging around the bus terminal that can take you to where you need to go in the center. It's less than a 10 minute ride, and should cost more than around 30 pesos.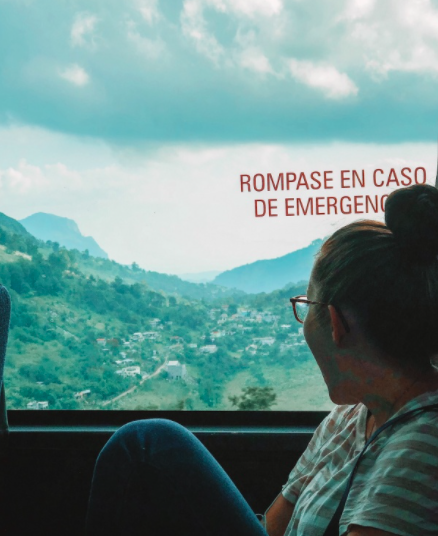 See the real Mexico
The things you'll see on a quick trip or cruise to Mexico doesn't even scratch the surface of the best things to see in the country. Come live here for a semester instead! You'll have days to explore your local city and every weekend off to visit a dozen colorful cities. Oh, and there's also vacation time to see your favorite beaches. It's a pretty sweet deal.