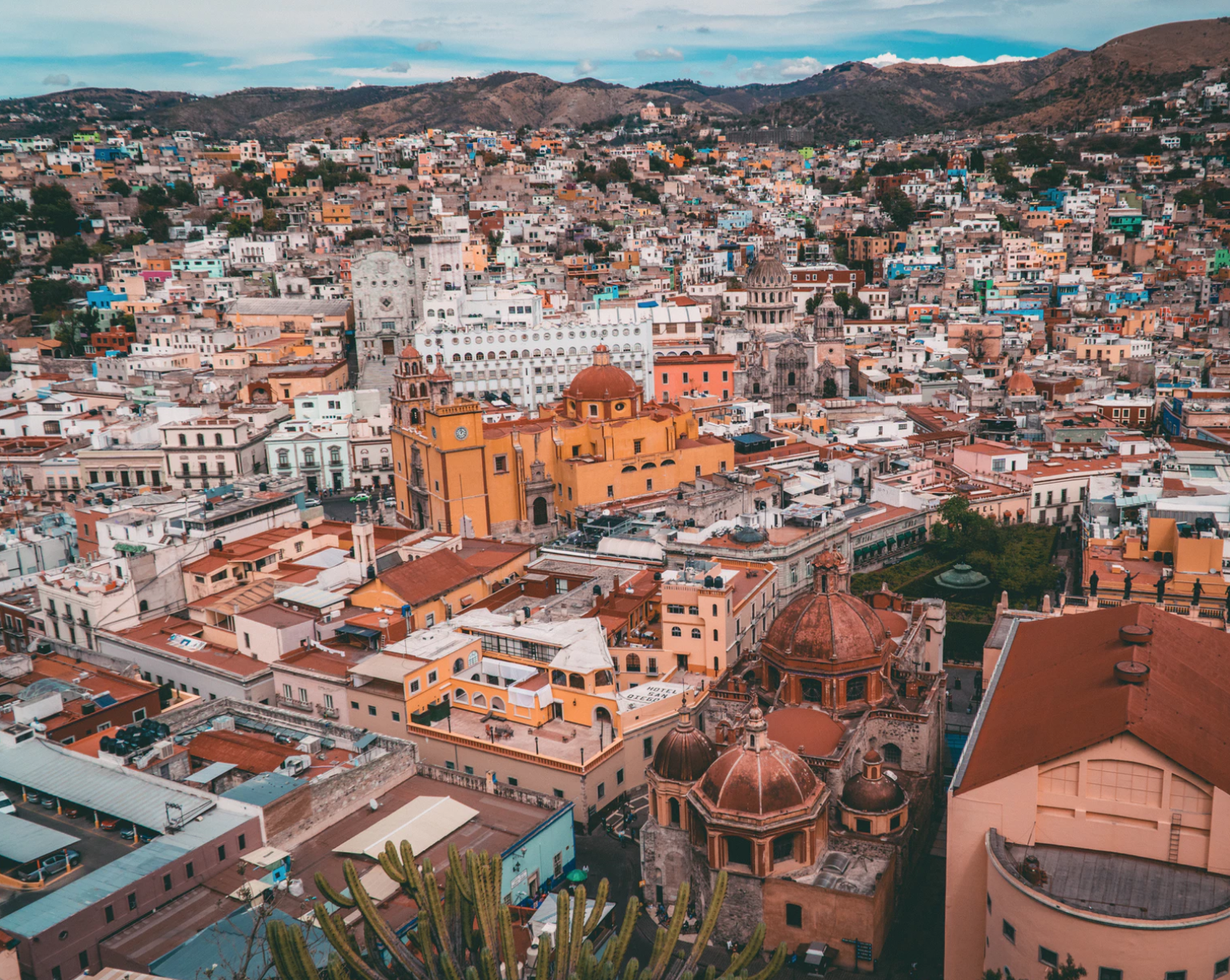 This is a favorite place for our ILP volunteers to visit during their semester abroad in Mexico. It's easy to get to (luckily so close to where ILP volunteers live!), crazy colorful, and has the best shopping. Many volunteers actually end up going more than once because they just can't get enough.
For ILP volunteers, you're living just an hour or two away from this favorite city, so we think the $5 or less bus ticket is well worth it for a weekend getaway. We think everyone should go here during their time in Mexico!


---
Looking for other places to visit in Mexico?
Here's a guide to our favorites that you shouldn't miss!
---

Here's everything you'll want to know about visiting Guanajuato — we know you'll love it!
Making A Trip To Guanajuato
Our Favorite Things To Do
Places To Eat
How To Get Here
Where To Stay
Our Favorite Things To Do
The Alley Of The Kiss
Don't miss the alley of the kiss! Legend says there were to young lovers who wanted to be together but the girl's dad forbade her to see the boy. They continued seeing each other in secret and their alley was so narrow that they could still kiss from their balconies.
Supposedly you're going to have seven years of good luck if you get a kiss in this spot. Either way, just go with your friends and get some colorful pictures in the gorgeous alleyway!
Address: 36000, Patrocinio 58, Zona Centro, Guanajuato, Gto., Mexico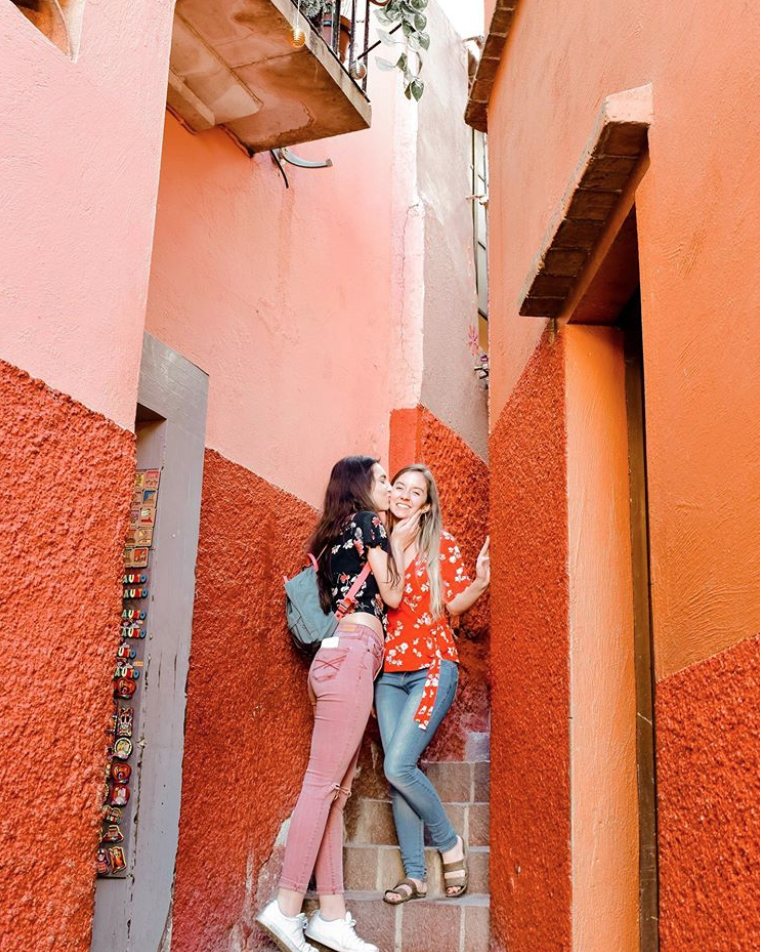 Visit The Creepy Mummy Museum
The mummy museum is super popular and houses over 100 mummified bodies. At the museum you will learn about the history of the mummies, how they were mummified, and more. Pretty unique!
Address: Explanada del Panteón Municipal s/n, Centro, 36000 Guanajuato, Gto., Mexico
Hours: Monday- Thursday 9-6 and Friday-Sunday 9-6:30
Price: 50 Pesos about ($2.50 USD)
Ride The Funicular To The Best Overlook
The funicular is a cable car which pulls you up the mountain. The view you get at the top is stunning and over looks the vibrant city. This is the ultimate viewpoint so make sure to bring your camera! You can't miss this iconic horizon of the city.
Address: De La Constancia 17, Zona Centro, 36000 Guanajuato, Gto., Mexico

Hours: 9am-9:30pm daily
Price: 25 pesos one way ($1.30 USD)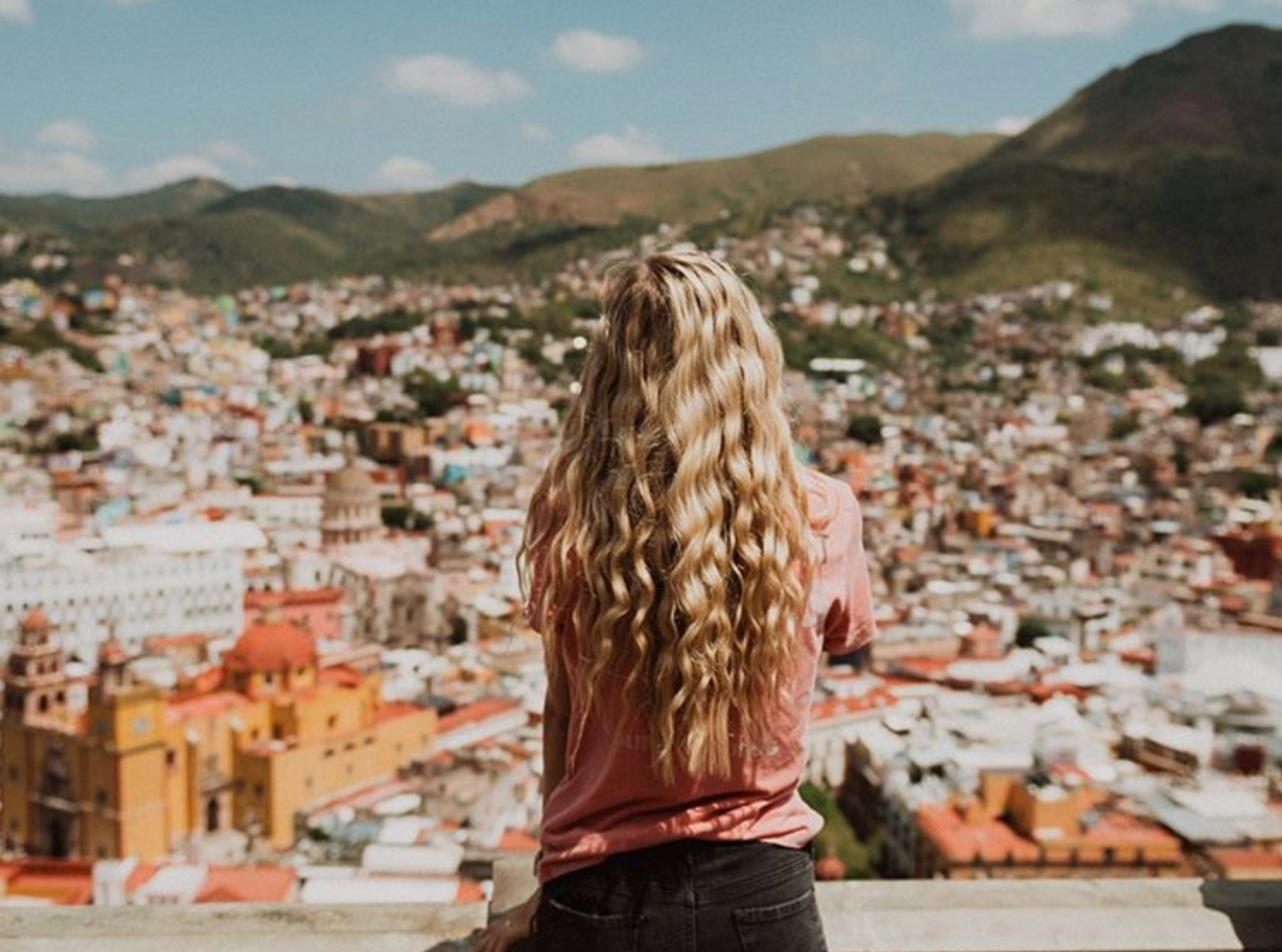 The Diego Riviera Art Museum
Diego Riviera was a famous Mexican painter and husband to Frida Kahlo, you may have seen his work! His art is unique and colorful — just like Guanajuato. Diego's home was turned into a museum where you can look at his work and I'd highly recommend going!
Address: Positos 47, Zona Centro, 36000 Guanajuato, Gto., Mexico
Hours: Tuesday- Saturday 10am- 6:30pm and Sunday 10am- 2:30pm
Price: 25 pesos ($1.30 USD)
Hidalgo Market
Okay, do ALL your shopping at this indoor market! Seriously, the prices can't be beat and the variety is awesome. Our volunteers say to save your pesos and do your shopping in Guanajuato. You'll find a lot of street booths throughout the city but the best prices around are at the Hidalgo Market. Load up on souvenirs here rather than getting them in bigger more expensive cities in Mexico.
Address: Av. Benito Juárez 3, Zona Centro, 36000 Guanajuato, Gto., Mexico
Hours: 7:30am - 9pm
Wander Through Colorful Streets
One of the best parts of the city is being able to wander. Make sure and set aside time to explore this cute city and you won't be disappointed! You'll find hidden gems, colorful picture ops, and adorable winding streets as you explore.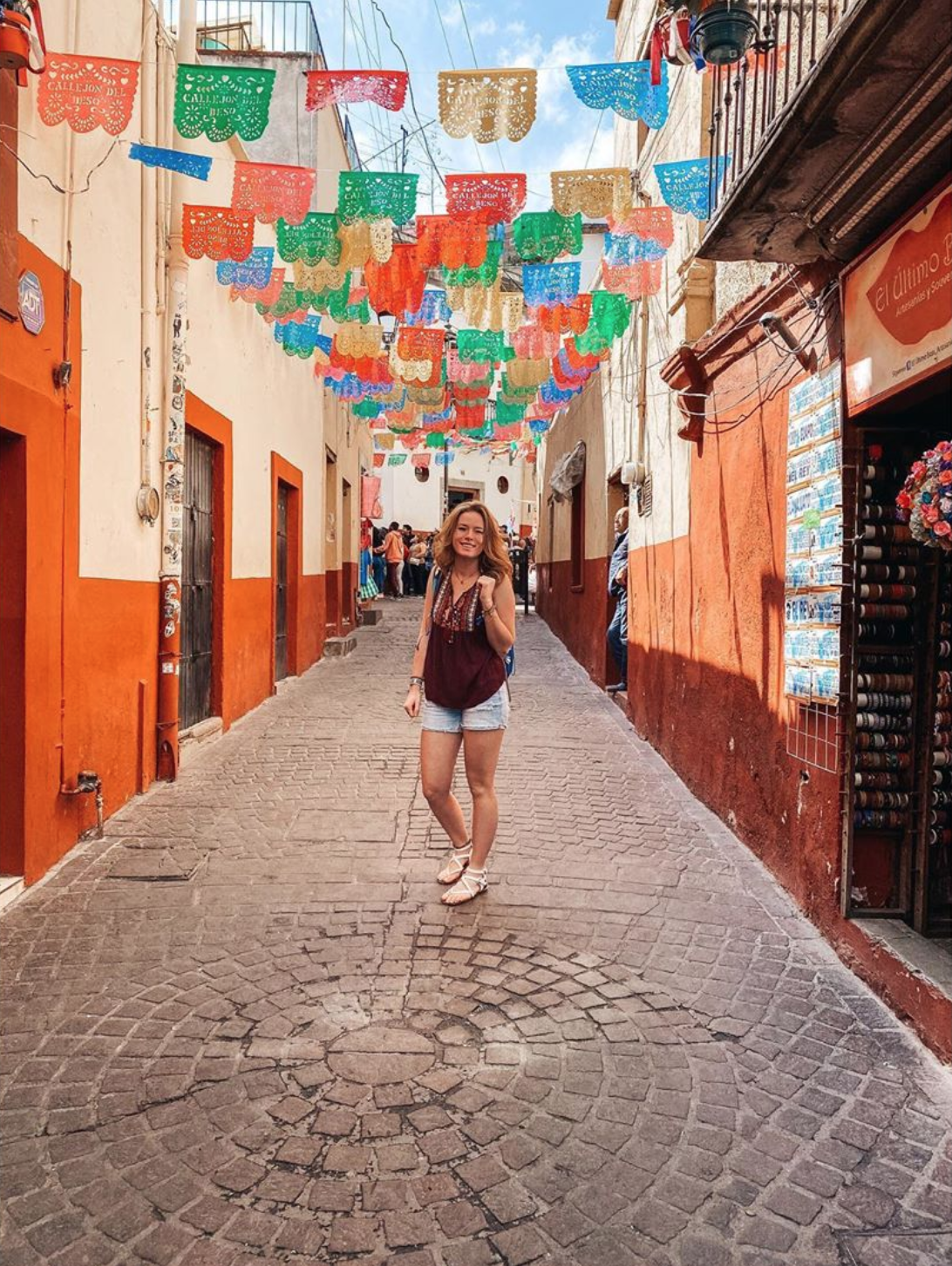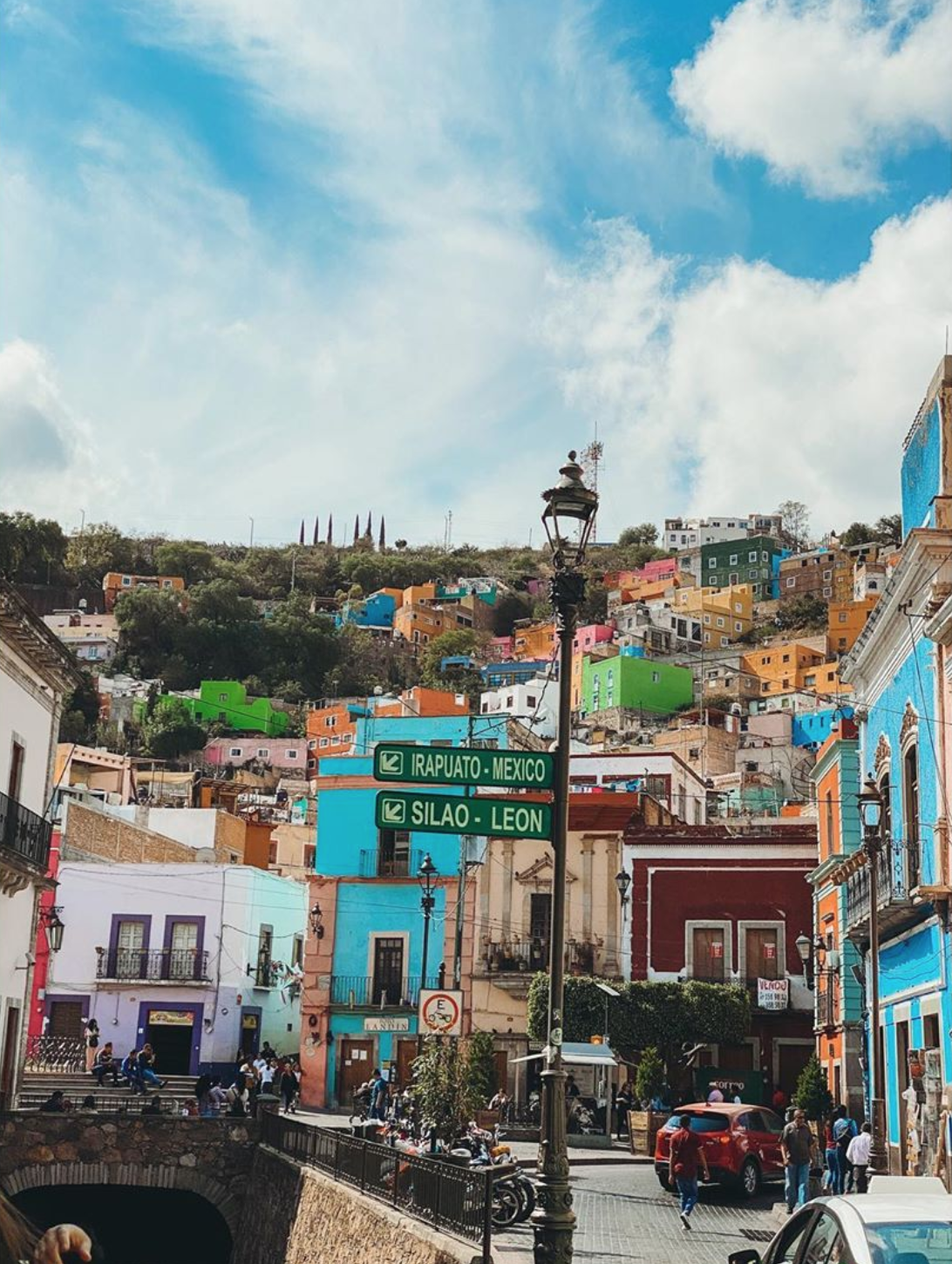 Eat Here
Pizza Ilmitada
This place has delicious sweet and savory pizzas. For just 80 pesos (about $4.25 USD) you get unlimited pizza ... so if you're looking for a cheap way to fill up, this is it! It's also conveniently located right in city center.
Address: Av. Juárez #9 planta baja, 36000 Guanajuato, Mexico
El Trompo de San Javier
This little hole in the wall won't disappoint! The tacos and quesadillas are especially delicious and they have several different options of salsa to add on top. Yum! We highly recommend going here.
Address: Allende 7 Zona Centra 3600 Guanajuato, Mexico
Santo Cafe
This cozy little cafe has great prices and big portions. They'll have a little bit of everything so whether you are looking for pastries, nachos, or smoothies they've got you covered!
Address: Campanero 4 Puente, Del Campanero, Zona Centro, 36000 Guanajuato, Mexico
Los Campos
This is another great place for variety and good prices.Their guacamole can't be missed and their pork is fantastic in whatever you get it in.
Los Campos is a pretty small place so get a reservation if you are going at night when it gets busy!
Address: Plaza Baratillo, De La Alameda 4a, Centro, Alameda, Guanajuato, Gto., Mexico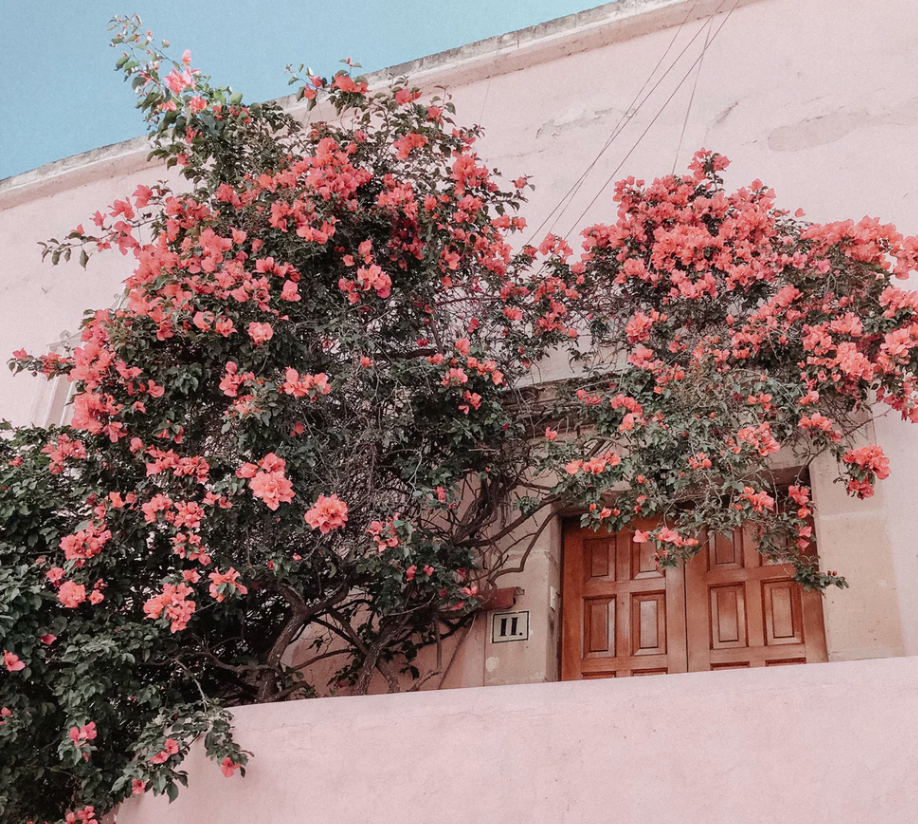 How To Get There
From Irapuato and San Jose Iturbide
—
Getting to Guanajuato city from other parts of the state is super fast, easy and cheap!
By Bus
If you're coming from Irapuato, by bus it only takes about an hour to get to Guanajuato and there are several buses headed there every day. Coming from San Jose Iturbide is about two hours, but still well worth the drive for the weekend trip. Tickets cost about 100 pesos ($5 USD) from Irapuato and you can book them easily on this site.
Once you get to the bus station in Guanajuato you'll need to get another bus to take you into the actual city, or grab a taxi. Both will be inexpensive, just make sure they are taking you to the city center where all the action is.
By Taxi

Depending on how many people you are going with, a taxi can be a great option for getting to Guanajuato. It will cost about 500 pesos ($26 USD) from Irapuato, but when you split it between your group that isn't too bad! Tell the driver you want to go to the city center and agree on a price before you go to make sure you get a good deal.
Stay Here
Because Guanajuato is so close, many ILP volunteers just make it a day trip. But if you are wanting to spend more time (definitely recommended!) then consider staying at one of these places during your trip.
Corral de Comedias Hostel
Previous ILP groups recommended staying here and said it was a good location in the city. It's a pretty simple hostel but will have everything you need for a good, comfortable stay!
Price: dorm rooms are about $14 USD a night per person
Casa a 29
It doesn't get closer to the city center than this hostel! It's small, cozy, and quiet with a helpful and friendly staff. Oh, breakfast is also included which means you can spend those pesos on tacos at lunch!
Price: dorm rooms are $12-$13 USD a night per person
Hostel Casa de Dante
This hostel is so fun, bright, and beautiful. You'll love the decor and there's a balcony you can hangout on with a gorgeous view of the city. Seriously we dig this place.
Price: dorms are $13- $14 USD a night per person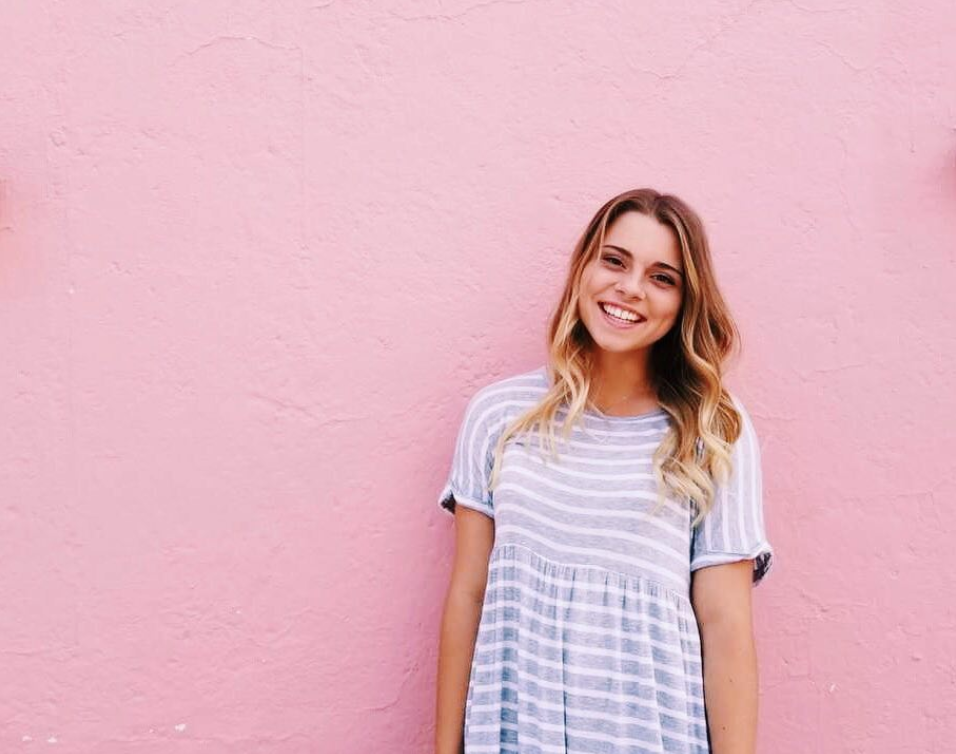 Ready to jump into Mexican culture?
Mexico has more to offer than you could ever imagine. Volunteering for a semester is the perfect way to soak it all in and fall in love with the beautiful country.
Click the button below to start your application today!