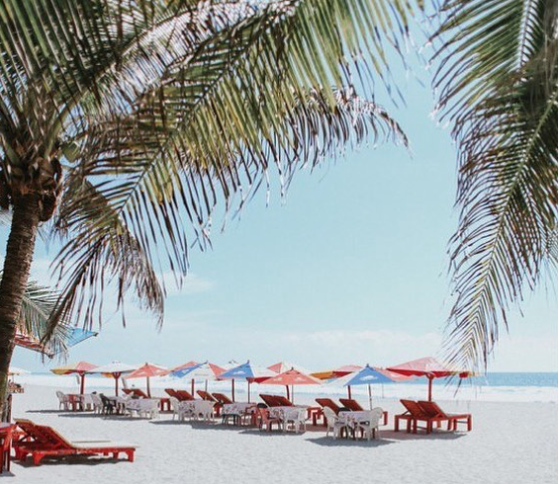 No trip to Mexico is complete without time at the beach right? But with miles and miles of coast line, which beach do you pick? After volunteering in Mexico for several months, I've got some recommendations for you though.
My first trip with the volunteer program International Language Programs (ILP) was to Mexico, and I loved it! From exploring the jungles of Chiapas, the unreal hot springs in Hidalgo to hidden ruins in Palenque, Mexico (among others).
Make sure you're planning your trip the right way with this Mexico Destination Guide.
But honestly, the beaches might have been the highlight. After living abroad there for an entire semester, here are my favorites!
Puerto Escondido
This is my favorite place in the world. I really can't say enough positive things about this place. The best part is that it is NOT a huge tourist spot. They actually only have in-country buses and planes that go to Puerto Escondido which discourages outside tourists from going.
It has such a small town feel to it, but yet there is a really good grocery store just a few minutes walk away, and it is know for surfing and fishing. There is actually a lot of surf competitions year round here. You can snorkel, go on a boat ride to find a sea turtle, or just chill by the beach ... or release baby sea turtles!
One of the best parts of Puerto Escondido is that there is a stone walkway that connects all the small little coves — it's an absolute dream. Get your guide to a trip to Puerto Escondido here (complete with hostel recommendations, the best beaches to visit and info on what there is to do here).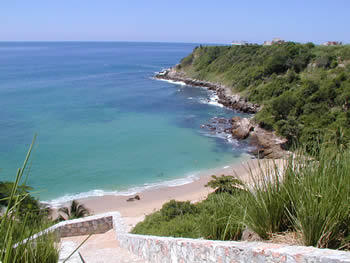 Tulum
Off the Yucatan Peninsula is a city called Tulum, which is the perfect place for someone who wants a little more than just a beach day. Right on the cusp of this gorgeous beach are ancient ruins to explore, caverns to tour and underwater caves to snorkel through.
As well as snorkeling, eco parks this beach is amazing. The Yucatan Peninsula is a very popular spot for tourists, so you might need to navigate a few crowds, but Tulum is amazing, so it's worth it. You'll want to spend at least a couple of days here — there are tons of things to do in Tulum.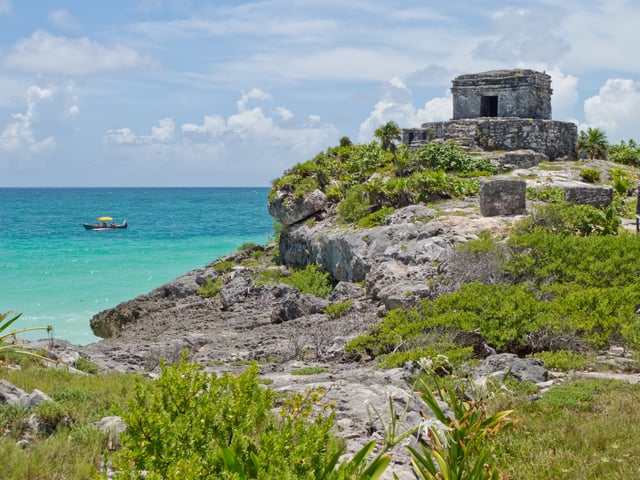 Cancun
This is probably the top beach in Mexico (you've probably heard of it, right?).If you are looking for non-stop fun, then definitely go. If you are looking for peace and solitude, then is Cancun for you? Maybe not so much.
This is a resort city, so it is always packed with tourists, but for a good reason. The white sand beaches and clear blue water probably don't need any further explanation. Cancun is worth checking out even if you don't love crowds because there are some rad hidden gems just outside (that nearly no one knows about), like this secret island that you'll instantly fall in love with.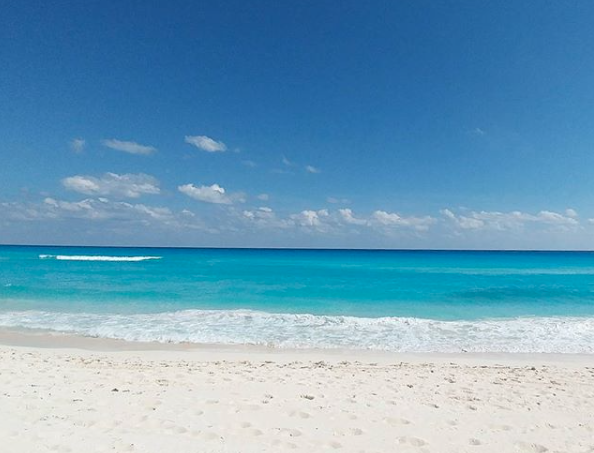 Agua Azul
Okay, so technically this isn't a beach, but it is still in my top water places. The place is exactly how it sounds — blue, blue, blue water. Agua Azul is a series of waterfalls that is located in the heart of Chiapas and is a perfect one day stop on your adventure through the jungle.
There are spots that you can wade through the water, or if you are brave, small waterfalls to jump off of. There are small huts that you can have a picnic in, and of course, there is great food vendors that are surrounding the area. Definitely a must see — plus there are lots of things to do in Chiapas.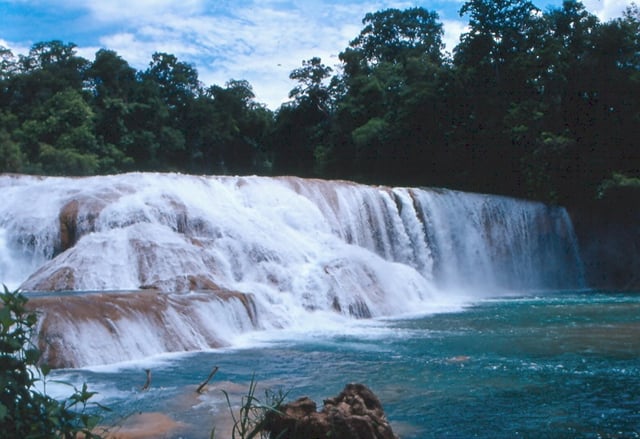 Mexico is one of my favorite places in the world, partly because it has incredible beaches, but the best part about spending four months abroad there was more than just beaches — I loved teaching English in Mexico, exploring this city with my ILP group and of course, falling in love with all the food!
If you're into a semester full of adventures to places like Puerto Escondido, the chance to eat more tacos than you through possible plus the opportunity to make a difference as an international volunteer, ILP might be perfect for you. Get more info, right here: