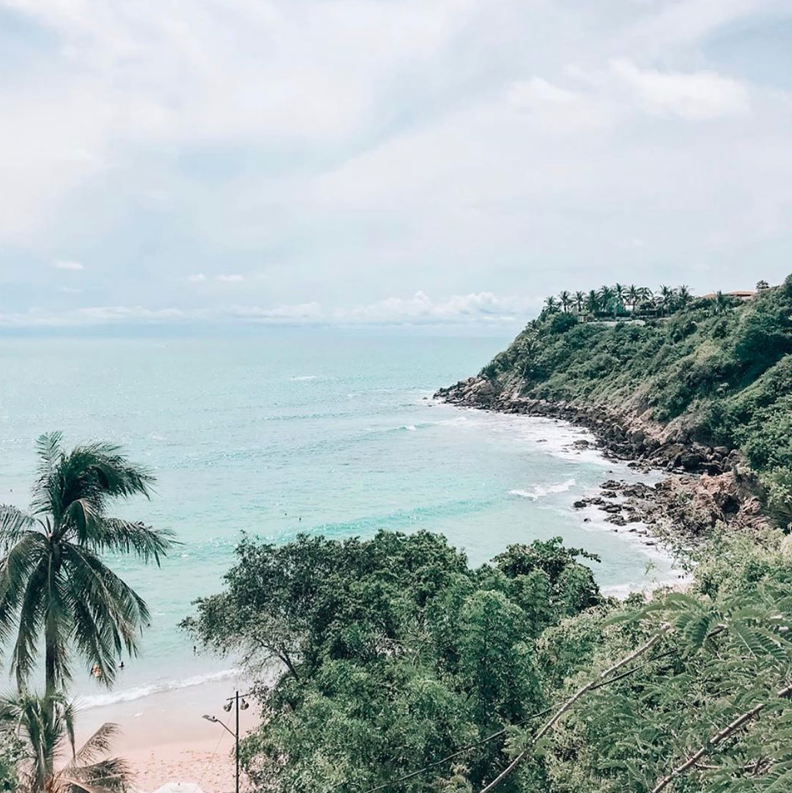 With miles and miles of coast line in Mexico, how do you know which beaches to visit? We've got some recommendations for you!
Mexico has endless incredible spots to go enjoy and we think some of the most beautiful are the beaches! Bright blue water, sandy white beaches, and flowing palm trees are abundant in Mexico, so what are you waiting for?


---
Looking for other pretty places in Mexico?
Here is a guide to our very favorites you can't miss!
---
Here are the beaches you have to check out during your time abroad in Mexico. You'll be living a dream!
Puerto Escondido
Puerto Vallarta
Isla Marietas
Tulum
Isla Mujeres
Puerto Escondido
I really can't say enough positive things about this place. So many of our volunteers who have spent 4 months living in and traveling around Mexico for their semester abroad have said that Puerto Escondido was their favorite vacation spot. Why? Because not only is it gorgeous, but it's also NOT an overcrowded tourist spot. There's actually only in-country buses and planes that go to Puerto Escondido which means tourists are typically flying straight to places like Cancun instead.
It has such a small town, surfer feel to this stretch of Pacific coastline. There is a really good grocery store just a few minutes walk away, a string of shops so you can pick up some souvenirs, and it is know for both surfing and deep sea fishing. There is actually some pretty world famous surf competitions that happen here! You can snorkel, go on a boat ride to find a sea turtle, or just chill by the beach ... or help release baby sea turtles!
One of the best parts of Puerto Escondido is that there is a stone walkway that connects all the small little coves — it's an absolute dream. Get your guide to Puerto Escondido here (complete with hostel recommendations, the best beaches to visit and info on what there is to do here).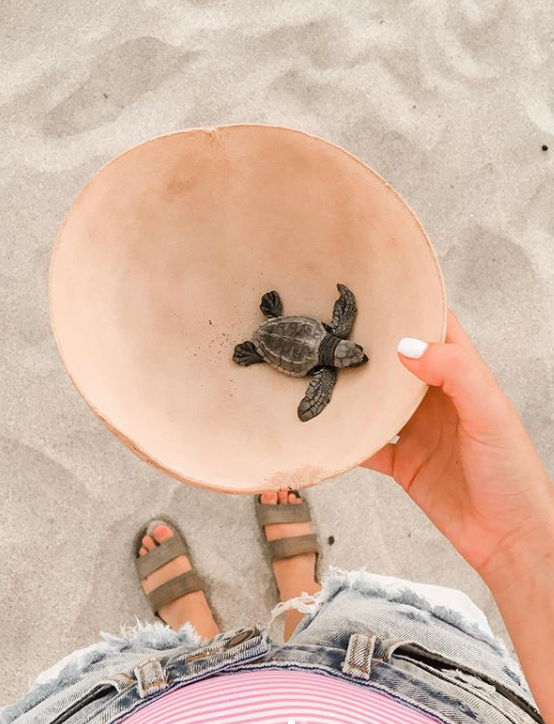 Puerto Vallarta
This resort town has a lot to see and explore and is known for its water sports. You can rent paddle boards, kayaks, snorkeling gear, and more. Or, just spend the day relaxing on the beaches with a yummy paleta (Mexican popsicle) in hand as you admire the indigo water. The beaches you will want to check out here specifically are Mismaloya, Conchas Chinas, and Playa DeLos Muertos beach. Here's all the info for your stay in Puerto Vallarta, including more info about each of those beaches.
We also looooove nearby Mazatlan, so that may be worth checking out if you have time (Puerto Vallarta is our top pick though).
One downfall to Puerto Vallarta is that it's definitely "discovered" meaning everyone else wants to come here, too! You're going to find crowds and it's going to have a pretty touristy vibe to it, but the coastline is beautiful.
Isla Marietas
Oh and while you're in Puerto Vallarta, take a boat ride from the mainland out to this gorgeous island.
There's an incredible hidden beach, called Love Beach (this area is also known as Isla de Amor) which is now officially deemed a national park. Your boat tour will drop you off right outside a hidden cove where you'll swim in and discover a total hidden beach! This place is seriously unique. Here's all the info on visiting.
This video gives you an idea of what to expect.
Tulum
Off the Yucatan Peninsula is a city called Tulum, which is the perfect place for someone who wants a little more than just a beach day. Right on the cusp of this gorgeous beach are ancient ruins to explore, caverns to tour and underwater caves to snorkel through.
The Yucatan Peninsula is a very popular spot for tourists, so you might need to navigate a few crowds, but Tulum is amazing, so it's worth it. You'll want to spend at least a couple of days here — there are tons of things to do in Tulum.
Heads up — if you're looking for somewhere to swim and just hang out on the beach, don't come to Tulum for that. We love all those non-beachy things you can do here, but this part of Mexico is currently fighting a battle with a seaweed like algae that is piling up on the shore. Not only is it adding a not so awesome smell, but it makes the water pretty un-swimmable. You can read more about it here: Mexico's algae issue along the Caribbean coast.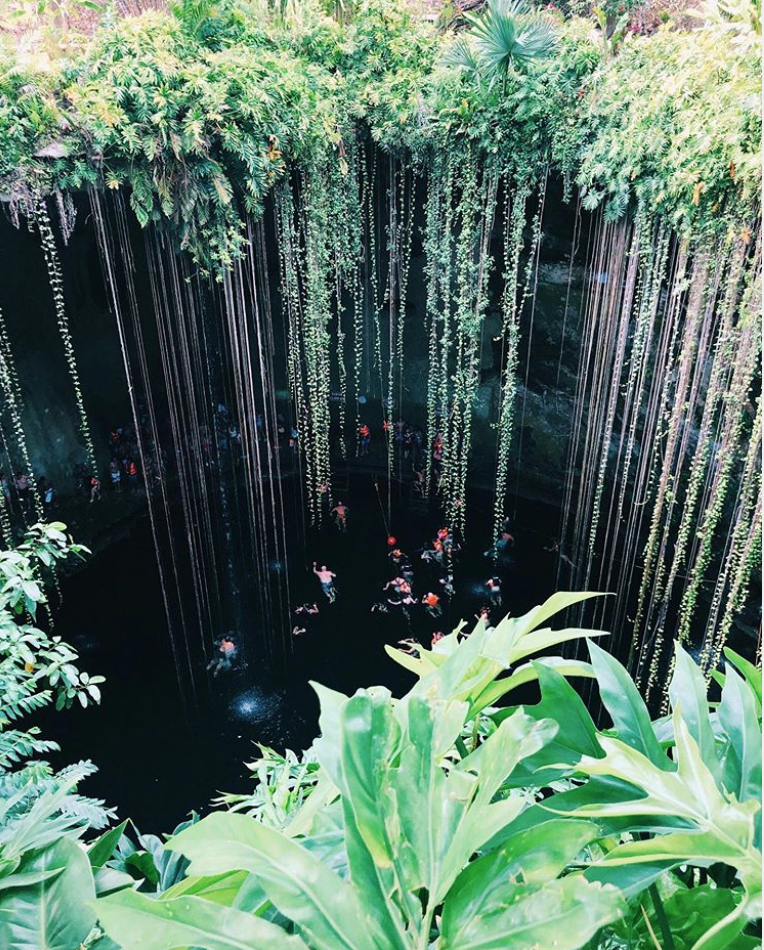 If you find yourself in the Cancun area, but want to avoid overcrowded places like Cancun, Playa del Carmen and Tulum ... head out to this nearby island. All of our volunteers have said that they were surprised how much they loved this island and wished they had spent more time here and less time around the popular Cancun spots.
You'll get those gorgeous beaches, turtle encounters, snorkeling, swimming, and all those experiences you'd hope for in an island vacation.
Just catch a ferry from Cancun (roundtrip about $16 USD) and you'll be glad you did!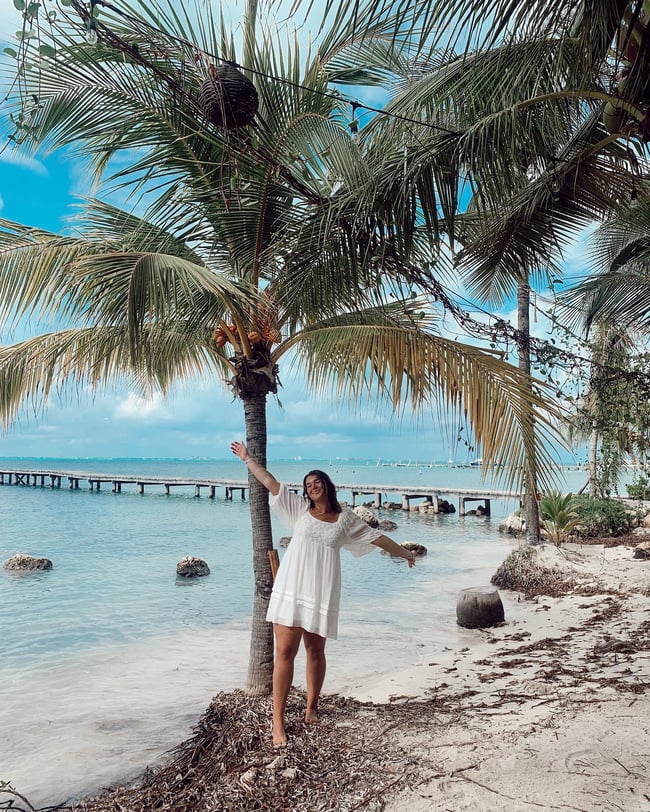 We're totally in love with Mexico.
If you're into a semester full of adventures and the opportunity to make a difference, ILP might be perfect for you! Get more info, right here: