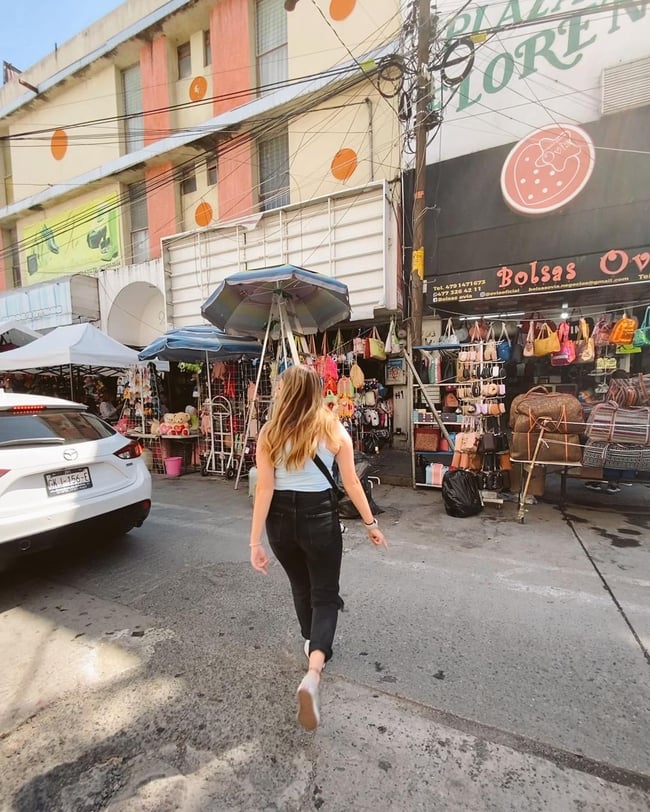 Colorful cathedrals, sprawling markets selling the leather shoes you're looking for, and a few other surprises are what you'll find in Leon, Mexico.

While most travelers come to this country for the top beaches in Mexico, everyone is missing out if they don't explore the colorful cities this country is hiding far away from the shimmering coastline. Leon is one of those spots: A vibrant city peppered with markets, a bustling city square, and festivals that make a visit here one you don't want to skip.


---
See all the best spots in Mexico
Our Mexico Destination Guide has them all in one place
---
Leon is the capital of the Guadalajara province in Mexico and one of our tops spots to visit. To make sure you hit the highlights, we've put together what you'll need to spend a successful weekend here in Leon:
Highlights In Leon
Shopping At Zona Peil
The city of Leon is sometimes called the shoe capital of the world, and after a visit to this utterly massive leather market, you will see why. This section of the city is crammed full of vendors selling racks and stacks of woven sandals and other leather goods like bags, purses, wallets, belts … you name it. This place is huge with some 3,000+ vendors, so come ready to bargain for a good price and come home with a few shopping bags.

Get more information about visiting Zona Peil here.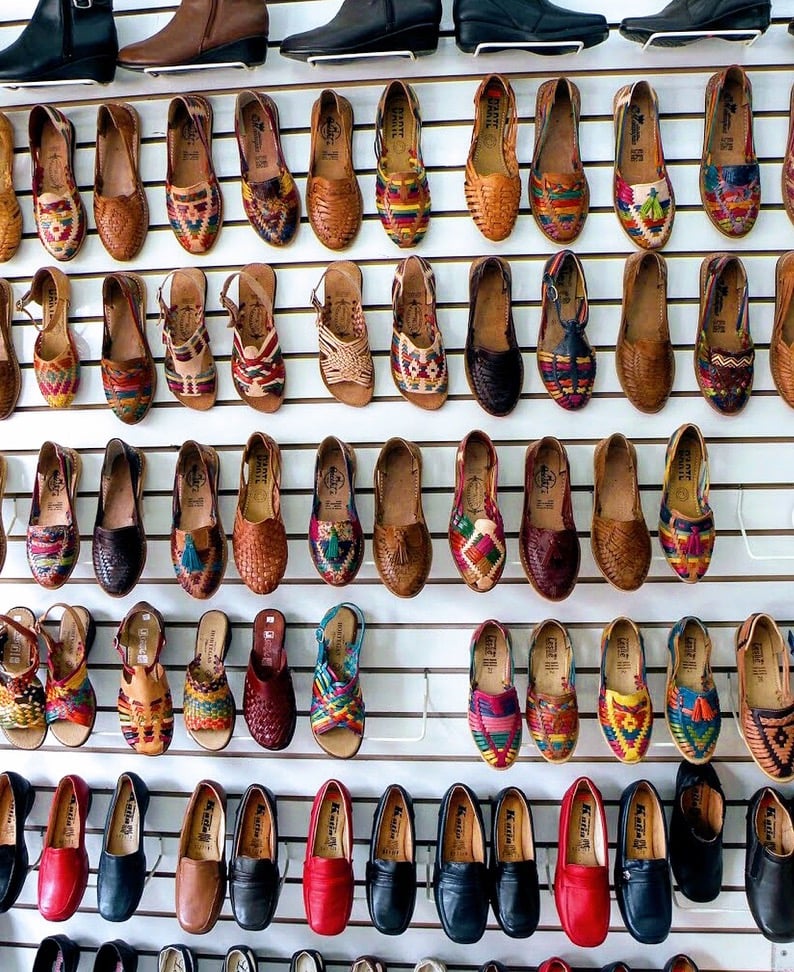 Come See A Hot Air Ballon Festival
Absolutely one of the highlights of the city is being here for the annual hot air ballon festival. Come visit in the fall and wake up early to see the sun rise over dozens of decorated balloons slowly rising into the pink and blue sky. It's pretty amazing as you can imagine! This only happens once a year so if you can, time your visit right.
We have a post all about the Leon air balloon festival to help you out.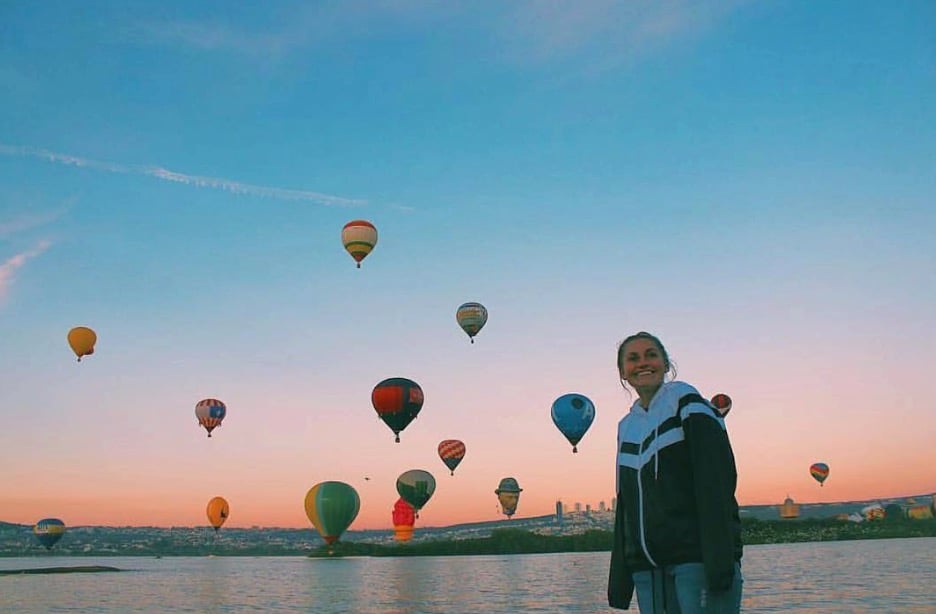 This Pink Church + Its Catacombs
Technically called the Templo Expiatorio del Sagrado Corazon (Expiatory Temple of the Sacred Heart of Jesus), don't miss visiting this church. Decorated with ornate flourishes and colored the most delightful hues, this French Neo-Gothic church stands out from the Baroque and Neoclassic churches and buildings you'll find elsewhere in the city. Particularly pretty on the outside in the morning and evening light, visiting in the afternoon is the best time to admire the stained glass windows from the inside.
You can also visit the catacombs found under the Expiatory Church: head to the back to wander through dark and narrow hallways where almost 2,000 people are laid to rest.
Address: Calle Francisco I. Madero 721, Centro, 37000 León, Gto., Mexico
Hours: Monday through Sunday 10:00 AM to 2:00 PM and 5:00 PM to 7:00 PM.
Cost: Free for the church, 5 pesos for the catacombs.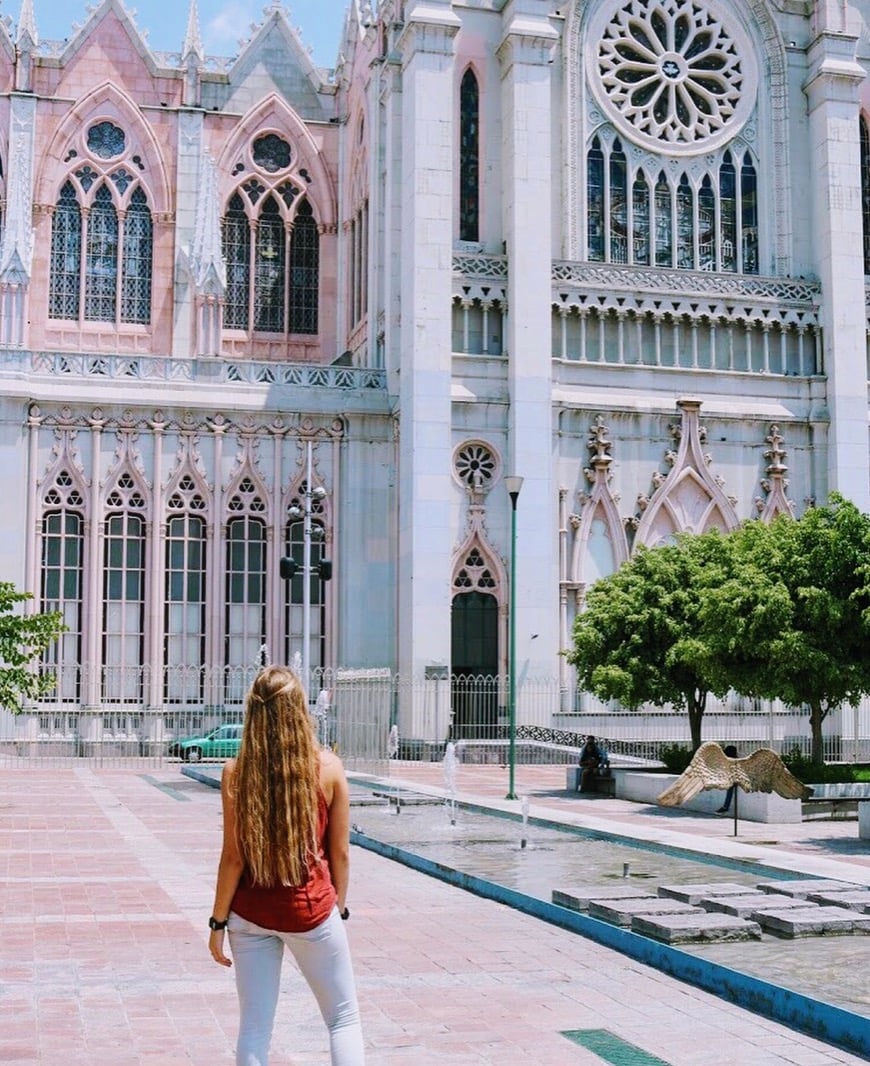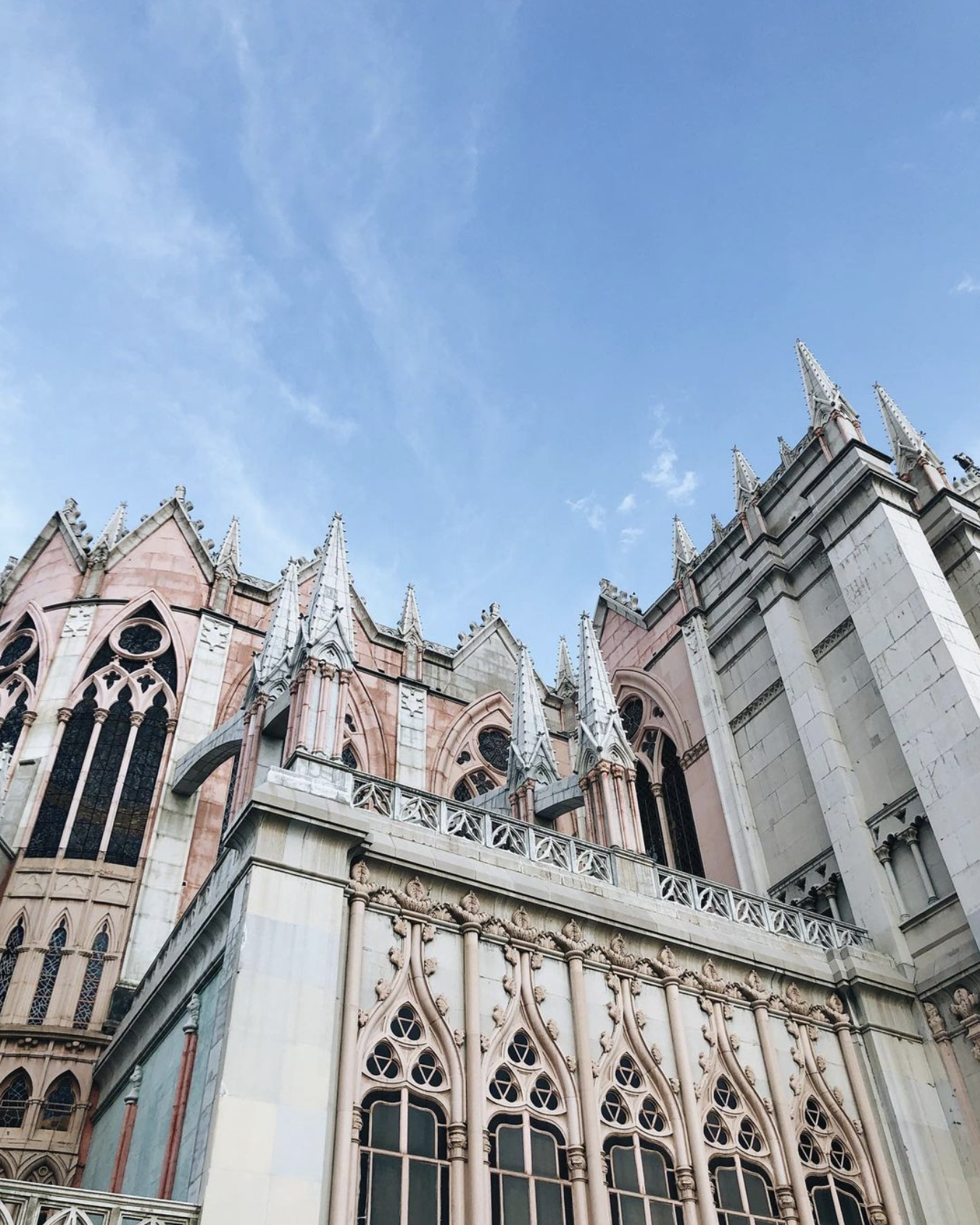 The Colorful Plaza Fundadores
Come here for the giant Lion's Fountains and stay for all the people watching. The huge fountain was built to celebrate the 400th birthday of the city of Leon: each marble lion that supports the fountain commemorates one entry of this historic city. Around the plaza, you'll find cafes, restaurants, souvenir stands, and ice cream vendors. In the evenings, you may spot some bands and street performers.

Address: J. Ortiz de Domínguez 102, Centro, León, Mexico
The Leon Cathedral
Another towering church to add to your itinerary, this gem is right across from the main plaza (Plaza Fundadores) and is a must see. Cool off from the sun by visiting inside: you'll see impressively huge marble columns and glimmering chandeliers, but don't forget to look up — a detailed dome tops the entire structure and ornate stained glass frame the windows. Free to visit.
Address: Álvaro Obregón 112, Centro, 37000 León, Gto., Mexico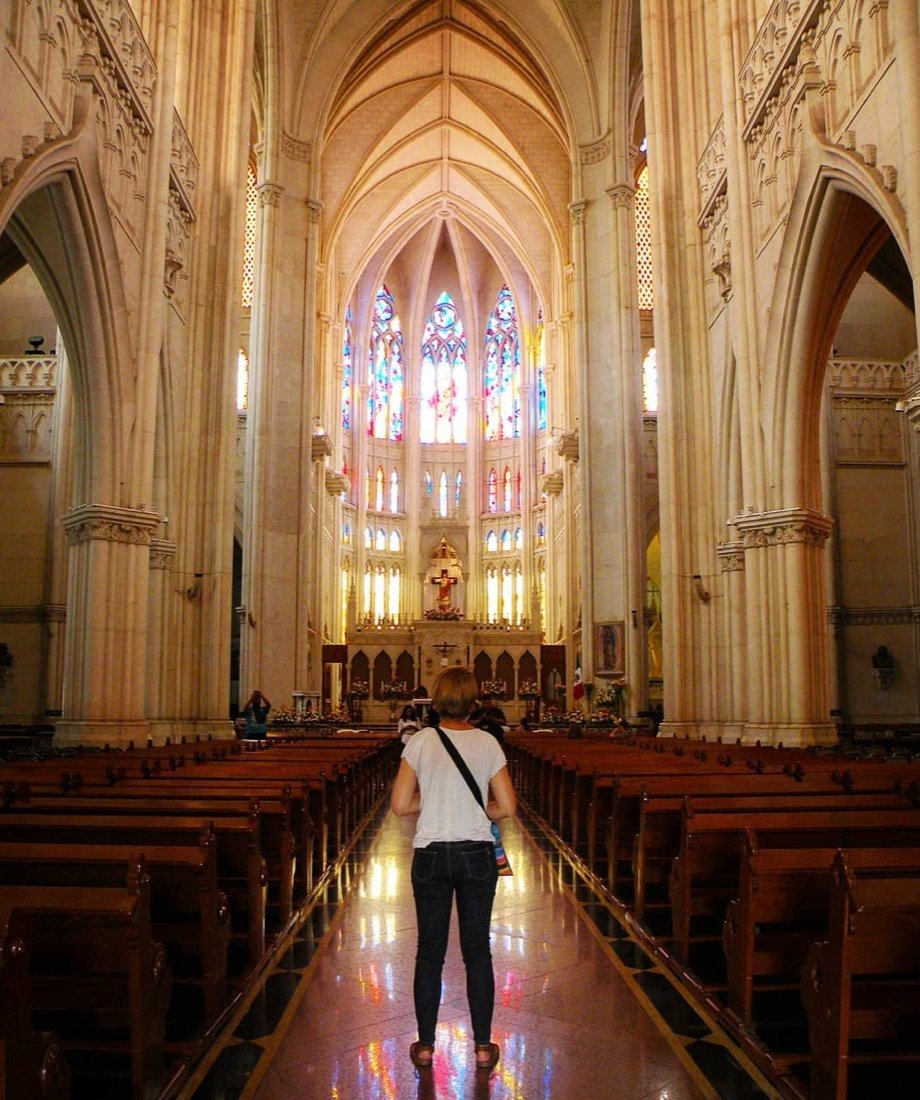 Some Tips For Your Trip
Take A Trip To Nearby Guadalajara
Looking for a fun day trip or a place to spend a few extra days? Filled with colorful murals, a historic downtown, and a beyond charming side adventure to the city-strung-with-umbrellas (Tlaquepaque), Guadalajara is our pick to explore before or after a stay in Leon. Get your guide to Guadalajara here.
How Long Should I Stay?
Hm, that's up to how much time you have. Most ILP volunteers come for a weekend but others have visited Guadalajara then hopped over to Leon for the day.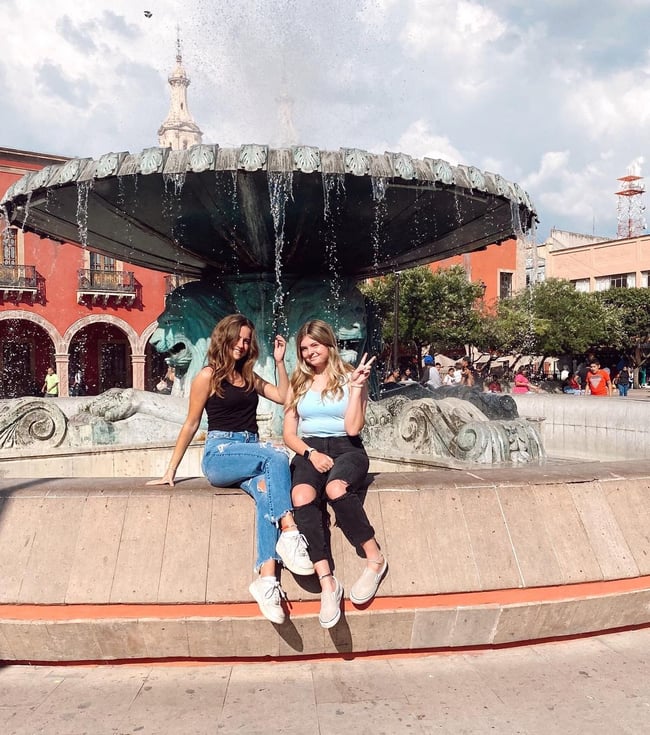 Getting To Leon
By Bus

Bus is your best option: We typically love booking with Premiere Plus because it's affordable (round trip tickets are about $10 USD) and they have a direct route from so many cities in Mexico.
Once you arrive at the bus station, you can either hire a taxi or hop on a local bus (74). Tickets are about 9 pesos and the ride is 10 minutes. The bus station is a few blocks away from where you'll be dropped off, so if you can't find it via Google Maps, ask someone at the information desk to point you in the right direction. Buses regularly run to the city center.
By Plane
If you're traveling around Mexico and want to add in a visit to Leon, you can also fly into BJX. From Mexico City it's a short flight (under an hour) and prices usually hang around the $200 - $300 range to give you an idea.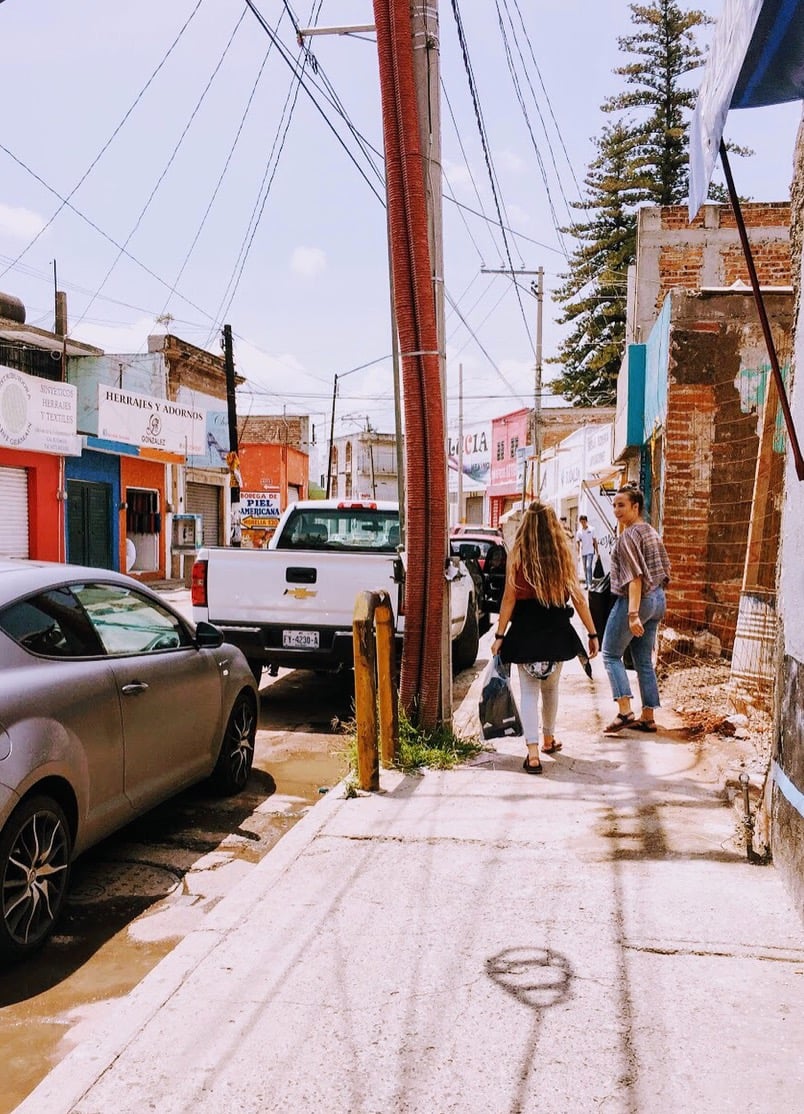 Mexico's the spot for you
Weekends hopping on buses to explore the colorful cities, vacation time to hang out on the country's best beaches, and time teaching English .... get all that when you volunteer in Mexico with ILP!