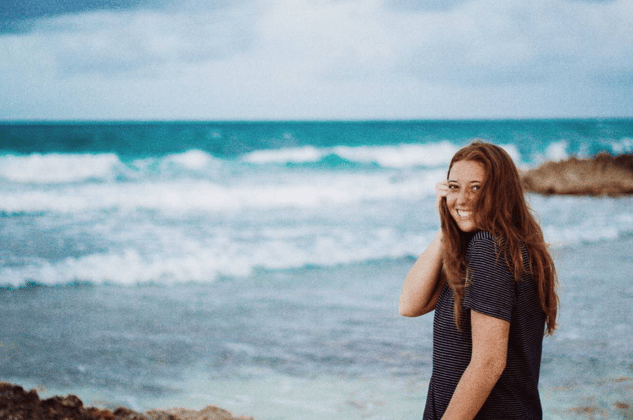 Teaching English and going on some fabulous vacations while you volunteer abroad are a given, but don't miss out on these must do's while in Mexico. So you are all set with your application and paperwork to teach English abroad in Mexico — which is super exciting. You've done your research, packed your bags and are ready to go.
Haven't applied yet? We can help you out here!
Whether you plan them or not, your ILP semester is going to be filled with sun, sand, cute kids and incredible experiences, but you'll be missing out if you didn't see or do these 20 things.
See a World Wonder

Eat Spicy Mangos
See An Underwater Museum

Lounge on Beautiful Beaches
Hang in Hammocks
Visit The Butterfly Sanctuary
Instagram Some Rad Murals
TACOS
Experience Magic Cities

Snorkel In Crystal Clear Water
Go Ziplining

Explore Ancient Ruins
Find Where Chocolate Fills the Air
Soak in Hot Springs
See Frozen Waterfalls

Go Latin Dancing
Drink Juice Out of A Bag

Find The Monkey Sanctuaries

Learn the Language

Find Some Flea Markets
See a World Wonder
As an ILP volunteer in Mexico, crossing Chichen Itza off your list of 7 World Wonders to see couldn't be easier. Spend the day exploring the surrounding Mayan Ruins. If you are there at the Spring Equinox, you can see the shadow of a giant snake slithering near one of the massive staircases!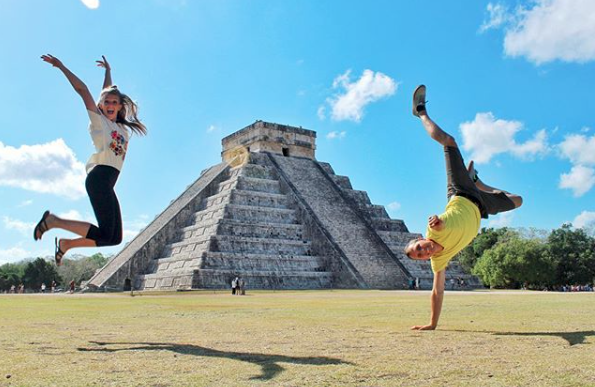 Eat Spicy Mangos
Snag a fruit cup filled with mangoes, strawberries, watermelon and jicama and spiced with chile pepper and lime on the way home from teaching. You might have been expecting falling in love with your cute kids, but you didn't think about how much you would love paying 25 cents for a mango.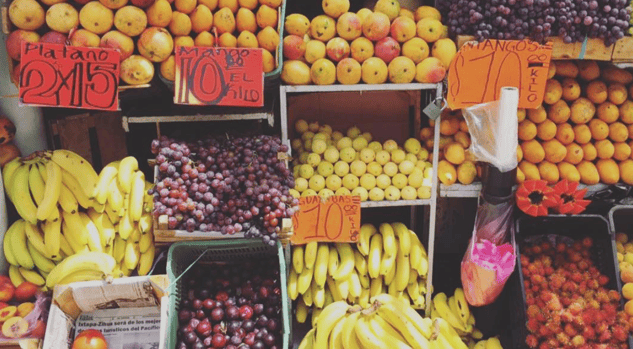 See an Underwater Museum
On one of your ILP vacations in Cancun, grab your snorkel great to see an underwater museum. Statues and ancient artifacts are cool to see behind glass, but when in Mexico, snorkel your way through the sites!
Lounge on Beautiful Beaches
Soap up the Mexican sun by spending an afternoon on some of the world's most beautiful beaches. No volunteer experience in this country would be complete without some serious beach time. We've got a list of the best beaches in Mexico, so you can out which type of paradise is perfect for you.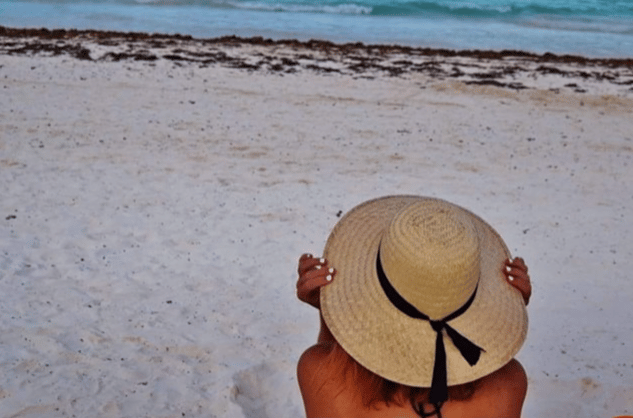 Hang in Hammocks
Make the most of the warm weather by stringing up hammock between two palm trees. After a day of teaching, eating awesome Mexican street food, and adoring tiny cactuses and succulents, you'll want to relax.
Visit The Butterfly Sanctuary
For our Fall Volunteers, the city of Michoacán is home to an enormous Monarch Butterfly migration, meaning your dream of standing in a swirl of colorful butterflies is about to come true.
Get more details about this butterfly bucket list adventure here:
Instagram Some Rad Murals
Mexico's streets are a colorful collage that make for the ideal Instagram (when you're not photographing cute succulents, impromptu soccer matches or beaches, of course!). Along with rad murals, you're sure to find bright colorful walls of any color of the rainbow.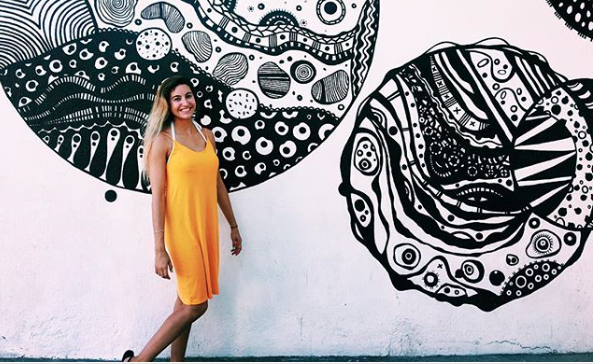 TACOS
Every day can be taco Tuesday when in Mexico. If you need more convincing, try out the quesadillas, tamales, tostadas or eat authentic mole! Get your fill of fab Mexican food for an entire semester.
Experience Magic Cities
Volunteers living in Mexico have the chance to visit some of the country's famous Magic Cities. They are sprinkled all over the country and you never quite know what you'll find in the colorful alleys, or lively town squares.
Snorkel In Crystal Clear Water
Get scuba certified or snag a snorkel mask and flippers to see the colorful fish and reefs that hide beneath Mexico's crystal clear oceans.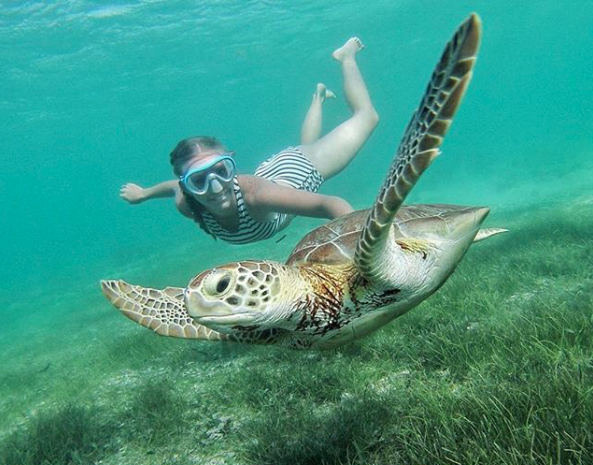 Go Ziplining
For thrill seekers, see Mexico by zip lining over dense jungles and past scenic beaches. If you vacation in Puerto Vallarta, you can experience the longest zipline in Mexico. Or maybe you'd rather zip line over natural hot springs — it's one of the best places to zip line in all of Mexico.
Explore Ancient Ruins
You'll never get sick of exploring the towering ruins that are thousands of years old. ILP volunteers only teach part time, leaving plenty of room for vacationing around the country.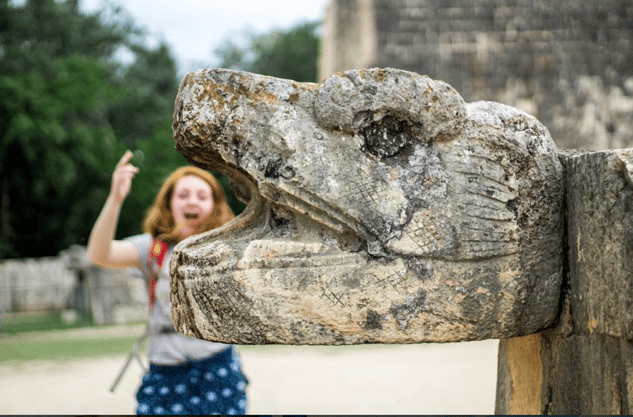 Find Where Chocolate Fills the Air
Any chocolate lover can visit the city of Oaxaca and spend a day breathing in chocolate, literally. This city is where rich mole was invented, and even has a chocolate museum. Leave room in your suitcase for some tasty souvenirs from this city because you've got to visit their markets and get some woven goods.
Soak in Hot Springs
Fit in some relaxation time by soaking in these hot springs, in Hildago, Mexico. Bring a waterproof flashlight to explore the tunnels. Oh, and just so you know, this amazing spot is close enough to explore on a weekend if you're an ILP volunteer.

See Frozen Waterfalls
Mexico is home to some amazing waterfalls, hot springs, and beaches, but you can also find a frozen waterfall in this warm and humid country. The Hierve el Agua is outside of scenic Oaxaca, so get your fill of chocolate before exploring exactly what this huge frozen waterfall is all about.
Go Latin Dancing
Be sure to pack some dresses perfect for Latin Dancing if you're going to travel around Mexico. Even with all the tacos, beaches, markets and soccer games, you'll have plenty of room in your schedule for Latin Dancing.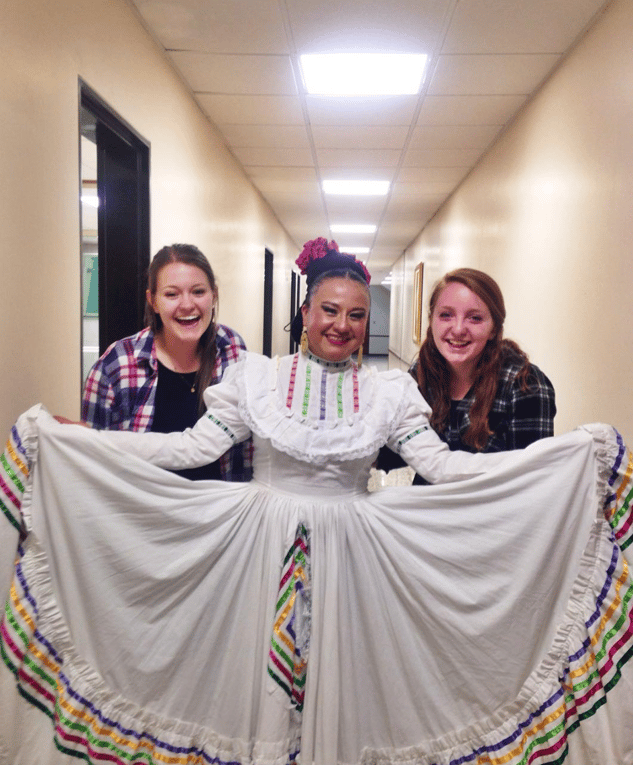 Drink Juice Out Of A Bag
When you purchase a drink to go, you'll get to experience juice in a bag! They pour it into a plastic sack and poke a hole for your straw. On your way to class, sip on a bag full of the most delicious juice you can find. Try the orange, pina, carrot, grapefruit and of course, horchata; You'll quickly get used to drinking out of a bag because these juices are going to be your favorite way to breakfast.
Find The Monkey Sanctuaries
Explore one of Mexico's hidden gems when you visit Tulum. You can snorkel through caves, visit a beach that's framed by Mayan Ruins, and spend an afternoon feeding and taking care of monkeys.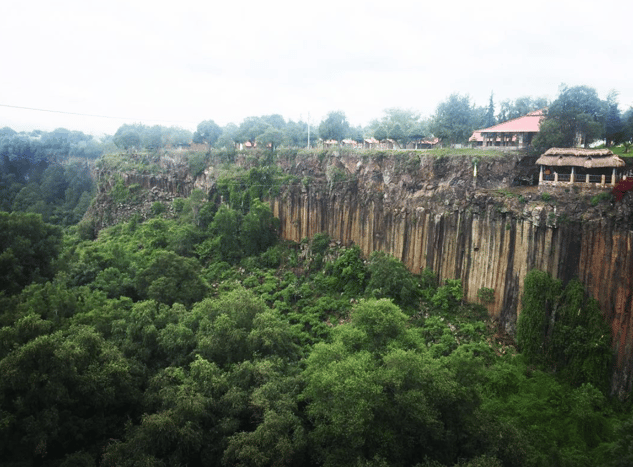 Learn the Language
Ever wanted to pick up a language while traveling? Come learn basic Spanish while you live abroad! Spanish is one of the easiest languages for English speakers to learn because so many words are similar to English. Learn your vocabulary during a semester abroad in Mexico and learn a thing or two from your kids to come home speaking like a native.
Find Some Flea Markets
Stumble onto some quirky souvenirs at the Mexican flea markets, or get a handmade dress made for you that's perfect for Latin dancing. Spend an afternoon exploring the streets around your city to see what you can find!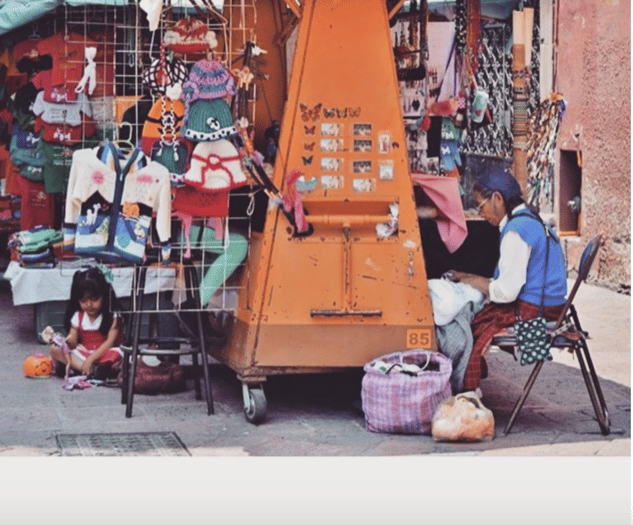 Learn more about volunteering abroad, teaching English, and living in Mexico with International Language Programs — just click below!