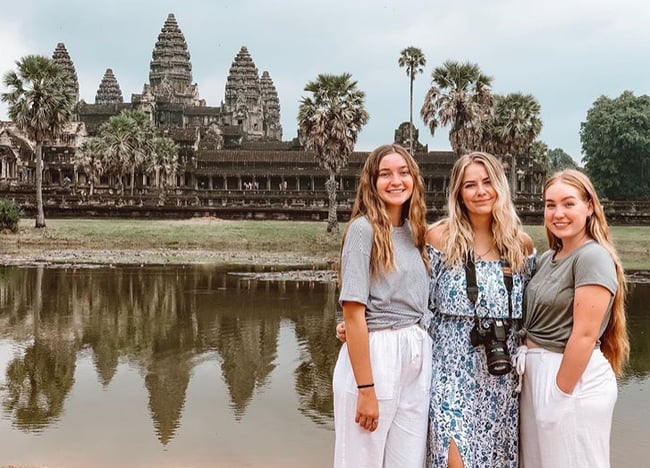 Before embarking on your big adventure abroad, make sure you complete each of these things on our checklist!
For decades, International Language Programs has been helping young people experience life abroad as volunteers. We've learned a lot from helping volunteers get ready for their semesters, and every ILP staff member has volunteered themselves at least once (although many have done it 3, 4, even 8 times!). With info gained from our combined experiences over the years, here's our complete list of all the things you need to do leading up to your semester abroad!


---
Have any specific questions? We'd love to help you out!
Get In Touch With A Representative
---
Physically preparing for a semester abroad can be a little overwhelming, especially when you're thinking about all the new things ahead. You'll probably be feeling a combination of anxiety, excitement, intimidation, eagerness, and a whole lot more, making it easy to forget about some of the essential preparations.
This list is really a compilation of the things that might slip your mind, but are pretty essential, and should be done in the time frames we've suggested. Don't wait until the week before you leave to figure out a phone plan! Or the day before to start collecting supplies for teaching. Check these things off early to give yourself the best start to an incredible semester!
There may be some other things not on this list that are specific to your situation, like getting a passport, immunizations, or travel insurance, that are not included in ILP's program fee. More information will be included in your travel documents packet, but if you have questions about any of these, let us know!
Checklist Of Things To Do Before You Leave
Pssst: Here is some advice I would have given to myself before my first semester with ILP, because hindsight is 20/20, right?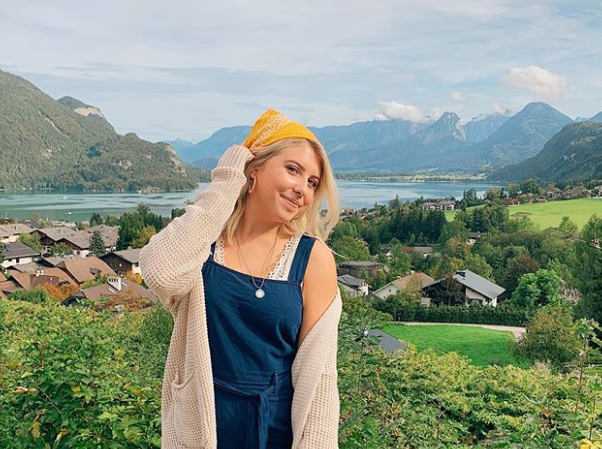 1-3 Months Before
Register With The Embassy
If something happens where you're spending a semester abroad, while you're there, you'll want to know about it. Registering with the embassy means you'll get an email alert for every governmental or military warning. This is important to staying well-informed and updated on current events.
You'll want to register with the country that you're a citizen of, so it will look a bit different depending on where you're from. This is where US citizens can register with their embassy, and Canadian citizens should go here.
If you're an ILP volunteer, we'll have more detailed steps on how to do this while we're helping you get ready for departure!
Figure Out A Phone Plan
If you don't want a $700 phone bill from accidentally using your phone without an international phone plane, make sure you understand what is covered in your current phone plan. Some carriers (like T-mobile) have a great international data plan.
If you don't have an international plan, plan on getting a local SIM card, or you turn your data off before you leave and keep your phone on airplane mode throughout your semester.
There's a lot to consider when it comes to making this decision, so here's all of our advice about traveling with your phone! We have info about local SIMs and other tips you won't want to miss.
Make Plans For Your Car
Do you have a car that you're worried about leaving for a semester? There are a few different options. Speaking from experience, we recommend either finding someone to start it up and drive it around once in a while, lend it to a family member, sell it, or store it. If you just park it outside for 3-4 months without any maintenance, you run the risk of having animals move in, weather damage, the battery die, and/or the breaks freeze up (in cold weather). Yikes! Here are some helpful tips for preparing your car for long-term storage.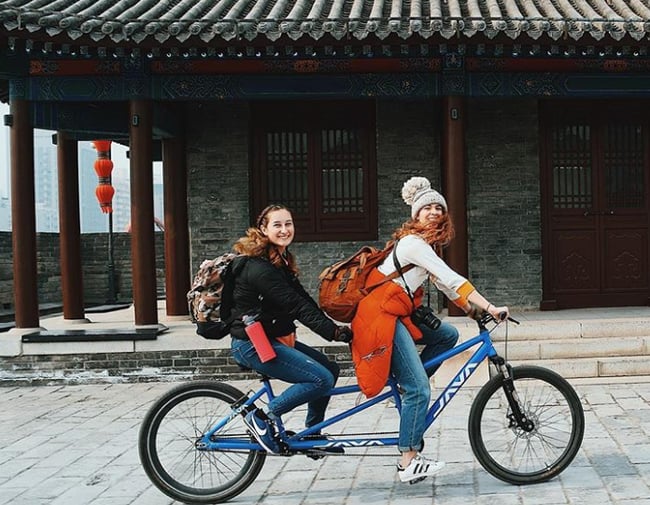 Fundraise
While we do our best to make ILP an affordable opportunity for students and young adults, we know that it can still be overwhelming when you're trying to pay bills and buy groceries. We have so many volunteers who are very successful with fundraising a lot of their program fee! Just make sure you start early enough and read through this collection of fundraising ideas to discover what strategies will work best for your personality.
Collect Supplies
ILP volunteers are required to bring a suitcase full of teaching supplies for their semester (except for volunteers going to our Romania program where volunteers are working with orphans rather than teaching lessons). This may sound daunting, but keep in mind that all volunteers in your group will be combining supplies and sharing them. Make sure you start collecting at least several weeks before departure.
Here is general info about the types of supplies to bring. And these are some great suggestions for getting free and donated supplies!
Watch ILP Takeovers
If you want to know what to expect in your assigned volunteer city, check out the videos shared by current volunteers every semester on Instagram. We have an account specifically dedicated to letting our volunteers answer your questions about things like the standard of living, teaching schedule, popular vacations, local culture, packing suggestions, etc. And while you shouldn't be surprised if some things end up being different than what you saw on the takeover (because things sometimes change), it is still so helpful to see and hear what daily life is like. Follow @ilptakeovers!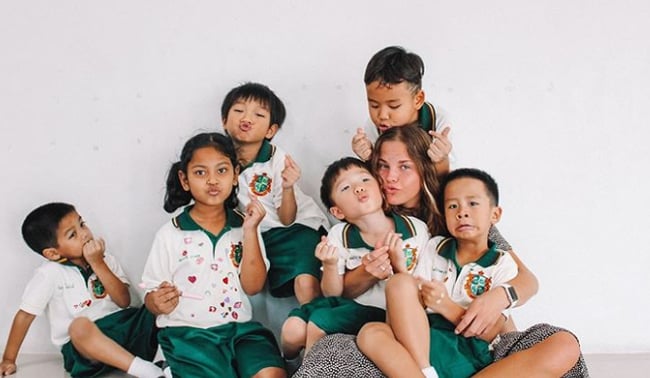 Complete Training
ILP does everything we can to help our volunteers prepare to be teachers and adjust to a new culture. Many, many hours have been put into creating the training materials and presentations used to pass this helpful, essential information to our volunteers before they leave. It is a lot of information though, and it can be tempting to skim over the packets and/or not pay attention at the in-person training (or the online training if you can't make it to Utah) held before departure. Because you're just excited to get out there, right? We're excited for you! But still, it's all pretty important info to help you have successful classes.
Although we can't fully prepare you for how you'll personally deal with the new challenges and responsibilities of being a volunteer in a foreign country (trust us, we try, but it's just going to be a brand new experience no matter how much you prepare), it makes a huge difference if you go into the experience knowing the basics of what to expect and how to cope. Things will run more smoothly and you will get more from your time abroad if you start your semester ready for the adventures ahead. Here are the answers to the most frequently asked questions about our training.
Purchase Or Gather Essential Travel Gear
You don't want to be stuck a week before departure, scrambling to find the ideal backpack or adapter. Plan ahead so that when you're ready to pack, you already have everything you need. Here are some important things to think about when it come to luggage. And this is the list of our favorite travel gear, and although some of it isn't essential, it might help you think of other things you can't forget.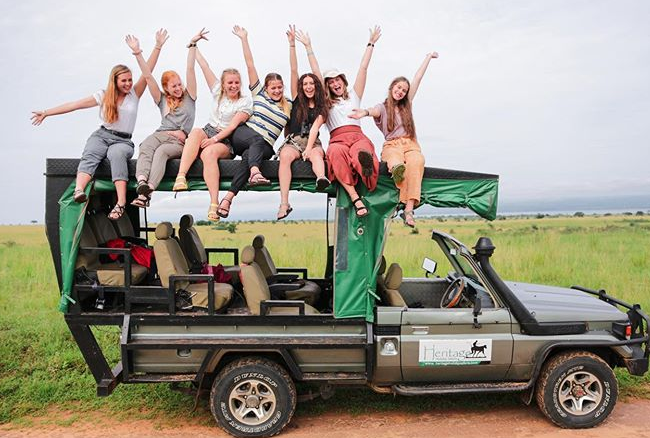 1 Week Before
Travel Notification For Your Bank
The best way to inform your bank about your travel plans (which is essential, unless you want them to freeze your account) is to do it electronically. Do you have your bank's mobile app? There should be a page where you can fill out a form with your departure and return dates, and info about which countries you are planning to visit. If you don't have a way to fill it out electronically, call them to give this same info.
Heads up, from time to time we've seen volunteer's accounts still get frozen the first time they make a purchase in-country, so if your card stops working, that is likely the problem. Just call your bank and they'll help you figure it out.
Also, make sure you check to see whether or not your bank has high international ATM fees. Yes? Then maybe look into getting one of these bank cards with ZERO international fees.
Make Copies Of Important Documents
Traveling abroad can be unpredictable and you want to be prepared for any situation. Like when you're traveling around Thailand and find out you need to have your passport number just to buy a train ticket to get from one city to another. Make sure you always have copies of your passport, visa (if you have one), and flight itineraries. Carry a paper copy with you and also email yourself another copy so you have a couple of different versions.
Not sure if you need a visa? We can help you out. Oh and if you're an ILP volunteer, you don't have to worry too much about a visa because we do the work of applying for it for you.
Download These Apps
Smart phones and apps have totally changed the travel game and made it so much easier to have all the information you'll ever need right at your fingertips. Amazing! But it's important to download the apps you'll need before you leave, just in case they have to send you a confirmation text or won't download in a foreign country.
Here's our complete list of helpful travel apps that we use for just about every semester abroad. Even the ones that you think you won't use might end up being really useful, so just download them to be safe! Trust us.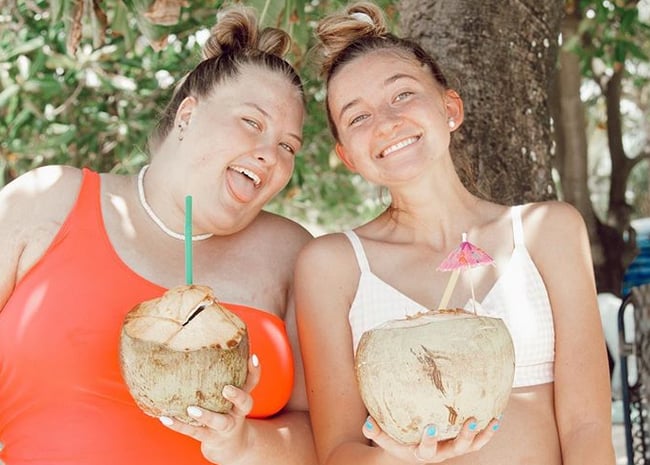 Look Over Your Flight Itinerary
Is there anything worse when it comes to leaving on a trip than getting the time mixed up for when you're supposed to arrive at the airport? Maybe realizing the day of that you actually don't have a way to get to the airport? Avoid this by looking over your entire itinerary, checking layover times, and the length of your flights. Having all of this information organized in your head will help you to not only be better prepared and but also to be a more confident traveler.
Start Packing Luggage
This is usually when things start feeling real. You are actually going to live abroad for a semester! Ahhh! Here's the link to our ultimate packing guide! And this is a post with additional info about what you should bring from home and what things you can probably find at your volunteer location.
Most volunteers bring two checked bags + a carry-on + a personal item, but we also have a lot who are able to fit what they need in just one checked bag, which will likely save you quite a bit, thanks to some pretty hefty luggage fees.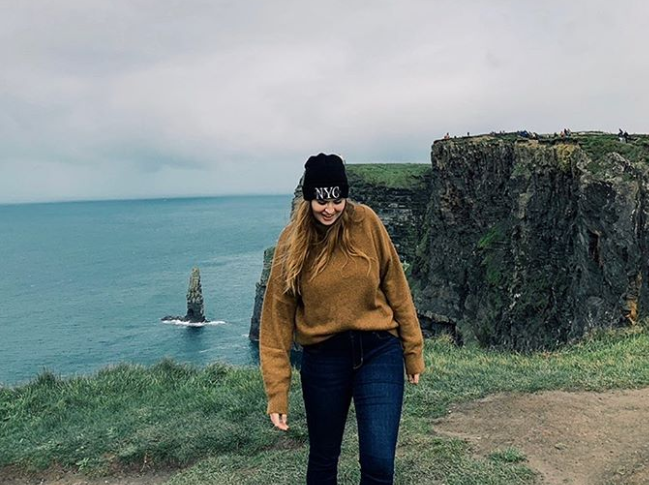 1 Day Before
Pack Your Personal Item/Carry-on
Now it's time to pack those last-minute essentials and things you'll actually need with you on the plane. This includes more than you might initially think of! Here's a list of really helpful tips for those long flights. And make sure you also have all of these essential items! And please don't forget about snacks. Here are some more things to consider when deciding what should be in your carry-on vs checked luggage.
Weigh Your Luggage
You do not want to end up at the airport with a bag that is 5 pounds over, frantically trying to decide what you can leave and what you can't leave without. So stressful! Make sure you weigh your bags, and then weigh them again, and move stuff around if needed.
The typical luggage weight allowance is 50 pounds, but make sure you check the restrictions specific to the airlines you'll be flying on. Sometimes they'll let you through with your bags a couple of pounds over, but we've also been at airports where they won't let you through with bags even a few ounces over. Definitely better to be safe than sorry.
Charge Your Electronics
Probably a no-brainer because most of us can't function without our phones ... but still worth mentioning. Make sure your portable charger is also at 100% because even though a lot of airplanes have USB ports, you just never know if they'll for sure work. Or you may have a long layover without a charging port.
Eat At Your Favorite Restaurant

No matter how good the food is in the country you'll be volunteering in, it won't take long for you to miss Zuppas, and Cafe Rio, and Chick-fil-a, and Guru's, and every other place with food you love. Make your last day count by choosing your ultimate favorite and enjoying it with family or friends.
Lay Out Everything You Need
The inevitable combo of adrenaline and anxiety that hit the day of departure might make it hard to remember all the last things you need to grab the morning of. Lay everything out the night before! Even your outfit and shoes. Even if your flight doesn't leave until the afternoon. It will help your last-minute prep to be less frantic and more focused on the things that matter more, like saying goodbye to family and getting mentally ready for this great adventure!

Have more questions about ILP and what a semester abroad will look like?
We totally get it! Volunteering in a new country, even just for a semester is a big decision that will probably have a significant impact on your life. Here's a link to all of our most frequently asked questions. And if there's anything not on that list that you still want to talk to us about, please click the button below to get in touch with our office representatives: