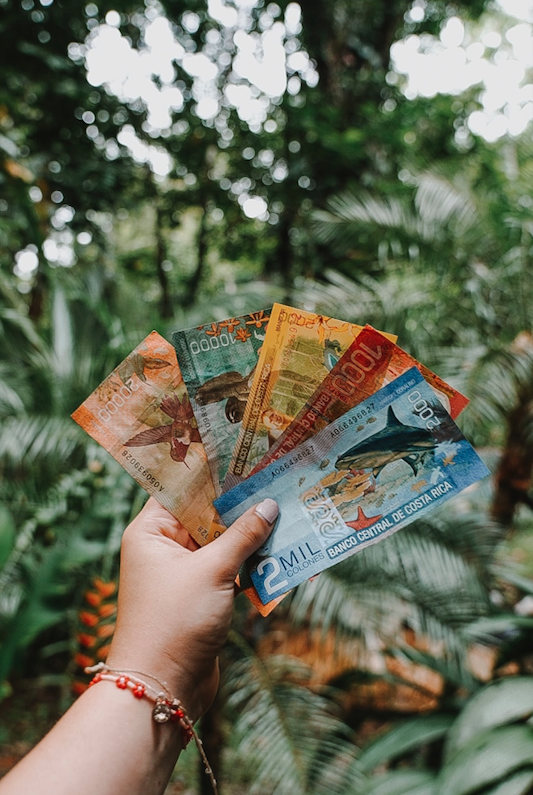 You'll probably end up using your credit or debit card a few times during your ILP semester abroad ... luckily there are a few way to avoid some fees.
I always have some cash while traveling just in case I run into costs that I can't pay with my card. And the easiest way is to just use an international ATM and use your debit card. I'll also put some purchases on my debit card or credit card, — but depending on where you bank, you could rack some serious fees if you don't do your research before leaving.
---
Traveling on a budget?
Here's a guide with all our tips on saving extra money.
---

We've done a little research for you on some of the more common banks that ILP volunteers use and their ATM fees. Trust us, it's worth looking into so that you can potentially save yourself a bit of cash, especially if you plan on going abroad for an extended amount of time (like a semester abroad) or plan to go abroad more than once.
Something To Know
Compare These Banks And Credit Unions
Tips That Will Help You
Something To Know
When you are traveling abroad and use your debit or credit card, you are typically charged a fee. Whether that's taking money out of an ATM or using your card for purchases, some banks take a percentage of your total, or just charge a set fee every single time you use your card.
If you are traveling for a limited amount of time (like a week) just once in your life, you can plan on budgeting to pay for these fees on your vacation ... but if you plan on going abroad more than once or for an extended amount of time, I think it's worth it to avoid those fees and just bank with someone who has low or no fees (I hated paying $5 every time I used an ATM — that's money that could go towards museum tickets, ice cream outside of cathedrals, or a coconut on the beach).
Compare These Banks And Credit Unions
We have polled our volunteers for a list of banks and credit unions they've used before heading abroad, and did a little research on what their rates and policies are. It's a handy way to see what's out there (and a way to compare things against what your bank's current policies are).
*These fees were correct as of the date of this post, but you'll want to double check the current rates before signing up with a new bank account or traveling abroad.
Ones With No Fees
After I knew I was going to be traveling abroad more than once, I opted to switch to an account that had no ATM fees — now, whenever I take a trip, I know I can swipe my card and not worry that my vacation cash is being spent on fees instead of on experiences (or snacks).
$0 foreign ATM fee and 0% foreign transaction fee.
$0 fee when using a debit card for an international ATM. Also, this bank offers monthly ATM fee reimbursements if you are charged by mandatory country fees. There are also no charges for currency conversion fees on debit card purchases. Charles Schwab is more commonly known for their investment accounts, but those ATM perks often make it a top pick for travelers.
No foreign ATM fees or foreign transaction fees (just know that Discover isn't widely accepted internationally — more on that below).
Key Bank
Key Bank offers a World Debit MasterCard which has no ATM withdrawal fees and no transaction fees. They also reimburse withdrawal fees charged by other banks.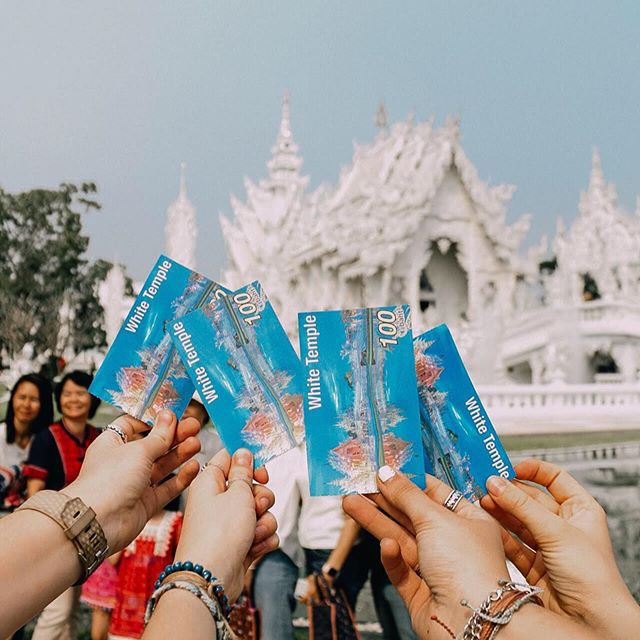 Banks With Fees (From Low to High)
$1.50 minimum fee for out of network ATMS, and 1% for a foreign transaction fee on purchases.
In the past, America First has waived ATM fees for some volunteers when they submit a letter to explain that they are volunteering during their semester abroad. Speak with the Credit Union about this to see if they will honor that for you — ILP will be happy to send along any information if they require you to provide proof of volunteering.
$2.00 fee for withdrawal from non-Zions Bank ATM and 3% of total transaction amount as well as purchases.
It depends on your card. The Citi Premier card has a 0% foreign fee, same with the Costco card. Other cards have a 2.75% fee of the converted amount you pull out of an ATM. There is a 3% of total transaction amount. (3% fee on purchases as well).
Up to 3% of the transaction amount. 2% for charges made in US dollars. $2.50 in ATM fees.
$5 to withdraw from a non-affiliated ATM + 3% of the transaction amount.
(3% transaction fee on purchases). There are monthly service fees on their checking accounts though, so this really only makes sense to use if you already have an account there.
$5 fee charged if you use a non-associated foreign ATM + 3% of the transaction amount on charges.
Bank of America does partner with Global ATM Alliance where you can avoid that $5 ATM fee. Look for these banks in these countries:
In the UK — Barclays United Kingdom
France — BNP Paribas
Italy — BNL D'Italia
Germany & Spain — Deutsche Bank
Ukraine — UkrSibbank
Mexico & Caribbean — Scotiabank
Australia & New Zealand — Westpac Bank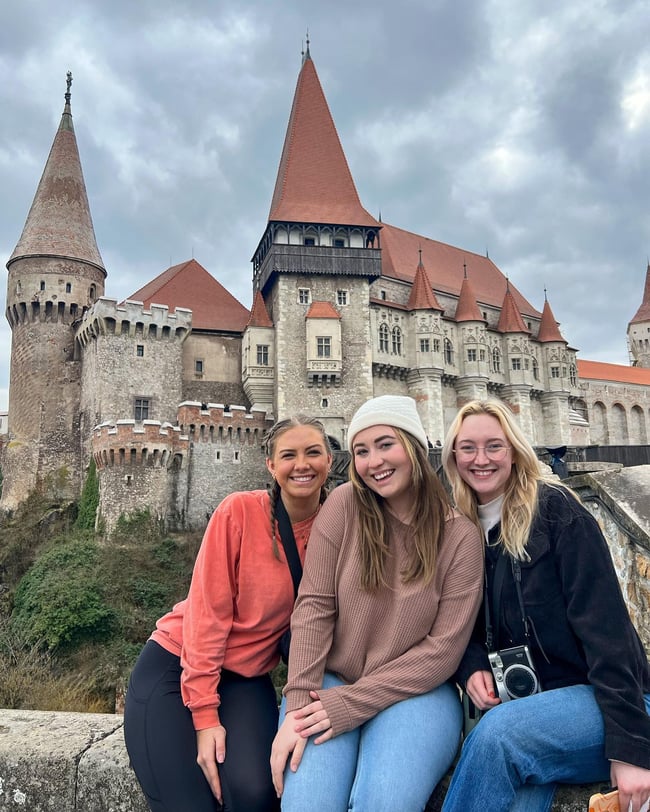 +Tips That Will Help You
Look Into A Credit Union Instead Of A Bank
Overall, it seems that credit unions tend to have smaller fees than banks, however you can't beat the waived fee possibilities with a couple of the major banks on this list!
Do your research at your current bank or credit union. If you don't get great rates are your current bank it can be worth looking into opening a checking account somewhere else before you go abroad. Many are free to open, and have no monthly fee, so you just have to have the minimum amount available to open the account. That's worth doing if you want to travel abroad more than once, in my opinion.
Check out this useful comparison chart comparing many more financial institutions.
Is Your Card Accepted Abroad?
Not all cards are accepted worldwide (and you don't want to be stuck in a pinch at an ATM that won't take your Discover card). Make sure your card is accepted internationally. I've found that almost always, Visa is an internationally accepted option — I can pretty much count on hotels, restaurants, tours, etc. taking my Visa over some other cards. Mastercard is another one that's widely accepted abroad.
You can sometimes find people who will take American Express (I ran into this in Germany and in Belize, among a few other places). Discover usage can be limited outside of the US, Mexico, and some Caribbean countries.
Let Your Bank Know You're Going Abroad
Make sure you give your bank a call before you go abroad. There's the potential that your bank could freeze your card if they see a charge in somewhere like Costa Rica and they didn't know you were traveling there (for your protection).
There are a few banks that have online forms you fill out to let them know where you'll be traveling (and when), but I've also had luck calling customer service as well. I've also been told that you don't need to let your bank or credit card know where you'll be traveling, but I always think it's better to be safe than sorry.
Sometimes You Can't Avoid Fees
Sometimes the country or ATM operator does charge a fee you can't get out of, even if your bank doesn't charge you an international fee for using an ATM. Take Thailand, for example. There is a government mandate that foreign cards incur a $5 fee (in addition to any fees that your bank may charge you). So, every time you pull money out of an ATM, you'll be charged that mandatory $5 + a bank fee, if you have one.
If that's the case, I typically pull out the maximum amount (especially if I'm living there for a whole semester) so I won't be hit with that $5 fee by pulling out smaller amounts multiple times.
Ready for a semester abroad with ILP?
You'll be teaching English (no experience necessary!) or volunteering in an orphanage in one of our countries all over the world, but still have free time every day and every weekend for more adventures. Plus, you'll get vacation time to explore more cities or even new countries.