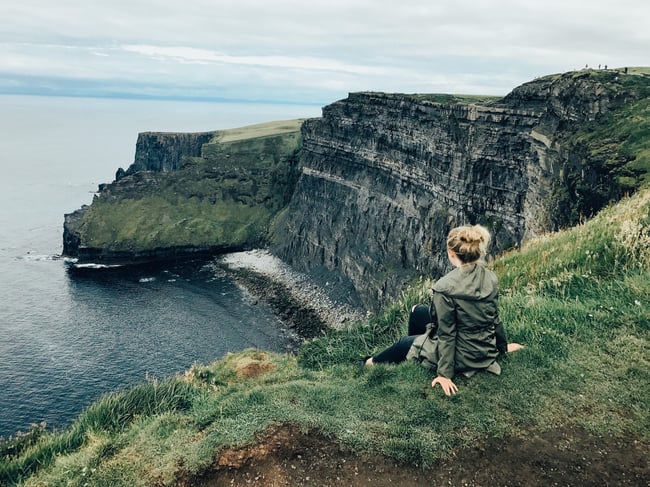 Hindsight is 20/20 vision, right? Well if I could go back in time and give myself some advice before I went on my first semester with ILP, this is what it would be.
The thought of spending a semester abroad as an English-teaching volunteer with International Language Programs can be a bit intimidating—for good reason! You'll be in an unfamiliar country, teaching kids who often don't know what you're saying, eating unfamiliar food, all with unfamiliar people. If I could go back in time to the months before I went on my first semester with ILP, this is the advice I would give myself.


---
Not an ILP volunteer yet?
Come fill out an application!
---

Currently, I have volunteered with ILP twice—once in Europe and once in Asia. Obviously these were very different cultural experiences, but I loved them both. No matter where you're headed, and how well we try to prepare you, there will probably be a few hiccups and surprises. Some days of your semester will leave you laughing, while others will bring all the tears. Either way you'll learn a lot!
Now here's my list of things that will definitely help you to make the most out of this wonderful opportunity and adventure! Some I knew beforehand, some I learned after one semester, and others I didn't figure out til the second. Here's to hoping this advice helps you out too, cause it's all the things I would go back and tell my pre-ILP self.
Advice I Would Give Myself
Learn Some Of Their Words
Collect Teaching Ideas
Bring A Hobby
Document It All
Bring A Blanket and Snacks
Make All The Memories
Be A Nice Person
Think About Your Future With ILP
Learn Some Of Their Words
As a volunteer with ILP, you are not required to speak the language of the country where you'll be teaching. In fact, you're instructed to not speak any language other than English while teaching, even if you do know their native language. But you should totally learn a few of their words and phrases to use outside of class!
When you greet locals in words they know, some will look really confused (especially if you don't pronounce the words right), while others will just lighten up, so excited when they realize you're trying to learn their language too. Here are the ones that I've found to be the most useful during my semesters:
Hello • Thank you • Please • Excuse me • I love • Good • Beautiful • Yes • Bye bye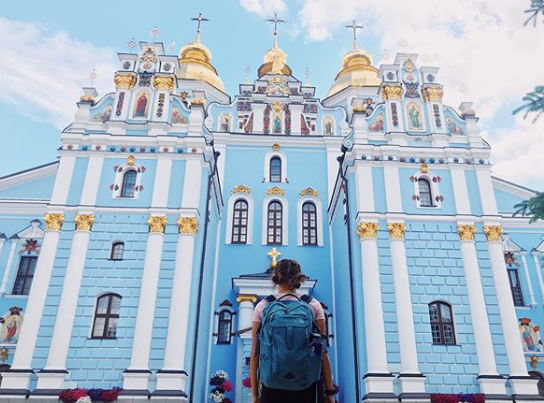 Collect Teaching Ideas
Pinterest will be your best friend! But I didn't know this until after my first semester had already started. As you'll learn in training, you'll plan lessons for drama, arts and crafts, kitchen, gym, games, and shop. If you've already collected a lot of ideas ahead of time, your planning sessions will be much easier. Here are some of the ideas I've collected. And here is another blog post with great suggestions of where to find awesome lesson ideas!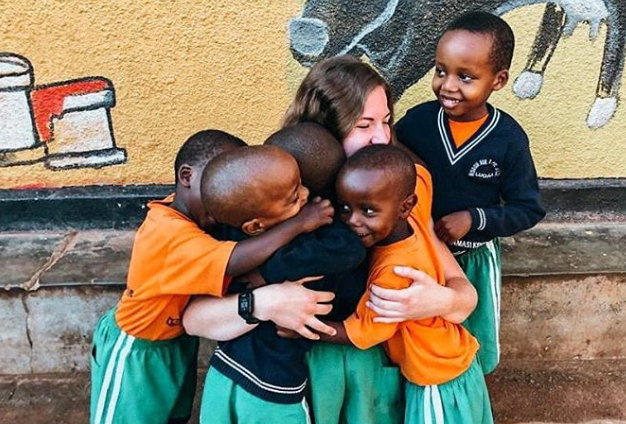 Bring A Hobby
I'm all about a good Netflix binge, but most volunteers underestimate how much free time they'll actually have. So let's do some math. These numbers will only be for the weekdays, because we all know you want to be traveling and exploring on the weekends. You'll only teach for a total of 20 hours a week, and if you're getting 8 hours of sleep a night, that is still 65 hours you'll be awake, most of those open for you to spend however you choose. To put this in perspective even more, if your semester is 3.5 months or 14 weeks long, that is 910 free hours total. That's a lot of Netflix episodes.
You'll probably be pretty worn out after teaching the kids, so bring hobbies that you'll look forward to and can enjoy even if you don't have a ton of energy. Want to get better at calligraphy and lettering? Or painting with watercolors? Always wanted to learn how to knit? Have a reading list you've been meaning to get to for a while? If you don't have your own, check out one of ours and get reading! Workouts and yoga you've been wanting to try? Has it been one of your goals to learn another language? Download the Duolingo app! Now is the time! Four months is the perfect time to set a goal and really make it happen.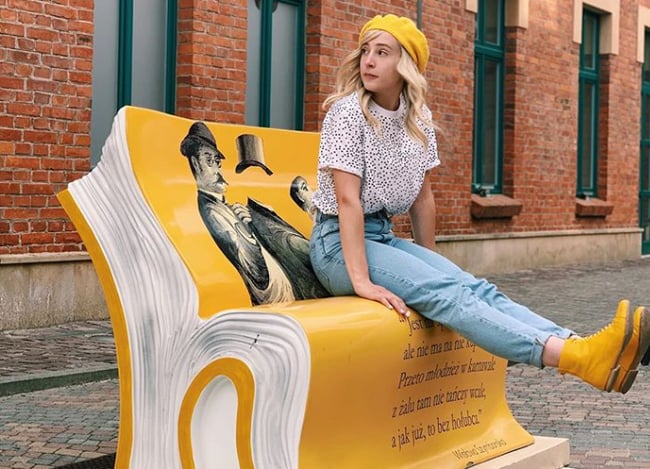 Document It All
On that note, one of your hobbies should involve keeping a record of the people you meet, places you go, personal epiphanies you have, dinners you eat, basically anything and everything you don't want to forget. If you have some way to remember every single day, that's the ideal!
We have volunteers that make incredible videos to document their semesters abroad. Here are some of the apps that work great for making videos on your phone no matter what level of pro you're at! But if you want to keep things real simple, this is the app to use.
Others use their talents to make fun and colorful journals. Need some help getting started? Check out these prompts for volunteers. Not great at writing? Oh pal, you can keep a journal like this one without writing a thing!
I'm a big fan of taking good old fashioned pictures. Pic or it didn't happen, right?! But what's the point of taking all the pictures if you just leave them on a hard drive and only flip through them every five years? I love using Shutterfly because I can update it every week of my semester on my laptop when the memories are fresh. Then when I get home, the book is already done and ready to be printed. If you pay full price for one of these, then the cost is pretty high. Look for deals on Groupon, or if you wait til the holidays, all the books will be super discounted. I've never paid more than 50% for one of my books. Here's some other ideas of what to do with alllll those travel pics!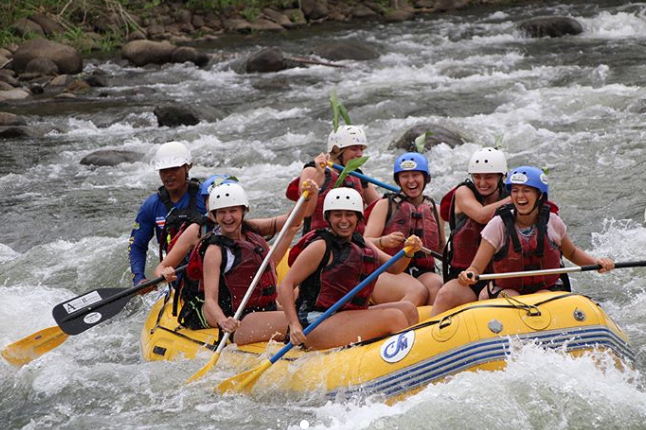 Bring A Blanket And Snacks
Both of my semesters have been during the summer, and both times I've talked myself out of bringing a small, soft blanket because I thought I wouldn't need it. And guess what? Both times I've regretted it! There will be many cold bus rides. Plus you can roll it up and stick it under your pillow if it's flatter than what you're used to. Just bring one! Here's more things that past volunteers have said they wished they'd packed.
And as for snacks. If you watch our @ilptakeovers account, then you know that every single group wishes they would have packed more American snacks. Although each country has great treats and snacks to choose from, there's just nothing like your favorite munchies for days when you really need those flavors from home. Granola bars are a must! Here are some more great suggestions. And some more. And some more. Clearly this is an important topic to us. You just honestly cannot have enough goodies!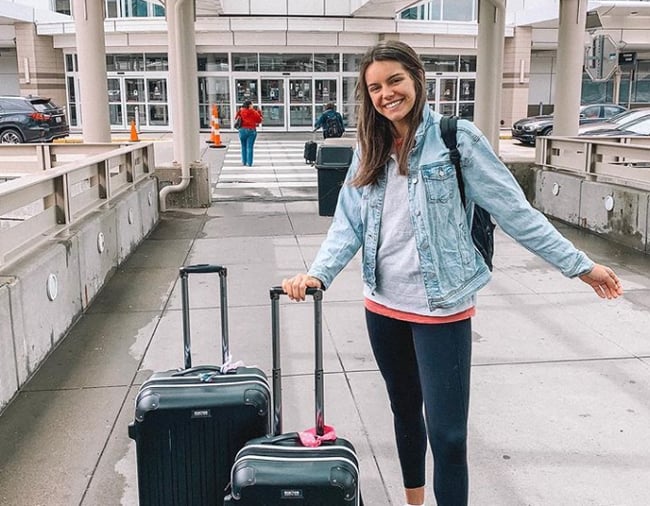 Make All The Memories
You may never have another chance to sled down a volcano. So do it! You may not get to release baby turtles into the ocean again. Don't miss out! Or to walk down the Hall of Mirrors at the Palace of Versailles! So go! You guys, life changes so fast, and even though we all hope and plan on traveling a lot in the future, you may never get the same opportunities you are having right now. Make every second of your semester count! Get out of your apartment and take every chance to try new and awesome things!
I have two regrets from my first semester with ILP: not paying to go inside Westminster Abbey, and staying behind when other volunteers in my group took a $20 bus ride to Budapest. Now, if you don't have the dollars, you don't have the dollars. So the best way to avoid that situation is to fundraise and save as much as you can before you go! We've put together so much info about fundraising that has been really successful for volunteers just like you. Here's all of our best info organized in one place! Oh, and this packet was made specifically with our Africa volunteers in mind, but the tips are helpful for everyone.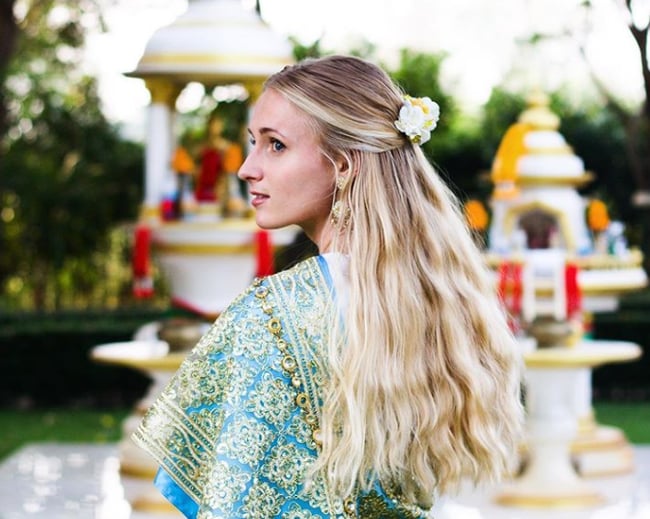 Be A Nice Person
Hopefully this one goes without saying, but it still needs to be included. Remember, the other volunteers in your group have also been saving their money, dreaming about where to travel, and hoping they'll make new friends. What's that line that gets said in every season of the Bachelor? "I didn't come here to be friends with everyone." Yeah yeah, and you don't have to. But you also don't have to be the person that other volunteers talk about when they go home and say, "My semester was pretty great, except ___ was just mean and hard to live with."
We know certain personalities don't get along well. That just happens when a bunch of strangers are put together and pushed out of their comfort zones. But it makes a world of difference when everyone tries to be pleasant and considerate. Here are a few things that especially help:
-Personal hygiene. Please shower. Wash your clothes. No one likes stinky shoes.
-Be clean and tidy. Wash your dishes. Throw away your trash.
-Don't participate in gossip. Definitely don't start it.
-Be respectful of others' beliefs and standards, and what is sacred to them.
-Fulfill responsibilities. Follow the code of conduct and other instructions.
-Avoid complaining. Express gratitude. The experience you focus on creating is the one you'll have.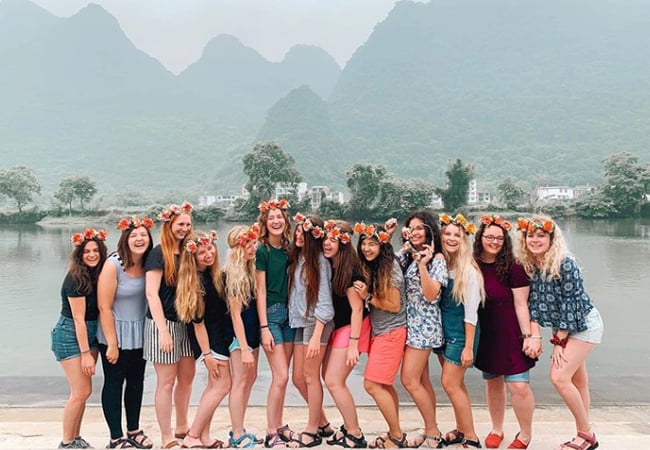 Think About Your Future With ILP
I honestly cannot stress the importance of this enough. Have you heard of the too-good-to-be-true but totally real deals included if you volunteer again as an alumni or head teacher? We're talking crazy discounts!
If you have dreams of traveling the world, but also have an empty wallet, then listen up. Going as a head teacher to any standard exchange location the program fee is totally free for you! And for the Humanitarian trips the program fee is extremely discounted! Like less than 1/3 the cost. Plus for both programs head teachers also receive a stipend to help cover those awesome vacations you'll be on. AMAZING, right? Here's the catch, depending on the location, we're only able to send 1-3 head teachers there each semester. So you know what that means. It gets pretty competitive!
We don't expect perfection, but really are looking for volunteers who have enjoyed their semester, know how to get along well with other people, keep the rules they agreed to follow, are responsible, and understand what a privilege it is to have this experience.
If you spent your first semester complaining instead of making the most of things, you probably won't be considered. If you didn't care about teaching and didn't put any time into your lessons, you probably won't be considered. If you disregarded the code of conduct and/or made things really hard for your own head teacher, you probably won't be considered. There may be other reasons involved, but those are the basics.
Even if you're not interested right now, you may be in the future. It usually takes only a few months for volunteers to miss their kids and miss traveling to new places every weekend. Keep this info in mind during your first semester, then come back and apply to be a head teacher.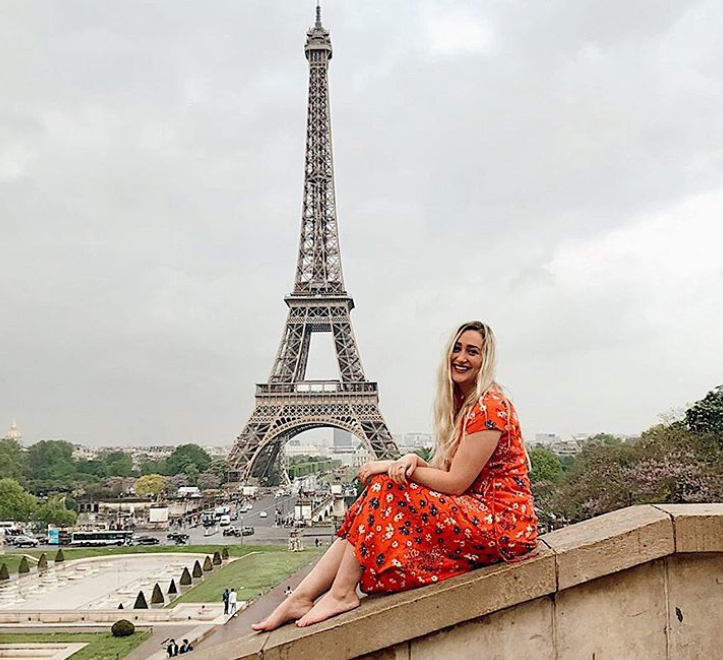 Now that I've shared all of my advice, want to know what an ILP trip is like?
Your experience will depend a lot on where you go, which is one of the reasons we have representatives in the office who can answer all of your questions about where they spent their semester abroad. Click the button below: