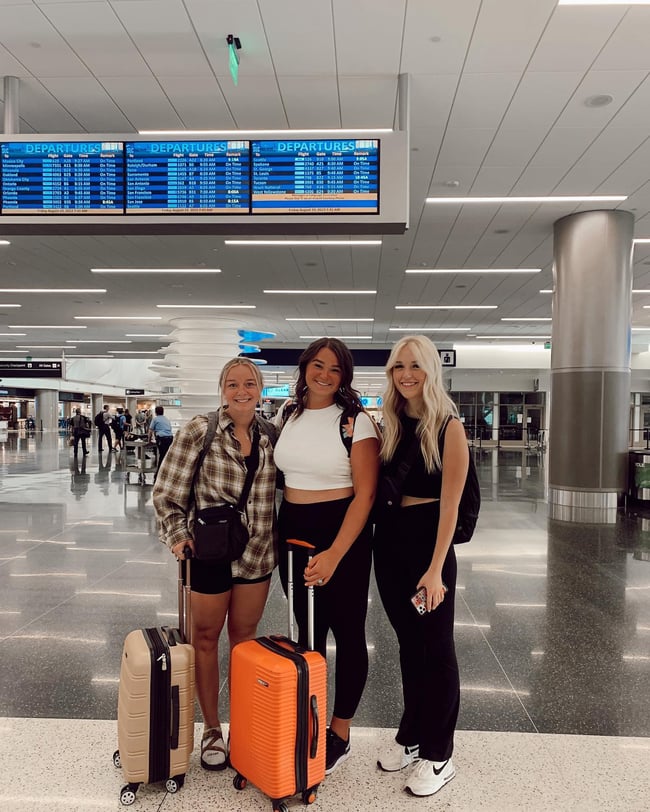 Unless you love having all of your money go towards a baggage fee you could potentially avoid, this post is for you.

Airlines these days are charging for everything: you don't want to be caught with an overweight baggage fee, or show up to the airport only to realize that the second bag you packed last minute is going to charge you $100 or more.


---
We have lots of tips on saving money while you travel
Traveling on a Budget
---
Every traveler has questions about their luggage before traveling, and we're here to walk you through what you need to know about baggage fees so you can head to the airport and avoid any surprises!
What Are My Airline's Baggage Fees?

All airlines are different, and it's up to you to look up your airline's baggage policy before you fly. Luckily, it's all online, so you can totally look this up yourself!
Some airlines have different baggage allowances depending on where you are flying (domestic, international, and even depending on specific destinations — Europe vs Asia). They also have baggage restrictions depending on what class of ticket you have purchase: first class or business class sometimes have more luggage allowances than those in economy, so it's doubly important that you double check what your restrictions are.
Look Online
Airlines will always have their baggage policies posted online. Just make sure you're going to the official website. I always do a quick Google search (Example: "Delta baggage policy") and click on the link that pops up that's connected to my airline.

On most airline websites, this information can be found by scrolling to the bottom of the main page, and clicking on the link that says "baggage" policy/ restrictions/rules/ cost. But on the baggage page you can view how much the airline is going to charge you per bag. If you still have questions, you can also chat or call support and get your question answered. They'll look up your ticket (have your confirmation or booking number handy) and double check for you.
To help you get an idea of what baggage policies are like, we've pulled together a list of baggage policies (hyperlinked below) and have some screenshots from their webpages explained in more detail. If you're traveling with ILP (hey there!) these may or may not apply to you. ILP does not work with a specific airline, but some of the major airlines we have booked with in the past with are represented in this blog post.
A Few Examples From Major Airlines
Disclaimer! These screenshots are just to help you visualize the step-by-step process of looking up your baggage policy.
While current when the blog post was written, your baggage policy can vary wildly depending on the class of your ticket (economy vs business class) and your destination. Airline baggage fees are also constantly changing.
Please double check your own baggage policy yourself on your airline's website before departure so you are prepared with the most accurate information for your situation.
American Airlines: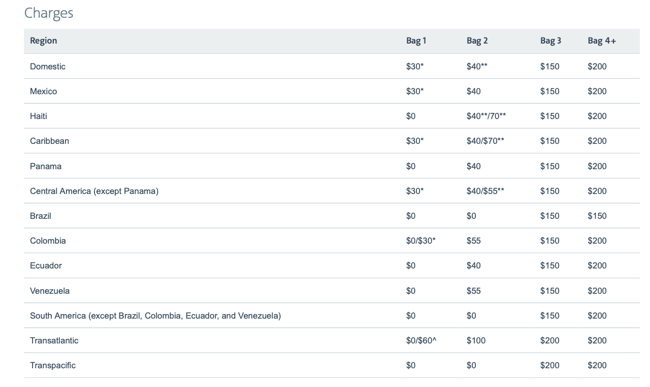 Here you can see that American Airlines breaks up their fees depending on the region of world you are flying to. Going on a transatlantic flight (to Europe?) Your first bag will be $0-$60 and your second checked bag is going to cost you $100.
Delta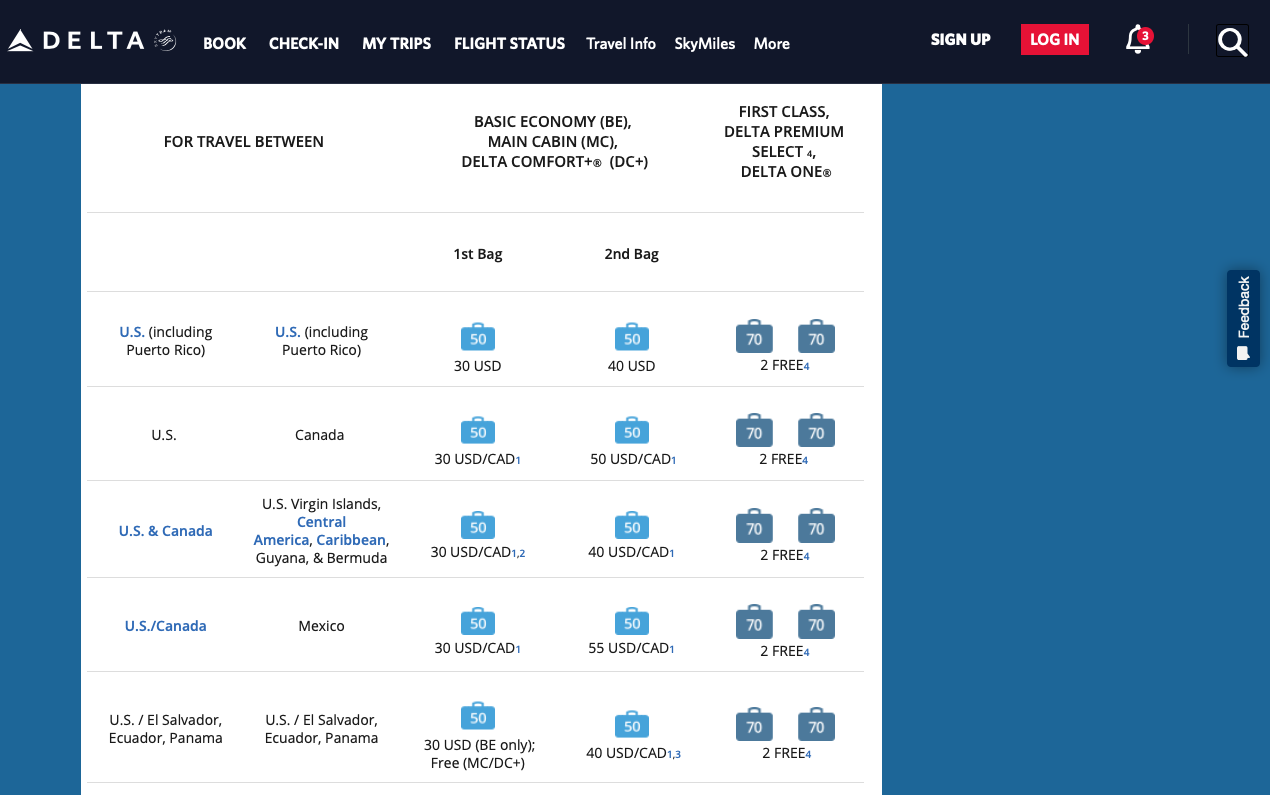 Delta has their policy broken up by seat class, but to help you read their chart, it looks like you can fly from the US or Canada to Mexico and have a 50 LBS checked bag for $30. Adding a second 50 LBS checked bag is going to be an additional $55. If you visit their website, you can scroll down and see other routes, like U.S. to Europe.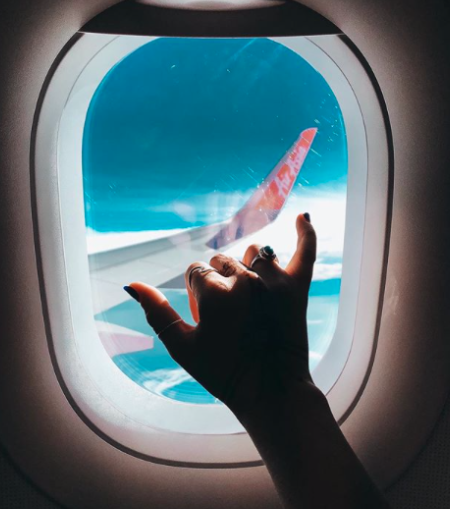 What If I'm Flying More Than One Airline?
Who's Baggage Policy Do I Look Up?
In a word, both. If you will be flying multiple airlines (let's say Delta from SLC to LAX, then Korean Air from LAX to Bangkok), you will need to check both policies. First, check to see if both airlines have the same baggage policies. Sometimes, you are flying on partner airlines (like Delta and Korean Air) and they may share the same policies. If that's the case, you're set.

But if they have different policies, here's what to do — look up both policies and just prepare for the strictest one. Sometimes (sometimes!) airlines will defer to the first flight (in this example, Delta's policy would apply to Korean Air). However, if that's not the case, you'll want to be prepared for the stricter policy.
Will I Need To Recheck My Bags?
Always, always, always ask. When you check in for your flight, you'll hand over your passport, and get your boarding pass. You'll also be asked if you're checking any luggage. That's when you ask if your bags will be checked through to your final destination. The ticket agent will be able to tell you that information. It does vary from airport to airport.

Also, always listen to the plane announcements. Some airports (especially when you're flying internationally into the United States) require ALL passengers to pick up their luggage, and recheck their bags. This happens all the time — I was flying from Switzerland to Chicago, then to Utah. My bags were checked to Utah, but I had to pick them up in Chicago and recheck them. The pilot made a few announcements before landing in Chicago letting all passengers know that they must pick up their bags to be rechecked if they are making a connecting flight.

If this is the case, you WILL NOT be charged for baggage fees. You will only need to pay for any baggage fees when you check in at the ticket desk before you get on your first flight.
Know All Size + Weight Restrictions
Once again, check with your specific airline for the most correct information for you. For a big international trip, you'll probably be bringing two checked bags, one carry on bag, and a personal item to put under the seat in front of you.
You will want to make sure you can have a personal item and a carry on (sometimes, you can only have one!), then check to see what fees are associated with each of your checked bags.
Look up the size restrictions so you don't end up having huge fees or having to leave a bag behind because it is too big. You will want to make sure that both of your checked bags are within the weight limit and size limit — overweight or oversized baggage fees can be very expensive.
Good to know: Not all airlines check your carry-on luggage or personal for weight, especially in the U.S. As long as it within the size (can fit under the seat or in the overhead compartments, you are sometimes good to go). However, that is not the case outside of the United States. Especially if you are flying a budget airlines, they will check to make sure anything you bring on the plane is within weight and size.
Pack, Then Weigh Your Bags
After doing your research and checking the baggage fees and baggage restrictions, it's time to pack. Make sure you read through this all-things packing guide to make sure you'll be ready for your trip .. then you'll be set!

Once you are done packing, double check the information you found earlier. Next, weigh your bags before you get to the airport. Make sure they are under weight now so you don't have to decide what to unpack at the airport.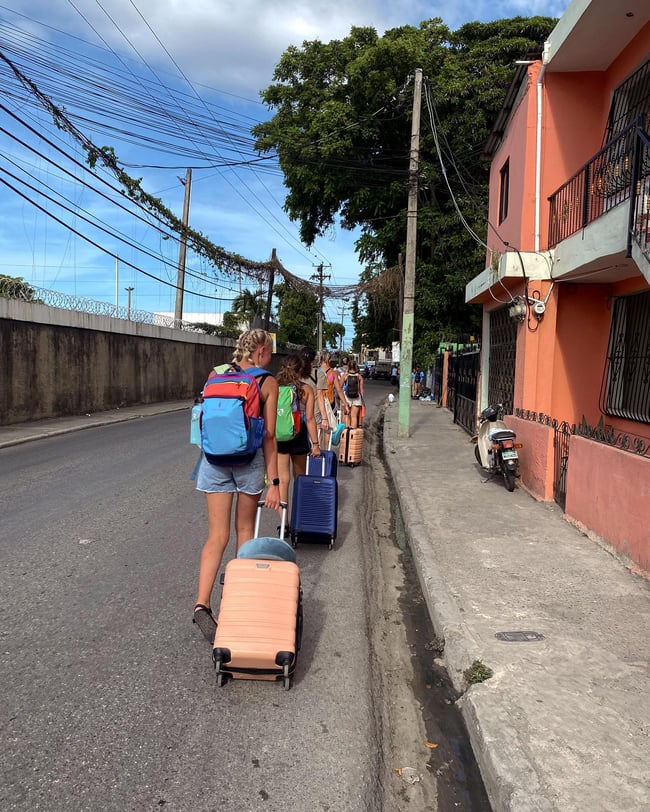 Interested in traveling abroad?
How about making a difference in the lives of children around the world? International Language Programs (ILP) sends volunteers to countries around the globe to make a difference and do some traveling. Spend a semester abroad, volunteering in an orphanage or teaching English, and spend part of your time exploring and vacationing.