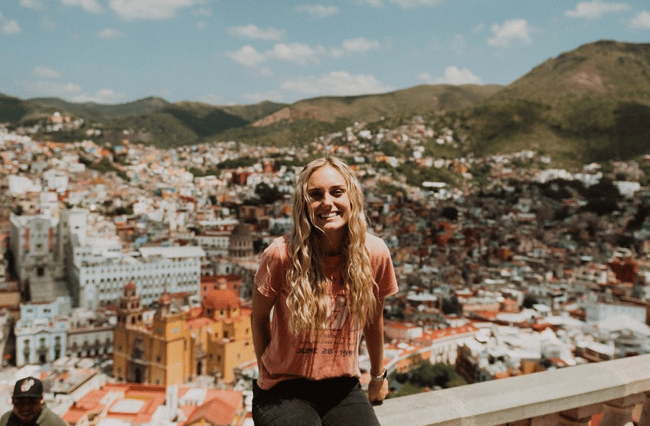 Do you get a data plan? Can you travel without one? Not a huge fan of coming home to hundreds of dollars of data charges? If you'll be traveling abroad with your phone, you need this info.
I've taken a few international trips without my phone, with my phone (but no international data), and trips where I got a data plan for the country I was exploring. And let me tell you, there is so much I wish I knew about traveling with my phone to make the best choice (price-wise) for me, depending on where I was traveling in the world and how long I would be gone.
---
Thinking of taking an international trip?
Come spend a semester abroad with ILP!
---
Lucky you, because this is a big long list of all the pros and cons, and bits of info you'll want to know before your trip. Helpful information to know for our volunteers heading out on a semester of adventure with ILP, or if you're wanting the down-low for a quick trip.
Traveling With A Data Plan
The pros and cons are pretty clear. You'll be able to scroll and Google no matter where you are, which is a huge perk. I'm a bit fan of traveling with data because I can always access Google Maps or look up when that one museum closes. It was also really nice to be able to iMessage or FaceTime anyone at home without relying on a non-existent or spotty WiFi connection.
For longterm adventures (like a semester abroad) it makes for a more seamless adjustment to life abroad when you have data at home then data abroad. However, it's not free, but the cost doesn't have to be totally unaffordable. If you're wanting to travel with your phone and don't want to just rely on WiFi, you have a couple of options.
Get An International Plan With T-Mobile (Through ILP)
While a lot of carriers offer an international data plan, T-Mobile has one of the most affordable options. I have a plan through Verizon which has a terribly expensive international plan, so when I was volunteering with ILP for a semester in Europe, I went with this. The phone plan is provided by T-Mobile, but anyone can use it, no matter who their carrier is. You'll just need to suspend your current phone plan and then plug in the SIM card ILP sends your way. No need to buy a new phone! When you get back, you'll just take the SIM card out and re-active your current plan. This plan offers unlimited data and texting.
If you already have T-Mobile, then you're probably in luck. It's likely you already have international data on your current plan and don't have to do anything extra to get it. Just give them a call and see what you've got to be safe. Sprint also has a pretty good International plan if you want to check in with them. If you have Verizon and want to have international data, they currently (*at the time this post was written) have the most expensive international plans and you could likely save money with this temporary T-mobile plan.
Get more information about the T-Mobile plan through ILP, here.
Get A Local SIM
This is an option for all of the ILP locations, but in some countries in particular, it's a real steal of a deal. You'll need to do some research about what's best for you, but typically it's about 1/2 the cost of the T-Mobile plan, and will give you a better signal. However, you'll need to wait to set it up once you arrive, and look into the parameters (maybe they don't have an unlimited data plan, maybe they do).
For example, our volunteers in Uganda and Dominican Republic, there is a local SIM that volunteers have preferred to use instead of the T-Mobile Plan. You can get more information about that once you've been accepted to our Uganda or Dominican Republic program.
Go With Google FI
This may be a good option for you — it works best with Fi compatible phones (iPhone users will have to make a few adjustments in their settings). They currently have a couple of plans where you can get unlimited data and texts in over 200 countries.
According to their FAQ page, "you must have active Fi service in U.S. (not including territories) before you go abroad. International coverage can then be turned on in the Fi app. Once it's turned on, you'll be covered at no extra charge when you travel abroad. International coverage will remain on until you turn it off, so there's no need to turn it on each time you travel" which sounds super handy.
They currently are offering two types of plans, their Fi Unlimited plan (which has international data included) and the Fi Flexible plan (which chargers you $10/GB whether you're in the US or abroad). Get more info here.
Traveling Without Data
This is an option I've done more than once and love it for a lot of reasons. It's free (so more money for weekend trips to the beach or castles) and I love the idea of being less connected when I'm traveling. I recently took a trip to Central America and didn't have data with me, so I wasn't tempted to scroll or stare at my screen instead of taking in the views out the bus window. Depending on your trip, what you want, and your budget, this could be the best option for you.
Getting Around Without Data
The thing I miss the most when I'm traveling without data is Google Maps … until I learned this life saving trick. Google Maps allows you to download the map of any city/cities you're visiting for offline access. The downloaded map gives you crazy amounts of detail including street names, restaurants, popular spots, etc. You can even see your live location, so you can see exactly where you are at any time as you walk along the street towards your destination. It's amazing.
Get more info on how to download Google Maps here. Knowing this, I'm way more confident traveling without data.
Avoiding Data Charges
I'm guessing you don't want to be one of the horror stories of coming back from a semester abroad in Thailand or your study abroad with a $600 cell phone bill. To help make sure that doesn't happen, follow these steps, you can just keep your phone on Airplane Mode and turn off your roaming which has worked great for me. While you're on Airplane Mode you can still connect to WiFi, so once you connect to a network, you can scroll, FaceTime, or Google to your heart's content.
First, suspend your current plan (which can save you money, not being charged your monthly cellphone bill). Just call your provider and see if they can make that happen for you.
Now you're set to turn off your roaming data, and just leave your phone on Airplane Mode.
You'll also want to disable notifications — While abroad, turn off the "Auto-Synch" for Android and turn off all apps in the "Notification Center" for iPhones to avoid this charge.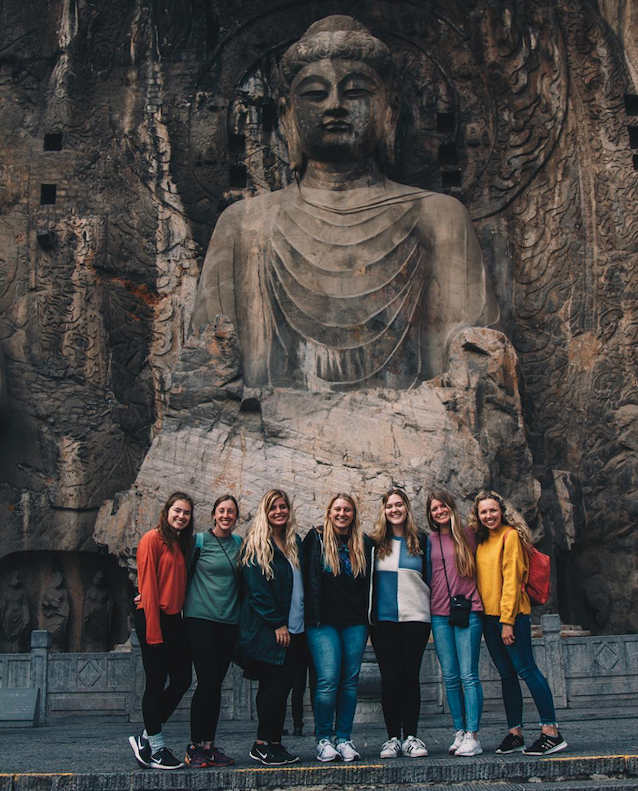 Prep Your Phone Before You Leave
Whether you're traveling with or without data, there are always things I do before leaving to make sure my phone's ready for that long flight and that really long layover. Here are a few must-do things to check off your to do list before hopping for your international adventure.
Just so you know, this section has affiliate links for your convenience (which means if you make a purchase after clicking a link, we earn a small commission). Just know that we only share products that we ourselves have used and loved, that other volunteers have recommended, or that we think just look like they'd be pretty useful!
Charge Your Battery Pack
You can't get very far if your phone runs out of battery: avoid the hunt for an outlet on-the-go by carrying around a (fully charged) battery pack. You can find a variety of prices, sizes and brands on Amazon (but we love this one).
Get This Waterproof Pouch
I love traveling with this pouch when I'm doing anything near water — snorkeling, hiking waterfalls, swimming oceans or lakes, and just in the rainy weather of Europe in the springtime. It's really affordable and gives me tons of peace of mind knowing my phone is safe and sound. Get it on Amazon.
Download All The Things
Whether it's to get you through a long flight or just so you don't have to rely on the WiFi or data in the airport, I always make sure I have my playlists downloaded on Spotify, have all my podcasts downloaded (here are a few of our favorite podcasts here) and have a full season's worth of shows downloaded on my Netflix app.

I don't ever board a flight without enough to keep me busy — I've been on too many flights where there wasn't a show being played on the flight, or one time where my screen was malfunctioning and I wasn't able to watch anything unless it was already on my phone.
Have These Apps
Some apps you'll need to authenticate while you're in the US (with a text message) or they won't work if you download them while abroad. Venmo is one of these — you'll need to approve a few banking chargers to authenticate your account, and that works best when you're home. Here's a big long list of the helpful travel apps you may need on your trip.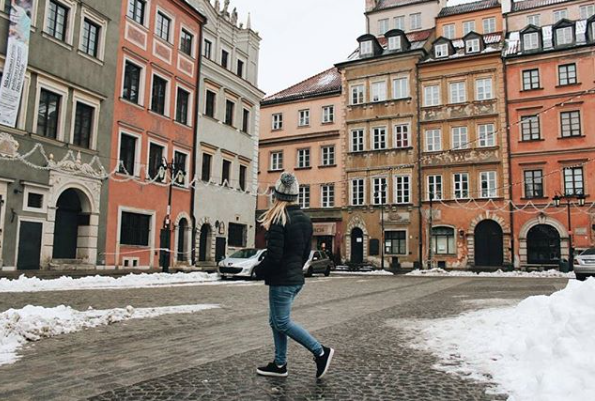 Keeping In Touch
If you're traveling with data, you may not need to rely on WiFi only apps, but there are loads of ways to stay in contact with friends and family back at home whether you want to send a message, video chat, send pictures, etc. This blog post has a list of ways to keep in touch, which I use 100% of the time. Especially since you can do voice calls via FaceTime (which is basically like a phone call) I never need to use international minutes on my data plan. And you can use multiple voice/video calling apps just on WiFi if you'll be traveling without a data plan.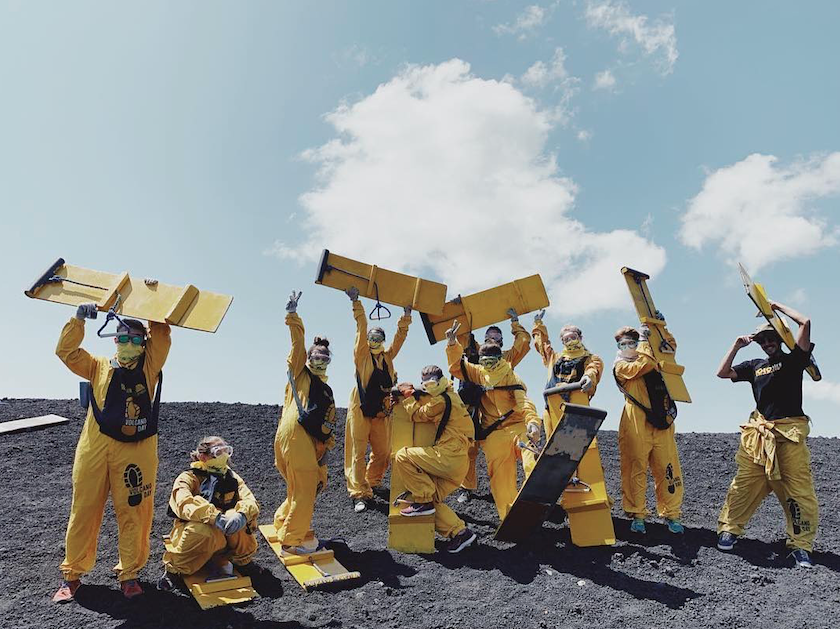 Now you're set for a semester of adventures
Make sure you're posting all of those pictures (whether you have a data plan or are waiting until you can find WiFi) and see if you can snag a spot on our Instagram feed!