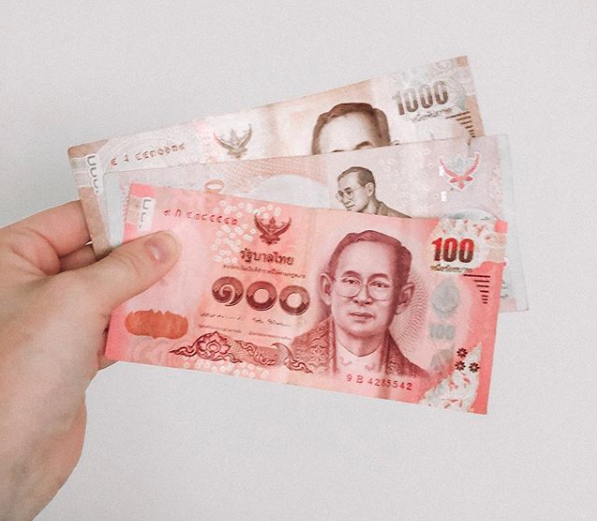 I probably spent a couple of hundred dollars on ATM fees while traveling until switching my card.
How I afford to travel is a question I get asked all of the time — and some of the answers are pretty apparent, like snagging good flight deals, or traveling with a friend so we can split taxis and the AirBnB. But one thing that I was completely missing out on was avoiding ATM charges. It was just a few dollars every time I pulled out cash, but over the years, it really added up.


---
Are you looking for a few more ways to save?
This Traveling On A Budget guide is what you're looking for
---

Typically, international ATMs are charging you in the range of $3-5 each time you pull out the local currency. Thailand seems to be on the highest side —most ATM machines in Thailand charge 200 baht, which is over $6 USD and there's a maximum so you can't try to cheat the system by pulling more out at once (ouch!). On top of that sometimes your bank adds on another fee (usually a percentage based on how much cash you are getting out of that ATM).
Luckily, you can skip out on those fees or at least pay way less if you pack the right debit card with you while backpacking Europe or planning that dreamy vacation to Vanuatu. Plus, if you'll be traveling abroad with ILP, there may a way to get your bank fees waived, so keep reading for that handy little tip. If you're looking to open a banking account to get a debit card for international travel, there are a couple of options that are perfect just for that.
Bank Cards With No ATM Fees (+The Details)
Charles Schwab
*No foreign transaction fees + No ATM fees
So many volunteers have loved this option, especially if you'll be living abroad for a few months and using the ATM pretty frequently to get the local currency. Using this debit card means you don't pay ATM fees, no matter what ATM you're using, and you aren't charged for foreign transaction fees either.
When I was a volunteer in Thailand with ILP in 2015, I created an account with Charles Schwab a few months before I left while I was getting ready to go. They sent me a debit card in the mail and once I got to Thailand I used that at every ATM. The way it worked was that Thailand's 200 baht fee would show up on my account, and then I would see a reversal from Charles Schwab. I actually loved that it worked that way because I could see how much money I was really saving and loved the fact that they were playing for it for me, so cool! I ended up saving around $50 for that particular trip to Thailand, but I'm a big traveler and have continued using it since on my other trips. Who knows how much I've saved by now.
The account is free to set up, there's no minimum balance required, or any monthly fees. Set it all up on the Charles Schwab website.
Capital One 360
*No foreign transaction fees + Some ATM fee perks
You'll avoid foreign transaction fees all over the world if you have this card with you, but there are some details to know, especially regarding using ATMs with this card. First, the "no foreign transaction fee" deal only applies to their customers who have an online checking account. This online checking account doesn't require a minimum account balance or any monthly fees so it's a top pick.
Second, when you open the account you'll get a debit card tied to the account that can be used at any Allpoint ATM without any fees, or any ATM that also accepts Mastercard (which is pretty widely used abroad). You will be getting ATM fees if you're not using an Allpoint ATM. You can find Allpoint ATMs in the US, Canada, Mexico, Puerto Rico, Australia, and the United Kingdom.
However, Capital One will sometimes reimburse any ATM fees, $15 per statement month (which is a nice perk). You may want to mention that you'll be traveling abroad with a non-profit organization if you're an ILP volunteer to help you get those reimbursed. Get more info on the Capital One website.
Fidelity Cash Management
*No International ATM fees + 1% foreign transaction fees
If you open a Fidelity Cash Management Account, you'll get free ATM withdrawals worldwide, and can even get ATM issuing fees reimbursed once the statement month ends. If you read closely in the terms and conditions of this account, you'll see that ATM reimbursement fees will be for ATMs which have the Visa, Plus, or Star logos, and that reimbursement fee will be credited the same day of the charge. It also mentions that there may be a 1% foreign transaction fee, but some users say that only applies with charges made to your debit card, not your ATM pull.
Get more info on the Fidelity site.
*Promotions and deals updated as of May 2020, please check with the institution for most accurate up to date terms.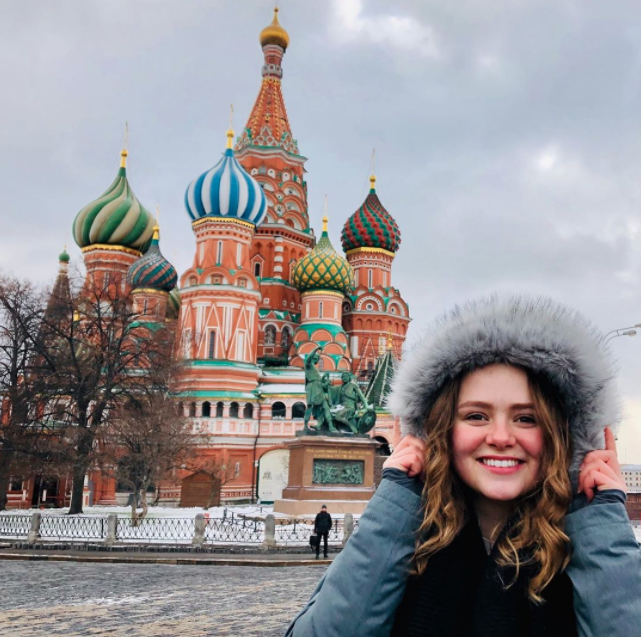 A Few Things To Know
Get Your Fees Waived
If you're not going to switch banks to get one of these cards, talk to the bank you have now about waiving some ATM fees for you. There have been some reports of our ILP volunteers talking with their bank about doing just that while they are traveling abroad and spending time in a foreign country as a part of their humanitarian trip. If your bank agrees, they can contact the ILP office and we can provide the necessary paperwork to prove you're volunteering (and doing good!) with our organization. Of course there's no guarantee, but it can't hurt to ask right?
Debit VS Credit Cards
You will also get a higher foreign transaction fee/ATM fee if you use a credit card, so opt to use a debit card instead.
Flat Rate Or Percentage?
Another way to save is to research banks that have a flat foreign transaction fee instead of taking a percentage. If you are pulling out $200 into the local currency, a 3% foreign transaction fee means paying $6, where some banks may just charge a late rate of $2.50. If you will be traveling abroad for a long period of time (and will need to pull out larger sums out of the ATM), a flat rate is a better deal.
Bring A Visa
Visa is pretty much accepted everywhere in the world, making it your best option if you plan to do some traveling in your life. Mastercard is another popular option in pockets of the world like Central America and throughout Europe. Sometimes you can find American Express and Discover, but not often.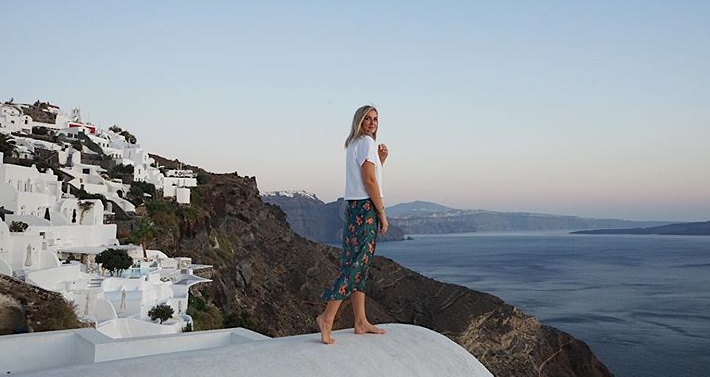 Ready for the chance to do some traveling?
Come see if you'd be a good fit for a semester full of adventures! Follow the ILP Instagram to see all the awesome things current ILP volunteers are doing .... Then get your questions answered about volunteering with International Language Programs.