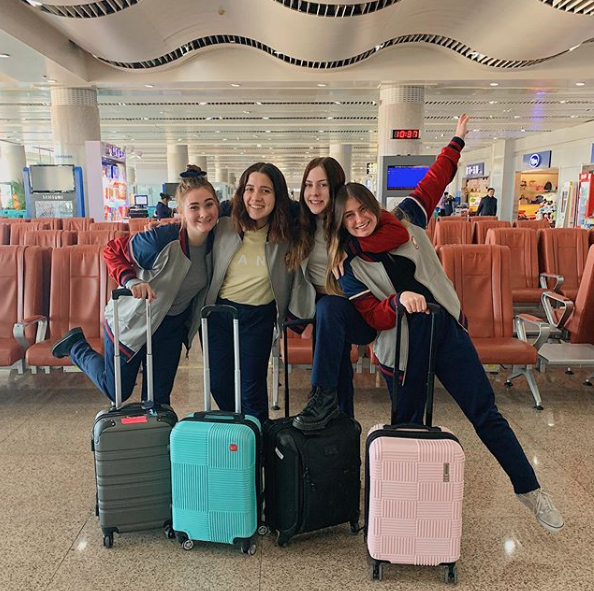 Picture this: Your phone and computer are all charged, your backpack is full of snacks and an extra pair of headphones…you are all set for your long flight. Right? While the long flight to your new home might not be the most fun part of your ILP semester, you've got to get there somehow! You are all dressed up in your perfect traveling outfit and your carry-on is expertly packed, but that doesn't really help if you need to call the our office with a question.
---
Still have a couple of questions?
Let's keep in touch
---
Before you get on your flight, it's best to have this information, just in case!
Your ILP School's Address
Sometime during your flight to a foreign country, a very nice stewardess will be handing out immigration forms. Pull out the pen from your carry-on you have expertly packed and be sure to fill out all the information. You'll need to know your name, your birthday, your passport number, etc. You also will need to know your flight number, so hold onto your boarding pass! Your boarding pass is also your ticket to get on the plane, so it's doubly important to keep track of.
You also will need to write down the address of where you're going once you arrive in this foreign country. After you've been assigned to an ILP school, go here and write down your school's address on a piece of paper and stick it in your wallet right next to your passport.
Actually, it's a good idea to keep this with you at all times during your semester abroad! If you ever lose your way, find a taxi, show them the address to your school, and you're good to go.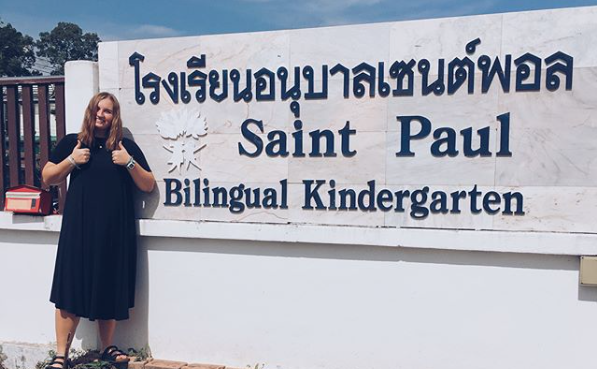 ILP's Phone Number
You might have International Language Programs as a contact in your phone, but what happens when your phone dies in the middle of your flight? Writing down email addresses and phone numbers you might need on paper means you have a backup in case your phone or computer runs out of juice.
Give us a call here — #801-374-8854
The ILP Director's Cell Phone Numbers
If your flight gets cancelled, don't worry. You will get to your country, I promise! Your first reaction will probably be to call someone who can help you. Luckily, since you're volunteering with ILP, you have lots of people you can call to help you out.
During ILP training before you leave the country, you will get the personal cell phone numbers for our ILP directors. They answer 24/7 in case you have an emergency. Make sure you keep those cell phone numbers in your purse or somewhere handy in the off chance you need it.
If you call ILP during off hours, just listen to the voicemail message because we also have the cell numbers listed on the message.
The employees of the airport are also there to help you out. Remember, people are going to be much happier to help you if you are not stressed out/angry/frustrated, so try to stay calm.
Your Debit/Credit Card
While you shouldn't have to pay any sort of change fee if your flight is cancelled, or if you miss your flight due to circumstances out of your control, it's always good to have your credit or debit card with you, just in case.
You'll be responsible for paying for any baggage fees, plus maybe you'd rather eat in the airport at a real restaurant, rather than the provided meals on the airplane. It's also smart to let your bank know you're going to be traveling so they don't put a hold your card. Additionally, I always travel with a bit of US cash, just in case my card isn't working and I need to swap out some US cash for the local currency.

This tip goes for every flight, not just your ILP ones. Whatever the case, be prepared, just in case.
Your Itinerary
You can't really get anywhere if you don't know where you are going, right? Knowing what airports you are flying into can help give you peace of mind during that long flight. Once ILP has booked your flight (usually 3-6 weeks before you leave), you will get an itinerary in your email, but not a ticket. We recommend printing out your itinerary for you, so that you remember what flight and times and everything, but you don't actually need it to check in.
Everything is electronic these days, so the boarding pass you get once you check-in 2-3 hours before your flight is like your ticket. Hold onto those boarding passes! They get you on the plane, and let you know what flight number you are on and when you land.
You'll also get a little receipt when you check your bags, which comes in handy if your luggage gets lost. While no one wants that to happen, unfortunately it does. Having that receipt makes it so much easier to find out where your bags are!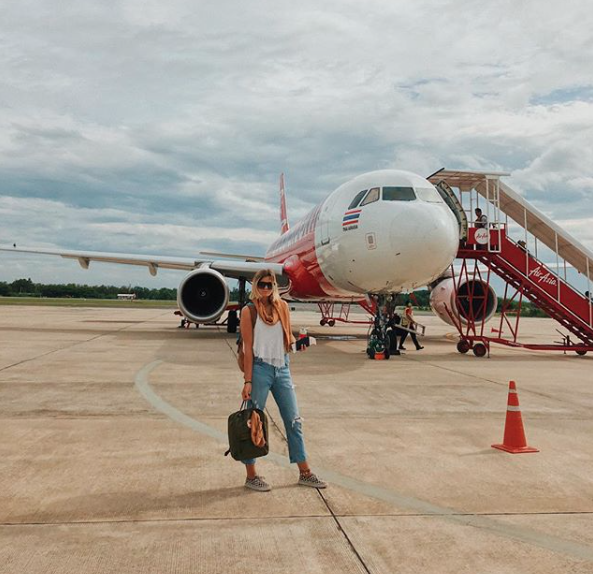 Want to know more tips for travelers or volunteering abroad with ILP?