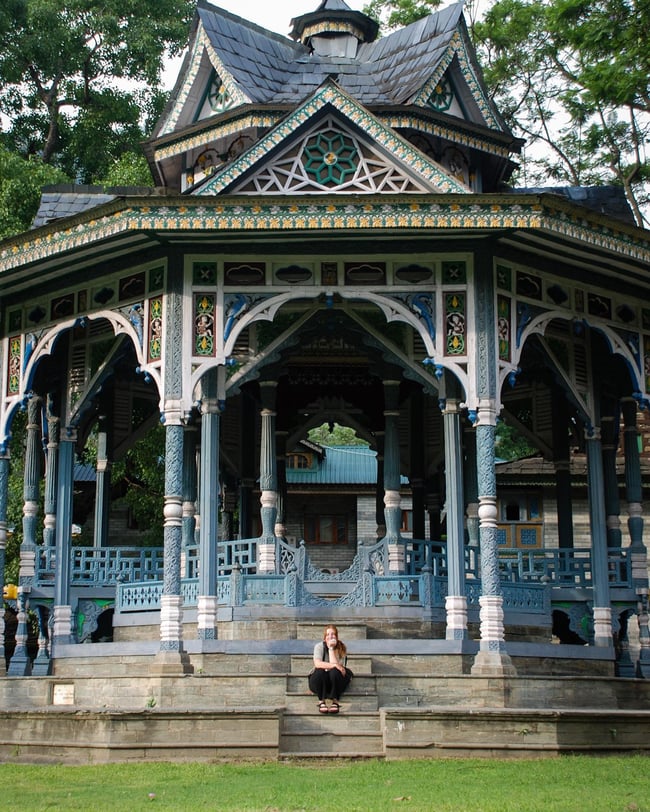 You used to need a few maps and guidebooks to plan your trip and help it go well ... not anymore! These apps are what you need to have for any trip.

No matter where you travel to, chances are you'll be bringing your phone, laptop or tablet with you ... or am I the only one who's pretty dependent on technology when I'm exploring a new country? I've been lucky enough to spend quite a bit of time all around Asia and Europe and a few other countries. I've taken a few shorter (1-3 week trips) but loved living abroad in countries for months on end, which gave me ways to see so much more .... most of my traveling happened when I was volunteering with ILP, actually.


---
Not an ILP volunteer yet?
Apply here
---

International Language Programs sends volunteers to serve abroad in countries around the world to live for about 3-4 months like a local. And, during your semester abroad you'll have vacation time to see even more, which means lots and lots of traveling.

Whether it's an ILP trip or not, these apps are what you'll need no matter where you're traveling. I have quite the list, pulling my favorites and talking with ILP alumni and other travelers

to make sure you don't miss anything. To help organize all this info, I've pulled it all into a handful of categories:




But before we start, I have some advice.

Make sure to download apps that can be used both on WiFi as well as without service of any kind. I'd also suggest downloading these BEFORE you go abroad — some apps need you to confirm your identity with a text message ... which isn't really possible if you don't have a data plan abroad, plus sometimes you have to be in America to create an account with that app anyways (this is the case with a lot of VPNs for example).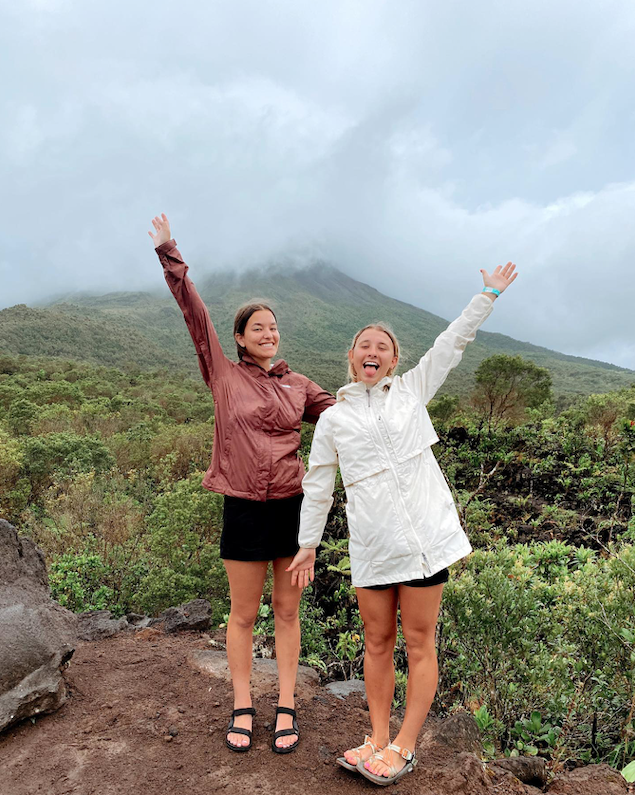 Plan Your Trip Apps
Flights
Skyscanner
My favorite way to book a flight. Mostly, I use the app to type in my home airport, then select "everywhere" as my destination. The app then pulls up the least expensive routes I can fly to, helping me save a ton of money when deciding where to vacation.
Hopper
Hopper lets you put an alert out on a flight route and the app will let you know when there's a price drop or when rates are going up. My fav feature is the color coordinated map that lets you know which dates are best to fly on (green has the lowest fares) or if you're thinking of booking on an expensive (colored red) date.
Where To Stay
Hostelworld
I'm a total hostel convert — you can stay in some uber nice and super quirky places for just a few dollars if you're staying in the right hostels. This app is really easy to use and stores all your reservation info in one spot (handy for checking in and out).
Airbnb
I'm not one to splurge for a pricey hotel room, so hostels and AirBnBs is where I stay on vacation. I love that you can book on the app, have all the reservation info there, and message your host on the app if you have questions. Especially if you are traveling with a large group, it's often easy to find a place to stay that can sleep 4-6+ people.
Buses + Trains + More
Omio (for Europe travelers)
I almost exclusively book all my buses and trains via this app anytime I'm in Europe. They also have some flights, too which is a plus. You can pull up a route, book on the app, and have your mobile boarding pass all in one spot. It tends to have the most routes and availability for western Europe as a heads up, rather than eastern Europe.
Flixbux (for Europe travelers)
Another fantastic bus option that's really similar to Omio (search, book, and pull up your boarding pass all on the app). I've used this the most in western Europe as well. Sometimes this app has routes that are less expensive or more options than what shows up with Omio.
Keep It All Organized
TripIt
This app puts all of your confirmations in one place and lays it all out for you. All you have to do is forward those confirmation emails and the TripIt app creates an itinerary for you, so you can see the details of all of your flights and museum reservations without needing to sift through all of your emails.
Trello
Trello lets you create a trip, and keep track of all the things you need to do before you leave (get your visa! Book the train tickets!). Plus, you can share your board with your travel group and keep track of who does which task. You can also add your info to the app — attach your itinerary, booking confirmation, add checklists, etc.

Free on Android and IOS.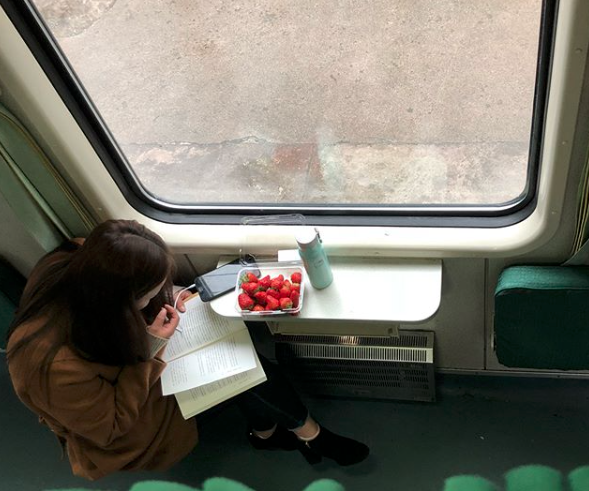 Getting Around Apps
Google Maps
I use Google Maps all the time at home, but the ability to download maps offline while traveling totally changed how I get around on vacation. The downloaded map gives you crazy amounts of detail including street names, restaurants, popular spots, etc. You can even see your live location, so you can see exactly where you are at any time. Don't leave home without downloading the maps of where you're visiting. Here's a step-by-step for downloading Google Maps.
MAPS.ME
Sometimes Google Maps doesn't have every single hiking trail or navigation route outlined ... but this app pretty much does. It has an offline feature I love, and also some handy city guides if you're looking for more info. If you're an avid hiker and want to know all the nearby trails or want another app to help you get around an unfamiliar city, this is your app.
Rome To Rio
Wondering how to get from point A to point B? Rome to Rio has you covered. They map out the best ways to get from one city to another city, letting you know if it's best to go by train, plane, car, taxi, or ferry ... or if there isn't a route you can take. They also estimate prices which helps your budget out. It's a really handy research tool I use all of the time just know it's not super accurate all of the time. I mainly use it to see what transportation options are around.

Free on Android and IOS.
Ridesharing Apps
Taxis are one thing, but rideshares are kind of the newest (and best) thing. I'm a fan because I can choose my route before my driver picks me up, and we've already settled on the destination and the price without navigating a potential language barrier.
Here are some of the most popular ride sharing apps you'll need when traveling (some aren't available everywhere, or are Asia/Europe/country specific).
Just make sure you set up your account on your phone before you go. If you wait to set things up when you're abroad, it's not likely your US-based card on file will be able to be used (meaning you'll need to pay in cash). It's much simpler if you set everything up now, and then just utilize the app once you get over there!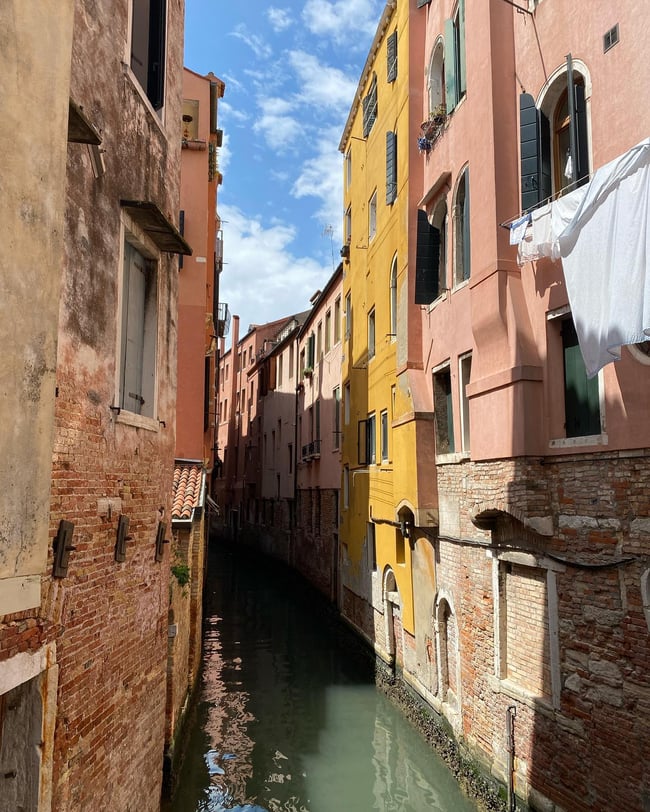 Money + Foreign Currency Apps
Splitwise
Okay, a total game changer. This app lets you keep track of who paid for what, then figures out all the math for you. You can create a trip ("vacation to Italy") and keep track of who paid for the flights, who paid for dinner that one night, and who bought the museum tickets.
The app splits all the expenses and balances them out, and gives you a total at the end of your trip. Now you know exactly who to Venmo (and how much). It's a must-have.
Venmo
You most likely already have this downloaded, but if not we highly recommend it for your trip! This app lets you add your bank account to the profile you create and allows you to transfer money to another person who has Venmo. This app is super helpful when you need to pay someone that you're traveling with back for booking train tickets or hostels and you don't want to mess with cash and get exact change.
*Heads up — sometimes Venmo won't work in a country without a VPN. Some volunteers use Betternet as a free VPN to make sure they can Venmo, but there are others to check out.
Another thing to know? It's best of you have Venmo already set up before going abroad. You need to have some banking info to set up the account and those test transfers work best when you're already home rather than risking things not working once you arrive in-country.
XE Currency
This app gives you live currency exchange rates and lets you know all the latest info about all the currencies you could ask for. I love that you can compare several currencies at once (like the US dollar to the euro, then compare that to the Russian ruble). It's so handy if you're traveling to multiple countries and want to keep tabs on the changing currencies ... especially if you can't quickly figure out how much 1,398,281 in Vietnamese dong is in US dollars (guilty).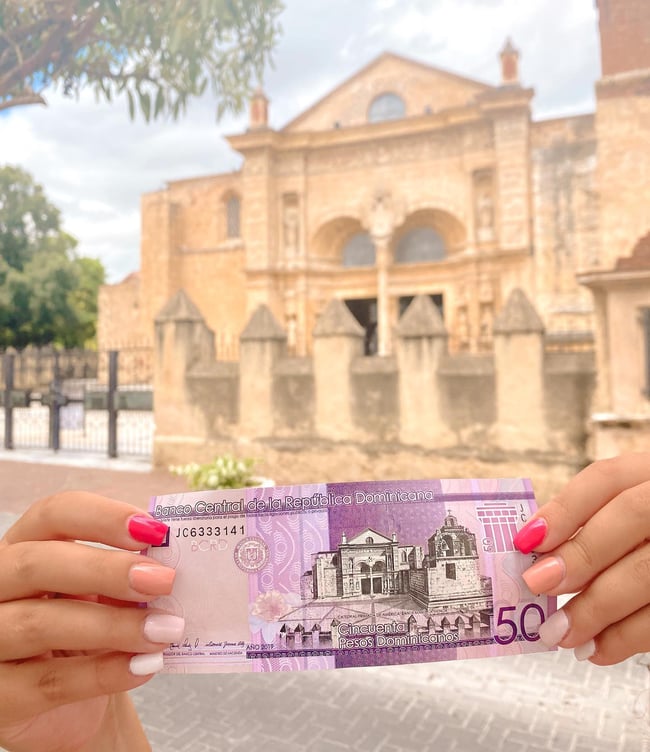 Keep In Touch Apps
Oh, I love that you can keep in touch without a data plan while you're traveling. Most hotels, hostels, and even many restaurants have WiFi you can hop onto, so you can keep in touch with everyone at home.
Free Wi-Fi Finder
The name says it all, but the app finds locations where you can use the WiFi for free. It really comes in handy if you're traveling around with a local data plan and need to refresh your Google Maps or look up really cool restaurants.

Free on IOS.
Wefi is very similar and free on Android.
+ The Apps On Your Phone
You may want to peek at the apps already installed on your phone (most likely ) to see if they can help you keep in touch with friends and family back home. Sure, you can post stories and posts on Instagram, but you can also chat and video call which is handy. I suggest looking into the messaging/sharing/calling components of popular apps like Instagram, Snapchat, Facebook, and FaceTime (or Google Hangout) to make sure you're covered before your trip!
WhatsApp
This is a messaging app that you'll run into pretty much everywhere in the world (you can also send pictures and call via the app, all on WiFi). It's used in multiple countries and if you're an ILP volunteer, you'll want to download it so you can keep in touch with any local staff or your host family, or to even message tour companies to set up a snorkeling tour.
One of the AirBnBs I stayed at in Nicaragua had a list of activities available and had names and WhatsApp numbers next to other info, so I could just message about yoga on the beach or cooking lessons and get it all set up via messaging. So handy.

A Few Extras
PackPoint Travel Packing List
This app lets you set where you are going, how long you are going to be gone, when your trip is, and what you'll be doing there, and creates a packing list for you. The app takes into consideration the weather and the premium version lets you add items/categories that aren't already in the app. If you're a chronic over-packer or tend to forget items, this may be another resource to try out.
Free on Android and IOS (with an upgraded version available).
Flush (Toilet Finder)
You might be planning on taking the prettiest pictures in Bali or eating your weight in gelato while touring Italy ... but you probably aren't planning on having to find the nearest bathroom (ASAP). This app locates the nearest public toilet and lets you know if you need to pay a fee or not. It's not glamorous, but you'll be glad you have it if you need it.
TripWhistler
This app is all about keeping you safe, listing the emergency numbers for 200 + countries (911 is only used in the United States). Plus, the app tracks your location and lets you send out your GPS coordinates via text to let someone know where you are.
Free on IOS. Not available for Android.
Google Translate
Type in a phrase to translate it, speak your phrase, or even take a picture of a sign and let the app do the work. It's been a lifesaver in more than one country (speaking from personal experience). I always download the language I might need so it's available offline, and I love that you can save the key phrases you use over and over again.
Happy Cow
This is a must for all of our vegan and vegetarian travelers. It can be so hard to find meat-free options around when traveling, but this app does all the work for you. The app also lists grocery stores, food trucks, and health stores to help make sure you can find what you need while traveling.
$3.99 on both Android and IOS.
Rick Steves' Europe App
The famous Rick Steves is back with tons of Europe tips — he's an expert on this part of the world. There is a lot to be found in this app. Guided audio walking tours to show you around (we LOVE these), insights into the country's culture, see what top destinations are nearby, and learn about the history of the area.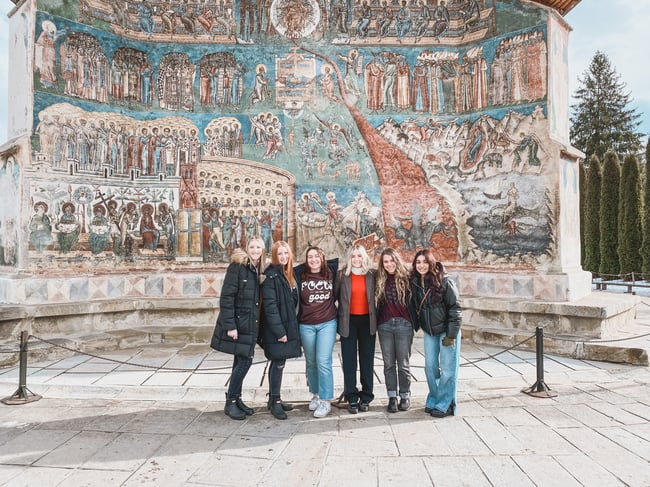 Have all the apps but don't have a trip planned?
Oh, I have news for you — come volunteer abroad for a semester! I've spent a semester in Asia and one in Europe and was able to visit so many countries on vacation (which let me test out these apps for myself). ILP has programs all over the world, sending college-aged volunteers abroad for a semester of teaching English or helping in an orphanage, with vacation time to hit the countries on your bucket list.