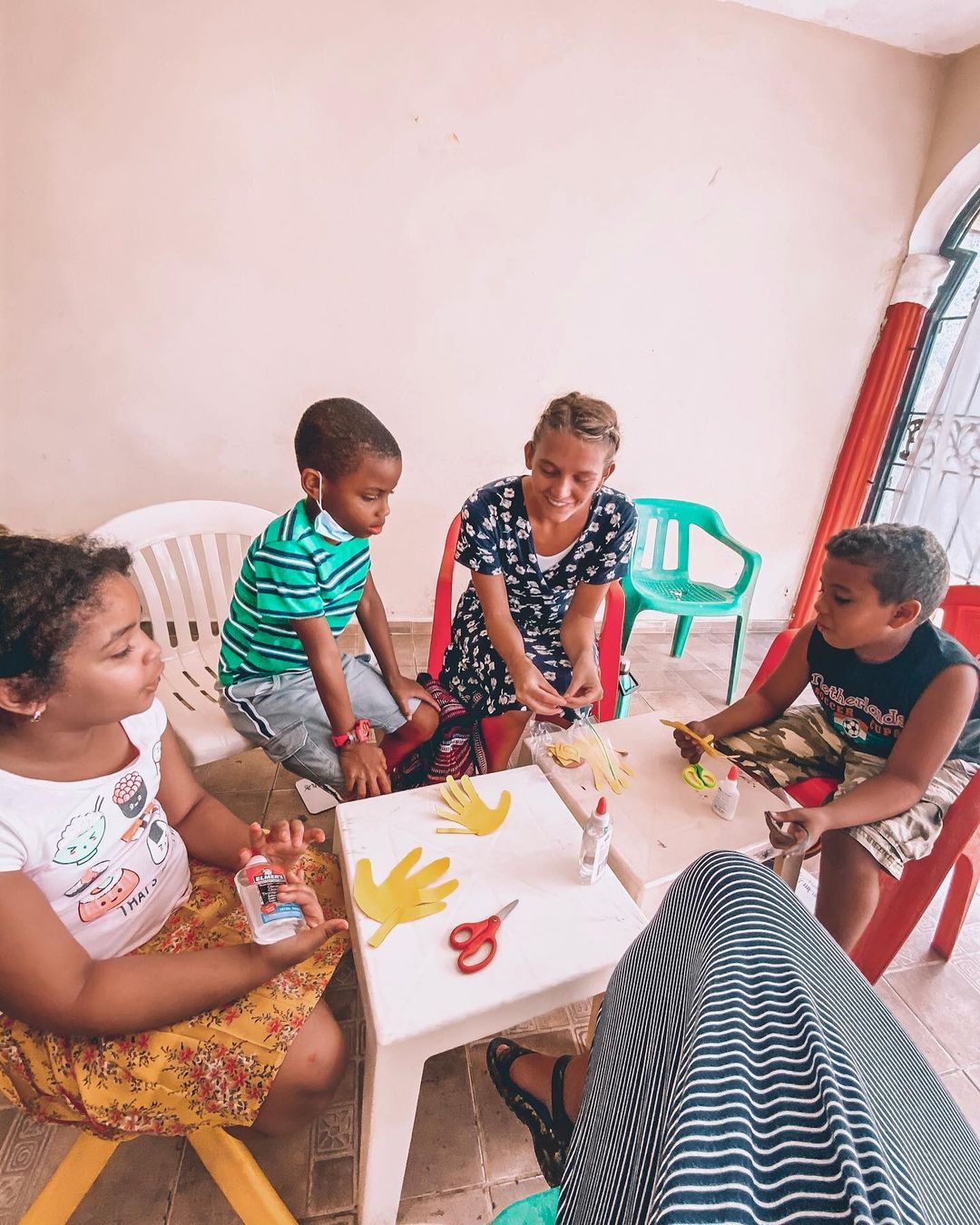 Don't pay for your teaching supplies for your semester abroad with ILP! Here's how.
So, you've been working hard to pay for the ILP program fee. Now you find out that you also need to provide all of the supplies that you're going to teach with for the semester. A whole suitcase sized amount! Pipe cleaners, glue, googly eyes, construction paper ... volunteering to teach English is starting to feel like it's breaking the little bank that you've got.


---
Teaching Elementary?
We have a post full of help with things like lesson planning
---

When I was a volunteer I was able to get all of my supplies for free ... and I even had more than I could take so I donated extras to another volunteer. Seriously, you don't need to pay for supplies. I mean, you could buy them, but that can start adding up pretty quick and let's face it, you're saving every penny already to pay for all your weekend trips while you spend a semester volunteering in Europe, right?
So, why buy when many volunteers have been able to get all of their teaching supplies completely for free?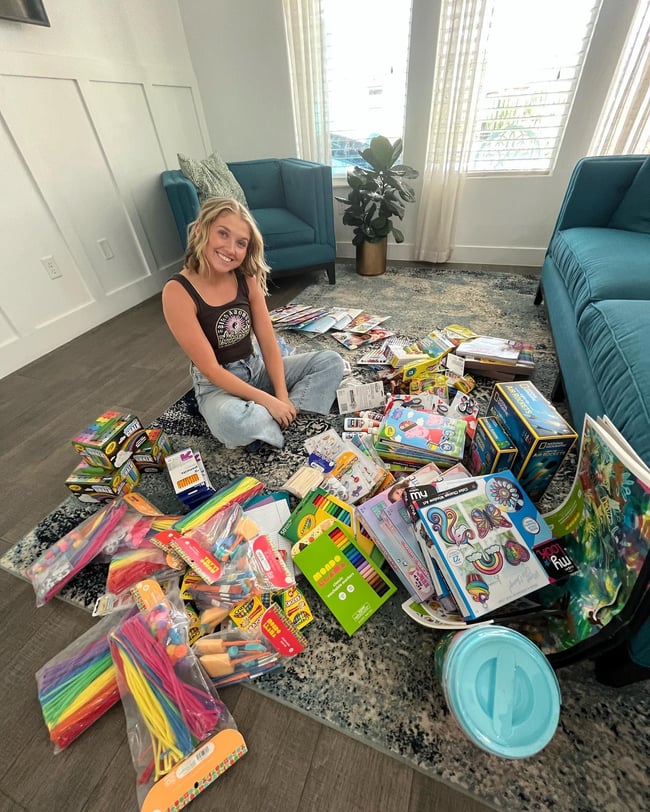 But First, A Bit About Supplies
Even if people can't help monetarily, most people have items laying around and not using that they can donate. Really any items around the house that you might be able to incorporate into a child's activity is great, but we've created a suggest supply list for our volunteers. You can find this list on my.ilp.org once you've been accepted and assigned.

Important things to note when asking for donations:
Items don't have to be from our suggested supply list.
Almost any item can be creatively used in a lesson. Variety is actually even more helpful.
Items don't need to be new.
It's awesome if someone is willing to go purchase items to donate to you, but not necessary. Gently or partially used items are perfect. Many people have items around their own home that they're not planning to use anymore.
Don't forget to explain what you're doing!
You're volunteering your time to a worthy cause of making a difference in the lives of children by teaching English in Uganda, the Dominican Republic, Nicaragua or wherever you're going. Your friends and family will feel more connected to your goal once they understand more context about what it is exactly.
Ask Friends and Family
Post a list of suggestions on Facebook and ask friends and family if they have any items like that to donate. You may want to call specific people that you have in mind who may be interested in helping. Be willing to go pick up items from them so that they don't have to go out of their way. Ask them to also share your post in order to reach more people.

We've got a link to a fundraising letter right here if you need a bit of help getting started — Feel free to change it up however you want!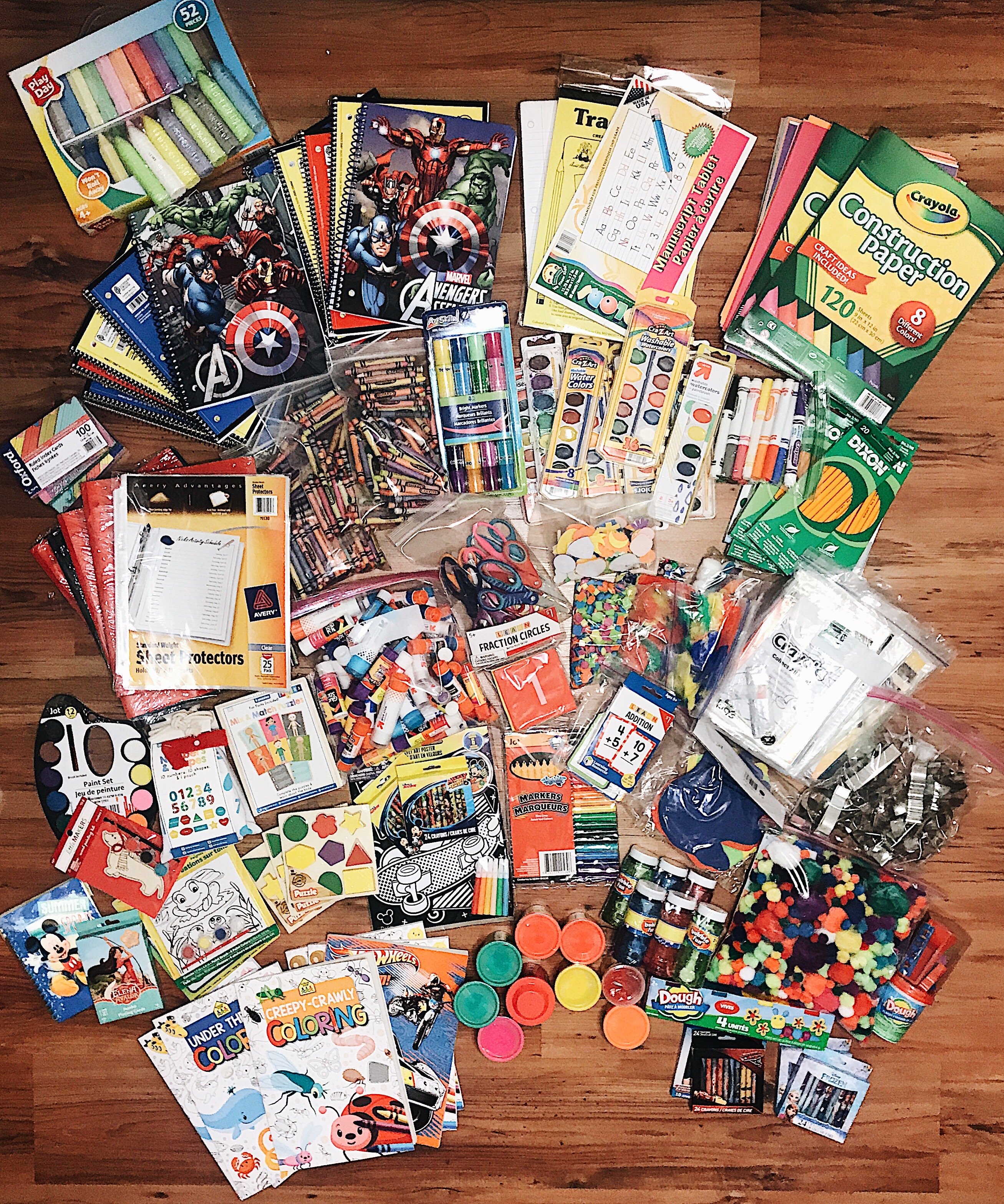 Ask Co-Workers
Send an email with the list as an attachment or post the list of items on a bulletin board at work. Ask your friends to do the same at their work to hopefully get more donations. When I was asking around, not everyone at work could donate but there was one person I wouldn't have even thought to ask that had a huge box of scrapbooking things she wanted to donate. You never know!
Ask Church Groups
If you or your parents attend a church, that's a great place to start as well. Give the list to your youth leader or Relief Society President and have them pass it around at a meeting. You may be surprised and receive donations from people that you don't even know very well.
Ask Your Parents
Do your parents have an office that's overflowing with office supplies? Is there a junk drawer in the kitchen with more pencils and pens than needed? What about all the toys in your younger brother's old room? Family board games that have missing pieces that you never play anymore? Ask first, but you may be able to clean out a few drawers and save your parents a trip down to donation center.
Ask Stores
You may or may not have luck with this, but it's worth a try. Prepare a professional letter stating your cause and what types of items you hope to receive. Stores may be willing to donate some supplies to your cause. Ask around at larger corporations like Walmart and Target and try smaller local stores as well! We suggest asking these stores for some donations:
Dollar Tree
Dollar General
Walmart
Big Lots
Target
Costco (for "Store" candy)
Get Freebies
You may find items for free (or very little money) from classifieds on websites like Craigslist or KSL (if you're in Utah or Idaho). Keep your eyes open and you might be able to go pick up items (bring a friend with you!) for free that people just want to get rid of.
If you receive more donations than you can handle, that's great! There may be others in your group who are having a hard time getting items and are happy to bring those extra items in their suitcase.
Also, consider donating those items back to ILP. Every semester we have volunteers who fill last minute spots and don't have time to find donations for teaching supplies. ILP is happy to keep and pass along your extra supplies to another volunteer who could really use them.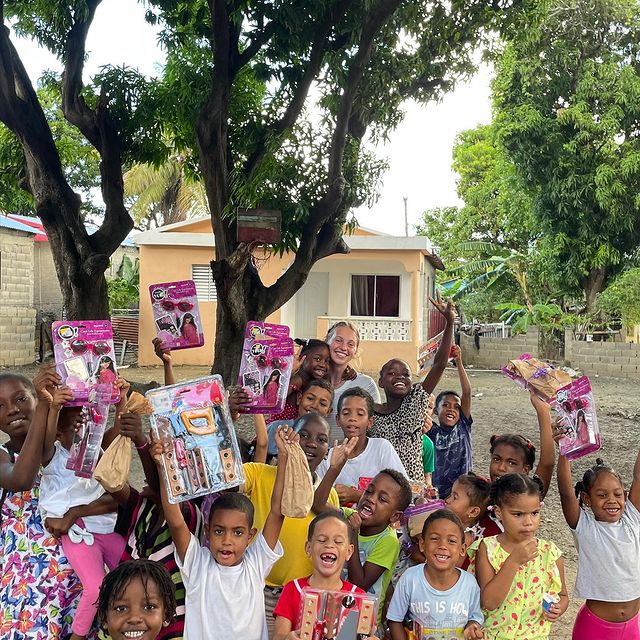 Considering a semester abroad but not sure if it's right for you?
We know there's a lot to consider when you're thinking about traveling. There's different routes to go ... should you do a study abroad or a volunteer program? How do you afford it? Is it safe? Which country is right for me?
Head here to learn more about how the ILP program works to see if it's a good match for what you're looking for. If you have any questions, let's get in touch! One of our representatives (who has been in your shoes and volunteered before) would love to text you and answer your questions.