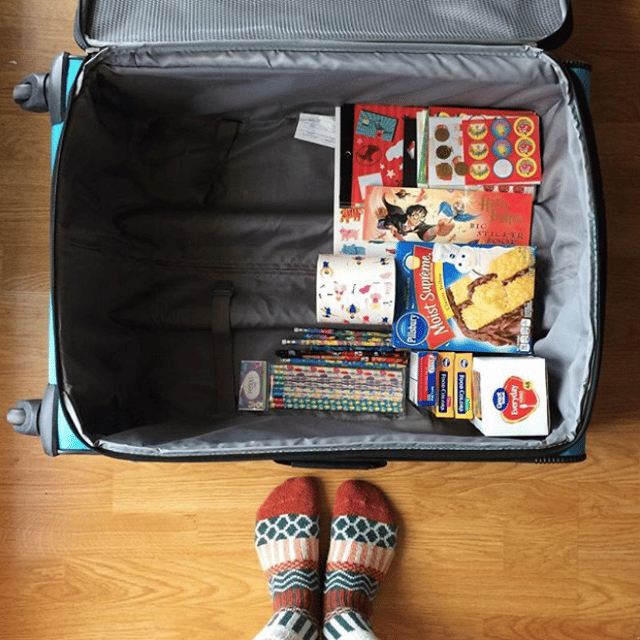 Trying to pack for a big trip and feeling totally overwhelmed by not knowing what to bring or what to just buy there? We've been there!

When you pack for a trip, it's important to minimize how much you're bringing right ... especially for a long trip like living abroad for a semester with ILP.


---
Are you signed up for your ILP trip yet?
You can get your application started right here
---


You can only bring so many suitcases, and your airline usually charges you a fee if your bags weigh more than their limit.

Pst: Avoid baggage fees and get more insider packing info here.

You'll actually be able to buy a lot of the things you need after you land in the foreign country you're living in! It'll make things a lot lighter in your bag if you don't have to pack 4 months worth of shampoo right? But ... ask any traveler and they can tell you there are some specific things you should pack from home because you just won't be able to find it while you're out traveling around the world.
Here's a little help to know what you should bring, and what you should just plan to buy there:
What You Should Pack In Your Suitcase:
Feminine products —
Ladies, sometimes it's hard to find the brand you like. And in many countries there are plenty of pads, but tampons are much harder to find so if you prefer those it can be tougher. We say, to be on the safe side just bring what you need for the entire trip. At least they are really lightweight right? Oh and have you jumped on the diva cup train yet? You might want to give it a try ... you won't need to pack so much, it saves you money, and there's so much less waste and plastic production which we all love.

Walking shoes —
You can buy shoes abroad, but you may not be able to find your size, they may be more expensive than you'd like to pay or may not be that great of quality. It's best to pack shoes you know you can rely on.

Your clothing basics —

If you're planning to shop abroad, that's great ... just make sure you have the basics covered (you wouldn't want to be running around in the cold shopping for a coat, right?)

American food —
I know, I know ... you're so ready to try the yummy food that the country you're traveling to offers right? Great, I love that adventurous spirit. Eating all the yummy treats is usually the majority of my "to do" list when I travel, but trust me ... after a couple of months of living in a foreign country, you will want some familiar comfort food from home. So go ahead and bring that bag of Cheetos.
Medicine —
You will be able to find health aids while you're traveling, but I still prefer to bring my own. Why? Well, when I'm sick, the last thing I want to do is walk to the nearest store to find something. And then once you get there, everything is in a different language so you're either hoping someone who works at the store speaks English, or you're looking for a bottle that has a picture on it and just hoping you're buying the right thing. It's so much better to just pack any over the counter meds that you think you may need and that you're familiar with how they affect your body (think cold meds, pain killers, stomach aids, etc).
Brands you love —
Just in general, if there's a particular product you loooooove and don't want to live without, just bring it with you. Yes, you'll be able to find shampoo in any other country, but if you love that one Aveda brand, just know that you might not be able to find it. So, either go with the Dove product that is at the foreign store, or bring your beloved Aveda with you. Same goes with just about everything from makeup to toothpaste to deoderant.
What You Can Buy In A Foreign Country:
Shampoo/Conditioner —
Like we mentioned, unless you are particular about the brand, buy it there. It will save so much weight in your bag!

Hair dryer/straightener/curling iron —

If I'm going to a tropical, humid place like Thailand or the Dominican Republic I just go natural, but I have to admit that if I'm traveling around Europe, I do like to make sure my hair is done. So, if you bring these items from home, the high voltage tends to ruin your appliances. I like the option of buying a cheap one once I get to the country so that I don't have to worry about the voltage.

Basic hygiene items —

Again, wait and buy things like toothpaste, deodorant, etc. there unless you are particular about a certain brand. Most countries will have everything you need.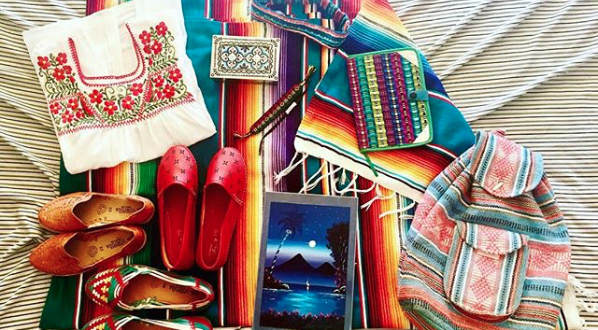 Again, this is just a guideline — hopefully it helps! Oh and if you've never heard of ILP (aka, International Language Programs), click below to find out how you can travel the world while making a difference in children's lives (for a great price):