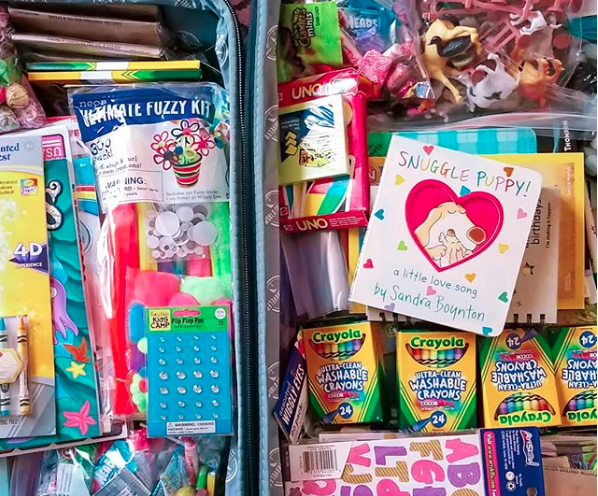 If you're teaching English on your semester abroad with ILP you'll need to bring at least 1 suitcase full of teaching supplies to use in your ILP lessons — the question is, what supplies should I bring?


Hooray! You're getting ready to spend a semester volunteering which means quite a bit of prep. While you are packing, you'll need to make room in your suitcase for some teaching supplies — but don't worry, we can totally help you with that.
What Type Of Supplies Should I Bring?
Anything and everything can really be incorporated into an ILP lesson with a little creativity. International Language Programs does have a suggested supply list that you can access (in your Go To Guide) on my.ilp.org. (You need to be a volunteer to login and access it).
You'll notice a very long list of everything from dice and straws to Q-tips and scissors, but don't worry! You don't have to bring everything on that list.
The suggested list is just to get you started and to have something to share with your family and friends who might have items they can donate to you. So feel free to collect what you can, but don't worry about checking off every item.

Some advice? It's a good idea to bring lots of the "single-use" items on this list (things like construction paper, tape, glue, paper plates, and cotton balls) because once you use them, they are done. Unlike clothespins, rulers, or scissors, those items can't really be used again from semester to semester. Most likely, there will be a big bin of things like scissors and rulers already at the school from past volunteers (unless you're volunteering at a brand new school, then bring anything you can!).
And What Are They Used For?
If this seemingly random suggestion list to bring many packets of construction paper and popsicle sticks seems a little confusing, I'm here to explain. ILP Volunteers are teaching a variety of lessons in six teaching areas: Arts and Craft, Drama, Shop, Gym, Games, and Kitchen.
All of these teaching areas are here to encourage as much language as possible. So yes, many of your supplies will be going towards making art projects or making paper airplanes, or other activities, you may also be using supplies as a talking point ... like why are there cotton balls instead of marshmallows in this kitchen lesson??
Here are a few ILP lesson plans to help you get an idea of what supplies you might need, or could come in handy.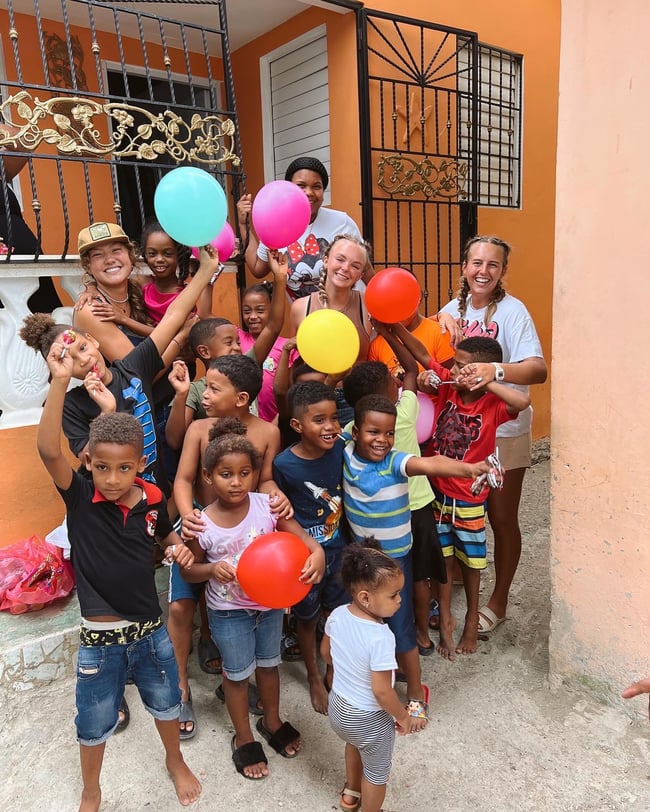 Where Can I Get These Supplies?
Do not spend a lot of money on your supplies! If you ask around, you can most likely get all of your teaching supplies for free.
Every semester, we have volunteers who haven't spent a penny on ILP supplies or store prizes. When I was volunteering, I got all of my supplies for free, just by asking around. Because they don't need to be brand new, so many people I knew wanted to donate items that they were no longer using and just cluttering up their houses. One of my mom's friends wanted to clean up her craft room and gave me a huge box of things! I actually ended up with more than I could even fit in my suitcase.
We often have volunteers who got supplies donated and it ended up being more than they could fit in their suitcase, so they give the leftovers to us (we keep these at the ILP office). Just give us a call if you're in the Orem, Utah area and we can let you know if we have supplies available that you can come grab.

+ A Couple Other Things To Know
You do NOT need everything on the ILP supply list! As we mentioned before, bringing supplies that are single-use is very helpful, so pick and choose what you ask for.
Generally, ILP teachers tend to use a ton of construction paper (seriously, bring a ton!), paper plates, paper bags, yarn, and tape (all kinds of tape and glue — bring a lot!), but you can also check in on your ILP City page to see what supplies your school might need in particular.
You will be sharing with your ILP group. Most ILP groups put everyone's supplies in a storage room or big suitcase to share, which takes off the pressure of bringing everything you might possibly need for your personal lessons. We don't suggest coordinating supplies because that can get complicated. If you're getting supplies donated you can't really be picky anyways. It tends to always just work out if everyone brings about a suitcase full to contribute.
They do not have to be new! This is a huge thing to keep in mind. Don't feel like you need to go out and buy brand new supplies. Raid your parent's house for children's books you don't need anymore, go through your uncle's work desk for extra pens and notepads, and ask Grandma and neighbors if they have half-empty boxes of crayons and tape you can bring to the kiddos. We'd rather your hard-earned money goes towards vacations or yummy gelato in Italy rather than on new boxes of popsicle sticks.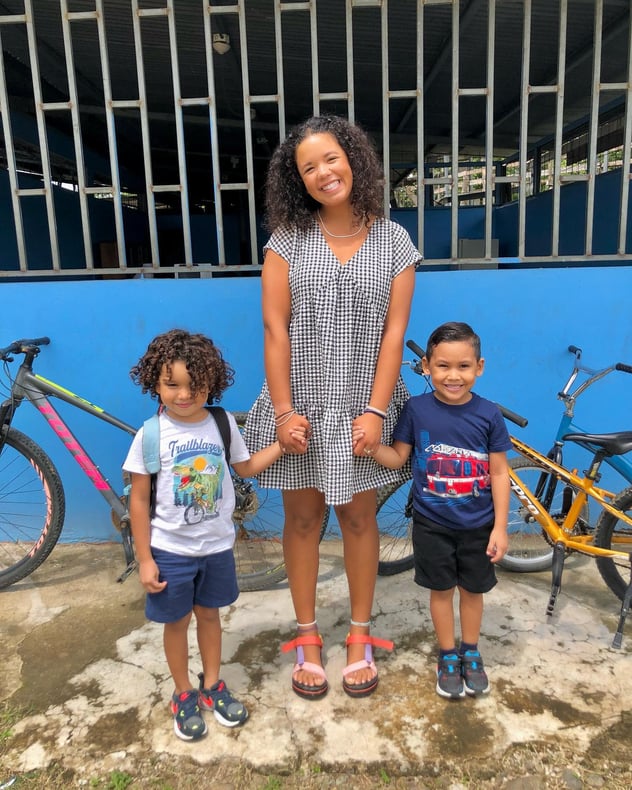 Have questions about teaching?
You can for sure reach out to an ILP representative about all your questions — supply related or not. Just click that button!