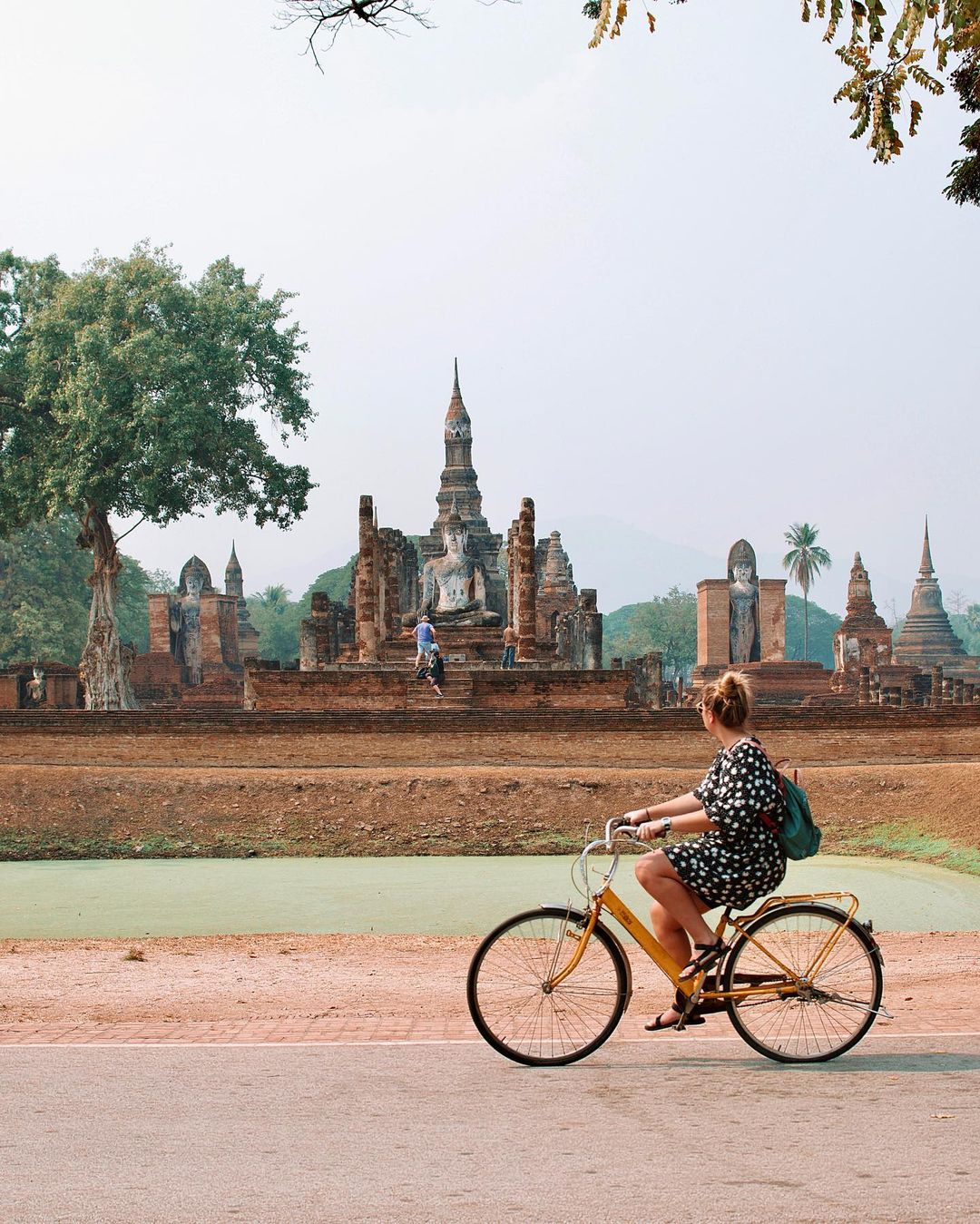 Feel like a local with these tricks and tips to get around this tropical paradise.
If you're planning a trip to Thailand, I hope you are visiting so many places! There is so much hiding in this country, from waterfall hikes to postcard beaches, to national parks hiding Gatorade-blue lakes ... not to mention tiny hilltop villages and elephant sanctuaries. With oh so much to see and do, I'm glad I knew the ins and outs of traveling all over Thailand so I can see what I wanted to.


---
I figured out the best of Thailand by living there
All about volunteering in Thailand with ILP
---

Tourism is a huge part of Thailand, which means tons of ways to get around (hello, quick flights, taxis, and tuk-tuks) but you may be surprised with a few other options that may be a better fit for your budget. This post is here to help you figure out all the different ways to travel around Thailand, plus links to all the discount airlines, bus companies, and other travel help you'll want.
Before we dive in, know that you can travel around this country all sorts of ways: flights, buses, trains, shuttles, hiring a private driver, taking a tuk-tuk, hopping in a taxi (or Lift, which is just like Uber), and more.
When Should I Fly?
Typically, volunteers are flying when they're short on time (and don't have the time to bus/drive somewhere) or they're going a pretty far distance in or outside of Thailand. Because they're located in central Thailand, most ILP volunteers typically fly to the Thai island beaches for vacations, usually from Bangkok (since you can get the best flight deals from the capital city). We have a whole breakdown of how to start your vacation to the Thai islands, complete with some flight plans and other details.
There are several budget airlines to be aware of in Thailand where you can get pretty good deals. Here are a few to check out:
I usually find flights on Skyscanner but have also booked directly with airlines on their website. You can sometimes see flights like Chang Mai to Bangkok for $50 or Bangkok to Krabi for $30ish.
Favorite Vacations To Fly To
Here are a few vacation spots volunteers fly to, from their nearest airport, or to Bangkok:
When Should Bus/Drive (Or Train)?
My preference is to go by land if it's a shorter trip (not a 13-hour bus ride, but a 1.5-hour flight), an overnight option (Thailand has some pretty comfy overnight bus options), or I have the time to spend on a long bus ride, and a flight is too expensive. There are so many bus and shuttle and train routes crisscrossing the country.
Our go-to for booking buses, shuttles, vans, trains, taxi transfers, etc is 12.goasia.
Hiring A Car
Hiring a private driver is also a typical option. Our volunteers in Thailand work with a Local Coordinator who can be a helpful resource for booking a private driver to take you to places where you can't get a bus to, or want the flexibility of a private van driver.
Popular Vacations
Here are a few popular vacation spots easily reached via bus/train/shuttle, or by hiring a car. Each of these blog posts linked below s transportation options in more detail: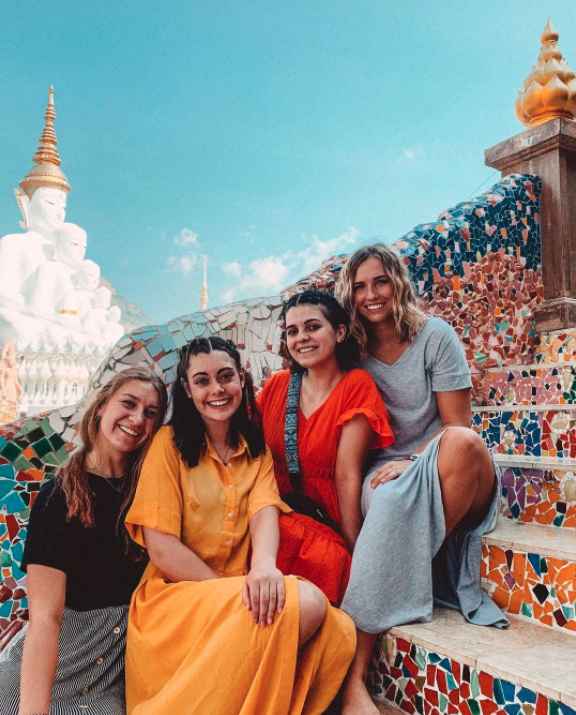 All About Shorter Distances
Taxi Vs Tuk-Tuk
These are handy options to getting exactly from point A to point B (from your hostel to the restaurant across town, on vacation, or from the airport to the hostel). In Thailand, you can call a Lift (it's like Uber), hail a taxi from the street if you're in a larger city, or hop into a tuk-tuk (little motorized rickshaws) or songthaews (which are kind of like covered pick up trucks, with seats in the back).
Unless you're taking a Lift or a metered taxi, the prices are typically negotiable, so there's some wiggle room if the first asking price seems too high. Some songthaews have a set route but can be talked into taking you somewhere specific, and tuk-tuks are like taxis, where you can ask 'em to take you anywhere.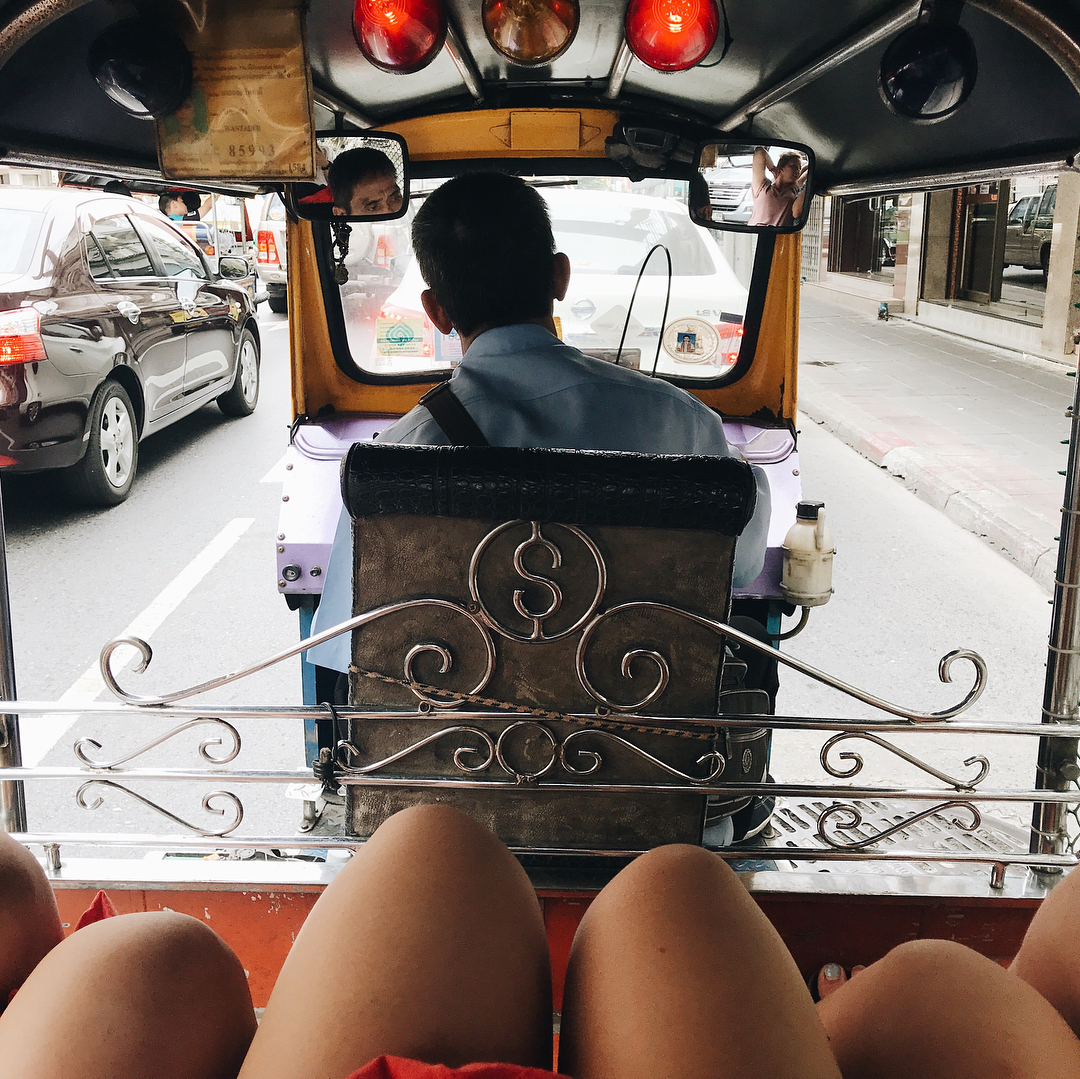 When To Take Which One?
Typically, you'll want to use a car for longer distances (anything longer than a few minutes, which is the ideal time to hop into a tuk-tuk or spot a songthaew to flag down).
Booking Boats (In The Islands)
Volunteers also tend to use the boat system quite a bit if they go island hopping on a vacation in southern Thailand. I suggest starting with this blog post (all about planning your vacation to the Thai Islands) because it breaks down which islands to visit, which airport to fly into, and how to book ferries and boats to the other islands, tips for cheaper prices, plus an itinerary or two to give you some ideas about what's possible.
But if you know all that info and just want the ferry website, here it is.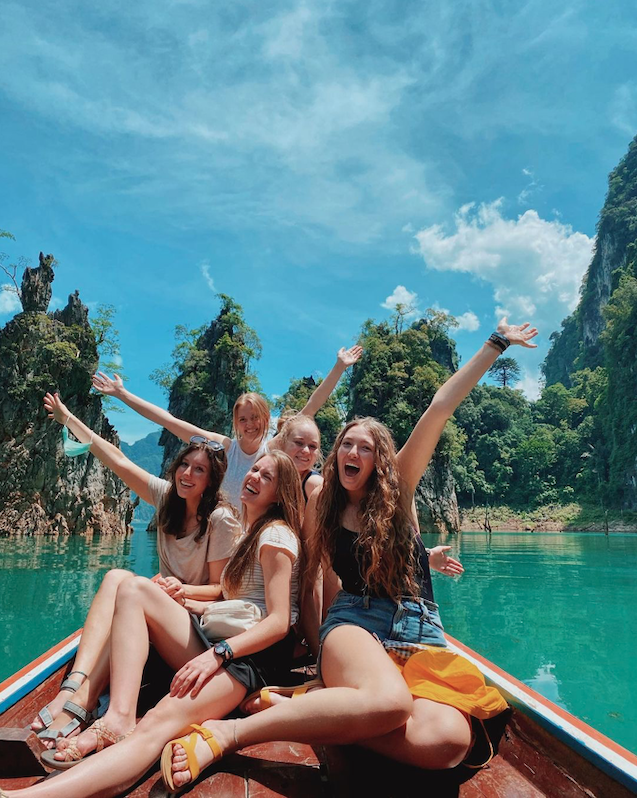 A Few Handy Tips
Tours Or Not?
Sometimes, the tours you book will handle the transportation aspect, which could be worth it. For the most part, groups tend to do their own thing (and just meet at the dock for a snorkeling tour, or read up on history before visiting a set of ruins). However, there are a couple of exceptions, like the markets in Bangkok.
Groups have loved taking a tour out to the Floating Markets outside of Bangkok. Most pick you up in the morning in Bangkok, drive you out for time at the market, then drive you back to your place in the city.
Ultimately, it's up to you — however, that 12.goasia website does make it relatively straightforward to book transportation to quite a few areas we love visiting.
There Are Two Bangkok Airports
A mistake my friend didn't realize when traveling in Thailand, which resulted in her missing her flight. Not good! Both are international airports, but are about 35ish minutes away by car, without traffic. Make sure you know which airport you are flying in and out of (and can tell your taxi driver the correct one).
Here are the names and airport codes for each if that helps you keep it straight:
Suvarnabhumi Airport (BKK)

Don Mueang International Airport (DMK)
Oh and a handy tip? If you're flying into one airport and then have another flight out of the airport soon after, you can take a free bus shuttle between the airports (you just need to show your itinerary).
Booking In Advance
If you'll be booking flights, trains, or long-distance buses, booking ahead is going to be a big advantage to you. Routes get booked quickly, and flight prices go up the closer you are to your departure. As an ILP volunteer, you get vacation days spread out through your semester (you'll find out the dates once you arrive) and always get weekends off, so I found it helpful to pull out a calendar and block out where we wanted to go, and when on our calendar then booking our modes of transportation.
This Handy Vacation Planner
To help you choose where you want to go in Thailand, we have the perfect post for you: this Thailand vacation planner! We've pulled our most popular vacation spots and blocked them out into the region so you know which places are in Northern Thailand, before you head to Central Thailand, then down south.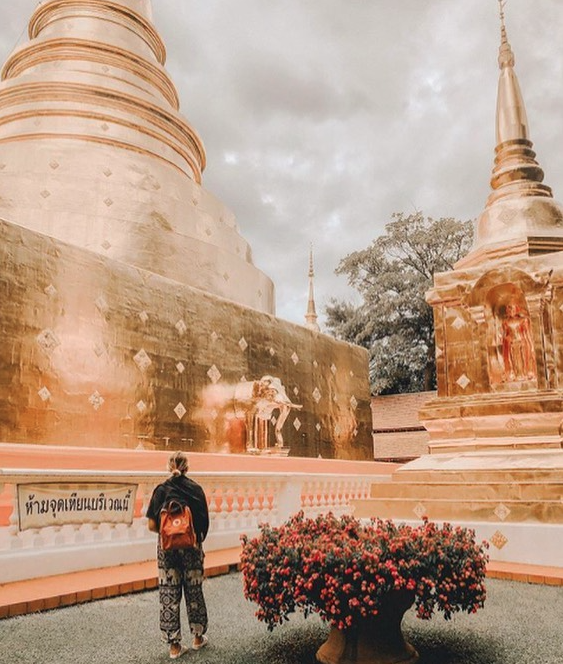 How does making like-minded travel buddies sound?
When you volunteer abroad with ILP, you'll have other people in your group to teach, travel, and experience the country you're in with! With the new friends you make from your group, you'll have amazing people to explore all over Thailand with.