Volunteering in Thailand for a semester with International Language Programs? One of our volunteer's favorite things to do is fly over to Cambodia for a few vacation days. Keep reading for all of the details that will make this the ideal trip!
Oh, Cambodia. It's a totally underrated country that didn't start breaking into the tourism scene until about twenty years ago. Cambodia has stunning temples, ancient ruins, and a rich culture that still wears some shadows of a tragic past. Like Thailand, it is often called "The Land of Smiles" because of the kind and welcoming people who live there. Spending a few days in Cambodia is bound to be unforgettable!


---
Have you wanted to volunteer abroad for a semester? Here's how we did it!
Learn About Volunteering With International Language Programs
---

Located in Southeast Asia, Cambodia is arguably the poorest country in the region, and they depend a lot on the revenue that comes from tourism. Because of this, you will find many locals who speak English well. But like many other popular tourist destinations, there are also plenty of scams and pickpockets just waiting for unsuspecting tourists. So while you're having the time of your life, make sure you also keep an eye out for each other.
Cambodia is pretty much hot and humid every month of the year, so as far as weather goes, there really isn't a best or worst time to visit. But most tourists do visit Cambodia from November through March, so if you want to skip out on some of the crowds and higher prices, then plan your trip anytime from May through October. Keep reading for all the details you need to know and things you will not want to miss no matter what time of year you go!
Planning Your Trip To Cambodia
How To Get There
The two most popular cities to visit in Cambodia are Phnom Penh and Siem Reap. Lucky for you, there are international airports located in both. If you're flying from Bangkok, a roundtrip ticket to the airport in Phnom Penh (PNH) will probably cost you anywhere from $120-$200. A similar flight to Siem Reap (REP) will probably be about $20+ more than anything you can find to Phnom Penh. Either way the flight will only be about one hour. AirAsia usually has the best deals!
Many of our volunteers also mix things up by doing something like flying into Phnom Penh and then flying out of Siem Reap, just so they can see everything. If all you want to see are Angkor Wat and the floating villages, then Siem Reap is your place. But if you're interested in the S-21 Prison, Khmer Rouge Killing Fields, and everything involving the Cambodian genocide, then make sure you spend some time in Phnom Penh as well.
Our #1 piece of advice for planning trips during your semester abroad in Thailand is to figure out at the beginning of the trip which countries you want to visit. If Cambodia is one of them, then keep an eye on ticket prices to see what deals will come up. If you find a good one, snag it!
A Note On Visas
To enter Cambodia, everyone needs a 30-day tourist visa and there's a couple ways to do it.
1) You can apply online ahead of time on the government's official site — there's usually a processing fee of $6 USD, but it may help you avoid lines at the airport. Good to know: there are plenty of visa scam sites out there, so avoid those by sticking with the official visa site and don't use 3rd party sites.
2) Our pick — Apply when you arrive at either Phnom Penh or Siem Reap international airports. You can actually just fill out the application on the plane or when you arrive and do all the processing at the airport pretty easily.
The visa itself will cost $30, and must be paid in cash and in US dollars. But heads up, you need to have crisp bills that are not torn or well-worn. There is an ATM at the airport if you don't have any with you.
You also need a passport sized ID photo. If you have one, bring it with you. If you don't, just make sure you have a few extra dollars on hand because for a small fee of about $1-5 dollars they can scan your passport and use that ID photo.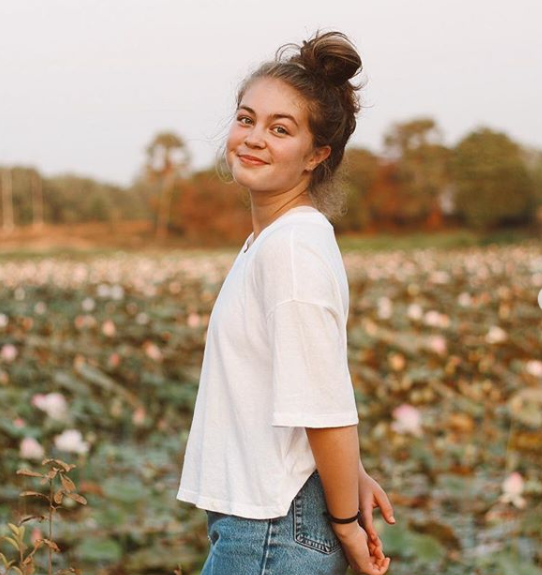 Getting Around Cambodia

Remork
Just like many of our other favorite places in Asia, one of the most popular ways to get around within a Cambodian city is by tuk tuk, although they call them "remorks". A short ride in one of these will be very cheap, like $1, but you'll want to make sure you bargain a bit with the driver before jumping on. Their first price will always be much higher than what they are expecting you to actually pay.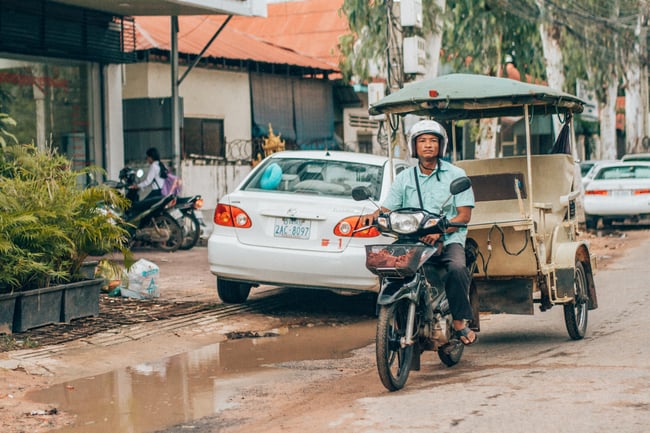 Hire A Driver
If you are wanting to get to Siem Riep from Phnom Penh, or the other way around, consider hiring a car and driver. With the rise of tourism, this is becoming more popular and is such a great way to get around a city as well. Hire a driver for the entire day, or several days, and enjoy getting your own personal tours along the way.
Check out your options online, like this one! Or hire through your hotel after you get there. You'll probably be paying $30-40 if you're just staying in and around one city, or $70-100 if you hire a driver for transportation between Siem Reap and Phnom Penh. If you have a bigger group, this will probably be worth it.
If you jump in a short taxi ride to get around the city you're in, you'll find that most taxi drivers are quite friendly and will ask how long you're staying and what sites you've seen. They typically have laminated brochures of sorts and will let you know that you can hire them for a day to go around the city and make stops at different spots tourists enjoy seeing. This can be a great option for you and is quite common.
Bus
Want a cheaper ride? The bus only takes about six hours and will cost you $15. The roads used to be pretty rough between the cities, but they are all smoothed out now. The most popular and reliable bus company in Cambodia is Giant Ibis. They have several buses leaving from each city daily, and you can even take the night bus to save money on accommodations. Not the most comfortable, but totally cost efficient! Book your ticket online here!
Where To Stay
Airbnbs
To be honest, when traveling with a group of three or more (which you have to do as a volunteer with ILP), our first recommendations for accommodations anywhere in Cambodia are Airbnbs.
Phnom Penh: For example, this beautiful apartment in the heart of Phnom Penh, would work great for 4-8 guests and is ONLY $37 a night!! What?! And that is before you split the cost between every member of your group! Here is another perfectly clean apartment, with a Bohemian vibe, that can fit up to 5 guests, also includes wifi, and is only $56 per night. Folks, it really doesn't get better than that!
Siem Reap: If you're just staying in Siem Reap, this well-located apartment has a kitchen, balcony, swimming pool, great wifi, and can comfortably fit 6 guests. All for $40 per night! This stunning apartment has a rooftop pool, a gym, two bedrooms, wifi, and kitchen. So basically everything you could want for a group of 4. Plus it's only a ten-minute drive from Angkor Wat. And all for $40 per night! You would never find something like that in the USA.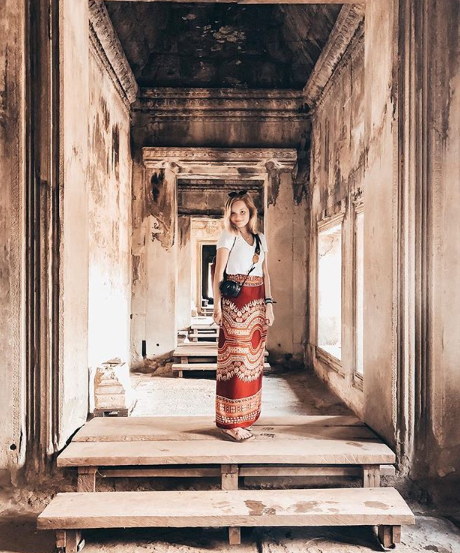 Hotels
Phnom Penh: The Vacation Boutique Hotel has very good ratings and offers free breakfast, air-conditioned rooms, wifi in public areas, and it is only a 10-minute walk from some of the city's most popular attractions. It will be about $65 per night for a four-person room. The Okay Boutique Hotel in the city's center has an outdoor swimming pool, breakfast, air-conditioned rooms, free wifi in all rooms, and so much more! It will cost you about $75 per night for a four-person room.
Siem Reap: The Mekong Angkor Palace Inn is such a good place to stay for a group of three. It is well-located, offers free breakfast, free wifi, an outdoor pool, and is only a four-mile drive from the airport. It will only be about $45 per night, so definitely snag a reservation if there is a room available during your stay in this city! Hello Cambodia Boutique has rooms for a group of 4. Breakfast is included, plus they have an outdoor pool, and free wifi. You'll be paying about $50 per night for one of these bigger rooms, but worth it!
What To Do In Phnom Penh
Royal Palace
Since this is the official royal residence, there are parts of it that are not open to the public. But enough of it is for this magnificent complex to be worth visiting! With yellow walls and golden roofs, it is one of the greatest architectural achievements in Cambodia. The Throne Hall, used for coronations, is the main attraction, as is the Silver Pagoda, home to the Emerald Buddha. The grounds are also lovely, and a great place for a picnic.
Entry tickets are $10, but you can pay an extra $10 for a guide, which many tourists say is worth it so that you understand what you're seeing. And heads up, to go inside the gates, you do have to be dressed as you would for a temple—knees and shoulders covered.
Hours: Daily from 8 am to 5 pm.
Address: Samdach Sothearos Blvd (3), Phnom Penh, Cambodia
Killing Fields and Genocide Museum
Did you know that Cambodia had one of the worst dictatorships of all time? In four years, the Khmer Rouge killed 2 million people, which at the time was 1/4 of the population and included every person with a higher education. And what is even crazier is when you realize how recent this happened. Although their regime ended in 1979, they still controlled parts of Cambodia until as late as 1996. Because of this, almost every Cambodian you meet was directly affected by this reign of terror.
These two spots are the locations where the Cambodian people were tortured and killed. If you're interested in learning more about this sobering place, and even visiting it, we've written an entire blog post for you! Plan on spending about 1-2 hours in each place. It's quite the experience to learn more about what happened here, and you don't want to rush your way through.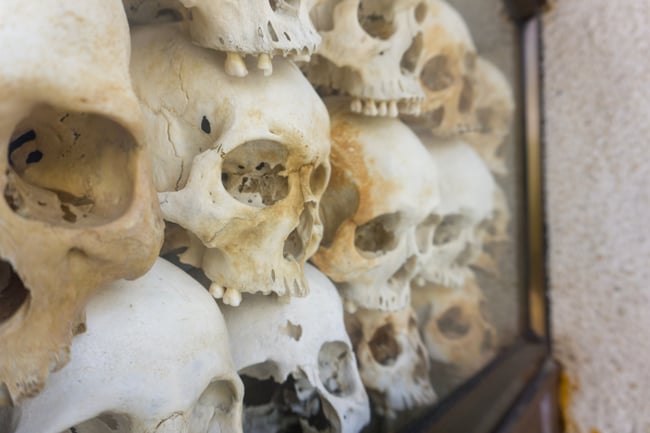 Get A Massage
We all know how great Thai massages are, but did you know that Cambodian ones can be even cheaper? And just as amazing! No matter which city you're in, there will be lots and lots of spas and places to get massages, so keep an eye out, and spend one of those smoldering hot afternoons relaxing in a spa.
Eat Gelato
And you thought you had to be in Europe to find good gelato? Surprise! After walking around for hours under the hot Cambodian sun, make sure you stop by this cutie gelato shop with the best slogan ever! Here's everything you need to know about it!
Address: 534 Street 155, Toul Tompong, Phnom Penh 12000, Cambodia
Russian Market
There are many markets in Phnom Penh, but this is a favorite. You can find so many souvenirs at the Russian Market, including handmade trinkets. But you can also find knockoff items from very popular brands. Just spend an hour or two wandering through this maze, and you're bound to find something you can't live without. Make sure you bring your bartering skills with you!
Address: Street 444, Phnom Penh, Cambodia
What To Do In Siem Reap
We have a total guide to Siem Reap here, but read below to get a quick teaser at what's waiting for you.
Angkor Wat
Often referred to as "The 8th Wonder of the World", this is definitely the most visited site in Cambodia and a place you cannot miss! It is a collection of many religious structures spread out over 402 acres, and a place that you can easily spend one, two, or three days at. But you can see a good chunk of it in just one day, which is what we recommend if you only have a few days total to spend in Cambodia.
If you can, make sure you wake up early and watch the sun rise over Angkor Wat. Yes, you'll be with hundreds of other tourists, but it is worth it! Here are all of our tips and tricks for visiting this historic and sacred temple complex.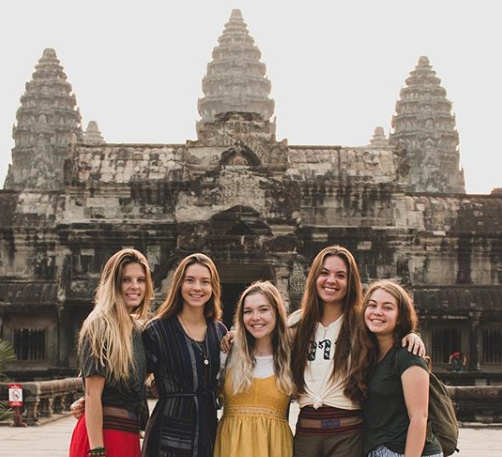 Khmer Ceramics and Fine Art Center
Want to take a pottery class with local Cambodians? Visit this studio for a two-hour class during which you'll learn how to make five pieces on a pottery wheel. Included in the $25 ticket is free pick-up and drop-off from where you're staying. One fired piece of pottery that you made will also be ready for pickup the next day at 4 pm! What an awesome way to make your own Cambodian souvenir. Book the class here!
Address: 130 Vithey Charles de Gaulle, Krong Siem Reap, Cambodia
Cambodian Circus
Ready for a treat? This is really more than a circus because the performers use art, theater, music, acrobatics, and more to tell the stories of Cambodia. They have nightly performances at 8 pm, with additional ones at 5 pm during high-tourist season. Standard tickets start at $18, but you can also purchase $30 tickets for dinner and a show! Go to their website to book your ticket!
Address: Phare Circus Ring Road, south of the Intersection, Sok San Rd, Krong Siem Reap, Cambodia
Angkor Night Market
As in Phnom Penh, there are several popular markets to choose from, but this one is a favorite. It's basically 200 bamboo huts lined together in a landscaped garden, each one full of clothing and handicrafts made by the locals. This is a great place to spend an evening, while finding authentic Cambodian wares, and enjoying live music performances.
Address: Off Sivatha Boulevard, Siem Reap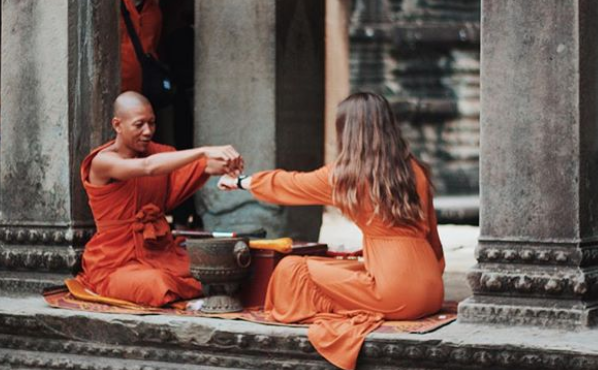 Other Tips
Money
Since the economy depends so much on tourism now, you can use USD (but not coins) to pay for pretty much everything. But they may give you change in Cambodian currency: the Riel. Using your card will not be an option very often, so make sure you have cash. But also be aware that there will be an ATM fee of at least $5 every time you withdraw, although the exact amount will depend on your bank.
Respect
Cambodia is a very conservative country, and as you are a visitor, there are a couple of things you should know so you don't make them uncomfortable or make a fool out of yourself.
#1: Dress appropriately. If you're not at a pool or beach, it is polite to have everything covered from shoulder to knee. Obviously you'll see a lot of tourists who don't follow this advice, or just don't know better, but Cambodians will appreciate it if you do.
#2: Don't point at anything with your fingers, even if you're asking for directions, or selecting souvenirs. Instead, use your open right hand to indicate what you're referring to. And don't use your left hand for anything, since it's assumed that you use this hand to clean yourself after going to the bathroom (yep, no toilet paper in Cambodia, so bring your own).
Now, just enjoy your time in this beautiful country. There is really nowhere else exactly like it! And make sure you take all the pics so you don't forget a single minute of your experience!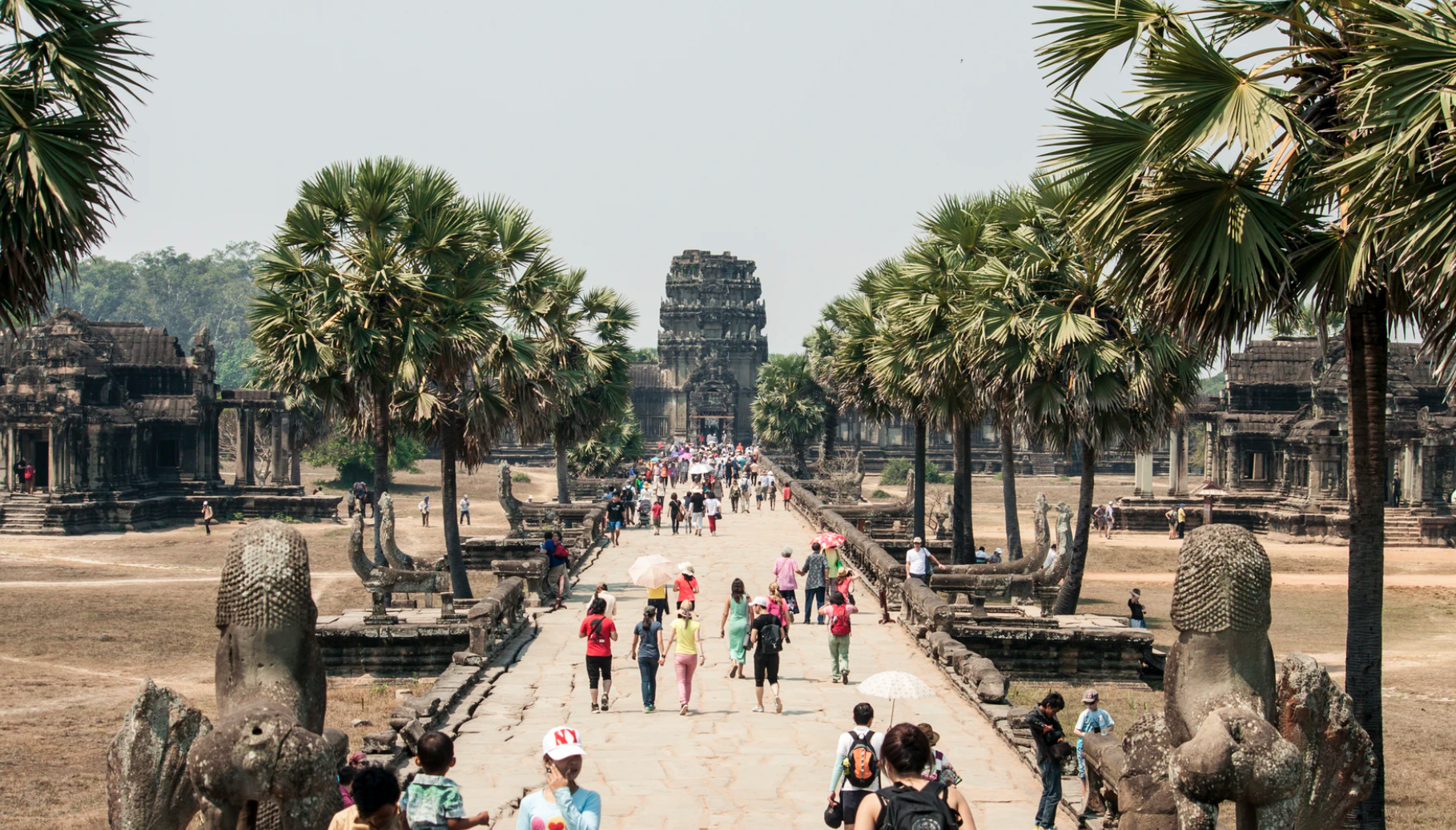 Want the experience of volunteering in Asia for an entire semester?
ILP is currently making semester and country assignments for up to 18 months in advance. We would love for you to apply to become part of the ILP family!
Click the button below to get started on your application: