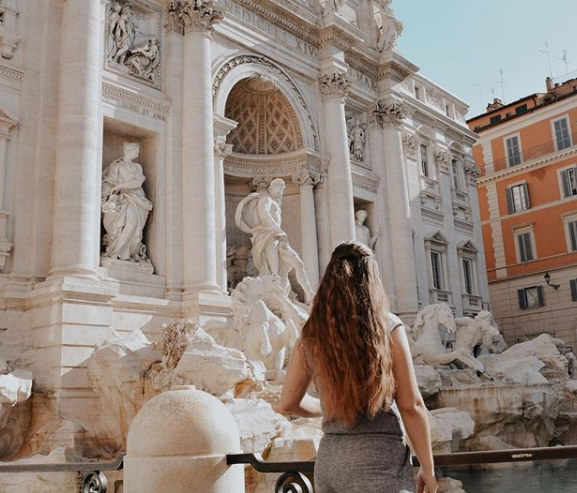 Spending a semester in Europe?! Oh, what a dream! Whether or not you use Instagram, make sure you stop by these stunning, unforgettable spots and discover the reasons they're so popular!
We LOVE Europe! How can we not? With so much history, food, architecture, cultures, food, museums, famous sights, and more food, spending a semester traveling around this continent is bound to be a life-highlight! And with International Language Programs, we make it pretty straight forward and affordable for you to be able to make this dream a reality, while you volunteer as an English teacher!


---
Wait! We love the less crowded spots (maybe even more?)
Instagrammable spots in Europe you probably forgot about
---
Since you'll have free time to travel every weekend, plus an additional 9 vacation days, you'll have quite a bit of time during your semester to explore the countries around you. Here are some suggestions for finding cheap flights all over Europe! Keep reading for our list of popular spots that we think are absolutely worth the hype!
Popular Instagrammable Spots In Europe
Central Europe
British Isles
Mediterranean
Central Europe
The Netherlands
Amsterdam
It's a dream and a half. Look at those canals! And the rows of charming houses all crammed together, with literally thousands of bikes parked around the city. Every bridge is a photo op just waiting to happen. Even if you just have 24 hrs, you can still get a good feel for this increasingly popular city. Here's our guide to Amsterdam!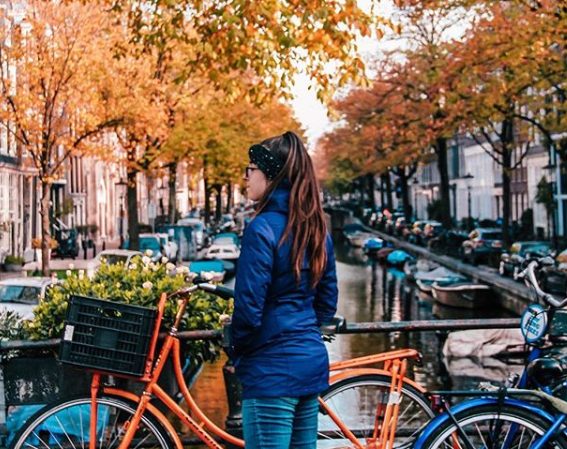 Haarlem
Less than an hour away from Amsterdam is the heart of the tulip bulb district. It's unofficial nickname, Bloemenstad, or 'flower city', says it all! Here you'll find a lot of medieval architecture, with the classic cobblestone streets and gabled houses. The city is also home to many museums, including the home of Corrie Ten Boom, whose family hid many Jews in their home during WW II. You can read her story in one of our favorite books, "The Hiding Place."
Belgium
Brussels
Truly a foodie's paradise. But couldn't we say that about all of Europe? It's the world-famous chocolate, waffles, and fries that this particle city is especially known for though. And let's not forget about the majestic Grand Place, Brussels' main square that is lined with gold-trimmed buildings. Quite breathtaking. Here's our guide to Brussels!
Brugge
You want one word to describe this cutie town? Hallmark. But really! It needs to be on cards, postcards, and featured in all of the romantic, cheesy Christmas movies cause this place is oozing charm, swans floating down the canals included. When walking down any of the main streets, you'll immediately notice a pattern: chocolate, lace, chocolate, lace, chocolate. Sounds like an ideal day to us. Here's our guide to Brugge!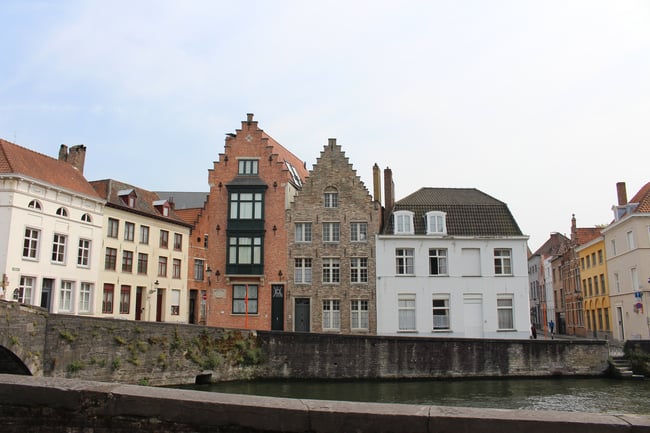 Switzerland
Lauterbrunnen: This popular spot among travelers has over 70 waterfalls and rests at the bottom of some of Switzerland's tallest mountains. As you can probably guess, these details alone make for some stunning pictures! Here is some very helpful info for planning your trip.
Interlaken: Prettiest lake? Check. Towering mountains? Check. Lots of cows. Check. Switzerland is known for being one of the pricier countries in Europe, but after you get to see this place, you'll quickly forget about your empty wallet. Here's everything you need to know about this mountain city.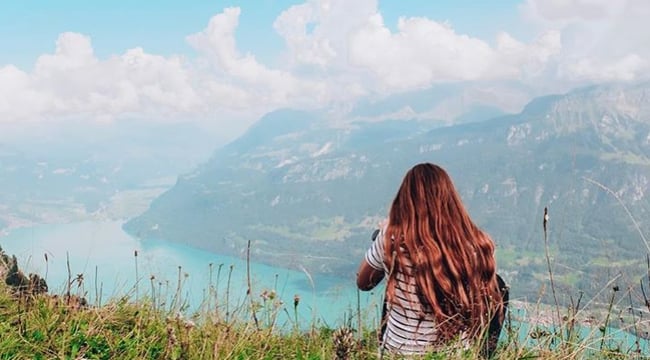 British Isles
England
London
Let's just mention some of our favorite photo props. The red phone booths, red double-decker buses, Tower Bridge, Big Ben, the London Eye. . .need we continue? While you're there, make sure you also check out one of their musicals, like Wicked, Les Miserables, or Mamma Mia! . And don't forget about all of the incredible museums. As you can guess, a weekend spent in London would be well worth it! Here's our guide for London!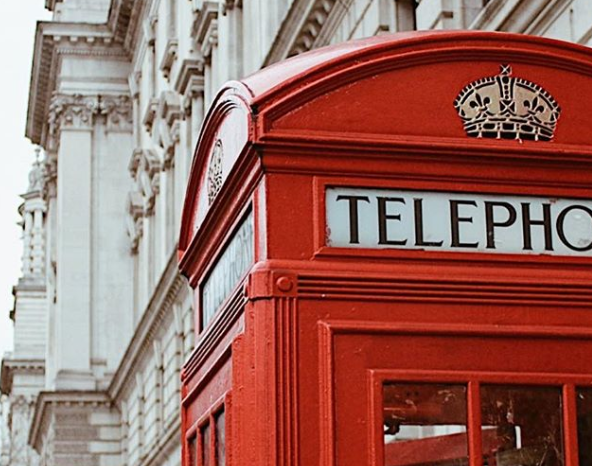 The Cotswolds
This is arguably the most charming, quaint area of England, and really gives visitors a taste of the adorable English countryside. For our volunteers, the best way to get here would likely be through a tour from London. This one doesn't spend much time in the Cotswolds, but you do also get to visit Oxford, Shakespeare's birthplace, and Warwick Castle. Worth it! But if you'd rather spend more time in the Cotswolds themselves (we recommend it), then check out this tour!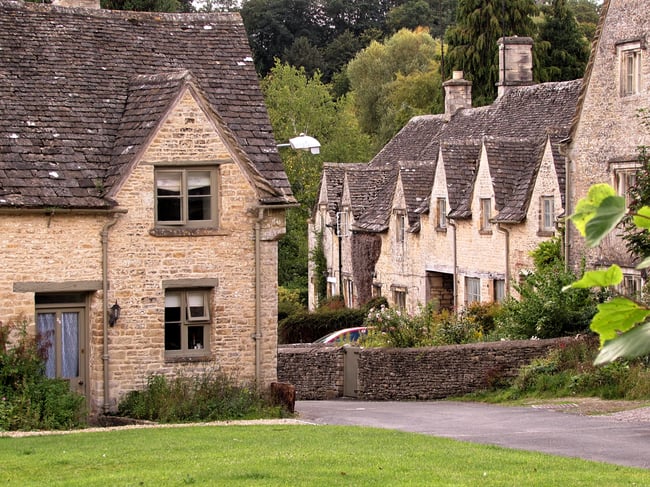 Ireland
Cliffs of Moher
Ever seen Princess Bride? Then you know that the Cliffs of Insanity are basically insane. And they also happen to be the Cliffs of Moher! Of all the natural wonders you can see in Europe, these are probably our favorite. Be prepared for some crazy winds, and some amazing pictures. You won't want to forget this experience of walking on what feels like the edge of the world. We totally recommend visiting the cliffs with a tour like this one!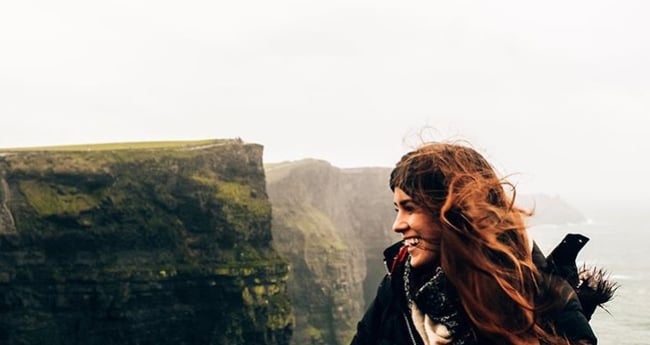 Giant's Causeway
This is another hot spot on the Emerald Isle, and for good reason! If someone could explain to us how it's possible for a volcanic eruption to create a phenomenon like this, that would be great. Head up to Northern Ireland to see this natural wonder! Here's an awesome tour that starts in Belfast, takes you to Giant's Causeway, and to several other notable and stunning places in the area.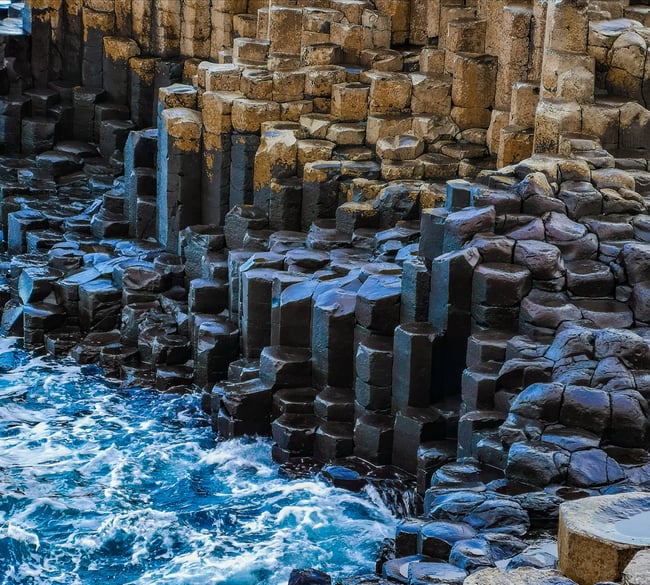 Mediterranean
Greece
Meteora: This really is a serene hidden gem. With several monasteries built on the edges of these vertical cliffs, you get the perfect mix of architecture, history, spirituality, and the world's natural wonders! Catch a glimpse of all the monasteries and plan your trip on this website.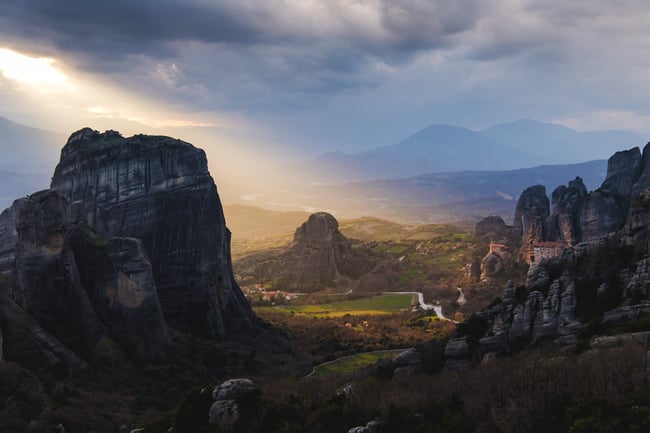 Oia: You've probably heard of Santorini. . .well this is the place where all of those stunning blue-domed, white buildings overlooking the sea are at! Here is everything you need to know about visiting this unique island.
Parthenon: Where are my fellow history fans at? You really can't beat Athens when it comes to amazing Greek ruins that make for some incredible pictures. And the Parthenon is just one of the notable sites there! Check out this post for more details.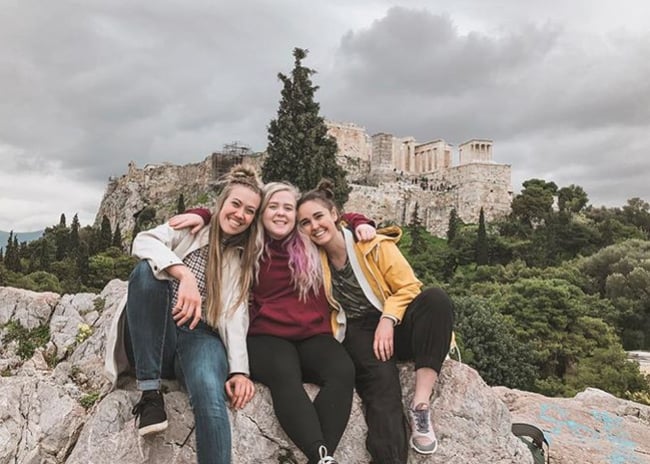 Italy
Rome
Thanks to Lizzie McGuire, we probably don't even need to list all of the incredible, world-famous places there are to see and photograph here. Rome is the eternal city! One of the most visited cities in the world, and when you see the Colosseum, the Trevi Fountain, and the Pantheon for yourself (just to name a few), you'll understand why. Make sure you try the whole bouquet of gelato flavors while you're there too. Here's our guide to Rome!
Florence
If you're into art, then you have to visit this other popular Italian city. Here's where you'll find the Duomo, Michelangelo's statue of David, Giotto's Bell Tower, and so many other incredible places that represent some of the world's greatest artistic accomplishments. Since it's just a few hours from Rome, you may even be able to pair it into the same long weekend. It will be one of your favorite Italian cities, no doubt.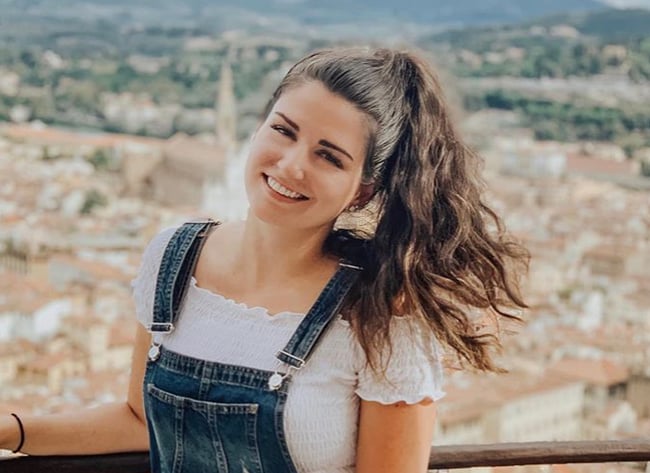 Cinque Terre
Who doesn't love stacks of colorful houses piled on the jagged Italian coastlines? These five tiny fishing villages are absolutely worth spending a couple of days in. It's so easy to travel between them all, and everyone loves experiencing the unique qualities of each one. Make sure you try the pesto here, because it's likely to be the best you'll ever have! Here's our guide for Cinque Terre!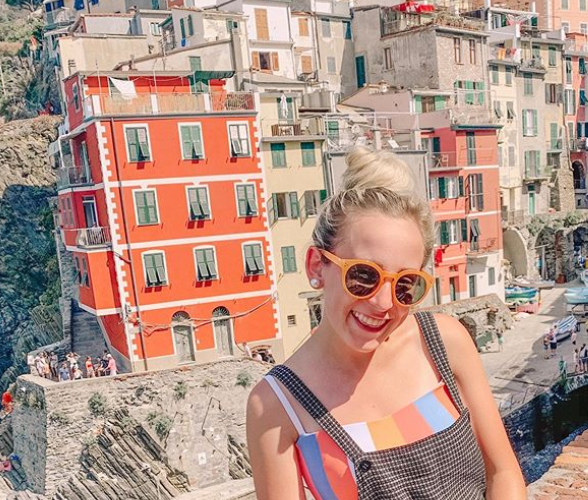 Venice
With so many bridges, and canals, and gondolas, and tiny streets, you know this city on stilts is going to make for some great pictures! The piles of masks, flocks of pigeons, street performers, and gelato will all make for a very memorable weekend. Make sure you get pictures of every minute! Here's our guide to Venice.
Burano
Known for being one of the most colorful cities in the world, Burano is the perfect place to spend an afternoon. There isn't much to do here other than walk around and take pictures of ever sherbet-colored house you see, but even that can make for some pretty great memories. Here's our guide to Burano!
France
Paris
Would you agree that Paris is the Queen Bee for iconic photos? The Eiffel Tower is a symbol all over the world, and as such it should be at the top of every traveler's list. Not to mention the Louvre, the Palace of Versailles, Notre Dame, Sacre Coeur, and so many other timeless places that have withstood wars, fires, and time. Make this year the year you finally stand in one of the best-loved cities in the world! Here's our guide to Paris!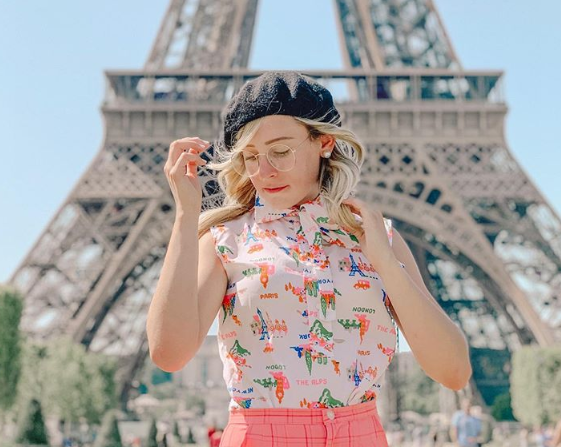 Giverny
When planning that dream trip to France, most tourists don't think about this tiny village, but as the home of the painter, Claude Monet, and as the inspiration for his famous water lily series, you can bet your bottom dollar it is beautiful. Actually ethereal. Spend an afternoon exploring this museum, since it's just a short ride from Paris and a place you probably shouldn't miss! Here's some helpful info for getting to and from Giverny. Also keep in mind that many of the principle attractions of the area are actually closed November-Easter.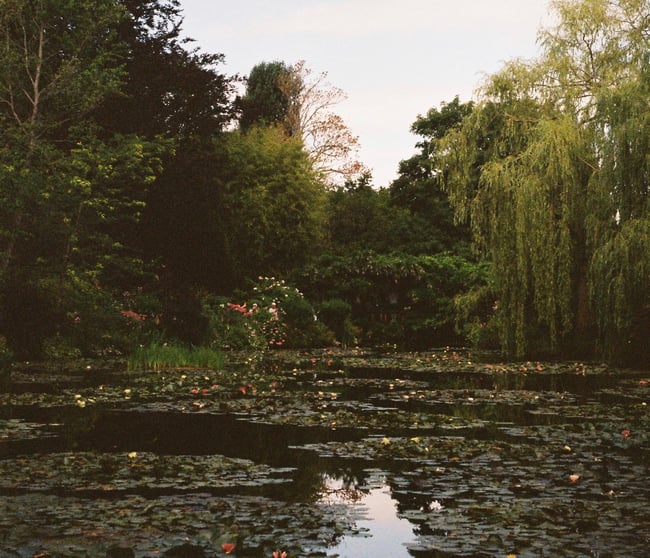 Nice
Looking for a classy, beachy city? Nice is where you'll find it. If you stay in the city center, you'll have just a 5-minute walk to pretty much everywhere you'll want to visit while there, including a castle, snorkeling tours, beautiful architecture (of course), a market, and so much more that will make for the perfect weekend. Here are the top things to see and do in Nice!
Colmar
So was Emma Watson's Beauty and the Beast filmed here, or is it just a coincidence that this town actually looks like a fairy tale? Not too many of our volunteers know about Colmar yet, but it is well worth a visit. Colorful houses that line the riverbanks? Come on. Pair it with your trip to Switzerland, since it's near the border and will complete an all-around dreamy vacation! Here are some helpful tips for your visit.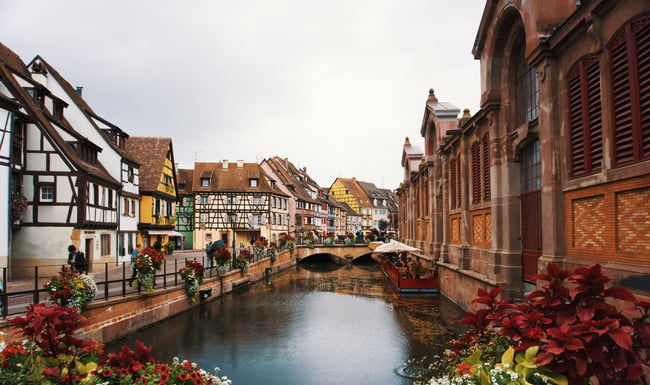 Spain
Barcelona
There's a lot to do and see in Barcelona, but to tell you the truth, there is really one architect who has made Barcelona what it is today: Antoni Gaudi. Just check out this post to get a peak at what all the tourists are taking pictures of. All of his buildings are so unique, but while visiting this colorful city, you'll notice many other masterpieces created by various artists. It's just a place you have to visit! Here's our guide for Barcelona.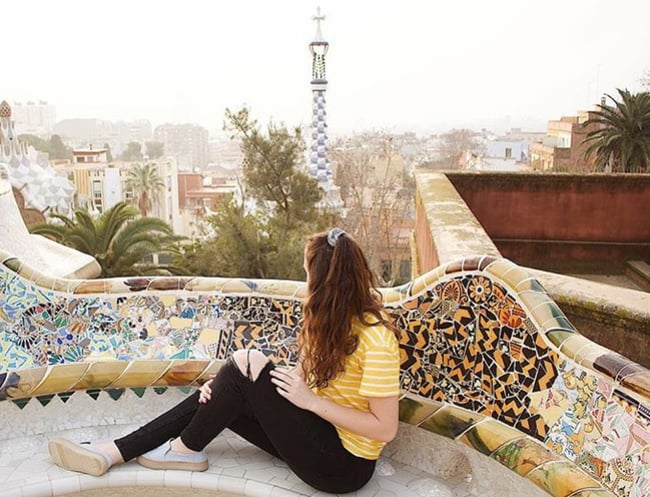 Ready to explore many of these cities while volunteering abroad?
Spending a semester as a volunteer with ILP is affordable, memorable, and probably life-changing. And no, it isn't too good to be true! Click the button below to start getting some of your questions answered: