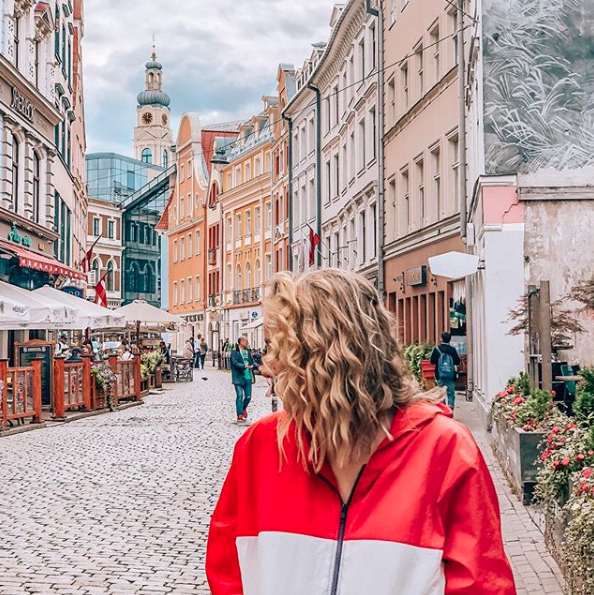 Spending less money on flights to other European countries means more cash for gelato, piles of pastries, and stacks of macaroons — which is why I always use these tips.
While traveling in Europe, there are a few things to realize — things can get expensive, pretty quickly especially if you're visiting some of the more expensive countries (places like Switzerland or Iceland come to mind, as well as cities like London). While there are a few ways to keep to a budget (even when visiting more expensive countries), one of the best ways to save is on the transportation that gets you there. I'm always trying to stick to my budget when country-hopping in Europe which is why I'm always looking to save as much as I can on flights ... and want to share that advice with you.
---
All of this advice comes from visiting multiple countries
I spent a whole semester living and traveling all over Europe with ILP.
---
This post is crammed full of tips that came in handy over a few of my own European trips, so you can find what tricks work for your situation — your itinerary, time frame, and what countries you may have on your list.
Airlines To Know + Some Helpful Hubs
EasyJet
A favorite budget airline, traveling to more than 150 destinations (and 30+ countries), is EasyJet. Based out of England, EasyJet is one of our favorites (and is a bit more lenient with all the fees sometimes associated with budget airlines — like allowing you to make changes to some tickets up to 14 days before your departure). Here are some favorite destinations EasyJet flies to (and their complete map of destinations here):
Barcelona, Spain

Prague, Czech Republic

Verona, Italy

Milan, Italy — hub

Venice, Italy — hub

Bordeaux, France — hub

Paris, France — hub

Lyon, France — hub

Munich, Germany

Berlin, Germany — hub

Salzburg, Austria

Vienna, Austria

Seasonal flights to Croatia (Dubrovnik, Pula, Split, etc)

Tallinn, Estonia

Amsterdam, Netherlands — hub

Lisbon, Portugal — hub

Porto, Portugal — hub

Barcelona, Spain — hub

London, England

Athens, Greece

Seasonal flights to Corfu, Rhodes, Santorini, Mykonos, etc.
Vueling
The Spanish airline Vueling has grown from a tiny 2-plane operation to be one of the best budget airlines to fly around Europe (we especially love that you can collect frequent flier miles for discounts which isn't something you find on most budget airlines) You'll find this carrier flying all over Europe, Asia, Africa, and more. Below, find some itineraries we love flying to on Vueling, some major hubs to know about and get their full list of locations here (and a map, here):
Barcelona, Spain — hub

Rome, Italy — hub

Milan, Italy

Venice, Italy

Vienna, Austria

Brussels, Belgium

Seasonal flights to Croatia (Dubrovnik, Pula, Split, etc)

Seasonal flights to Prague

Paris, France — hub

Munich, Germany

Seasonal flights to Greece (Corfu, Rhodes, Santorini, Mykonos, etc.

Season flights to Krakow, Poland

Geneva, Switzerland

Zurich, Switzerland

London, England
Ryanair
Ryanair flies to a lot of destinations in Europe — a lot. Basically, they've got you covered with TONS of options, plus they have large hubs spread out across Western Europe, where you can snag deals to hundreds of other locations. We've listed just a few of the major hubs, which have more than 70 other destinations departing from that city. Check here for a full map of their destinations, but here are some favorites:
Vienna, Austria - hub in Vienna (77+ destinations).

Prague, Czech Republic

Copenhagen, Denmark

Tallinn, Estonia

Paris, France

Nice, France

Hamburg, Germany

Dublin, Ireland — hub in Dublin (122+ destinations)

Rome, Italy

Milan, Italy — hub in Milan (81+ destinations)

Naples, Italy

Birmingham, England

Manchester, England

London, England — hub in London-Stansted (95+ destinations)

Amsterdam, Netherlands

Athens, Greece

Budapest, Hungary

Lisbon, Portugal

Porto, Portugal
Just as a heads up, RyanAir has a bit of a reputation in the flying world, with a pretty bare-minimum flying experience if you don't want to rack up the fees, but tons of available add-ons at a price. Another thing to be aware of is their strict baggage policy.
Wizzair
With over 500 routes, Wizzair covers a lot of ground and can get you awesome deals. These are a few of the many places you can visit. Here's a full list of where they fly.
Reykjavik, Iceland

Kiev, Ukraine

Milan, Italy — hub

Naples, Italy — hub

Bari, Italy —hub

Lyon, France

Paris, France

Bucharest, Romania — hub

Iasi, Romania — hub

Geneva, Switzerland

Krakow, Poland — hub

Warsaw, Poland

Stockholm, Sweden

Madrid, Spain

Riga, Latvia

Vilnius, Lithuania — hub

Athens, Greece

Many season flights to other Greek locations like Corfu, Santorini, Mykonos, etc.

Frankfurt, Germany

Vienna, Austria — hub

Cyprus — hub
Similarly to other budget airlines, WizzAir also has a bit of reputation when it comes to fees, charging for all the "budget-air standards" (seat selection, meals, snacks, drinks, etc) but also for things like an SMS confirmation of your flight or printing your receipt if you book at the airline. Make sure to read the fine print when booking.
NorwegianAir
NorwegianAir is another favorite option with deals to some of our favorite cities. It's one of the smaller operations (with few flights and a smaller fleet), but still hits our favorites, found below (along with their full list of bucket list-worthy destinations):
Malaga, Spain

Alicante, Spain

Paris, France

Nice, France

London, England

Amsterdam, Netherlands

Copenhagen, Denmark

Manchester, United Kingdon

Helsinki, Finland

Oslo, Norway

Reykjavik, Iceland

Krakow, Poland

Prague, Czech Republic
+ A Few More To Look For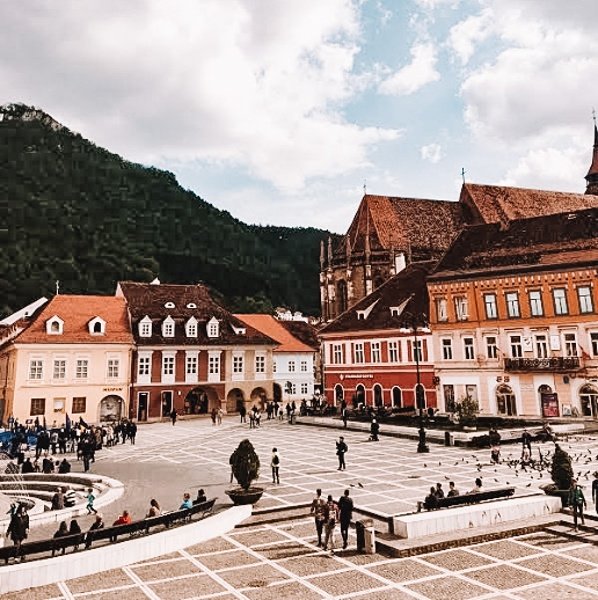 Watching Baggage Fees + Other Fees
The best deals are typically on budget airlines that keep prices low because they don't include things like snacks, baggage, drinks, etc in the ticket price (and just charge you separately for all those extras if you decide to use them). Some airlines charge you for a printed receipt, charge you to receive an SMS confirmation, etc. Make sure to read the fine print on everything if you want to avoid these fees.
One huge one to pay attention to, in particular, is baggage fees. Most of the airlines we talked about above have pretty strict bag allowances: plan on paying quite a lot for a checked bag, and quite a lot if your carry-on bag doesn't fit their requirements. Prices vary from airline to airline and can be pretty steep. I once took a budget flight to Hungary and It would be a $150 fee if my bag was overweight, or an inch over. Yikes, especially since that was about 5x the price of the actual price I paid for the flight. Use these tips about avoiding baggage fees when you can.
So my tip is to save your money and keep your ticket very basic — avoid the fees for picking your seat, pack your snacks instead of purchasing the ones available, buy your drinks before you board the plane (they don't have drink services, so you need to bring something to drink on board), and packing light to avoid baggage fees.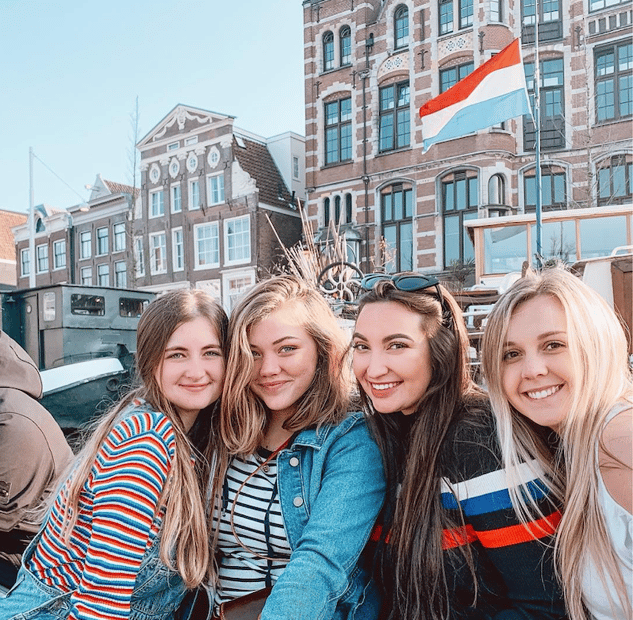 Booking Guidelines
When To Book
When you volunteer with ILP, you also get vacation time (and free time plus weekends) to see the world. Pretty sweet, huh? You'll receive the dates for your ILP vacations at the beginning of the semester, and that's when you should decide where to go and start booking your flights. You may be able to find cheaper flights if you're purchasing for 2 months away instead of 2 weeks away.

However, some of these airlines have last-minute deals, like quick weekend getaways so hope's not all lost if you want to be extra flexible with your travel plans and just see where you can snag a great deal for this upcoming weekend.
Be Flexible For Best Prices
This may be one of the biggest tricks to getting really good flight prices. Being flexible to me means you're not searching for a certain location, but just seeing what's out there to see if you can fly somewhere for $12. It's being flexible on when you want to visit another European country — some airlines have better prices and routes on particular days of the week. Some airlines only fly to Barcelona on Thursdays, or typically have the best prices on flights to Budapest on Tuesdays, etc.
I love comparing all flight schedules and routes on Skyscanner. They have a tool where you can select your airport then click "everywhere" to get a list of possible routes and prices. You'll need to be flexible but it's a fun way to travel for cheap.
Try A Different Route
If you're not wanting to be that flexible (and have your eye on visiting a specific city), trying a different route can help you snag a cheap flight to your dream destination. Sometimes, booking a direct flight may cost you more than if you try an alternative route.

So, if you're hoping to fly to Paris but the flights aren't looking great from where you're at, see if booking a flight to another major hub like Krakow ... and then flying from Krakow to Paris is cheaper. It might take some different tries to just see (peek at the list of hubs we have above), but if you can find the cheapest flight it might be worth it.

If that hub is close, you can take a train to the city you really have your eye on. Maybe direct flights to Paris are expensive, same with another flight from your typical hubs ... but you see a good budget flight to Nantes (where Paris is just a 2.5-hour train ride away for $50), Lyon (a-3.5 hour train ride to Paris is $50), or Brussels (reach Paris via train in under 1.5 hours for $40). Being flexible in your itinerary can mean seeing another location.
But keep in mind the extra travel time that might cause though and potentially eat into your vacation time — you'll need to weigh the pros and cons to determine whether saving a bit of money is worth it in the long run.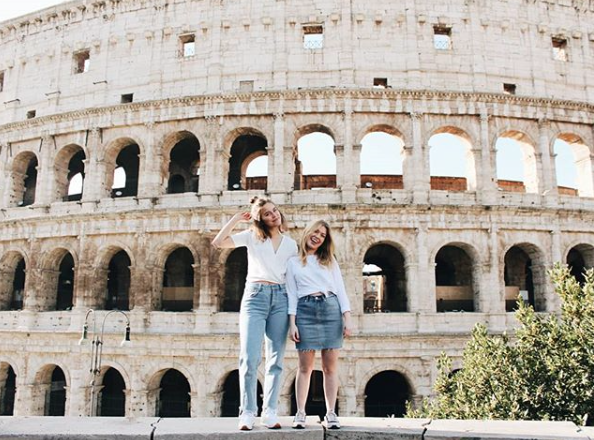 Our Picks For Budget-Friendly Cities
Another way to keep your budget is to fly into budget-friendly cities (something I'm a huge fan of — some of my favorite cities I've seen are a bit more off-the-beaten-path). Just a quick example is the cash I spent in Germany (around $60+ per day, for accommodation, activities, transportation, and food) versus what I spent for a day in Romania (around $22 per day for the same things).
If you want a whole long list of the most affordable cities to visit in Europe, we have you covered.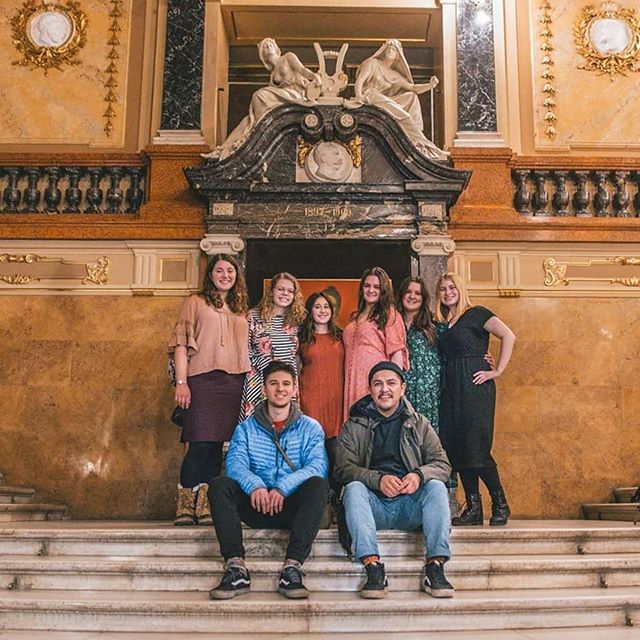 Want to test out these travel tips for yourself?
Come learn more about International Language Programs? We're a non-profit organization with years and years of experience sending volunteers abroad to teach English, help in an orphanage program, and make a difference (while they see the world, of course).