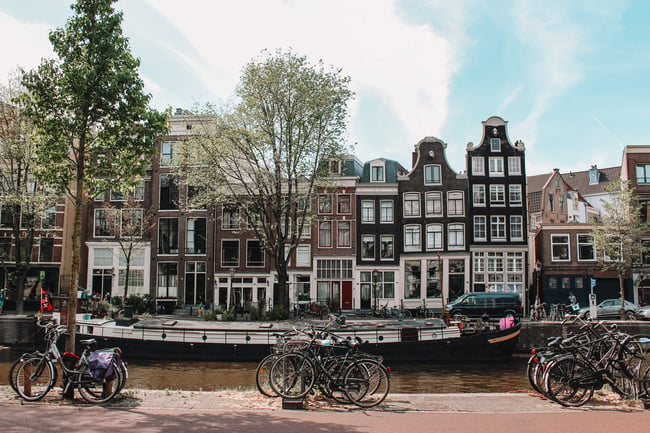 Amsterdam is a hot spot for travelers from all over the world! Want to be one of them? Here's everything you need to know for your visit!
We love Amsterdam! It is a vibrant and exciting place to be, with all of the Dutch charm you would expect. It's also one of the most cycle-friendly cities in the world, so it shouldn't be a surprise that we think the best way to see it is by bike! If you're one of the lucky volunteers with International Language Programs who gets to spend a semester in one of our Europe locations, then visiting the Netherlands should be on your list!


---
Want to see where in the world our volunteers are spending their semesters?
Follow @ilpadventure on Instagram
---

With Amsterdam's rise in popularity due to its fascinating history, lovable vibe, and ALL of the stunning pictures on social media, the streets and sites can often feel overcrowded. You'll definitely need to do some planning before you get there to make sure you can see and do everything you don't want to miss.
What You Need To Know For A Weekend In Amsterdam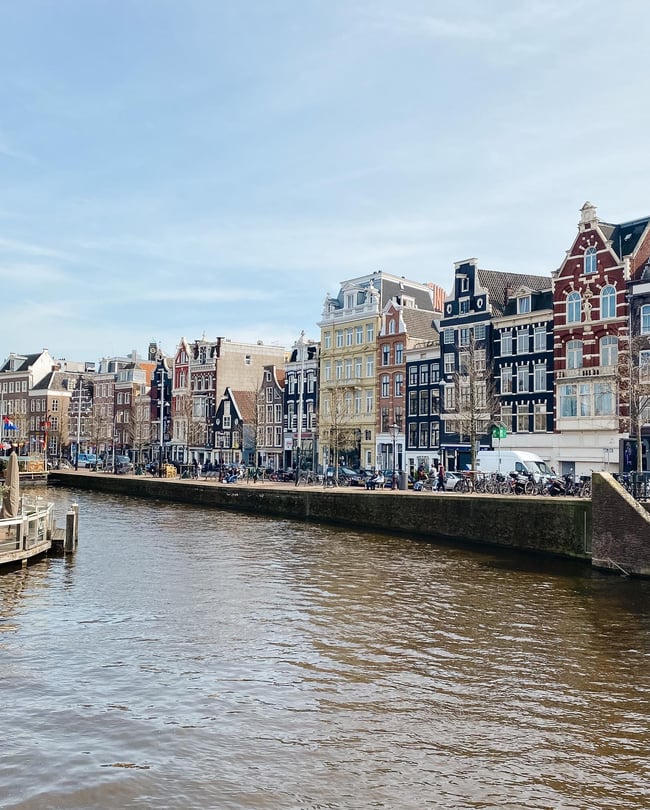 Things To Do
Anne Frank's House
During WWII, after fleeing Germany because of persecution, Anne Frank and her family hid from the Nazis for two years at the Prinsengracht house. Today, the front of the house is a thought-provoking museum dedicated to showing the atrocities committed against the Jews during WWII. The back annex of the building has been preserved to help give visitors an idea of what life was like for Anne and her family as they hid from the Nazis.
Pro Tip: You MUST buy tickets online if you want to guarantee yourself a visit. The wait lines can get so long and you might not be able to get a ticket onsite, even early in the morning. We suggest booking online here to beat the crowds.
Address: Prinsengracht 263-267, 1016 GV Amsterdam, Netherlands
Hours: 9:00 AM to 10:00 PM
Cost: 10 euros but online tickets are available two months in advance, with a 0.50 euro surcharge. Worth it!
Take A Canal Tour
Get the experience of seeing Amsterdam's canals and architecture up close though a canal tour. We've had a handful of ILP volunteers really recommend doing this with Floating Amsterdam tour company, so it's worth looking into! Boats are pretty luxurious and have a cover for rainy days. Included in all tickets is a guide who can tell you all the tales of this city. Tours are 65-75 minutes long and the basic ticket will cost you 15 euros.

Departure Address: Museumstraat 1, Amsterdam, Nederland
Departure times: 12:00, 13:30, 15:00, 16:30, 18:00 (every day except Thursday)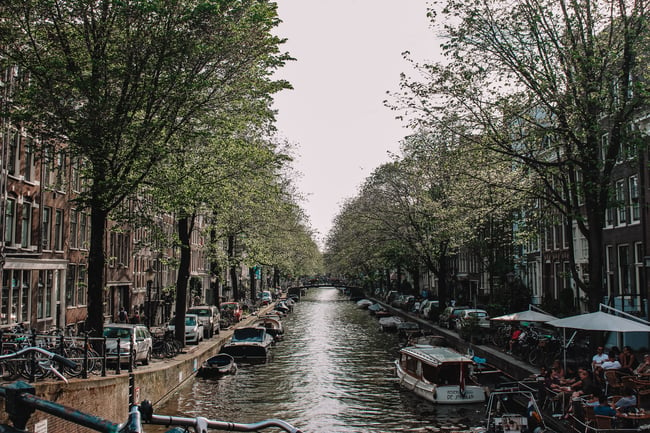 Eat Stroopwafel
Everyone loves a good Stroopwafel. They are thin, waffle patterned cookies filled with the gooey caramel, and some are even dipped in chocolate. Get them hot off the iron for a taste of heaven. You'll find them all over the city, but here are a couple of places we recommend:
Van Wanderen: Gasthuismolensteeg 2-20, 1016 AN Amsterdam, Netherlands
Happy Pig Pancake Shop: Rosmarijnsteeg 12, 1012 RP Amsterdam, The Netherlands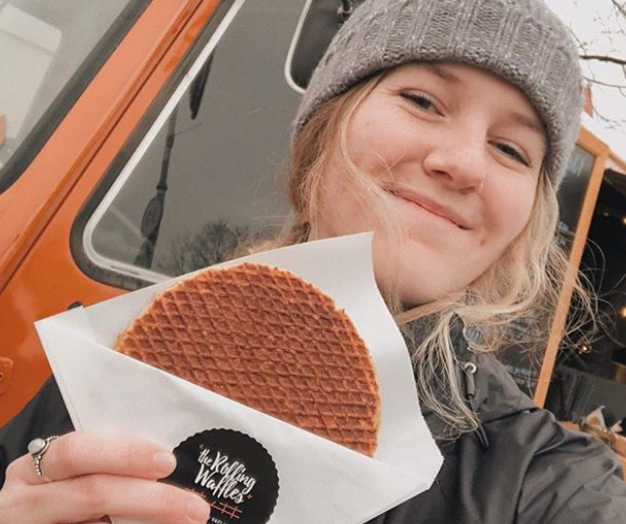 Come Face to Face With Original Van Goghs
The world-famous artist, Vincent Van Gogh, was from the Netherlands and no trip to Amsterdam would be complete without seeing the Van Gogh Museum. This particular museum houses several original Van Gogh pieces. It's an absolute must-see and we suggest spending a couple of hours here or longer if you're an art history buff.
Address: Museumplein 6, 1071 DJ Amsterdam, Netherlands
Hours: 9:00 AM - 7:00 PM, (9:00 AM - 9:00 PM on Friday and Saturday).
Price: 18 euros, but that fluctuates depending on the special exhibits currently being featured.

Tips for travelers: Get an e-ticket here and a time slot to help avoid lines, which can get very long.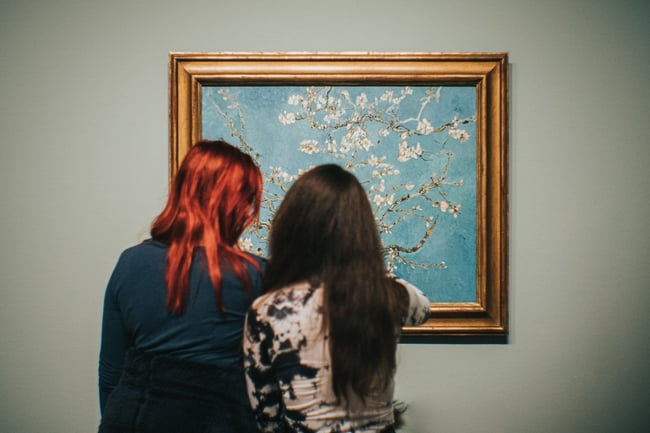 Escape From The City At The Begijnhof Courtyard
Located in the heart of the city, The Begijnhof is one of Amsterdam's oldest courtyards. This courtyard is also one of the most tranquil places to escape the commotion of the city. This quaint medieval courtyard features historical buildings surrounding a central green. The discreet entrance (via the Begijnensteed, off of the Kalverstraat) is well worth the find.
Address: Begijnhof 29, 1012 WT Amsterdam, Netherlands
Buy Tulip Bulbs
The best place in Amsterdam to buy tulips is at the one of the world's only floating flower markets, Bloemenmarkt, where the little shops sit on a row of barges. You can buy tulips bulbs (or seeds for any other favorite flower) to bring home and plant in your own garden. You can even get your packages of bulbs stamped so they won't be flagged down by customs.
And here are some great tips from the official website linked above: "If you want tulips that bloom in the spring, buy the bulbs in the fall. If you want bulbs that flower in the summer like gladiolus or lilies, buy your bulbs in early spring. Ask the seller for the details as they may not volunteer the information. And look for bulbs that are big and firm, not soft, mushy, moldy or damaged."

Address: Singel, 1012 DH Amsterdam, Netherlands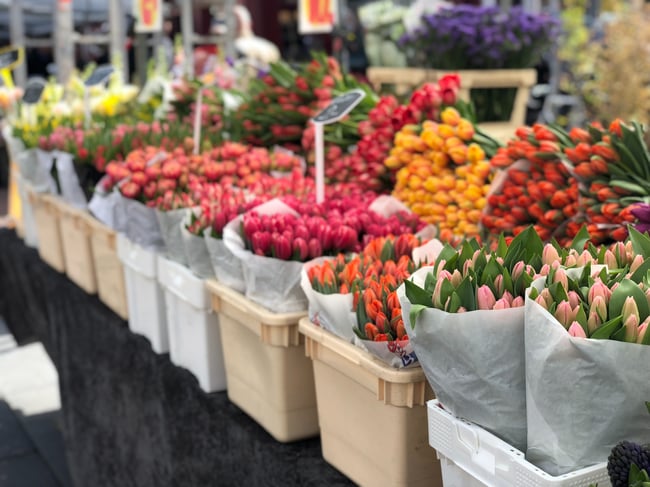 How To Get Around
The city is very walkable, meaning you can see quite a lot of the city if you budget the time to walk to your destinations. I'm a fan of downloading the city map on Google, and pinning all of my go-to locations so I can access directions to my daily itinerary even when I don't have data.

However, if you need to give your feet a break (or want to see a few spots that are outside of the city limits), you'll be able to rely on public transport or biking. We have more info about that, below:
Public Transport
The neighborhoods of Amsterdam are conveniently connected by tram, metro, and bus. For visitors, the best options are to get either a day card or a one-hour ticket. A day card can be purchased on the tram or on this website for 3 euros. It cannot be purchased on a bus. One-hour tickets can be bought from the driver on both trams and buses.
Heads up, you cannot pay for either the day card or one-hour ticket with cash, so make sure you have a debit or credit card on hand! If you want to learn more about other ticket packages and options, read about it on this website.
Rent A Bike
Don't worry, it's easy—ILP volunteers do it all of the time.There are over 800,000 bicycles in Amsterdam and while you're vacationing there, you have to ride at least one of them! You'll see tons and tons of rental agencies all around Amsterdam. Look for the word ""fiet" (bike) in the title at places like Central Station, the Leidseplein, and Dam Square. Plan on paying around 7-10 euros for a half day.
This article has more specific info on where to find rental agencies if you'd like to take a look. Or take a bike tour and support the locals! Check out Mike's Bike Tours for your first day in the city as a great way to get a feel for the layout of Amsterdam quickly.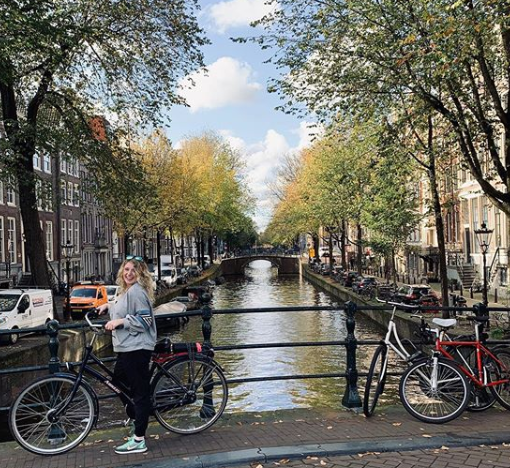 Our Favorite Hostels Here
We have a couple of recommendations (out of the many, many places to stay in Amsterdam) but we also have a few words of warning: Don't get tricked into staying in a hostel outside the city or across the ferry. It takes so much time getting to and from your hostel that it's honestly not worth the money that you'll save. Best to spend a bit more and stay in a central location so you're spending your time siteseeing, not traveling to get to those cool sites.
Menninger Hostel: It's a favorite for ILP volunteers, complete with bike rental for the day and close to Sloterdijk transport where you can catch a train, tram or bus to wherever you're headed.
Shelter Jordan: This is a Christian Youth Hostel which is centrally located, even near the Anne Frank House. Come for clean beds, plus no alcohol, drugs or partying allowed. It's a favorite place to stay for our ILP volunteers (it comes highly recommended by a few groups).
Flying Pig Hostel: is very close to the Van Gogh museum and has superb ratings on Hostel World. Travelers and fellow ILP volunteers love the nice rooms, friendly staff and good location.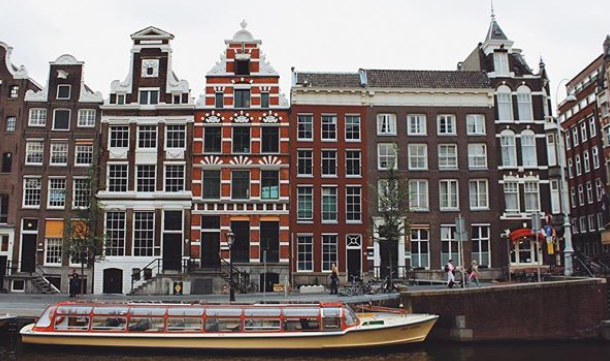 Nearby Gems
Amsterdam is incredible, to say the least. BUT like we mentioned, it is starting to get a bit overcrowded with tourists. Lucky for you, there are several other cities and towns nearby that make for the perfect part-day and even full-day trips.
Check out our blog post that gives you all the info you'll need to visit Haarlem, the Keukenhof Gardens, Utrecht, and/or Giethoorn. You don't want to miss out on these spots!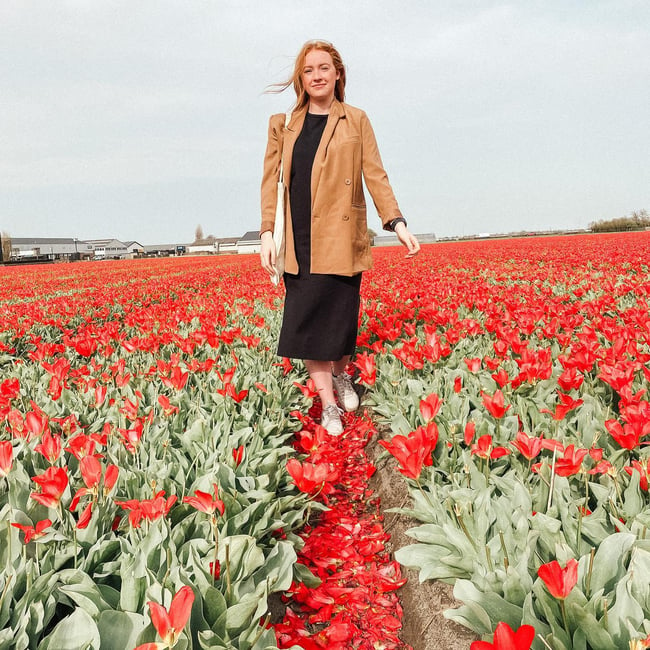 Have questions about how you can spend a semester volunteering in Europe?
Everyone that works in our office has volunteered with ILP for at least one semester, but some of us have gone several. We love talking about our own experiences and answering any questions about how you can be involved! Click the button below to learn more: