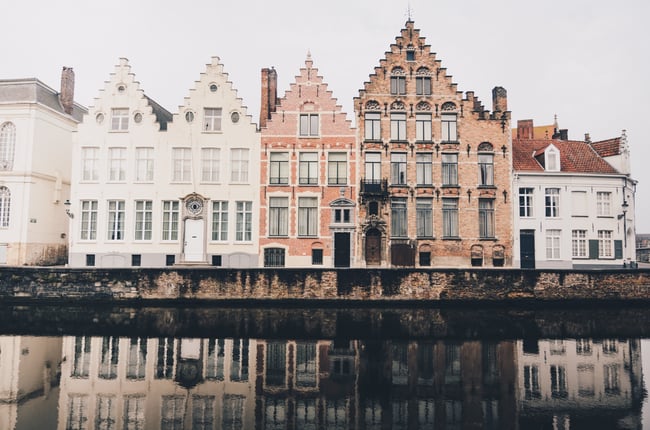 Spending a weekend in Belgium? Make sure you visit this fairy tale town that is known as "The Venice of the North." Here's everything you need to know about this perfect day-trip.
If we had to sum up our love for Brugge in one word—chocolate. But isn't that true for all of Belgium? And let's not forget about the swans that swim down the canals, the shops full of handmade lace, and the cluster of very fascinating museums that you can spend hours browsing through. This town is the epitome of European charm!


---
Want to spend a semester volunteering and save even more money?
Come learn how to pay less for a semester abroad
---

As a volunteer with International Language Programs, you know you'll have a lot of vacation time to travel around to a ton of your dream destinations, right?Well Belgium is one of our favorite countries, and not just because it is guaranteed to fulfill every chocolate craving you've ever had. Brussels, the capital, is a great place to spend a weekend (here's our Brussels guide), but it's a pretty busy, touristy city. So if you have an extra day, Brugge is the ideal day trip!
Fun Fact: You'll probably see it spelled different ways, but just FYI "Bruges" is the French spelling, and "Brugge" is the Flemish spelling. Since Belgium has French and German influences, you'll see both spellings.
Everything To Know About Visiting Brugge
Things To Do
Where To Eat
How To Get There
How To Get Around Brugge
Things To Do
Boat Tour
Like Venice, this town is full of canals that wind through neighborhood rows and skim the edges of the cutest buildings. You can see a lot of the charm just by walking and crossing the bridges, but if you want a different perspective then a boat tour is the way to do it!
You can take a 30-minute ride for about $11, and you will need to pay with cash on site. Find the boats at boarding point 3 near the Our Lady church. Visit this site for more info!
Hours: Daily from 10 am to 5 pm, March through mid-November.
Address: Nieuwstraat 11, 8000 Bruges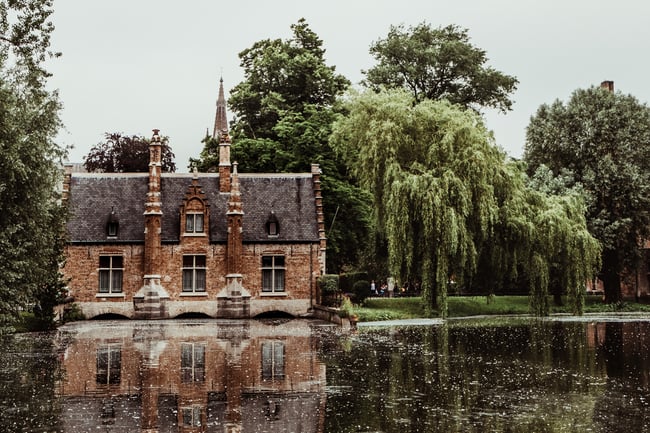 Shop For Lace
Brugge is world famous for their handmade lace, and once you start walking through the shops, you'll understand why. The intricate details created by women who learned as children how to manipulate hundreds of tiny threads is breathtaking. Since there are so many wonderful shops to explore, we recommend wandering through several before purchasing the perfect souvenir.
The variety of lace products you can choose from is amazing! There are tablecloths, handkerchiefs, doilies, table runners, aprons, pillow covers, and so many little decorative pieces placed in frames. The prices range from just a few dollars to hundreds of dollars, so there is something for everyone.
Church of Lady
Construction of this church began in the 1200s, and its tower is still the tallest building in the entire city. Inside the chapel is a white marble altarpiece of Madonna and the Christ Child that was actually created by the famous Michelangelo. It has been removed twice, during the French revolution and then later by the Nazis, but it keeps finding its way back home. The entire interior of the church is just lovely and totally worth a stop!
Address: Mariastraat, 8000 Brugge, Belgium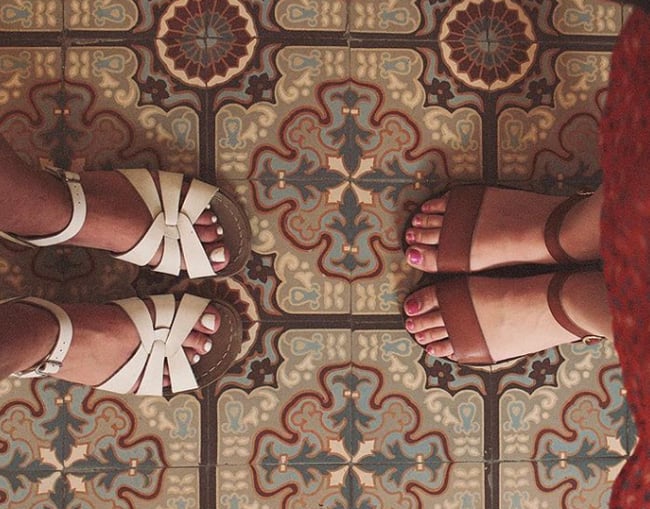 The Choco-Story
At this four-story museum you'll learn all about the history of chocolate, and especially its development in Belgium. The displays go over so much info, like chocolate's nutritional value, its intro to Europe, the production process, and what makes Belgian chocolate so delicious. At the end of your visit, you can watch how chocolate is made and even try a few samples! Check out their site to get a sneak peak.
Tickets are usually about $10, but there is this really awesome deal where you can get entrance tickets for both the Fries Museum and the Chocolate Museum for about $15. Totally worth it! Buy your tickets on site, or here.
Hours: Daily from 10 am to 5 pm, but the last ticket is sold at 4:15 pm.
Address: Wijnzakstraat 2, 8000 Brugge, Belgium
Frietmuseum
This is in fact the only museum in the world that is entirely dedicated to french fries. And did you know that fries actually originated in Belgium? This museum is housed in a stunning building that was constructed in the 1300s, and you'll get to learn about the history of the potato as well as all the best kept secrets for how to make mouthwatering fries. Worth the $8 it will cost you!
Hours: Daily from 10 am to 5 pm, but the last ticket is sold at 4:15.
Address: Vlamingstraat 33, 8000 Brugge, Belgium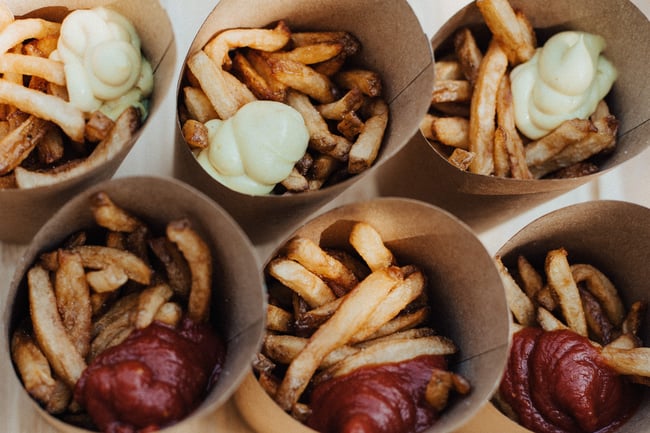 Where To Eat
If you haven't already fallen in love with the town itself, you will absolutely fall in love with the food! With the best waffles, fries, and chocolate in the world, how can you not? We won't blame you if that's all you eat here. But consider yourself warned that the food is NOT cheap. To make your search easier, these are the places that are worth the money!
Oyya
Next to chocolate, waffles are the best thing about Belgium, and Brugge creates some of our favorites! These waffles are crunchy on the outside, but perfectly fluffy with a sweet vanilla flavor. And with toppings like ice cream, caramel, chocolate, and fruit, they'll satisfy the cravings at any time of day. You'll pay about $5 per waffle, and you can get a sneak peek of their menu here!
Hours: Daily from 11 am to 7 pm, but open later during the summer months.
Address: Noordzandstraat 1 8000 Brugge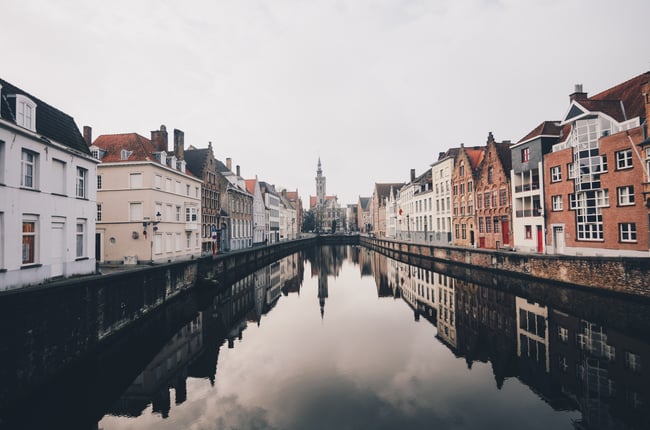 Bocca
This pasta bar is fabulous! You get to pick the pasta, sauce, and toppings, and then they give it to you in a little takeaway box. They have small, medium, and large boxes that cost from about $5-$7.
Hours: Monday-Friday open from 11:30 am to 8 pm. Saturdays from 11:30 am to 7 pm. Closed Sundays.
Address: Dweersstraat 13, 8000 Brugge, Belgium
The Old Chocolate House
This little cafe is more about the experience than the price, because you will definitely pay more here than other places. It's a family-run business that has a large variety of chocolates, hot chocolates, and waffles, and so many other treats. They also have a wide variety of traditional Belgian meal options and the cozy atmosphere is ideal. And their motto? "Chocolate doesn't ask silly questions. Chocolate understands."
Hours: Daily from 10 am to 6 pm
Address: Mariastraat 1a, 8000 Brugge, Belgium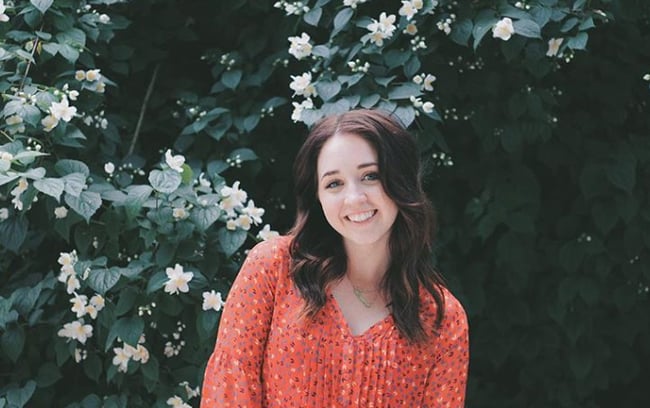 The Chocolate Crown
This is one of the best places in Brugge to go for a wide chocolate selection. Unlike other shops, this is not a chain store, and they provide really incredible flavors! Check out their website to get a peek at all the little artisan chocolates.
Hours: Daily from 10 to 6 pm
Address: Huidenvettersplein 13, 8000 Brugge, Belgium
Home Sweet Home
It might just be us, but this chocolate shop is likely to transport you to your heavenly home, so the name says it all. Just don't underestimate the insane deliciousness of this chocolate. It still makes us cringe to think about how many times we went back in one day and how much money we spent here. But worth it!!
Hours: Daily from 9 am to 7 pm
Address: Katelijnestraat 34, 8000 Brugge, Belgium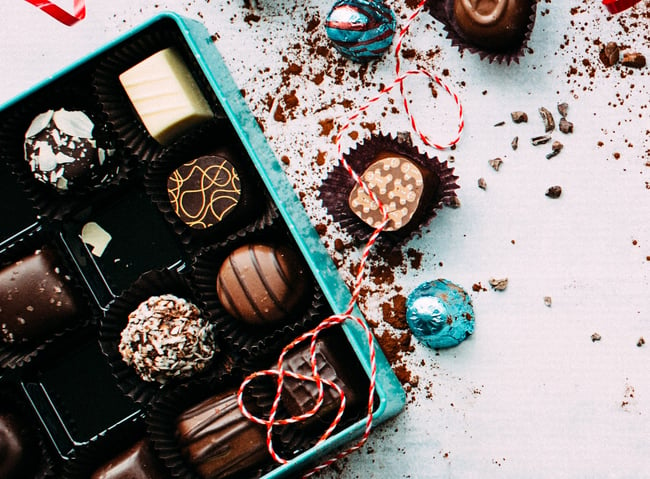 How To Get There
It is so so easy to get here from Brussels that you shouldn't even think twice about making the trip! The ride takes 1 hour, and will cost you about $17 each way. But if you're under 26 and can get the student pass then it's even cheaper! There are 57 direct trains to and from Brugge every day, so your timetable is totally flexible. Check out this site for exact details and to purchase your tickets. But you can also easily wait until you get to Brussels and just purchase them at the train station.
How To Get Around
This is another one of those European cities that we recommend just using your own two feet to explore. You'll most likely be surprised by how small Brugge actually is! In fact, you can get across the entire town in about 30 minutes. Yet another reason it is such a perfect day trip!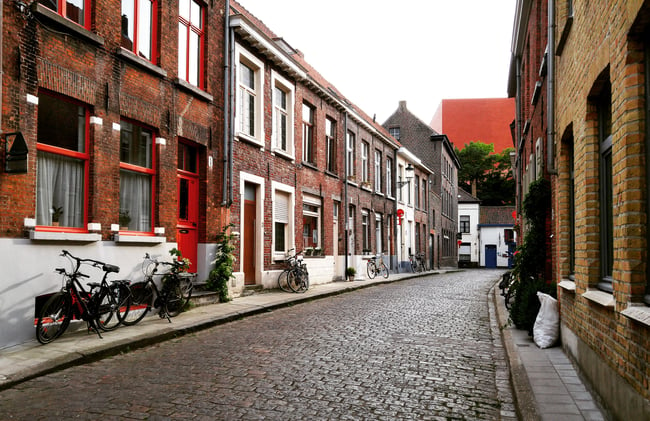 Ready to explore all of these charming European cities?
Spend a semester abroad with ILP and have plenty of vacation time to visit all of these cities you keep hearing about! But do you have some questions about what volunteering is like? Click the button below for more info!