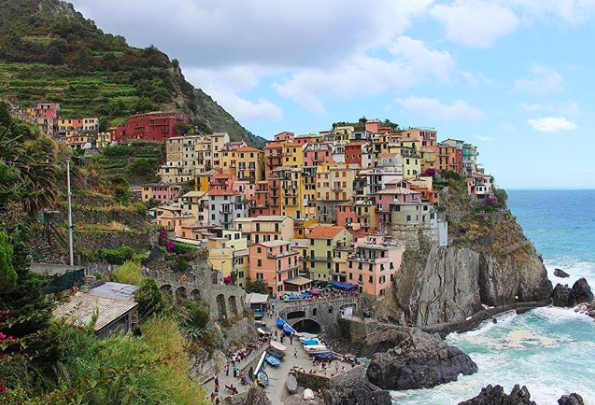 Visiting the Italy soon? If you haven't heard of the Cinque Terre, you better start researching! These five coastal towns are something dreams are made of and a must see (I mean, look at that picture)! You're gonna love it if you're in need of a very relaxing vacation.
You want to know what else dreams are made of? Being an ILP volunteer and vacationing in Europe! IMO, you can't go wrong with living abroad for a semester and being able to travel Europe -- If you don't believe me, check out the ILP Instagram and see the pictures for yourself!
Go ahead and check out what a day in the life of our ILP Ukraine volunteers looks like and see if it's right for you!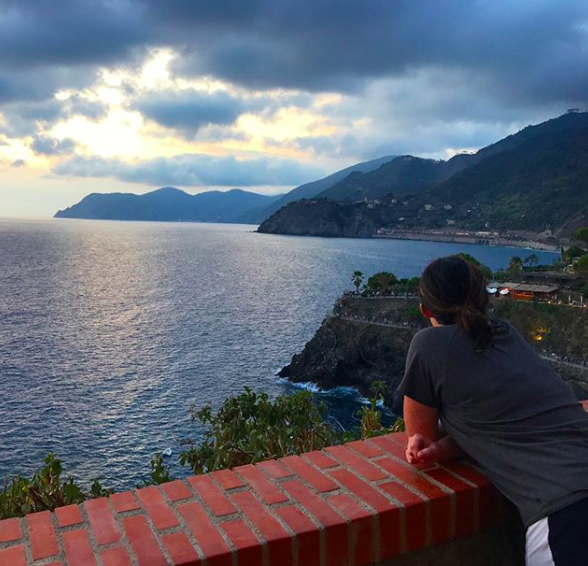 Whether you're coming from Rome, Venice or Milan, the Cinque Terre are fairly easy to get to and all within a 3-5 hour car ride (it's furthest from Rome). Book an Airbnb with your ILP group (Riomaggiore is the least crowded and closest to the water since it's furthest south) and enjoy your time there. Make sure you check out these things during your weekend:
7 Things To Do In Cinque Terre
Honey gelato
Visit all the different towns
Book a boat tour
Go to the beach
Grab some food
Shop, shop, shop
Hike (if you dare)
Honey gelato
Most tourists are coming for the chance to boost their Instagram shots with these famous skylines, but don't make the mistake of missing Italy's world famous honey gelato! While there is some amazing gelato in Rome, the honey just won't compare to the honey in the Cinque Terre! Grab some right before the sun goes down, find a good place by the water and enjoy the sunset!
Visit all the different towns
There are five towns total -- (from north to south) Monterosso al Mare, Vernazza, Corniglia, Manarola, and Riomaggiore.
Each town is different and has its own unique feel and things to do. Getting around to each town is very easy. There is train that runs between all of them and only costs 4 Euros to ride! If you're feeling really adventurous, you can even hike in between each town (more on that in a minute).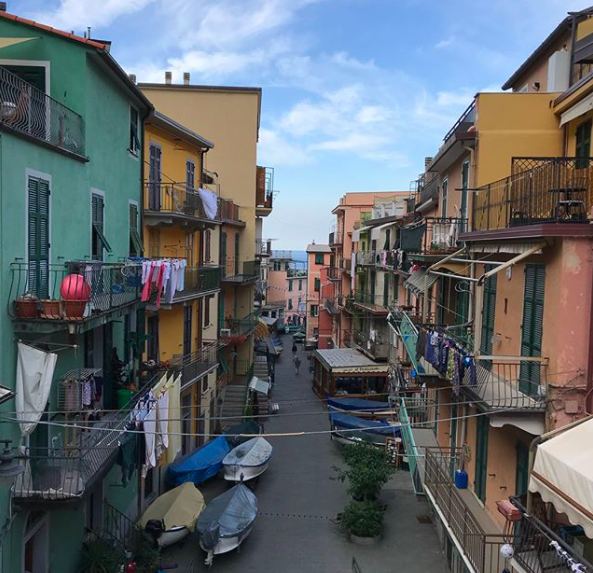 Book a boat tour
If you love boats and history lessons, make sure you do a boat tour. While it can get a little pricey (60 Euros), it's the highlight of the trip. You will travel in between each of the five towns and get a history lesson of each town from your tour guide. The view of the towns from the water is enough to make it totally worth it!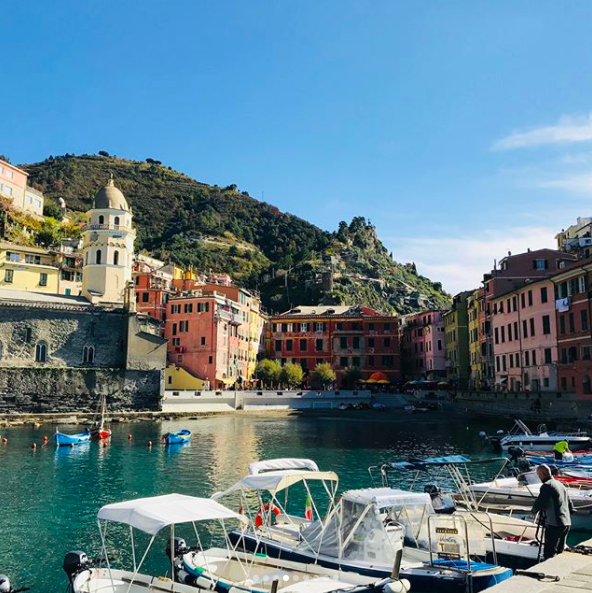 Go to the beach
What's the point in being so close to the beach if you're not going to go to it? Some of the beaches are rocky, so make sure you have some water shoes with you. The water is beautiful and clear and makes for a perfect beach day.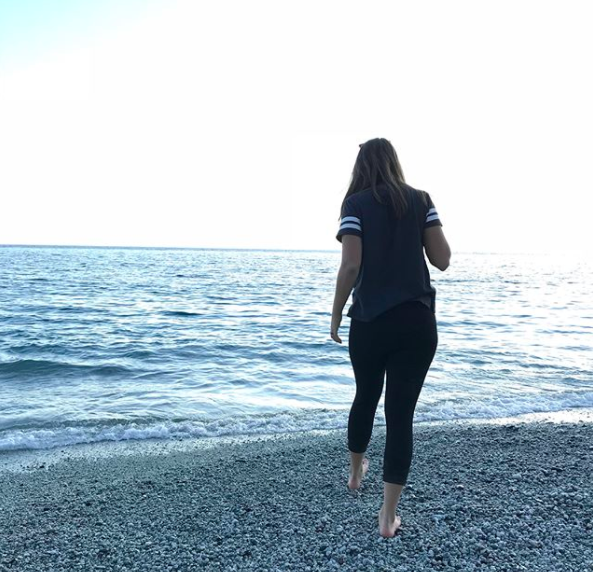 Grab some food
With a mix of delicious sea food and authentic Italian food, you really can't go wrong. If you walk down the street, you will find stands with cones of seafood you can grab for a quick snack. The seafood is so fresh and a great price. You really can't beat it!
Shop, shop, shop
Each town has its own set of shops that you will need to check out. You will find things like truffles, pure olive oils and balsamic vinegar that are way cheaper than (and way better quality) than what you'd find in the US. Look around in each town and pick some up to take home for gifts.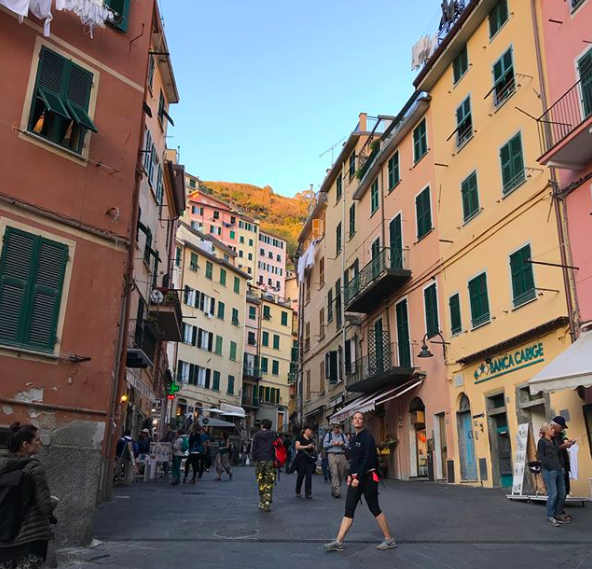 Hike (if you dare)
If you're looking for a good hike, you have found it. There are hikes between each town you can do, but they are not for the faint of heart. They are very steep in some points and not for a beginning hiker. Pack lots of water and bring a camera because the views throughout the hikes are like no other!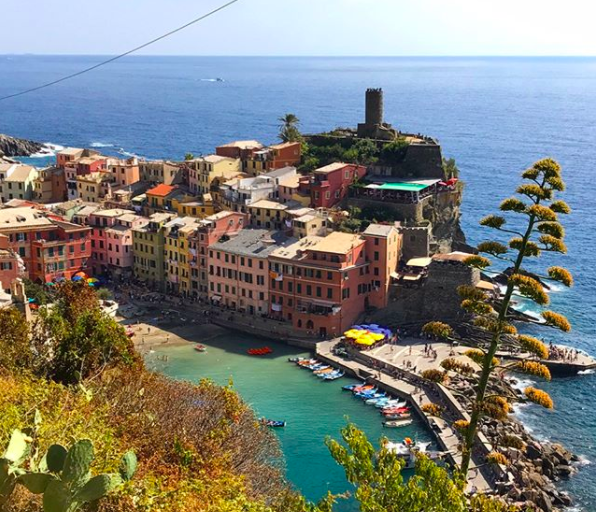 If your goal in life is to fill up your passport pages, you're well on your way! While you're at it, make sure you check out all the LDS temples in Europe or check out how to see Rome in 2 days!
If you're interested in applying for the International Language Programs, but have a few questions; check out our FAQ below!