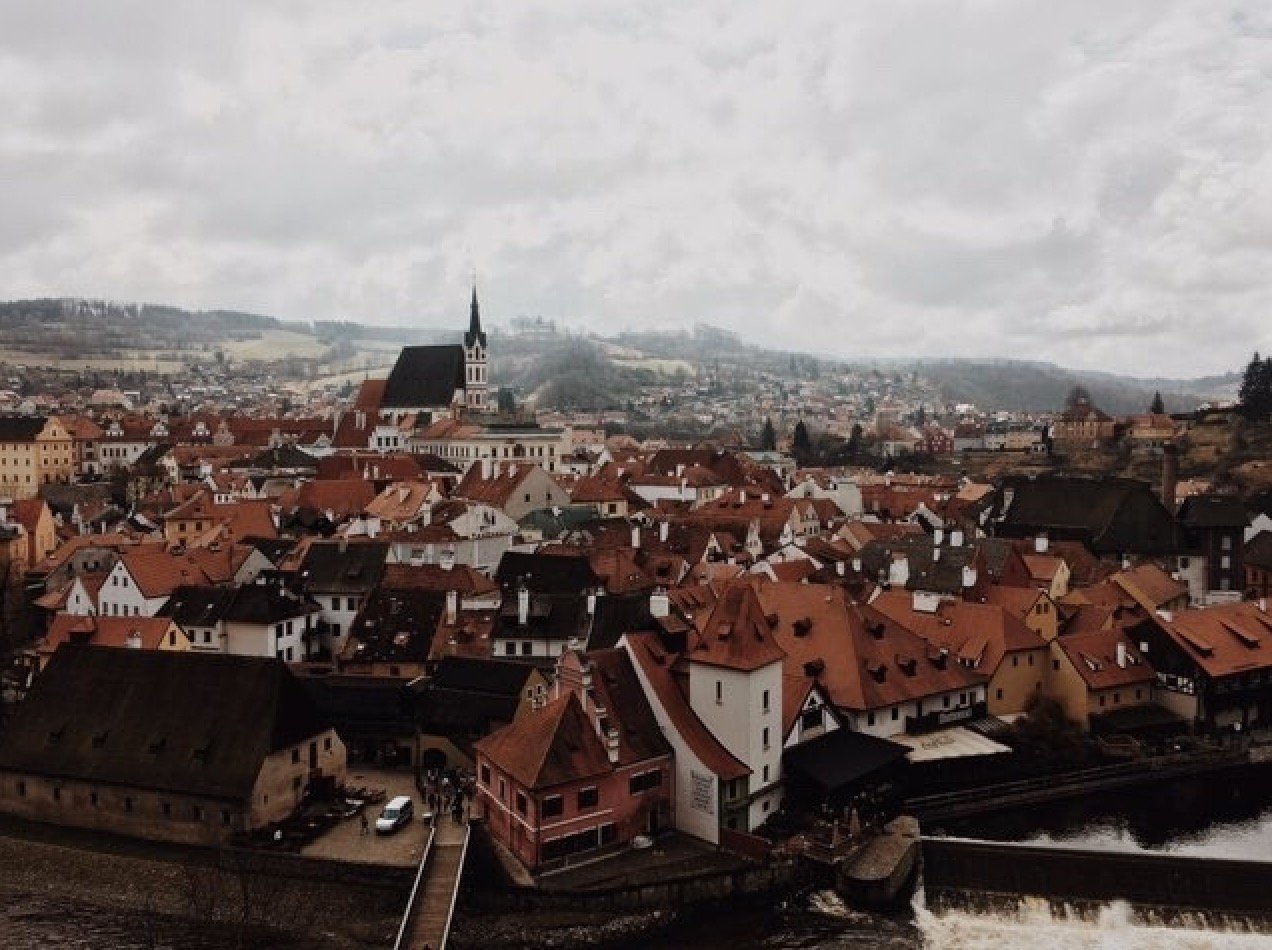 Some of the favorite vacation spots our ILP volunteers love to visit are officially way too crowded — Good thing we found new spots for you to explore.
With so many countries to see in Europe it's not surprising that a few cities are a more popular than others ... but some of these top spots have crossed the line, with lines that are out the door, crowds of tourists flooding the streets, and so many people it's hard to see and do the things you came here to see and do. We love these favorite cities but does this popularity ruin it for the rest of us?


---
Figure out how to backpack Europe on a budget on our guide
All The Things To Do In Your Twenties
---

Chances are at least one of these cities is on your "to-visit" list — and for good reason! These places are gorgeous and exciting but less so when you're part of the swarming crowd trying to get that perfect Instagram shot.

If you're interested in getting a little bit off the beaten track, there are a handful of cities that rival their more-popular counterpoints, just without the huge swarms of crowds.
Instead of Amsterdam
You've probably already got your trip to Amsterdam planned (because who doesn't have Amsterdam at the top of their list!), but just hear us out for a second. We love this city ... and so does nearly 20 million other tourists each year. Yikes! And that number is expected to more than double in the next 10 years. Still need more proof? In late 2018, NPR did an article titled "Even The Tourists Say There Are Too Many Tourists".
With pressure from locals who are tired of being overrun by tourists, the Netherlands are now officially in tourism management mode ... and despite the large payout that tourism does bring, they are no longer marketing for travel to Amsterdam.
See Haarlem (Or These Others)
The good news is that Amsterdam isn't the only travel worthy city in the area. There are a handful of other cities in the Netherlands that rival Amsterdam. If we had to pick just one, it would probably be Haarlem. Most tourists love flocking to Amsterdam to rent bikes and ride around, snack on waffles and frites, visit museums and windmills, before soaking up all of the architecture ... which you can also do in Haarlem.

Haarlem is just 20ish minutes away from Amsterdam and boasts some of the country's best museums, quieter streets ideal for biking, historic markets, a beautiful windmill right in the city center, plus the River Spaarne which winds its way through the city. Last reports had less than 1 million people visiting this corner of The Netherlands a year, so you know it's significantly less crowded than nearby Amsterdam.
Wondering if you'd like another city even more? Here are a few more suggestions of cities in the Netherlands that you shouldn't be skipping.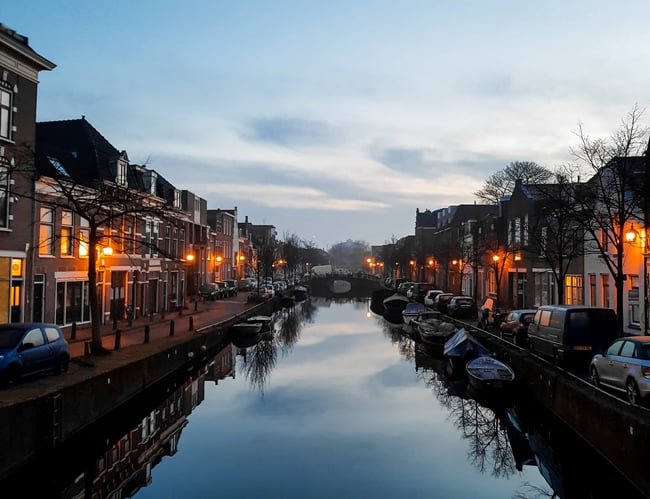 Instead of Prague
There is something really alluring about Prague. It has towering castles, a famous bridge to get some pretty stunning views and it's no secret that the food there is so delicious. I'm talking red rooftop views galore and so. many. tourists. Prague hits the charts when it comes to crowded European cities. Prague has a relatively small city center that is flooded with an ocean of site-seeing tourists in the peak season. So visiting means battles others for space to snap a picture, waiting in lines for museums and castles, and jostling around just to see the basics of the Old Town. I mean, there are even websites that predict how crowded the city is going to be when you visit.

Bloggers and websites about visiting Prague will outline all the highlights and throw in pro tips like how early you should wake up to see this particular site, or stay up very late in order to get a glimpse of the history without thousands of other people.
See Cesky Krumlov
Instead, visit the quieter town of Cesky Krumlov. You can still get those beautiful red rooftops, castles, historic churches, medieval architecture, amazing street food, ... and I think it's even prettier than Prague.
Cesky Krumlov isn't as undiscovered as we'd like it to be, so you'll still find some tourists especially in the summer months between 11:00 AM and 4:00 PM. It's actually a popular spot on cruise ships that wind their way down through the rivers of Eastern Europe, so if you happen to be visiting on a port day, you'll notice bigger swells of people, but it still doesn't compare to the crowds you'll find in Prague.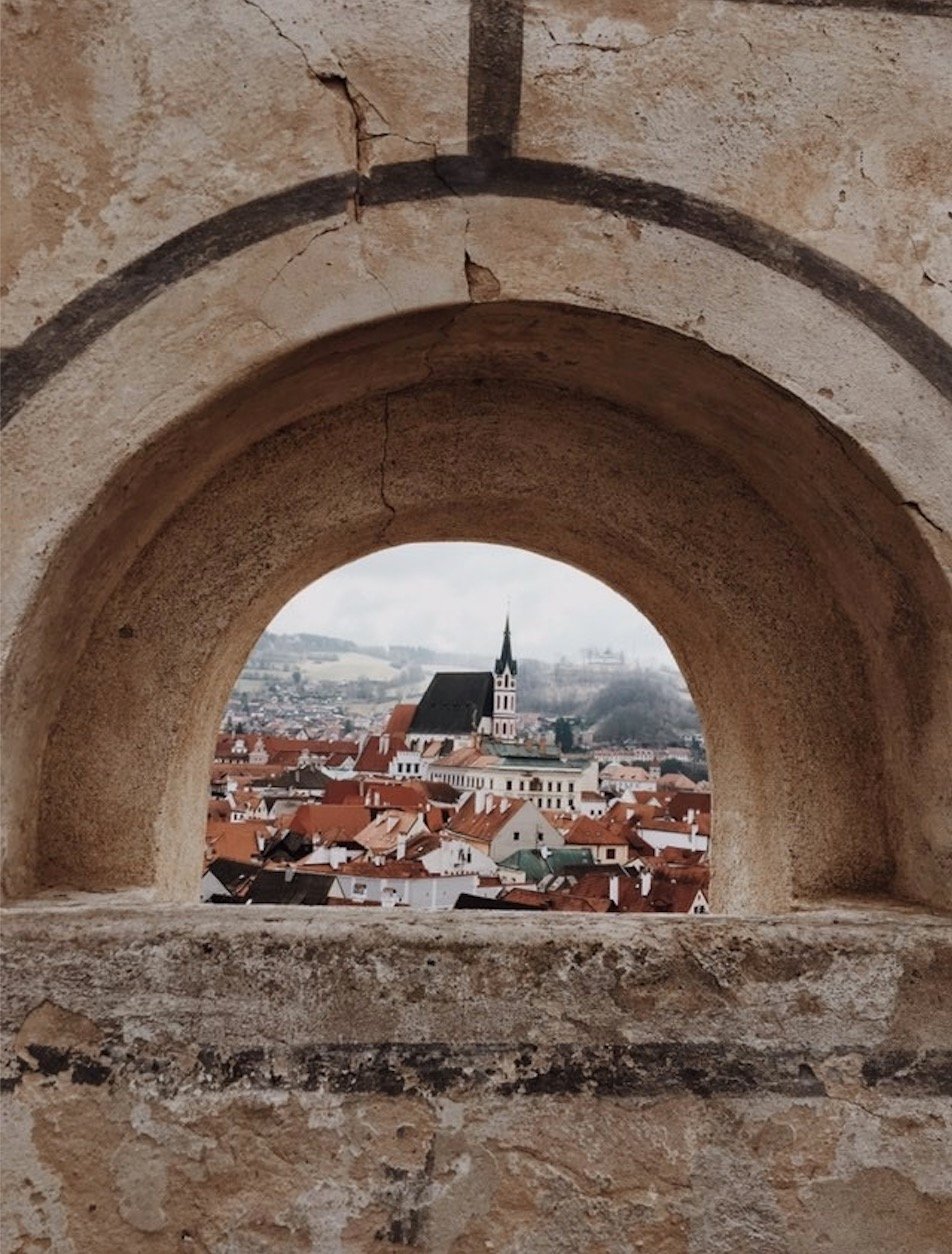 Instead of Barcelona
Don't get us wrong — we love Barcelona. Stunning architecture, those sunny beaches and palm-tree lined streets filled with vendors selling churros dipped in chocolate? Yes, please. Turns out, everyone else loves Barcelona, too which means crowded streets and touristy gimmicks. This Spanish city can see more than 32 million tourists in a year, meaning things can get busy. In past years, groups have even go as far as to protest tourism. Especially if you are only visiting in a day (so you're cramming in all the highlights at once) and in peak season, anticipate long lines and crowds.
See Valencia
One of the highlights of Barcelona is the architecture which was heavily influence by Gaudi. In Valencia, you'll find a city full of the works of Santiago Calatrava, an influential sculptor and engineer. Valencia also boasts some unreal food — it's a hot spot for foodies, so don't worry about missing out on paella, churros with chocolate, or other favorites.
Valencia also has beautiful cathedrals and churches, sunny beaches, ultra museums (and historic ones, too), with just a fraction of the visitors that see Barcelona. Get the details on visiting the dreamy city of Valencia, here.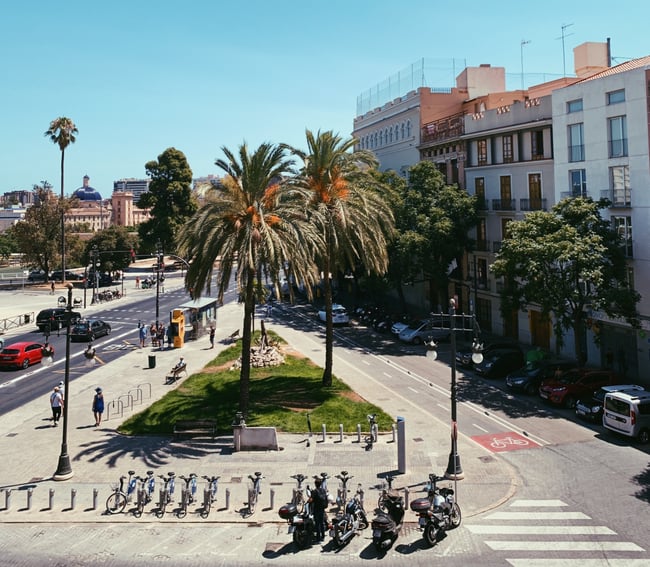 Instead of Dubrovnik
This charming city used to be quite the hidden gem, but people have definitely caught onto the glittering coastlines and red rooftops of Croatia (though we still love seeing Dubrovnik).
If you still have your heart set on seeing this city specifically, CNN recommends traveling independently (like with your ILP group!) instead of with a huge tour or cruise line. You can also go during the off season (which means avoiding the summer, especially July and August), or plan on spending a little time in Dubrovnik, then heading out to some nearby islands.
Hopping over to places like Cavtat means you'll get the same allure of Dubrovnik that's easier on the wallet (and
See Cavtat
You can also get the same charm in nearby Cavtat.
Cavtat has Renaissance palaces, and ancient villages clinging to the cliffs, all nestled right on the Adriatic. You'll find the same kind of sweeping, ocean view that you'll find in Dubrovnik, plus a few extras (like churches and adventures like kayaking or Stand-Up Paddleboarding). There are also some stunning beaches and nearby islands that make for fantastic day trips. Sounds like the perfect spot to base your vacation.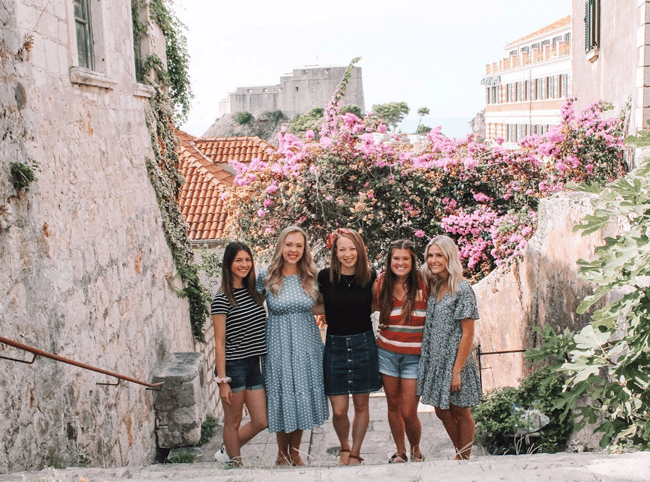 Instead of Venice
You'll be one of the 30 million people who visit this iconic Italian city (that's a lot of tourists to compete with!) … but it can be hard to pass up a visit to Venice completely. If you want to get more out of this city, avoid the hordes by wandering in the lesser known alleys. Spending more time here can help you uncover the real Venice, but you'll still run into quite a few people on your visit.
Or you can help avoid tourist overload by taking just a day trip to Venice by basing yourself in nearby Treviso instead.
See Treviso
Treviso is unfortunately overshadowed by it's very popular neighbor, Venice, but you can find many of the same things in Treviso that pulls so many people to Venice. Just 40 minutes away from Venice, Treviso is a quieter collection of cathedrals, museums full of artwork from the masters, an extensive blend of guard towers and gates ... but most importantly, Treviso also has those dreamy canals.
There is a network of canals that meander through the stunning city center, intercepted by bridges and guard towers. The water runs right up to the houses, creating that gorgeous "canal picture" you can also find in Venice. Plan on exploring these hidden waterways before leaving Treviso.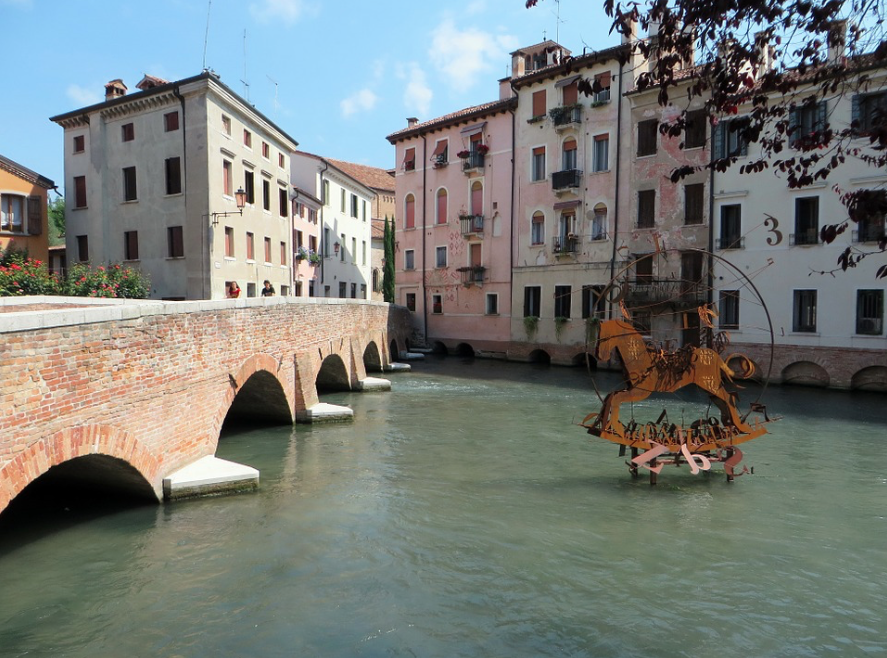 Instead of Santorini
We won't hide it; we love Santorini! But this tiny island is a major stop for cruise liners and tourists who pour into the streets making them less peaceful and charming. If you still would love to visit Santorini, stay for a few days so you can really appreciate the pace of local life and wander through less crowded areas.
Or even think about vacationing on a lesser known island. This part of Greece is a collection of islands that boast the same tropical vibes, blue-water beaches, whitewashed buildings, and other idyllic touches.
See These Islands Instead
Take a peek at a map of southern Greece and you'll see that the jagged mainland shatters into several little islands that all float like jewels in the Adriatic ... which is why we can't quite pick just one island to opt for over Santorini. Mykonos is the second most popular island after Santorini (but still gets crowded). You can hop over to places like Crete, Amorgos, Corfu, Naxos, Milos, Andros, Paros, Folegandros, or Patmos … or the very quiet island of Anafi for a more relaxed feel.
All these boast incredible food, pretty beaches, miles of coastline perfect for that sunset shot and the Greek architecture you're looking for, all while skipping out on Santorini's crowds.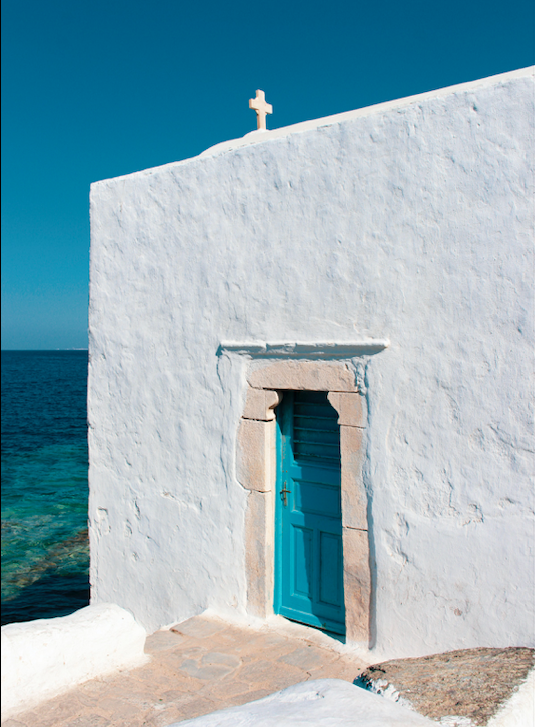 Instead of Cinque Terre
Another ILP Europe favorite is Cinque Terre, Italy (we adore the honey gelato) but we get it; crowds make it less charming. Some goes as far to say that this coastal spot has been ruined by the swarms of tourists. The tiny villages (with their tiny streets) become too crowded, restaurants are bursting full of visitors, and there's a battle for space at the beach. Authorities have aimed to cut down the number of visitors from 2.5 million a year, to 1.5 million to help preserve the authenticity of these fishing villages ... one of those ways is pulling people to the multitude of other, colorful port cities along the Italian coastline. One option? Porto Venere.
See Porto Venere
You can also put in the effort to see the nearly-untouched city of Porto Venere, tucked in the north on the Ligurian coast. It's sometimes called the "sixth town" to match the set of five that seemingly get way more attention.

Like Cinque Terre, you'll love the colorful buildings stacked along the coast, streets pouring with bougainvillea, amazing sunsets (and gelato) along with pretty beaches. The city is home to narrow streets too, with cobbled stairways that lead you to overlooks of the Italian Rivera.
Get way more about Porto Venere, here.
Want to see a few more options? Camogli, Tellaro, and Levanto, are also up there as an alternative or two of Cinque Terre.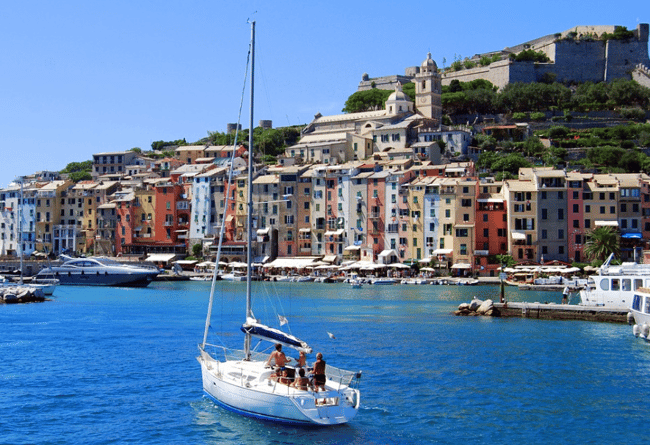 + One More Thing
This post isn't here to discount these very popular cities ... they are popular for good reasons!
One way to still see these popular cities is to travel in the off season. You'll see less people and better prices on things like excursions and AirBnBs. You can also do your part to support the local communities by staying at homestays and eating at local cafes and shopping locally instead of at all the touristy shops.
But if you'd like to see similar elements without the hype and crowds of those better-known spots, hop over to our list of alternative cities. As an ILP volunteer (International Language Programs) you'll be living in Europe for a semester with every weekend off plus vacation days to really experience this part of the world. And you can pack in tons of countries if you want — here's how one volunteer spent their vacation time in Europe.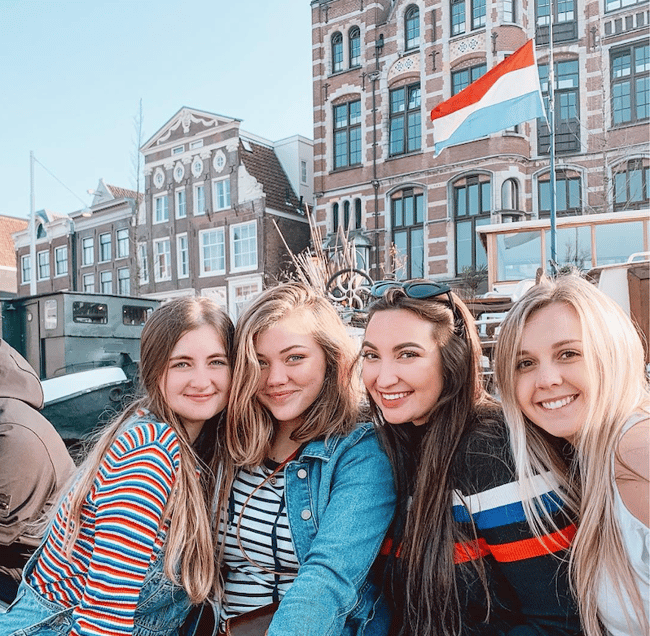 Totally ready to spend time in Europe?

Get help picking which ILP Europe country would be perfect for you before filling out an application.