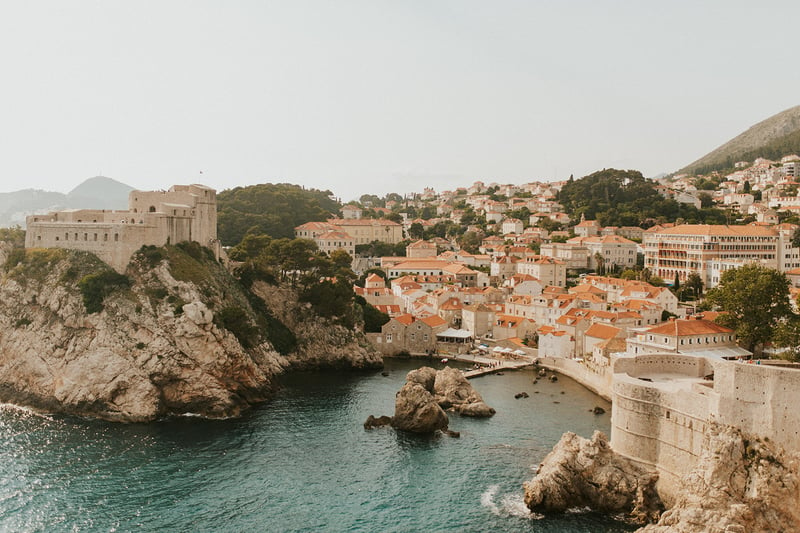 Spending some time in Europe? Make sure Dubrovnik is on your list of places you cannot miss! Here are all of our insider tips that will make this a vacation you'll never forget!
Dubrovnik, Croatia is a beautiful coastal town in southern Croatia, and everything about it is dreamy! Obviously we say that about a lot places in Europe (because Europe), but you will want to experience Dubrovnik for yourself. It's known as "The Pearl of the Adriatic", and we know you'll agree that this is a pearl you need to add to your live list!


---
Want to volunteer in Europe but not sure how to afford it? Read this:
How To Pay Less For A Semester Abroad

---

We honestly recommend traveling down the entire Dalmatian Coast, but Dubrovnik might just be our favorite town on this glittering coastline. Not only does Dubrovnik have beautiful views of the Adriatic Sea, but it also boasts an unforgettable and very unique Old Town that you will fall in love with! Here is everything we think you should know before planning your trip.
Everything You Need To Know About Visiting Dubrovnik
What To Do
Old Town
Dubrovnik is well known for its Old Town. With red-tiled roofs, white limestone walls, and views overlooking the sea, you'll definitely feel like you're walking through a movie set. I mean check this out...how could you resist?
That clock tower dates back to the 1400s, and if you look closely, you'll see the two green men in the top who strike the bell. They are fondly called the "green twins" by the locals, and even have names: Maro and Baro. The best time of day to enjoy the bell chimes is right at noon.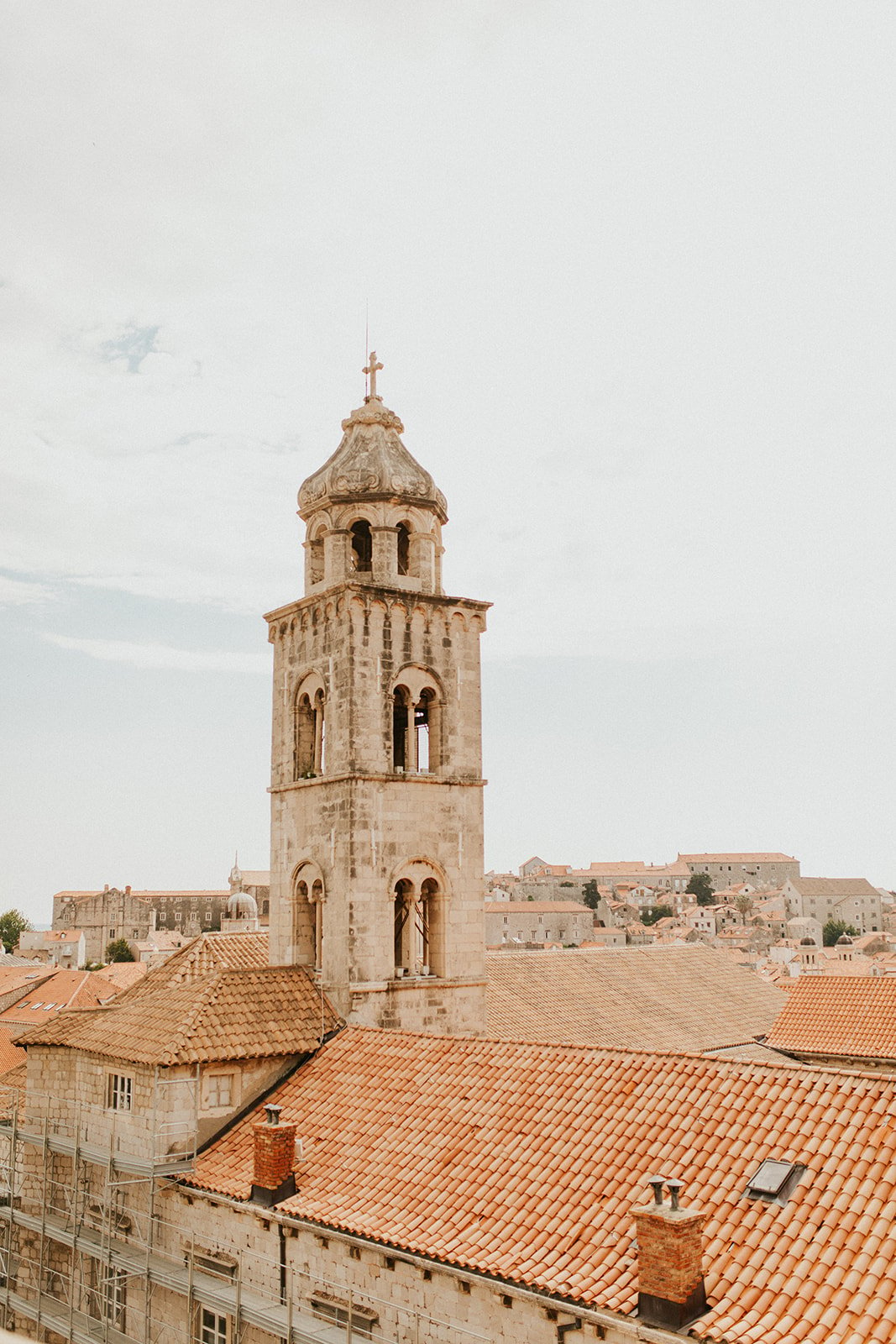 Ancient City Walls
You won't hear us recommend this for every European city, but these walls are special because you can literally stroll all the way around them. The walk will take about one hour and the the scenery is gorgeous ... maybe plan on around two hours if you want to take a lot of pictures. From a bird's-eye view, you get to see all of the things that make this city famous! Just make sure you have sunscreen, good walking shoes, and plenty of water. It gets a bit toasty atop these stone walls! And do it earlier in the day to avoid the hoards of tourists.
Make sure you bring your Student ID card if you want to walk around the ramparts. Normally tickets are about 200 kuna ($30 USD) but with an ID card, that price gets knocked down to 40 kuna ($7 USD).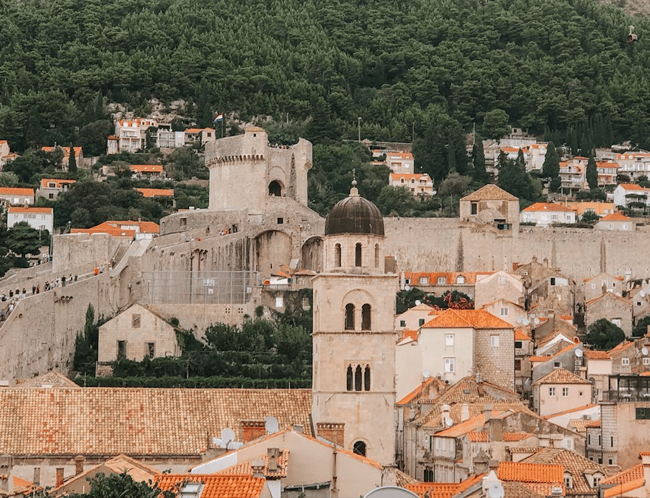 Dubrovnik Cable Cars
These cable cars are just a 5-minute walk from Old Town, and they provide the most stunning views of this whole area. Think postcard worthy! The short ride will take you to the top of Mount Srdj, where you can also visit an old fortress that now serves as a museum.
It's about $25 for an adult round-trip ticket, and can be purchased from the lower cable car station. The hours of operation differ completely based on the time of year, so make sure you check out these details before trying to catch a ride. And heads up, it may even be temporarily closed when you are wanting to go, so keep an eye on that as well.
Kayaking and Canoeing Tours
The ocean water around Dubrovnik is beautiful to look at but even more fun to play in! Want to see the city from a new perspective? Experience a kayaking tour! There are plenty of options, but here is one that lasts for 3 hours, includes a snack, and is only $30 per person.
Go Island Hopping
There are a few islands just waiting for you to explore, making for the ideal day trip from Dubrovnik. From uninhabited spots hiding glittering coastlines, to nature reserves with turquoise lakes to swim in, you won't want to miss at least a few of these islands.

Here's an outline of the nearby Dubrovnik islands so make planning a breeze.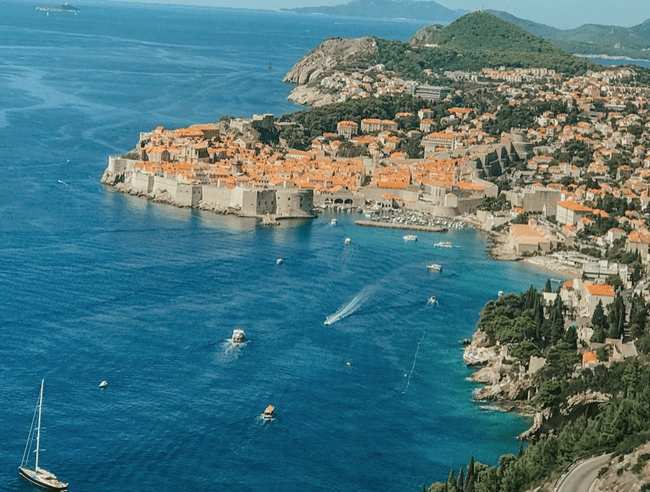 What To Eat
Dirty Macaroni
It's probably their most popular pasta dish, but we still can't figure out why they call it "dirty", because there's really nothing dirty about it. The sauce is a lot like your classic marinara sauce, but with a bit of a Dubrovnik twist, and served over penne or macaroni noodles.
Black Risotto
This has to be the coolest, most unique meal you'll have in Dubrovnik! Get this—so it's normal Italian risotto, but the black color comes from fresh squid ink. And don't let that scare you, because we hear it is one of their best dishes!
Stone Cake
Ever had a cake filled with pasta? We didn't think so. This cake has been a staple in Dubrovnik for centuries and is typically made with penne, sugar, eggs, ground nuts, and sometimes cinnamon and chocolate. Each place has their own secret recipe, but it's bound to be delicious no matter where you get some!
Rozata
This is definitely the most popular dessert in Croatia, and is pretty similar to creme brulee or flan, even though the locals say it's totally unique. Rozata is basically a silky pudding covered in caramel. Divine!
Have Breakfast At Gradska Kavana Arsenal
More of an upscale option for Croatian food, their dinner menu is a tad spendy but their breakfast comes highly recommended by a couple of ILP groups. You can sit down to a eggs, toast, juice, bowls of fresh fruit, omletes with fresh cheese, and more. It's one of the most popular places to eat in the area.
Address: Ul. Pred Dvorom 1, 20000, Dubrovnik

Get Dessert At Prekala
Or you can really go sweet and head out with a bubble waffle — we love these guys. Head over to Prekala to get a bubble waffle cone filled with ice cream and topped with pretty much everything you could ever want.

Here's the address: Ul. od Puča 22, 20000, Dubrovnik, Croatia
Where To Stay
Airbnbs
If you've read our blog posts, you know we're big fans of Airbnbs. It's just so nice to have your own place with your travel buddies for a few days. And depending on where you are in the world, you can usually find a nice apartment for really cheap! So do some scrolling and find somewhere awesome for your group. Here are a couple of places to get you started:
This darling apartment comes recommended by one ILP group and we're swooning. It's minutes away from the Old Town, has a terrace (those views!) and is just a short walk away from the beach. Split the $105 price with 6 people and you're set.
This beautiful and clean apartment is not far from Old Town and the beaches. It includes wifi and is the perfect spot for 5 guests. The host even says that he will transport you to and from the airport if you arrange it beforehand! And it is $83 total per night. Split that between 5 people and it's barely anything. Now that's a real winner.
This artistic and cozy apartment is also set in a great location, right next to a bus station, and works well for 5 guests. They have a washer and wifi and a fully equipped kitchen which is really convenient if you don't want to have to eat out for every meal. And all of this for only $86 a night!
Hostels
Feeling like a hostel is the way to go? Here are a couple of the top places to stay in Dubrovnik.
Hostel Lina: They offer free pickup from the bus station or port, and for a fee can actually pick you up from the airport as well. The location is also great and the rooms are very clean. And free wifi! It will cost you about $20 a night.
Book your stay here.
City Walls Hostel: This hostel is located in Old Town, so it really doesn't get better as far as location goes. They offer free breakfast and wifi, plus you can arrange all different kinds of adventures around the city to make your stay in Dubrovnik even more memorable! It'll cost you about $40 a night, but all the reviews say it's worth it. And like most places, you'll pay less on weekdays.
Book your stay here.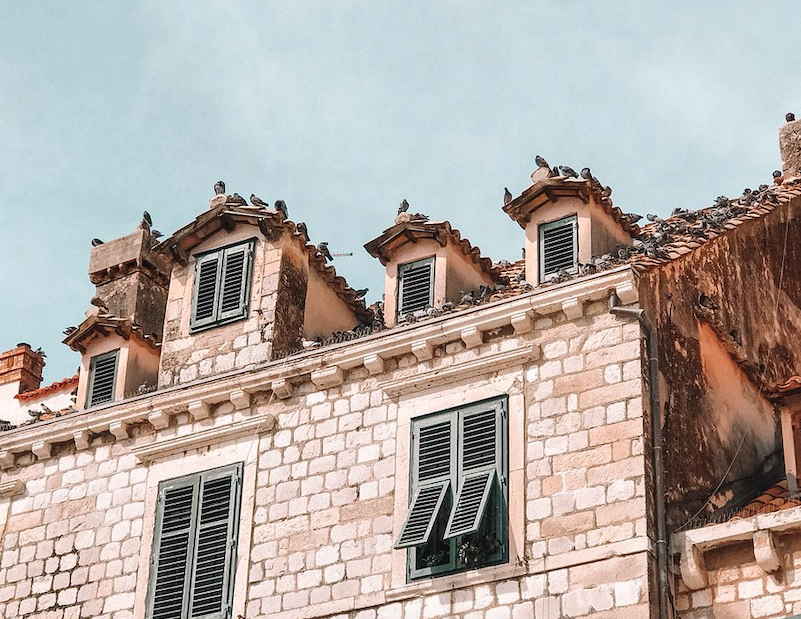 How To Get There
By Air
Flying to Dubrovnik is going to be your best option if you're coming from any northern European country. Lucky for you, there is an international airport in Dubrovnik, and it is only about 10 miles from the city center. The flights usually aren't as cheap as they would be to other countries in Europe, but keep an eye out for good deals because they do pop up.
They now have a shuttle that will take you straight from the airport to either Old Town or Dubrovnik's main bus terminal, making it really easy to get to the city.
By Ferry
If you're already in Italy, then look into the option of taking the ferry over to Dubrovnik! The departure port is in Bari, Italy, which is about a 7-hour train ride from Rome and 8-hour train ride from Naples. However, the ferry ride is 11 hours long and you'll be paying about $70 per person just one way. If you are interested, this website is the best place to book your tickets!
How To Get Around Dubrovnik
Unlike most cities in Europe, there are actually not any trains, trams, or metros in Dubrovnik. Instead, you can get almost everywhere just by walking. And if it's a little far to walk, then you can easily jump on a bus. The bus routes that connect the harbor and bus station with Pile Gate (the western entrance to Old Town) are Routes 1A, 1B, and 1C. You can purchase a 1-hour ticket when boarding, or get a 24-hour ticket at various Libertas (the company that runs the bus system) sales points.
You can also catch a taxi outside the bus station or at any of the major tourist spots around the city. And Uber is another option in Dubrovnik.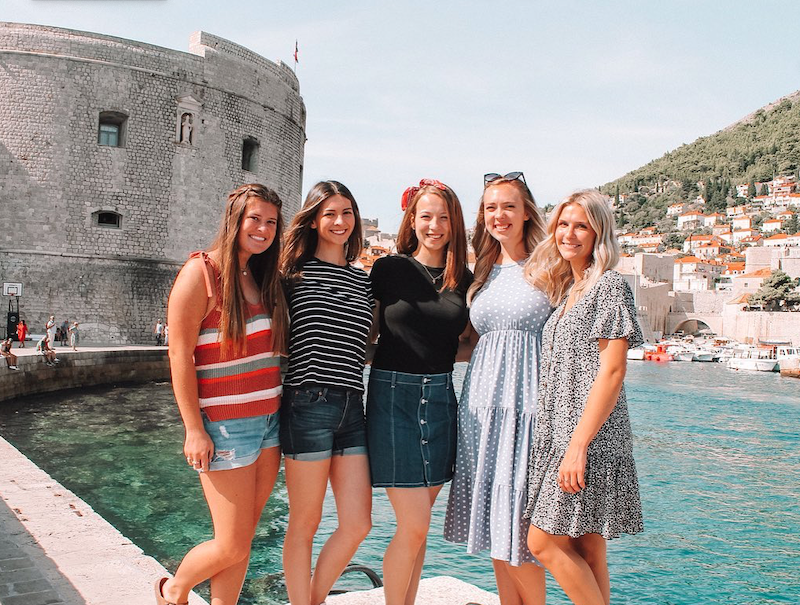 Want to spend a semester volunteering as an English teacher in Europe?
No previous experience is necessary when you volunteer with International Language Programs. And you'll get plenty of vacation time to travel to beautiful countries just like Croatia! Want to talk to someone who's been?
Click the button below: