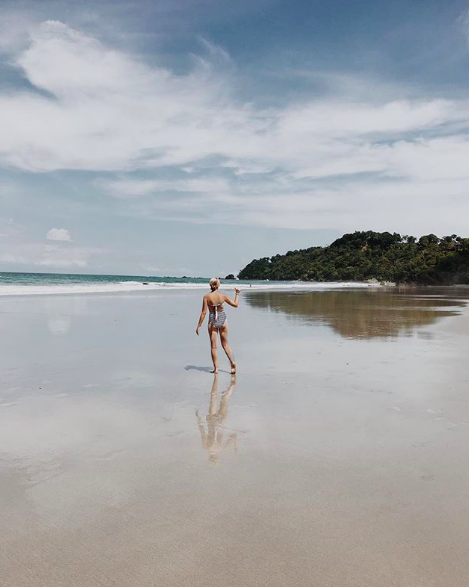 Costa Rica is an amazing country with so many places to visit; it can be hard to hit them all up! If you're looking to see as many places as you can, Uvita is a good starting point. I mean, just look at all these quick trips you can take.
Costa Rica is (obviously) an ideal place to volunteer abroad for a semester. Who wouldn't love soaking up the sunshine, lounging beaches, exploring the jungle and teaching the cutest kids for four months?


---
Are you ready to start living your best life?
Comes see what volunteering in Costa Rica is all about
---

Uvita is a small village in southwestern Costa Rica and it's where some of our ILP volunteers live and teach for a semester! It'll look something like this....(not bad, right?).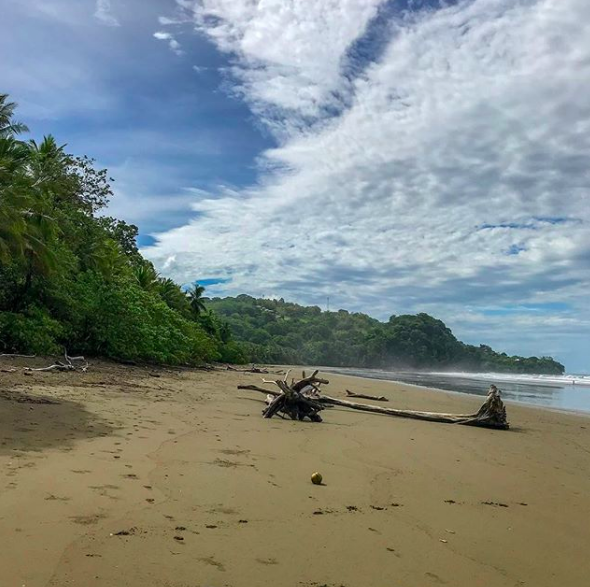 For all you ILP Costa Rica volunteers out there (and those of you that are visiting Uvita soon), you're in luck! While you're going to be taking your long vacations to places a little farther away (maybe Boca Chica, Panama or Monteverde, Costa Rica), your weekends will not go to waste. These places are close enough to Uvita for a quick weekend trip and it won't break the bank getting there.
Quick weekend trips from Uvita, Costa Rica
Quepos, CR

Manuel Antonio, CR

Jaco, Costa Rica

Bellena Coast
San Jose, CR
Quepos, Costa Rica
You will find that many of these trips will require you to travel to Quepos first because it has a bigger bus station! This town is known as the gateway to Manuel Antonio National Park and many people visit Quepos to go to the park.
A lot of the times Quepos gets overlooked because it's next to a big, beautiful national park, but you should really check it out! You'll find some great souvenirs shops, restaurants, kayaking, awesome beaches, surfing, rafting tours and so much more!
How to get there
Quepos is fairly simple to get to. There is a bus station right across the street from the Tracopa Station in Uvita (don't confuse this bus station for the Tracopa Station) heading north and another station (by the Hertz rental station) heading south. Get on the bus heading north to Quepos. It'll be about a two hour ride from Uvita.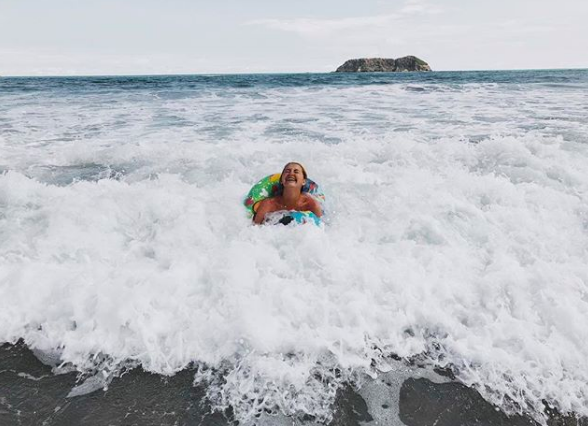 Manuel Antonio, Costa Rica
Manuel Antonio is a hugely popular national park right outside the city of Quepos. Between the zip line tours, waterfall repelling, rafting and the beaches; you will not be disappointed! If you're heading there on a weekend (or even better — a 4 day weekend), we have the perfect itinerary for you.
How to get there
To get to Manuel Antonio, you have a couple of different options: Bus or taxi/Uber.
To take the bus, you're going to go through Quepos (since it's the closest town to the national park). Again, head to the bus station across the street from the Tracopa Station in Uvita. Jump on the bus heading north and it'll be around a two-ish hour ride.
Once you're in Quepos, you will need to catch an Uber/taxi to the national park (it's about five miles away, so it shouldn't be too expensive). We prefer Uber over taxi if there's one available because they tend to get you a better rate.
You can also just take a taxi/Uber straight from Uvita to the national park. This will be your most expensive option by far though, costing you close to $100 if not more. If money is no object, this option is great because it will get you there quickly.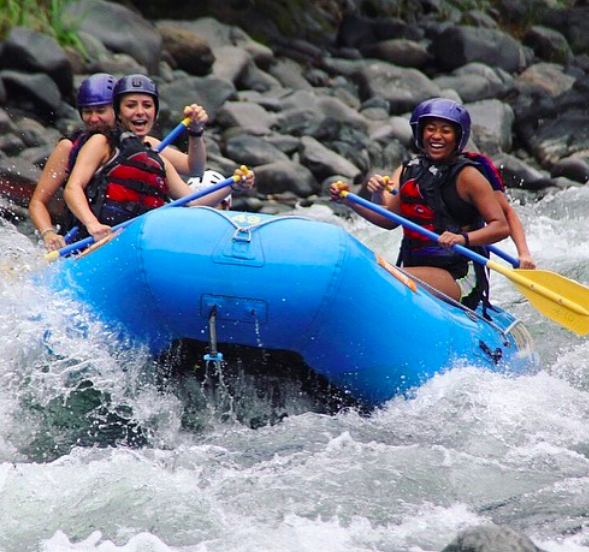 Jaco, Costa Rica
Jaco, Costa Rica is just right up the coast from Uvita and is the perfect place for a weekend getaway -- that is if you're into beautiful hikes, surfing, beach days or day trips through the jungle! When planning your trip, make sure you check out our weekend itinerary for Jaco -- it's literally got everything you'll need to know!
How to get there
Getting to Jaco from Uvita is actually fairly easy and there are a couple of different routes you can take. The best way is to catch a bus to Quepos (like we mentioned above) and then take a switch back bus to Jaco.
You're going to follow the same directions as you would to get to Quepos — hop on the bus heading north at the bus station across the street from Tracopa Station. Again, don't get the two stations confused!
Once in Quepos, there are several buses that head north to Jaco between 6 am to 5:30 pm. The tickets will run about 1500₡ and it'll be another two hour ride. Here's some more info on these routes and times.
You will also have the option take a bus (that is heading to San Jose) from the Tracopa Station. Beware — you will be charged full fare to travel to San Jose, but you will be dropped off on the side of the highway in front of the Pali supermarket (NOT in Jaco). You will then either have to walk or grab a taxi (about 25 minutes). This option will get you there faster, but, I would only use it as a last option.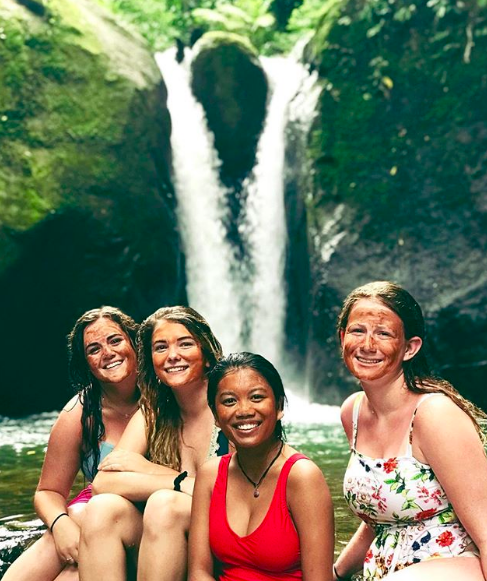 Bellena Coast
The Bellena Coast is really close to Uvita ... So close, that you're actually pretty much living in it! Within the Bellena Coast resides three costal towns that you will be guaranteed to visit multiple times during your semester: Uvita, Dominical and Ojochal.
Uvita and Dominical are along the coast while Ojochal is a little bit off the coast. There are great things to do in each town and we got all the details for you in our guide to the Bellena Coast. It has to be on your bucket list for Costa Rica, that's for sure.
How to get there
Getting to these coastal towns is super simple. Since you're living in Uvita already, you don't technically need to travel there! You'll be a pro by the end of your semester.
To get to Ojochal and Dominical, you can hop on a quick bus and get there in less than 20 minutes. You'll need to make your way to the bus stop that is across the street from the Tracopa station (make sure you're going to the right bus station — so important).
There are only a couple of buses that leave from Uvita to go to Dominical. The first is at 8:30 am and the second leaves at 1:00 pm. On the way back, there are a lot of buses between 4:45 am - 5:30 pm. Here's a great time table for the buses for you to refer to later!
Just a note: the times for the buses may change on occasion. Always double check.
In the case that a bus is not leaving at the time you need or you need to get there fast, you can always get an Uber or taxi. Again, I will always recommend an Uber before a taxi because you agree on the price beforehand and you don't have to worry about the prices being raised.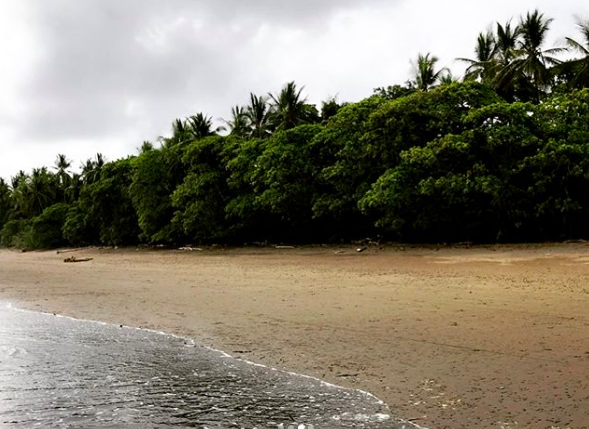 San Jose, Costa Rica
You could take a day to explore the capital city and see the unique museums, this must see volcano just outside of the city and the ever popular downtown with colorful and vibrant streets.
How to get there
Getting to San Jose from Uvita is super simple. There is a nice, pink bus that goes straight from Uvita to San Jose. You will need to go to the Tracopa Station and get on the bus heading to San Jose. It will cost you around 5035₡ (about $9) and is five hours long. Here is the bus schedule to and from San Jose.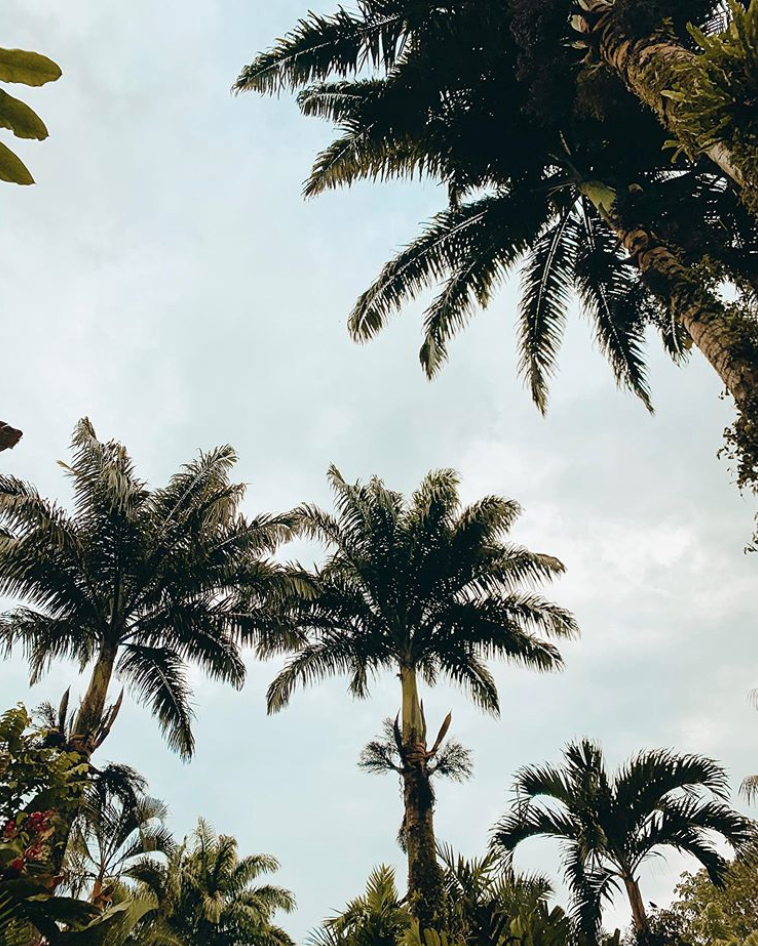 Come volunteer with us in Costa Rica
International Language Programs sends college-age volunteers each semester to live like locals in Costa Rica, explore, and serve the community by teaching children English. It's the kind of experience you won't forget, especially when you live in such a paradise like this spot is. Click that button to learn more about how it all works!