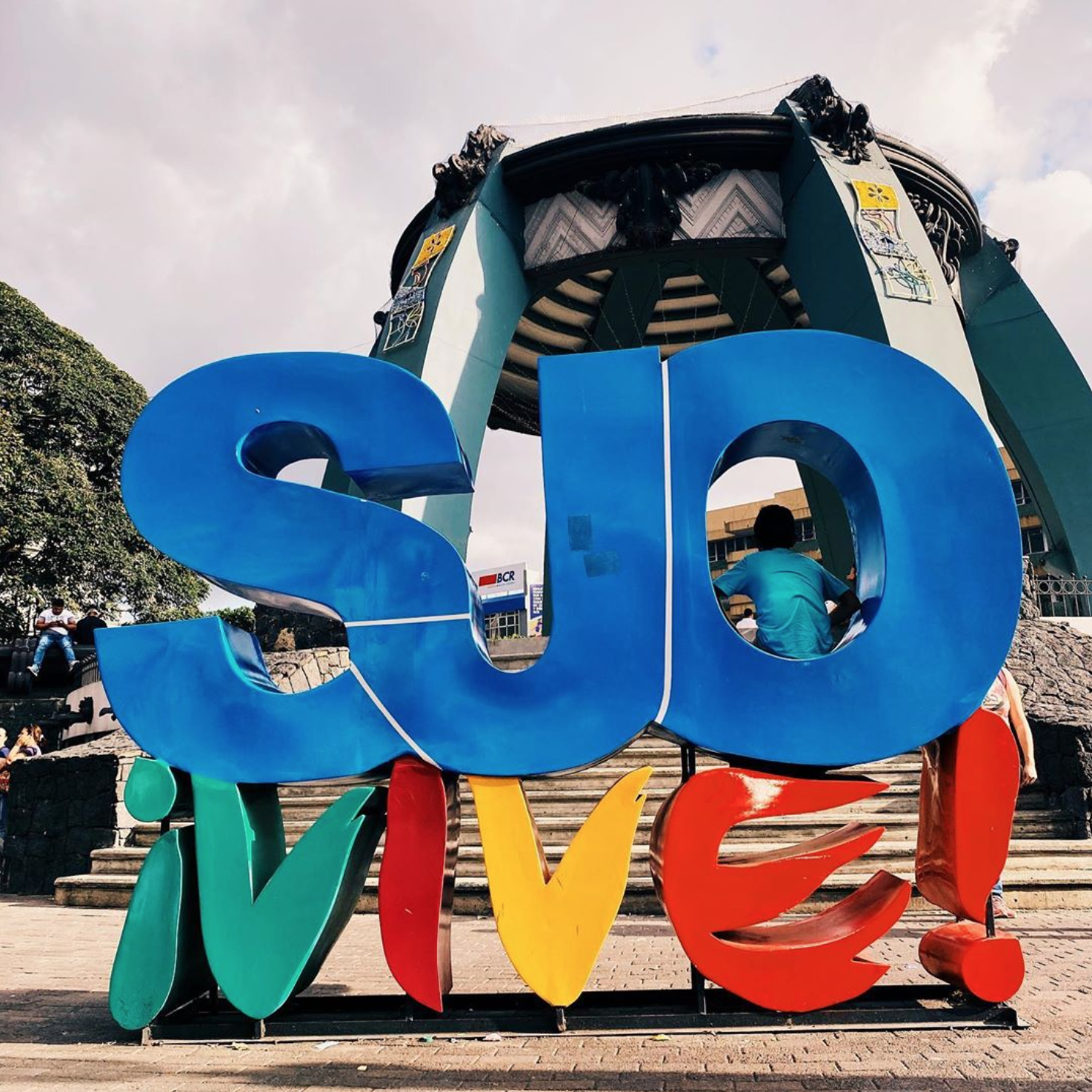 Maybe you're coming to Costa Rica for the beaches and the jungles, but if you don't spend sometime in the country's capital, you'd be missing out.
If you'll be spending any amount of time in Costa Rica, you'll probably end up in San Jose, the sprawling city center of this jungle-filled country. Most travelers use the city as a jumping off point to other adventures in Costa Rica, but it's worth spending a day or more here to explore San Jose. Full of sprawling markets, relaxing parks, historic museums, and an impressive art scene, San Jose is also your number one spot for day trips to volcanos and waterfalls.
---
Get the most out of your vacation with some help
This Central America Guide is full of our best tips.
---
Luckily for you, we've mapped out the best things to do in and around the city so you can figure what things you can fit into your itinerary.
Favorite Things To Do In San Jose
Stroll Down Avenida Central + Soak Up Street Art
The city's central avenue is a huge pedestrian street that walks you past some of the city's major attractions (the historic National Theater). Block out time to walk down the main avenue and stop if something catches your eye: the street will walk you past outdoor plazas and fountains, shopping centers, parks, and restaurants. Oh, and while you'll find parrots and monkeys in the lush jungles outside of the capital city, the concrete jungle of San Jose sports some of the most colorful and eye-catching street art you should take time to find. Peek down the alleys to spot some colorful street art too: the city is famous for the bright colored murals.
While you'll find murals all over the city, there is a pretty high concentration near the University of Costa Rica, especially between Calles 3 and 5 (by the UCR train station).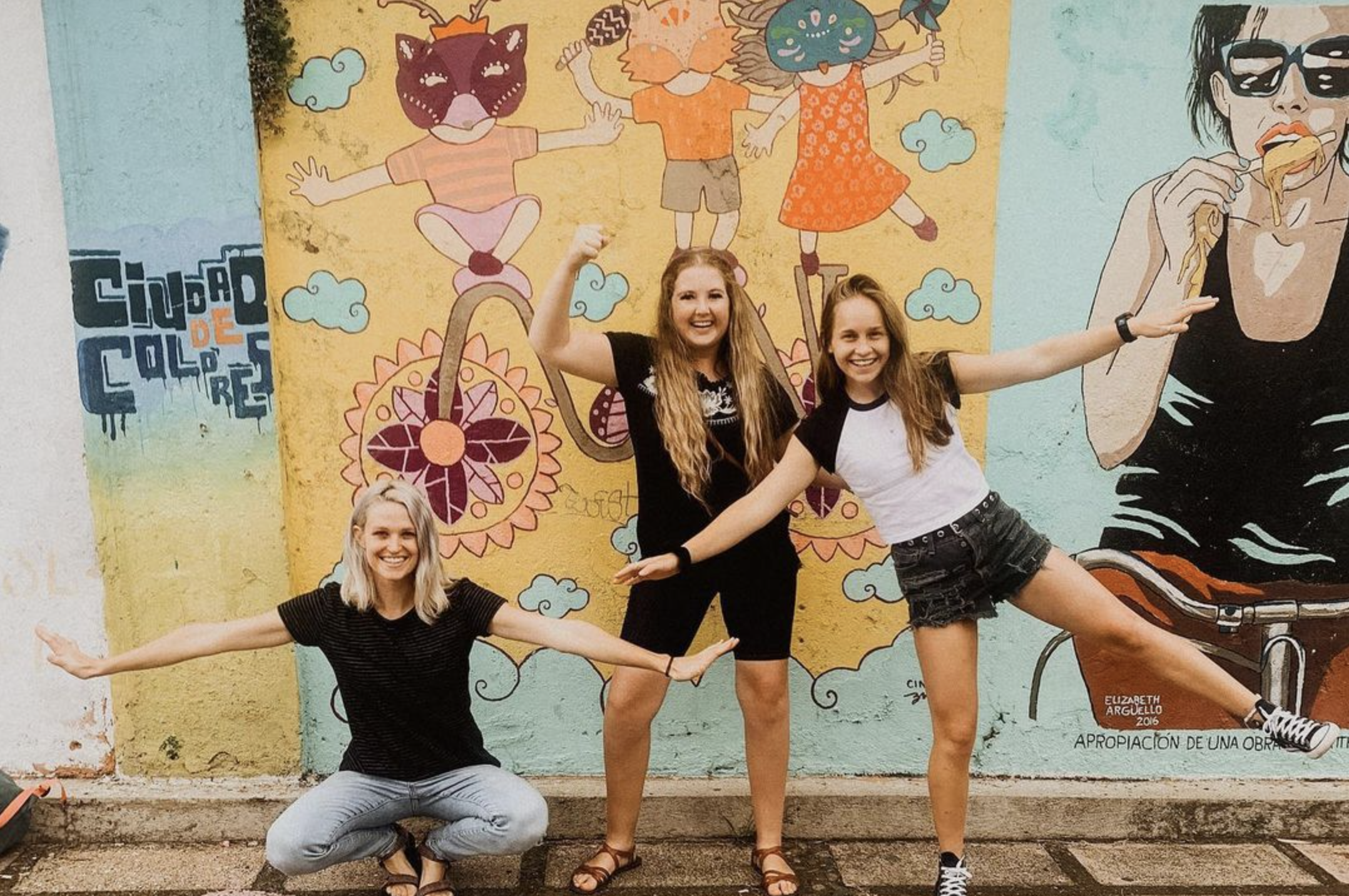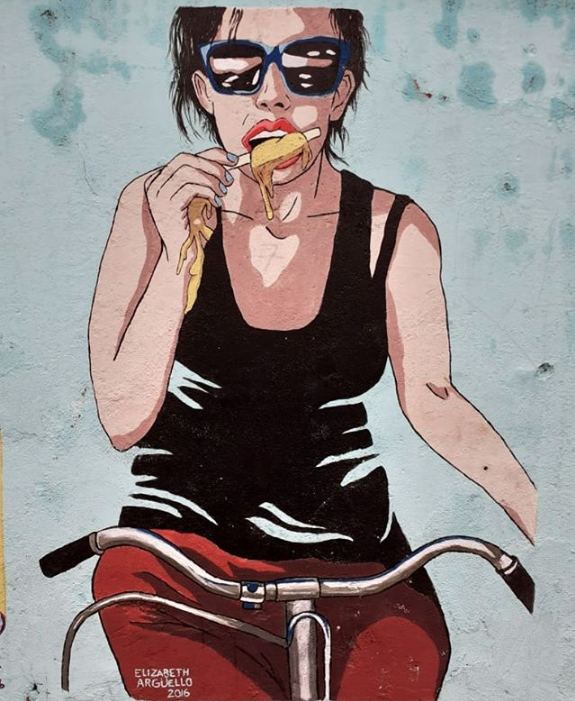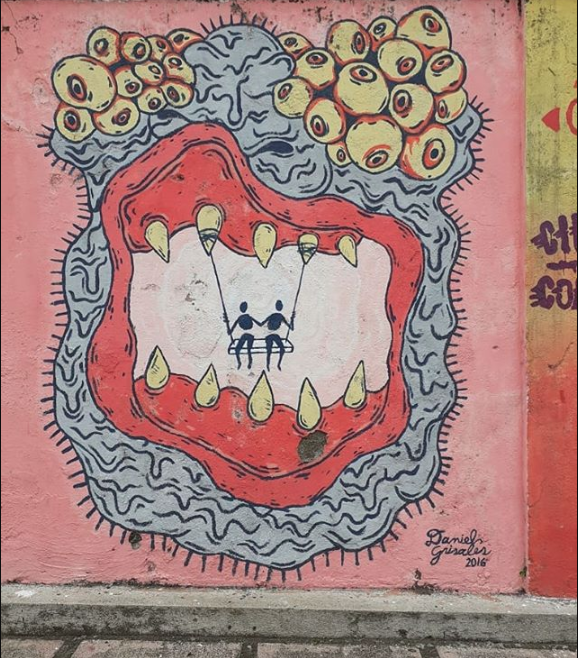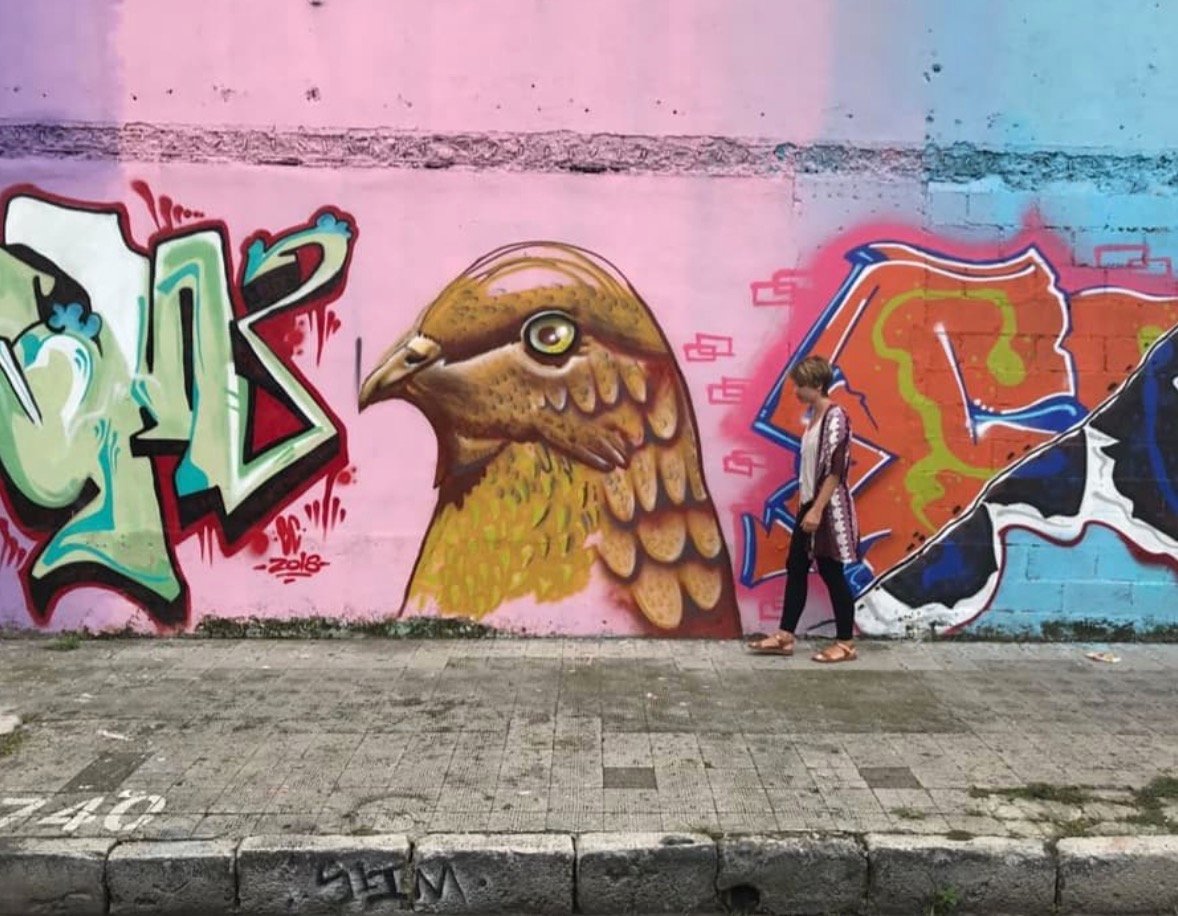 The
Spirogyra Butterfly Garden
Hang out with dozens of colorful flying friends at this butterfly farm and garden. It's a lovely green oasis found right in the bustle of this urban city, allowing visitors to take a brief escape to spend a morning with butterflies, beautiful flowers, and hummingbirds. When you first enter, watch the 18 minute video that details the lifecycle of a butterfly (it's on a constant loop) and grab a booklet of info to help you identify which types of butterflies you are seeing and take your self-guided tour. The space opens up to a gorgeous garden, home to more than 30 butterfly species and a few types of moths. If you're paying attention, you can find caterpillars too, quietly munch on the leaves.
Plan your visit in the morning, staying for an hour or two, and maybe grabbing lunch at the Colibri Café Galleria (quite a few butterflies or hummingbirds also like to eat nearby, sucking nectar out bright brightly colored flowers). If you have time, explore the nearby forest via a small hike called the "Contemplation Path" that takes you by the river. Some have spotted monkeys and sloths on their walk, so keep your eyes peeled.
Cost: 7 Colones
Hours: 9:00 AM to 2:00 PM, Monday to Saturday (3:00 PM on Sundays)
Address: Taxi or bus to the El Pueblo Shopping Center and find it nearby (150 meters east and 50 meters south of El Pueblo Shopping Center
San José)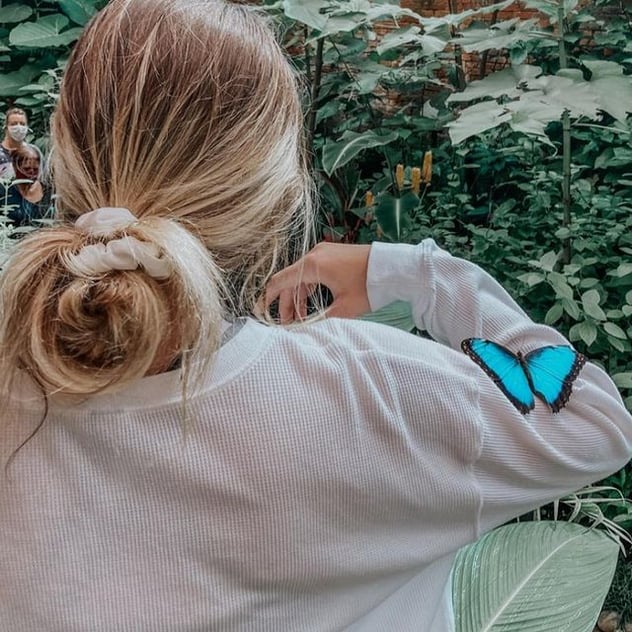 Find Rainbow Trees In The Parks
Find San Jose's very own Central Park at the Parque Metropolitano la Sabana; it's a massive space full of benches perfect for people watching, a glittering lake to picnic by, and events like kid's soccer matches or a neighborhood yoga class. If you're looking closely, you may spot the peeks of orange and purple stripes on the rainbow eucalyptus trees in the park.
Address: Av. de Las Américas, San José, Costa Rica
Go To A Soccer Match
Soccer is king in Costa Rica, and San Jose is home to a few impressive stadiums. ILP volunteers have loved going to a match at the National Stadium which is actually found in La Sabana Metropolitan Park's, a sprawling green space that's sometimes nicknamed "the lungs of Costa Rica". The country's national stadium which hosts some of the most important games of the season. In 2014, it hosted the finale of the FIFA Women's World Cup, and is also the spot to see a few concerts. People like Paul McCartney, Bruno Mars, Red Hot Chili Peppers, Elton John and Lady Gaga have all performed here.
If you want tickets to the events here, you can check the schedule online. As far as soccer goes, icket prices depend on the opponent, but for high-profile matches expect to pay at least 10,000 colones ($17) for a seat behind the goal and 25,000 colones ($43) for an upper-tier seat at one of the sides.
Getting Here: Find it on the western edge of the La Sabana Park. Here's the address: Nuevo Estadio Nacional de Costa Rica, La Sabana, San José.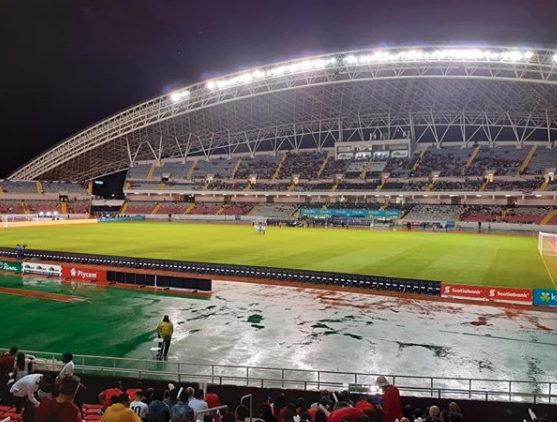 Peruse Local Markets
We have a couple of favorites depending on what you are looking for. Locals typically head to the maze-like Mercado Central, full of crowded aisles crammed with hundreds of aisles where you can find anything from fresh spice, leather sandals, woven bags, buckets of fresh flowers, and piles of herbs.
Find Mercado Central Market on Avenida 1 and Avenida Central at Calle 6.
Or, test out your bargaining skills at a more souvenir-related market at the National Artisan Market. Come here for things like souvenir mugs, key chains, t-shirts, painted mugs, plus some local (handmade) items like colorful bracelets, silver rings, wooden bowls, woven hammocks, and turquoise jewelry. It's our favorite place to go shopping, especially since you can bargain the prices (you can also pay in US dollars if that's handy to know about).

Find the Artisan Market on Avenida 6 between Calle 5 and 7.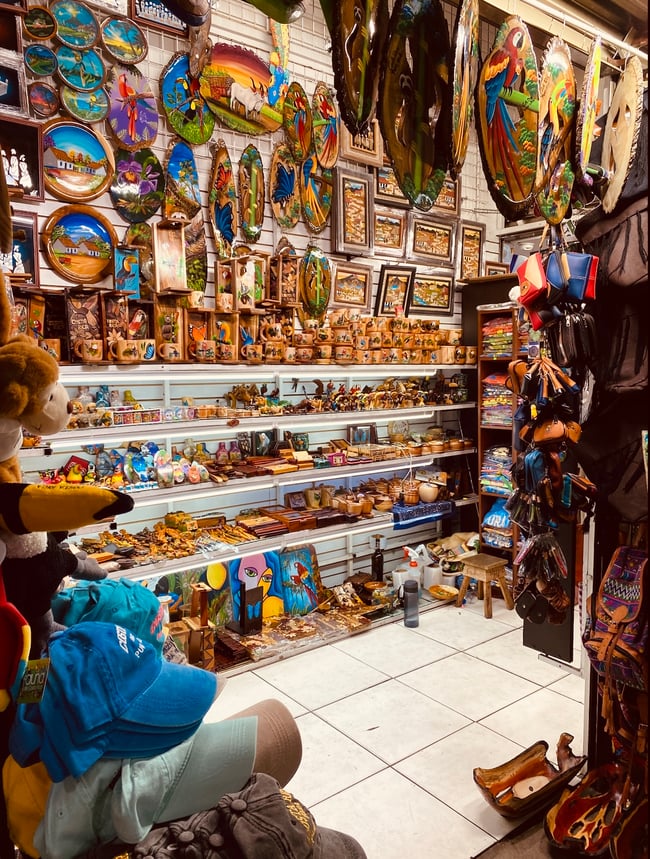 Try This Empanada Stand
There is a whole host of restaurants to choose when you visit San Jose (including several American chains if you're wanting a taste of home) but I don't think you'll regret getting a couple of hot and melty empanadas. El Frontón is found right next to the artisan market we talked about above, and it is YUM. Snag crispy empanadas filled with cheese or chorizo, and slurp your horchata at the park right across the street. Definitely a highlight of my day in San Jose.
El Fronton: WWJF+FG9, Avenida 6, Dolorosa, San José Province, San José
Hours: 9:00 AM to 10:30 PM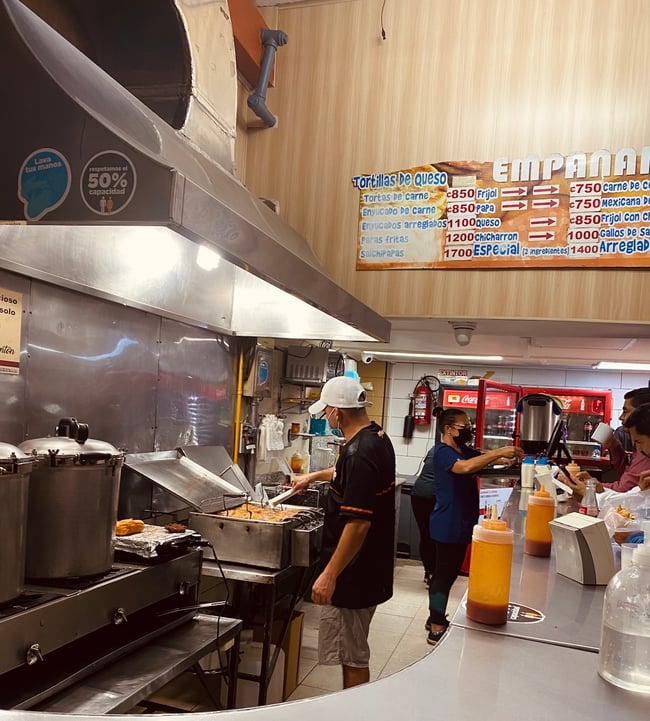 Visit The Temple
Members of the Church of Jesus Christ of Latter-Day Saints often take time to visit San Jose to see the temple there: From the city center, its easy to catch a bus or call an Uber to get you there.
More on visiting the San Jose temple here.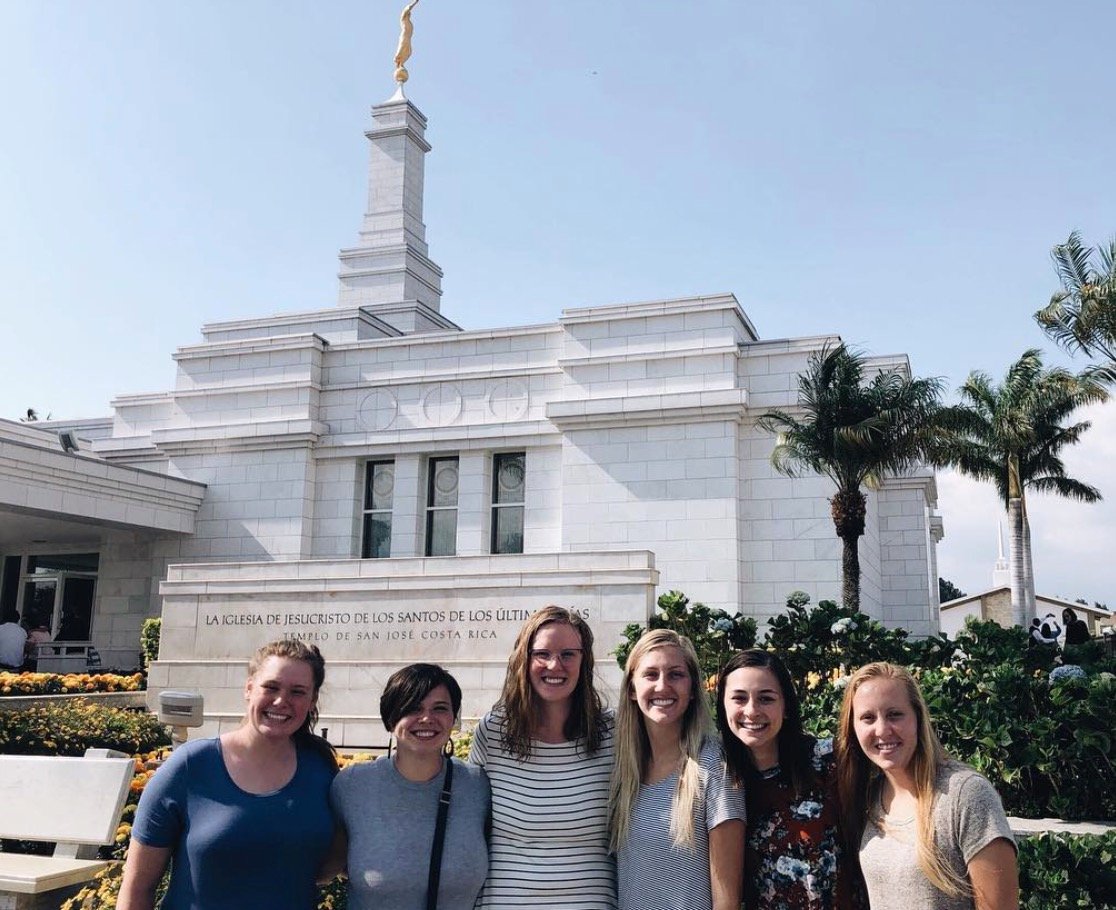 Tour A Couple Museums
The Costa Rican National Museum
If you're looking closely, you can spot the bullet holes in the old fort-turned-museum — a reminder of the country's civil war that happened in the 1900's. This museum isn't huge, but we're big fans of the observation deck on the top which gives you a fabulous panoramic view and we love the butterfly room. Inside, you can look at artifacts and art from throughout the country and really get a feel for Costa Rican culture.
Address: San Jose, 17th street, Between Central and 2nd Avenue
Entrance Fee: $7 fee or $4 with a student ID
The Children's Museum
Yes, this is a "children's" museum, but don't let that stop you from visiting. You and your ILP group will have a great time! There are tons of interactive displays where you can learn about astronomy, the human body, Egyptian mummies, ecology, daily life in Costa Rica, and more. Did you hear the part about this all being interactive?
Address: San José Province, San José, Costa Rica
Entrance Fee: About $2 (1100 colones)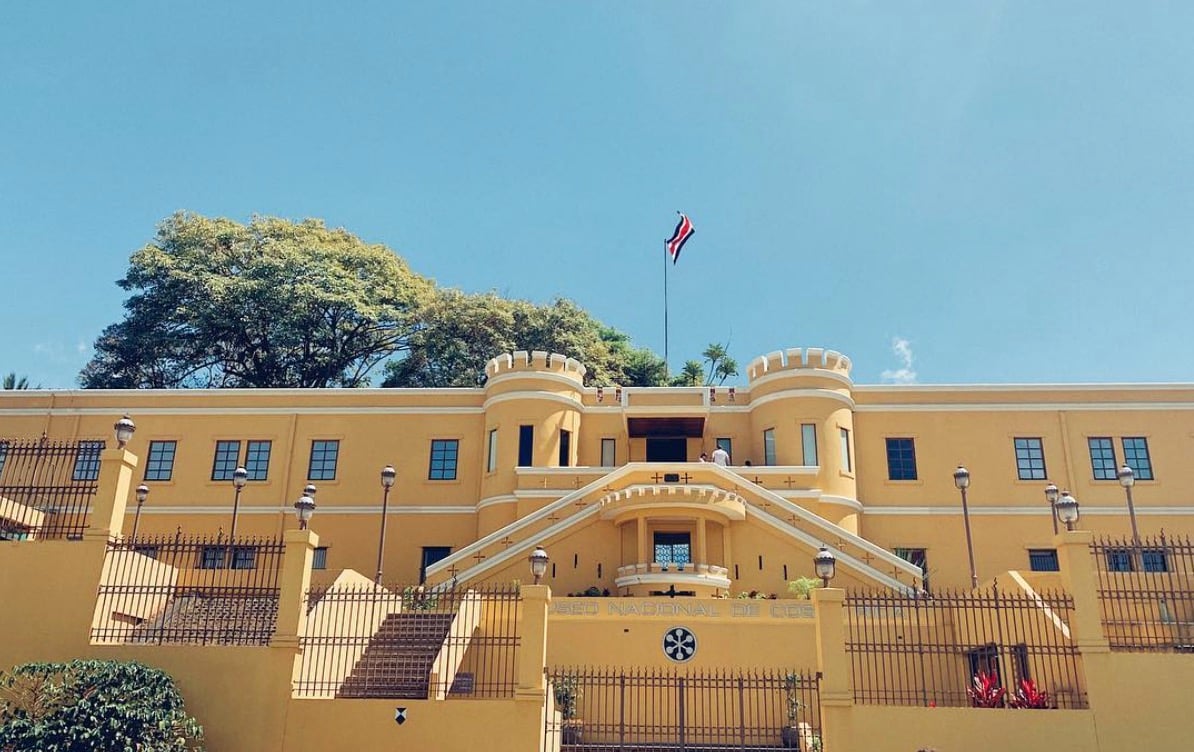 Nearby Adventures
San Jose is the country's jumping off point to the beaches, jungles, and volcano adventures you've been looking for, but there are a handful of day trips from San Jose we love exploring. Here are a few highlights, but that link has way more ideas for your trip:
White Water Rafting On Rio Pacuare
This world-class rafting spot is only about two hours away from San Jose, making it an ideal day trip. In this part of Costa Rica, the water sports some class III and class IV rapids (out of a scale of six) and cuts through a lush jungle. There are loads of companies that will pick you up in San Jose (early early!) and bus you to the mouth of the river. Look for companies who include breakfast (and lunch), a guide who'll give you a safety run down, and all of your equipment (helmet, life jacket, etc).
Rios Tropicales is one that comes highly recommended, with 1-day tours for about $125.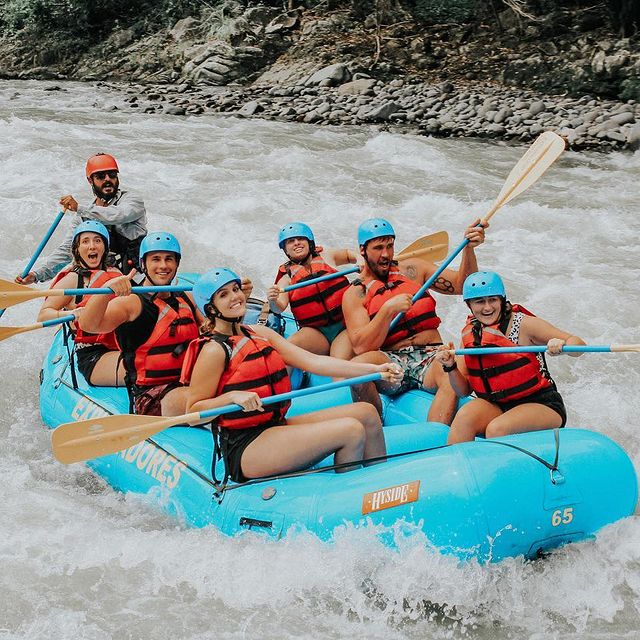 Tortuga Island
Need a day at the beach? Tortuga is the best beach that's just a couple of hours away from San Jose, and it's a stunner. Blue waters and sandy shores, plus swaying palm trees. Yes, please. The island is a number one pick for calm waves perfect for swimming or kayaking, and is clear enough for an afternoon of snorkeling. There's also a hiking trail that winds its way through the thick forest behind the sandy beach of the island. The island is found on the western side of the country, almost directly west of San Jose and is a couple hours away.
Getting Here: You'll need to go with a tour company, so hunt around (ask your hostel or hostel) about options, but prices tend to hang around $125 for the day. Look for companies which will pick you up in San Jose and put you on a catamaran to get to the island. You'll cruise on over to the island then have around for a few hours (3-5 hours) to lounge around on the sand or do some activities like snorkeling, kayaking, or stand up paddle boarding. Most companies also include lunch. With all the driving and catamaran time, it's a full-day adventure.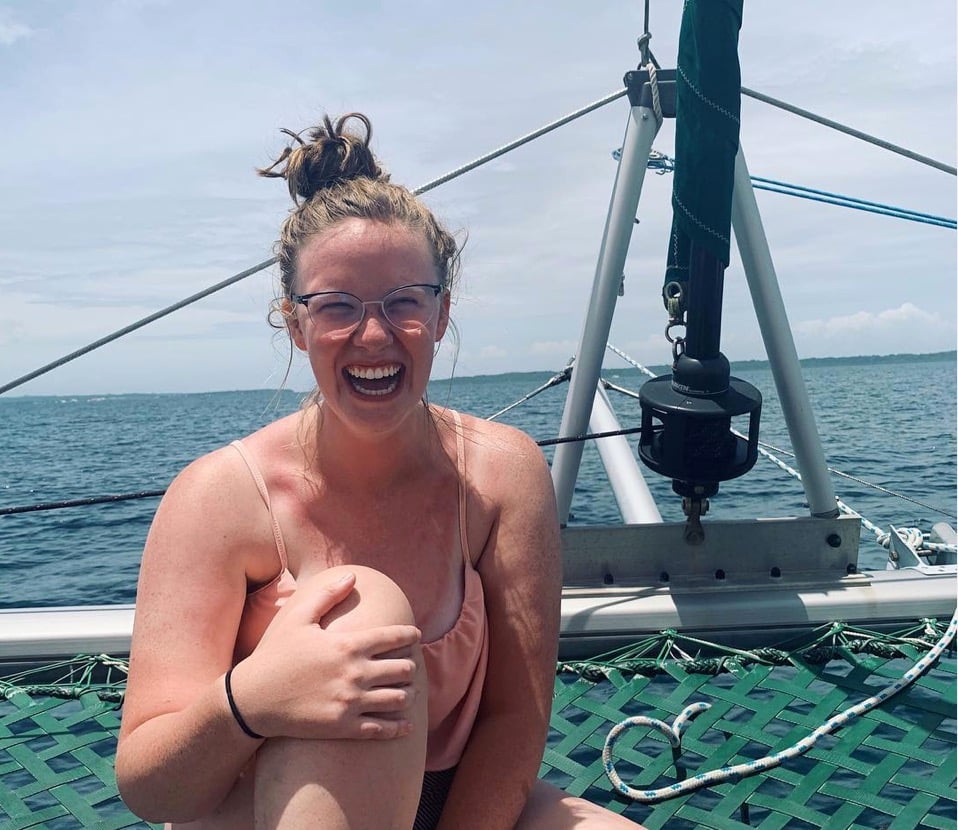 Poas Volcano
One of the most famous volcanoes in the country is the Poas volcano, where on a clear day, you can peer over the side of the volcano's carter and spot the bright, turquoise pool that sits in the center. The rocky perimeter all around the mouth of the volcano, that stunningly blue pool in the middle makes this volcano very famous. The crater itself is almost a full mile across, and is the largest active crater in the world currently. There have been some recent activity which has resulted in a handful of closed hiking trails and the closure of the whole part itself for a time, so you'll want to double check this Facebook pagefor official updates to make sure it's not closed when you want to visit!
Once you enter the park, you have 40 minutes to hike around to the observation platform and back (and you'll get a helmet too, just as a safety precaution). Only a certain number of visitors are allowed each day, so you may want to book tickets online here. You'll need to create an account and log in. Make sure you get your passes beforehand: if you show up to the park without a pre-booked ticket/reservation, you'll be turned away. Entrance to the Poas National Park is $10.
Getting Here: There's a public bus that leaves from Avenida2, Calles 12/14 in San José that will take you there. Last reports said it left around 8:30 AM and you can catch the same bus back to San Jose — the same bus leaves the National Park at 2:30 PM, and is the last return bus, so don't miss it. It's a two hour bus ride, so something you can definitely do in a day. Buses are from the Tuasa company, and cost around $3 USD each way. Phone 2233-7477 with questions: as always, double check bus routes and times yourself (things like this tend to shift around quite a bit in Costa Rica).
You can also book a tour that will take you from San Jose to the volcano and back, typically handling your park's tickets, transportation, and lunch. They range in price (about $40 - $140), with the more expensive ones tacking on another adventure like a nearby waterfall of zip lining course.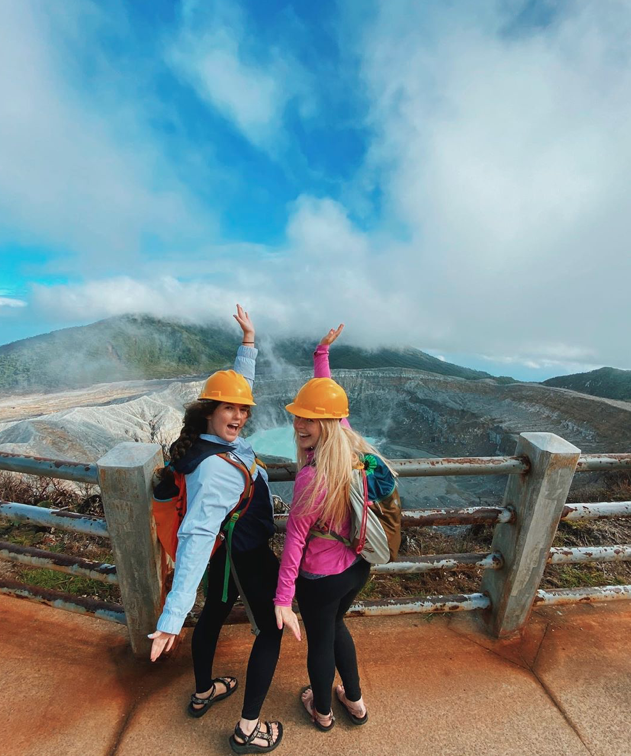 Places To Stay
You'll find lots of spots, but here are a few recommendations from past ILP volunteers:

Stay at the Hostel Del Paseo for the night before jumping off to another favorite vacation spot. It has a great location and a helpful staff : book here. ILP volunteers mention that a taxi from the Bus Terminal to the hostel should be about 2,000 colones in total, so don't pay more than that!
Relax Hostel has a free breakfast, and is close to downtown, the bus terminal (by taxi), and the bus stop for the airport. Book here.
Some City Tips
The Vibe
The capital city has a totally different feel than the rest of the country. First off, it's totally city — things huge shopping malls, lines of restaurants, and parks crowded with commuters and families. The whole city is busy, with lots of honking cars crowding the streets and long lines of people waiting to hop on their bus to get to their next destination.

I enjoyed my time in San Jose, but it was a definite shift from the quiet neighborhoods situated above the city, or the remote-feeling towns hiding along the coastlines.
Getting Around The City
There are plenty of local buses but some say routes are unpredictable and it's a bit tricky to figure out unless you're a pretty fluent Spanish speaker. Google has a knack for pulling up bus numbers and times to get you to your destination if you'd like to give it a shot.

However, others have preferred taxis or ride shares. Like most capital cities, there are a few common scams with taxi drivers (like 'calling' the bus company and saying that all the bus tickets are sold out and offering to just drive you instead. Another is charging per person, instead of a group rate). Avoid all of this by just taking a rides hare. You'll see the rate before you book, won't need to haggle about the price, and can just type in exactly where you want to go so there's less of a language barrier. Easy, easy.
How Long Should I Spend Here?
We definitely think San Jose is worth at least a day. Since it's a big transportation hub, you'll typically end up in San Jose before jumping off to so many of our favorite beaches and National Parks. However, you may want to allow more time if you'd like to take advantage of all the day trips you can take here, like rafting in Rio Pacuare or hiking up to Poas Volcano.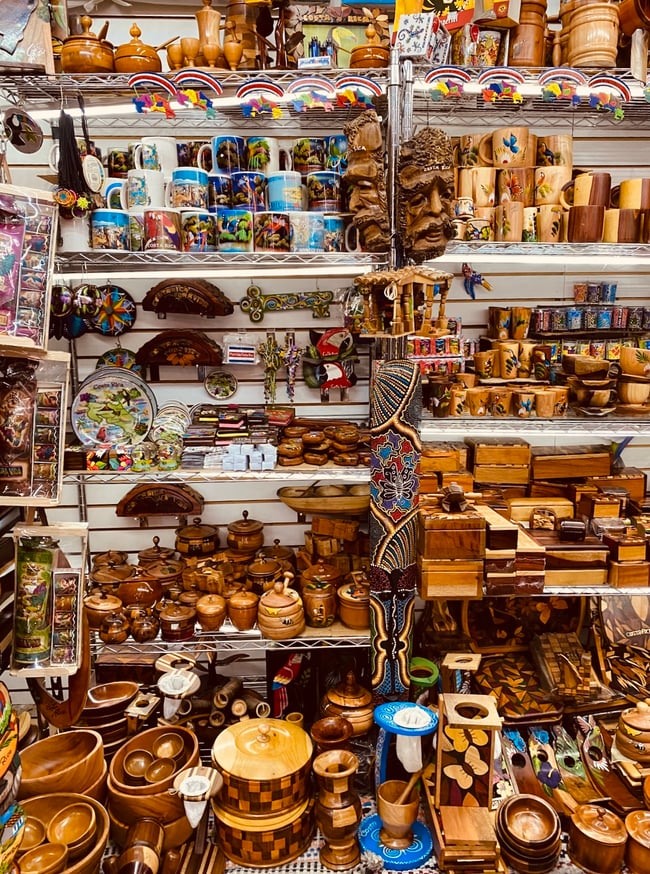 Getting Here
All bus routes go to San Jose. It's also very well connected flight-wise, with all local airlines and international routes taking you to the country's capital city.
Flights
There are two main airports in San Jose, Costa Rica but Juan Santamaría International Airport (SJO) rather than Tobías Bolaños International Airport (SYQ) is your best bet. SJO has more frequent flights and supports more airlines which gives you better deals and flight options. SJO is about 12 miles outside of the city center, and you can reach the city itself by grabbing a taxi or an Uber, or by riding the big red Tuasa Bus San Jose. The bus journey takes 35 minutes and will take you from the airport to Tuasa Bus Station San Jose on Second Avenue near Merced Park in San Jose.
By Bus
Arriving by bus is another popular option if you're traveling within the country already and want to head here as a day-trip or in-between stop on vacation. Just know that there are a few bus terminals in San Jose, so you will need to know which one to go to depending on where you are headed on vacation and what type of bus or shuttle you are taking — different companies operate from different terminals.

We have a handy guide about traveling by in Costa Rica here that has a PDF and a few other resources to help you figure out the bus routes in and out of San Jose from your particular destination.
You'll want to book your tickets a day or two early so you can get a seat. Most times if you buy right before, you'll get a "standing room only" ticket which isn't terribly comfortable.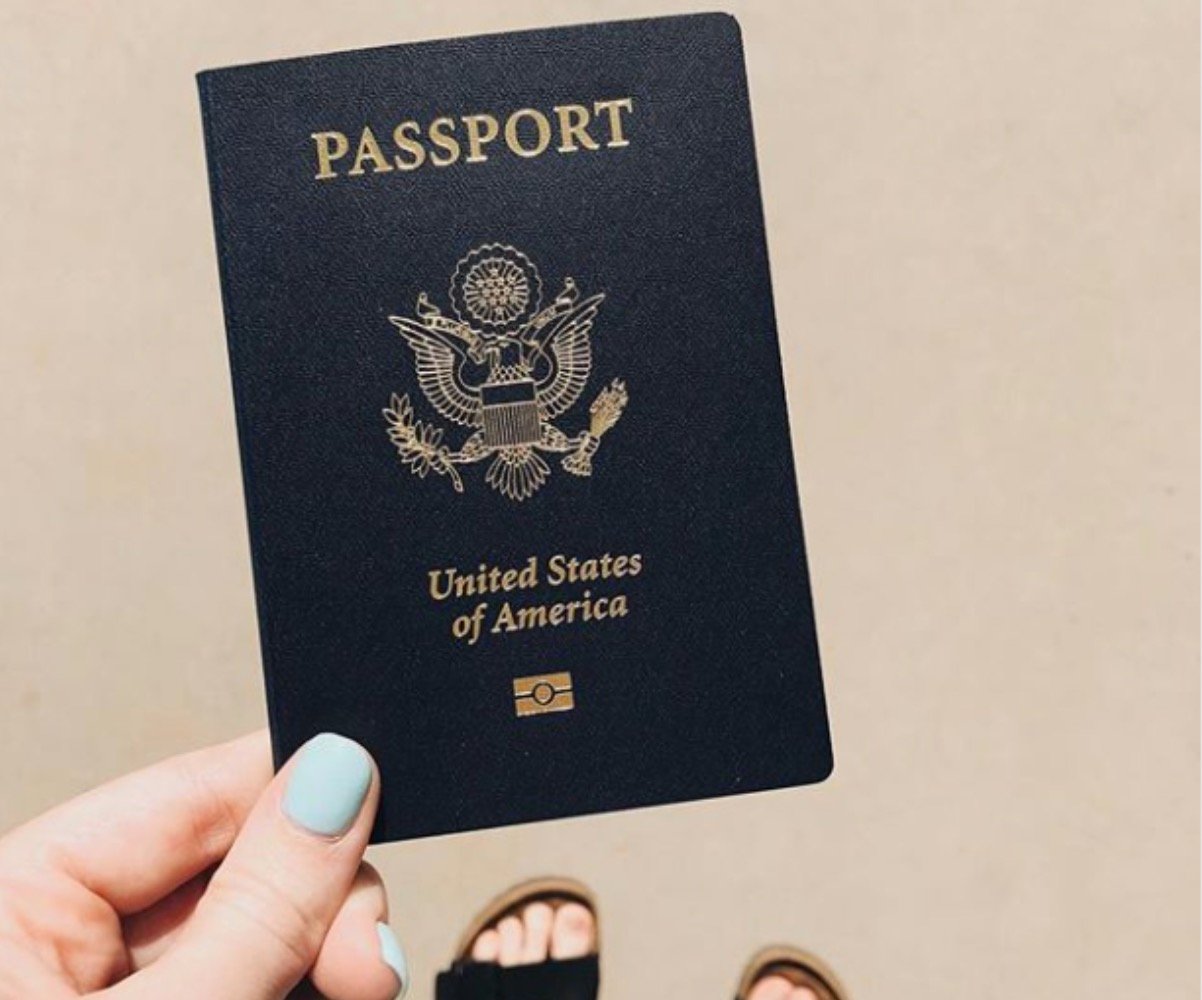 Need more out of this country?
Costa Rica is home to one of ILP's humanitarian programs. While volunteering abroad with ILP you will make a difference in the lives of the sweet kids you teach and have a ton of amazing adventures along the way to explore places like San Jose, the country's jungles, plus beaches like Tamarindo, Costa Rica.
Does a semester with ILP sound like something you'd love? Click the button below for more information!