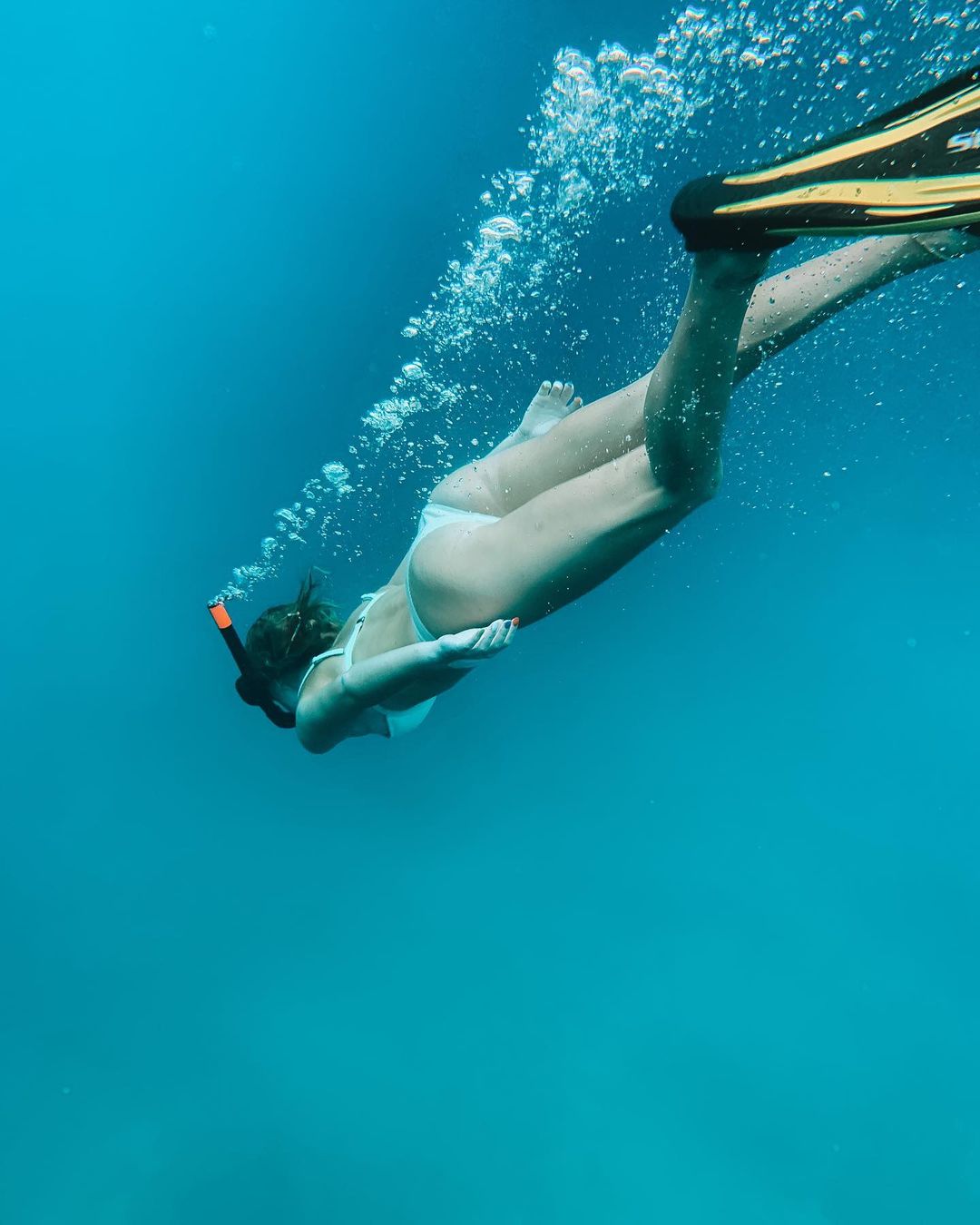 Spotting sloths and swimming with turtles ... after a trip out to this peninsula, one ILP group said, "IT'S A MUST DO". Okay, we're convinced — let's chat about this jungle-filled corner of Costa Rica.
This park is known as the crown jewel of Costa Rica — it protects the largest remaining stretch of rainforest on the Pacific coast of Central America, along with hundreds of thousands of animals (many endangered) that call it home. It's pretty stunning, to say the least.
Backpackers love the remoteness of this area after getting a taste of some of the more tourist-filled areas of the country. Not to mention the wildlife... if you're hoping to spot Costa Rica's most loved creatures, this is the spot! One group of ILP volunteers said, "We saw coatis, sloths, wild parrots, crocodiles, shark, turtle, white-spotted dolphins, a huge banana spider, and lots more". Because it sits along the coast, you're also in the prime spot for untouched coral reefs and sandy beaches.


---
Did you know you could live like a local in Costa Rica for a semester
with other American, college-age volunteers?
Learn more about ILP's Humanitarian Program in Costa Rica!
---

And the best way to spot the wildlife? While you're hiking through the jungle! There's a handful of trails that wind through the dense forest that make for the Costa Rican hike of your dreams.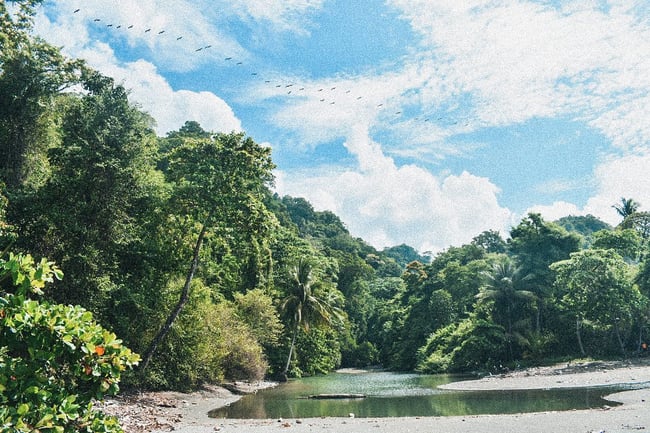 What To Expect + What To Bring
There are actually no roads here! Everywhere you explore will be on foot, which helps to protect the remoteness of the park. Depending on where you're at, you might get to see the coastline as well.
Know that you'll also get quite a bit of humidity and sun here! And depending on the time of year you go, because of heavy rainfalls, those hiking trails may be quite muddy.
Because the park is so rugged, you're required to enter with a guide. For most budget backpackers (like our ILP volunteers), joining a tour for the day is going to be the most convenient option (however, there are overnight options for a larger budget) . More on that below.
Make sure you pack up all the hiking essentials:
Sturdy shoes (boots or strapped in sandals like Tevas or Chacos)
Swimsuit
Water bottle
Hat and sunglasses
Sunscreen
Insect repellent
Dry bag
Quick-drying clothes to wear
Camera!
Snacks (optional — tours typically provide you with lunch)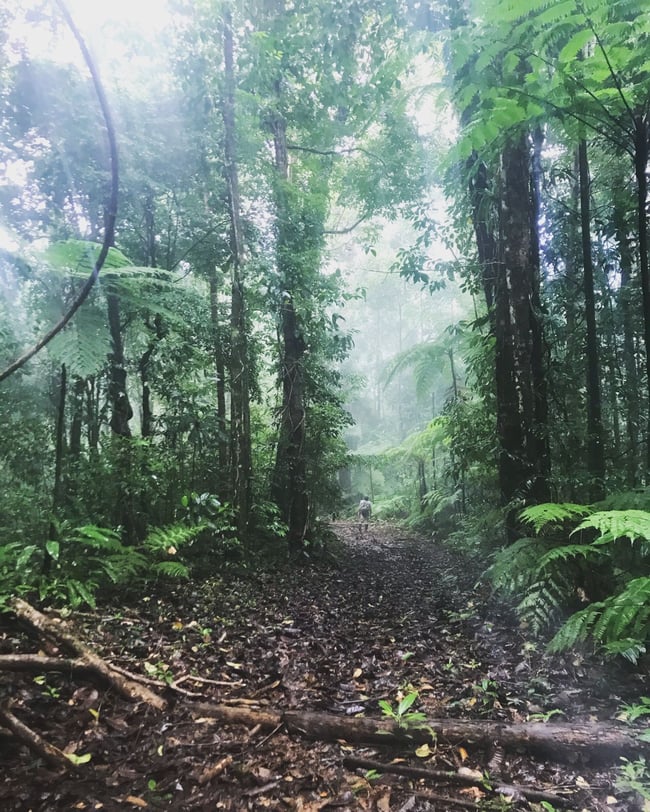 What To See + Do
Where you go and what you see really depends on the tour you choose. The park is so vast and you just won't see it all, especially if you're here on a day tour like most visitors. There's a couple of spots that tours frequent though.
There are a handful of ranger stations throughout the park that are connected by trails and act as a touch-point for those making their way through the park.
Sirena Ranger Station
Sirena is one of the most visited stations. Part of the reason it's so well-loved is that it's fairly easy to spot a handful of creatures here like monkeys, sloths, toucans, and a dozen other species of birds. It sits in the heart of the park, just off the coast, giving you beach access as well as 7 trails that jet off from the station.
Hiking here: It's possible to hike here, but know that it's best suited for serious hikers who are prepared for the 6-9 hour day getting here.
Boating here: The more popular and much easier option is to arrive by boat — tours leave daily from Drake Bay for the 1 hour trip out to the Sirena station. Most tours depart early in the morning (around 6 AM), dock near the beach so you can explore and hike around, and aim to have you back in Drake Bay by early afternoon.
San Pedrillo Station
This is another station commonly visited by tours from Drake Bay. It's only about a 30 minute boat ride away, and another convenient way to get to hiking right in the thick of the park.
Cano Island
If you're looking for a good spot to snorkel, you'll definitely want to add this little island that sits about 10 miles off the coastline to your itinerary. It's actually said to be one of the best spots for snorkeling in the entire country!
It's pretty popular for both divers and snorkelers alike — there's several species of untouched coral and you're bound to cross paths with all of the colorful fish that call this area home. One group of ILP volunteers got to swim with a sea turtle (so rad!) and if you're really lucky you might even spot manta ray, dolphins, and more.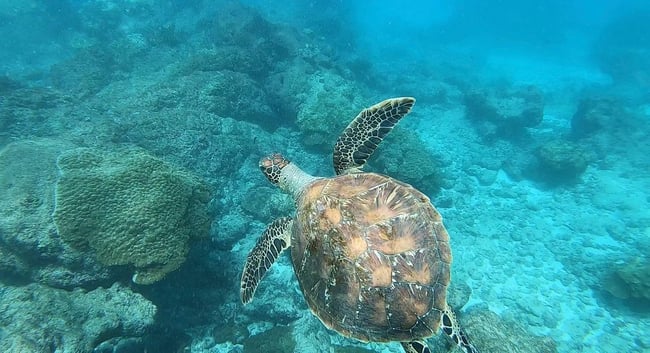 Joining A Tour
You'll need a guide to explore the park, but once you see how remote and rugged the area truly is you'll understand why. Luckily it's easy to catch a day tour where the entire trip will already be worked out for you. All you need to worry about is keeping your eyes peeled for dolphins and toucans.
Like I mentioned, day trips to the park are very popular. It is possible to stay the night with basic accommodations at Sirena (all other stations are camping only), but know that most overnight tours here are not very budget-friendly.
If you ask me, I'd say look for a day tour that includes both hiking and snorkeling, but there's typically several tour options so it really just depends on what you're looking for (some include more hiking).
Make sure to look around and compare reviews, but to get you started, check out Corcovado Info Center. They have several options, but one that catches my eye is a day tour that sets you up for a few hours of hiking + up to an hour snorkeling at Cano Island!
Most tours include pickup and drop off in Drake Bay, lunch, park entrance fees and activities. Depending on the tour you choose, expect that costs are often $100+ USD for a day trip.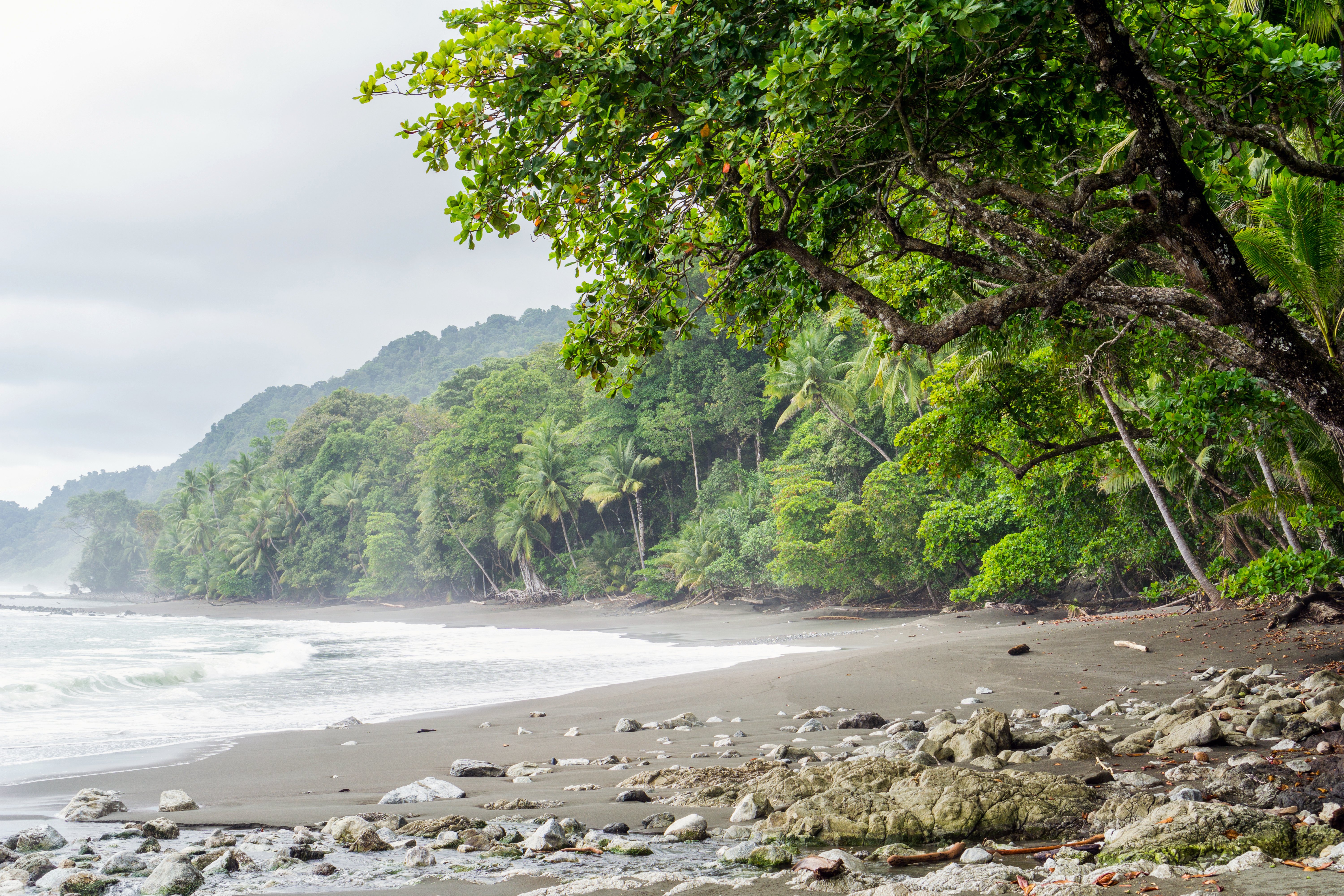 Getting To Corcovado National Park
The park sits in the southwestern corner of Costa Rica, just north of the Panama border, taking up the majority of the peninsula.
There's more than one way to enter the park, but let's focus on Drake Bay since it is so convenient for most budget travelers (especially if you're coming from the north).
Make Your Way To Drake Bay
Drake Bay sits about 120 miles south of Uvita, and getting here is a bit of an adventure on its own. Essentially what you need to know is that there isn't a direct bus from San Jose to Drake Bay, there's a few connections in there.

This site gives more detailed directions, but in a nut shell if you're coming from San Jose you'll want to first bus to Palmar Norte, take a short taxi ride to Sierpe, then jump on the hour boat ride to Drake Bay (the road from Sierpe to Drake Bay is often nearly impassable, so boat is the most dependable way). It's a bit of a commitment to get here, but we don't mind that when it just means you're likely to find less crowds once you arrive!
Once in Drake Bay your tour will take care of getting you to the park. We have a blog post all about Drake Bay to help you figure out your trip here once you arrive.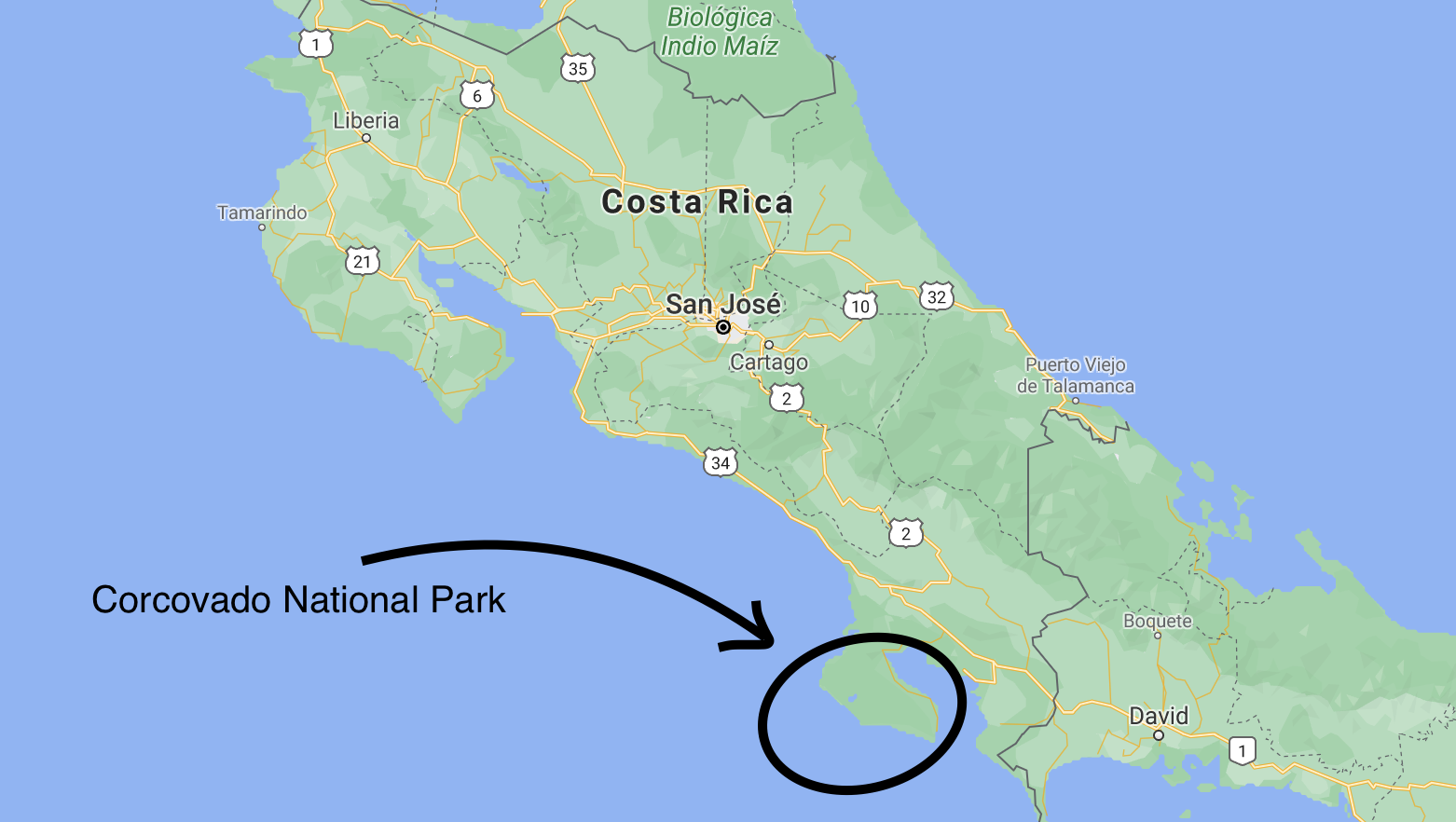 When To Go
Costa Rica is travel-worthy year-round, but you will find that heavier rainfalls tend to happen on this peninsula in September and October, and some lodges even close temporarily in October, so best to avoid that timeframe if possible.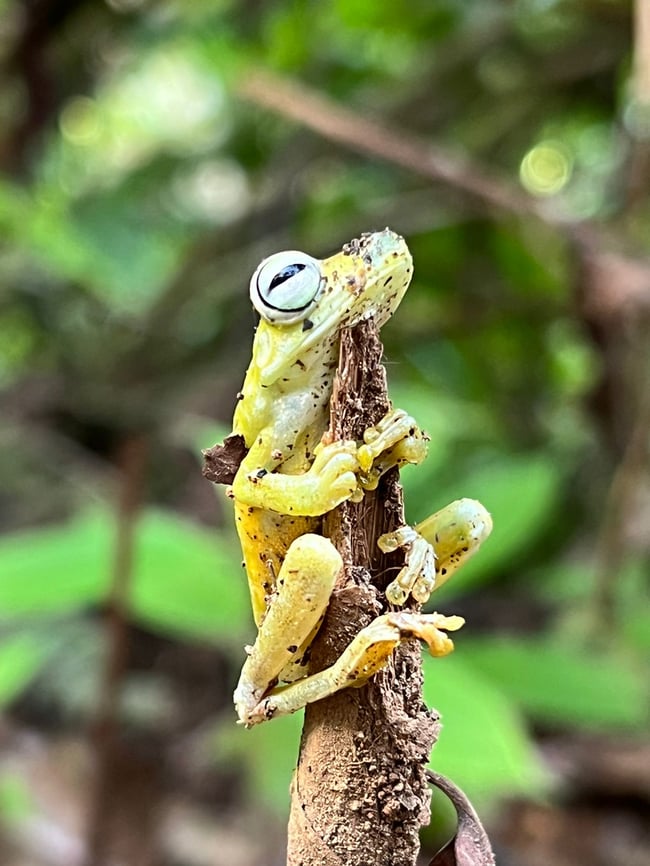 Staying Safe + Respecting The Park
Remote areas like these always require an added requirement of caution. There's a reason you are required to have an experienced guide while you're in Corcovado Park — it's easy to get lost, the sun is brutal, you're miles from the nearest towns, and you're surrounded by wildlife.
The biggest thing to remember is to listen to your guide. Stay on the trail and with your group. And drink plenty of water!
As always — leave no trace! Finding parts of the world that are this preserved are becoming more and more rare and we need to do our part to leave it as untouched as we found it. If you have any trash, pack it out with you. Bonus points if you find someone else's trash and pack it out with you.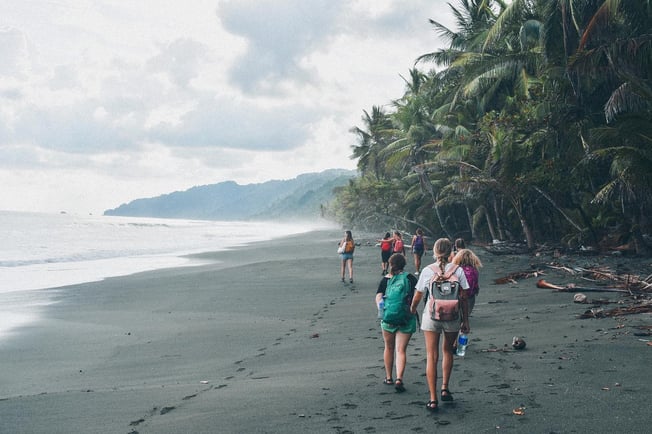 Explore Costa Rica with a group of new friends for a semester!
There's just too much to see in Costa Rica. You can't see Corcovado National Park, hike Arenal Volcano, go whale watching in Uvita, and lay on the beach in Punta Uva if you're only here for a week. Stay for 4 months and see all these spots and more with ILP!
We set up trips for college-age volunteers to live in Costa Rica for a semester, volunteer by helping local kids learn English, and still have plenty of time to travel around and get a taste of living like a local. Learn more to see if volunteering is a good fit for you on that button below!