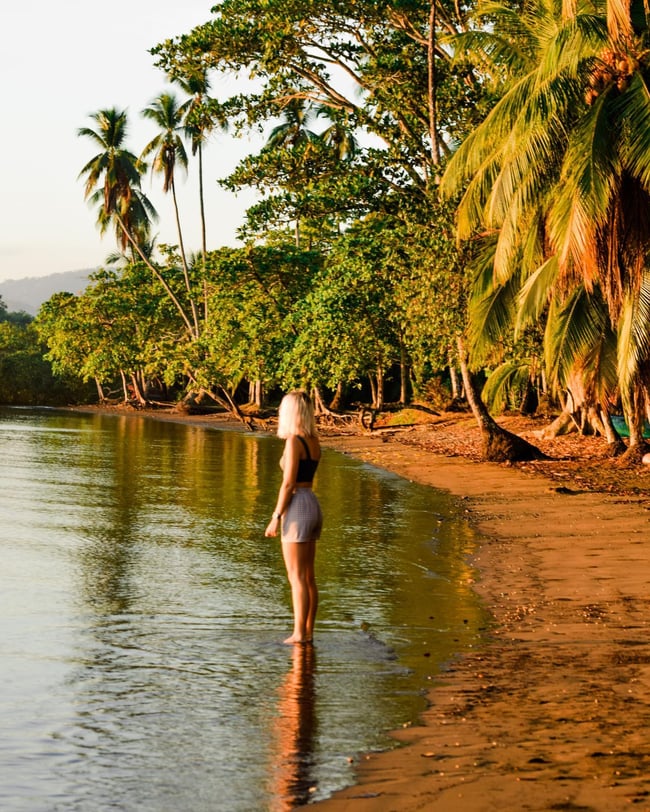 So many national parks, waterfalls, animal adventures, snorkeling spots, kayaking routes, and beaches are hiding in such a small part of Costa Rica.
Costa Rica is the vacation you're looking for. This country has volcano hikes, lush jungles, tons of wildlife, a long list of high-adventure experiences, towering waterfalls, sprawling beaches, colorful cities, and tons of history ... oh, and the warm tropical weather and friendly communities are also part of any visit to Costa Rica.
It's no wonder this spot has been one of the most popular after we announced that you can spend a whole semester traveling and teaching English here as an ILP volunteer!


---
Get a little more info about living in Costa Rica as an ILP volunteer.
---

The hardest part of exploring Costa Rica is deciding what things to see. Even if you're volunteering in Costa Rica for an entire semester, you'll probably leave wanting to sign up for a second semester to catch the things you just didn't have time for. But one part of the country we think should be on your "must-see" list is the Osa Peninsula. Here's a deep dive into this region, complete with all the hidden gems and major highlights this part of Costa Rica has to offer.
About The Osa Peninsula
Peek on Costa Rica's southwestern side near the border of Panama to find this curved peninsula, which creates a beautiful bay, surrounded by national parks and rimmed with beaches. This region is mostly known for quiet farmlands and a slow-paced approach to life, along with some hot spots for hiking, waterfall-lovers, and those looking to spot some wildlife. This area is known as being very green and tropical, with a thick and lush jungle as your neighbor (the Corcovado National Park).
As far as infrastructure goes, the area is mostly made up of tiny towns, with a couple of larger towns (the town of Puerto Jimenez and the area of Drake Bay).
If you find yourself spending time in this area of Costa Rica, you have your weekends cut out for you ... there is so much to see and do! First off, we have a map to help you orient all this info, then we have an outline of those activities — handy, right?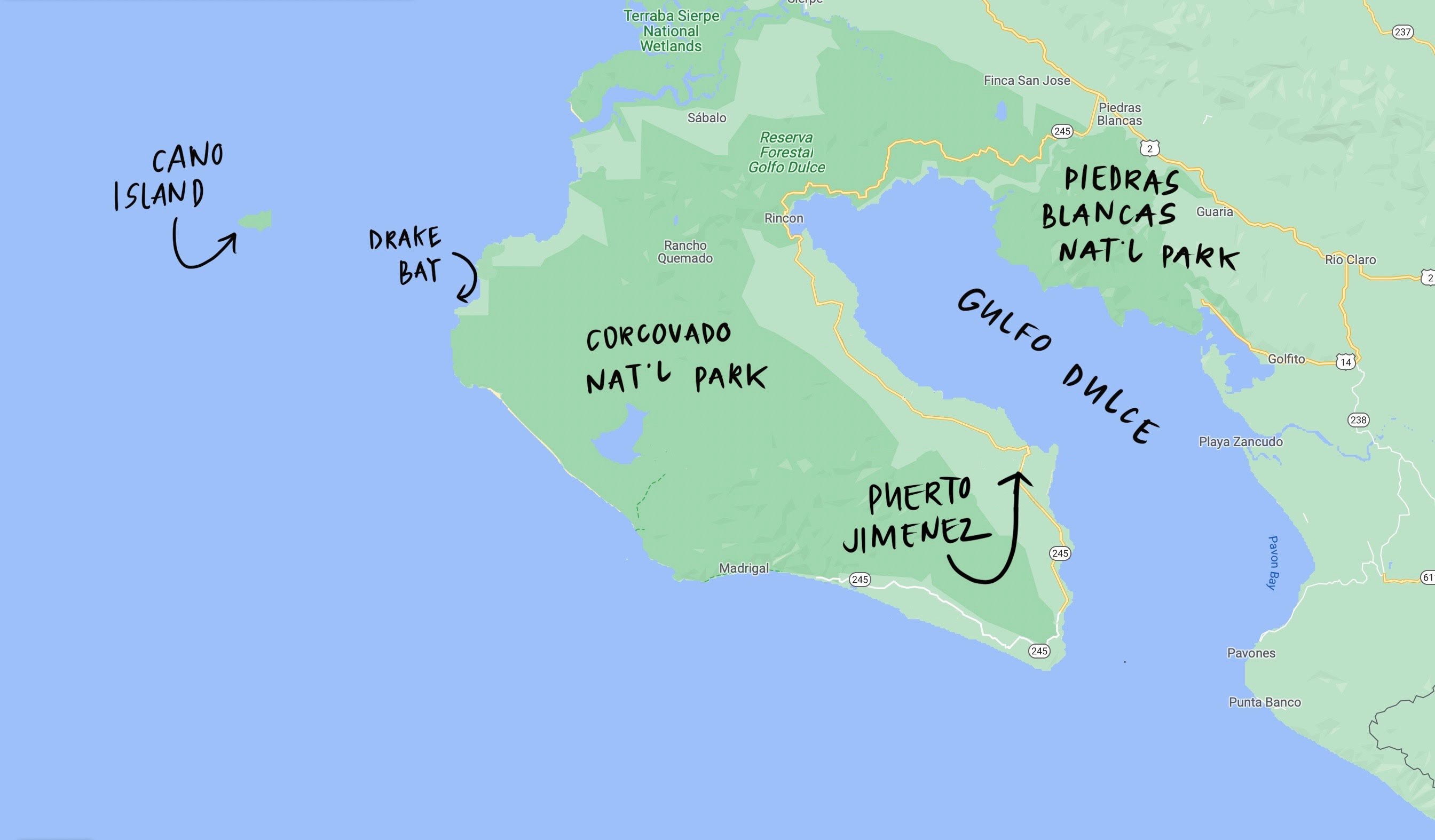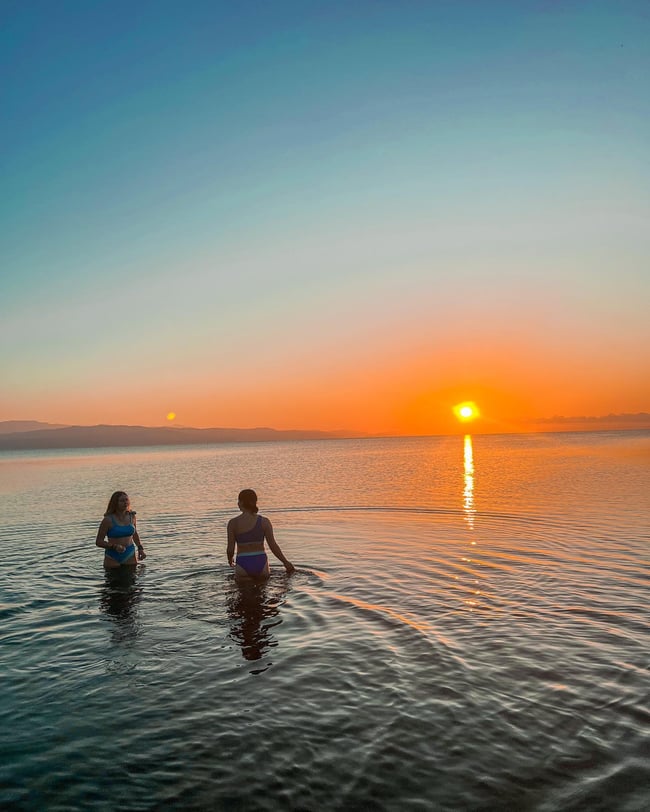 Fun Weekend Things
If you're already in the Osa Peninsula area (or nearby), all of these activities are doable on a weekend, or long weekend.
Snorkeling Cano Island + Drake Bay
If you're headed to Costa Rica and snorkeling is on your list, you will want to take a swim near Cano Island. It's one of the best places to snorkel in the country, for divers and snorkelers alike. There are several species of untouched coral to admire, plus you're bound to cross paths with just a few of the many species that call this area home. One group of ILP volunteers got to swim with a sea turtle (so rad!) and if you are really lucky you might even spot manta rays, dolphins, and more. Some visitors say it's like swimming in an aquarium, with the chance to see big silvery schools of Bigeye Jacks, angelfish, parrotfish, and some rarer visitors like dolphins, turtles, whales, and manta rays. With all of this marine life, coral floors, and crystal-clear water, you can see why it's a popular place to go snorkeling. We have more info on snorkeling Cano Island here.
Cano Island just happens to be easily reached by Drake Bay — another place we love, thanks to all the things to do here! Drake Bay is exactly what it sounds like, a curved bay that opens up to the ocean. ... and the surrounding area is full of some stunning beaches. Some of the more popular beaches are Playa San Josecito and Playa Colorada, though there are a few more that are a fantastic hike away. You can also chase waterfalls, zip line, go kayaking, and more in Drake Bay. Get our vacation guide to Drake Bay here.
Drake Bay (and Cano Island) are found on the northeastern tip of the peninsula.
Explore Corcovado Park.
This "crown jewel of Costa Rica" is right in the middle of the Osa Peninsula and is something to explore. This national park protects the largest remaining stretch of rainforest on the Pacific coast of Central America, along with hundreds of thousands of animals (many endangered) that call it home. One group of ILP volunteers said, "We saw coatis, sloths, wild parrots, crocodiles, sharks, turtles, white-spotted dolphins, a huge banana spider, and lots more". It's pretty stunning, to say the least. Because it sits along the coast, you are also in the prime spot for untouched coral reefs and sandy beaches.
You'll go with a guide to explore this vast and remote park — there are several options we've outlined in this guide to hiking and snorkeling Corcovado Park (it's something you won't want to miss).
Find Corcovado Park in the middle of the Osa Peninsula.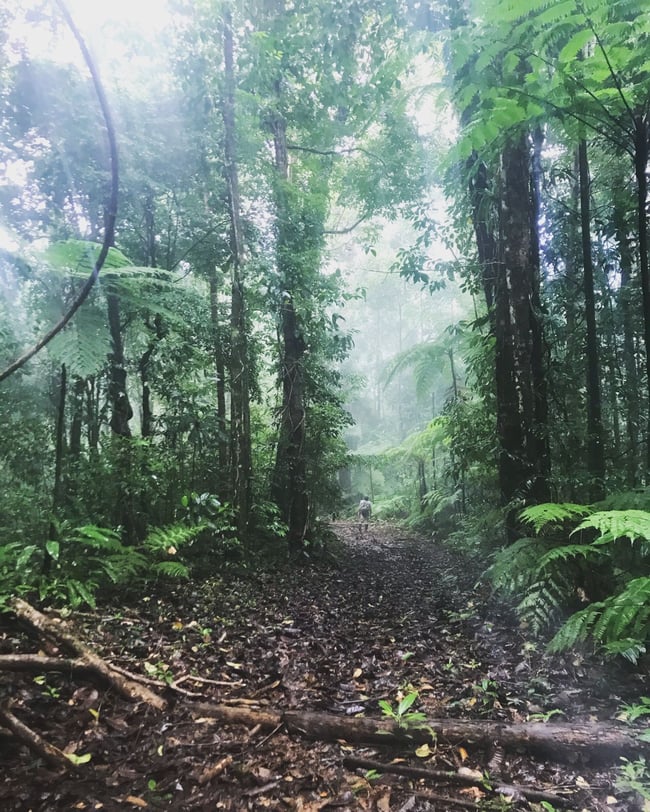 Stay At La Leona Ecolodge
On that note, our ILP groups love soaking up the sights and sounds of Corcovado Park by staying in this particular ecologe. It's found right on the beach and is seriously a fan favorite. Some ILP groups have stayed here two or three times during their semester. Here's more about the La Leona Ecolodge, found right outside of Corcovado Park for a night of glamping right on the beach … some loved it so much, they went two or three times during their semester!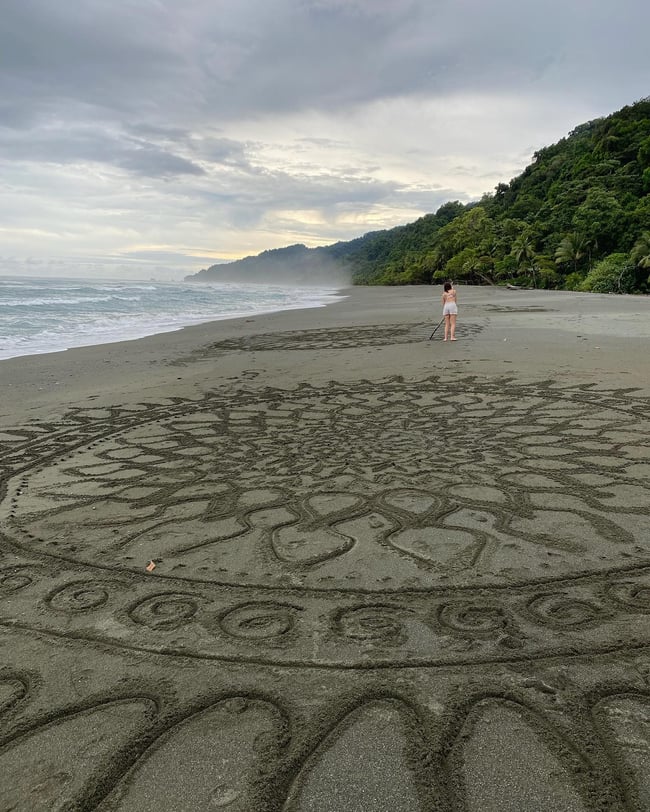 Kayak The "Sweet Gulf"
Spend time in the "Sweet Gulf". Just around Puerto Jimenez is the Golfo Dulce (Sweet Gulf), just one of only three tropical fjords in the world. Find secluded beaches and plenty of wildlife that call this part of the country home. There's a network of hiking trails nearby, but the gulf is a picture-perfect oasis that's perfect for swimming, kayaking, and snorkeling.
In January and February, you may be lucky enough to see some of the Humpback whales that migrate here from the northern hemisphere ... or the southern hemisphere migration pods if you're visiting in August and September. The warm waters of the gulf provide a protected area for newborn whale calves, making it a popular stop on the migration route for these beautiful animals.
Pods of dolphins also call these waters home (though more year-round than the whales). If you take a boat or kayaking tour in the gulf, you're likely to see them playing jump in and out of the water. Manta Rays are also a frequent site, seemingly flying under the water, or even jumping high above the calm waves.
Whale sharks are also sometimes seen here, typically in August to October, traveling between Puerto Jimenez and La Pala to feed on the plankton clouds found under the surface.
Read more about the Golfo Dulce here.
Find the Sweet Gulf on the eastern side of the peninsula.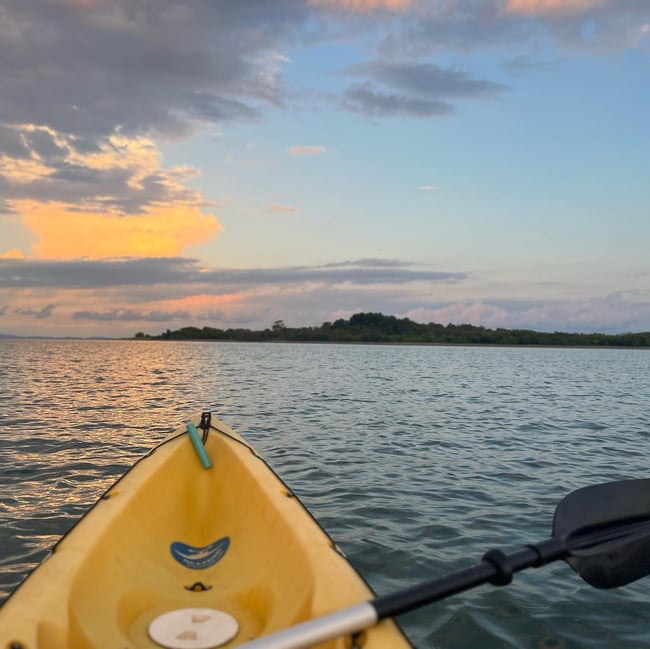 About Puerto Jimenez
The Sweet Gulf is a main activity for those hanging around Puerto Jimenez, the largest town in the Osa Peninsula, found near the southern tip.
We have a whole guide to Puerto Jimenez here but will be pulling out activities in the area in this post as well, just so you can really see what this area has to offer.
The King Louis Waterfall
After so much beach and jungle, are you in the mood for a waterfall? King Louis is what you're searching for. This is a location for high adventure, monkey spotting, and a bit of an adrenaline rush if you want to go rappelling down the falls (with a tour company, of course). The 15-30-minute hike includes a meandering "trail" over rocks and the stream of the waterfall above you, and a few ropes to get you to the waterfall, which falls about 100 feet, and pools at the bottom if you want to take a cold swim after your hike. This blog post has some handy info for your trip.
The falls are found on the southern tip of the peninsula, making it a good day trip option to help break up the activities in and around Puerto Jimenez.
Hit Up Our Favorite "Eastern Side" Beaches
There are tons of beaches to love in this part of Costa Rica ... but near Puerto Jimenez (and this side of the peninsula) we have favorites. Some of the best swimming beaches (with calm waves backed by the jungle) include Playa Platanares, Playa Tamales, and Playa Blancas. Across the bay, popular options like Playa Cacao, Playa Zancudo, and Playa Pavones are ones to check out.
Matapalo is another beautiful beach that's known for surfing, but you can swim here too, just be more aware of the wave conditions. Matapalo is a favorite beach (the water here is gorgeous) and you have a pretty good chance at glimpsing some wildlife: Costa Rican raccoons, iguanas, monkeys, sloths, and parrots tend to hang around here, which is a protected area. There are some ecolodges around if you'd like to stay for the weekend (the King Louis Waterfall is close by, only about a 15-minute drive!).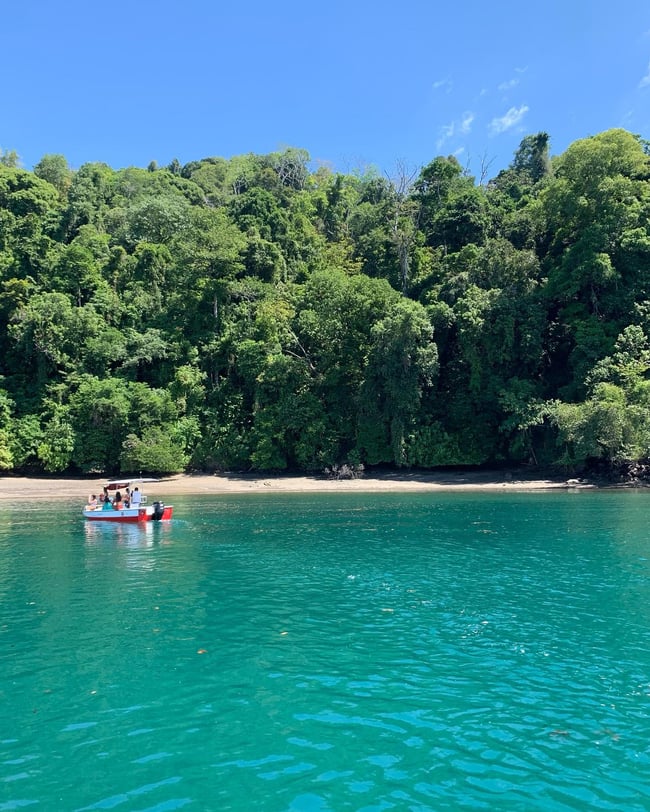 If You're Only Here For A Quick Visit
If you'll be spending the bulk of your time in other parts of Costa Rica but still want to fit in a quick visit to the Osa Peninsula, you'll want to prioritize the things that fit best into your itinerary. We've outlined a few highlights that most visitors recommend seeing, and info about traveling around the area. The following options are easy to fit into a weekend (depending on your travel time) but feel free to mix and match to fill a longer trip if you have the time.
Cano Island (this is a half-day tour) + exploring

Drake Bay

(Fill in the rest of your snorkel day with Drake Bay activities.)



Hiking in

Corcovado National Park

(If you have more time, head down here — this is a full-day activity, plus travel time.)



Explore in and around

Puerto Jimenez

(There's enough around the Sweet Gulf to fill 2+ days if you're here a little longer.)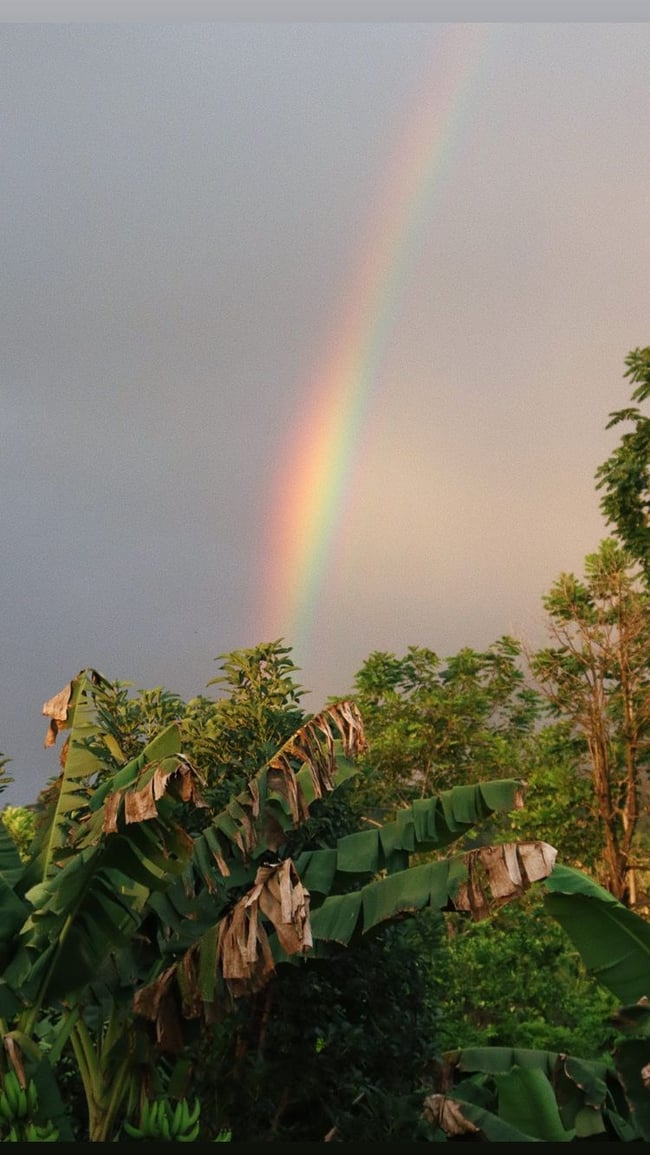 Getting To Osa Peninsula + Traveling Around
Getting Around The Area
If you're already near or on the Osa Peninsula, this is kind of like your backyard. There's a bus (Autotransportes Osa Península OMB) that starts in Puerto Escondido, and drives through La Palma, then drives south until it reaches Puerto Jimenez, about 40 minutes later.
That's the only kind of public transport, so taxi is your best bet. Traveling by bike is also fun if your accommodation rents (it's a good way to get around the nearby activities in Drake Bay and Puerto Jimenez).
Come Here From Uvita + Nearby
Puerto Jimenez is found on the same western coast of the country, just tucked up into that peninsula ... and such a fun adventure is waiting for you if you're wanting to visit from Uvita (and surrounding areas)! It's best to arrive via Drake Bay, then make your way down the peninsula, if you wish.
Plan on busing to Sierpe and then riding the rest of the way by ferry boat. From Uvita, for example, there's a bus that first takes you to Palmar Norte (a 31-minute drive with Trocopa) and then to Sierpe (a 20-minute drive also with Trocopa). Once you arrive in Sierpe, you'll take a Don Jorge taxi boat. This post has more details, but there are a couple of daily departures (prices range from $15-$20) and the ride is amazing. First, you'll wind through the mangroves traveling on the river before hitting the ocean. Plan on a 60-90 minute boat ride to Drake Bay.
Come Here From Around San Jose (Or, Get To San Jose First)
Coming from around the capital? It's a long bus ride, about 8.5 hours from San Jose to Puerto Jimenez (schedules here). It's slightly less time and slightly cheaper if you're in the suburbs of the city, near San Isidro for example if that's helpful to know.
Or, you can fly. SANSA has daily flights that'll get you there in less than an hour, flying you into the teeny airport. Flights are around $150 for a roundtrip.
If you find yourself on the opposite coastline and want to come to explore this peninsula, maybe consider taking a break in San Jose. The bus itinerary takes you up to Limon, then over to San Jose, before making the drive explained above.
All in all, it's a 14-hour itinerary, unless you go by car through Panama (and handle two border crossings ... which may turn that 6-ish hour drive to be closer to 10 hours, or more, depending on how well the border crossings go.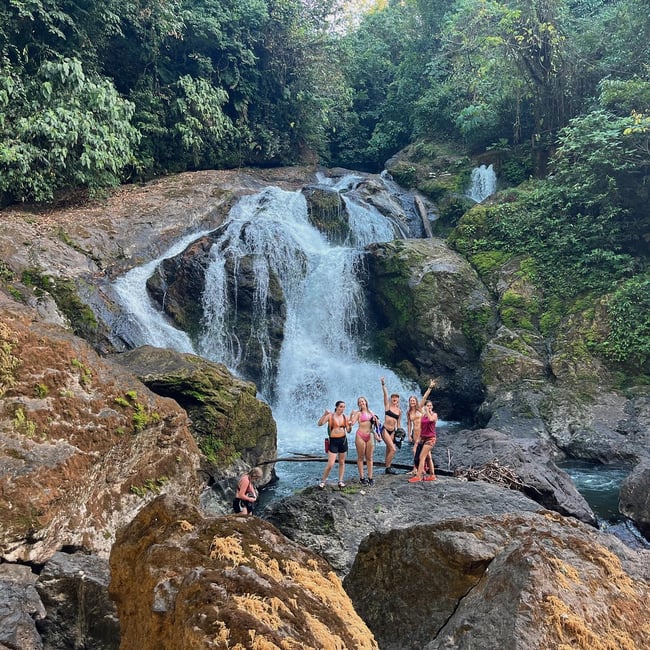 Come call this place home
You'd never think so many national parks, waterfalls, animal adventures, snorkeling spots, kayaking routes, and beaches were hiding in such a small part of Costa Rica, did you? Come truly discover what Costa Rica is all about by volunteering here for a semester.