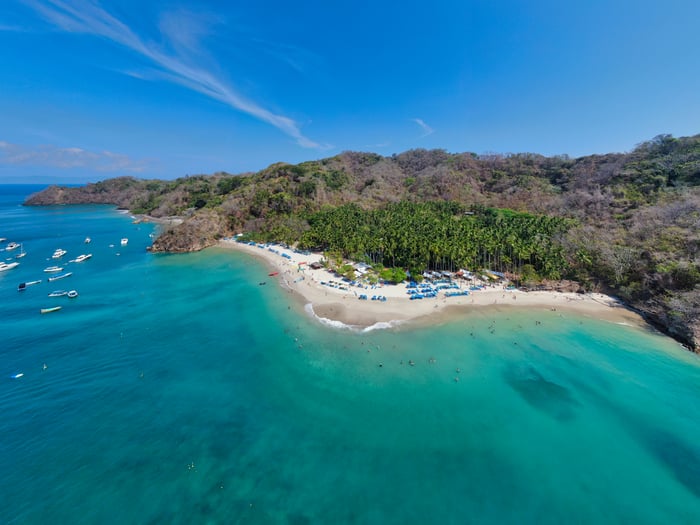 If you're coming from San Jose and looking for the quickest way to the beach, you're headed in the right direction.
Being Costa Rica's capital, San Jose is a pretty common jumping off point for so many tourists. It's such a good central location for getting to just about everything you want to see in Costa Rica — walking across the cloud forests, diving into waterfalls, climbing volcanos, and of course, the beaches. You came to Costa Rica for the beaches right?


---
Spend your semester abroad with other college-age volunteers!
Check out how to get involved with our Costa Rican program
---

We love the beaches on both sides of Costa Rica, and because San Jose connects just about every bus route in the country, you'll be able to explore both the Pacific and the Caribbean side pretty easily. Some of the destinations are quite the drive and would require staying overnight somewhere ... but if you're looking for the best day trip out to the sandy beaches, check out Isla Tortuga.
All About Isla Tortuga
Technically speaking, there are actually closer coastlines to San Jose if you want the fastest way to the beach, but everyone says it's worth it to go just a bit further for this little island escape.
So first off, it's important to know that you have to join a boat tour to come explore Isla Tortuga (you can often find them from San Jose or Paquera). Just know this isn't one of those backpacker-DIY-off the beaten road, hidden gem kind of trips. It's a bit touristic, but it's beautiful! And it makes for a totally fun day. If you're looking for a fun little Saturday thing while you're in San Jose, I vote go for it (From San Jose it's going to be a fully packed day though (around 14-15 hours), but it's nice that a tour guide takes care of it all for you. ) Or, make this more of a weekend thing and combine it with all the things to do in Paquera.
This area is a protected nature reserve, so there's not an option to stay overnight. But it is a popular day trip, with daily boat tours in the high season and plenty of infrastructure to support groups coming out to see the island.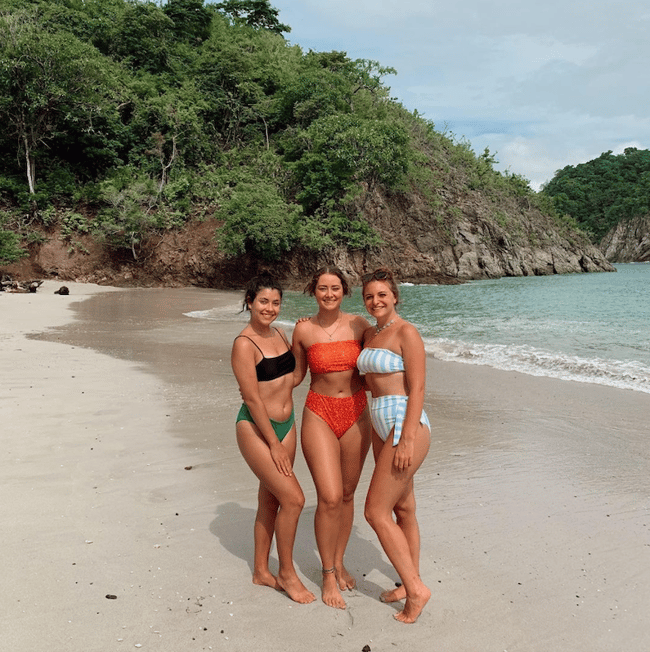 Highlights On The Island
Many tours will have you out and enjoying the island for about 5ish hours, and what you do during that time is up to you.
The Boat Ride
The boat ride out to the island might also be a highlight if you're one of the lucky ones. Keep your eyes peeled because many groups have seen whales, dolphins, and turtles along the route there and back. Either way though, it's part of the experience and pretty fun. It can get a little windy, plus usually pretty sunny!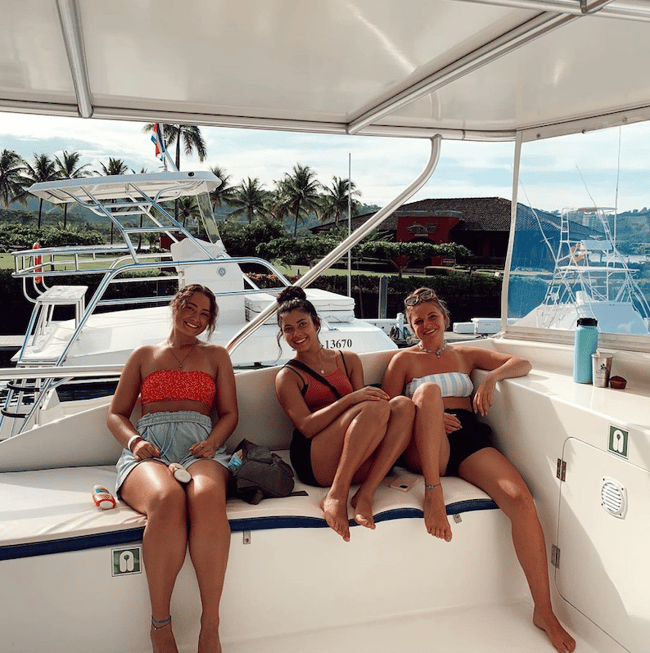 The Beach
Once you arrive, of course there's relaxing on the beach. Actually some people list this beach as one of the tops in the country, so make sure you enjoy it while you're there. Beach chairs are usually available for rent as well (if your tour doesn't provide them) so make sure to budget some extra cash for that.
The Sea
Get ready for some snorkeling! This is the big attraction for most travelers, so the tours really make sure it's part of your experience. Typically your tour guide will provide all the equipment so you'll be good to go. The area is home for many different tropical species of colorful fish so make sure you've got your Go Pro!
There's also lots of other options — check out little hiking trails that'll get you to photo worthy view points, kayaking ... you name it.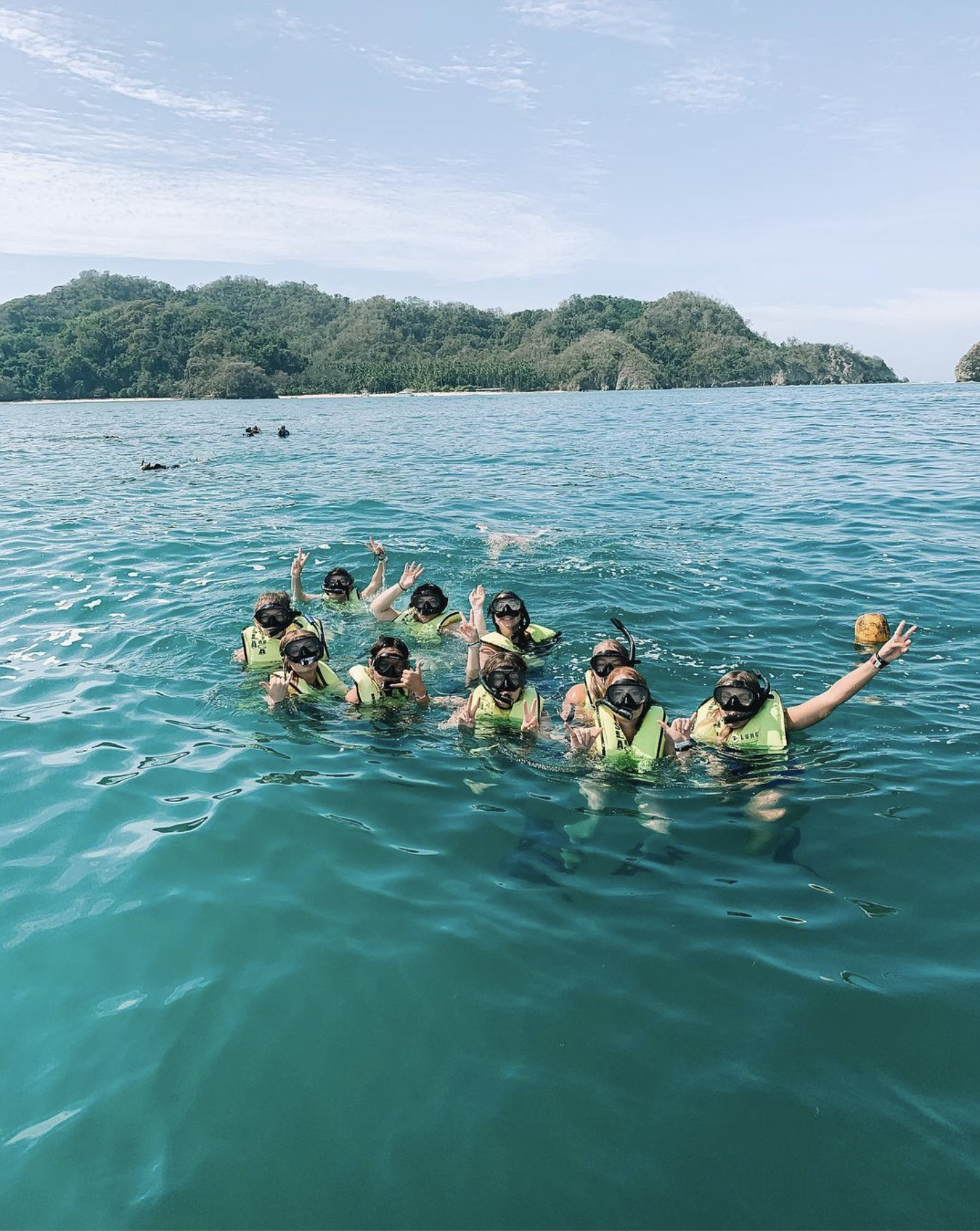 Tours To Check Out
If you do some searching you'll find several options for different tours you can join. As always do your research, compare what's included when you're considering the price, and definitely look at the reviews. Here's a couple popular ones that look promising —
Tortuga Island Tours. They include a light breakfast, 5 hours on the beach, lunch, snacks, and unlimited juice, and other perks. It's a highly rated organization with departures from San Jose, Jaco, and a few other options. It'd be worth reaching out to see if they can arrange transport from other places in the area if that works better for your schedule. Prices are around $144 per person. Get more info here: Tortuga Island Tours.
Calypso is one of the more popular tours that shells out on a luxury experience. Typically $150 USD, you'll get to ride over in fashion on their catamaran (which means you can chill in one of their pools or on a hanging net), 5 hours at the island, lunch, umbrellas, hammocks, snorkeling, unlimited juice and drink and soft drinks ... sounds like a dream? They're also committed to the initiative in Costa Rica to reduce plastic waste by using recyclable items, so I'm a big fan of that. Check out the tour and find booking links here.
If you're wanting to go a bit more of the budget route, check out Go! Tours Costa Rica. Their Isla Tortuga trip starts at $115, just know that if you're hoping to snorkel that'll be an additional $20. They've received awards from TripAdvisor, so you know they've got plenty of good reviews under their belt. Check out the tour and find booking links here.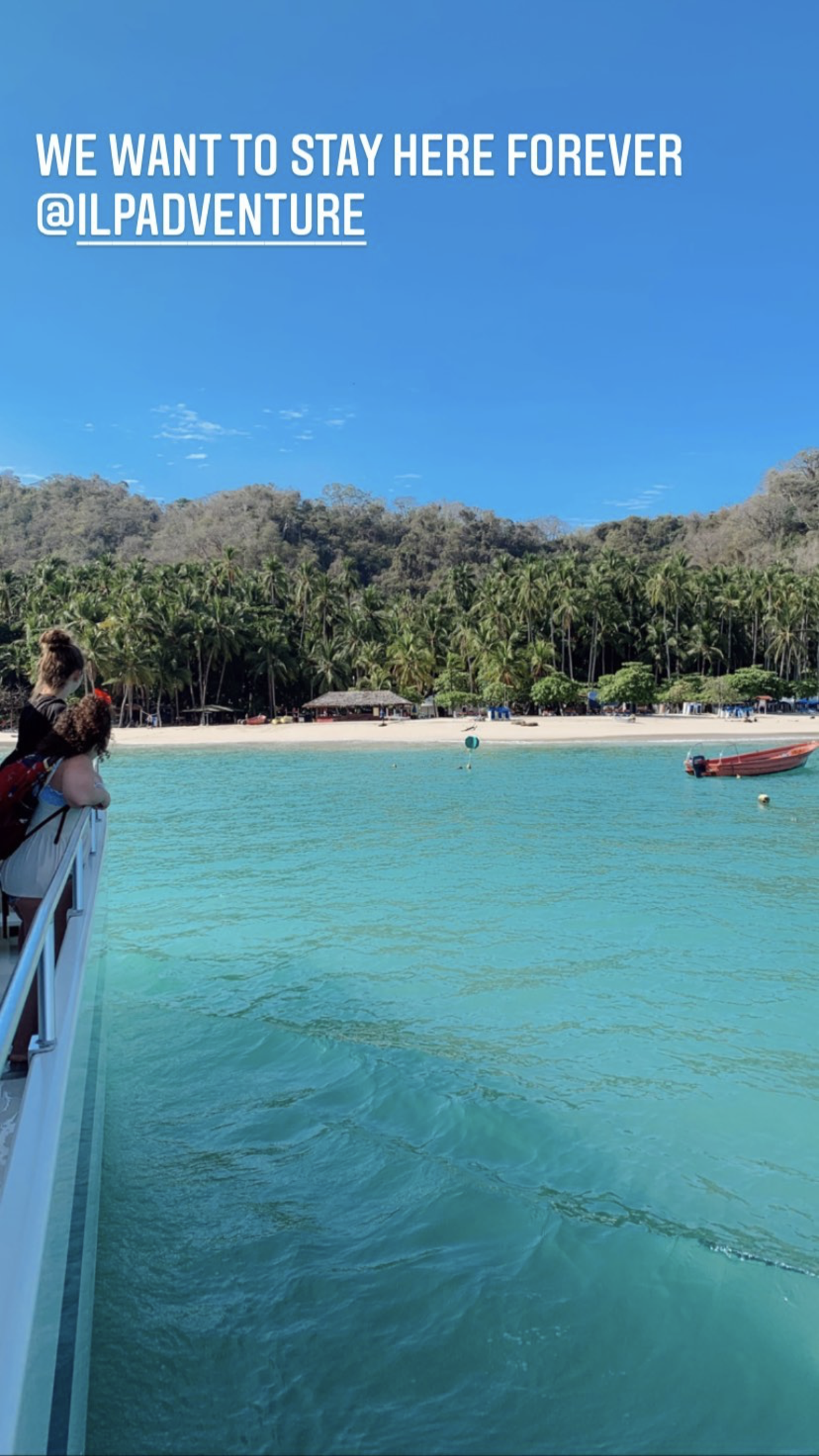 What To Bring
A book or some podcasts ... Especially if you have a long driver ahead of you (it's a bit of a drive from San Jose, and you're doing it all in one day so just know there's going to be some travel time). Just bring something fun to keep you entertained.
Some extra cash in case you want to purchase any of the extras that are available on the island, like souvenirs, or beach chairs if they're not included in your tour. Plus tipping your tour guides is an expected practice here.
Your GoPro or pouch to keep your phone safe and attached to your wrist with an easy strap — I really like this one from Amazon. (And just a heads up, that is an affiliate link and we earn a small commission if you purchase via the link. But just know that I truly do love that product, I actually own one and having been using it for years!)
All the things to protect you from a long day in the sun ... hat, sunscreen, sun glasses, aloe vera, chapstick ... you know the drill.
Some personal snacks. Tours typically do provide drinks and lunch, and maybe even breakfast, but if you have any personal preferences or want something more I'd bring that along in my bag.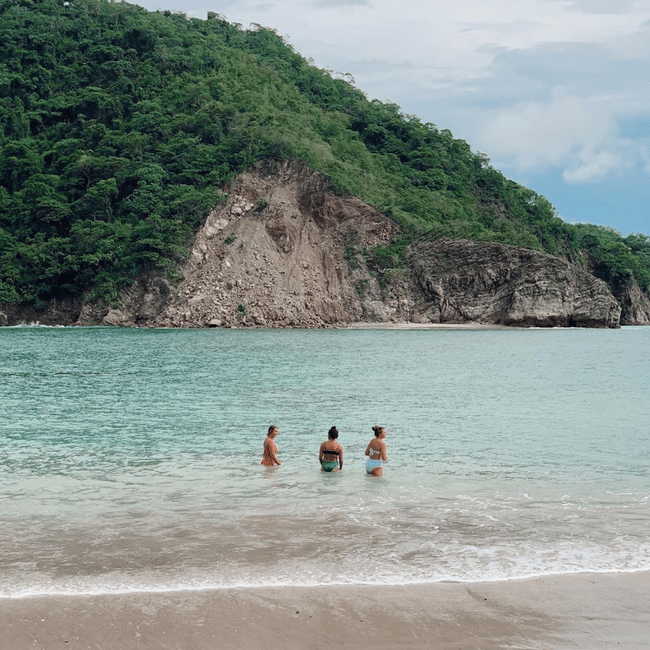 Dying to spend a few months living the Costa Rican life?
Costa Rica is no longer a hidden gem. It has been discovered! So many tourists around the world are no only coming for a quick trip, but actually staying and enjoying the "pura vida" way of life. And we're on board. International Language Programs has volunteer abroad trips for college-age Americans to come check it out! Come live with a group of new friends in Costa Rica for 4 months, volunteer and teach local kids English, and don't worry ... we make sure you have plenty of time to explore and come see places like Isla Tortuga. And it's all at an affordable price — check out how it works below.