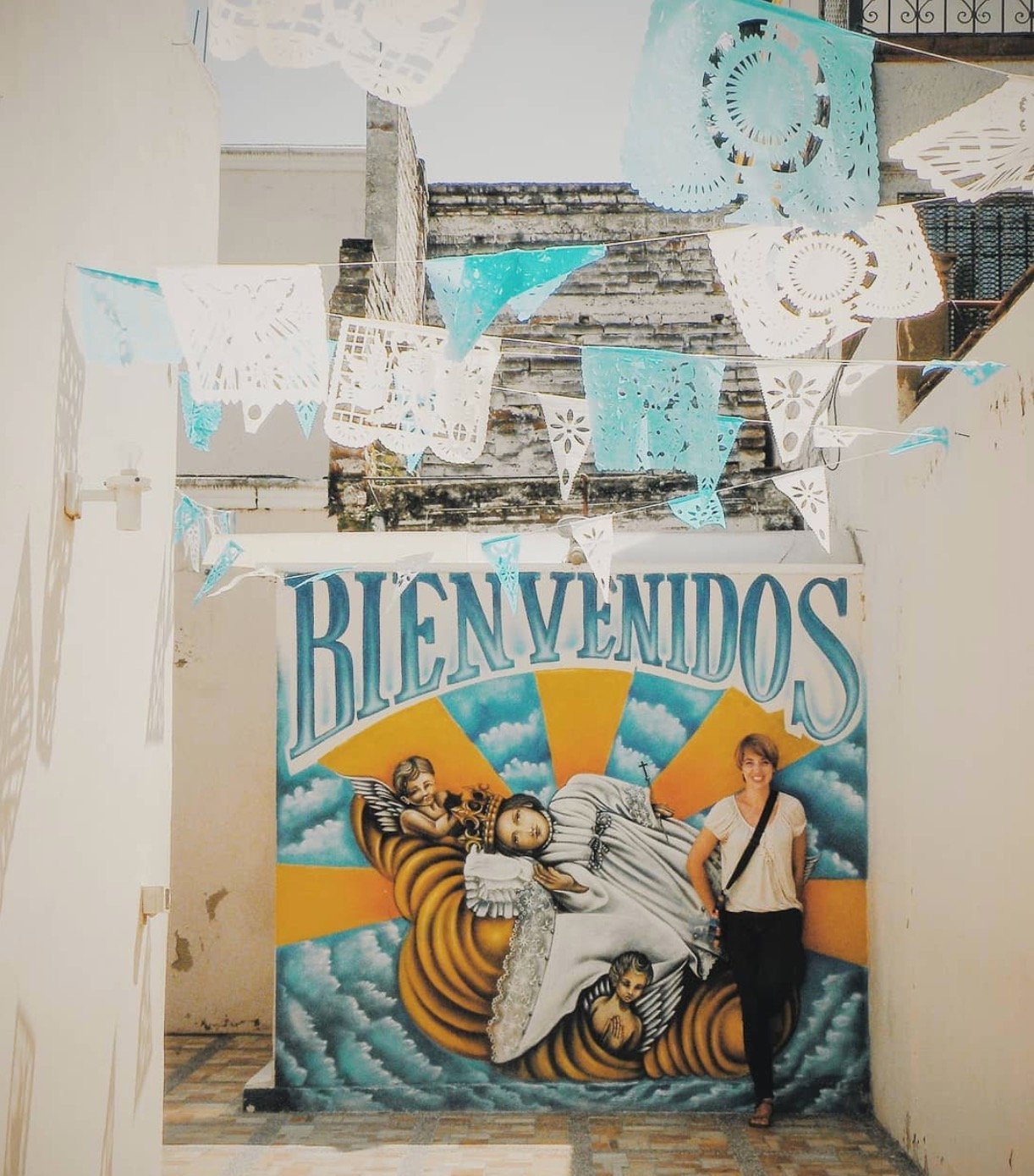 There are over a hundred of these magically colorful cities boasting the best food, the prettiest architecture, or the most unique chapters of history … here are our favorites!
You may know about the beaches and the food in this country, but Mexico is way more than that — just talk to our volunteers! After spending a whole semester living in here, you'll come home with stories about visiting hidden corners of the country you had no idea existed. Hop onto a $5 bus and find yourself swimming in cliffside hot tubs, trekking to crystal blue waterfalls, or explore more than a few of these Magic Towns.


---
See what I'm talking about
All about volunteering in Mexico
---

Quite a few of these Magic Towns make for a perfect weekend getaway for our ILP volunteers since they're only teaching English part-time for the semester. And if the idea of jumping around every weekend to a new picturesque spot to explore, you'll want this full-on-guide to Mexico's Magic Towns.
Wait, What Is A Magic Town?
I mean, the name alone should be a pretty good hook, don't you think? But in more detail, Magic Towns are carefully picked as a way to highlight the best of the best of Mexico. That may mean places with the best food, villages home to a chapter of unique culture, towns that capture some sort of national treasure, and areas that are just exquisitely beautiful. See why you can't truly see Mexico without exploring a handful of these gems?
It's not easy to become a Magic Town. You have to have at least 5,000 people and be reasonably easy to visit from a city. The town needs to form a Pueblo Magico committee, then establish plans to help the town foster tourism. Other elements are also considered to make sure the town is a worthwhile addition to the list of Magic Towns.
When this all first started, there were just three Magic Towns: Huasca de Ocampo, Real de Catorce in San Luis Potosi, and Tepoztlan. Now, there are currently 111 (!) Magic Towns that are all up for visiting, but we definitely have our favorites which you can read about + find a full list of the ones to check out below.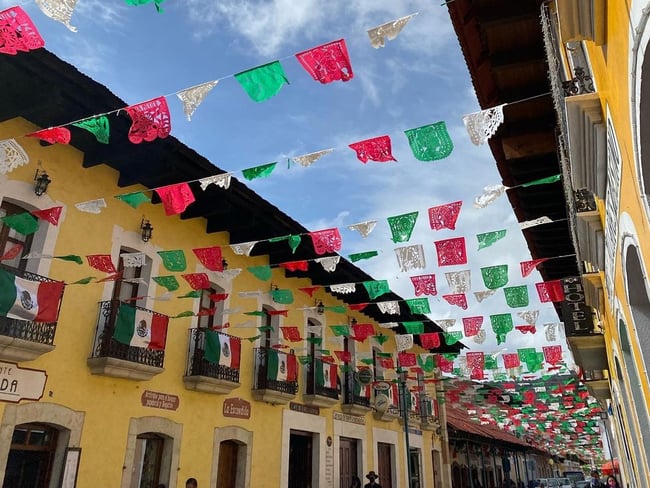 A Few Of Our Favorite To Visit
This list is the best kind of biased, a handful of the highlights we think you'll just love. Some of these are a quick day trip from popular vacation spots, or easily visited on a weekend depending on where you are during your ILP semester, so no excuses! You've got to visit at least a couple of these Magic Towns.
Isla Mujeres
Real De Monte
Valladolid
Sayulita
Tequisquipan
Bernal
Cuetzalan


Isla Mujeres (Near Cancun)
This island was once a hiding spot for pirates, now it's the perfect getaway from the tourist-slammed beaches of Cancun. Just take a ferry ride and you're there! You'll find a slower-paced island that is best explored via golf cart.
Spend time lounging on the sand or visiting the turtle sanctuary. Volunteers loving relaxing and soaking up all the chill things to do on Isla Mujeres.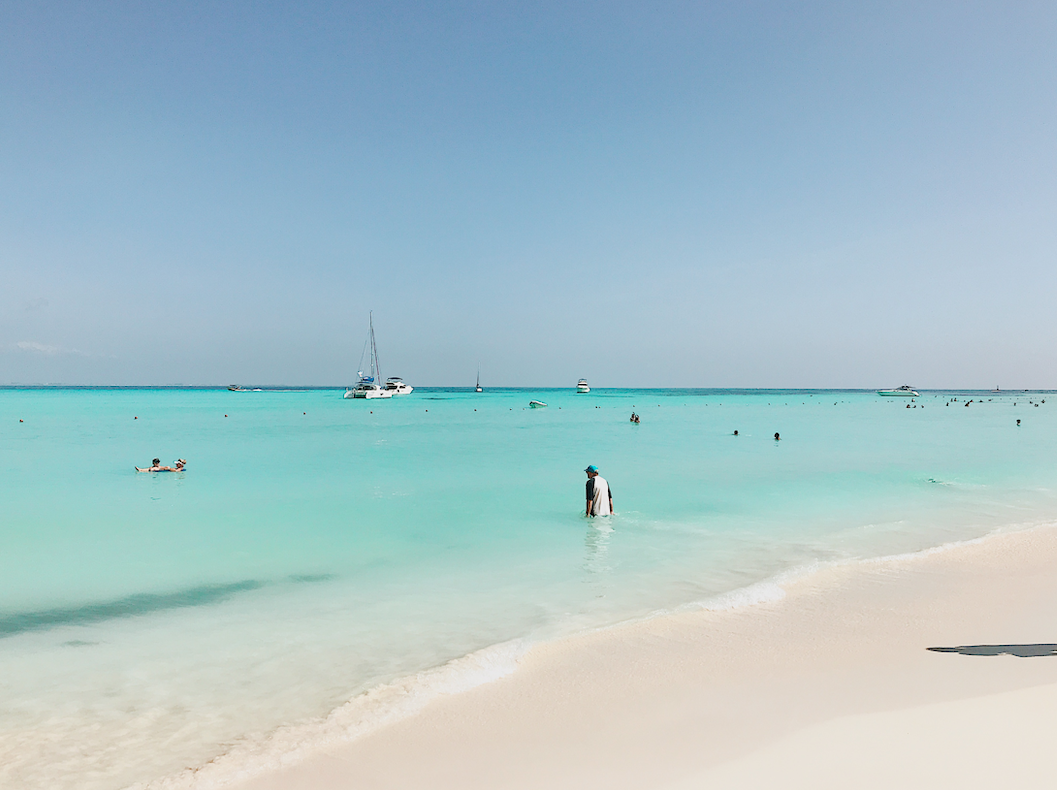 Real De Monte
Tucked away outside of Mexico City (near the city of Pachuca, if you're familiar with that city) is a Magic Town we just can't get enough too — Real De Monte. It's an old mining town, crammed full of history you can see and taste — but really! There's a large European presence in this town, thanks to the immigrant miners who came here to strike it right and bring their culture with them. The result is a region of Mexico with a unique soccer (or futbol) heritage and a tasty snack we love grabbing on the street: pastes.
This bright and colorful city makes a fun day trip if you're in Pachuca or nearby.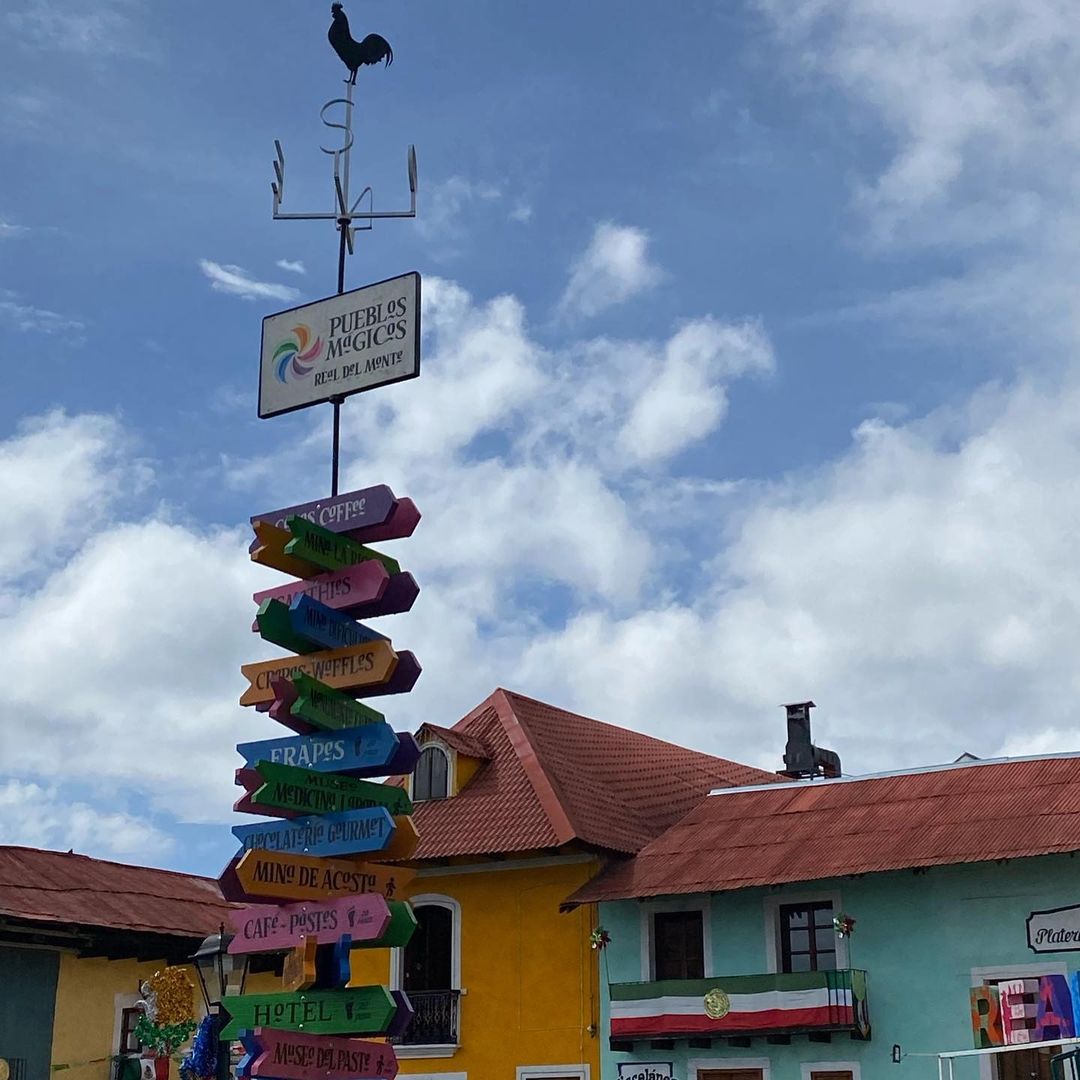 Valladolid (Near Cancun)
According to one ILP volunteer, Valladolid was her favorite vacation she took on her ILP semester. The reason? "We stayed in a hostel that was a tropical paradise, it was covered in vines and greenery of every kind and we spent my favorite day swimming in the most beautiful cenotes".
The streets are delightfully colorful, there are mosaic churches galore to explore, and this sleepy city is one of the best jumping-off points for cenote swimming. I'm sold. See why Valladolid is a total favorite, here.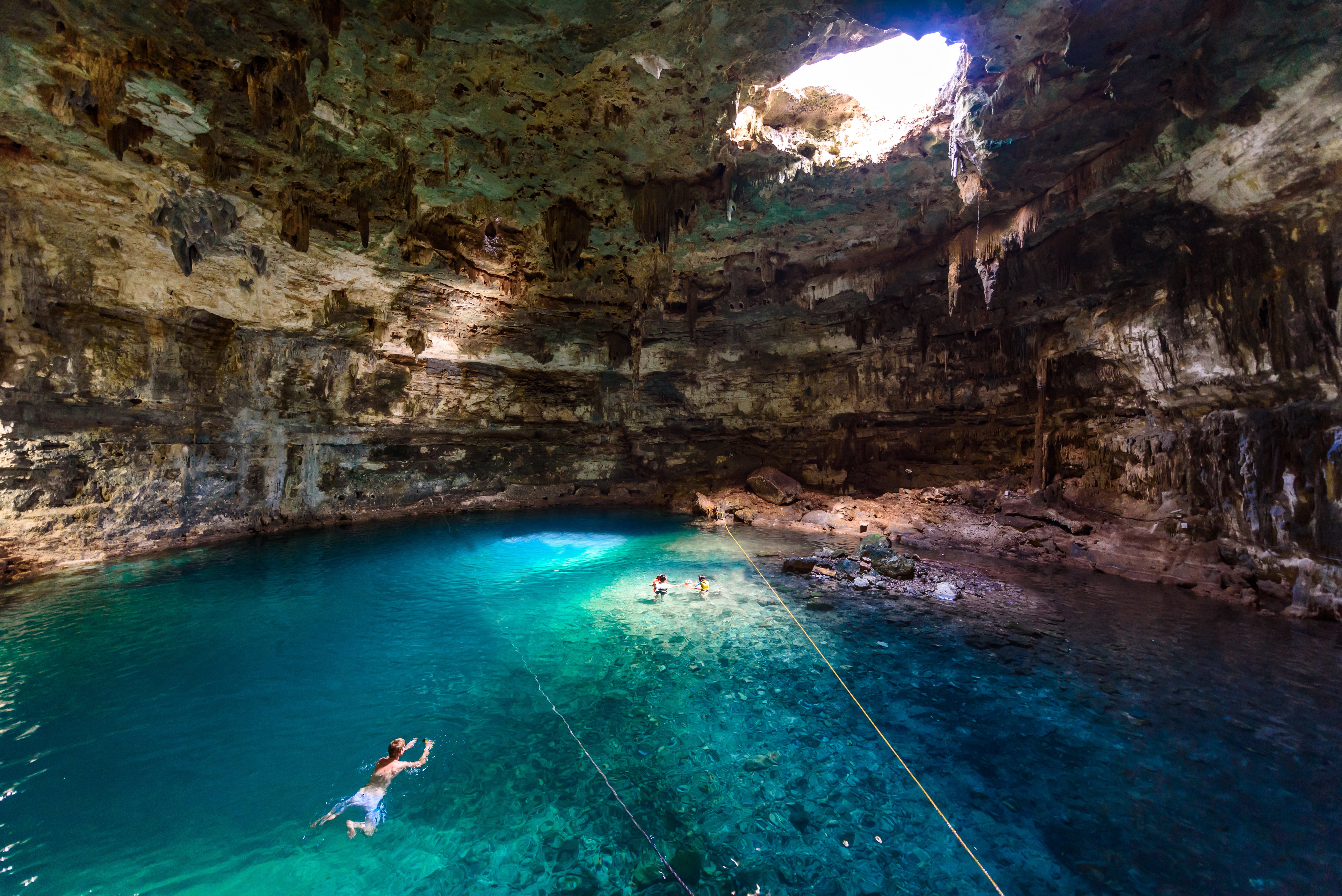 Sayulita (Near Puerto Vallarta)
Looking for bright murals, painted buildings, plus beaches, yoga, and smoothie shops? Find that and more in Sayulita, easily one of our favorite Magic Towns. It's easily reached from nearby Puerto Vallarta and makes for an amazing getaway, especially if you're able to swing a visit to Playa Del Amor, a secret beach you have to swim or kayak to via sea-tunnel.
Once you arrive, you'll see an almost perfectly circular hole of blue sunshine above you, and a sandy beach complete with gentle turquoise waves. Get more on Sayulita here.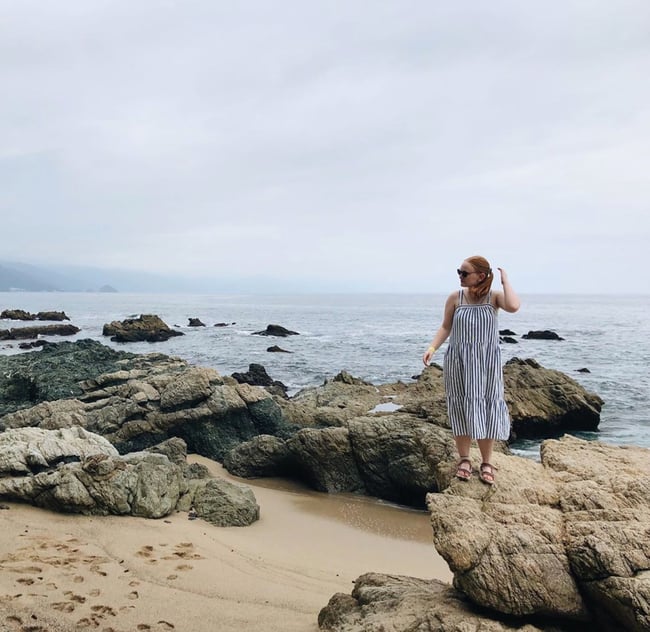 Tequisquipan (Near Querétaro)
Feel like you're strolling around in Europe when you visit Tequisquiapan's main square and plan on coming to this Magic Town hungry — some ILP volunteers say you can find the best churros in all of Mexico in Tequisquipan. Gorditas are also a specialty: picture stuffed pastry crammed full of cheese, spices, and a couple of different kinds of meat. After lunch, take a tour of glittering opal mines and photograph the pastel pink cathedrals.
Since Tequisquipan is just a short bus ride from the beloved Querétaro, visiting is a no brainer. Get all the info you need for a trip to Tequisquipan here.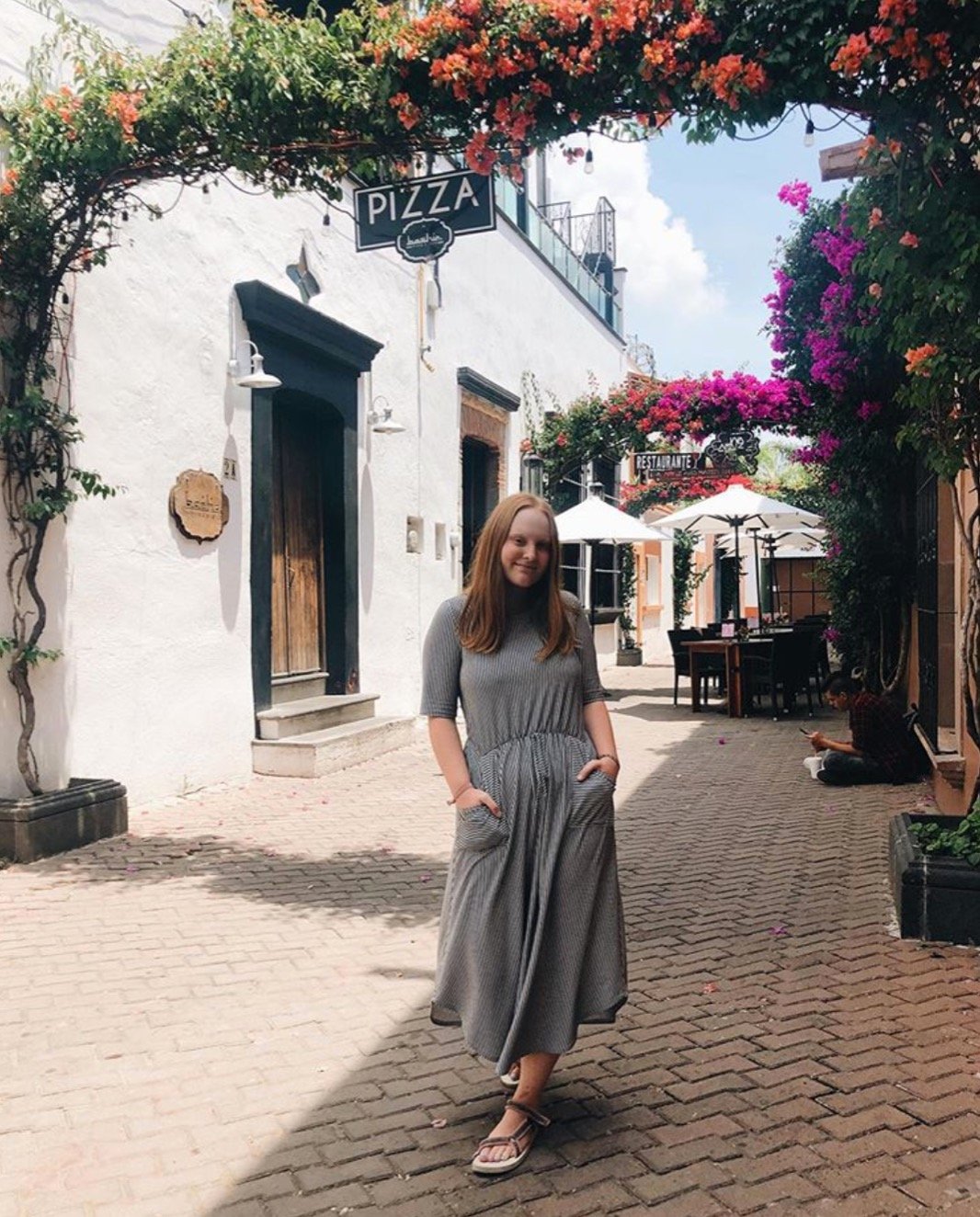 Bernal (Near Querétaro)
Hike one of the most iconic scenes in all of Mexico by tackling a trek up Peña. It's a huge monolith mountain that towers over the colorful town of Bernal — I think it's one of the prettiest Magic Towns on this list. You can also test your hand at rock climbing or repelling if you'd rather. It's an adventurous place.
And don't worry, all of the things to see and do in Bernal are in one place.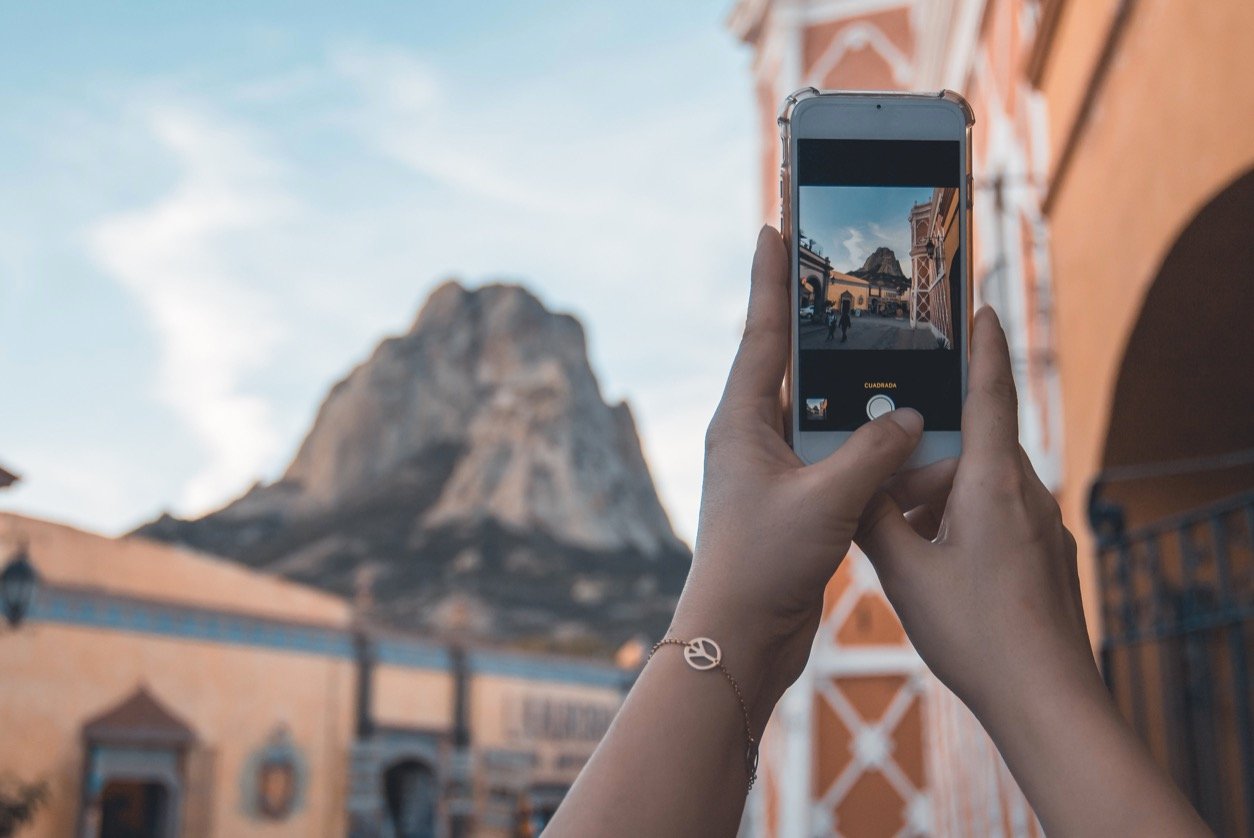 Cuetzalan
This one is a bit trickier to get to, but so unique and we're not surprised it made the list of magic cities. There's a festival during the fall that pulls travelers from all around — check out more on our guide to Cuetzalan.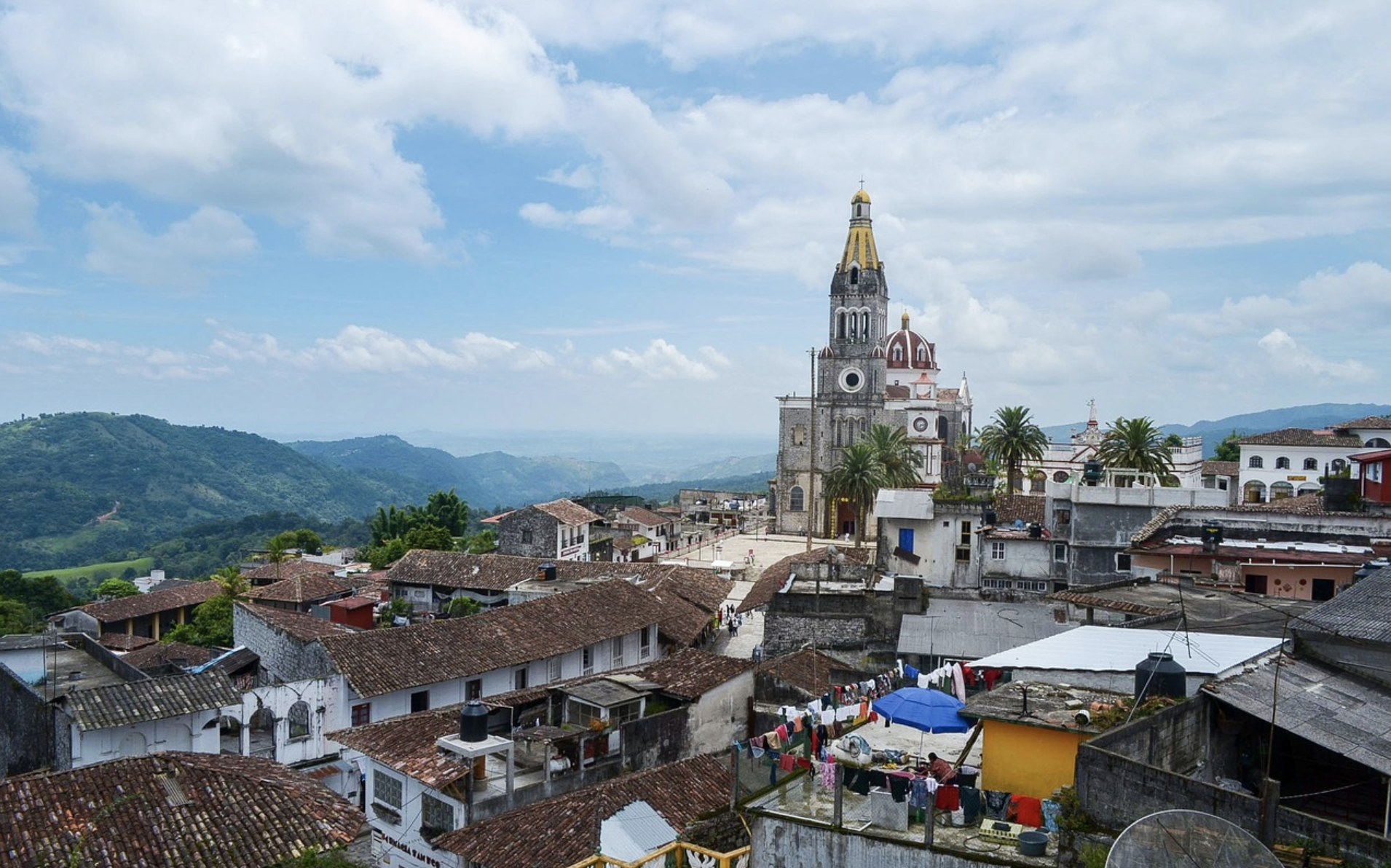 + A Longer List To Check Out
If you're into traveling to all of the Magic Towns in Mexico, you'll need the full list. This blog post has it outlined for you, broken up by Mexican state.
You can also see when the city achieved its Magic Town status. Pretty handy, right?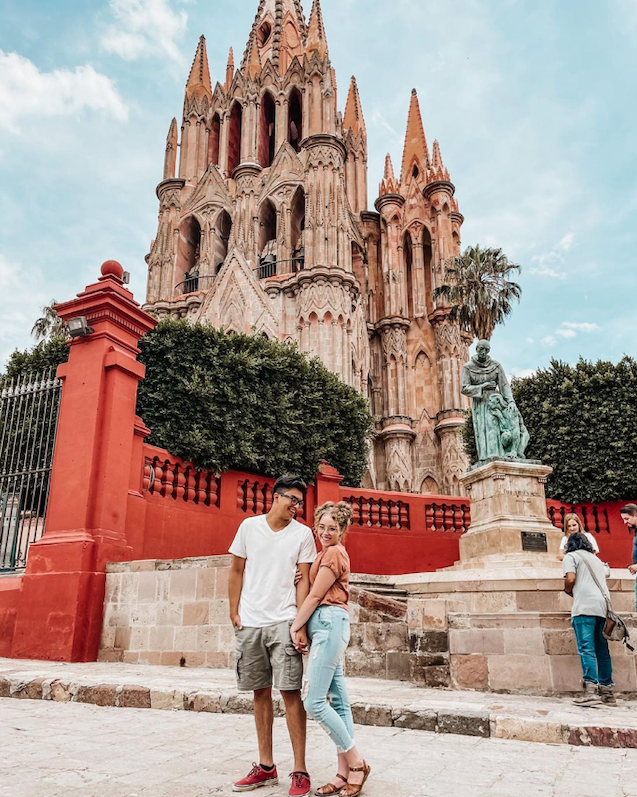 Teach English + Spend a semester in Mexico
Have weekends off, teach part-time, and snag vacation days to explore every inch of this country. Get ready for waterfalls galore, jungley swimming spots, hidden Aztec ruins, magically colorful cities, and the chance to do some bucket list things, like release baby sea turtles into the sea. We're big, big, fans of a semester abroad in Mexico.