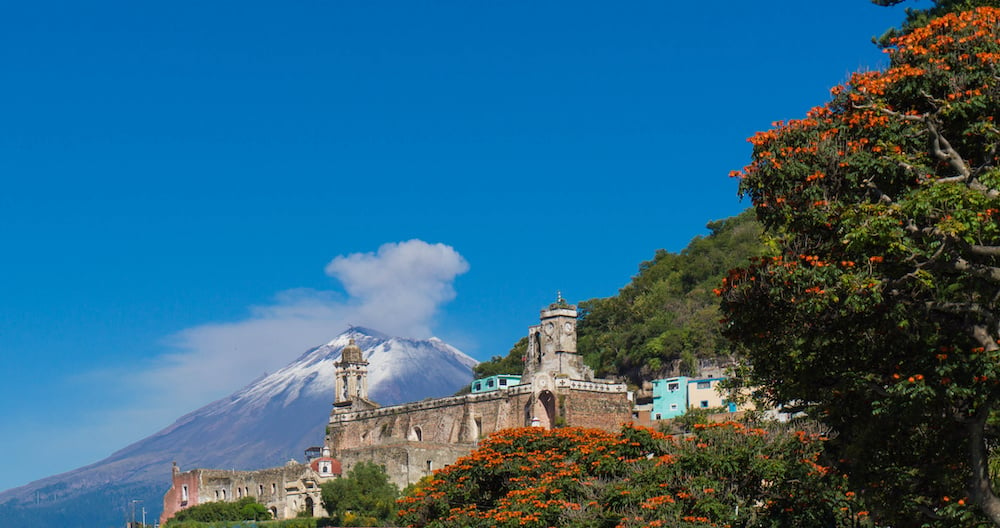 Atlixco is a charming town surrounded by volcanoes and wildflowers, not to mention that it's one of the top destinations in the state of Puebla! If you're coming from the city of Puebla, you're just a short drive away, making it a perfect town to go explore for the day.
If you think you can hit the highlights of Mexico in a week or two, think again! ILP volunteers are here in Mexico for a few months during their semester abroad and they've proven that this sprawling country has adventures around every corner. They've found the most perfect cenotes to swim in, jungly waterfalls to hike to, towering cathedrals to explore, and now this — a whole long list of cutie towns that are perfect for exploring on the weekend, including our newest fav: Atlixco! So, yep, it's official: you need way more time in Mexico if you really want to see it all.


---
READ NEXT: The best weekend trips in Mexico
---

We've been a fan of the city of Puebla for quite some time. It's got those classic colorful streets that we all love, plus it's known for detailed and styled architecture and pottery. It's also a great jumping-off city if you're wanting to explore more of the state, with a long list of other cutie towns worth exploring that make for great day and weekend trips.
And for those who are fans of flower-filled cities and cathedrals, Atlixco is what you're looking for.
The Perks Of Atlixco
If you've got Magic Towns on your must-see list while you're in Mexico, this colorful little city should be at the top if you're in Puebla. (Pst: Not sure what a magic town is? We have a breakdown of Mexico's Magic Towns here (you should plan on visiting a few).
The painted streets aren't the only thing that makes this town so colorful — keep an eye out for the large production of botanicals blooming! Altlixco has been nicknamed 'The City of Flowers' and 80% of the cut flowers grown here are actually sold to the United States. This flower culture has only been reinforced by stunning botanical gardens and flower-filled festivals (more on that, below).
The town boasts a beautiful botanical garden and Baroque churches, all framed by towering volcanoes. Be sure to soak up the views of the volcanoes that seemingly guard the city. You can sometimes see a curl of smoke from nearby Popocatépetl and Iztaccíhuatl towering behind the many Folk Baroque churches in the area.
Past ILP groups have visited from Puebla for an afternoon of exploring, visiting ice cream shops, and snapping the prettiest pictures. Here are a few things to keep you busy on your visit if you're looking for details.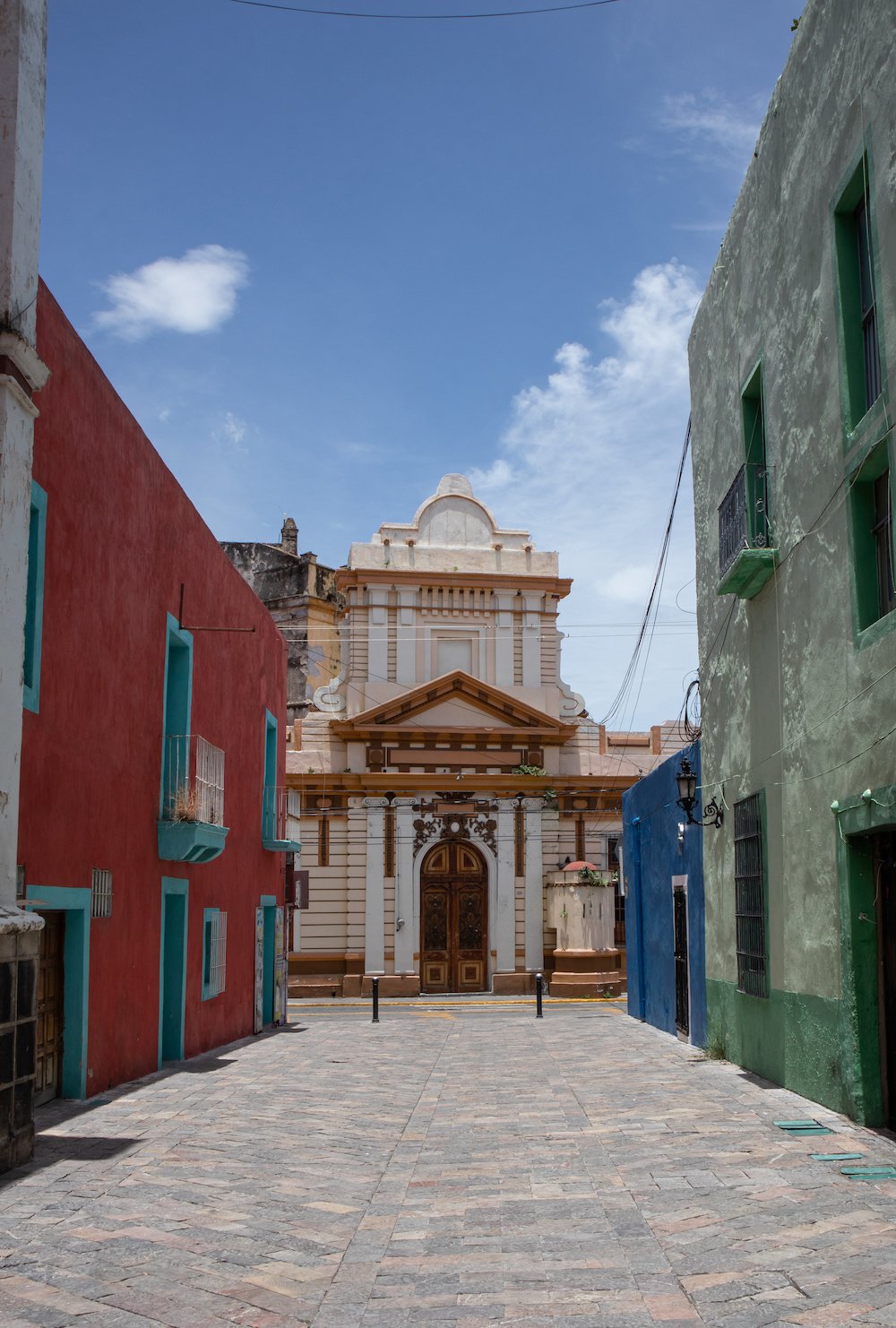 Time At The Zócalo de Atlixco
If you've spent any time exploring Mexico's cities you know the Zocalo is the place to be! It's the heart of every city (think "downtown" if you're from the States).
Here you'll find shopping, dining, people watching, and more which is fringed with a church, manicured garden squares, and street vendors selling all sorts of snacks. You can find markets full of fresh fruit, along with items like clothing, shoes, and other souvenirs from the city. If you'd like a bit more to look at, the towering town hall has several brightly painted murals depicting important moments in the city's history, all painted by the artist Juan Manuel Martínez Caltenco, along with other neighboring buildings full of tiled and painted walls.
We love the Zocalo as your starting point for your day in Atlixco. Come here to get your first taste of the city, take some photos, and get your bearings before you head off on more adventures.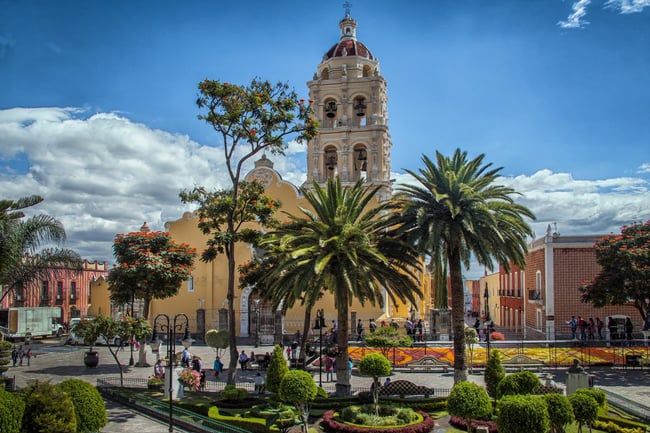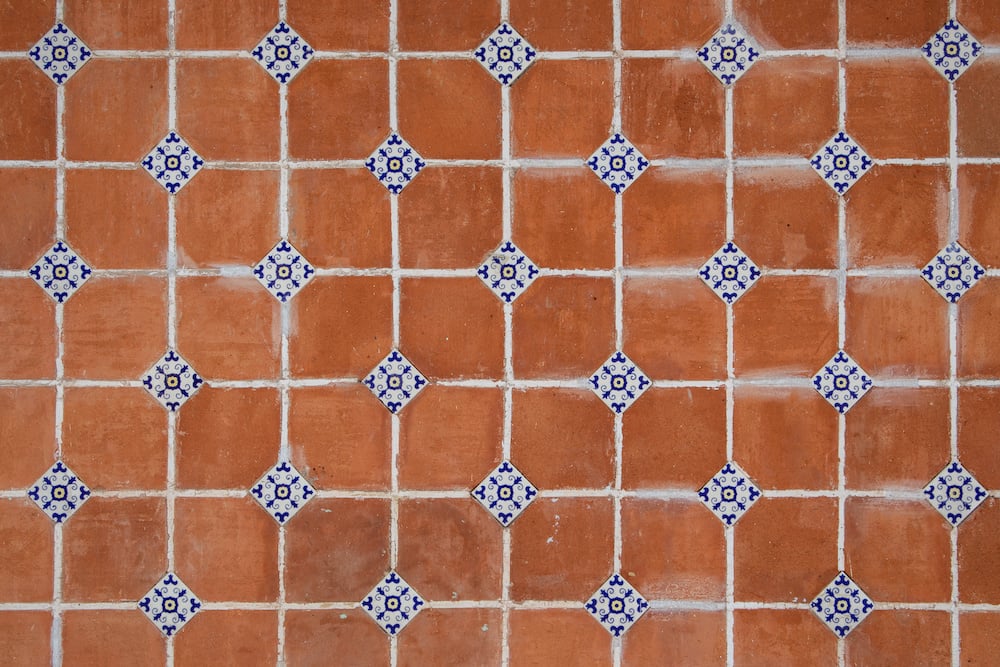 The Stunning Churches + A Rope Swing View
Parroquia De La Natividad
Let's chat a bit about that big yellow church in the Zocalo! You'll find a few churches around, but the Parroquia De La Natividad is on the list for some of the most well-known in Atlixco. For one, it's conveniently located right in the action of the city center, but its beaming yellow and pastel peach walls are hard to miss.
Make sure you also take a few minutes to step inside and admire the intricate interior, complete with an embellished altar and golden chandeliers hung from the vaulted ceiling.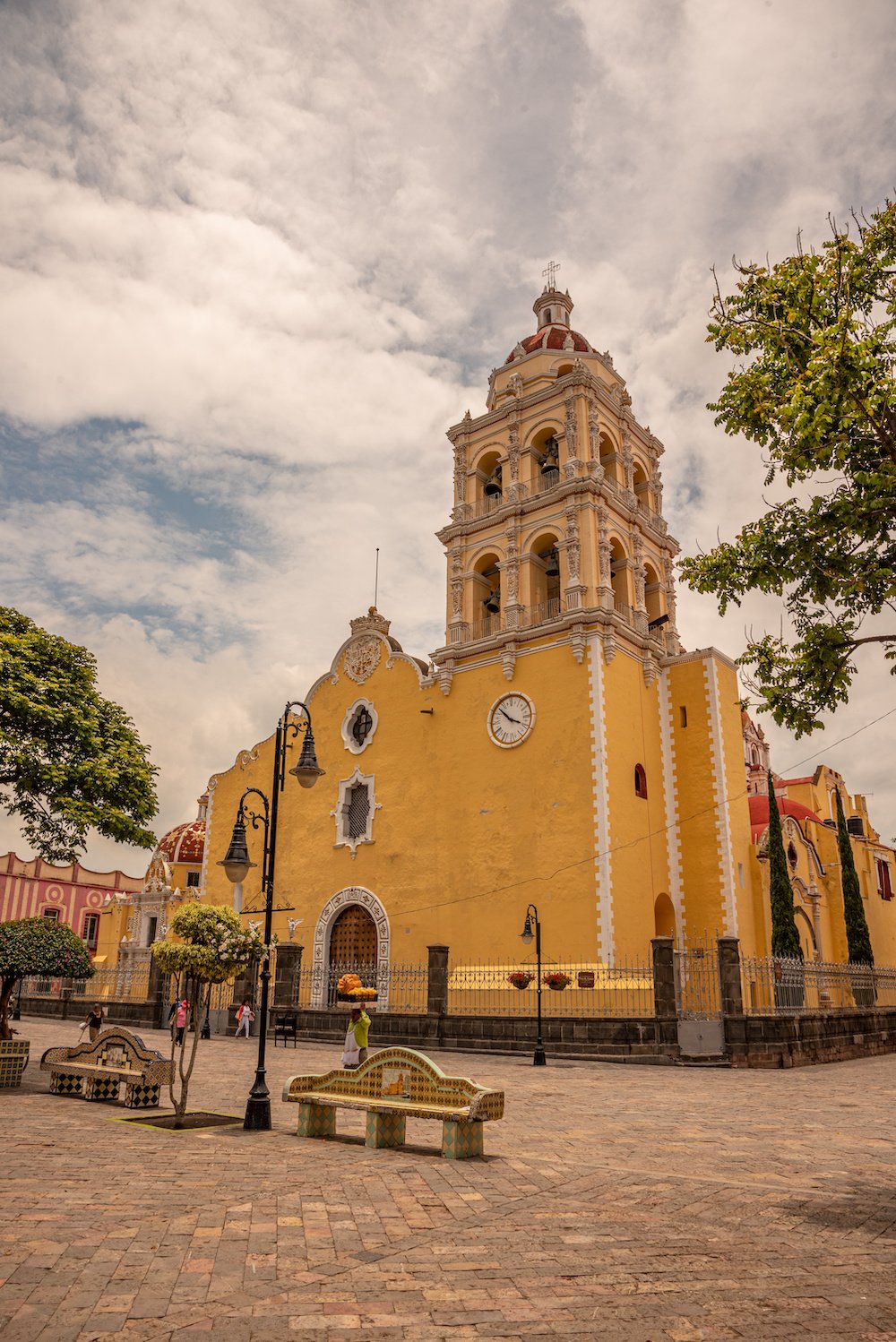 La Merced Cathedral
If you're looking for more photo ops, the decoration and unique style found at the Baroque-style La Merced Cathedral is pretty unmatched! You'll be greeted with sculpted doors and columns adorned with statues and carved flowers in a range of colors. The ornate frame found on the entrance door for the Third Order Chapel is another one to make sure you visit.
It's located just a couple of blocks from the Zocolo, which makes it easy to while you're out exploring on foot.
Cerro de San Miguel
Though the churches above are impressive, if you're only here to see one church, choose Cerro de San Miguel. It's a church situated on a hilltop that overlooks the whole city of Atlixco, giving you a panoramic of the floral-filled city below. There is quite a climb ahead of you to reach the top, but don't worry, it's worth it!
There is a set of painted dancers on the double staircase up to the church which helps with the climb, plus there's also a swing at the top if you want to brave your fear of heights and get a picture of yourself seemingly swinging above the city!
This video gives you a good overview of some of the highlights of the city if you're wanting a more visual walk-through!
This Magical Garden
After you have your fill of churches, consider wandering around the city's "Jardin Magico", a flower nursery and botanical garden sporting amazing floral sculptures. See a towering hummingbird, floral frog fountains in the ponds, and snap pictures under the cupula encased in blooms and vines. There is also an orchid garden and hedge maze if you'd like to test your sense of direction. It'd be easy to spend an hour or two here, exploring the French and Japanese-influenced gardens.
Stop For Ice Cream
I'm not sure about you, but ice cream is a must whenever I'm on vacation (especially in Mexico). There are a smattering of charming ice cream shops and cafes around Atilxco, but these ones are the favs:
Ice Cream Factory: The homemade rolled ice cream has rave reviews and flavors like strawberry, coffee, mint, passionfruit, kiwi, mango, and others.
Hours: 10:00 AM to 9:00 PM
Ximitl Helados y Nieves Artesanales: You can find some wildly untraditional flavors (like poblano mole!) or stay safer with coconut or pistachio. This place also has a range of seasonal flavors worth going back for.
Hours: 10:00 AM to 9:00 PM
México Lindo Heladería Gourmet Mexicana: Some say this is the best ice cream around, with fruit-filled popsicles on the menu as well.
Hours: 10:00 AM to 9:00 PM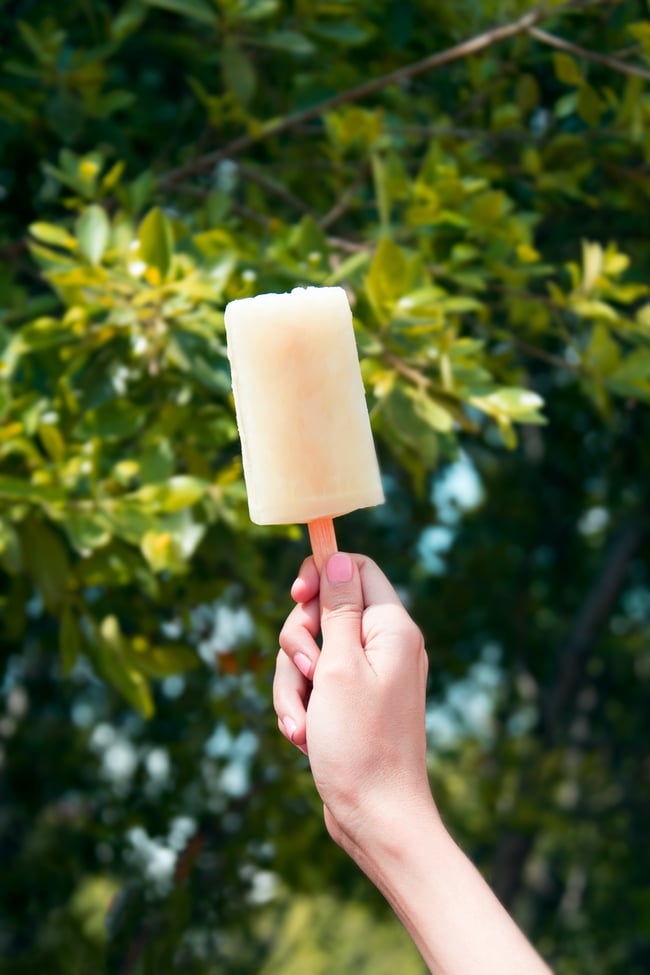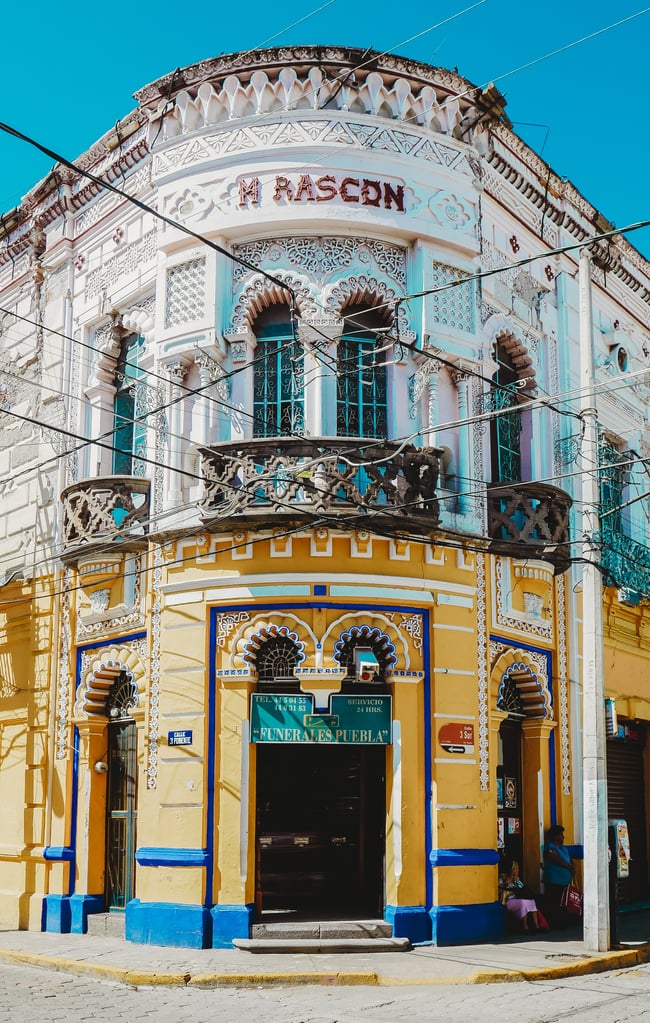 A Few Tips For Your Visit
If You Can Time Your Trip With Festivals ...
Atilxco is home to some of the best celebrations in Mexico and if you can time your trip just right, you can experience them in person.
To start, there's the Festival de la Iluminación (Lights Festival), where huge figurines are lit to decorate the city's streets, and additional lights are strung for miles. You'll also find amusement rides and a sky lantern release on certain days. It's relatively new (only started in 2010), but is extremely popular — over half a million people come to visit during the dedicated month and a half the festival is running. If you'd like to time your visit, come at the end of November to the beginning of January (perfect for the lucky ILP volunteers who are in Mexico for the Fall semester trip).
But now for the real star of the show: the Festival de la Flor (Flower Festival)! This festival is a celebration of Atlixco's flower-growing fame, with huge flower sculptures, musical performances, and giant murals of flowers laid out on the streets. Check dates and other details here (it's always in the springtime, but the dates vary from year to year).
Come For The Day
Atilxco is the definition of a casual day trip, but not much longer. It's ideal for having a loose itinerary like "let's plan on a few churches, the gardens, and lots of ice cream before heading back" and letting the events and other activities that catch your eye fill the rest of your time. If that's the kind of trip on your mind, you'll enjoy Atilxco.
It's Worthwhile From Puebla
If you find yourself in Puebla and fancy a trip to see whimsical botanical gardens and churches, you'll love the charm of Atlixco. However, it's not a city I'd trek across half the country to come and visit.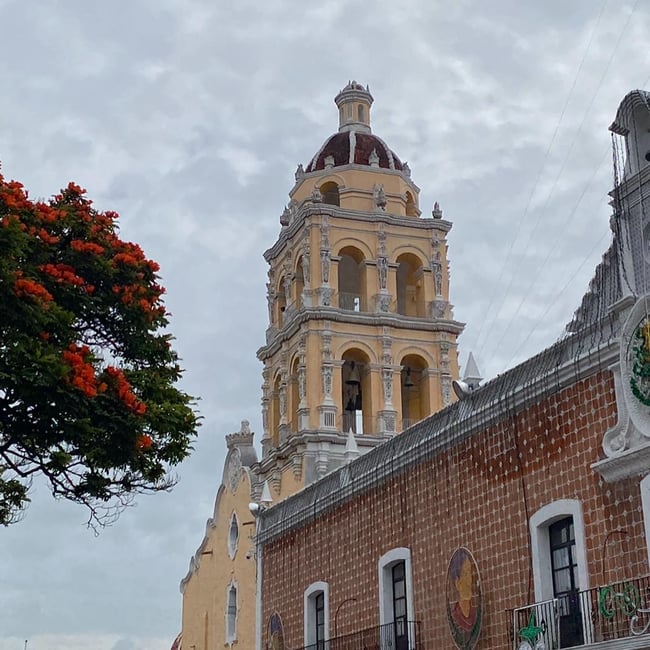 Getting Here From Puebla
To get here from Puebla, hourly buses make the 30-minute drive to Atlixco throughout the day. Tickets are about $2. Check times here.
Past ILP groups have also recommended going with a tour (who will handle transportation and take you to the places you want to see in the city) if you really want to make things easy! Around the city of Puebla you'll often run across vendors looking to take you to Atlixco (or you can also do some research and book online).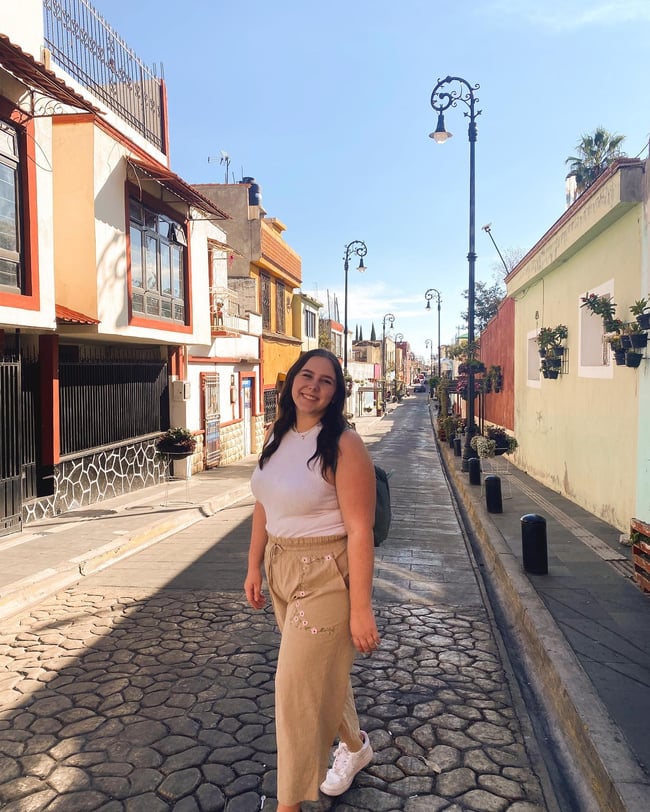 Want more tips for your semester in Mexico?
See what our volunteers are up to on Instagram! We have volunteers posting about vacations, teaching, and other tips to help you feel prepared for all the adventures during your semester abroad with ILP.