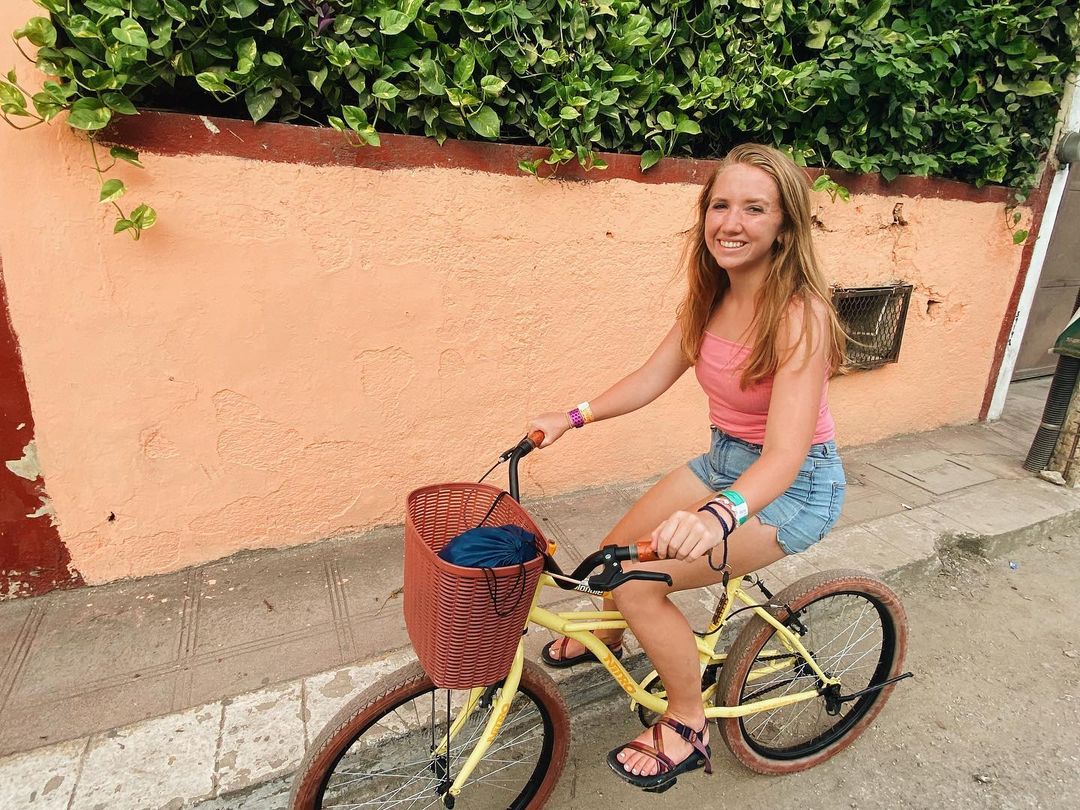 "If you've never heard of Valladolid this is your sign to visit if riding bikes through the CUTEST streets to different cenotes and jumping off rope swings and eating fresh fruit and seeing beautiful cathedrals is your kinda fun. This city one hundred percent took a part of my heart." — Cali, an ILP volunteer
If you're traveling on a budget, one country you should have your eye on is Mexico — this hidden gem is just bursting full of dense jungles, ancient ruins, dreamy beach towns and a stunning coast line. Seriously, you'll have a rough time deciding where to go while vacationing in Mexico.


---
See way more of Mexico while living there
All about volunteering in Mexico with ILP
---

Once you get over to the Yucatan Peninsula, things can get pretty expensive depending on where you are staying. We love places like Cancun, but all the tourists know about it … meaning prices can be pretty steep. Skip out on the crowds and save some money by seeing the sleepy town of Valladolid.
We asked Aspen, an ILP volunteer, what her favorite vacation was while she volunteer in Mexico for the summer and this is what she said:
"VALLADOLID!!! We stayed in a hostel that was a tropical paradise, it was covered in vines and greenery of every kind and we spent my favorite day swimming in the most beautiful cenotes."
So, we have a feeling you'll be surprised by this vacation spot and highly recommend just a few things:
Our Favorite Things To Do
Visit This Colorful Street
Lots of things to do in Valladolid are free — like exploring the charming city square. You'll see lots of colonial style buildings that look like a page right out of a history book.

Be sure to get some stunning pictures of the Cathedral de San Gervasio or the street of Calzada de los Frailes; the whole street is made up of old colonials homes with a pretty park at the end of the street. This area feels authentic, and one of the best ways to really experience a local Mexican town is to waltz around, stopping in for ice creams, eating at local eateries, and practicing your Spanish with the locals.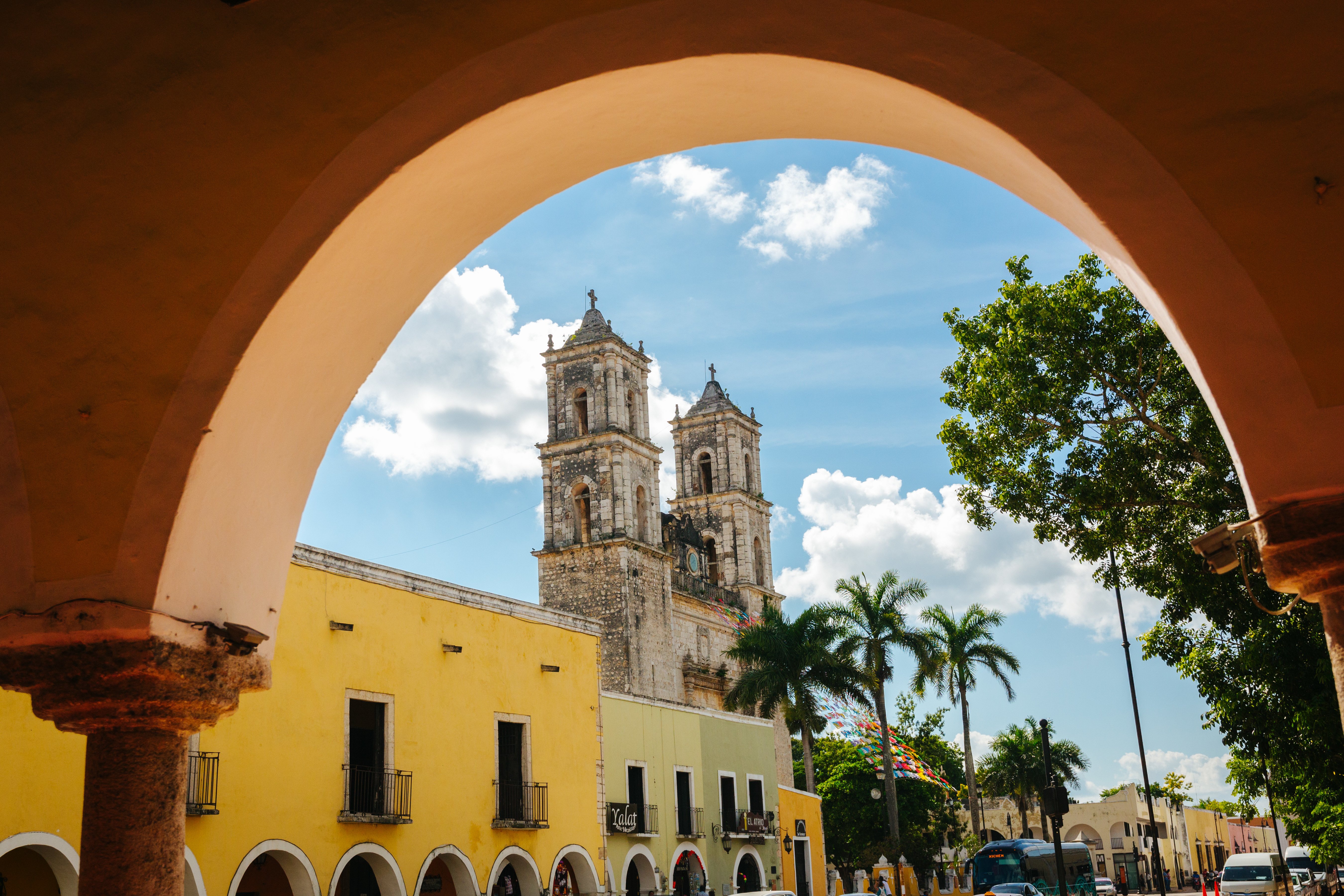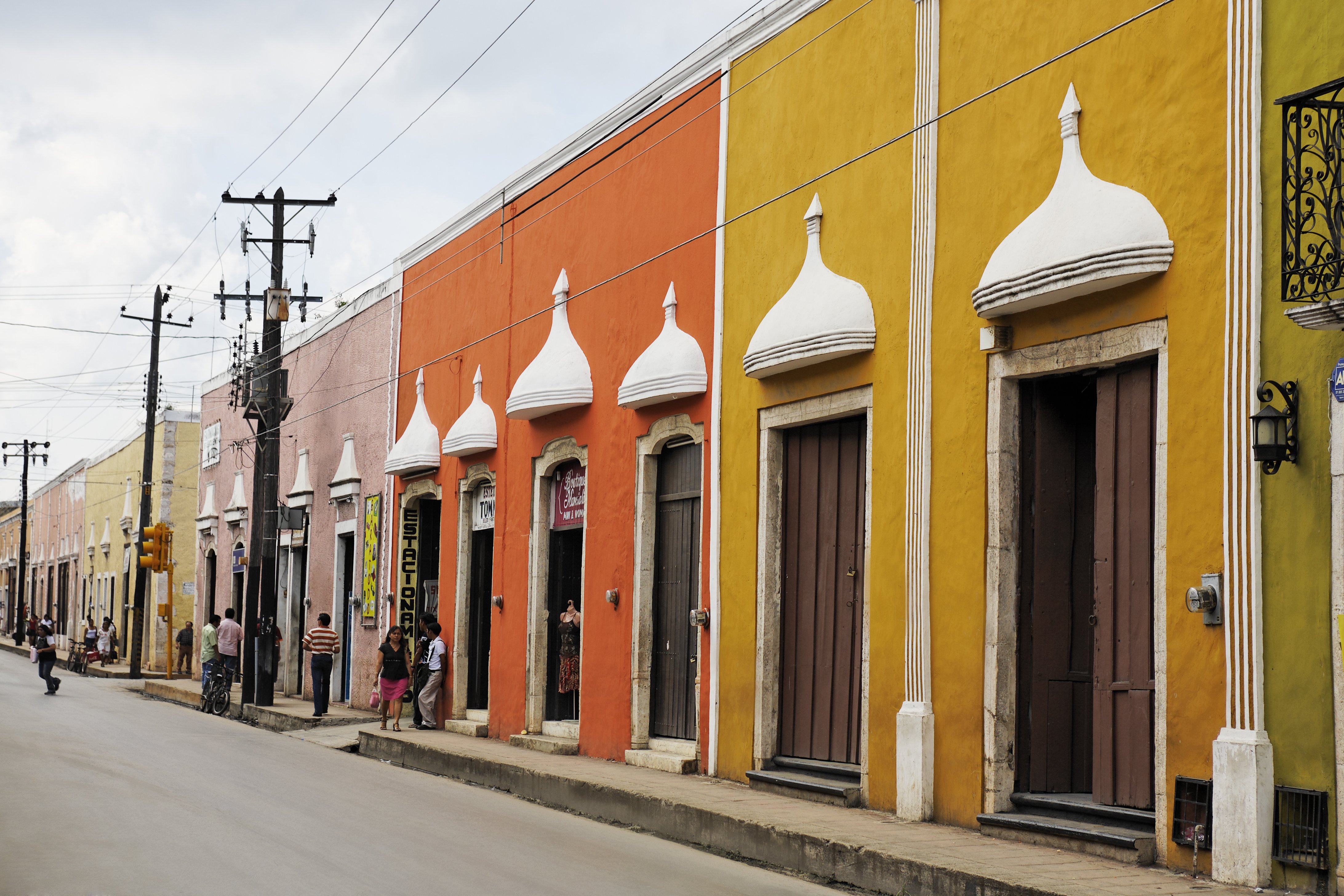 Rent Bikes
You can walk all around for free, or rent bikes for cheap if you'd rather ride around Valladolid. You can find a couple of rental places, but one known as "Scooter & Bike Rental Ko'ox Balak' Valladolid" is a good pick. Reach them on WhatsApp here.

Address: Sta Lucía, 97780 Valladolid, Yucatan, Mexico
Hours: 8:00 AM to 9:00 PM

The city itself is rather small and tranquil, so planning out an afternoon to lazily stroll through the painted streets is a must. Some groups rented bikes for 125 pesos if that helps you know a price to budget for (though this group said they think they could have gotten them for less if they weren't visiting during Spring Break).
Join A Free Walking Tour
There is so much history in this city, which is best seen with an expert ... which is why so many volunteers mention this free walking tour. You'll be guided around the colorful streets, listening to stories and snippets of history influenced by the Mayan culture particularly present in this part of Mexico.
Meet at the fountain in the city center "Fuente de la Mestiza" (just look for the red umbrella). They give tours every day at 10:00 AM, 5:00 PM, 6:00 PM, and 7:00 PM, in English and Spanish.
Insider tip: One ILP group recommends the 7:00 PM tour because you end at the Convento de San Bernardino de Siena in Parque Sisal and at 9:00 PM, there's an amazing (and free) light show for about 20 minutes that details the history of Valladolid on the walls of the convent. The show replays at 9:20 PM in English if you'd like to stay for that. The plaza nearby sometimes hosts a Mayan dance re-enactment after the Spanish showing which is fun to see (Christine, an ILP volunteer, mentioned they were told this happens every Tuesday to Sunday night).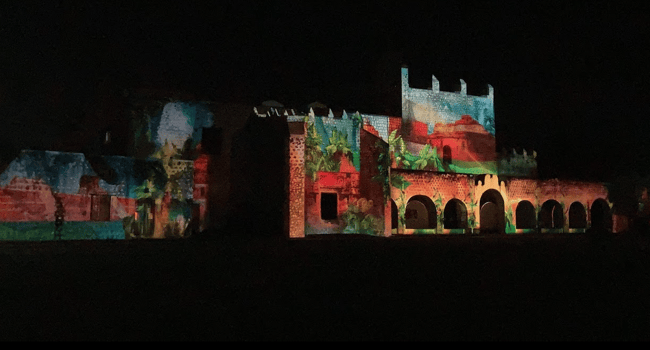 Take A Bee Tour
One ILP group highly recommends this — taking a bee tour! They
booked through AirBnB
for the 90ish minute tour (prices were about $8). The tour is at Xkopek, a nearby bee park, where you learn the history of Mayan beekeeping, get to see some hives, and test different types of honey and pollen.
Afterward, plan on sampling some complimentary honey candy, and taking a tour around the small gift shop (the bottles of honey come in very tiny jars that are small enough to take home in your carry-on bag).
The tour is called "Mayan Bees Tour and Honey Tasting." It can be in English or Spanish, depending on the language the majority of the people in the group speak.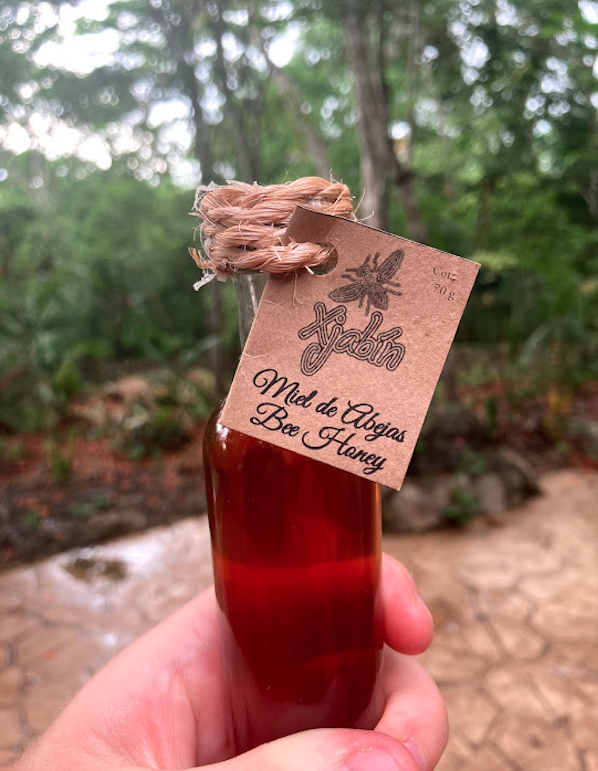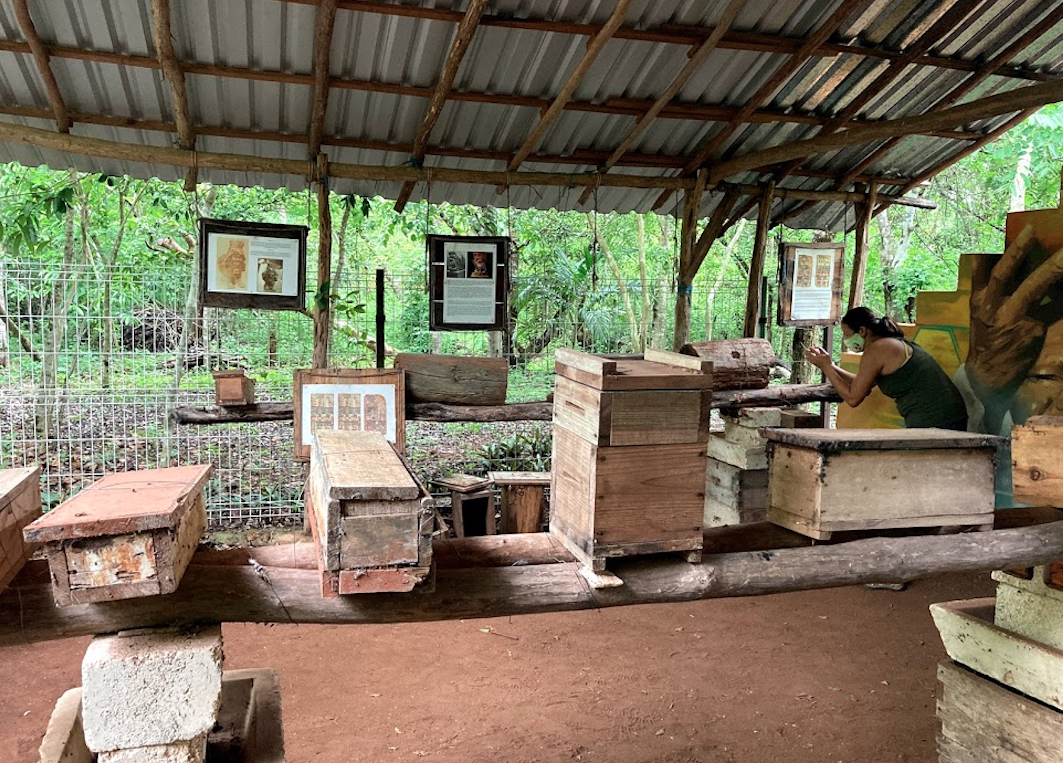 Stop By These Famous Churches
San Servacio —
So beautiful that you can't pass by without pulling out your camera. The church known as San Servacio was built by the Priest Francisco Hernandez in 1545. Following an incident in the early 1700s, the church was demolished and rebuilt to restore its sacred nature.
Finding it is easy! Just head to the city's main square (it's on the south side).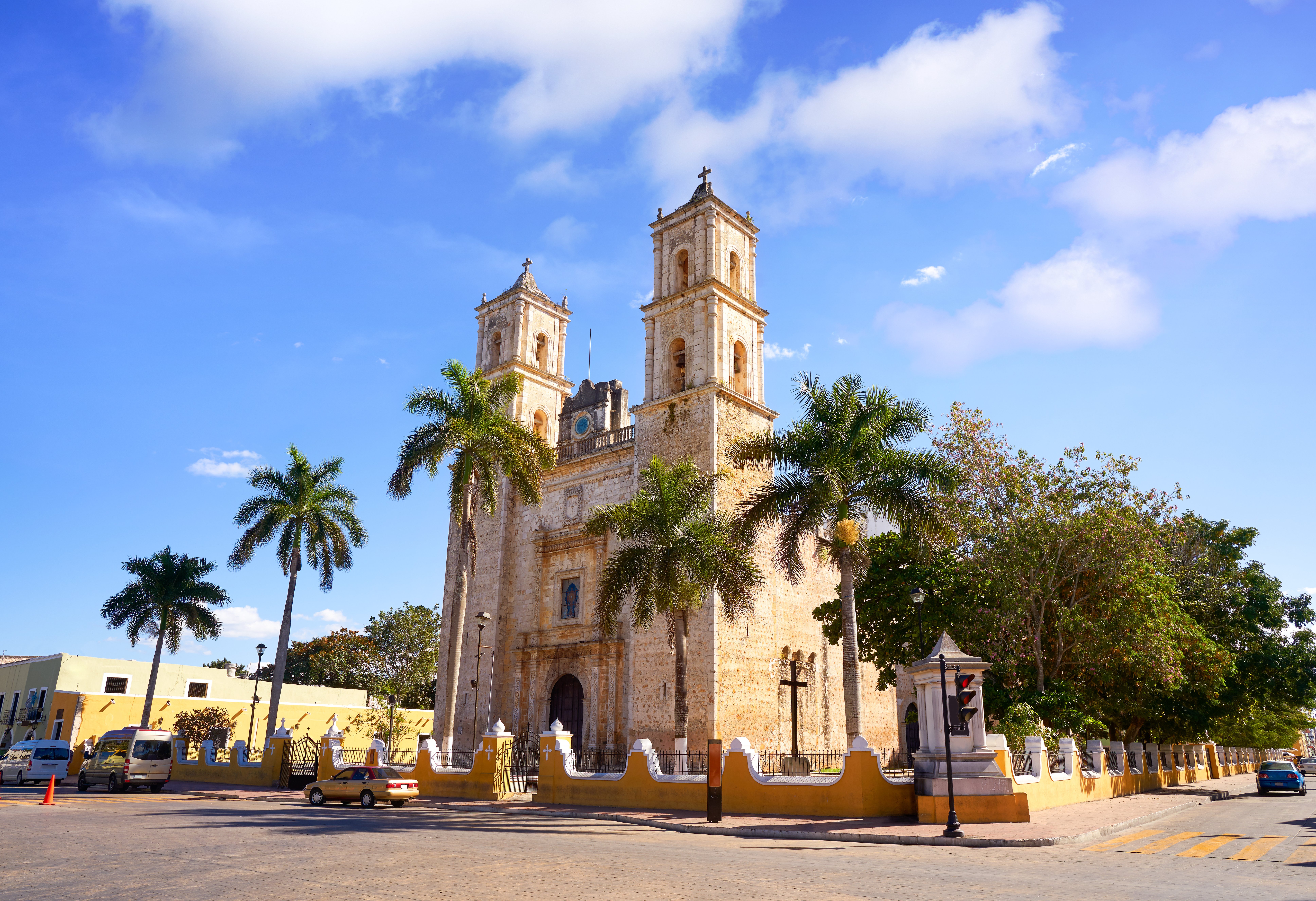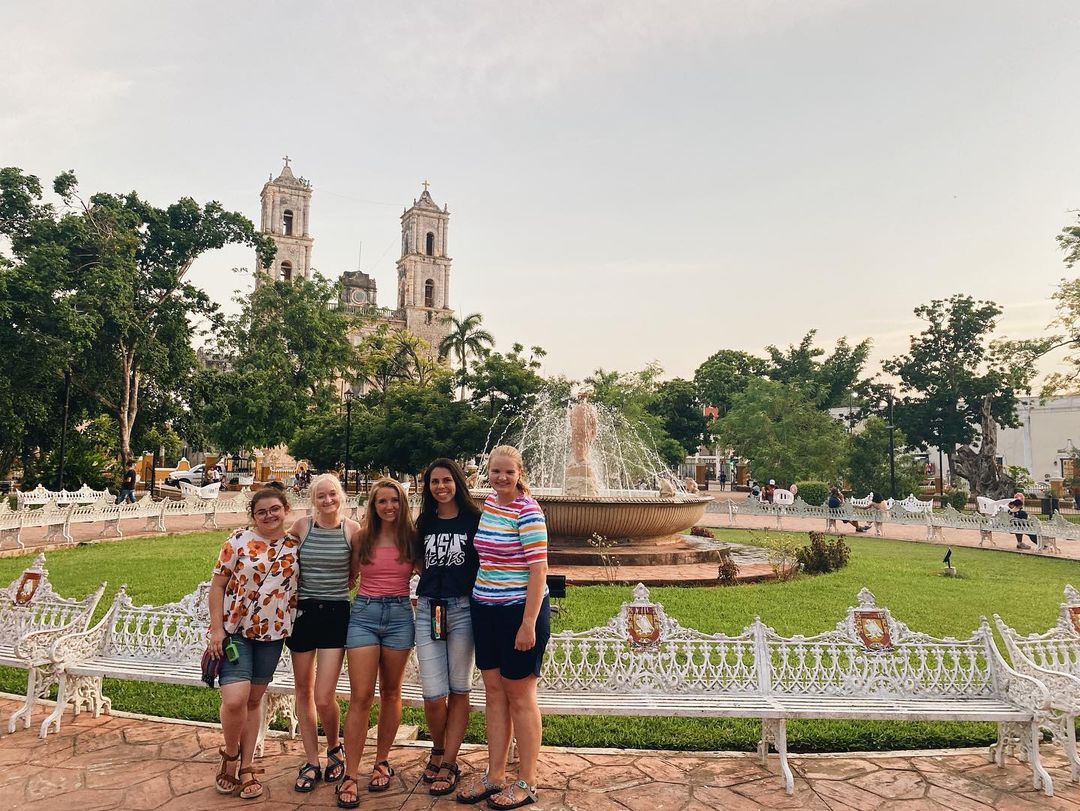 + Many others throughout Valladolid —
But don't stop there! There are so many other incredibly intricately designed churches in the area. Make sure to check out The complex of Cathedral Our Lady of the Assumption and the Church of Saint Mary the Ancient.
The Santo Domingo Church in Uayma —
Oh and definitely don't miss this stunner. It's actually located in a tiny town just outside of Valladolid so it takes a little more effort to get to, but wow is it worth it. It's actually said to be one of the most beautiful places you'll find throughout the Yucatan. It was built 1646, but then nearly destroyed by the Mayans during a war. Up until the early 2000s this church has been in shambles, but we're lucky enough to be able to see the restoration today and even take a look inside at the details of its design.
To get here, taxi is probably going to be your easiest option. It's about a 20 minute drive outside of the city to get to Uayma (pronounced "why-ma") so it's a pretty easy trek. I would also recommend asking your taxi driver if he can stay while you explore for a bit so that you have a ride back to Valladolid. Usually there's no one around, and if the doors are open you're welcome to respectfully step inside to get a glimpse. If it's closed though, I still think admiring the outside is worth the trip.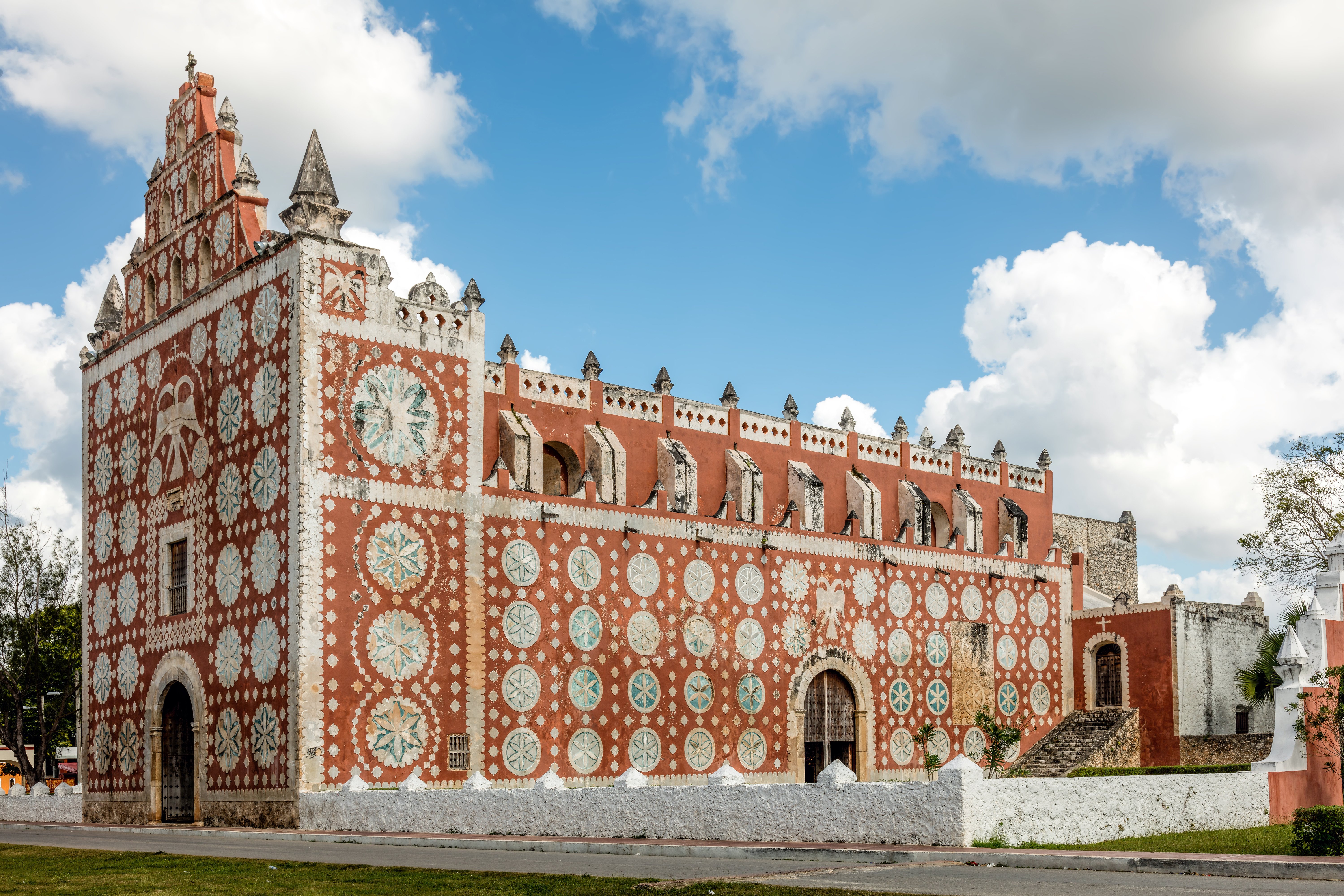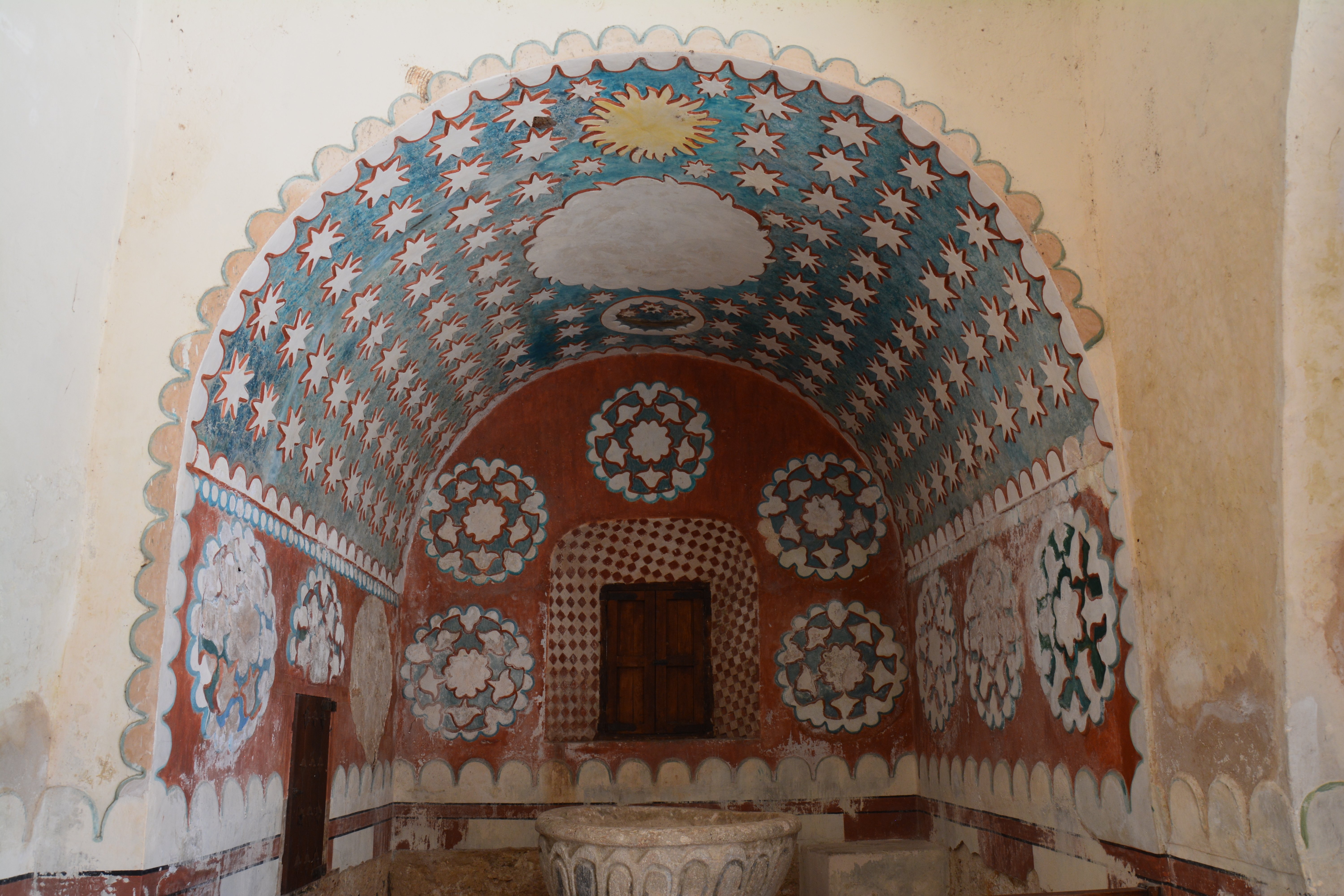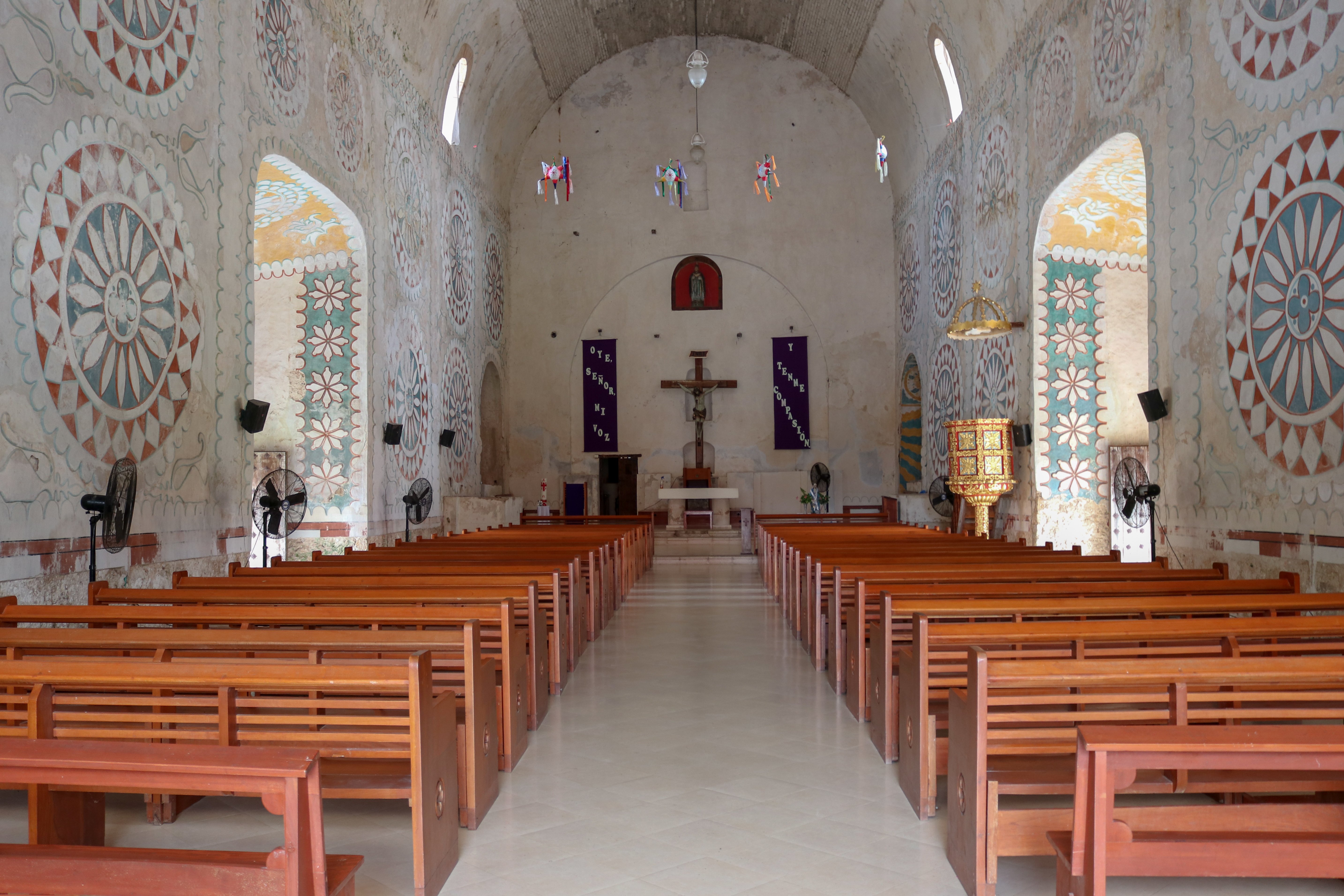 Swim In This Sinkhole
To cool off from the hot Mexican sun, look no further than the Cenote Zací; it's in a public park that is close to the city center, so you can just walk instead of paying for a taxi. Then, just take the walking path that passes under a huge mass of stalactites, before jumping into the water. The entrance fee is only around 30 pesos which is a total steal.
Things do tend to get crowded once the tour buses arrive, so visit before or after the buses get there (which is usually in the afternoon). Get a little bit more info on Cenote Zací here.
+ Other Cenotes
There are thousands of cenotes in this area, and at least 10 or so are close enough to Valladolid to be reached by bicycle (like Cenote San Lorenzo Oxman and Cenotes Xkeken and Samula).

I'd suggest practicing your Spanish or finding someone at your hostel or hostel who speaks English and can help you map out a route to visit some of the less-visited swimming holes if you're feeling adventurous. If you rent bikes for the day, ask for a map and directions for visiting these nearby cenotes (some volunteers have had luck with that strategy).
Get way more info about the cenotes in Valladolid (and nearby) here! The cenotes here are the best — groups said they hit cenotes near Tulum, and much preferred the ones in Valladolid.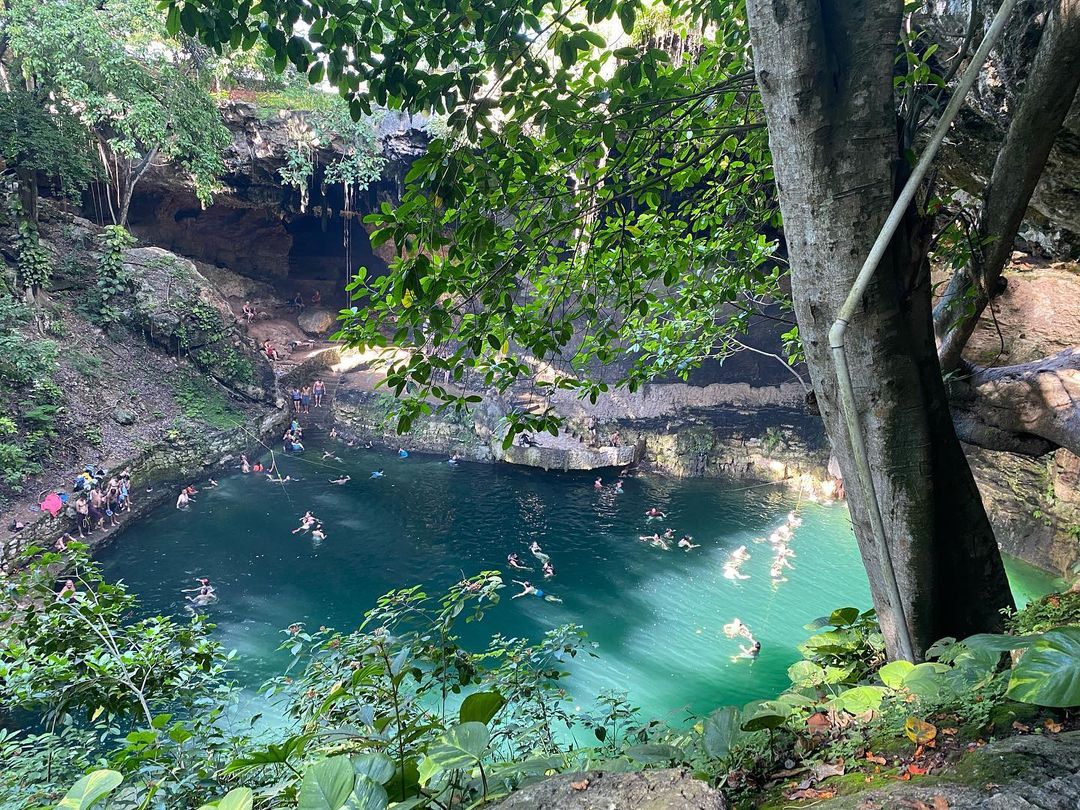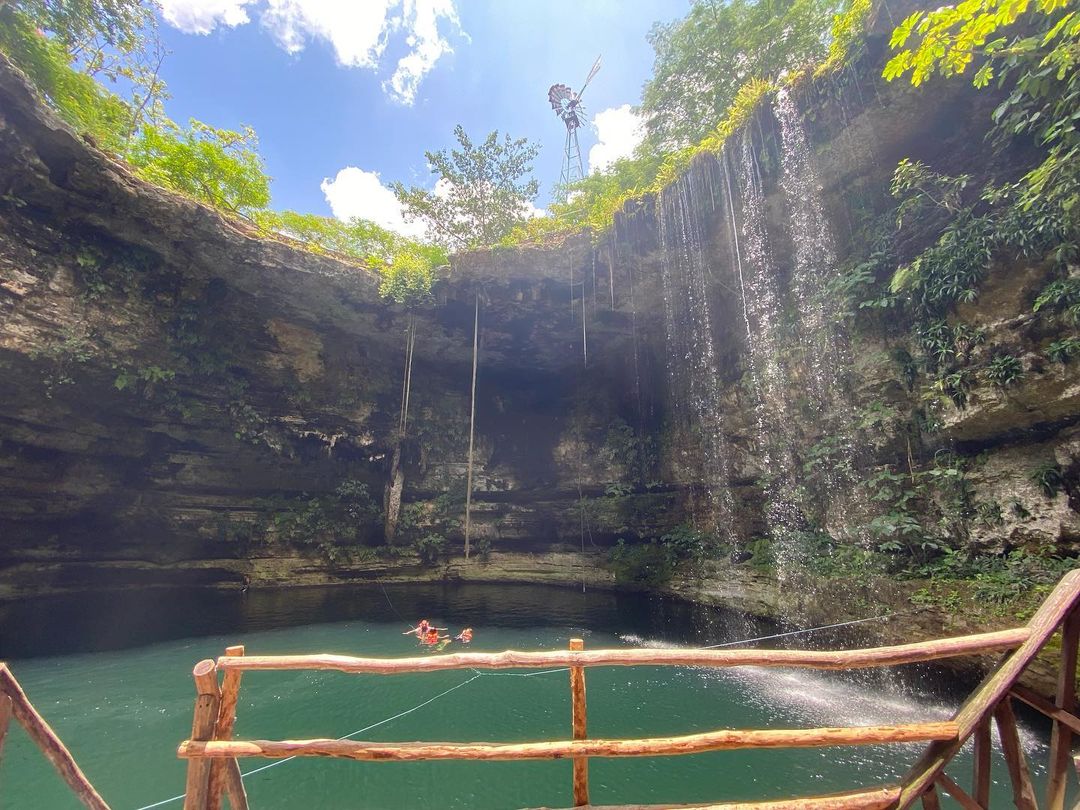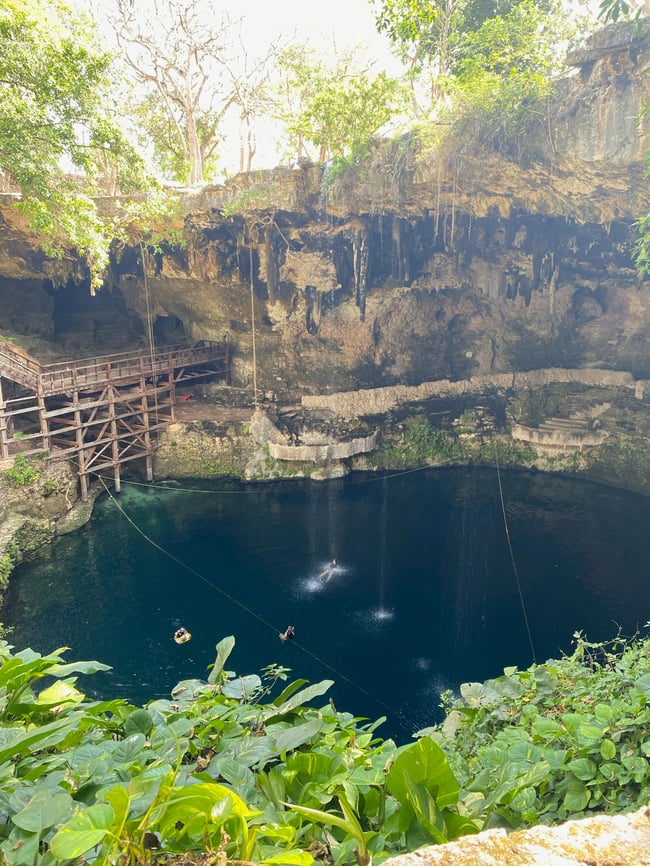 Eat At These Restaurants
For me, it's all about the food. Mexico's killing it in that category, with so many dishes I just can't get enough of. When you're in Valladolid, these are the places to check out —
Mr Taco
ILP groups have loved getting a plate of tacos at this place (we love the diced onion and green sauce). It's a favorite place to grab a pretty affordable dinner.
Address: Calle37#215 entre 48y50, Candelaria, 97780 Valladolid, Yuc., Mexico
Hours: 6:00 AM to 1:00 AM
Conato Cultural 1910
More of an upscale and artsy option, this restaurant is one of the best restaurants around, complete with a terrace for warm evenings. Find things like chicken enchiladas, fresh ceviche, and Yucatan favorites like pico de gallo with lentils on their menu.
Address: Calle 40 # 226 | x 45 y 47, Barr. San Juan
Hours: 8:00 AM to 12:00 AM
El Sazón de Valladolid
Another favorite option with really affordable options, you can find a menu crammed with classic Mexican dishes and Yucatan favorites. Get pulled chicken on tacos, or served with avocado and rice, or settle into cozy bowls of soap, or plates smothered with spicy sauces.
Address: Valladolid - Cancun 233, Bacalar, 97780 Valladolid, Yuc., Mexico
Hours: 11:00 AM to 8:00 PM (12:00 PM to 8:00 PM
Wabi Gelato
The friendly owner is kind of like the cherry on top at this darling little ice cream spot. You can settle in for a couple of scoops of bright flavors like guava sorbet, creamy banana, toasted almond, lime sorbet, and others. You're welcome to try any of the flavors which are on frequent rotation.

Address: Calle 39 #196 (next to the corner of 38th street), Colonia Centro, Valladolid
Hours: 12:00 PM to 10:00 PM
A Few Local Dishes
This region of Mexico is home to a couple of dishes you won't really be able to find elsewhere. Keep an eye out for these local favorites if you're feeling adventurous:
Yucatan Burger (Panuchos): Fried corn tortillas are stacked with lettuce, meat, and topped with onions and tomatoes. maybe you'll find avocado or carrots on top, too.

Cochinita Pibil is a marinated pork dish cooked and wrapped in a banana leaf. You'll get a bit of spice from the habanero pepper and a kick from the red onion.

Papadzules are tortillas filled with hard boiled eggs and pumpkin seeds, then topped with a bright red tomato sauce. It's a classic in this part of Mexico.
Each night in the city center there are yummy churros, marquesita stands (crispy Mayan crepes that are like a waffle cone stuffed with any number of things), and elote ... but we really really really like the marquiesitas.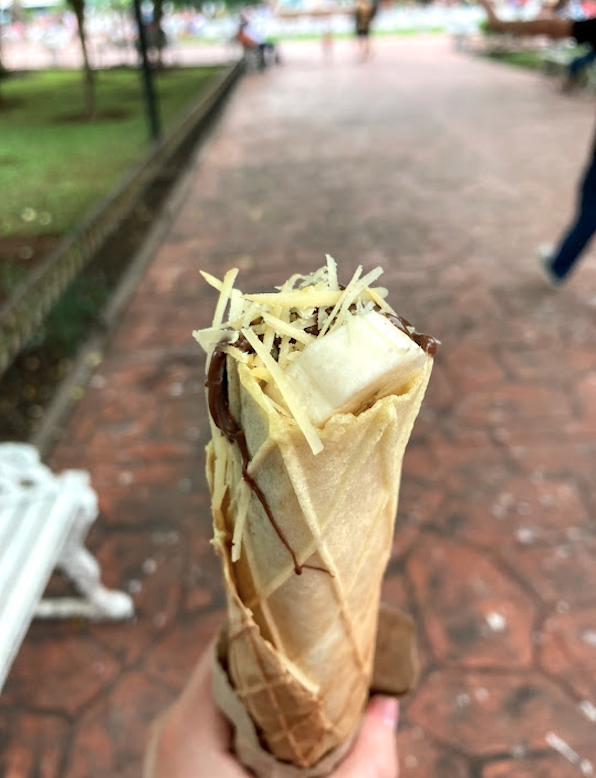 Nearby Day Trips
Valladolid is a sleepy city that's a big hub to some of the major tourist attractions around. We're a big fan of staying here overnight then taking a day trip or weekend getaway to some of the more popular places in Mexico. It'll be less crowded and more affordable that way. Here are some popular day trips (along with the cenotes we mentioned earlier), but you can also head to some of the cities that are listed below in the "how to get here" section ... just keep that in mind.
Chichen Itza
If you're planning on seeing all of the World Wonders or just want to hang out with some of Mexico's coolest ruins, a trip out to Chichen Itza is a must. Especially since this is only a day-trip kind of activity, you can spend the rest of your vacation around Valladolid. Here's more on Chichen Itza.
You can make the 1 hour drive to Chichen Itza easily. There are little colectivo buses that leave when full, starting around 7:00 AM. Find them in the city center. Or according to this site, you can get a bus from Valladolid to Chichen Itza for 84 pesos, on a first-class ADO bus (it's a 40 minute drive).
Volunteers have also gotten to Chichen Itza via colectivo for only 40 pesos (just look for the "Transporte Colectivo (Chichen Itza Y Piste)" — it is right by the ADO bus station. Just make sure you get off at the second stop (the first stop is Piste).
Ek Balam
You can also see some other Mayan ruins called Ek Balam in a day (it's found in nearby Tizimin). The tallest ruins have been restored which means you're free to climb to the top and get a 360° view (most ruins you aren't allowed to climb, so that's a perk).
You're welcome to head here yourself, or you can see if it would better fit your itinerary to get a tour to arrange this all for you. MexiGo Tours is located in Valladolid and has package deals that can take you from this sleepy town to favorites like Chichen Itza, Ek Balam and a couple of others.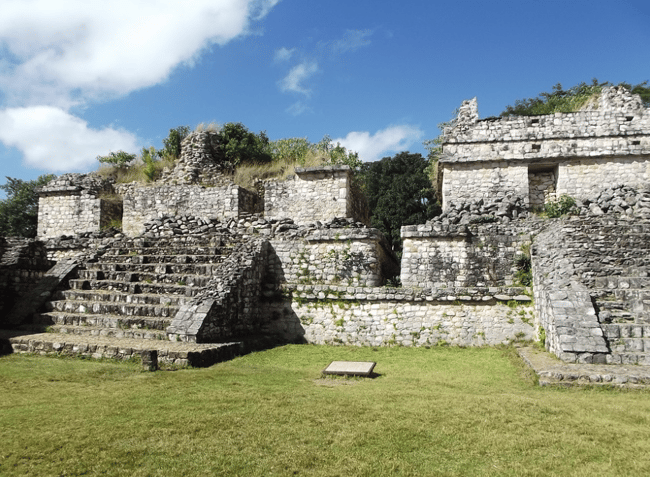 How To Get To Valladolid + Places To Stay
From Tizimin
ADO buses have routes here that make the 1-hour drive multiple times a day. Prices are inexpensive, too — just a couple of dollars. We love the cenotes, ruins, pink lakes, and other things to do in this nearby town! Get your guide to Tizimin here.
From Cancun
Hop on an ADO bus and you'll be here in just a couple of hours. Buses run pretty regularly all day (around 8:00 AM to 6:00 PM, with buses leaving around every or or so). Tickets are about $10 USD, more for first class tickets. Book on the ADO website.
Find the bus terminal at the intersection of Av Uxmal and 307. Or just ask your taxi (or any else) for the Ah-Day-Oh station. Here's our guide to Cancun, fill of other tips that may come in handy.
From Playa Del Carmen
Head to the city's main ADO bus terminal (Avenida 5 at Avenida Benito Juarez). Plan on paying for a 186 peso, first class ticket to Valladolid. That bus is about 2 hours and 40 minutes long. You'll pay less for a second class ticket, but the route takes more stops and it will take you longer to get there, so we opt for the first class option. Get first class ADO bus info here, and second class ADO bus info here.
Hanging out in Playa Del Carmen? You'll want our city guide.
From Tulum
Dotted with swimming holes, covered in jungles, and sporting some of the best beaches in the country is what you'll find in Tulum. This city is a favorite getaway that you won't want to miss out on. Get more on Tulum here.
You guessed it, you can find an ADO bus that can take you from Tulum to Valladolid. Tickets are affordable (in the $10 range or less) and the ride is only about 90 minutes. Book on the ADO website.
Places To Stay
You'll have your pick when it comes to Valladolid, but we're putting a recommendation or two here from past groups who have visited. One group highly recommends Hostal Mamacha. Here's what they said "adorable, homey, and cute! Very hot, but they have loads of fans. You can dish out more for the AC room. Free water, friendly staff and nice bathrooms."
Others have liked staying at this hostel, that's just a short walk from the city center and has breakfast included. Check out the Hostal La Ermita Merida here.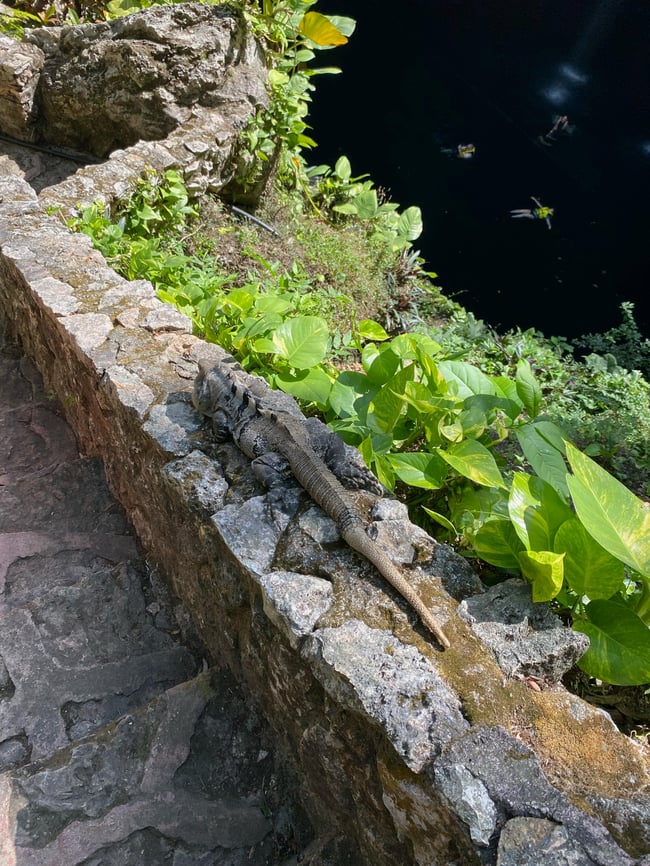 Ready to see this place for yourself?
Get help fundraising for a semester abroad in Mexico here and here and get more info about Mexico by clicking below: