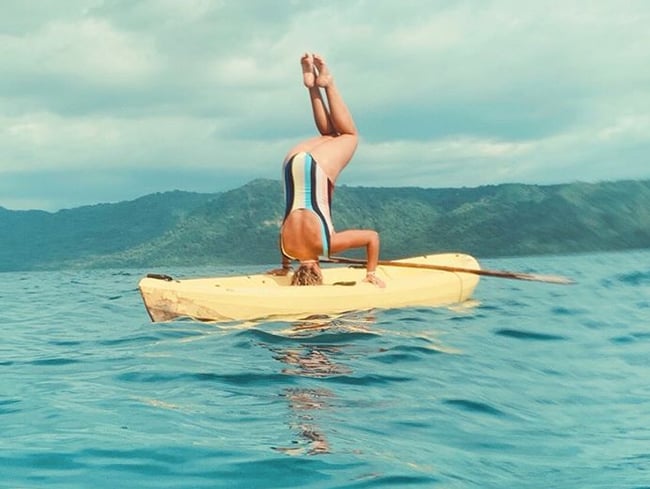 Are you trying to decide which country to volunteer in for a semester? We know it's a tough decision! Here's just a few of the reasons why Nicaragua is one of our favorites!
There are so many things to love about the countries in Central America, so it's no surprise that we keep getting raving feedback from all of our volunteers there about how beautiful and awesome it is to live in these countries for a semester.
If delicious food, welcoming people, colorful architecture, and all the outdoor adventures appeal to you, then check out the three countries in this area that we currently send volunteers to: Mexico, Costa Rica, and Nicaragua. While we LOVE all three, Nicaragua is quickly sliding up to the top of our favorites. But we won't make a statement like that without giving you a handful of the reasons why!
---
Thinking Nicaragua is the country for you?
All about volunteering in Nicaragua
---
Since our volunteers are only teaching for 20 hours a week, you'll want to live in a place that has plenty to do and explore during all of your free time. Because Nicaragua has yet to get super touristy, it may surprise you how much there is to love about this country! One of our past volunteers even says it is her very favorite place! When making your list of country preferences, you should definitely consider these things about Nicaragua:
9 Reasons You Need To Volunteer In Nicaragua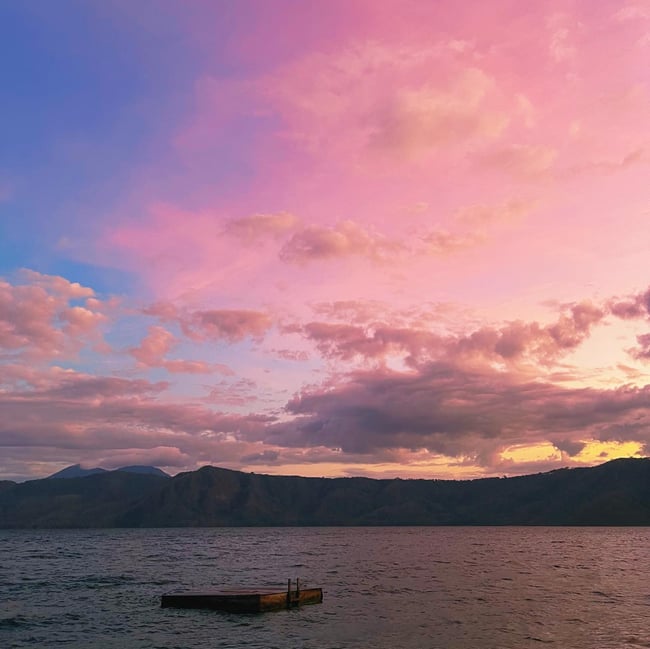 The Sunniest Days
Where are all our sunny days lovers at? If tropical weather is your mojo, then you'll definitely love Nicaragua. Nicaragua is absolutely one of the countries we recommend if you love the sun.
With only two seasons—wet and dry—it's hot here all year long. The dry season lasts from about January-June, while the wet season (we're talkin a rainstorm every day) covers the other half of the year, especially July-September. But even during the rainy season, it's still nice and hot. And there are actually a lot of benefits to traveling during the rainy season.
Want to know some of the perks of being in a sunny, sunny country? We've got 'em here —
Endless pool days (get into fun hotel pools for just $1-2)
Cool off in the gatorade colored water of this slot canyon
Head to a handful of beaches just a couple of hours away
Slurp up fresh fruit smoothies in the city square to cool off
Escape the warm weather to chase waterfalls in this jungle
+ and more.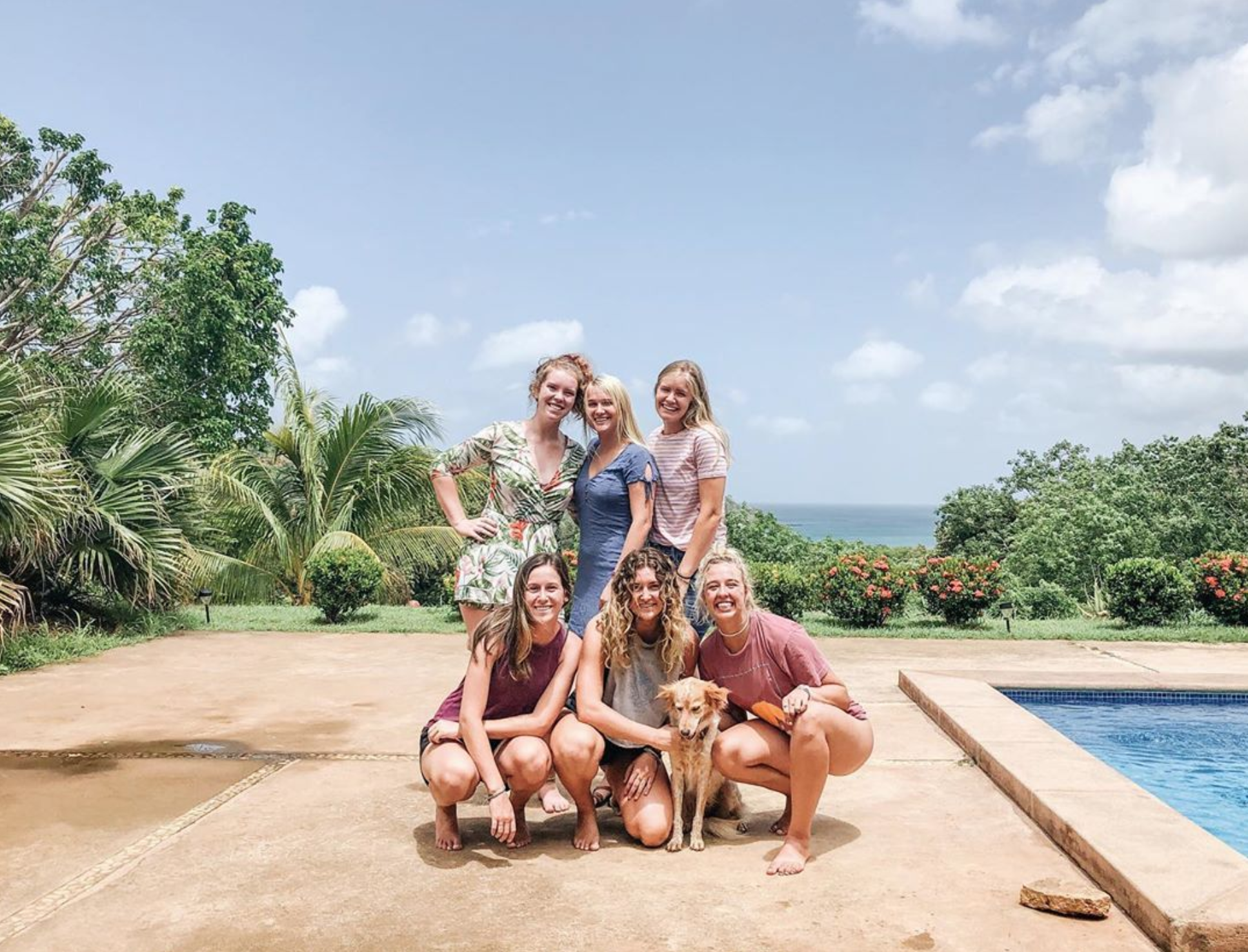 Get Ready To Save Some Money!
You probably know people who have vacationed in Costa Rica, right? It's becoming more popular every month because of all the amazing things to do and see there .... But, that also means the prices are jumping higher and higher.
But, we'll let you in on a little secret. Pretty much everything you can do in Costa Rica, you can also do in Nicaragua, but for significantly cheaper (like usually 1/2 the price)!
For example, you can go whale-watching in both Costa Rica and Nicaragua, but it'll be half the price in Nicaragua.

You can also go ziplining in both Costa Rica and Nicaragua, but plan on going 2-4 times for the price of one zip lining trip in Costa Rica than what you'd pay in Nicaragua.

Another thing? You can also spend a day with hatching turtles in Nicaragua but pay way less than you would somewhere else.
PS: If you end up teaching in Nicaragua but still want to experience Costa Rica during one of your week-long vacations, it's pretty easy to go back and forth between countries. Here's how.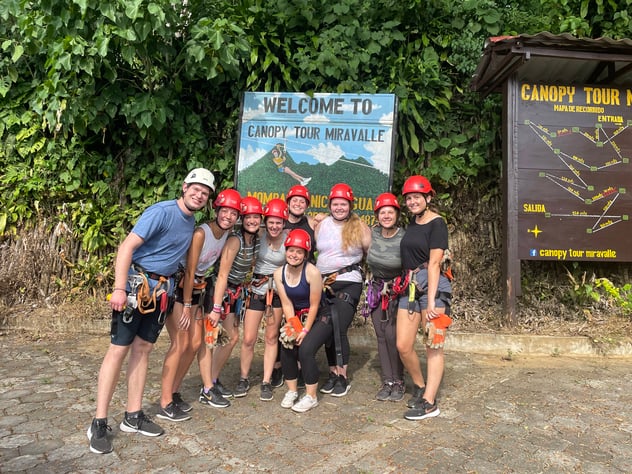 Talk About Undiscovered
Because Nicaragua is still a whole lot less touristy than Costa Rica, there are plenty of hidden gems that you won't see posted all over social media yet. We know that isn't going to last long, especially when everyone's favorite Instagrammers start discovering places like the dreamy Corn Islands.
And what international adrenaline junkie isn't going to be thrilled about a chance to toboggan down the side of a volcano?!
Take a horseback ride through a lush jungle, stay at a German village, and spend your days chasing waterfalls in remote eco lodges you have all to yourself.
Want to wake up with the orange sunrise pouring over your campsite after you trek up a volcano to see the most amazing view?
Stay in some of the most amazing places in the country, for just a few dollars. Spend a weekend in the whimsical painted buses in Ometepe, wake up to tropical birds in this jungle ecolodge, or find your own island cabana on the Corn Islands. Nicaragua has the coolest places to stay, on a budget.
And obviously chocolate massages make for kind of messy pictures, but they're divine, and definitely going to be something very few—if any—of your friends have ever experienced.
Also, coming here in the springtime means being a part of a week-long celebration that's a once-in-a-lifetime opportunity. You won't want to miss out on Holy Week in this country, trust me.
So go to Nicaragua! And have those adventures of a lifetime before everyone else is doing it!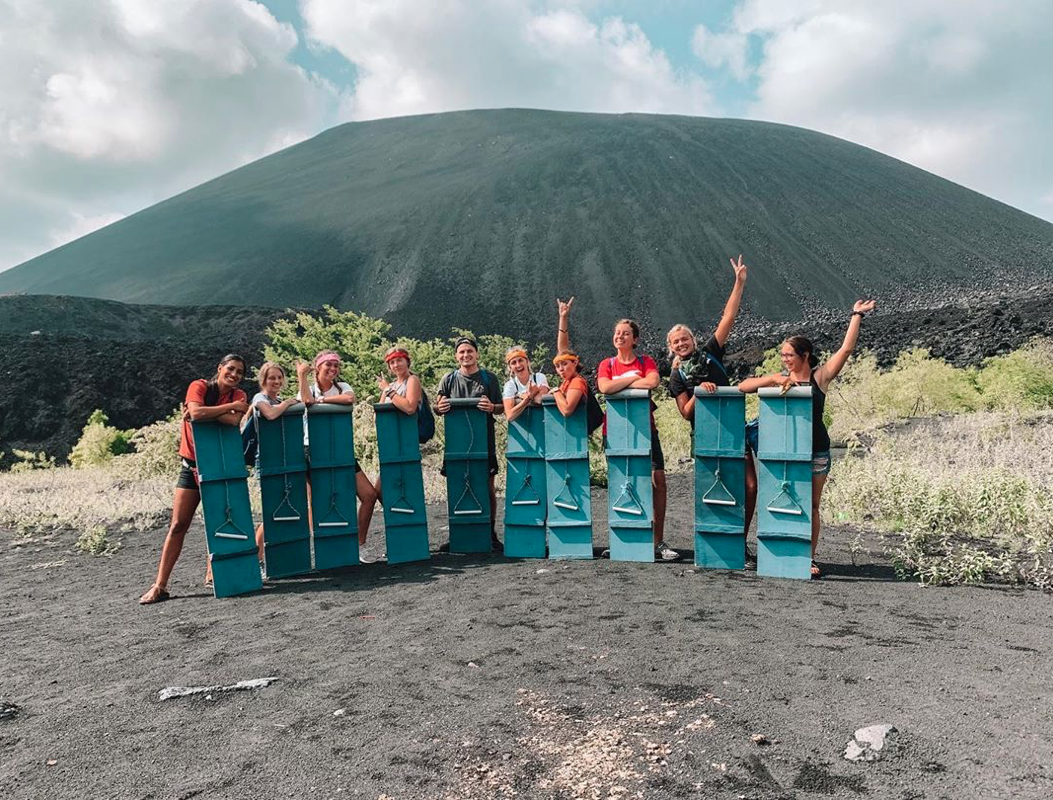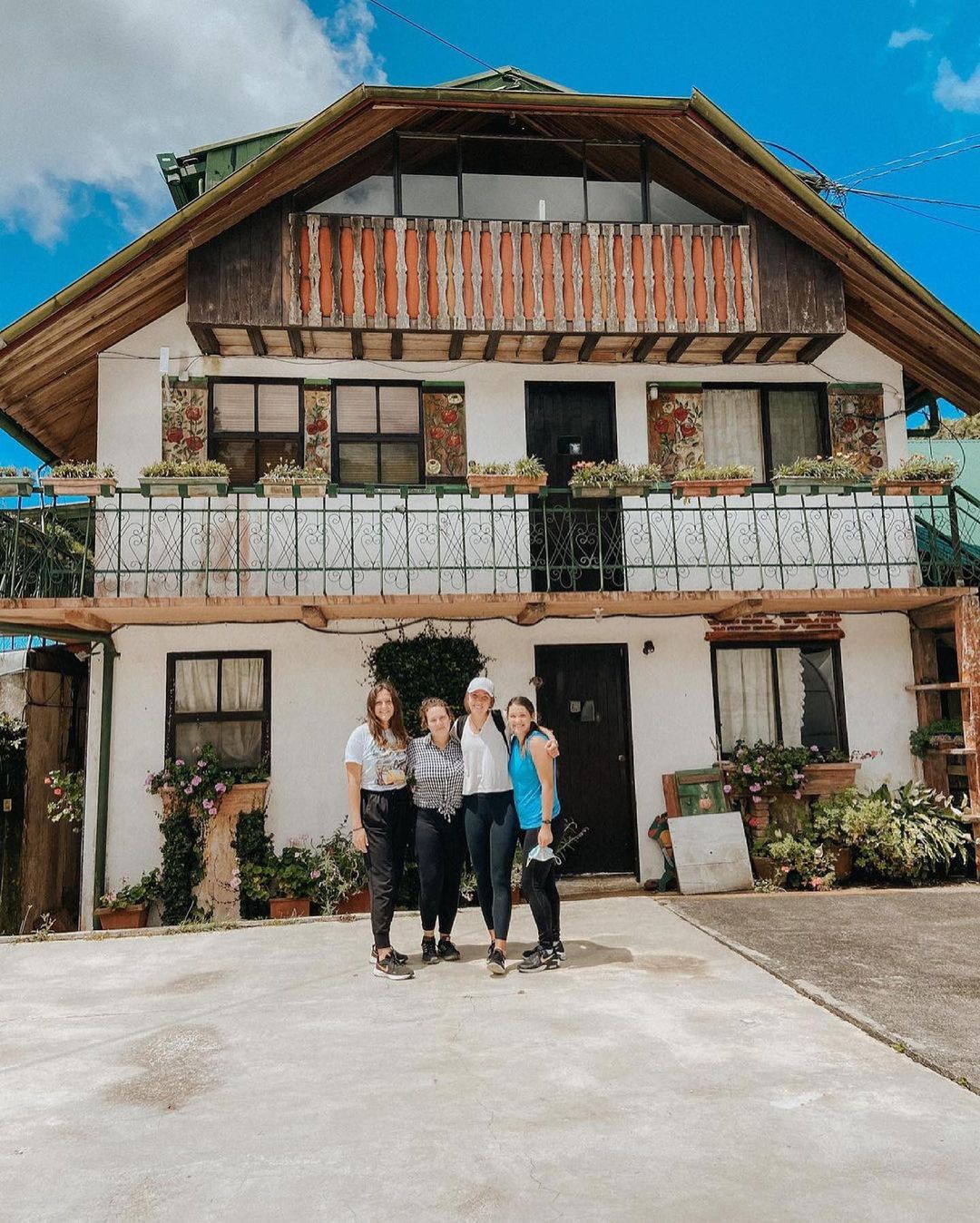 The Colors And Sunsets Like This
Brightly painted buildings are characteristic all over Central America, and thankfully Nicaragua is no exception. Who doesn't love walking down rainbow streets?
One of the most colorful, impressive colonial towns in Nicaragua is actually right where our volunteers get to live for a full semester: Granada. It sits right on the shores of Lake Nicaragua and has so many beautiful picture spots and fun architecture! So grab your camera, and follow this guide to exploring Granada.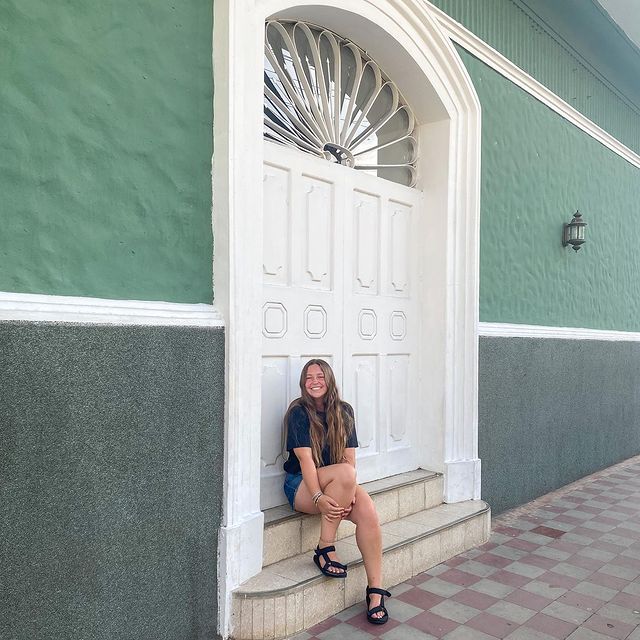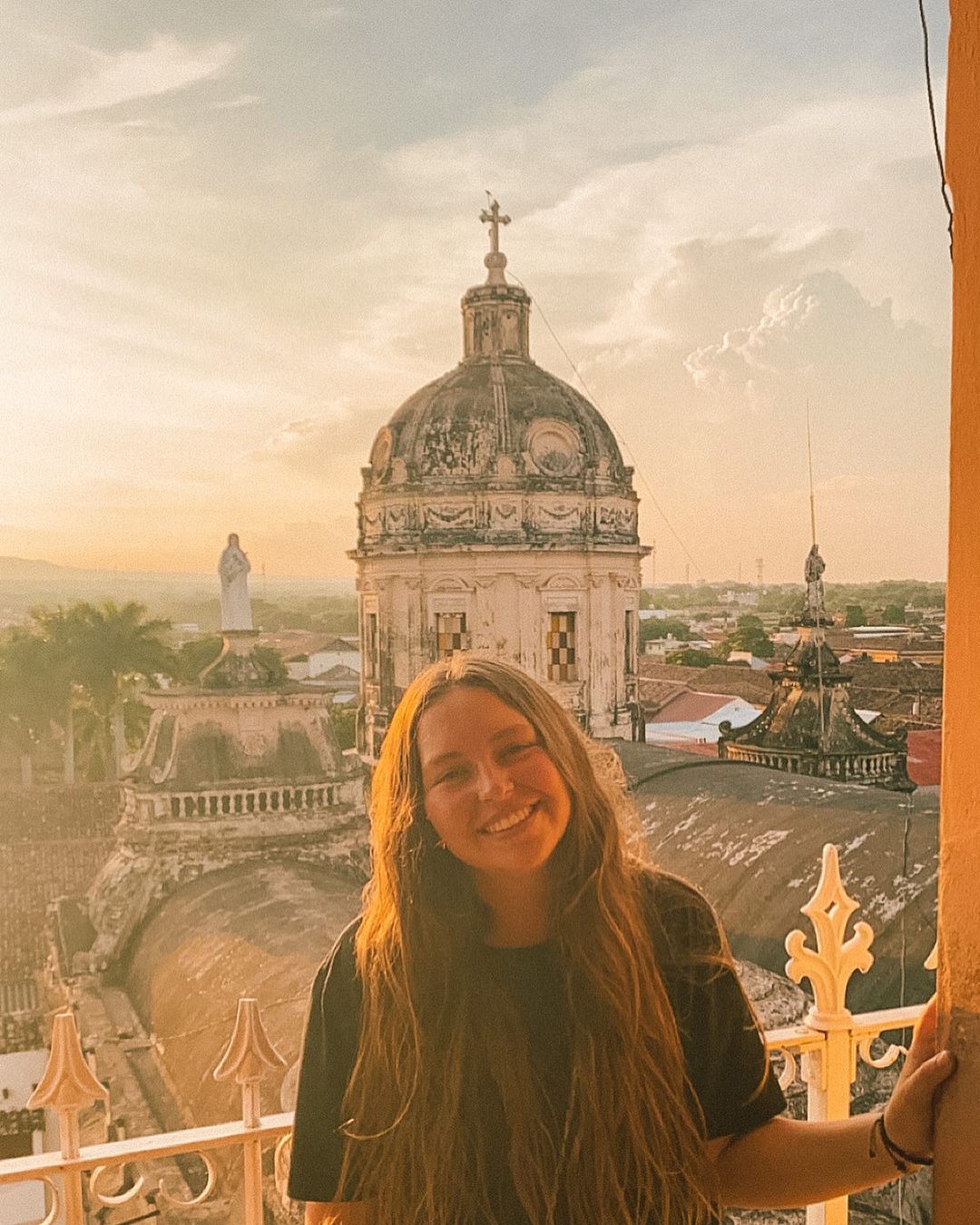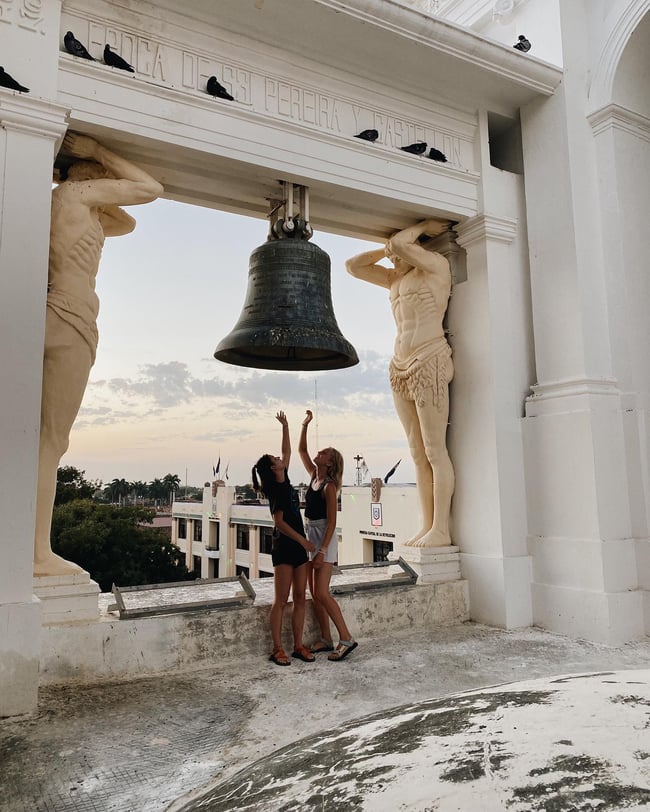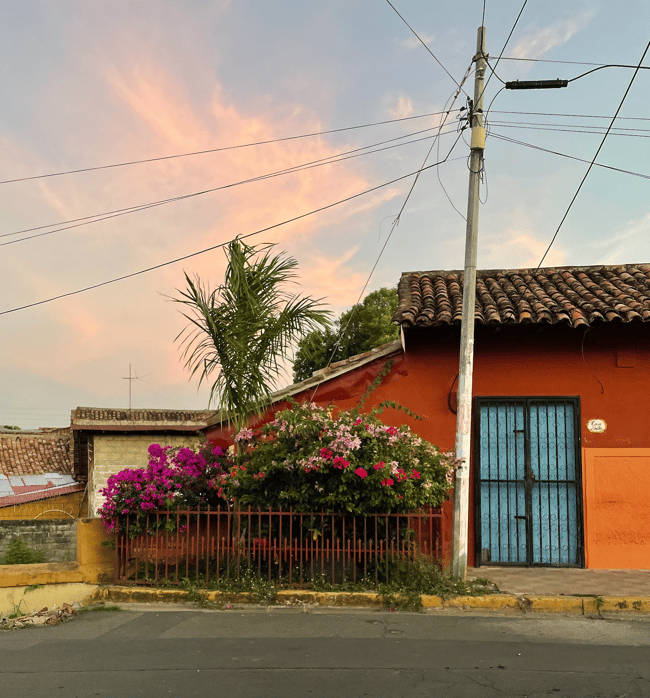 New Animal Friends
Since Nicaragua has dedicated 17% of its landmass to the protection of nature and wildlife, there are many native species that still thrive in this beautiful country. Jaguars, sloths, Capuchin monkeys, ocelots, and sea turtles—just to name a few.
Look into spending some time at a place like Indio Maíz Biological Reserve to see these unique species living in their natural habitat. We have a feeling there's nothing quite like seeing a jaguar chilling in a tree, or watching a three-toed sloth crawl across branches.
If you just want to spend time with monkeys near Granada, then take a local tour of the islets of Granada found on Lake Nicaragua. It should only cost you $5 for a 45 minute tour, and you'll get to spend some time on Monkey Island with all the Capuchins. The guides will often recommend that tourists bring pieces of fruit to feed them, but the monkeys will be excited to see you and eager to put on a show whether or not you have food for them. Capuchin monkeys are known for being very intelligent.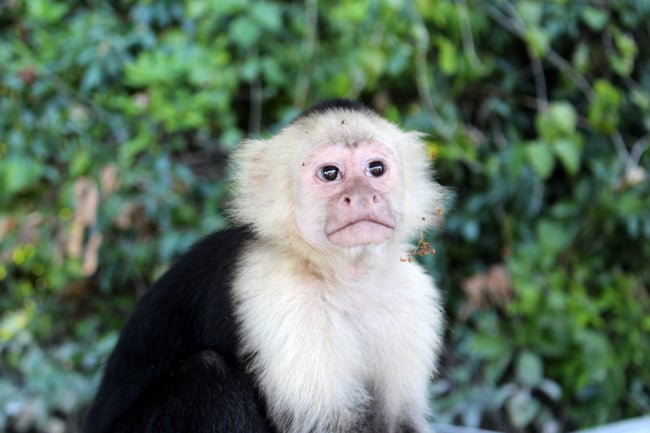 Beaches, Lakes, Lagoons, Volcanoes, And More!
Are beaches your #1? Nicaragua's got you covered with some of the greatest beaches in the whole region!
Are lake days your best days? Keep on livin your best life by kayaking around this lagoon. . .and we can't forget that Lake Nicaragua, the biggest lake in Central America, is basically in your backyard. It's the perfect place to spend the day lounging in hammocks, and even swimming around. However, there are spots in the lake that are safer and cleaner to swim than others. Just do your research and talk to the locals!
Oh, you prefer exploring lush, tropical jungles? Take your group on a trek of Miraflor Nature Reserve to experience the deep forests and towering waterfalls of your dreams!
Are hiking through slot canyons and cliff jumping some of your summer traditions at home? Don't worry, a semester in Nicaragua won't stop you because—you guessed it—Nicaragua has slot canyons, with guided tours to show you the perfect cliffs for jumping into beautiful water.
Our Favorite Dishes
Most of our volunteers spread throughout the world admit to craving Cafe Rio and/or Costa Vida during their semester abroad. And we can't blame them cause who doesn't love some good Mexican food. But our lucky duckies in Nicaragua get to enjoy authentic cuisine from Central America their entire semester and it is GOOD.
We're talking homemade tortillas, rice and beans, papusas (flatbread stuffed with cheese, beans, and meat), repocheta (quesadilla tacos), rellenitos (mashed, deep-fried plantains), yuca frita (basically french fries), quesillos (corn tortilla with cheese), and so much more! This is the kind of food you'll be craving for months after the end of your semester.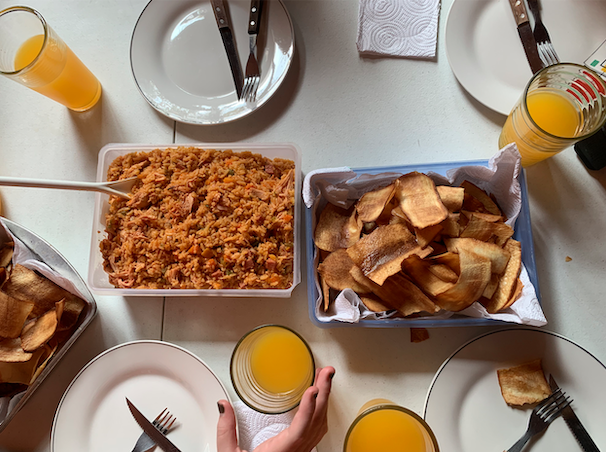 The Friendly Locals
Nicas (the people of Nicaragua) are some of the kindest, most generous, and loving people you'll ever meet. They are so grateful to have native English speakers volunteering to help their kids learn to speak a language that will greatly help their economy as tourism begins to increase.
It's pretty common to see Nicas out on their front porches every night, just enjoying the company of friends and the great evening weather as they chit chat with neighbors. For the most part the locals are very easy going and just happy to have you there! Getting to know the locals is one of the highlights for every volunteer who gets to live here. Your walk to the school will take you through neighborhoods of locals who have very limited means — it's where most of your students live. You'll see those kids running out to wave and say 'hello' as you pass by!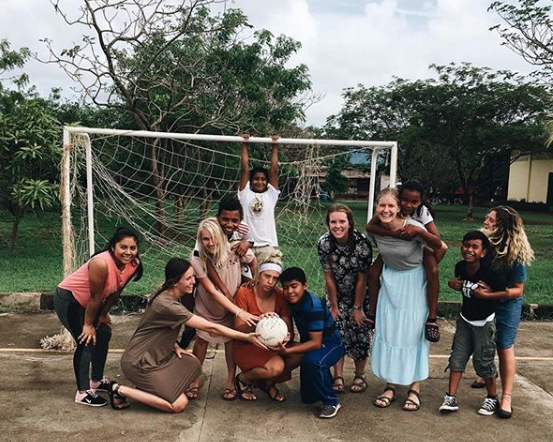 Kids Who Will Steal Your Heart
It's no secret that one of the brightest unexpected highlights of a semester abroad is the kids you'll get to teach. Even though our volunteers get to live in a nicer/more developed part of Granada, the students are from a very rural area. You'll get to meet so many of these CUTE kids since the exact classes you get to teach will change regularly throughout the semester depending on which students come.
These kids will adore you and are actually quite well behaved since they understand what an awesome opportunity this is for them to learn English and attend your fun classes. Not only are you keeping them busy after school, you're giving them a skill that will greatly increase the number of jobs they'll find later in life.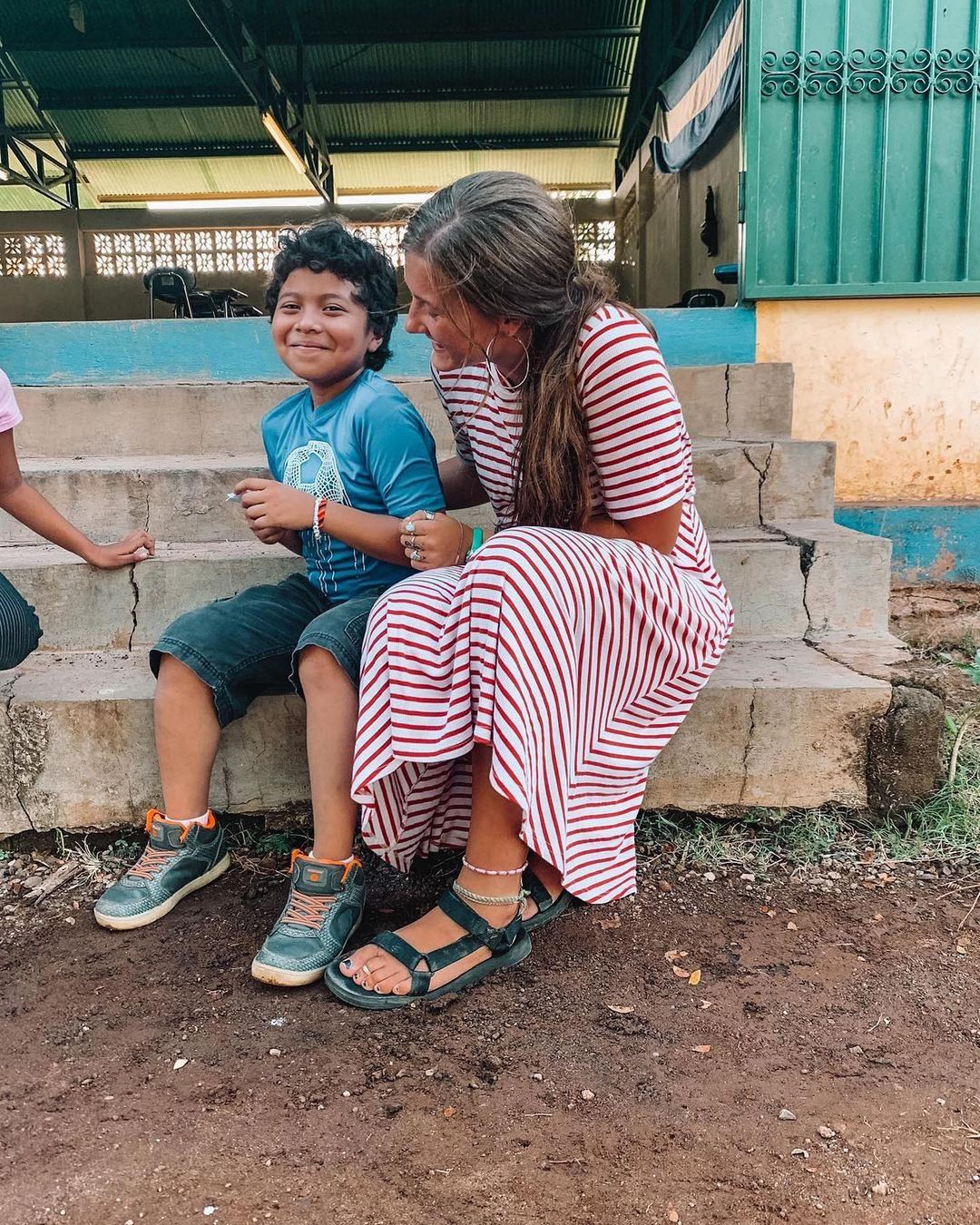 Now you know why we love it!
Ready to learn more about volunteering there?We know you probably have a lot of questions about what to expect as a volunteer. Click the button below to learn some of the basics: