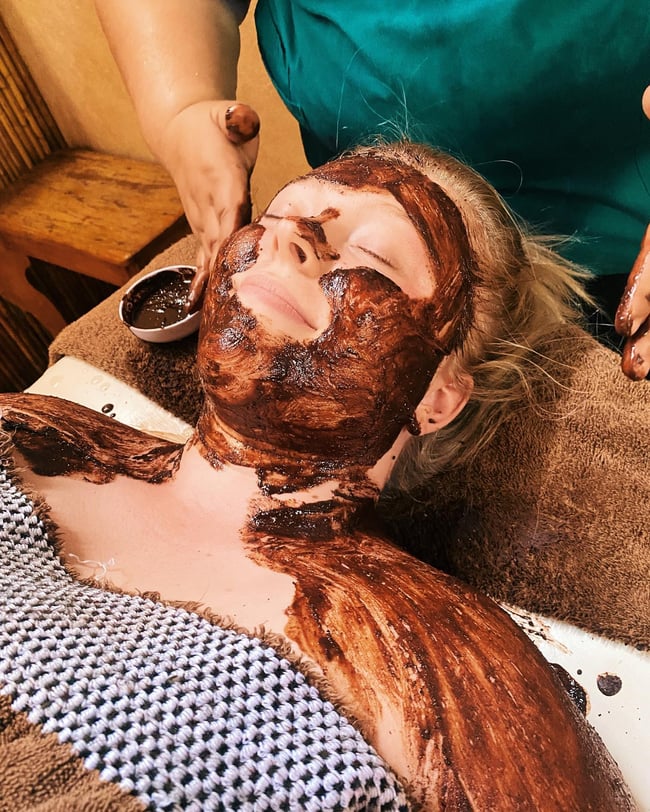 Do you love massages? Do you love chocolate? If you answered yes to both of those, I have the perfect activity for you when you're living in Nicaragua for a semester. It may sound a little weird, but that's what makes it fun!
Whether you're vacationing for a week in Nicaragua or serving abroad there (and teaching the cutest kids English), you're always going to be on the look out for something cool and unique to do.
I mean, you don't go to Nicaragua unless things like volcano boarding, the lava lake, dreamy beaches, jungles-filled-with-waterfalls, and plenty of sunshine, right? After all of these adventures, it's probably a good thing you can take an afternoon to relax after all of your adventures with a chocolate massage.


---
Are you dreaming of volunteering abroad?
See what volunteering in Nicaragua is like.
---

Getting massages is one of ILP volunteers favorite past times, especially after a week of teaching or traveling — but we might love the massages in Nicaragua more because they include chocolate!

You heard me right. Instead of using oils or lotions, you can go to a spa in Nicaragua that uses chocolate. If you love chocolate as much as I do, you know this is a dream!
All The Details For Your Chocolate Massage
Where Can I Get My Massage?
You're looking for Mansion de Chocolate in Granada, Nicaragua.
Here's a link to their Facebook page, and their address: Atravesada, Granada 43000, Nicaragua

It's a hotel, spa, and chocolate museum (here's their IG) that's a favorite place of our ILP volunteers. The museum portion is free, letting you get a rundown of the history and process of making chocolate. You'll get to sample chocolate products (like chocolate tea) on your tour, and see chocolates and chocolate products for sale (though they're rather expensive).

Tours are available in Spanish and English.

There are other activities you can pay for, like making your own chocolate and the chocolate massages in the Choco Spa, of course.
Costs + Other Details
The chocolate massage is about $38 for a 60-minute massage and volunteers say it's "definitely worth the $38. It was really relaxing, super unique, and my skin has never been so soft in my life."
Another volunteer had this to say: "Over this past weekend I went to a popular spot in Granada where I got a chocolate massage. It was amazing. A basic massage, except you are covered head to toe in chocolate, which is apparently very good for your skin. And when I say head to toe, I mean everywhere. It was very nice, very relaxing, and delicious smelling. The lady why did my massage was very respectful, and good at what she did.

"Before the massage, there was a short tour of their little shop and the history of chocolate in Central America. He showed us how to ... grind cocoa into paste before offering it to the gods. Our tour guide was very funny and full of energy. Overall, a very good experience and I would definitely do again."
A Little Heads Up
Past groups have mentioned that you may want to outline what you're comfortable with during your massage if you're not wanting to be massaged with chocolate all over — some masseuses assume that you're wanting to be fully covered in rich creamy chocolate and will go right ahead, while others may avoid your chest or other areas if you don't specify. Best to go in and communicate your expectations so you get the experience you're looking for.
Your massage also grants you all-day access to the hotel's pool which makes it a fun half or full-day activity if you want to go for a swim.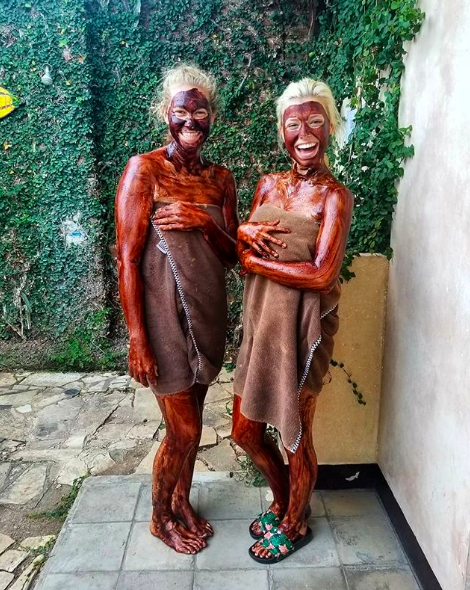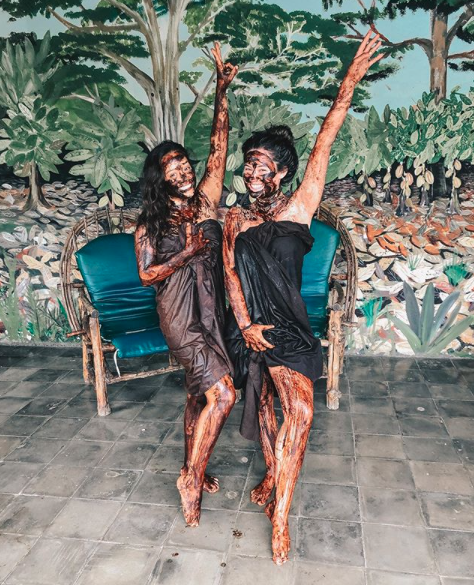 Are you ready to become an ILP volunteer in Nicaragua?

That green button below may answer some of the questions you may have! If you have more, go ahead and text one of our awesome ILP representatives -- they'll help you with anything and everything!